In the competitive landscape of recruitment, finding the right candidates efficiently and effectively has always been a challenge for organizations. The traditional methods of candidate screening, such as manual resume reviews and keyword-based shortlisting, are time-consuming and often prone to human bias and errors. However, with the advent of artificial intelligence (AI) technologies, candidate screening is undergoing a transformation that promises to be a game-changer in recruitment efficiency.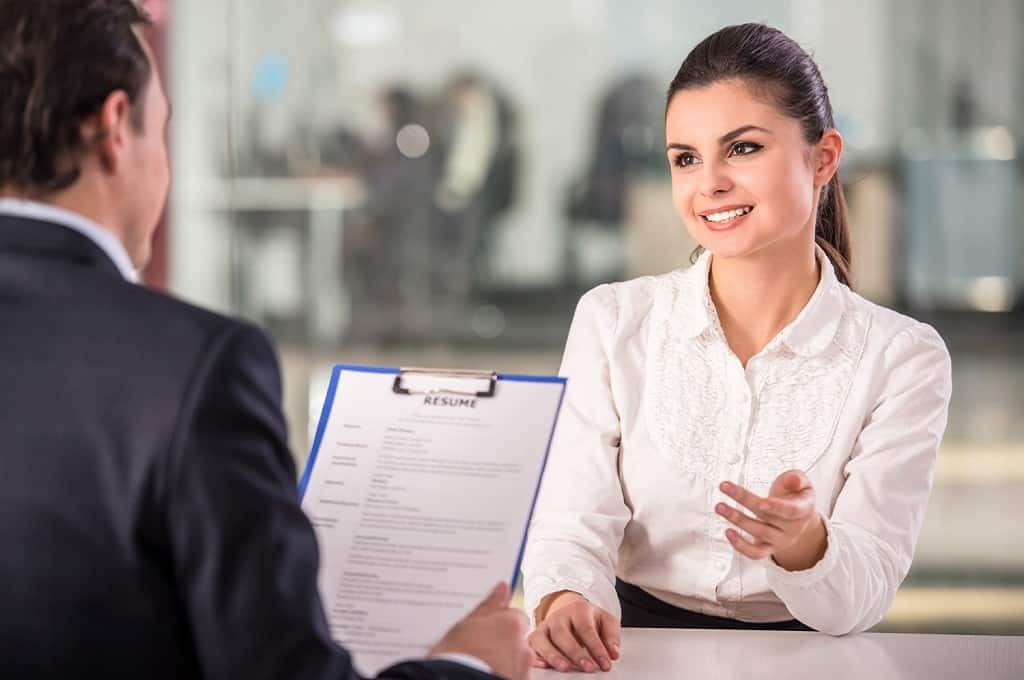 Candidate screening with AI involves the use of machine learning algorithms and data analysis techniques to automate and streamline the screening process. By leveraging the power of AI, organizations can analyze vast amounts of candidate data, including resumes, cover letters, and online profiles, to identify the most qualified and suitable candidates for a given role.
The potential benefits of AI in candidate screening are significant. First and foremost, it greatly improves efficiency by automating repetitive tasks, allowing recruiters and hiring managers to focus on higher-value activities, such as interviewing and evaluating candidates. Additionally, AI-powered screening can help reduce bias in the hiring process by objectively evaluating candidates based on predetermined criteria, minimizing the impact of subjective judgments.
Moreover, AI algorithms can enhance the accuracy of candidate evaluation by analyzing not just qualifications and experience but also other factors such as skills, competencies, and cultural fit. This holistic approach to candidate screening can lead to better hiring decisions and improved quality of hires.
Furthermore, AI-powered candidate screening offers scalability and consistency in the recruitment process. The algorithms can handle large volumes of applications consistently, ensuring that no potential candidate is overlooked. This scalability is particularly beneficial for organizations that receive a high volume of applications or are in the midst of rapid growth.
However, while the potential benefits are promising, it is important to consider the ethical implications and challenges associated with AI-based candidate screening. Issues such as algorithmic bias, data privacy, and security need to be addressed to ensure fairness and compliance with regulations.
Hirebee is an automated recruitment service that is dedicated to ensuring you can effectively find the right candidates for your team with the help of automated candidate sourcing features.
In this article, we will delve deeper into the world of AI-powered candidate screening. We will explore the traditional methods of screening and their limitations, introduce the concepts of AI and machine learning in candidate evaluation, and discuss the advantages, challenges, and considerations associated with AI-based screening. Furthermore, we will examine real-world examples and case studies highlighting the success of organizations that have implemented AI in their recruitment processes. Finally, we will discuss best practices and future trends in AI-powered candidate screening, ultimately demonstrating the transformative potential of AI in enhancing recruitment efficiency.
Traditional Candidate Screening Methods
Manual resume screening:
Explanation of how resumes are traditionally reviewed manually by recruiters and hiring managers.
Discuss the time-consuming nature of this process, especially for large applicant pools.
Mention the subjectivity and potential biases involved in manual screening.
Shortlisting based on keywords and qualifications:
Describe the common practice of using keyword matching to identify relevant resumes.
Discuss the limitations of this approach, such as the inability to assess a candidate's overall suitability based solely on keywords.
Highlight the potential for qualified candidates to be overlooked or unqualified candidates to pass through.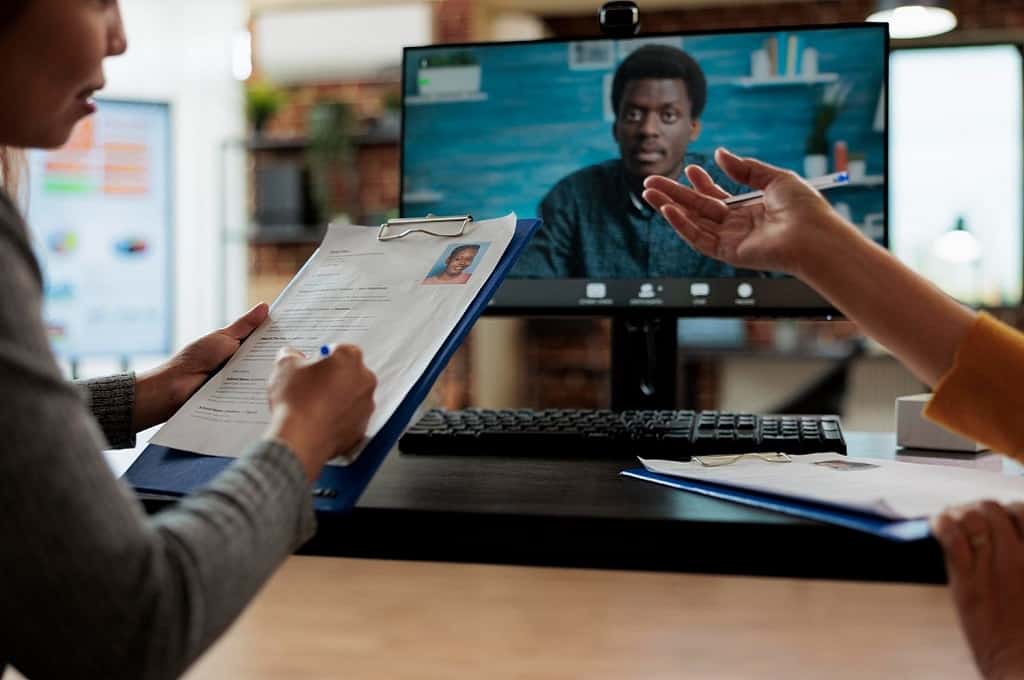 Challenges and limitations of traditional methods:
Address the limitations of manual resume screening and keyword-based shortlisting.
Discuss the difficulty of managing high volumes of resumes and the potential for human error.
Mention the potential for biases based on factors like name, gender, or educational background.
Emphasize the need for a more efficient and unbiased approach to candidate screening.
By outlining these traditional candidate screening methods, we establish a context for the need and importance of AI-powered solutions. This sets the stage for introducing AI as a game-changer in recruitment efficiency, which will be discussed further in subsequent sections.
Introduction to AI in Candidate Screening
Explanation of Artificial Intelligence and Machine Learning:
Define artificial intelligence (AI) as the field of computer science that enables machines to perform tasks that typically require human intelligence.
Introduce machine learning (ML) as a subset of AI that focuses on developing algorithms that allow computers to learn and make predictions or decisions without being explicitly programmed.
Highlight the significance of ML in candidate screening, where AI algorithms can analyze large volumes of data and identify patterns to make informed decisions about candidate suitability.
Role of AI in Automating Candidate Screening:
Explain how AI can automate the candidate screening process by leveraging algorithms to assess candidate qualifications, skills, and experience.
Discuss the ability of AI to analyze resumes, cover letters, and application forms at scale, eliminating the need for manual screening by human recruiters.
Emphasize the potential of AI to handle repetitive and time-consuming tasks, freeing up recruiters to focus on more strategic and value-added activities.
Benefits of AI-Powered Screening:
Improved Efficiency: Highlight how AI can significantly speed up the screening process, allowing organizations to handle large applicant pools more effectively.
Enhanced Accuracy: Explain how AI algorithms can analyze data objectively, reducing human bias and subjectivity in candidate evaluation.
Cost Savings: Discuss the potential cost savings associated with AI-powered screening, as it reduces the time and effort required by human recruiters.
Scalability: Highlight the ability of AI systems to scale effortlessly, accommodating varying volumes of applicants without compromising quality.
Quality of Hires: Explain how AI can help identify the most qualified candidates, leading to improved quality of hires and better overall recruitment outcomes.
Overall, AI-powered candidate screening offers the potential to revolutionize the recruitment process, making it more efficient, accurate, and cost-effective. By leveraging AI algorithms and machine learning techniques, organizations can streamline their screening procedures, enhance the quality of their hires, and gain a competitive edge in the talent acquisition landscape.
AI-Powered Candidate Screening Process
Data Collection and Preprocessing:
Gathering relevant screened candidates data from various sources, such as resumes, application forms, and online profiles.
Preprocessing the data to standardize formats, remove irrelevant information, and ensure data quality.
Structuring the data in a format suitable for training AI models.
Development of Screening Algorithms and Models:
Designing and developing AI algorithms and models specifically tailored for candidate screening.
Selecting appropriate machine learning techniques, such as supervised learning, unsupervised learning, or a combination of both.
Defining the features and criteria to be considered for candidate evaluation, such as skills, experience, education, and other relevant factors.
Creating algorithms that can learn from labeled data (e.g., past successful hires) to identify patterns and make predictions.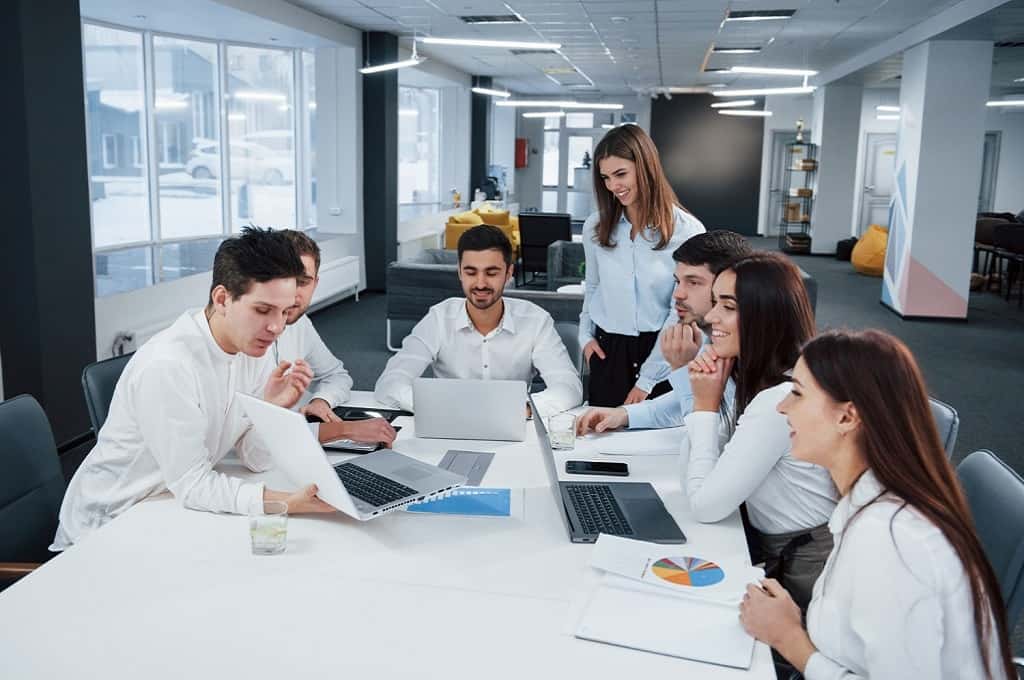 Training and Fine-tuning the AI Models:
Training the AI models using labeled data, where the desired outcome (e.g., successful hires) is known.
Utilizing techniques like neural networks, decision trees, or support vector machines to train the models.
Iteratively refining the models by adjusting parameters and evaluating their performance using validation datasets.
Fine-tuning the models to improve accuracy, minimize false positives/negatives, and optimize screening outcomes.
Implementing the AI Screening System:
Integrating the AI screening models into the recruitment workflow and software systems.
Developing an intuitive user interface for recruiters to interact with the AI system effectively.
Creating a seamless and automated screening process where candidate data is fed into the AI system, and screening results are generated.
Establishing protocols for handling cases where the AI system provides uncertain or ambiguous results.
By following this AI-powered candidate screening process, organizations can leverage the capabilities of machine learning algorithms to automate and streamline the initial stages of candidate evaluation, significantly improving recruitment efficiency and effectiveness.
Advantages of AI in Candidate Screening
Improved Efficiency and Time-Saving:
AI-powered candidate screening significantly reduces the time and effort required in manually reviewing resumes and applications.
Automated screening algorithms can quickly analyze a large volume of candidate data, enabling recruiters to focus on higher-level tasks.
By streamlining the screening process, AI helps expedite the identification of qualified candidates, leading to faster hiring cycles.
Reduced Bias in Candidate Evaluation:
Traditional screening methods are prone to human biases, such as gender, race, or educational background.
AI algorithms can be trained to evaluate candidates based on objective criteria, eliminating potential bias in the initial screening stages.
By promoting fair evaluation, AI helps create a more diverse and inclusive candidate pool.
Enhanced Accuracy in Identifying Top Candidates:
AI-powered screening systems can analyze resumes and applications with high precision, identifying key skills, qualifications, and experience.
Machine learning algorithms can learn from historical data to understand patterns of successful hires and identify the best candidates for specific roles.
By accurately assessing candidate profiles, AI improves the likelihood of shortlisting candidates who are the best fit for the job.
Scalability and Consistency in Screening Process:
AI enables scalability in candidate screening by efficiently processing a large number of applications, ensuring that no qualified candidate goes unnoticed.
AI algorithms provide consistent evaluation criteria, reducing discrepancies in the screening process that can occur with manual review.
Regardless of the number of applicants, AI maintains a standardized screening process, ensuring fair treatment for all candidates.
These advantages of AI in candidate screening demonstrate how it can revolutionize the efficiency and effectiveness of the recruitment process. By saving time, reducing bias, improving accuracy, and providing scalability, AI empowers recruiters to make informed decisions and focus on the most promising candidates. However, it is important to address ethical considerations, biases, and ensure transparency in the implementation of AI systems for candidate screening.
Challenges and Considerations
Ethical considerations in AI-based candidate screening:
Bias and fairness: AI algorithms can inadvertently perpetuate biases present in the training data, leading to discriminatory outcomes. It is crucial to address biases and ensure fairness in candidate evaluation.
Privacy concerns: Collecting and processing candidate data through AI systems raises privacy concerns. Organizations must adhere to data protection regulations and ensure the security of sensitive information.
Transparency and explainability: AI algorithms can be complex and difficult to interpret. It is important to ensure transparency and provide explanations for the decisions made by AI models to maintain trust and accountability.
Addressing potential biases in AI algorithms:
Diverse training data: Incorporating diverse and representative datasets can help reduce biases. Ensuring inclusivity in the training data can lead to fairer outcomes.
Regular audits and evaluations: Continuously monitoring and auditing AI models can help identify and mitigate biases. Regular assessments can assist in improving the performance and fairness of the screening process.
Human oversight: Combining AI with human judgment can help in mitigating biases. Human reviewers can provide insights and intervene when necessary to ensure fair evaluation.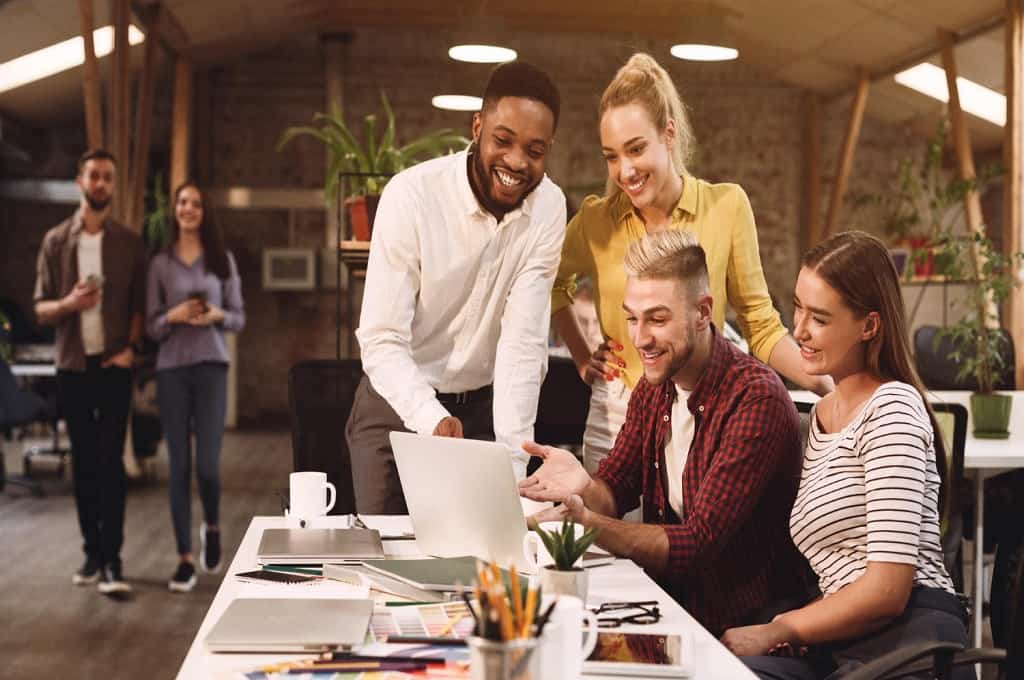 Ensuring data privacy and security:
Data anonymization: Removing personally identifiable information (PII) from candidate data can protect privacy during the screening process.
Secure data storage and access: Implementing robust security measures to safeguard candidate data from unauthorized access or breaches.
Compliance with regulations: Adhering to relevant data protection regulations, such as GDPR (General Data Protection Regulation) or other local laws, to ensure legal and ethical use of candidate data.
It is important for organizations to address these challenges and considerations proactively when implementing AI-based candidate screening. By doing so, they can harness the benefits of AI while ensuring fairness, privacy, and compliance with ethical standards.
Conclusion
In conclusion, the integration of AI in candidate screening has emerged as a game-changer in recruitment efficiency. By automating and streamlining the screening process, AI technology offers significant advantages over traditional methods. Improved efficiency, reduced bias, and enhanced accuracy in identifying top candidates are just a few of the benefits organizations can enjoy. However, ethical considerations, biases, and data privacy must be carefully addressed to ensure fair and responsible implementation. As AI continues to advance, future trends indicate the integration of natural language processing and sentiment analysis, further enhancing the screening process. With its transformative potential, AI-powered candidate screening holds great promise for revolutionizing the recruitment landscape.
Hirebee makes it a lot easier for you source good candidates for your team using improved candidate recruitment marketing and better job distribution.
FAQs
What is AI-powered candidate screening?
AI-powered candidate screening refers to the use of artificial intelligence and machine learning algorithms to automate and streamline the process of evaluating job applicants. AI systems can analyze resumes, cover letters, and other candidate data to identify the most qualified individuals for specific roles.
How does AI improve recruitment efficiency?
AI improves recruitment efficiency by automating time-consuming tasks, such as resume screening, which would traditionally require significant manual effort. AI algorithms can quickly process and analyze a large volume of candidate data, enabling recruiters to focus their time and effort on more strategic tasks, such as interviewing and evaluating top candidates.
Can AI eliminate bias in candidate screening?
While AI has the potential to reduce bias in candidate screening, it is essential to address biases that may be present in the training data or algorithm design. Organizations need to carefully curate training datasets to ensure inclusivity and fairness. Regular audits and evaluations of AI models can help identify and mitigate biases, and incorporating human oversight can further help in ensuring fair evaluation.
What are the advantages of using AI in candidate screening?
The advantages of using AI in candidate screening include:
Improved efficiency and time savings by automating manual tasks.
Reduced bias in the evaluation process when biases are addressed properly.
Enhanced accuracy in identifying the most qualified candidates.
Scalability and consistency in processing a large volume of applications.
Potential for improved quality of hires through more effective screening.
How can organizations ensure the ethical use of AI in candidate screening?
To ensure ethical use of AI in candidate screening, organizations should:
Address potential biases in AI algorithms through diverse training data and regular evaluations.
Maintain transparency and explainability in AI models, providing clear explanations for decisions made.
Ensure data privacy and security by anonymizing candidate data and implementing robust security measures.
Comply with relevant data protection regulations and laws governing the use of candidate data.