Recruitment lies at the heart of organizational success. The ability to attract, identify, and retain top talent directly impacts an organization's growth, innovation, and competitive edge. In today's dynamic and ever-evolving job market, staying ahead in the recruitment game is imperative. This is where benchmarking, a powerful strategic tool, comes into play.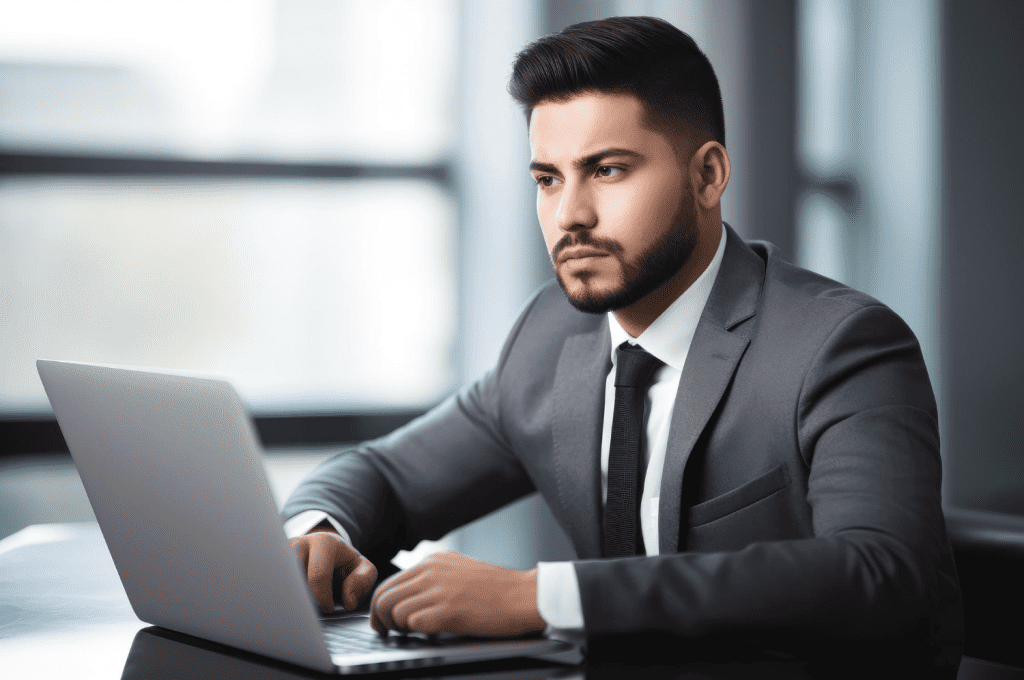 Benchmarking is not a new concept, but its application to recruitment strategies has gained significant traction in recent years. By analyzing and adopting the best practices of industry leaders, organizations can fine-tune their recruitment processes, reduce time-to-hire, enhance candidate experiences, and ultimately secure the best-fit talent.
This article delves into the world of recruitment benchmarking, offering insights into how industry leaders have leveraged this approach to revolutionize their talent acquisition efforts. By exploring real-world case studies and highlighting common themes among top performers, we'll uncover valuable lessons that can be applied to any organization's recruitment strategies.
Hirebee ensures that you are able to find the best candidates in the market for your team through industry-leading candidate screening as well as candidate sourcing features.
Join us on this journey as we discover how benchmarking data can serve as a compass guiding organizations toward a brighter, more talent-rich future.
Understanding Benchmarking in Recruitment
Benchmarking is a critical process that helps organizations assess their performance and identify areas for improvement by comparing their practices and results to those of industry leaders or competitors. In the context of recruitment, benchmarking enables companies to evaluate the effectiveness of their hiring processes, strategies, and outcomes. To fully grasp the value of benchmarking in recruitment, it's essential to delve into its core concepts:
What is benchmarking?
Benchmarking is a systematic approach that involves measuring an organization's performance against external standards or best-in-class practices. In recruitment, it entails evaluating various aspects, such as time-to-fill positions, cost-per-hire, candidate quality, and retention rates, to understand how well an organization's recruitment efforts stack up against top-performing peers.
Types of benchmarking
Competitive benchmarking: This involves comparing recruitment practices directly to competitors within the same industry.
Functional benchmarking: Organizations may compare their recruitment processes with companies in different industries that excel in specific functions.
Process benchmarking: Focusing on specific recruitment processes (e.g., sourcing, interviewing) and comparing them to industry leaders or best practices.
How benchmarking applies to recruitment
Benchmarking in recruitment empowers organizations to gain insights from industry leaders, identify areas needing improvement, and implement data-driven strategies to enhance their talent acquisition efforts. By understanding these foundational concepts, companies can embark on a journey to leverage benchmarking data effectively for recruitment success.
Identifying Industry Leaders
In the realm of recruitment, identifying industry leaders is a crucial initial step in harnessing benchmarking data to enhance your strategies. Industry leaders are organizations that have consistently excelled in attracting top talent and have established themselves as trendsetters in recruitment practices.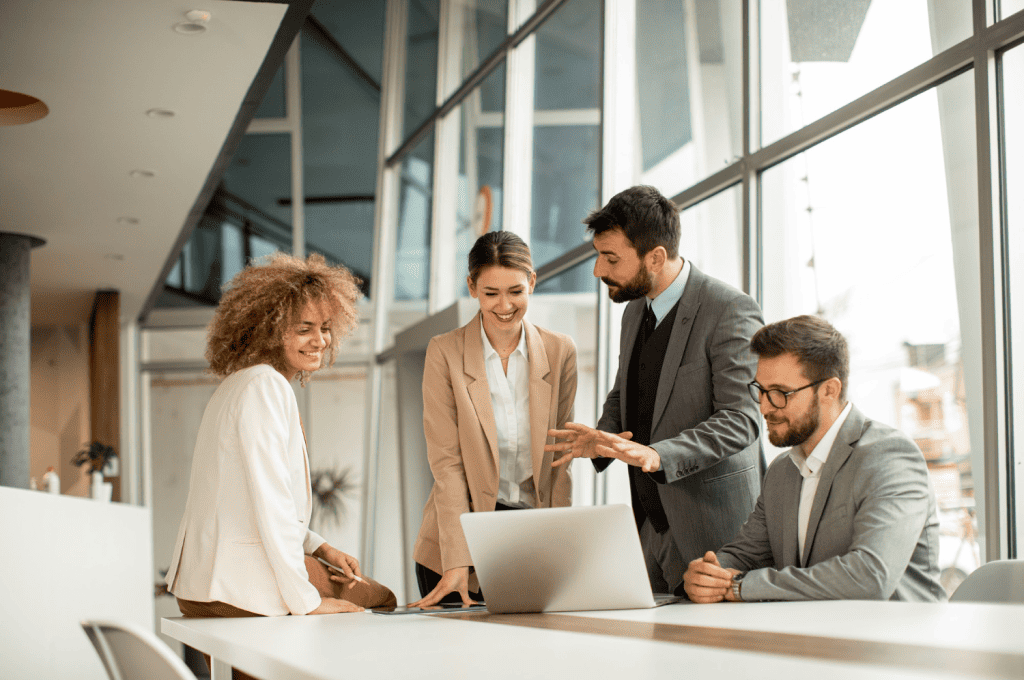 To identify these leaders, comprehensive research and data collection are essential. This involves delving into the recruitment landscape of your industry, studying market reports, and closely examining the strategies and practices of notable companies. Furthermore, it's essential to consider their reputation, employee satisfaction, and turnover rates.
For instance, a technology company known for its cutting-edge recruitment technology or an e-commerce giant renowned for its seamless candidate experience could be considered industry leaders. Additionally, industry awards and recognitions can serve as indicators of leadership in recruitment.
By identifying and studying these leaders, you gain valuable insights into what works best in your specific industry, serving as a foundation for your benchmarking efforts and eventual enhancements to your recruitment strategies.
Gathering Benchmarking Data
Effective benchmarking in recruitment begins with the collection of relevant data to compare and analyze. This step is crucial in understanding how your recruitment strategies stack up against industry leaders and identifying areas for improvement.
Recruitment metrics and key performance indicators (KPIs):
To initiate benchmarking, it's essential to define the specific metrics and KPIs that are most relevant to your organization's recruitment goals. Common recruitment metrics include time-to-fill, cost-per-hire, quality of hire, and candidate satisfaction. These metrics serve as the foundation for evaluating the effectiveness of your recruitment efforts.
Data sources:
Internal data: Your organization's historical recruitment data is a valuable resource. It includes past hiring statistics, applicant tracking system (ATS) data, and performance analytics. Collecting this data allows you to establish a baseline for your current recruitment performance.
External data: To benchmark effectively, you need external data to compare your performance to industry standards. This data can be acquired through industry reports, surveys, or partnerships with benchmarking organizations. External data provides critical context for assessing your recruitment strategies in a broader industry perspective.
Analyzing and interpreting benchmarking data:
Once you've gathered both internal and external data, the next step is to analyze and interpret it. Compare your organization's performance against industry leaders and identify areas where you excel and where there's room for improvement. This analysis will inform the adjustments and enhancements needed in your recruitment strategies to align them with best practices and industry benchmarks. Effective data analysis is the key to making informed decisions and driving positive changes in your recruitment processes.
Lessons from Industry Leaders
In this section, we delve into valuable lessons learned from industry leaders in recruitment strategies. Through careful analysis of benchmarking data, we uncover insights and case studies that shed light on what makes certain organizations stand out in their talent acquisition efforts.
Case studies of successful recruitment strategies:
Company A: Innovating Sourcing Methods

We examine how Company A utilizes innovative sourcing techniques, such as AI-driven candidate matching, to identify top talent efficiently.

Company B: Candidate Experience Excellence

Company B's focus on creating a stellar candidate experience sets a benchmark for others to follow, showcasing how positive interactions can lead to better hires.

Company C: Data-Driven Decision-Making

Company C leverages extensive data analytics to make informed recruitment decisions, demonstrating the power of data-driven strategies.
Common themes among industry leaders:
We identify recurring themes and strategies that successful organizations in recruitment share, including a commitment to diversity, streamlined processes, and continuous improvement.
Key takeaways for recruitment strategies:
This section distills the key lessons learned from industry leaders, offering actionable insights that organizations can implement to enhance their own recruitment strategies and remain competitive in the talent acquisition landscape.
Implementing Benchmarking Data
Once you've gathered valuable benchmarking data from industry leaders, the next crucial step is to translate these insights into actionable recruitment strategies within your own organization.
Adapting Strategies to Match Industry Leaders: Start by identifying the specific practices and approaches that have led industry leaders to success. Whether it's innovative sourcing methods, a focus on candidate experience, or data-driven decision-making, understand how these strategies align with your organization's goals and culture. Tailor these insights to fit your unique needs and resources.
Setting Goals and Objectives: Clearly define the goals and objectives you aim to achieve with your enhanced recruitment strategies. Establish measurable targets based on the benchmarking data, such as improving time-to-fill, reducing turnover, or enhancing diversity in your workforce.
Monitoring Progress and Adjusting Strategies: Implement a robust tracking and measurement system to monitor the effectiveness of your new strategies. Regularly assess your progress against the established benchmarks and adjust your tactics as needed to stay aligned with industry leaders and achieve your recruitment goals.
By implementing these steps, your organization can harness the power of benchmarking data to elevate your recruitment strategies and remain competitive in the ever-evolving job market.
Overcoming Challenges
Incorporating benchmarking data into your recruitment strategies can be immensely beneficial, but it's not without its challenges. Recognizing and addressing these obstacles is essential for success:
Data Quality and Consistency: Ensuring that benchmarking data is accurate and consistent across sources and time periods can be challenging. Regularly auditing and validating data sources can help mitigate this issue.
Data Privacy and Security: Handling sensitive candidate and employee data requires strict adherence to privacy regulations. Implement robust data protection measures to safeguard information and comply with legal requirements.
Interpreting Data: Interpreting benchmarking data accurately can be complex. It's crucial to have data analytics expertise within your team or to collaborate with professionals who can help decipher the insights.
Resource Constraints: Small organizations may lack the resources or budget for comprehensive benchmarking efforts. Consider leveraging cost-effective tools and focusing on critical metrics.
Resistance to Change: Employees and stakeholders may resist changes based on benchmarking insights. Effective communication and demonstrating the benefits of these changes are key to overcoming resistance.
Comparability: Industries and companies vary widely, making direct comparisons challenging. Tailor benchmarking to your specific context, industry, and goals.
Overreliance on Data: While data is invaluable, it should complement, not replace, human judgment and intuition in recruitment decisions.
Addressing these challenges strategically will enable you to harness benchmarking data effectively in enhancing your recruitment strategies.
Best Practices
Incorporating benchmarking data into your recruitment strategies can be a transformative process, but to make the most of it, it's essential to follow best practices.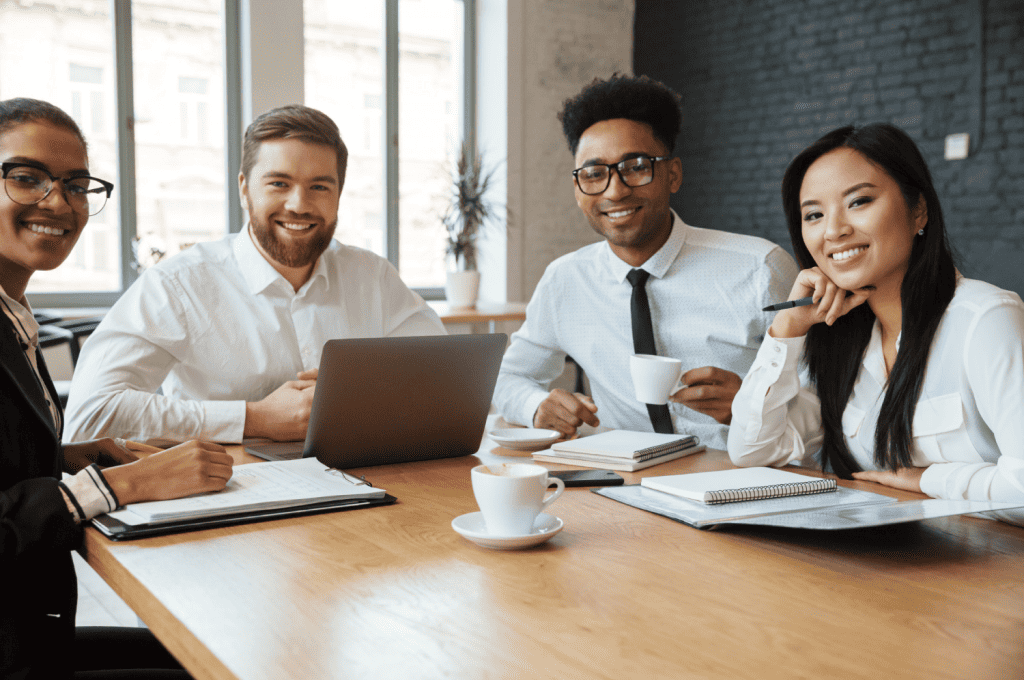 Here are some key guidelines to ensure your benchmarking efforts yield meaningful results and drive positive changes in your recruitment processes:
Define Clear Objectives: Begin by setting specific and measurable objectives for your benchmarking initiative. What aspects of recruitment do you aim to improve? Whether it's time-to-fill, cost-per-hire, or candidate satisfaction, having well-defined goals will keep your efforts focused.
Select Relevant Metrics: Choose the right metrics and KPIs that align with your objectives. Industry leaders may track different metrics, so tailor your selection to match your organization's unique needs and goals.
Data Quality Matters: Ensure the accuracy and reliability of your data sources. Inaccurate or outdated information can lead to misguided decisions. Invest in data validation and cleansing processes.
Benchmark with Purpose: Don't just collect data for the sake of it. Analyze the benchmarking data to gain actionable insights. Identify trends, gaps, and areas where your recruitment processes can improve.
Learn from Industry Leaders: Study industry leaders' strategies closely but adapt them to your organization's culture and goals. What works for them may need modifications to fit your context.
Regularly Review and Adjust: Recruitment is an ever-evolving field. Continuously monitor your progress, make adjustments as needed, and stay updated with the latest trends and best practices.
Engage Stakeholders: Involve key stakeholders in the benchmarking process. Their input and perspectives can provide valuable insights and ensure alignment with broader organizational objectives.
Share Findings and Celebrate Success: Communicate the results and improvements achieved through benchmarking with your team and organization. Recognize and celebrate successes to maintain motivation and support for ongoing efforts.
Stay Ethical and Compliant: Respect privacy and legal regulations throughout your benchmarking efforts. Ensure that data collection and sharing comply with relevant laws and ethical standards.
By adhering to these best practices, your organization can harness the power of benchmarking data to enhance recruitment strategies, stay competitive in the job market, and attract top talent. Remember that benchmarking is an iterative process, and continuous improvement is key to achieving long-term success in recruitment.
Conclusion
In conclusion, harnessing benchmarking data to refine recruitment strategies offers a compelling pathway to success in the dynamic landscape of talent acquisition. By studying industry leaders, gathering relevant data, and implementing best practices, organizations can achieve improved candidate sourcing, selection, and retention. These insights empower HR professionals to make informed decisions, enhance candidate experiences, and remain competitive. While challenges may arise, the benefits of benchmarking are undeniable. As the recruitment landscape continues to evolve, organizations that embrace this data-driven approach are better positioned to attract top talent and achieve long-term success in a rapidly changing job market.
Hirebee makes sure that you are able to make the most of your recruiting efforts, as you will no longer have to worry job distribution or reporting and analytics.
FAQs
What is benchmarking in the context of recruitment strategies?
Benchmarking in recruitment involves comparing your organization's recruitment processes and outcomes with those of industry leaders to identify areas for improvement and implement best practices.
Why is benchmarking important for recruitment strategies?
Benchmarking helps organizations understand how they stack up against industry leaders, allowing them to identify strengths and weaknesses in their recruitment efforts and make data-driven improvements.
How can I identify industry leaders for benchmarking purposes?
You can identify industry leaders through research, industry awards, and by examining companies known for their innovative and successful recruitment practices.
What types of data should I collect for benchmarking in recruitment?
Key performance indicators (KPIs) such as time-to-fill, cost-per-hire, retention rates, and candidate satisfaction are essential data points for benchmarking in recruitment.
Where can I find benchmarking data for recruitment?
Benchmarking data can be sourced from industry reports, professional associations, HR software solutions, and external consulting firms. Internal data can also be valuable for benchmarking purposes.