In today's competitive job market, organizations are vying for top talent, and a well-optimized recruitment funnel has become paramount to secure the best candidates. However, the challenge lies in measuring the effectiveness of the recruitment process and identifying areas for improvement. This is where benchmark metrics play a crucial role. By tracking and analyzing key metrics throughout the recruitment journey, companies can gain invaluable insights into their hiring performance.
This article delves into "8 Key Benchmark Metrics to Improve Your Recruitment Funnel," offering HR professionals, recruiters, and hiring managers a comprehensive guide to enhance their talent acquisition strategies. From attracting candidates through various channels to engaging them effectively, assessing their suitability, making compelling offers, and ensuring successful onboarding and retention, each stage is examined through data-driven metrics.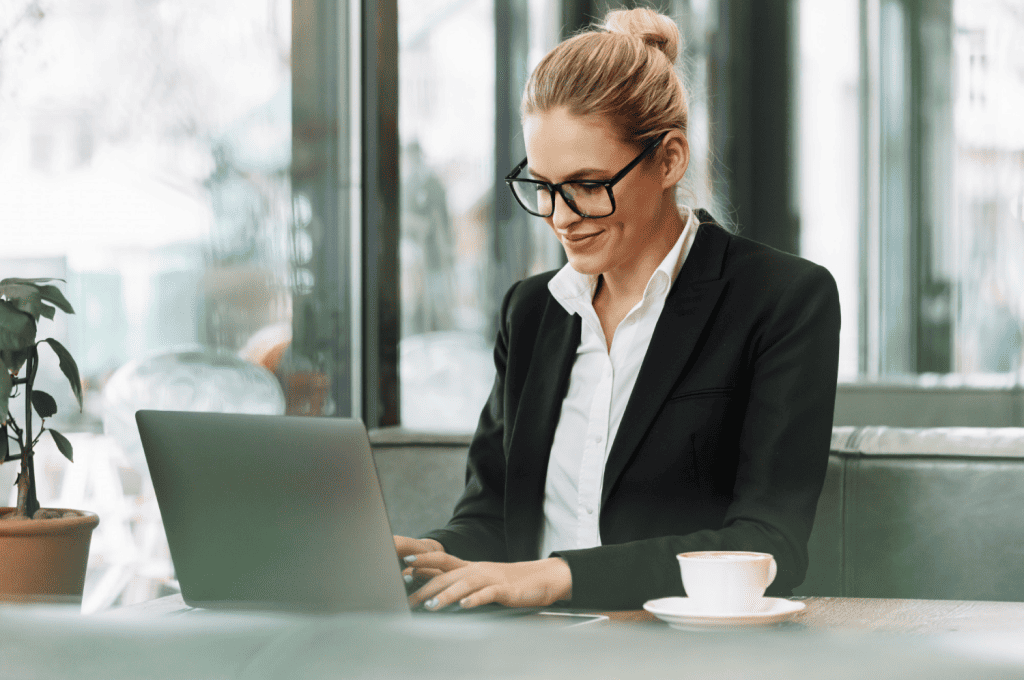 By aligning recruitment efforts with these benchmark metrics, organizations can not only optimize their hiring process but also cultivate a more appealing employer brand, resulting in attracting and retaining top-tier talent for sustained growth and success.
Hirebee Makes finding the right candidates for your team a lot easier, especially with the help of effective recruitment marketing solutions and improved job distribution.
Understanding the Recruitment Funnel
In the competitive landscape of modern talent acquisition, having a clear grasp of the recruitment funnel is vital for organizations seeking to attract and retain top-tier talent. The recruitment funnel represents the systematic process that candidates go through, from initial contact with the company to becoming an employee. Understanding the stages within this funnel enables companies to identify areas for improvement and optimize their recruitment strategies effectively.
The recruitment funnel typically consists of four key stages:
Sourcing and Attraction:
This initial stage involves reaching out to potential candidates and attracting them to apply for open positions. It includes activities such as job postings, social media outreach, career fairs, and employee referrals.
Candidate Engagement:
Once candidates express interest, engagement becomes crucial. Organizations need to maintain open lines of communication, provide a positive candidate experience, and keep applicants informed about their status throughout the process.
Evaluation and Selection:
During this stage, the organization evaluates the suitability of candidates for specific roles through resume screening, interviews, assessments, and reference checks.
Job Offer and Acceptance:
The final stage culminates in making job offers to successful candidates and securing their acceptance.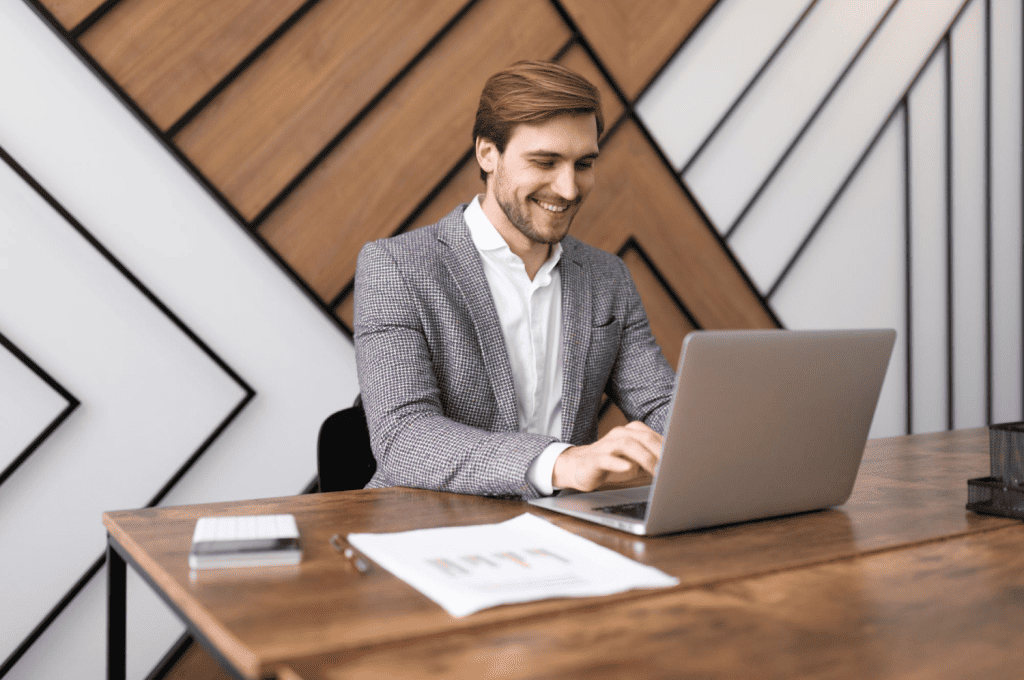 Tracking key benchmark metrics at each stage of the recruitment funnel provides invaluable insights into the efficiency and effectiveness of the process. By analyzing metrics like time-to-fill, source of hire, application completion rate, interview-to-offer ratio, and offer acceptance rate, organizations can identify bottlenecks, optimize their recruitment efforts, and ultimately attract and retain the best talent in the market. A data-driven approach to recruitment ensures continual improvement and a competitive edge in talent acquisition.
Key Benchmark Metrics for Recruitment Funnel Improvement
The success of a recruitment funnel hinges on its ability to attract, engage, and select the right candidates efficiently. By tracking key benchmark metrics at each stage of the recruitment process, organizations can identify areas for improvement, optimize their strategies, and ultimately enhance the quality of their hires. Here are the essential benchmark metrics to focus on for recruitment funnel improvement:
Sourcing and Attraction Metrics:
Time-to-Fill:
Time-to-fill measures the duration from the moment a job opening is posted until the selected candidate accepts the offer. A lengthy time-to-fill may indicate inefficiencies in the sourcing, evaluation, or decision-making processes. Reducing this metric can help organizations secure top talent before competitors do.
Source of Hire:
This metric tracks where successful candidates originated from. Common sources include job boards, employee referrals, career websites, social media, and recruitment agencies. Understanding which channels yield the most qualified hires allows recruiters to allocate resources effectively and invest more in successful channels.
Cost-Per-Hire:
Cost-per-hire calculates the average expense incurred to fill a job vacancy. This metric includes advertising costs, recruitment agency fees, and internal expenses. Reducing the cost-per-hire without compromising candidate quality can help organizations optimize their recruitment budget.
Candidate Engagement Metrics:
Application Completion Rate:
The application completion rate measures the percentage of candidates who finish the entire application process. A low completion rate may suggest a complicated or time-consuming application, leading potential candidates to abandon the process. Simplifying and optimizing the application experience can improve candidate engagement.
Candidate Drop-off Rate:
Candidate drop-off rate assesses the percentage of applicants who abandon the application process at various stages. High drop-off rates at specific stages, such as during pre-employment assessments, may indicate issues that need addressing to prevent candidate loss.
Candidate Experience Survey Scores:
Conducting candidate experience surveys provides valuable insights into the overall satisfaction of applicants with the recruitment process. Feedback from candidates can highlight pain points and areas of improvement to enhance the overall candidate experience.
Evaluation and Selection Metrics:
Screening Efficiency:
Screening efficiency measures the effectiveness of the initial candidate screening process. A high screening efficiency indicates that the screening criteria are appropriately set, leading to a manageable pool of qualified candidates.
Interview-to-Offer Ratio:
The interview-to-offer ratio tracks the number of interviews conducted before extending a job offer. A low ratio may imply an inefficient interview process or a lack of alignment between the candidate and the job requirements.
Offer Acceptance Rate:
The offer acceptance rate indicates the percentage of candidates who accept the job offer. A low acceptance rate might signify issues with the compensation package, organizational reputation, or the candidate experience during the selection process.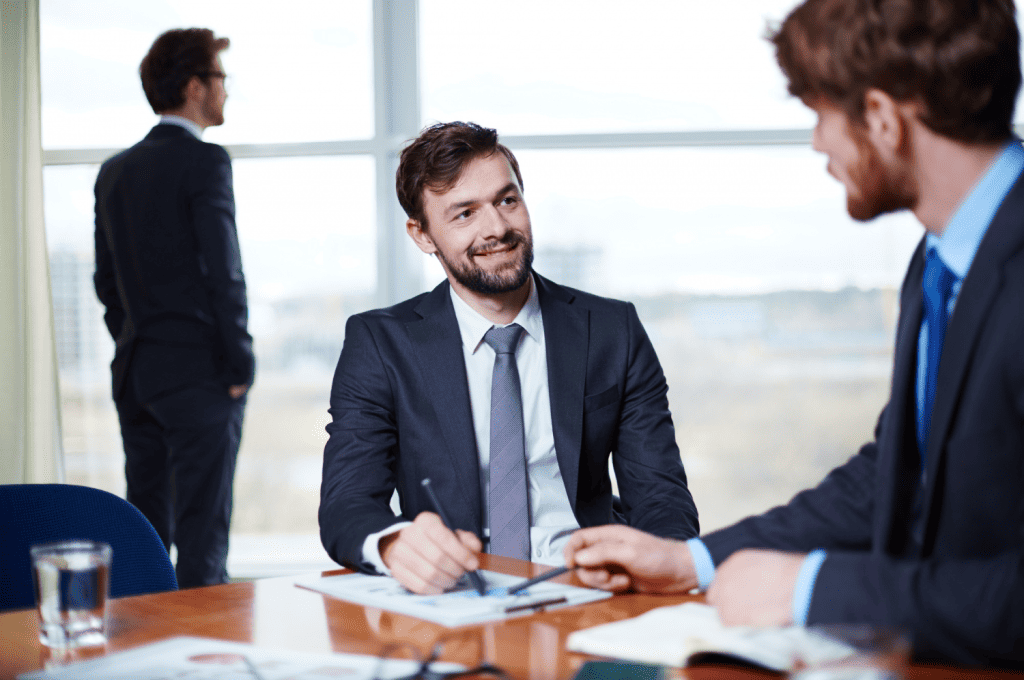 By monitoring these key benchmark metrics, organizations can gain valuable insights into the effectiveness of their recruitment strategies and make data-driven decisions to improve the recruitment funnel. Regularly reviewing and adjusting these metrics will enable companies to attract high-quality candidates more efficiently, reduce time-to-fill, enhance the candidate experience, and build a stronger, more competitive workforce.
Analyzing and Interpreting the Metrics
Once you have gathered data on the key benchmark metrics for your recruitment funnel, the next crucial step is to analyze and interpret the results. This analysis will provide valuable insights into the effectiveness of your recruitment process and identify areas that need improvement. Here's a detailed look at this crucial stage:
Setting Realistic Benchmarks:
Review Industry Standards:
Before assessing your own metrics, it's essential to research and understand industry standards for each benchmark metric. This will help you set realistic and achievable goals for your recruitment funnel.
Consider Company-Specific Factors:
Take into account the unique aspects of your organization, such as company size, industry, and talent requirements. These factors may influence the benchmarks you set for your recruitment process.
Identifying Areas for Improvement:
Focus on Weak Points:
Compare your actual metrics against the benchmarks you set or the industry standards. Identify stages in the recruitment funnel that perform below expectations. These are the areas where improvements will have the most significant impact on your overall recruitment process.
Pinpoint Bottlenecks:
Analyze the data to find bottlenecks or stages where the process slows down, leading to candidate drop-offs or delays in filling positions. Understanding these bottlenecks is vital for streamlining the process.
Utilizing Data to Make Data-Driven Decisions:
Data-Driven Decision-Making:
Base your decisions on concrete data rather than assumptions or gut feelings. Use the metrics to make informed choices on which aspects of the recruitment funnel to prioritize for improvement.
Involve Stakeholders:
Collaborate with recruitment teams, hiring managers, and other relevant stakeholders to discuss the data and collectively determine the best course of action. This ensures buy-in and support for the changes you plan to implement.
Implementing Changes and Testing:
Phased Approach:
Don't attempt to overhaul the entire recruitment process at once. Instead, implement changes in a phased manner, focusing on one or a few key areas at a time. This allows you to carefully monitor the impact of each change.
A/B Testing:
In some cases, you may want to conduct A/B testing, where you compare two variations of a recruitment process to see which one performs better. This approach can help you fine-tune specific elements of the funnel.
Using Technology to Enhance Analysis:
Applicant Tracking System (ATS):
An ATS can be a valuable tool for collecting and analyzing recruitment data. It streamlines the process of managing candidate information and provides valuable analytics to assess the effectiveness of your efforts.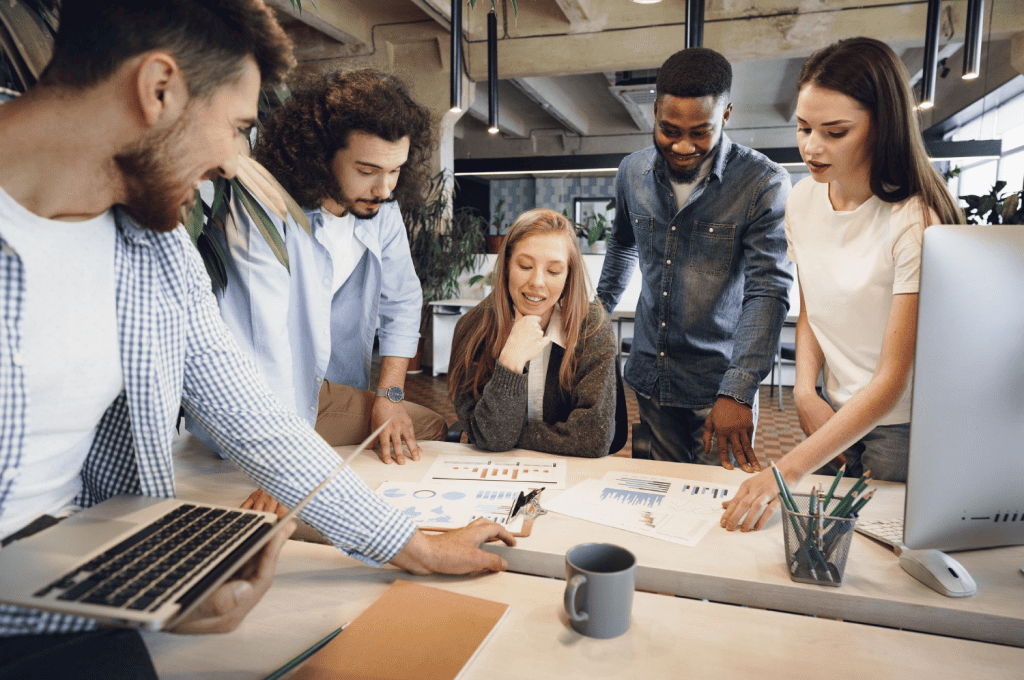 HR Analytics Tools:
Consider using specialized HR analytics tools that can help you visualize recruitment metrics, track trends over time, and gain deeper insights into your recruitment funnel.
Regularly Reviewing and Adjusting Recruitment Metrics:
Continuous Improvement:
Recruitment is an ongoing process, and as the job market and candidate expectations change, so should your recruitment strategies. Regularly review your metrics and adjust your benchmarks as needed to stay competitive and efficient.
By thoroughly analyzing and interpreting your benchmark metrics, you'll be well-equipped to make informed decisions that lead to a more effective and successful recruitment funnel. Continuous improvement based on data-driven insights will ensure that your organization attracts top talent and stays ahead in a competitive job market.
Strategies to Improve Recruitment Funnel Metrics
A well-optimized recruitment funnel is essential for attracting top talent and ensuring a successful hiring process. To enhance your recruitment funnel and meet your hiring goals, it is crucial to focus on key benchmark metrics at each stage of the process. Here are some effective strategies to improve recruitment funnel metrics:
Enhancing Sourcing and Attraction:
Leveraging Diverse Sourcing Channels:
Relying on a single sourcing channel can limit your candidate pool. Instead, use a mix of channels such as job boards, social media platforms, career fairs, and employee referrals. Analyze which sources yield the most qualified candidates and allocate resources accordingly.
Employer Branding and Employee Value Proposition (EVP):
Building a strong employer brand can significantly impact candidate attraction and retention. Showcase your company culture, mission, and values through compelling storytelling and authentic employer branding initiatives. Highlighting your EVP, including benefits, growth opportunities, and work-life balance, will attract candidates who align with your company's values.
Referral Programs: Employee referrals often lead to higher-quality candidates who fit well into the company culture. Implement a structured employee referral program, offering incentives for successful referrals. This can create a win-win situation by rewarding employees and bringing in qualified candidates.
Optimizing Candidate Engagement:
Streamlining the Application Process:
Lengthy and cumbersome application processes deter potential candidates. Simplify and streamline the application form, making it easy to navigate on both desktop and mobile devices. Additionally, offer the option to import relevant information from professional networking platforms, saving candidates time and effort.
Regular Communication and Feedback:
Promptly acknowledging receipt of applications and providing regular updates on the hiring process are crucial for candidate engagement. Offer clear timelines for decision-making and provide feedback to candidates after interviews. Effective communication shows respect for candidates and enhances their overall experience.
Personalization in Candidate Interactions:
Tailor communication and interactions based on each candidate's background and preferences. Use data from previous interactions to personalize emails or messages. Personalization conveys that your organization values candidates as individuals and is committed to a candidate-centric approach.
Improving Evaluation and Selection:
Structured Interview Processes:
Implement standardized interview questions and evaluation criteria to ensure a fair and consistent candidate assessment. Training hiring managers and interviewers in effective interviewing techniques can also lead to better hiring decisions.
Collaborative Decision-Making Among Hiring Teams:
Involve relevant stakeholders in the hiring process to gain diverse perspectives and avoid biased decision-making. Encourage open discussions and create a collaborative environment that focuses on the candidate's qualifications and cultural fit.
Competitive and Timely Job Offers:
Once you identify the ideal candidate, make a competitive job offer without unnecessary delays. A prolonged offer process may lead to candidates accepting other job offers, resulting in missed opportunities to hire top talent.
By implementing these strategies and continuously monitoring key benchmark metrics, you can significantly improve your recruitment funnel's efficiency and effectiveness. A data-driven approach to recruitment will enable you to identify areas for improvement, make informed decisions, and attract the best candidates for your organization's success. Remember, optimizing the recruitment funnel is an ongoing process that requires adaptability and a commitment to delivering an exceptional candidate experience.
Conclusion
In conclusion, optimizing the recruitment funnel through data-driven strategies and the use of key benchmark metrics is essential for achieving successful hiring outcomes. By tracking and analyzing metrics related to candidate attraction, engagement, assessment, offer making, onboarding, and retention, organizations can identify areas of strength and areas in need of improvement. This approach enables recruiters to streamline processes, reduce time-to-fill, enhance candidate experience, and attract higher-quality candidates. Moreover, by benchmarking against industry standards, companies can gain valuable insights into their competitiveness and make informed decisions to stay ahead in the talent market. Emphasizing a continuous improvement mindset and incorporating feedback from both candidates and employees will foster a stronger recruitment process and contribute to long-term organizational success. With these 8 key benchmark metrics as a guide, businesses can elevate their recruitment strategies, resulting in improved efficiency, increased talent retention, and overall enhanced performance.
Hirebee makes sure that almost every aspect of recruiting is a lot easier, especially with the inclusion candidate screening tools that can help you confirm if you have the right applicant.
FAQs
What is a recruitment funnel, and why is it essential to improve it?
A recruitment funnel represents the entire process of attracting, engaging, and selecting candidates for job openings within an organization. Improving the recruitment funnel is crucial as it enhances the efficiency of the hiring process, reduces time-to-fill positions, and helps attract better-suited candidates.
What are benchmark metrics, and why are they important in recruitment?
Benchmark metrics are standard measurements used to evaluate the performance of the recruitment process. They provide a basis for comparison against industry standards and past performance. By tracking benchmark metrics, recruiters can identify areas that need improvement and make data-driven decisions to optimize their recruitment funnel.
What are the key stages in the recruitment funnel?
The recruitment funnel typically consists of four key stages:
Sourcing and Attraction: Attracting potential candidates through various channels.
Candidate Engagement: Engaging candidates and encouraging them to apply for positions.
Evaluation and Selection: Assessing candidates to determine their suitability for the role.
Job Offer and Acceptance: Extending offers to successful candidates and securing their acceptance.
Which metrics should I focus on during the Sourcing and Attraction stage?
Three important metrics for this stage are:
Time-to-Fill: The time taken to fill a job opening from the start of the recruitment process.
Source of Hire: Identifying the channels through which candidates discover job opportunities.
Cost-Per-Hire: Calculating the total cost incurred to hire a candidate, including advertising, recruitment software, and other expenses.
What are the key metrics to measure Candidate Engagement?
Three key metrics to evaluate Candidate Engagement are:
Application Completion Rate: The percentage of candidates who complete the application process after starting it.
Candidate Drop-off Rate: The percentage of candidates who abandon the application process before completion.
Candidate Experience Survey Scores: Feedback obtained from candidates about their experience during the application process.