Recruiting is an important part of any business; the success and growth of a company depends on the quality of personnel it hires. As such, tracking key recruitment KPIs (key performance indicators) is vital for measuring and improving the effectiveness of the recruitment and hiring process. These KPIs provide a good overall view of the recruitment journey, from the initial planning stages to the understanding of why qualified candidates accepted or declined offers.
By tracking the following recruitment KPIs, companies can have a better understanding of their organization's ability to attract and recruit quality candidates: Time to hire, quality of hire, diversity of candidates, source of hire, candidate experience, recruitment costs, employee engagement and retention, referral rate, and job listing response.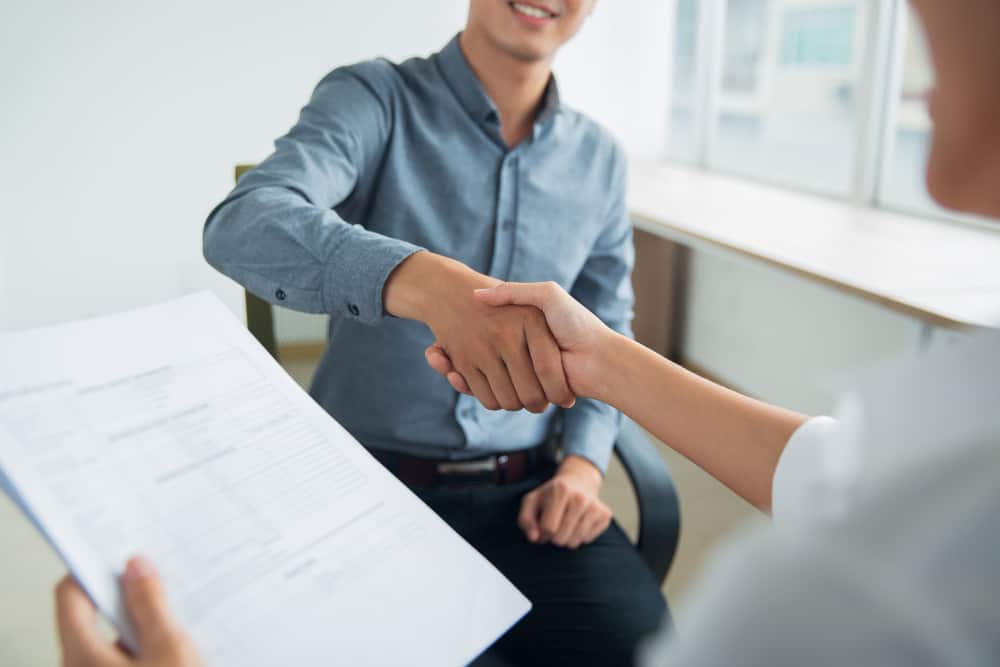 Time to Hire measures the length of time taken to fill a vacancy, helping recruiters identify areas of improvement around selecting and onboarding candidates. Quality of Hire involves evaluating the performance of new hires to assess how well they fit in with the organization's culture and goals. Diversity of Candidates captures the percentage of candidates who apply from different backgrounds and demographics, ensuring that all kinds of talent gets considered. Source of Hire breaks down the proportion of hires that come from each recruitment channel, helping you identify where to focus your recruitment efforts.
Candidate experience is a measure of how successfully companies engage and interact with prospective candidates, helping recruiters increase both quality and diversity in their applicants. Recruitment costs measure the financial outlay required for the recruitment process. Employee engagement and retention reveal the effectiveness of employee training and engagement efforts. Lastly, the referral rate and job listing response rates indicate the success of the recruitment campaigns.
By measuring and tracking these critical recruitment KPIs, businesses can identify areas for improvement and find more efficient ways of hiring high-quality personnel.
Why Is Tracking KPIs So Important
Tracking recruitment KPIs is important in order to understand if your recruitment process is effective or not. By regularly tracking recruitment KPIs, employers can measure the effectiveness of their recruitment process, identify areas of improvement, and act on any opportunities for improvement. This includes tracking the rate of application acceptance, the time taken to fill a role, and the effectiveness of the advertising and outreach efforts. Additionally, tracking the cost and time spent per hire can provide valuable insights into the overall effectiveness of the recruitment process.
Tracking recruitment KPIs also helps employers find ways to improve the candidate experience. As an employer, it is important to provide job seekers with an enjoyable and positive experience, as this can increase candidate engagement and build a positive employer brand. By regularly tracking KPIs such as the time taken to respond to applications and the candidate response rate, employers can identify any points of friction in their recruitment process and further optimize the candidate experience.
Finally, tracking recruitment KPIs is important for evaluating and improving recruitment strategies, such as looking into the conversion rate from job views to applications, and from applications to hires. This, in turn, helps employers make more informed decisions when adjusting their recruitment strategies and further optimize their recruitment process. By regularly tracking recruitment KPIs, employers will be better placed to make informed decisions about how to improve their recruitment process, ultimately leading to higher quality candidates.
Hirebee makes sure that you will be able to find the right candidates for your specific team, and it is able to do this by using recruitment analytics and candidate recruitment features
The Most Important KPIs That You Should Consider To Drive Better Talent Acquisition
Applicants Per Opening
Tracking recruiting analytics such as Applicants Per Opening allows recruiters to review their current recruitment strategies and adjust them if necessary to better target the most desirable candidates. By tracking this data, recruiters can identify which sources attract the most qualified applicants and which strategies produce the most favorable outcomes.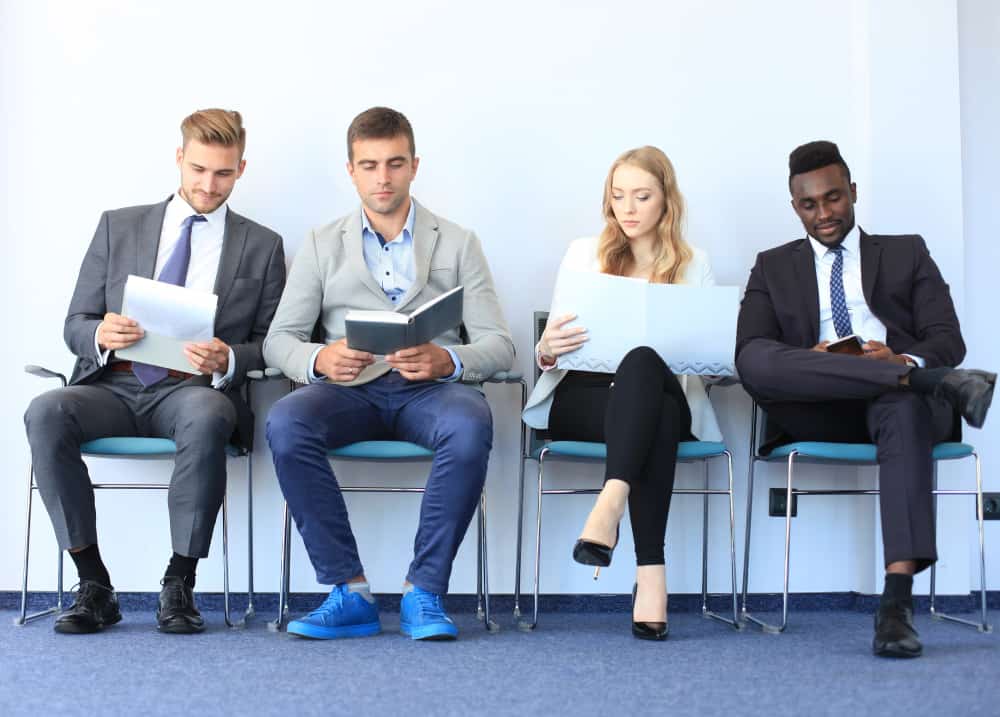 Additionally, tracking recruiters' performance – the number of positions filled in a specified time period – allows them to review and adjust their practices in order to ensure the best quality hires for their organization. Through monitoring recruitment analytics, recruiters can be more confident that their recruitment efforts are producing the desired results.
Cost Per Hire
Recruiting analytics like Cost Per Hire provide a valuable overview of how successfully a company is executing its hiring process. It allows recruiters to measure the efficiency of their recruiting process as well as identify areas for improvement and focus allocation of resources.
It also provides useful insights into the time taken and efforts to reach a successful hire, which in turn helps recruiters to benchmark various hiring activities, from source selection to candidate onboarding, against their budget and objectives. Cost per hire also helps recruiters to identify external trends influencing the cost of recruitment and stay ahead of the competition.
Time To Hire
Time To Hire metrics help recruiters to measure the performance of their recruitment process. This helps them to identify and improve any inefficiencies or delays in their recruitment process. The metrics also provide recruiters valuable insights into the recruitment process and can help them to review and make adjustments to time frames and various components of the process. By tracking Time To Hire metrics, recruiters can make better hiring decisions and hire the most suitable, qualified candidates in a timely manner.
Sourcing Channel Costs
Recruiters should track recruiting data like Sourcing Channel Costs in order to identify the most cost effective channels for recruiting talent. Tracking Sourcing Channel Costs allows recruiters to accurately assess the Return On Investment (ROI) of each channel, and make data-driven decisions on where to invest future recruiting resources.
It also allows recruiters to make comparisons between channels, and highlight areas for improvement. Knowing the real costs of each channel also allows recruiters to accurately forecast future recruiting costs and expenses, which leads to greater budgeting accuracy. Ultimately, tracking recruiting data like Sourcing Channel Costs helps recruiters be more efficient and save money in the long run.
Source Of Hire
Tracking recruiting reports such as Sourcing Channel Costs provides insight into how efficiently and effectively a recruiter is sourcing candidates and allows them to adjust their strategies to obtain the best results. Data helps to identify areas where recruiters need to adjust their efforts, such as using different job sites, sources of referrals, or sourcing methods.
Additionally, it can provide insights into the most effective and cost-efficient sourcing channels as well as understanding the overall cost of recruiting for a company. By analyzing these reports, recruiters can continuously optimize their plans and reach their desired goals.
Quality Of Hire
Recruiters should track recruiting reports such as Quality of Hire because it helps them to measure the effectiveness of their recruitment activities. Quality of Hire is composed of metrics like time to fill, successful on boarding, job performance and retention rate, so it can provide valuable insight into the success of a recruiting program. Additionally, managing reports on Quality of Hire allows recruiters to stay updated on the evolving needs of their organization and ensure they are meeting those needs. This helps them ensure they are efficiently utilizing their resources, identifying the best candidates, and ultimately making the best hires for their organization.
Time To Fill
Recruiting analytics like time to fill help recruiters identify strengths and weaknesses in their recruiting process. Time to fill indicates the time it takes to fill a position from job posting to hire. It is an important metric to track to understand how efficient the recruitment process is.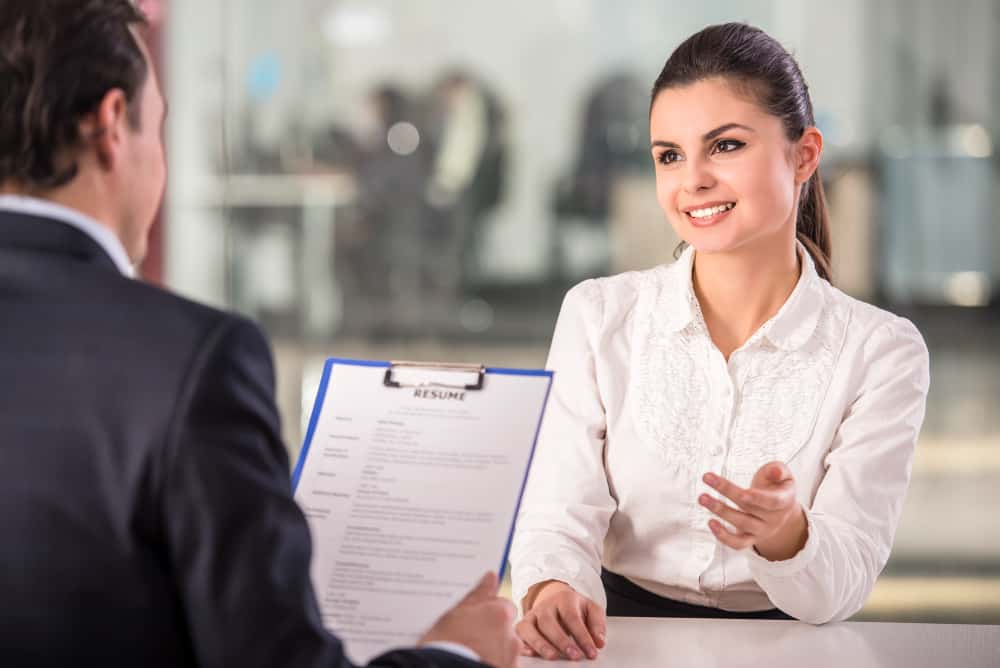 With data collected, recruiters can make necessary changes in the recruitment process which will help them to improve the quality of hire, reduce the cost per hire and optimize their staff to ensure the right candidates join the organization faster.
Candidate Experience
Recruiters should track candidate experience analytics because this data provides an important barometer for how your recruiting process is performing. Candidate experience analytics provide insights into candidate drop-off points, identify problem areas, and measure the impact that any changes you make have on the overall applicant experience. The data gathered can help you refine and optimize your recruitment process for future applicants, as well as more quickly identify and assess candidates that are more likely to succeed. By tracking candidate experience analytics, recruiters can make informed decisions that ultimately result in an improved applicant experience.
Recruitment Funnel Effectiveness
Recruiting analytics, such as Recruitment Funnel Effectiveness, can provide critical information to help inform recruiters about their recruiting process. It can provide insight about applicant source performance, pipeline progress, time-to-hire, and drop-off stages in the applicant funnel, allowing recruiters to optimize their strategy and more efficiently place the right candidate into the right job. This can help recruiters anticipate volume, identify bottlenecks, and assess their recruiting sources in order to better meet company goals. All of this information can help recruiters make data-driven decisions, and create a more efficient and effective recruitment process.
Application Completion Rate
Recruiting reports are invaluable to recruiters as they provide a single source of information which can be referred to when evaluating the efficiency and effectiveness of a recruitment process or strategy. Tracking reports like the application completion rate helps to measure the time taken for candidates to complete the recruitment process from initial application to successful placement.
This insight enables recruiters to make timely adjustments to their recruitment strategy and ensure that no candidate becomes stuck or frustrated in the process. Such reports also empower recruiters to identify areas for improvement and help them to ensure that the most suitable candidates are being sourced and hired.
Conclusion
Successful recruitment KPIs can be used to measure the effectiveness of a recruitment process. Such KPIs can help identify areas of improvement, measure progress, and ensure efficiency and accuracy of the recruitment process, as well as its overall success. Aside from the overall average time-to-fill and cost-per-hire measures, key recruitment KPIs that can be used to measure success in talent acquisition are: quality of hire, recruitment performance tracking, applicant satisfaction, candidate experience and cost per applicant sourced. Furthermore, employers should also focus on evaluating their employer brand reach and awareness, diversity and cultural fit, hiring manager satisfaction and sources of hire, to ultimately drive successful talent acquisition. These metrics can be used to evaluate overall recruitment efforts and programs so that adjustments can be made as required.
Hirebee helps you get the best candidates for your team with the help of an excellent range of features such as excellent job distribution and a very effective candidate screening process.
FAQs
What KPIs Should Track For Better Talent Acquisition?
Time to fill: how long it takes to hire a new employee.
Cost per hire: the total cost of hiring a new employee.
Quality of hire: the effectiveness of a new hire post-hiring.
Employee retention rate: the percent of employees staying with the organization.
Total recruiting sources: the sources of potential candidates.
What Is KPI For Recruiting?
A Key Performance Indicator (KPI) for recruiting is a metric used to track and measure the success of recruitment strategies. Examples of such include time-to-hire, cost-to-hire, quality of hire, satisfaction rate and referral rate. Having these KPIs in place allows recruiters to better identify areas for improvement to increase their efficiency and effectiveness.
What Is The Best Way To Measure The Effectiveness Of Talent Acquisition Efforts?
The best way to measure the effectiveness of talent acquisition efforts is to track key performance indicators (KPIs) such as time to hire, quality of hire, source of hire, and cost per hire. Regularly reviewing these metrics will provide insights into the effectiveness of a company's talent acquisition strategies.
What Are The Characteristics Of Good KPIs?
KPIs should be measurable, specific, achievable, relevant, timely, clear, concise, visible and organized. They should track progress and identify areas of improvement. They should be aligned with overall business goals and objectives, easily understood and monitored regularly for maximum impact.
How Do HR Analytics Help With Talent Acquistion?
HR Analytics helps talent acquisition by providing valuable data on retention rates, recruiting costs, and effectiveness of recruitment tactics and candidate sources. This helps organizations to more accurately identify gaps in their talent pool, target the right candidates, save money and increase the quality of new hires.