The paradigm shift towards remote work has redefined the landscape of job seeking, particularly for the millennial generation. This demographic, characterized by its digital fluency and desire for flexible employment, is increasingly turning to social media as a powerful tool for sourcing remote job opportunities.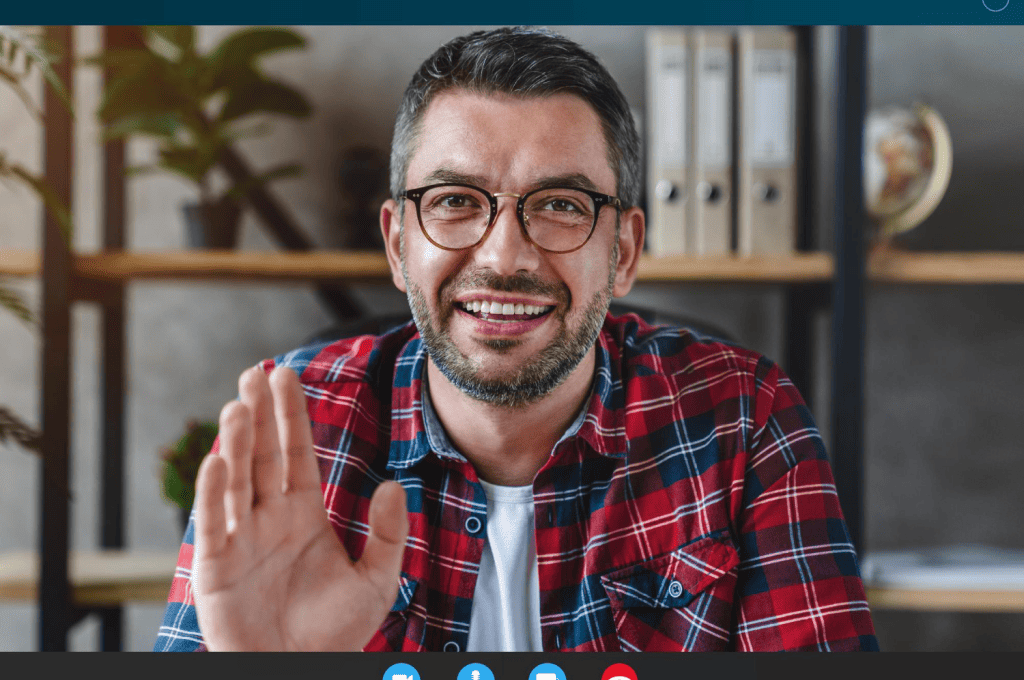 In this context, the optimization of social media sourcing becomes a critical avenue for millennial remote job seekers to navigate the evolving job market. This paper explores the multifaceted role of social media in the remote job search process, delving into its advantages, challenges, and strategic utilization.
By examining the symbiotic relationship between millennials' job seeking behavior and the dynamic realm of social media, this paper aims to equip job seekers with insights and strategies for effectively leveraging these platforms to secure remote employment opportunities that align with their aspirations and skill sets.
Hirebee makes sure that you are able to easily find the right talent for your specific team with recruitment automation services like candidate screening and job distribution.
Understanding Millennial Remote Job Seekers
Millennials, born between 1981 and 1996, form a significant portion of the remote job-seeking demographic. Their unique characteristics, including tech-savviness, adaptability, and a desire for work-life balance, influence their approach to job hunting. Motivated by the flexibility and autonomy that remote work offers, millennials actively pursue remote opportunities to align with their lifestyle preferences and career goals. However, they encounter challenges such as increased competition and the need for self-discipline in remote environments. Understanding these traits and aspirations is crucial for tailoring effective social media sourcing strategies that resonate with millennial remote job seekers, enabling them to navigate the evolving job landscape successfully.
The Role of Social Media in Job Search
The landscape of job searching has evolved significantly with the advent of social media, particularly for millennial remote job seekers. Social media platforms have transitioned from mere personal networking spaces to powerful tools for professional advancement. This section examines the pivotal role that social media plays in the remote job search process.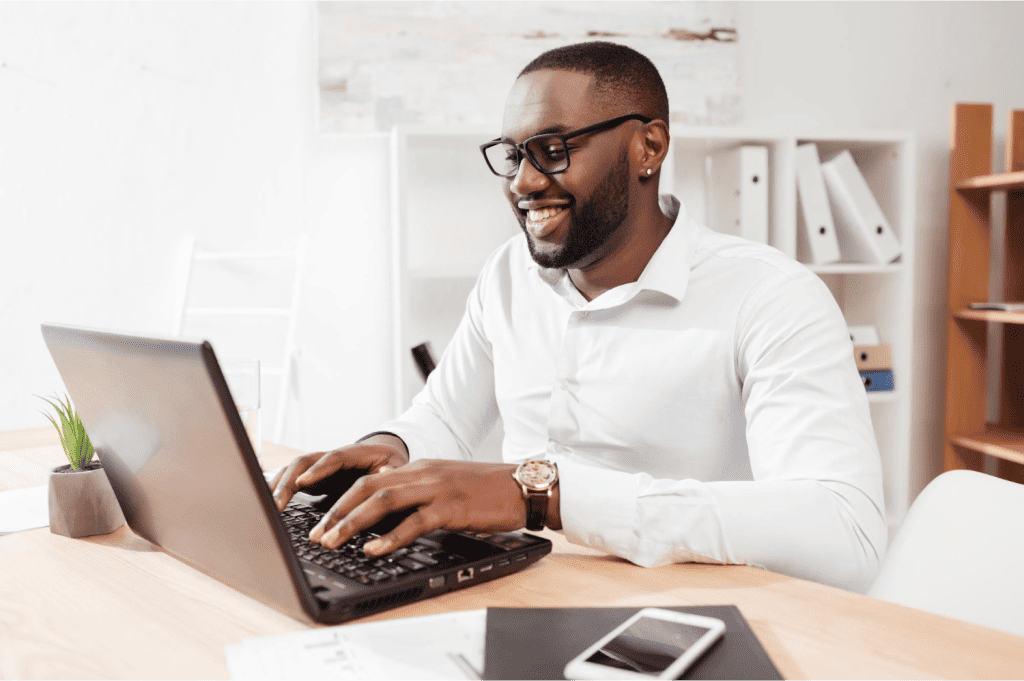 It highlights how these platforms have become dynamic hubs for job listings, industry insights, and networking opportunities. Millennial job seekers are increasingly utilizing social media to access a wide array of remote job openings and engage with potential employers. The advantages of this approach include real-time updates on job postings, direct interactions with hiring managers, and the ability to showcase remote work skills.
By exploring the evolution and advantages of social media in job seeking, this section underscores the importance of effectively leveraging these platforms to enhance the remote job search experience for millennials.
Optimizing Social Media Sourcing for Millennial Remote Job Seekers
In today's dynamic and interconnected world, social media has become a powerful tool for both job seekers and employers. For millennial remote job seekers, harnessing the potential of social media can significantly enhance their chances of finding rewarding remote work opportunities. In this section, we delve deeper into the strategies and tactics that can help millennials optimize their social media presence to source and secure remote job opportunities.
Building a Strong Online Presence
Crafting a Compelling Personal Brand:
Millennial job seekers should focus on establishing a unique and authentic personal brand that reflects their skills, values, and aspirations. This involves creating a consistent online identity across various platforms, including LinkedIn, Twitter, Instagram, and professional blogs. Through a well-defined personal brand, job seekers can attract employers seeking candidates who align with their company culture and values.
Developing a Professional Online Profile:
Remote job seekers should pay special attention to their online profiles, ensuring they accurately represent their qualifications and experiences. LinkedIn, in particular, should serve as a comprehensive professional portfolio. A well-structured LinkedIn profile should feature a polished headline, a compelling summary, detailed work history, skills endorsements, and recommendations from colleagues or supervisors.
Networking Strategies
Leveraging Professional Networking Platforms:
Platforms like LinkedIn provide ample opportunities for millennial job seekers to connect with professionals in their desired industry. Active networking involves sending personalized connection requests, engaging with others' content, and participating in relevant industry discussions. Engaging in meaningful conversations can foster connections that may lead to job referrals or introductions to remote work opportunities.
Participating in Relevant Online Communities and Groups:
Niche-focused online communities and groups, such as Facebook groups, Reddit threads, or industry-specific forums, provide avenues for remote job seekers to connect with like-minded individuals and potential employers. Actively engaging in discussions, sharing insights, and seeking advice can not only expand a job seeker's network but also increase their visibility within the remote work community.
Tailoring Content for Remote Job Opportunities
Showcasing Remote Work Skills and Experiences:
Millennial remote job seekers should curate their social media content to highlight their skills, experiences, and accomplishments related to remote work. Sharing stories of successful remote projects, remote collaboration techniques, and time management strategies can demonstrate their suitability for remote roles.
Sharing Remote Work Success Stories:
Creating engaging content that showcases personal success stories in remote work can help establish credibility and inspire others. Sharing insights about overcoming challenges, achieving work-life balance, and maintaining productivity while working remotely can resonate with potential employers and other remote job seekers.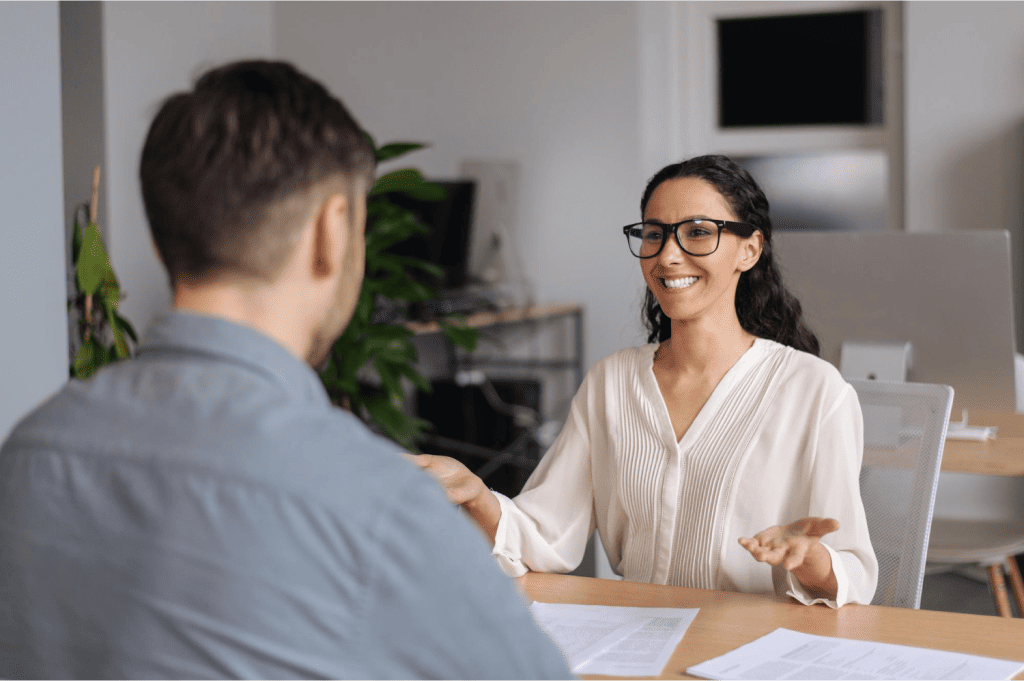 Engaging with Employers and Recruiters
Direct Communication and Interaction:
Millennial remote job seekers can initiate direct communication with potential employers and recruiters through platforms like LinkedIn. Engaging with company content, commenting on job postings, and sending personalized messages expressing interest can demonstrate genuine enthusiasm and stand out in a competitive job market.
Responding to Job Postings and Inquiries:
Promptly responding to job postings and inquiries is essential. A timely and professional response showcases a job seeker's commitment and eagerness to explore remote job opportunities. Tailoring each response to demonstrate a clear understanding of the role's requirements and expressing alignment with the company's values can make a positive impression.
Utilizing Social Media Analytics and Tools
Monitoring Job Market Trends:
Staying informed about remote work trends, industry developments, and job market shifts is crucial. Social media platforms offer features that allow users to follow relevant hashtags, accounts, and industry influencers to stay updated on the latest remote job opportunities.
Using Job Search Management Applications:
Various apps and tools are designed to streamline the job search process by aggregating remote job postings from multiple sources. These applications can help millennial job seekers efficiently track and manage their remote job applications, interviews, and networking activities.
By carefully implementing these strategies, millennial remote job seekers can transform their social media presence into a valuable asset in their job search journey. Through building a strong personal brand, leveraging networking opportunities, tailoring content, engaging with employers, and utilizing analytics and tools, they can enhance their visibility, credibility, and chances of securing remote job opportunities that align with their career aspirations.
Case Studies and Success Stories
In the realm of millennial remote job seekers, success stories abound for those who have effectively harnessed the power of social media sourcing. By delving into the experiences of these individuals, we gain valuable insights into the strategies that have propelled them to remote work opportunities. These case studies serve as real-world examples, illustrating the tangible benefits of optimizing social media for job hunting.
Profiles of Millennial Remote Job Seekers
Emily: The Personal Branding Trailblazer
Emily, a millennial professional with a background in digital marketing, transformed her online presence into a powerful personal brand. Through consistent content creation on platforms like LinkedIn and Twitter, she showcased her expertise, sharing insightful articles and engaging in meaningful conversations with industry peers. Her authentic approach and thought leadership attracted the attention of remote-friendly companies seeking her specific skill set.
Alex: Navigating Online Communities
Alex, a tech-savvy millennial in search of remote programming roles, recognized the potential of online communities. By actively participating in forums, GitHub repositories, and specialized Slack channels, Alex built relationships with fellow developers and kept abreast of emerging trends. His contributions led to collaborations, project opportunities, and, eventually, remote job offers from companies that aligned with his values.
Breakdown of Strategies and Outcomes
Emily's Approach: Leveraging Thought Leadership
Emily's success was fueled by her dedication to thought leadership. Regularly sharing insights, case studies, and strategies in her niche, she positioned herself as a go-to resource. As her following grew, she received direct inquiries from companies seeking her skills, ultimately securing a remote role that allowed her to continue her influential work.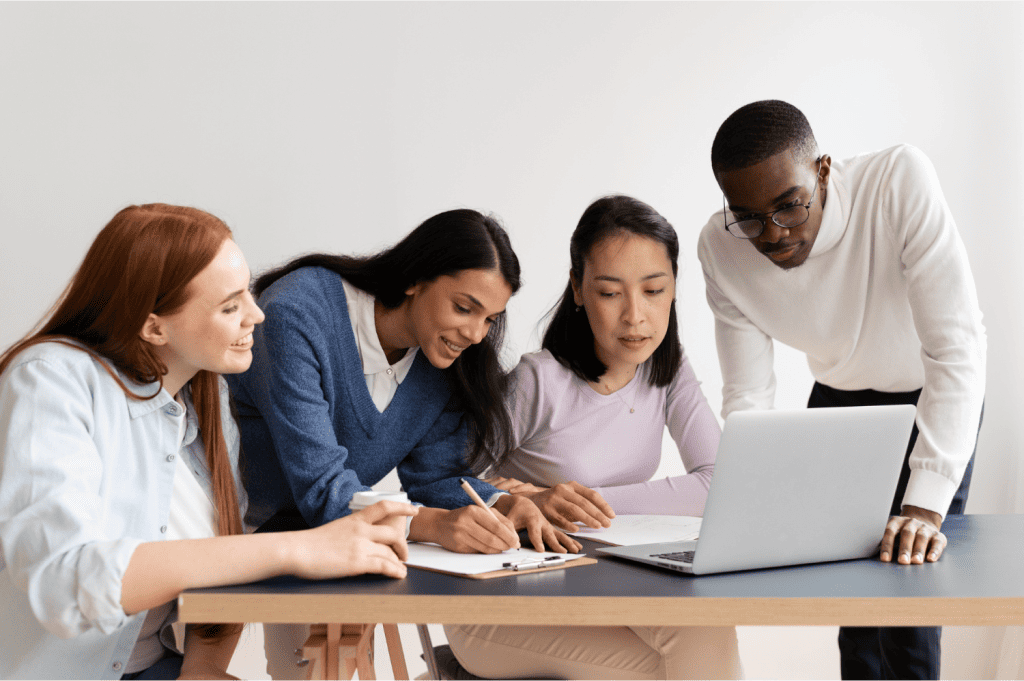 Alex's Approach: Building Relationships
Alex's journey centered on fostering genuine connections within his field. By contributing valuable code snippets, offering advice, and collaborating on open-source projects, he garnered respect and trust from fellow programmers. This network of like-minded professionals eventually led him to a remote job opportunity that was shared directly within his community.
Key Takeaways from Case Studies
Personal Branding Matters
Both Emily and Alex emphasized the importance of curating a personal brand that reflects skills, values, and passions. Establishing credibility through consistent, relevant content helps attract remote employers seeking individuals who stand out.
Engagement and Authenticity Pay Off
Active participation in online communities demonstrates commitment and expertise. Genuine interactions with peers can lead to opportunities that might not be advertised through traditional job boards.
Networking: Quality Over Quantity
Building meaningful relationships within a targeted community often yields better results than a broad, superficial network. A smaller, engaged network can provide invaluable support and referrals.
Adaptation and Flexibility
Emily and Alex both adjusted their strategies based on feedback and changing trends. Flexibility in adapting to new platforms and evolving social media dynamics is key to staying relevant.
These case studies highlight the tangible impact of optimizing social media sourcing for millennial remote job seekers. By emulating their approaches and learning from their experiences, others can effectively navigate the digital landscape to secure fulfilling remote work opportunities that align with their skills and aspirations.
Conclusion
In a rapidly evolving job landscape, optimizing social media sourcing emerges as a vital tool for millennial remote job seekers. Crafting a compelling online presence, strategic networking, tailored content, and engagement with employers empower individuals to navigate the virtual job market successfully. By embracing these strategies, millennials can harness the potential of social media to unlock a myriad of remote work opportunities. As the digital realm continues to shape the future of work, the ability to effectively leverage social media stands as a potent skill for securing meaningful and fulfilling remote careers.
Hirebee can help you find the right talent through very effective recruitment marketing as well as good analytics, allowing you to reduce hiring costs.
FAQs
Why is social media sourcing important for millennial remote job seekers?
Social media platforms provide a unique opportunity for millennial job seekers to showcase their skills, connect with potential employers, and discover remote job opportunities that might not be advertised elsewhere.
What are the main challenges faced by millennial remote job seekers in utilizing social media for job hunting?
Millennial job seekers may encounter challenges such as information overload, competition, maintaining a professional online image, and distinguishing legitimate opportunities from scams.
How can millennial job seekers effectively build a strong online presence for remote job opportunities?
Millennial job seekers can build a strong online presence by curating a compelling personal brand, optimizing their social media profiles, and consistently sharing relevant content that highlights their skills and expertise.
Which social media platforms are most effective for remote job seekers?
Platforms like LinkedIn, Twitter, and even niche-specific forums and communities related to their field can be effective for remote job seekers. The choice of platform should align with the industry and type of remote work they are seeking.
What strategies can millennial job seekers use to tailor their social media content for remote job opportunities?
Millennial job seekers can showcase their remote work skills and experiences through engaging posts, sharing success stories, and participating in discussions related to remote work trends.