In today's dynamic recruitment landscape, harnessing the power of social media has become an essential strategy for sourcing top-tier candidates. The evolution of digital platforms, from the professional networking prowess of LinkedIn to the captivating world of TikTok, has redefined how organizations connect with potential talent.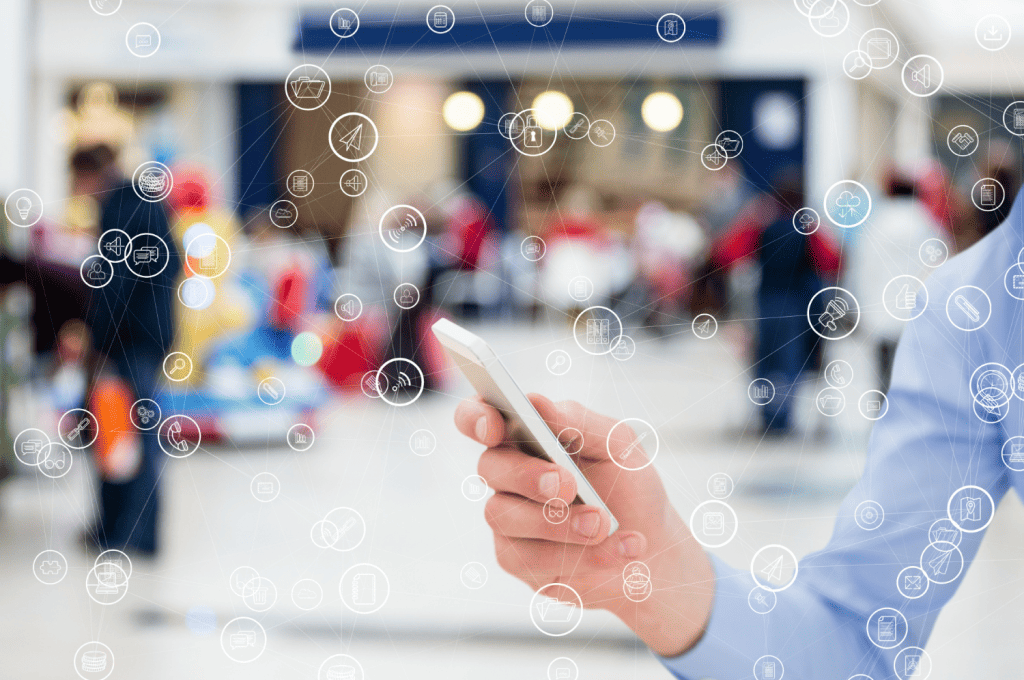 This paper delves into the art of maximizing social media for candidate sourcing, focusing on the dual forces of LinkedIn and TikTok. As digital footprints intertwine with professional ambitions, LinkedIn's tailored approach to networking and targeted search proves indispensable. Meanwhile, TikTok's creative brevity attracts a diverse demographic, presenting an innovative frontier for employer branding and engagement.
By exploring best practices, analytics utilization, ethical considerations, and compelling case studies, this paper equips recruitment professionals with the insights needed to navigate and excel in the ever-evolving realm of social media-driven candidate sourcing.
Hirebee makes sure that you are able to easily find the right talent for your specific team with recruitment automation services like candidate screening and job distribution.
Leveraging LinkedIn for Candidate Sourcing
LinkedIn stands as a cornerstone in the realm of professional networking, offering a multifaceted platform for effective candidate sourcing. One of its primary strengths lies in its ability to facilitate personalized interactions and connections. Optimizing profiles and cultivating a strong personal brand are essential for attracting potential candidates. By fostering meaningful connections, recruiters can tap into a vast pool of talent spanning diverse industries and backgrounds.
LinkedIn's advanced search features provide a powerful tool for targeted sourcing. Recruiters can fine-tune searches based on location, industry, skills, and more, ensuring that their outreach is tailored to their specific needs. This approach is especially effective for identifying passive candidates who may not be actively job-seeking but possess the desired qualifications.
To showcase company culture and opportunities, organizations can craft compelling company pages that offer an authentic glimpse into their workplace environment. Sharing employee stories, testimonials, and achievements humanizes the recruitment process, making it more appealing to potential candidates.
Engagement and outreach on LinkedIn require a delicate balance between professionalism and authenticity. Crafting personalized messages demonstrates a genuine interest in potential candidates and can foster meaningful connections. Engaging in relevant groups and discussions establishes a presence within the professional community, further enhancing the recruitment efforts.
In this section, we will delve into the intricate strategies of LinkedIn candidate sourcing, exploring the nuances of profile optimization, targeted search methods, and effective engagement practices. By harnessing the full potential of LinkedIn, organizations can unlock a wealth of opportunities for identifying and engaging with top-tier talent.
Harnessing TikTok for Innovative Candidate Sourcing
The emergence of TikTok as a dynamic social media platform presents a unique and compelling avenue for innovative candidate sourcing in the modern recruitment landscape. With its short-form video format and rapidly growing user base, TikTok offers recruiters the opportunity to connect with younger and more diverse demographics in ways that traditional platforms might struggle to achieve.
TikTok's engaging and visually-oriented nature makes it an ideal platform for showcasing a company's employer branding and culture. Through carefully crafted and authentic videos, organizations can provide a glimpse into their workplace environment, employee experiences, and notable achievements. By harnessing the power of storytelling and creativity, employers can establish an emotional connection with potential candidates, fostering interest and engagement.
One particularly effective strategy on TikTok involves leveraging challenges and trends to identify potential candidates. Companies can design and launch recruitment-related challenges that encourage users to showcase their skills, creativity, or passion for a particular field. These challenges not only allow recruiters to assess candidates' capabilities but also enable them to tap into a vast pool of talent that actively participates in such trends.
Furthermore, TikTok's live video feature provides an avenue for real-time engagement with potential candidates. HR representatives can host live Q&A sessions, offering insights into the company culture, job opportunities, and the recruitment process. These interactions facilitate direct communication and enable candidates to have their questions answered promptly, enhancing transparency and building trust.
However, it's essential to strike a balance between professional content and the platform's entertaining nature. Companies should maintain a respectful and engaging tone while avoiding overly formal or corporate messaging. Additionally, ensuring inclusivity and diversity in content is crucial to resonate with TikTok's wide-ranging audience.
In essence, TikTok presents an exciting realm of possibilities for candidate sourcing through its innovative format, creative potential, and access to an expanding user base. By embracing TikTok's unique features and tailoring content to its audience, organizations can establish a strong employer brand, tap into fresh talent pools, and shape the future of recruitment strategies.
Maximizing Social Media Analytics for Effective Sourcing
In the rapidly evolving landscape of candidate sourcing, harnessing the power of social media analytics has emerged as a crucial component for achieving optimal recruitment outcomes. Data-driven decision-making not only enhances the efficiency of sourcing efforts but also empowers organizations to tailor their strategies for maximum impact. This section delves into the pivotal role of analytics in candidate sourcing, exploring both LinkedIn and TikTok as platforms for insights.
LinkedIn Analytics:
LinkedIn's robust analytics toolkit provides recruiters with invaluable insights into their sourcing initiatives. Metrics such as profile views, engagement rates, and reach offer a comprehensive view of candidate interactions. Monitoring connection requests and message response rates aids in evaluating the effectiveness of outreach efforts. Furthermore, tracking the impact of shared content, such as job postings or company updates, enables recruiters to refine their content strategy. By deciphering trends in profile interactions and content engagement, recruiters can iteratively optimize their LinkedIn approach, enhancing the likelihood of successful candidate connections.
TikTok Insights:
The dynamic nature of TikTok introduces unique analytics opportunities for innovative candidate sourcing. Metrics like views, likes, shares, and comments provide immediate feedback on the performance of recruitment videos. In-depth insights into audience demographics allow recruiters to gauge the reach of their content among specific target groups. These insights become especially valuable when evaluating the effectiveness of recruitment challenges and trend-based engagement strategies. By analyzing these metrics, organizations can refine their TikTok content creation, ensuring alignment with audience preferences and increasing the likelihood of attracting potential candidates.
In conclusion, the integration of social media analytics into candidate sourcing strategies elevates the recruitment process to new levels of precision and effectiveness. LinkedIn and TikTok, with their distinct analytical tools, offer recruiters the means to gauge candidate interactions and content engagement comprehensively. By harnessing these insights, organizations can make informed decisions, optimize their approach, and ultimately maximize their success in sourcing top-tier talent. The next section will address the ethical considerations and challenges inherent in leveraging social media for candidate sourcing.
Overcoming Challenges and Ensuring Ethical Practices
In the dynamic landscape of social media candidate sourcing, the quest for top talent is accompanied by an array of challenges that demand astute navigation and adherence to ethical guidelines. This section delves into pivotal considerations for recruiters and organizations seeking to harness the power of platforms like LinkedIn and TikTok while maintaining a principled approach.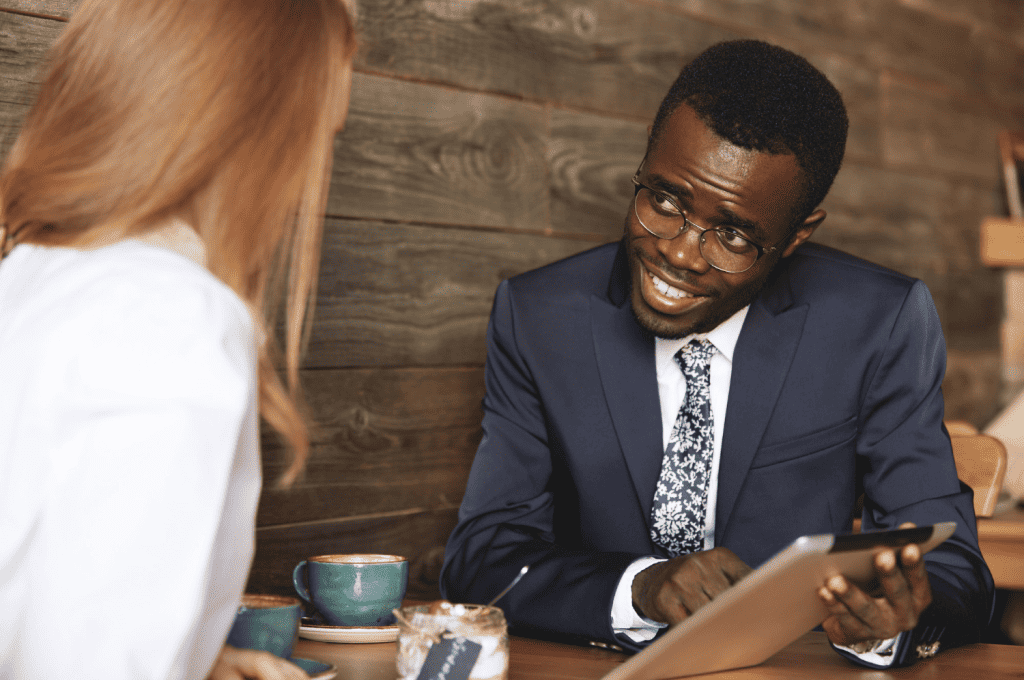 Addressing Privacy Concerns and Data Protection
As social media platforms become indispensable tools in the recruitment arsenal, safeguarding candidate privacy and complying with data protection regulations is paramount. Recruiters must strike a delicate balance between gathering relevant information and respecting candidates' rights. Transparency in data usage and obtaining informed consent are essential practices.
Balancing Personal and Professional Content on TikTok
While TikTok offers a vibrant avenue for showcasing company culture and engaging potential candidates, recruiters must tread cautiously to prevent the blurring of personal and professional boundaries. Crafting content that encapsulates an organization's ethos without infringing on individual privacy is a nuanced endeavor.
Navigating Potential Biases and Ensuring Diverse Sourcing
The allure of social media lies in its ability to reach a wide audience, yet unconscious biases can inadvertently seep into candidate sourcing efforts. Vigilance is required to ensure that sourcing practices remain inclusive and free from discriminatory undertones, fostering an environment where talent from all backgrounds feels welcome.
Strategies for Managing Negative Feedback
While social media can amplify positive narratives, it also exposes organizations to negative feedback. Swift and empathetic responses are crucial in addressing concerns and cultivating a positive online reputation. Transforming criticism into opportunities for improvement reflects an organization's commitment to growth.
In embracing these challenges, recruiters can uphold ethical standards while maximizing the potential of social media for candidate sourcing. By embracing transparency, promoting diversity, and cultivating an empathetic online presence, organizations can position themselves as leaders in ethical and effective recruitment practices. Through the delicate interplay of innovative strategies and ethical considerations, the realm of social media candidate sourcing can truly flourish.
Case Studies: Successful Candidate Sourcing Campaigns
In this section, we delve into real-world case studies that exemplify the effective utilization of social media platforms, namely LinkedIn and TikTok, for successful candidate sourcing. These case studies provide concrete insights into the strategies and practices employed by forward-thinking organizations to attract and engage top talent.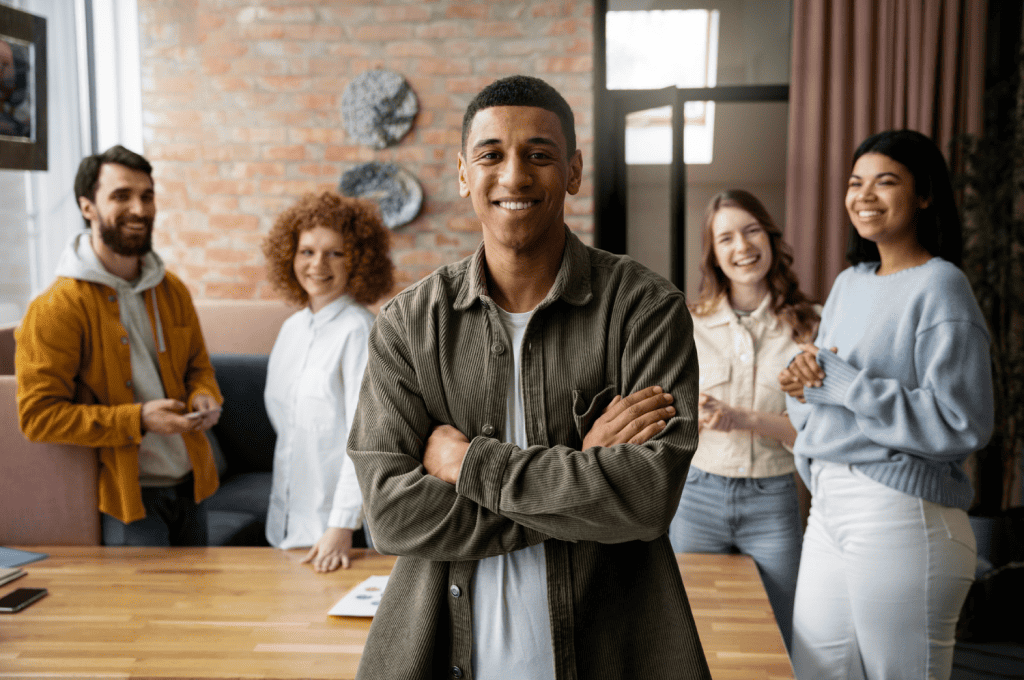 LinkedIn Case Study: How Company X Leveraged Professional Networking
Company X, a leading tech firm, recognized the power of LinkedIn as a premier platform for professional connections. By strategically optimizing employee profiles and fostering a strong employer brand presence, the company achieved remarkable results. A series of thought-provoking articles shared by its employees gained substantial traction, leading to a notable increase in profile views and connection requests. The company's dedicated HR team personalized engagement by sending tailored messages to potential candidates, resulting in a considerable uptick in positive responses. This case study underscores the importance of personalized outreach and the potential for building lasting relationships within a professional network.
TikTok Case Study: Innovating Candidate Sourcing at Company Y
Company Y, a dynamic retail brand, embraced the unconventional and youthful appeal of TikTok to attract a fresh pool of talent. By leveraging the platform's short-form videos, Company Y showcased its vibrant workplace culture through employee-generated content. A captivating video series highlighting day-to-day routines and celebrating employee achievements went viral, drawing a surge of applications from a diverse audience. The company's clever use of recruitment challenges, tied to trending TikTok trends, further propelled its reach and engagement. This case study highlights the ability of TikTok to tap into a younger demographic and inject creativity into the recruitment process.
Lessons Learned and Key Takeaways
These case studies collectively underscore several key takeaways. First, personalized engagement and authentic storytelling are pivotal in capturing candidates' attention and interest. Second, a strategic approach to content creation, whether on LinkedIn or TikTok, can yield remarkable engagement and visibility. Lastly, these case studies emphasize the significance of staying attuned to the dynamics of each platform and understanding the preferences of the target audience.
In examining these case studies, organizations are encouraged to adapt and experiment with social media strategies that align with their unique brand identity and recruitment goals. By learning from these successes, organizations can optimize their social media presence to source and secure top-tier candidates, ensuring a competitive edge in the ever-evolving landscape of candidate sourcing.
Conclusion
In a rapidly evolving digital landscape, the role of social media in candidate sourcing has become paramount. From the professional networking prowess of LinkedIn to the creative dynamism of TikTok, this paper unveiled innovative avenues for recruitment. Harnessing data-driven insights and embracing ethical considerations, organizations can effectively engage a diverse talent pool. Real-world case studies underscored the tangible success achievable through strategic social media campaigns. As the recruitment landscape continues to transform, the imperative to adapt, integrate AI advancements, and explore emerging platforms remains. Maximizing social media's potential is no longer a choice, but a necessity for forward-looking organizations seeking to thrive in the talent acquisition arena.
Hirebee can help you find the right talent through very effective recruitment marketing as well as good analytics, allowing you to reduce hiring costs.
FAQs
Why should I consider using social media for candidate sourcing?
Social media platforms offer a vast pool of potential candidates, enabling you to tap into diverse talent and expand your reach beyond traditional methods. Utilizing platforms like LinkedIn and TikTok allows you to showcase your company culture, engage with passive candidates, and leverage data-driven insights to make informed sourcing decisions.
How can I effectively use LinkedIn for candidate sourcing?
LinkedIn is a professional networking hub. You can optimize your profile and company page, utilize advanced search filters to target specific candidates, and engage in meaningful conversations within relevant groups. Sharing engaging content and testimonials can help you stand out, while personalized outreach messages can foster genuine connections.
What benefits does TikTok offer for candidate sourcing?
TikTok's short-form video format appeals to a younger and diverse audience. You can create engaging employer branding videos, participate in challenges to attract attention, and offer a unique behind-the-scenes look at your company culture. TikTok allows for creative and authentic content that resonates with potential candidates.
How do I measure the effectiveness of my social media sourcing efforts?
Both LinkedIn and TikTok provide analytics tools to track key metrics. On LinkedIn, you can monitor profile views, connection requests, and engagement with shared content. TikTok offers insights into video performance, including views, likes, shares, and audience demographics. These metrics help you refine your strategy and focus on what works.
Are there any ethical considerations when using social media for sourcing?
Yes, ethical practices are crucial. Respect candidates' privacy and data protection rights. Be mindful of potential biases in your sourcing efforts and strive for diversity and inclusion. Maintain a balance between personal and professional content, especially on platforms like TikTok, to ensure a positive online presence.