Diversity, equity and inclusion (DEI) is becoming a staunch topic of discussion within the business world. With its increasing impact on the business environment, employers are looking for ways to reduce bias and promote diversity and equity in their organization. As a result, businesses are now laser-focused on identifying the bottlenecks in their recruitment funnel which prevent them from maximizing DEI. We have identified candidate screening bias as the single most obstructive bottleneck, and have compiled the most useful hiring hacks to reduce candidate screening bias. So if you're wondering how to reduce candidate screening bias, but don't know how to get started, these 5 hiring hacks are for you.
Candidate screening and bias
The tricky thing about candidate screening is that it requires you to make assumptions about people based off of their resumes. That is why it is often easy for recruiters to add some criteria into the mix — which could easily pass by as fair and understandable at first glance, but may favor certain groups of people at a second glance, not giving everyone a fair fighting chance in the end. So how can we be picky, presumptuous and discriminate differences in resumes without being biased? These are 5 hiring hacks for you to reduce candidate screening bias and refine your recruitment funnel with DEI.
1. Letting the AI take over with automated candidate screening
So, you're looking to only make use of the job-relevant information in the resume, and ignore other available information? This sounds like an extremely difficult task, which could also take up too much precious time. Luckily, there are resume matching algorithms out there that can read these resumes for you at 100 times the speed. Furthermore, these algorithms also only make use of the job-relevant information, advancing the resumes which match your job description the best through to the next hiring stage.
To make best use of this, it is essential to have a concisely written job description, clearly defining the skills, work experience and job responsibilities written out. While you cannot trust the AI to immediately highlight the best candidate for you, this technology is immense for initial screening, and can replace the surface-level and often biased resume screening.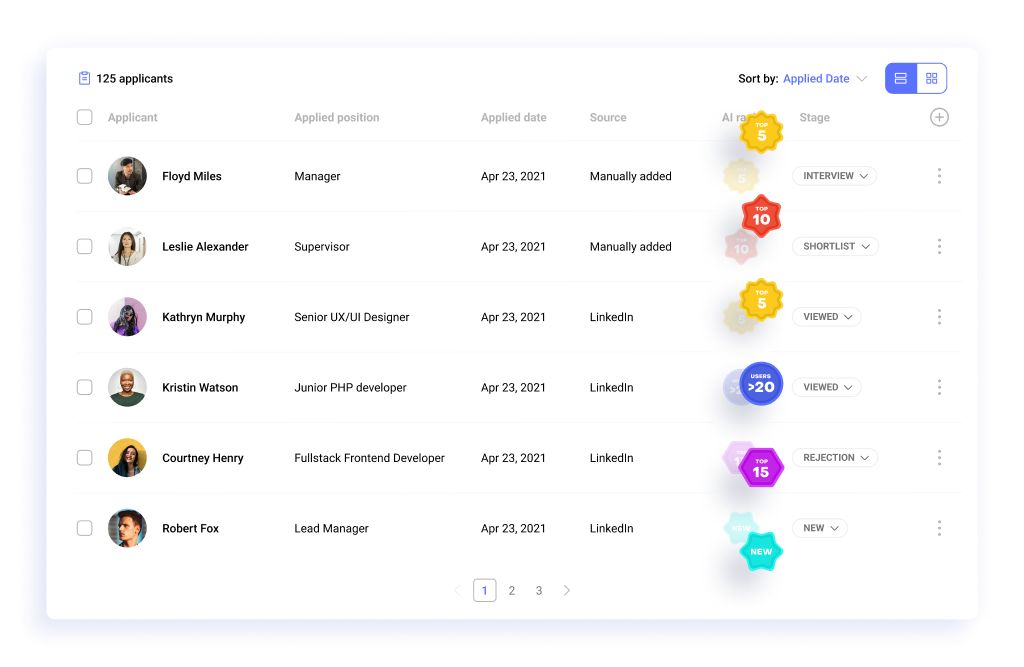 2. Increase transparency with team collaboration
Surely, humans aren't incapable of reducing candidate screening bias without delegating the work. Of course we aren't, and one of the money things we can do to reduce hiring bias when screening candidates is to make it a collaborative process. When collaborating on your hires, you'll find that your hiring decisions will be driven more by reason than intuition or arbitrary parameters. A collaborative hiring process increases transparency within hiring teams, with teams documenting and archiving the basis of their candidate selection process.
Not only will a collaborative candidate screening boost diversity, but it will also boost your quality of hires. Increased transparency and documentation of key hiring decisions will cement the integrity of your recruitment funnel, ensuring work is conducted through pure reason, and with consistent and relevant parameters.
3. Getting the most out of interviews with interview scorecards
Consistent and relevant parameters should also be maintained throughout the interviewing process. That is why it is important to properly prepare for your interviews. Clear goals and parameters should be set out for each of your interview stages, to ensure that they are conducted with purpose. You never want to go into an interview "freestyling" it and then basing your candidate elimination decision on your overall thoughts of the interview. Interviews need to have a much more coherent structure, whereby you are guiding your candidate through a set of questions which seeks to reveal additional job-relevant information. With this newfound information, you can now extensively assess your candidates for all the criteria and parameters you have set out.
A big portion of enhancing your interviews comes from documentation. With video interviewing, you can even record your interviews for a chance to review them again, making sure that you have accurately interpreted the candidate's performance of the interview. However, video interview or not, one piece of advice all hiring managers can benefit from is to keep notes throughout and after the interview, to document your assessment of the candidate according to your criteria. The best method of documentation is through keeping interview scorecards. The necessity to fill out interview scorecards by all criteria will not only make you think hard when it comes to assessing the candidates, but will also make you think hard when it comes to asking the right questions and actually setting out the right criteria.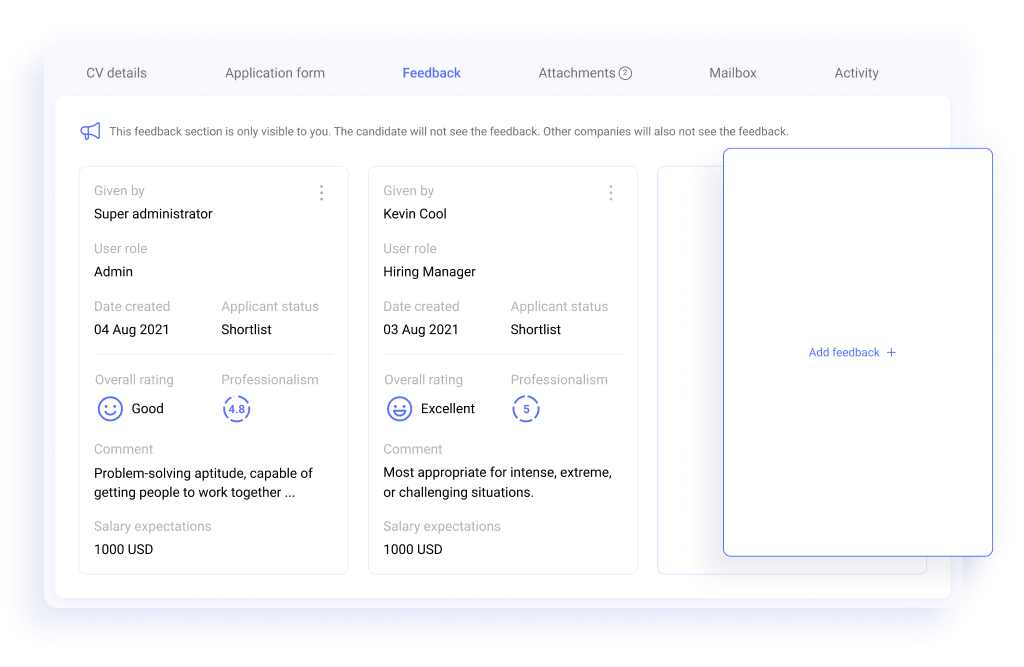 Implement interview scorecards to boost diversity >> Advanced candidate scorecards – Hirebee

4. Standardizing recruitment
So far, all of our hiring hacks have been the implementation of certain hiring strategies, however this one is different. This hiring hack implies that the hiring strategies and recruitment funnel that you do employ are standardized across the board. This means that all of the applicants for the same job opening should pass through the same hiring stages, and that the evaluation and screening methods used for all the applicants remain the same.
With standardization, you will be boosting your diversity by actively attempting to give all your applicants an equal fighting chance. It is important that you not only implement all the best practices, but that they become an integral part of your recruitment funnel, becoming the cornerstones of your recruitment strategy.

Read more about why you should be standardizing your recruitment process >> Why standardization is key for a structured hiring process – Hirebee

5. Reporting and Analytics
The safest bet for employers when it comes to reducing candidate screening bias is to be data-driven. Being data-driven can give you full insights into the efficiency of all your recruitment process, including your candidate screening. Tracking and measuring the efficiency of changes into your candidate screening will lead you to a path of constant optimization, where you will be sure to develop the most efficient recruitment funnel for you.
The best way to acquire accurate reports and analytics on your recruitment funnel is to centralize all of your recruitment processes into one recruiting platform. From then on, your recruitment platform should provide the most relevant and in-depth insights you will need to make the necessary changes.

Centralize all of your recruitment processes with Hirebee to gain essential insights >> Reporting and Analytics – Hirebee

Conclusion
In conclusion, our five listed hiring hacks are fantastic for those who want to reduce candidate screening bias, but don't know how to get started. A mix of some of the best hiring practices, some key considerations and software implementations, is what any hiring team needs to stay ahead of the curve and avoid a DEI disaster. Learn how our software can help integrate all of these hiring hacks into your recruitment funnel.