The process of hiring new employees is crucial for the success of any organization. A well-structured and efficient hiring workflow not only saves time and resources but also helps in attracting and selecting the best candidates. Optimizing the hiring process is essential for organizations to stay competitive in today's dynamic job market and to build a talented and diverse workforce.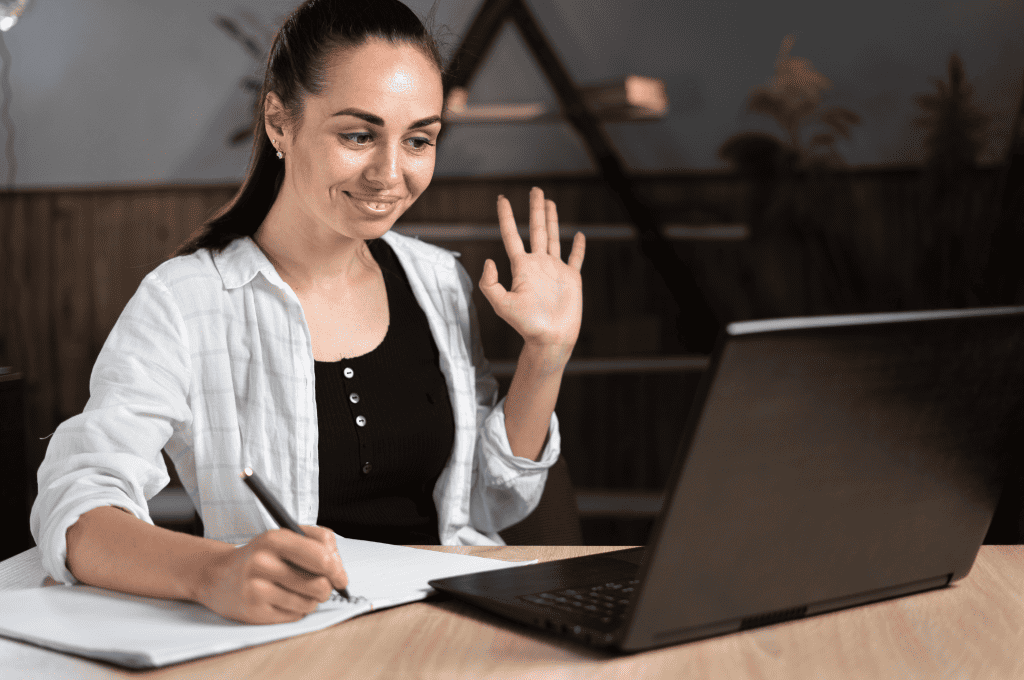 Optimizing hiring workflows brings several benefits to an organization. Firstly, it reduces the time-to-hire, allowing companies to fill vacancies quickly and minimize productivity gaps. Secondly, it enhances the quality of hires by implementing robust screening methods and standardized evaluation criteria. This ensures that candidates with the right skills and cultural fit are selected.
Thirdly, it improves the candidate experience, leading to positive employer branding and attracting top talent. Lastly, it streamlines internal coordination and collaboration, making the hiring process more transparent and efficient for all stakeholders involved. Let's begin by assessing your current hiring workflows and identifying areas for improvement.
Getting a reliable partner like Hirebee by your side can help you to get automated hiring workflows to streamline the overall processes.
Assessing Current Hiring Workflows
Evaluating the current state of hiring processes
Before embarking on the journey of optimizing your hiring workflows, it is crucial to have a clear understanding of your current processes. Evaluate each step of the hiring process, from job requisition to onboarding, and identify any bottlenecks, inefficiencies, or areas that need improvement. Consider factors such as the time taken to fill positions, candidate drop-off rates, and feedback from hiring managers and candidates.
Identifying pain points and areas for improvement
Engage with key stakeholders, including hiring managers, recruiters, interviewers, and candidates, to gather their feedback on the current hiring workflows. Identify pain points and challenges they have encountered during the process. Common pain points may include lengthy approval processes, lack of communication with candidates, or subjective evaluation criteria. Understanding these pain points will help you target specific areas for improvement.
Gathering feedback from stakeholders
Conduct surveys, interviews, or focus groups to gather insights from stakeholders involved in the hiring process. Ask open-ended questions to understand their perspectives on what works well and what needs improvement. Additionally, seek feedback from candidates who have gone through your hiring process to gain insights into their experiences and areas where you can enhance the candidate journey.
By assessing your current hiring workflows and gathering feedback from stakeholders, you will have a solid foundation for identifying areas of improvement and creating a roadmap for optimizing your hiring processes. In the next section, we will explore how to define job roles and requirements effectively.
Defining Job Roles and Requirements
Collaborating with hiring managers to create accurate job descriptions
Effective collaboration with hiring managers is crucial in defining job roles and requirements. Work closely with hiring managers to clearly understand the specific skills, qualifications, and experience needed for each position. Collaborate on crafting accurate and comprehensive job descriptions that reflect the expectations and responsibilities of the role. Ensure alignment between the hiring manager's vision and the organization's goals.
Setting clear expectations for skills, qualifications, and experience
Clearly define the desired skills, qualifications, and experience for each job role. This includes both hard skills (technical expertise) and soft skills (communication, leadership, etc.). Establish minimum requirements as well as desirable qualifications to effectively screen candidates. By setting clear expectations, you ensure that candidates are aware of the requirements and can self-assess their fit for the position.
Aligning job requirements with company goals and culture
Consider the broader context of your organization's goals and culture when defining job requirements. Ensure that the skills and attributes sought align with the company's mission, values, and long-term objectives. This alignment helps attract candidates who not only possess the necessary skills but also align with the organization's values and can contribute to its overall success.
By collaborating with hiring managers, setting clear expectations, and aligning job requirements with company goals, you establish a solid foundation for attracting and selecting candidates who are the best fit for your organization. In the next section, we will discuss strategies for sourcing and attracting candidates effectively.
Sourcing and Attracting Candidates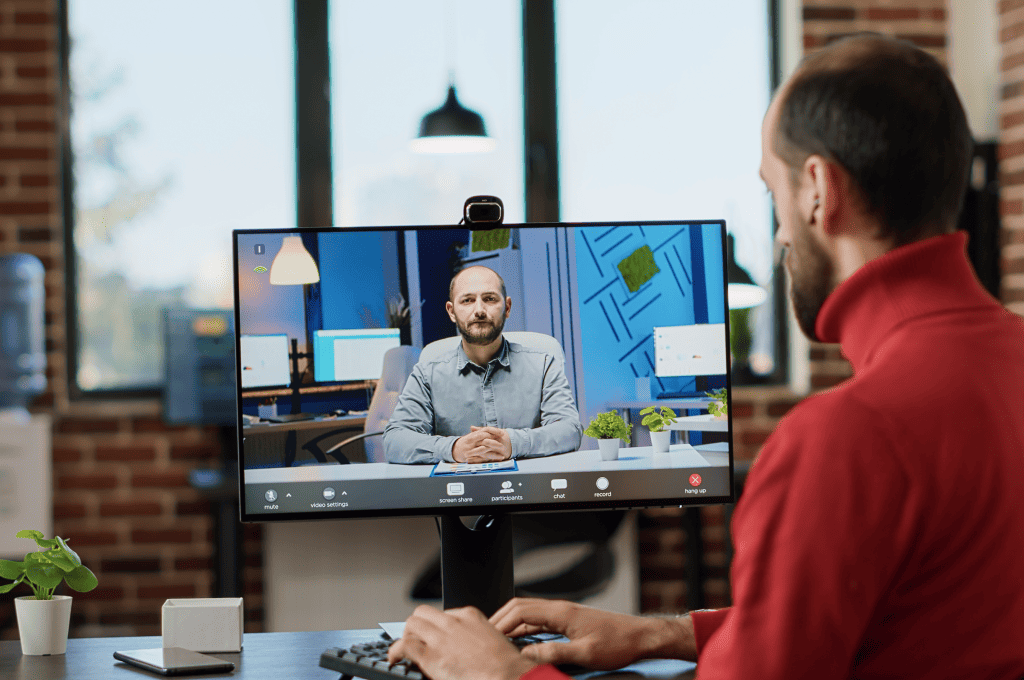 Utilizing multiple channels for candidate sourcing
Cast a wide net by leveraging various channels to source candidates. These channels may include online job boards, social media platforms, professional networking sites, employee referrals, industry events, and partnerships with educational institutions. Diversifying your sourcing channels increases the likelihood of reaching a broader pool of qualified candidates.
Developing a strong employer brand and value proposition
Build a compelling employer brand that communicates your organization's values, culture, and unique selling points. Showcase the benefits of working for your company, such as career growth opportunities, work-life balance, company mission, and employee testimonials. A strong employer brand attracts top talent and differentiates your organization from competitors.
Leveraging technology and tools for efficient candidate screening
Embrace technology to streamline candidate screening. Applicant Tracking Systems (ATS) can help automate resume parsing, application tracking, and candidate communication. Utilize AI-powered tools for skills assessment, pre-employment tests, and video interviewing to efficiently evaluate candidates. These technologies save time, reduce bias, and improve the accuracy of candidate evaluations.
Creating compelling job postings and advertisements
Craft compelling job postings and advertisements that attract the attention of potential candidates. Use persuasive language, highlight key responsibilities and benefits, and clearly communicate the required qualifications. Make the job postings easily accessible, mobile-friendly, and shareable across various platforms. A well-written job posting increases the likelihood of attracting qualified candidates.
By utilizing multiple sourcing channels, developing a strong employer brand, leveraging technology for screening, and creating compelling job postings, you enhance your ability to attract a diverse pool of qualified candidates. In the next section, we will focus on streamlining the screening and selection process.
Streamlining the Screening and Selection Process
Implementing automated resume screening tools
Save time and improve efficiency by implementing automated resume screening tools. These tools use AI algorithms to scan and carry out statistical analysis of hiring workflow performance data, identifying relevant skills, qualifications, and experience. By setting specific criteria, you can quickly get through candidate shortlisting who meet the minimum requirements, allowing recruiters to focus their attention on the most qualified applicants.
Conducting initial phone screens to assess candidate fit
Conduct brief phone screenings with selected candidates to assess their suitability for the role. Use this opportunity to ask targeted questions about their experience, qualifications, and availability. Phone screens help determine if candidates possess the necessary qualifications and if there is a potential cultural fit before moving forward with in-person interviews.
Using pre-employment assessments to evaluate skills and abilities
Integrate pre-employment assessments tailored to the job requirements to evaluate candidates' skills and abilities objectively. These assessments can include cognitive tests, personality assessments, or job-specific simulations. Pre-employment assessments provide valuable insights into candidates' capabilities and help in making informed decisions during the selection process.
Leveraging video interviews for remote hiring
In situations where in-person interviews are not feasible, leverage video interviews to assess candidates remotely. Use video conferencing tools to conduct live interviews or pre-recorded video interviews. Video interviews enable you to evaluate candidates' communication skills, professionalism, and non-verbal cues while saving time and resources associated with traditional face-to-face interviews.
Involving multiple stakeholders in the selection process
Engage multiple stakeholders, such as hiring managers, team members, and cross-functional representatives, in the selection process. Involve them in reviewing resumes, conducting interviews, and providing feedback. Involving a diverse set of perspectives helps in making well-rounded hiring decisions and ensures cultural fit within the team and the organization.
By implementing automated resume screening, conducting phone screens, utilizing pre-employment assessments, leveraging video interviews, and involving multiple stakeholders, you streamline the screening and selection process, making it more efficient and effective. In the next section, we will focus on improving the candidate experience throughout the hiring process.
Improving Candidate Experience
Communicating with candidates effectively and promptly
Clear and timely communication is essential for providing a positive candidate experience. Keep candidates informed about the status of their application, next steps in the process, and any potential delays. Use automated email responses or applicant tracking systems to acknowledge receipt of applications and provide updates throughout the hiring process. Prompt and transparent communication builds trust and enhances the candidate experience.
Providing clear and transparent information about the hiring process
Set clear expectations by providing candidates with a comprehensive overview of the hiring process. Explain the steps involved, estimated timelines, and what they can expect at each stage. This clarity helps candidates understand what to prepare for and reduces any anxiety or confusion they may have. Share information about the interview format, assessment methods, and any additional requirements.
Offering timely feedback and updates to candidates
Provide timely feedback to candidates after each stage of the hiring process. Whether it's positive or constructive feedback, offering insights into their performance helps candidates understand where they stand and improve their future prospects. Additionally, keep candidates updated on the overall progress of the hiring process, even if there are delays or changes. Regular updates demonstrate respect for their time and effort.
Personalizing the candidate experience whenever possible
Tailor the candidate experience to make it more personalized and engaging. Address candidates by their name, acknowledge their specific qualifications or experiences, and customize interactions based on their interests. Personalization shows that you value their unique qualities and helps create a positive and memorable impression of your organization.
By communicating effectively, providing transparency, offering timely feedback, and personalizing the candidate experience, you create a positive impression of your organization and increase the likelihood of attracting top talent. In the next section, we will explore strategies for conducting effective interviews.
Conducting Effective Interviews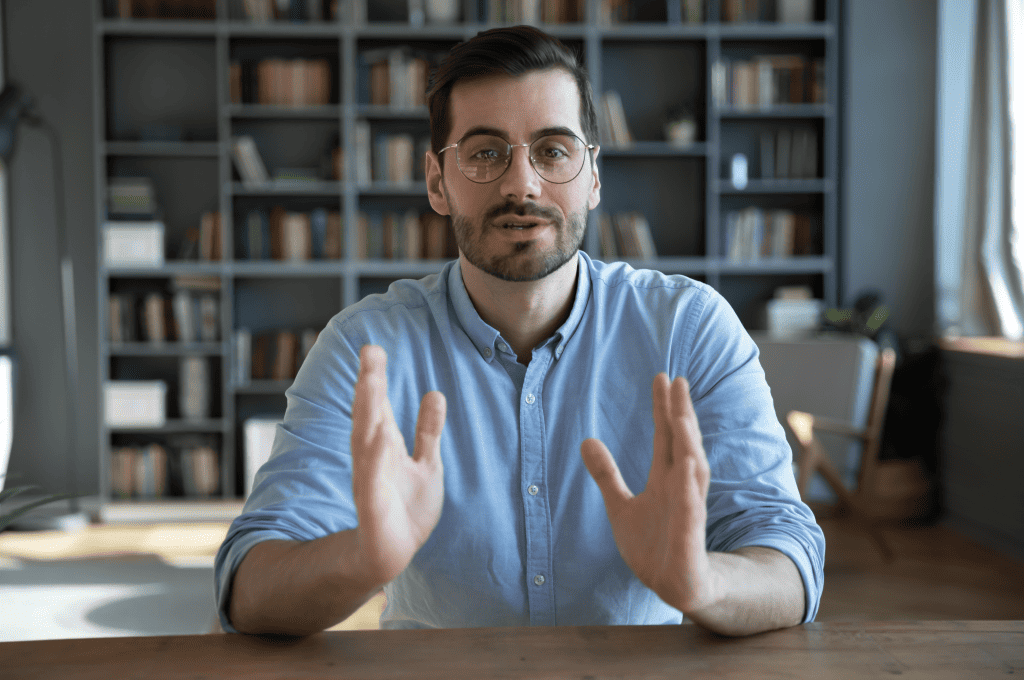 Developing structured interview questions and evaluation criteria
Prior to conducting interviews, develop a set of structured interview questions that align with the job requirements and desired competencies. These questions should be designed to assess candidates' skills, knowledge, and experience, and fit with the company culture. Additionally, establish clear evaluation criteria to objectively assess candidate responses and performance.
Training interviewers on fair and unbiased interviewing techniques
Provide interviewers with training on fair and unbiased interviewing techniques. Educate them on the importance of avoiding bias based on factors such as gender, race, age, or background. Train interviewers to focus on objective criteria and use behavioral-based interviewing techniques that probe into past experiences and actions.
Implementing panel interviews to gather diverse perspectives
Consider conducting panel interviews, where multiple interviewers from different departments or levels of the organization assess candidates together. Panel interviews provide diverse perspectives and prevent individual biases from dominating the decision-making process. This collaborative approach enables a comprehensive evaluation of candidates.
Incorporating behavioral and situational questions to assess skills
Include behavioral and situational questions in the interview process to assess candidates' problem-solving abilities, critical thinking skills, and their approach to challenging situations. These questions require candidates to provide examples of how they have handled specific scenarios in the past or how they would respond in hypothetical situations. Such questions provide insights into their abilities and decision-making processes.
By developing structured interview questions, training interviewers on unbiased techniques, implementing panel interviews, and incorporating behavioral and situational questions, you can conduct effective interviews that help you accurately assess candidates' fit for the role. In the next section, we will discuss making informed hiring decisions based on the collected information.
Making Informed Hiring Decisions
Collecting feedback from interviewers and assessing candidate performance
Gather feedback from interviewers after each interview to capture their impressions of the candidates. Create a standardized feedback form or evaluation template to ensure consistency. Assess candidates based on their responses, skills, qualifications, cultural fit, and overall impression. Compile and review the feedback to gain a holistic view of each candidate's performance.
Using data and metrics to evaluate candidate fit and potential
Utilize data and metrics to support your hiring decisions. Consider key performance indicators (KPIs) such as interview scores, assessment results, and candidate rankings to objectively evaluate candidates. Compare their qualifications against the defined job requirements and assess their potential to contribute to the organization's goals and growth.
Conducting reference checks and background screenings
Conduct reference checks with the candidates' previous employers or professional contacts to validate the information provided and gather insights into their work ethic, skills, and performance. Additionally, perform background screenings, including criminal records checks and verification of educational credentials, to ensure the accuracy of the information provided.
Balancing objective evaluation with Intuition and cultural fit
While objective evaluation is crucial, it's essential to balance it with intuition and cultural fit. Consider the overall impression candidates have made throughout the hiring process workflows, including their attitude, enthusiasm, and alignment with the company culture. Trust your intuition and consider how well candidates will integrate into the existing team and contribute to the organization's values and goals.
By collecting feedback, utilizing data and metrics, conducting reference checks, and considering cultural fit, you can make informed hiring decisions that align with the requirements of the role and the overall objectives of the organization. In the next section, we will explore strategies for onboarding and integrating new hires effectively.
Onboarding and Integrating New Hires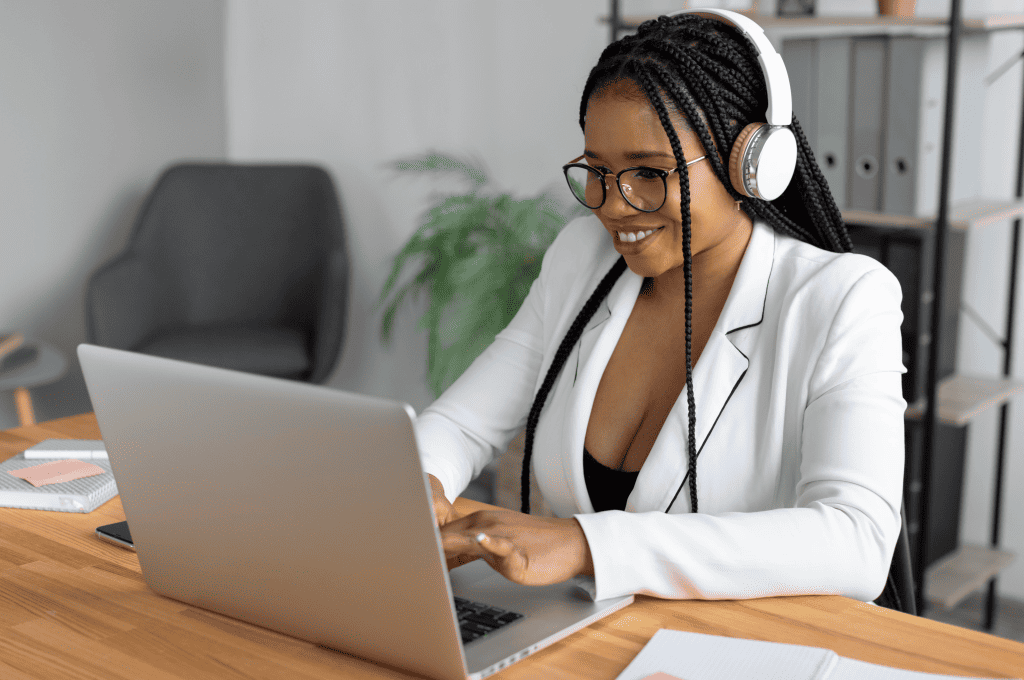 Creating a comprehensive onboarding program
Develop a structured onboarding program to ensure a smooth transition for new hires. Provide them with the necessary information, resources, and tools to quickly acclimate to their roles and the organization. Cover essential topics such as company policies, team introductions, job responsibilities, and organizational culture. Assign a mentor or buddy to help new hires navigate their initial days and provide ongoing support.
Setting clear expectations and goals
Clearly communicate performance expectations and goals to new hires during the onboarding process. Ensure they have a thorough understanding of their responsibilities and how their work contributes to the overall success of the organization. Establish key performance indicators (KPIs) and provide regular feedback and guidance to help them align their efforts with organizational objectives.
Facilitating connections and fostering relationships
Encourage new hires to build relationships with colleagues and team members. Organize team-building activities, social events, or virtual meetups to facilitate connections and foster a sense of belonging. Assign mentors or buddies who can provide guidance, answer pre-screening questions, and offer support. Building strong relationships early on helps new hires feel integrated into the company culture and boosts their engagement and productivity.
Providing ongoing training and development opportunities
Support the growth and development of new hires by offering ongoing training and development opportunities. Provide access to relevant resources, workshops, webinars, and skill-building programs. Encourage continuous learning and provide opportunities for professional growth within the organization. This investment in their development demonstrates your commitment to their success and enhances retention.
Soliciting feedback and evaluating the onboarding process
Regularly seek feedback from new hires about their onboarding experience. Ask for their input on the effectiveness of the program, areas for improvement, and any additional support they may need. Use this feedback to continuously refine and enhance your onboarding process, ensuring that it remains effective and aligns with the evolving needs of new hires.
By implementing a comprehensive onboarding program, setting clear expectations, facilitating connections, providing ongoing training, and seeking feedback, you can effectively integrate new hires into the organization and set them up for long-term success. In the final section, we will provide a summary of the key takeaways from this guide.
Summary
By implementing these strategies, you can optimize your hiring workflows, attract top talent, and make well-informed hiring decisions that align with your organization's goals. Remember to continuously assess and refine your processes to adapt to the changing needs of your organization and candidates.
Even if you aren't sure how to proceed with it, then get in touch with Hirebee and we can help your hiring team reap the benefits of having workflow statistics.
FAQs
Q1. Why is it important to optimize hiring workflows?
A: Optimizing hiring workflows is important because it streamlines the recruitment process, saves time and resources, improves the quality of hires, and enhances the candidate experience. By implementing efficient and effective hiring practices, organizations can attract top talent, make informed decisions, and ultimately build a high-performing workforce.
Q2. How can technology be leveraged to optimize hiring workflows?
A: Technology can be leveraged in various ways to optimize hiring workflows. It can automate resume screening, applicant tracking, and communication with candidates. Additionally, AI-powered tools can be used for skills assessment, pre-employment testing, and one-way video interviewing. Technology streamlines processes, reduces bias, and improves the overall efficiency and effectiveness of the hiring process.
Q3. What role does candidate experience play in optimizing hiring workflows?
A: Candidate experience is crucial in optimizing hiring workflows as it directly impacts the organization's reputation and ability to attract top talent. Providing clear communication, timely feedback, and a positive candidate experience helps build trust, enhances the employer brand, and increases the likelihood of attracting and retaining qualified candidates.
Q4. How can hiring workflows be tailored to ensure diversity and inclusion?
A: To ensure diversity and inclusion, organizations should review their hiring workflows and make necessary adjustments. This may include expanding sourcing channels to reach diverse candidate pools, implementing unbiased interviewing techniques, involving a diverse set of stakeholders in the selection process, and fostering an inclusive onboarding experience. Additionally, continuously monitoring and analyzing diversity metrics can help identify areas for improvement and track progress.
Q5. How can organizations measure the effectiveness of their hiring workflows?
A: Organizations can measure the effectiveness of their hiring workflows by tracking key metrics and analyzing data. This may include metrics such as time-to-hire, cost-per-hire, candidate satisfaction, diversity metrics, and the quality of hires. By regularly reviewing and analyzing these metrics, organizations can identify bottlenecks, areas for improvement, and make data-driven decisions to optimize their hiring workflows.