In today's competitive job market, the search for top talent has evolved beyond traditional active candidates. Passive candidates, those individuals who are not actively seeking new employment but are open to exploring better opportunities, have emerged as a valuable resource for organizations seeking exceptional hires. This shift has prompted recruiters and HR professionals to adopt innovative strategies to attract and engage with this untapped pool of talent.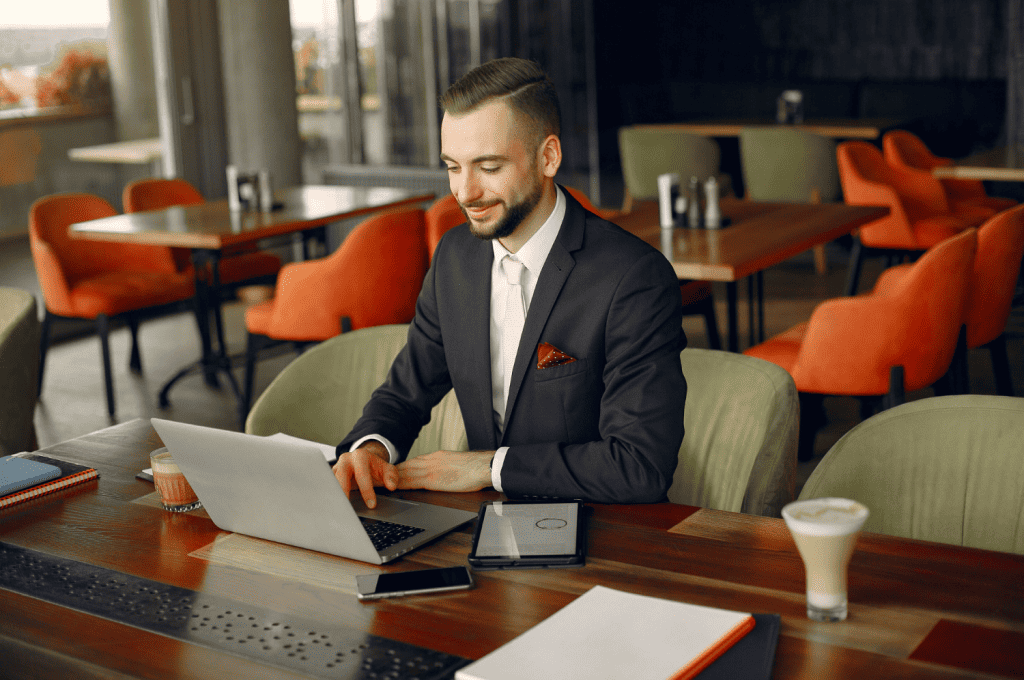 The purpose of this article is to explore the key sourcing channels for passive candidates, providing insights into where and how to connect with these elusive prospects. By understanding the characteristics of passive candidates and the benefits they bring to an organization, we can appreciate the value of targeting this specific talent segment.
From leveraging professional networking platforms like LinkedIn to maximizing the power of employee referrals and social media, this outline will delve into various effective channels to connect with passive candidates. Additionally, we will discuss best practices for building meaningful relationships, highlighting company culture, and tracking sourcing efforts to optimize the hiring process. Embracing a comprehensive approach to passive candidate sourcing will empower organizations to discover and secure top-notch talent in today's competitive employment landscape.
Understanding Passive Candidates
Characteristics of Passive Candidates:
Passive candidates are individuals who are currently employed and not actively seeking new job opportunities. Despite not actively looking for new roles, passive candidates can be highly desirable to employers due to their valuable skills, experience, and potential for growth. Understanding the characteristics of passive candidates is essential for effective sourcing strategies. Some key characteristics include:
Employed and Content: Passive candidates are currently employed and generally satisfied with their current job. They may not actively search for new opportunities, but they are open to considering better career prospects if presented to them.
Specialized Skills: Passive candidates often possess specific skills and experience that are in demand within their industry. They may have unique expertise that can be challenging to find through traditional job postings.
Higher Quality: Passive candidates tend to be of higher quality as they have already proven their worth in their current roles. They are likely to have a track record of success and be more experienced than active job seekers.
Reluctant to Apply: Since passive candidates are not actively looking for jobs, they might be hesitant to apply to open positions. Engaging them effectively requires a different approach from traditional recruiting methods.
Benefits of Hiring Passive Candidates:
Employers can reap numerous advantages by successfully sourcing and hiring passive candidates.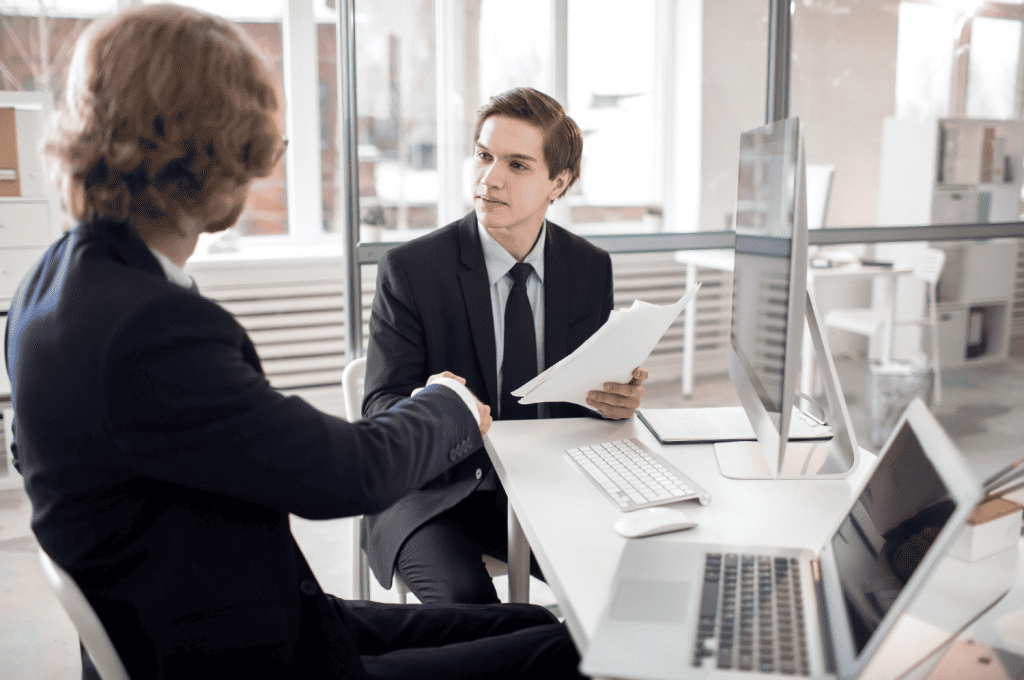 These benefits include:
Access to Top Talent: Passive candidates are often the most talented and skilled individuals in their respective fields. Hiring them can bring exceptional expertise and innovation to the organization.
Reduced Hiring Time: Since passive candidates are not actively applying for jobs, there is less competition for their attention. As a result, the hiring process might be faster and more streamlined.
Better Cultural Fit: Passive candidates are not desperate to leave their current jobs, making it crucial for employers to present an attractive work environment and company culture. This ensures that the candidate is genuinely interested in becoming a part of the team.
Long-Term Vision: Passive candidates are more likely to stay with the company for the long term, as they are not driven by the urgency to switch jobs. This can result in reduced employee turnover and increased retention rates.
Challenges in Sourcing Passive Candidates:
Despite the many advantages of hiring passive candidates, sourcing them comes with its own set of challenges. Some common obstacles include:
Limited Visibility: Passive candidates are not actively searching for jobs, so reaching them through conventional job boards and advertisements may not be effective.
Resistance to Change: Passive candidates might be hesitant to consider a new opportunity, even if it offers better benefits. Convincing them to make a career move can be challenging.
Privacy Concerns: Passive candidates may not want their current employers to know they are exploring new job opportunities. Confidentiality and discretion are crucial during the sourcing process.
Engaging and Maintaining Interest: Passive candidates need to be courted carefully and consistently. Building and maintaining relationships requires a strategic and personalized approach.
In summary, understanding the unique characteristics of passive candidates, recognizing the benefits they bring, and addressing the challenges in sourcing them are essential for organizations seeking to attract top talent and gain a competitive advantage in the talent market. Employers must adopt innovative sourcing strategies and showcase the opportunities their organizations offer to effectively engage with and hire passive candidates.
Key Sourcing Channels for Passive Candidates
Sourcing passive candidates, who are individuals not actively seeking new job opportunities, requires a strategic approach and a multi-channel sourcing strategy. Here, we explore the key sourcing channels that can help recruiters and talent acquisition professionals connect with and attract passive candidates effectively.
Professional Networking Platforms
LinkedIn: LinkedIn remains the go-to platform for professional networking and sourcing passive candidates. Recruiters can use advanced search filters to identify candidates with specific skills, experience, and job titles. Personalized messaging and InMail can be used to engage with potential candidates discreetly.
GitHub (for technical roles): For tech positions, GitHub can be an invaluable platform. It allows recruiters to explore a candidate's coding contributions, projects, and open-source involvement, giving insights into their technical expertise and passion for programming.
Behance (for creative roles): Behance is an ideal platform for sourcing passive candidates in creative fields such as graphic design, photography, and illustration. It showcases a candidate's portfolio, providing recruiters with a visual representation of their skills and creativity.
Dribbble (for design roles): Dribbble is another excellent platform to find passive candidates in the design industry. It focuses on web design, illustration, and user interface work, allowing recruiters to assess a candidate's design capabilities easily.
Employee Referrals
Implementing a robust employee referral program: Encourage your current employees to refer passive candidates from their professional networks. Employee referrals often lead to higher-quality hires and can tap into hidden talent pools.
Incentives to motivate employees: Offer attractive incentives to employees who successfully refer passive candidates that are eventually hired. This can include bonuses, recognition, or even extra time off.
Social Media
Utilizing Twitter, Facebook, and Instagram: Social media platforms can be powerful tools for sourcing passive candidates. Share engaging content, job openings, and company updates to attract potential candidates who may not be actively job-seeking.
Building a strong employer brand online: Cultivate a positive employer brand on social media by showcasing your company culture, employee testimonials, and meaningful contributions to the industry. A strong online presence can pique the interest of passive candidates.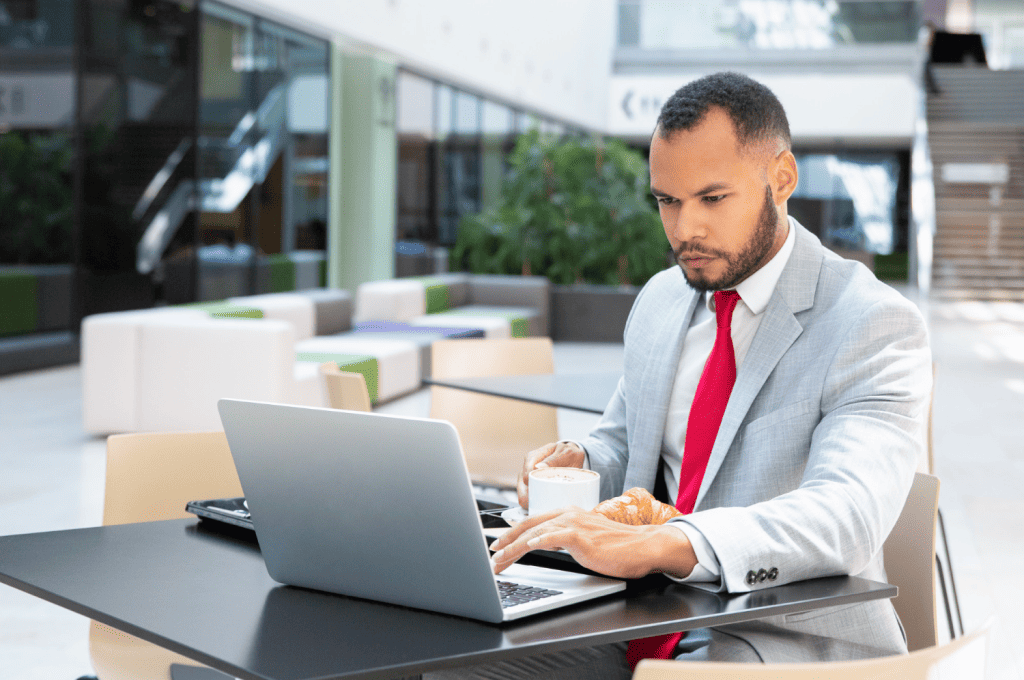 Industry-Specific Forums and Communities
Identifying relevant forums and communities: Look for online communities, forums, and groups where professionals in your industry gather. Participate in discussions, provide value, and establish yourself as an industry expert to capture the attention of passive candidates.
Engaging with passive candidates: Actively engage with passive candidates within these communities to build relationships and gain insights into their interests and career aspirations.
Talent Pools and Candidate Databases
Creating and maintaining talent pools: Develop and maintain a talent pool of passive candidates who have expressed interest in your company or industry. Keep track of their skills, experiences, and preferences for future reference.
Leveraging candidate relationship management (CRM) tools: Use CRM software to organize and manage candidate information efficiently. This allows for personalized communication and streamlined candidate nurturing.
Recruitment Events and Meetups
Attending industry conferences and events: Participate in relevant conferences and events to network with professionals in your field. These gatherings provide an opportunity to meet passive candidates face-to-face and showcase your company's offerings.
Hosting or sponsoring meetups: Organize or sponsor meetups focused on industry-related topics to attract passive candidates who are interested in professional development and networking.
Passive Candidate Sourcing Tools and Software
Introduction to AI-driven sourcing tools: Explore AI-powered sourcing tools that can automate candidate discovery and match candidates to suitable job openings based on their profiles and preferences.
Evaluating and selecting the right software: Assess different sourcing tools and software based on their features, usability, and compatibility with your sourcing needs.
Employing a diverse range of sourcing channels and implementing best practices can significantly enhance the success of sourcing passive candidates. It's essential to be patient and persistent in building relationships and engaging with passive candidates over time, as they can bring valuable skills and fresh perspectives to your organization.
Best Practices for Sourcing Passive Candidates
In today's competitive job market, sourcing passive candidates has become an essential strategy for companies seeking to attract top talent. Passive candidates are individuals who are currently employed and not actively looking for new job opportunities but might be open to considering new roles if presented with the right opportunity.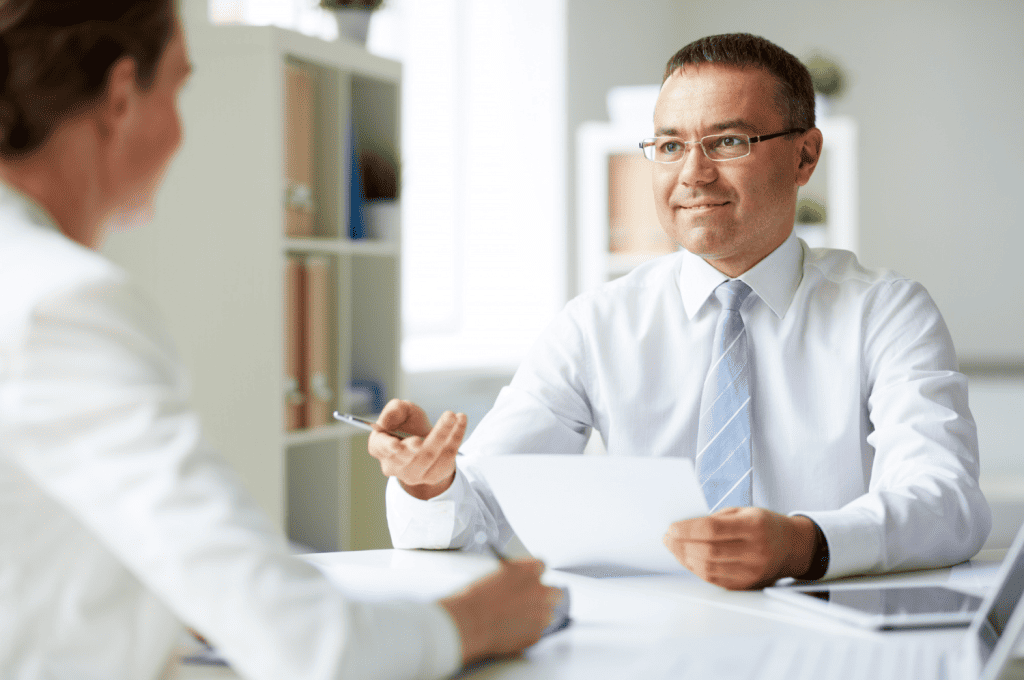 Here are some best practices for effectively sourcing passive candidates:
Personalized Outreach:
Crafting Compelling Messages: When reaching out to passive candidates, it's crucial to personalize the communication to make it relevant and engaging. Avoid generic templates and demonstrate genuine interest in the candidate's background and skills.
Tailoring Communication: Understanding the candidate's interests, career goals, and motivations can help tailor your approach. Addressing their specific needs and aspirations can increase the likelihood of a positive response.
Building and Maintaining Relationships:
Adopting a Long-term Approach: Sourcing passive candidates requires patience and a long-term perspective. Building relationships takes time, and it's essential to focus on nurturing connections rather than expecting immediate results.
Nurturing Candidate Relationships: Regularly staying in touch with passive candidates helps keep your company on their radar. Engage them through periodic updates, newsletters, or relevant content to maintain a positive relationship.
Showcasing Company Culture and Benefits:
Highlighting Unique Selling Points: Passive candidates often need a compelling reason to consider leaving their current job. Showcase the unique aspects of your company, such as an innovative work culture, growth opportunities, or exciting projects.
Demonstrating a Positive Work Environment: Use employee testimonials, videos, or blog posts to give passive candidates a glimpse into your company's work environment. Illustrate how your organization values work-life balance and employee well-being.
Tracking and Analyzing Sourcing Efforts:
Utilizing Analytics: Measure the success of your sourcing efforts using relevant metrics, such as response rates, engagement levels, and conversion rates. Analytics can provide valuable insights to refine your sourcing strategy.
Making Data-driven Improvements: Analyzing the data can help you identify areas for improvement and make data-driven decisions. Adapt your approach based on the feedback received from passive candidates to enhance future interactions.
Incorporating these best practices into your passive candidate sourcing strategy can significantly improve your chances of attracting top talent. Remember that building relationships and personalizing your outreach are key factors in successfully engaging with passive candidates. Additionally, by showcasing your company's unique strengths and offering a positive candidate experience, you'll increase the likelihood of passive candidates seriously considering joining your organization. Lastly, regularly monitoring and analyzing your sourcing efforts will enable you to optimize your approach and stay ahead in the competitive talent landscape.
Conclusion
In conclusion, sourcing passive candidates is a crucial aspect of modern recruitment strategies. Leveraging key channels such as professional networking platforms, employee referrals, social media, industry-specific forums, talent pools, and recruitment events allows organizations to tap into a vast pool of untapped talent. By adopting best practices like personalized outreach, relationship building, and showcasing company culture, businesses can effectively engage with passive candidates and attract top talent. Embracing data-driven analysis ensures continuous improvement in the sourcing process. As the job market evolves, a multi-channel approach will remain essential for success, enabling companies to secure skilled and committed professionals for their teams.
FAQs
What are passive candidates, and why are they important for recruitment?
Passive candidates are individuals who are currently employed and not actively seeking new job opportunities but might be interested if presented with the right offer. They are crucial for recruitment because they often possess in-demand skills and experience, and tapping into this talent pool can give companies a competitive edge in hiring top-notch professionals.
What are the main challenges in sourcing passive candidates?
Sourcing passive candidates can be challenging due to their lack of active job-seeking behavior. They may not be actively browsing job boards or responding to traditional job postings, making it harder to reach and engage with them. Additionally, since they are content in their current roles, convincing them to consider a change can be more difficult.
Which professional networking platforms are effective for sourcing passive candidates?
LinkedIn is the most prominent professional networking platform for sourcing passive candidates. It offers advanced search capabilities, making it easier to identify professionals with specific skills and experiences. Additionally, for technical roles, platforms like GitHub and for creative roles, Behance or Dribbble can be valuable sources.
How can employee referrals help in sourcing passive candidates?
Employee referrals can be a powerful way to source passive candidates as employees are more likely to recommend individuals they know and trust. Offering incentives for successful referrals can further motivate employees to refer their qualified connections.
How can social media be utilized to attract passive candidates?
Social media platforms like Twitter, Facebook, and Instagram can be used to showcase a company's culture, values, and job openings. By building a strong employer brand online, companies can attract the attention of passive candidates who might not be actively seeking job opportunities.