In today's rapidly evolving digital landscape, the process of candidate engagement has undergone a profound transformation, reshaping the way organizations attract, communicate with, and ultimately select their future talent. As the recruitment paradigm shifts from traditional methods to innovative digital platforms, the imperative to establish strong connections with candidates remains more critical than ever.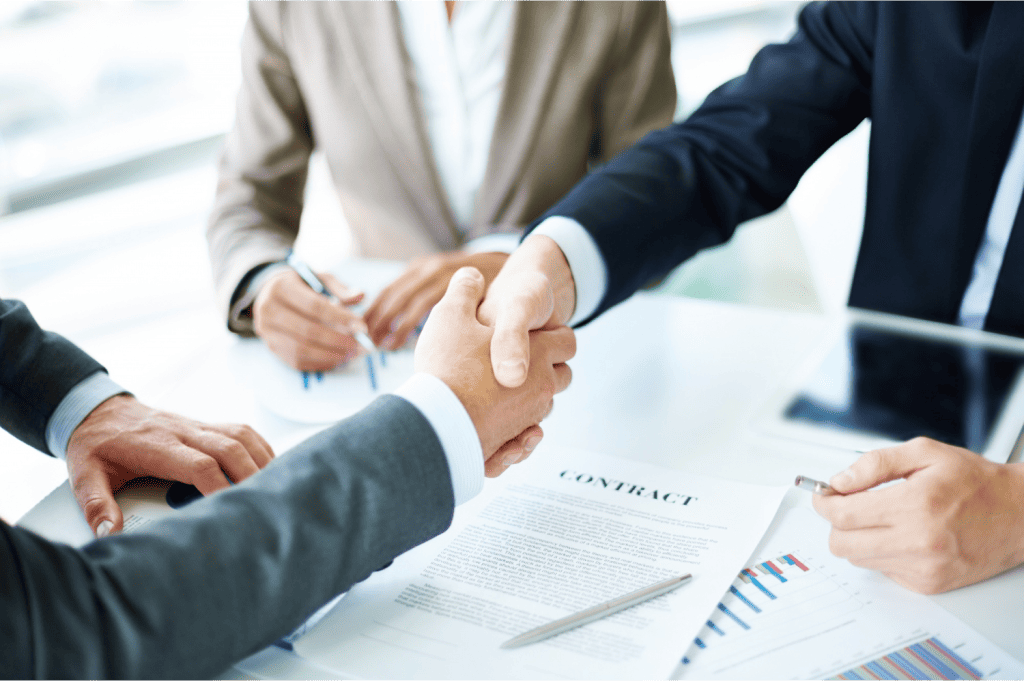 This paper explores the dynamic interplay between technology and candidate engagement, dissecting the key elements that underpin effective interaction in this digital age. By delving into the multifaceted strategies employed by forward-thinking organizations, we aim to illuminate the intricacies of building and nurturing candidate relationships within a technologically-driven recruitment framework.
As we navigate the challenges and opportunities presented by the digital revolution, a comprehensive understanding of these principles will equip organizations with the tools to foster meaningful engagement, enhance their employer brand, and secure top-tier talent in an increasingly competitive landscape.
Hirebee offers various advanced integrations, ensuring that you will be able to keep up to date with the market and find the right candidates for the job.
Understanding Candidate Engagement
Candidate engagement is a multifaceted concept at the heart of effective recruitment strategies in the digital age. It involves cultivating a meaningful connection between potential candidates and organizations throughout the hiring process. Essential components of successful candidate engagement encompass transparent communication, personalized interactions, and timely responsiveness.
Defining candidate engagement entails recognizing it as a dynamic relationship-building process that extends beyond mere transactional interactions. It embodies a commitment to providing candidates with a sense of value and respect, acknowledging their unique skills, experiences, and aspirations. Central to this is transparent communication, where organizations share clear and accurate information about job roles, expectations, and the company culture.
Personalization and relevance are equally vital in candidate engagement. Tailoring interactions to individual preferences and characteristics not only demonstrates attentiveness but also enhances the candidate's perception of being treated as more than just a potential employee. Moreover, timely responses and interactions foster a positive candidate experience, conveying the organization's dedication and efficiency.
In summary, comprehending candidate engagement involves grasping its core elements of transparent communication, personalization, and responsiveness. This understanding forms the foundation upon which organizations can build effective strategies for connecting with candidates in the digital landscape.
The Digital Transformation of Recruitment
The recruitment landscape has undergone a profound digital transformation, reshaping how organizations engage with potential candidates. This section delves into the evolutionary journey of technology within recruitment and its far-reaching effects on candidate engagement.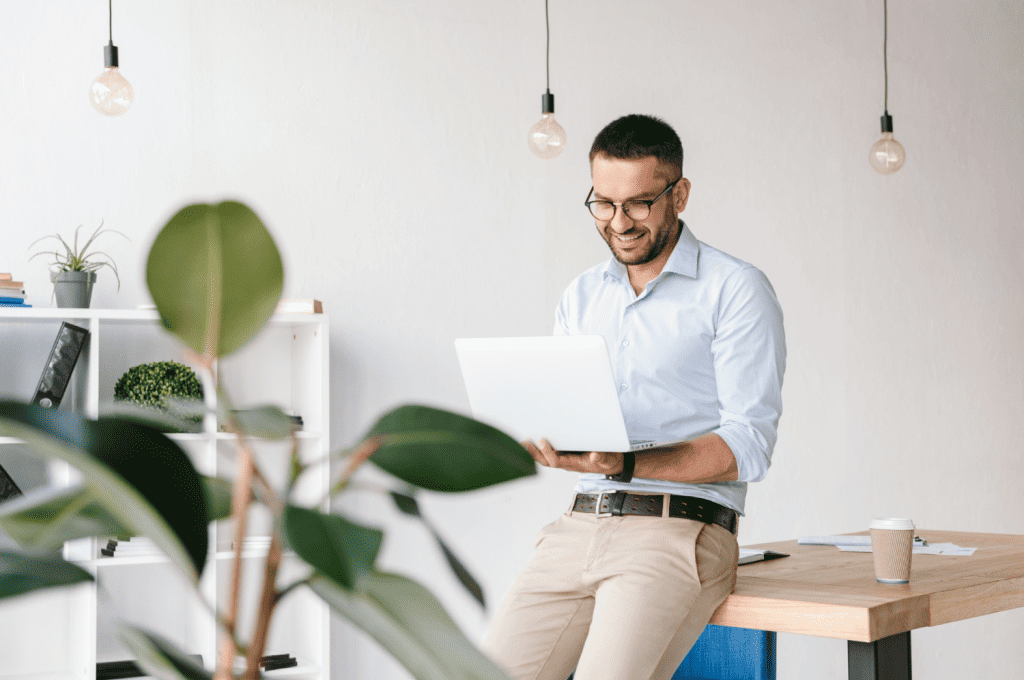 Over time, the rise of digital platforms has revolutionized the way organizations interact with candidates. Social media platforms have become invaluable tools for building a brand presence and connecting with a diverse talent pool. Additionally, artificial intelligence (AI) has introduced advanced communication and assessment methods. AI-driven chatbots provide real-time interaction, answering candidate queries promptly, while machine learning algorithms analyze candidate data to enhance engagement strategies.
The emergence of virtual reality (VR) has further pushed the boundaries of engagement. Employers can now offer immersive virtual experiences, enabling candidates to explore workplaces and cultures before stepping foot on-site. Such technological innovations not only enhance engagement but also streamline the recruitment process, fostering a more efficient and candidate-centric approach.
As the digital landscape continues to evolve, organizations must navigate the complexities of these advancements to cultivate meaningful candidate interactions. Harnessing the power of social media, AI-driven tools, and virtual reality, recruiters can forge stronger connections, making the most of the digital age's endless possibilities.
Strategies for Building Strong Candidate Engagement
In the digital age, effective candidate engagement is paramount for successful recruitment. To foster a lasting connection with potential hires, organizations must adopt strategic approaches that prioritize personalized interactions and responsive communication. Firstly, a candidate-centric approach entails tailoring engagement efforts to individual preferences and needs. Treating candidates as valued stakeholders rather than mere applicants enhances their perception of the organization and encourages long-term engagement.
Leveraging data and analytics constitutes another pivotal strategy. Organizations can harness candidate data to personalize interactions, understanding preferences and behavior to deliver timely and relevant content. Regularly tracking engagement metrics enables continuous refinement of strategies, optimizing the overall candidate experience.
Embracing multi-channel communication is equally vital. Engaging candidates across diverse platforms such as email, chatbots, and social media ensures a wider reach and facilitates seamless interaction. Consistency in messaging and tone across these channels reinforces the organization's brand and values, reinforcing the candidate's positive perception.
By implementing these strategies, organizations can navigate the digital landscape effectively, building enduring relationships with candidates and securing top-tier talent for the future.
Overcoming Challenges in Digital Candidate Engagement
In the dynamic landscape of digital candidate engagement, several challenges demand thoughtful consideration and strategic solutions. Addressing these hurdles is essential to foster meaningful connections with potential hires while maintaining ethical and efficient practices.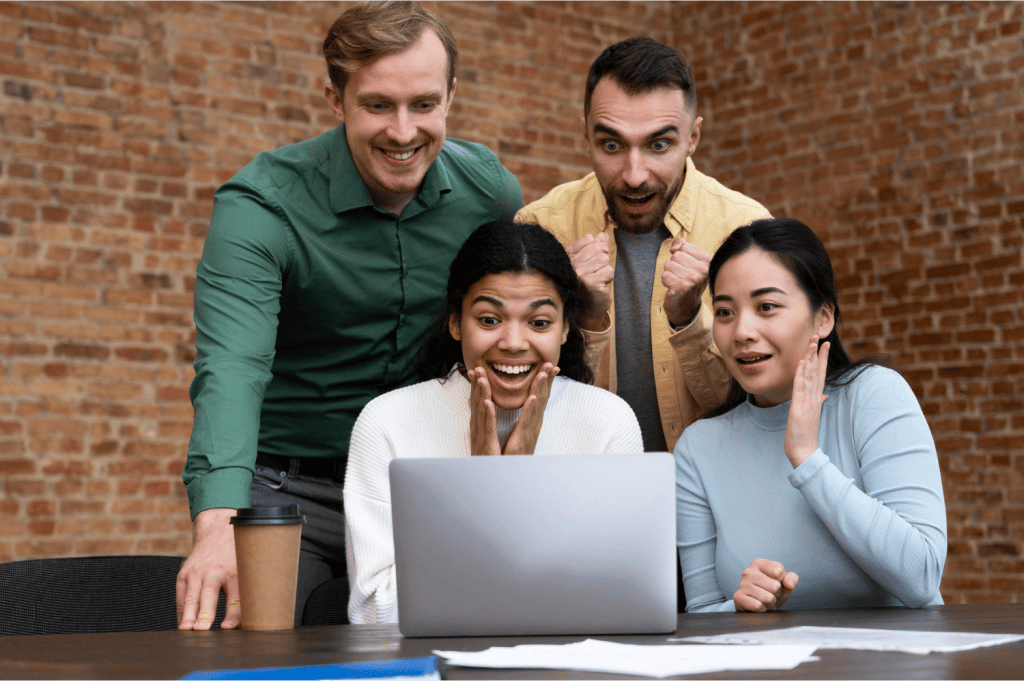 Firstly, the issue of privacy looms prominently. As data-driven engagement techniques become more prevalent, safeguarding candidates' personal information is paramount. Organizations must adhere to stringent data protection regulations and clearly communicate their privacy measures to establish trust.
Secondly, the delicate balance between automation and human interaction warrants attention. While automation streamlines processes, a genuine human touch remains indispensable for building rapport and addressing nuanced concerns. Striking the right equilibrium ensures candidates feel valued and understood.
Furthermore, the risk of information overload and spam cannot be ignored. In an age inundated with digital communication, excessive messages can lead to disengagement and frustration. Tailoring content and frequency of interactions based on candidate preferences mitigates this risk.
Lastly, navigating cultural and generational differences requires finesse. Candidates from diverse backgrounds possess varying communication preferences and expectations. Tailoring engagement strategies to resonate with different demographics contributes to inclusive and effective candidate interactions.
In conquering these challenges, organizations can elevate their candidate engagement efforts, creating an environment where prospective employees feel respected, informed, and valued throughout the recruitment journey.
Case Studies: Exemplars of Digital Candidate Engagement
This section presents case studies that showcase successful implementations of digital candidate engagement strategies. These examples highlight the effective utilization of technology to create meaningful interactions and foster strong connections in the recruitment process.
Company A exemplifies the power of AI-driven personalization. By analyzing candidate data and behaviors, the company tailors communication and job recommendations, enhancing engagement. Company B focuses on cultivating an exceptional online employer brand. Through compelling content, interactive social media campaigns, and employee testimonials, they establish an authentic digital presence that resonates with candidates. Company C pioneers interactive virtual experiences. Using virtual reality and gamification, they immerse candidates in simulated work scenarios, providing a firsthand glimpse into the company culture and job roles.
These case studies underscore the importance of understanding candidates' preferences and utilizing innovative technologies to forge meaningful engagement. By drawing insights from these exemplars, organizations can adapt and refine their own digital engagement strategies to attract, involve, and ultimately secure top-tier talent. As the recruitment landscape continues to evolve, these successful approaches serve as beacons guiding organizations toward more effective and engaging candidate interactions.
Best Practices for the Digital Age
In the rapidly evolving landscape of candidate engagement, adopting effective strategies is paramount for success. This section delves into key practices that resonate in the digital age, fostering meaningful connections between employers and candidates.
Crafting job descriptions that are not only accurate but also compelling and transparent is essential. Clear articulation of roles, responsibilities, and opportunities sets the foundation for candidate expectations. Moreover, designing user-friendly application processes streamlines the initial interaction, reducing friction and enhancing candidate experience.
Prompt and constructive feedback stands as a cornerstone of engagement. Timely updates, whether positive or otherwise, exhibit respect for candidates' efforts and maintain their interest. Additionally, a dynamic and informative careers website showcases an organization's culture, values, and growth prospects, captivating potential candidates.
In this digital era, these best practices forge pathways to sustained candidate engagement. They reflect an authentic commitment to open communication, transparency, and respect, cultivating relationships that benefit both candidates and organizations alike. By adhering to these principles, employers can thrive in the art of candidate engagement and secure top-tier talent.
Recruiter Building Strong Connections with candidates
As the digital landscape continues to evolve, the realm of candidate engagement stands on the cusp of transformative advancements, driven by cutting-edge technologies and innovative strategies. Anticipating and harnessing these future trends will be crucial for organizations seeking to remain competitive in attracting and retaining top talent.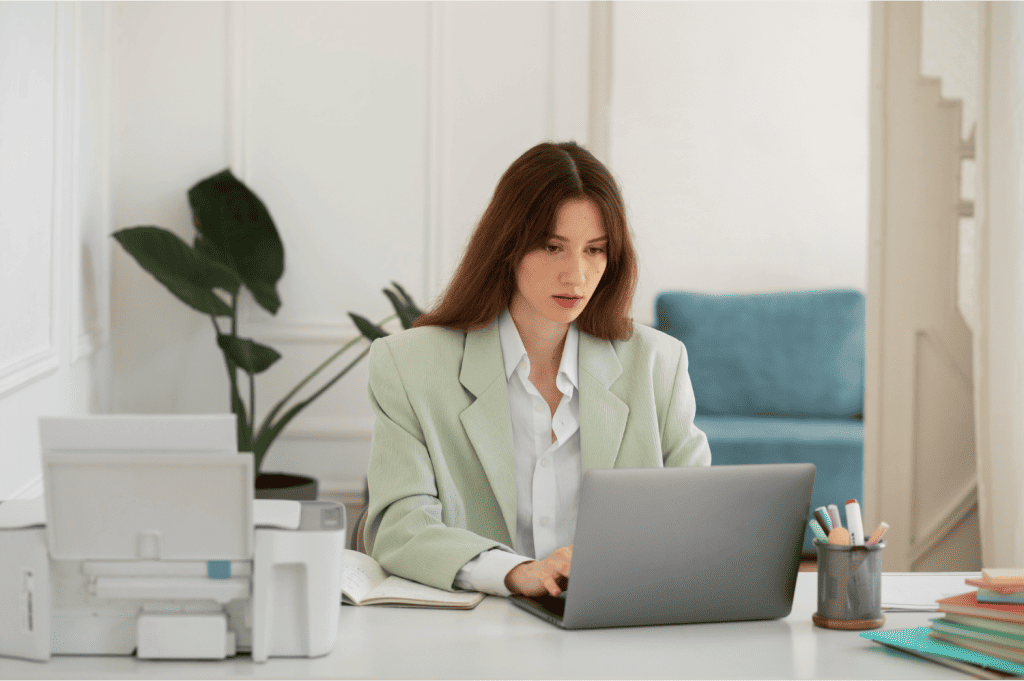 Artificial Intelligence (AI) and machine learning are poised to play a pivotal role in reshaping candidate engagement. These technologies have the potential to analyze vast amounts of data, from candidate behaviors to historical hiring patterns, enabling organizations to predict and personalize engagement strategies. By discerning individual preferences, AI-powered systems can craft tailored interactions that resonate with candidates, enhancing their experience and bolstering engagement.
Furthermore, the integration of augmented reality (AR) promises to revolutionize candidate engagement by creating immersive and interactive experiences. Imagine a scenario where candidates can virtually explore a company's office space, interact with potential colleagues, and even participate in simulated work tasks – all from the comfort of their own homes. Such experiences not only provide a unique insight into the organization's culture but also engage candidates in a novel and memorable way.
However, these advancements also raise ethical considerations. The use of AI and AR in candidate engagement prompts discussions about data privacy, fairness, and transparency. Striking the right balance between leveraging technology for enhanced engagement and respecting candidates' rights is a challenge that organizations must navigate responsibly.
In conclusion, the future of candidate engagement is marked by a convergence of data-driven insights, AI-driven personalization, and immersive experiences facilitated by augmented reality. Forward-thinking organizations that embrace these trends can establish themselves as leaders in attracting and engaging talent in the digital age. Nevertheless, as we venture into this technologically enriched future, it is imperative to uphold ethical standards and prioritize the human aspect of engagement. By doing so, organizations can forge enduring connections with candidates and ensure a seamless transition into a new era of recruitment and engagement.
Conclusion
In a rapidly evolving digital landscape, candidate engagement remains a cornerstone of successful recruitment. As technology continues to reshape the recruitment process, our exploration underscores the enduring value of personalized communication, transparency, and timely interactions. By embracing data-driven insights, leveraging multi-channel strategies, and addressing challenges head-on, organizations can forge stronger connections with candidates. The case studies highlight the transformative power of innovative engagement approaches. As we peer into the future, the integration of AI, augmented reality, and ethical considerations will shape the landscape further. The imperative is clear: nurture genuine engagement to attract, retain, and empower talent in this dynamic digital age.
Hirebee also ensures that you are able to get all of the necessary candidates in a relatively short time as well, which they have been able to do with improved recruitment automation.
FAQs
What is candidate engagement, and why is it important in the digital age?
Candidate engagement refers to the process of building and maintaining positive interactions with potential job candidates throughout the recruitment and hiring journey. In the digital age, where technology shapes how candidates interact with employers, effective engagement is crucial to attract, retain, and secure top talent.
How has the recruitment landscape changed due to digital transformation?
The digital transformation has revolutionized recruitment by introducing online platforms, AI-driven tools, and virtual experiences. These changes have enabled organizations to reach a broader pool of candidates, streamline processes, and enhance the overall candidate experience.
What are the key strategies for building strong candidate engagement in the digital age?
Successful candidate engagement in the digital age involves adopting a candidate-centric approach, utilizing data and analytics to personalize interactions, and embracing multi-channel communication. Providing prompt feedback, creating a compelling employer brand, and designing user-friendly application processes are also critical strategies.
How can organizations balance automation and the human touch in candidate engagement?
Balancing automation and the human touch requires organizations to strategically use technology while maintaining personalized, empathetic interactions. Automated tools like chatbots can handle routine queries, freeing up human recruiters to focus on building meaningful connections and providing personalized attention to candidates.
What challenges can organizations face in digital candidate engagement?
Organizations may encounter challenges such as privacy concerns related to data collection and usage, the risk of overwhelming candidates with excessive communication, and difficulties in catering to diverse cultural and generational preferences.