In today's fast-paced and ever-changing job market, the traditional approaches to recruitment and reporting have become increasingly obsolete. The dynamics of talent acquisition demand a more agile and data-driven approach to stay competitive and make informed decisions. This guide, "Adapting Reporting Strategies to Dynamic Recruitment Requirements with Agile Insights," aims to navigate the evolving landscape of recruitment reporting.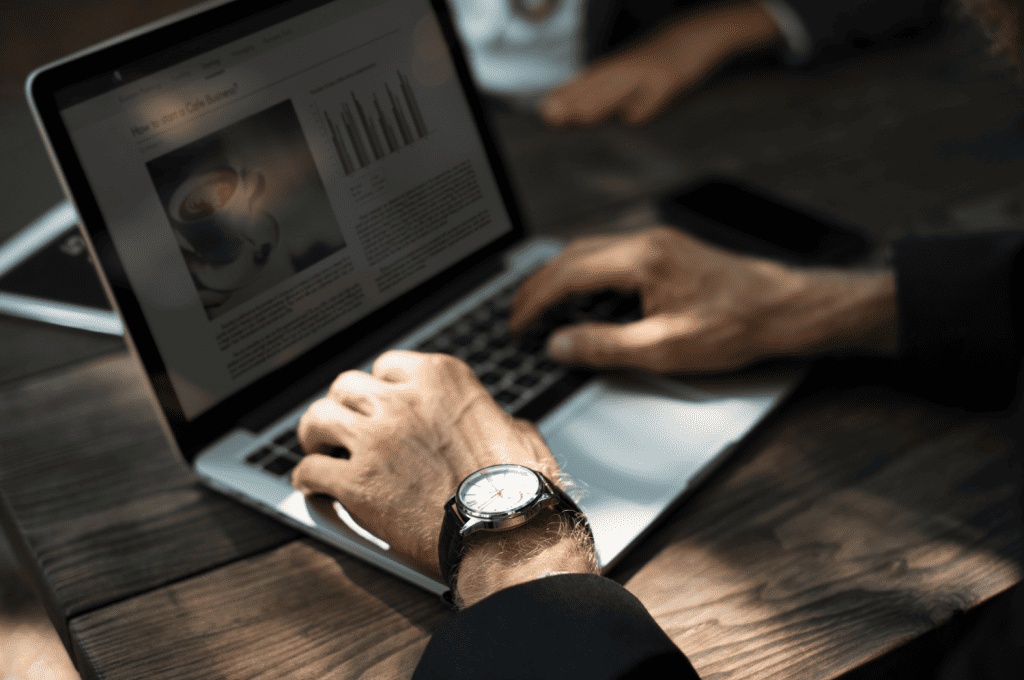 Dynamic recruitment, characterized by the constant flux in talent needs, candidate expectations, and market conditions, has necessitated a shift from static, periodic reporting to agile insights derived from real-time data. Recruitment professionals are now tasked with not just sourcing and hiring top talent but also leveraging data to gain a competitive edge.
In this guide, we will explore the concept of dynamic recruitment and the challenges it poses to traditional reporting practices. We will delve into the essence of agile insights, emphasizing their pivotal role in addressing these challenges. Additionally, we will provide practical strategies and case studies to help organizations adapt their reporting strategies, ensuring they remain responsive and effective in the ever-evolving world of recruitment. Join us on this journey to harness the power of data-driven agility in recruitment reporting.
Hirebee ensures that you are able to find the best candidates in the market for your team through industry-leading candidate screening as well as candidate sourcing features.
Understanding Dynamic Recruitment
Dynamic recruitment represents a paradigm shift in the way organizations source, select, and onboard talent. To effectively adapt reporting strategies to this dynamic landscape, it's crucial to first understand what dynamic recruitment entails.
Characteristics of Dynamic Recruitment:
Dynamic recruitment is characterized by its ever-evolving nature, driven by factors such as technological advancements, market fluctuations, and changing candidate expectations. Key characteristics include:
Rapid Changes: Job market dynamics can change quickly, requiring organizations to respond promptly.
Skill and Talent Variability: Talent pools with varying skills and experiences necessitate flexible recruitment strategies.
Diverse Sourcing Channels: Recruitment sources range from job boards to social media, creating a broad candidate reach.
Candidate-Centric Approach: Today's candidates expect personalized, engaging experiences during the hiring process.
Impact on Traditional Reporting:
Traditional recruitment reporting, often characterized by static, periodic reports, struggles to keep pace with dynamic recruitment. It may not capture real-time data or adapt to changing trends, making it less effective in supporting decision-making.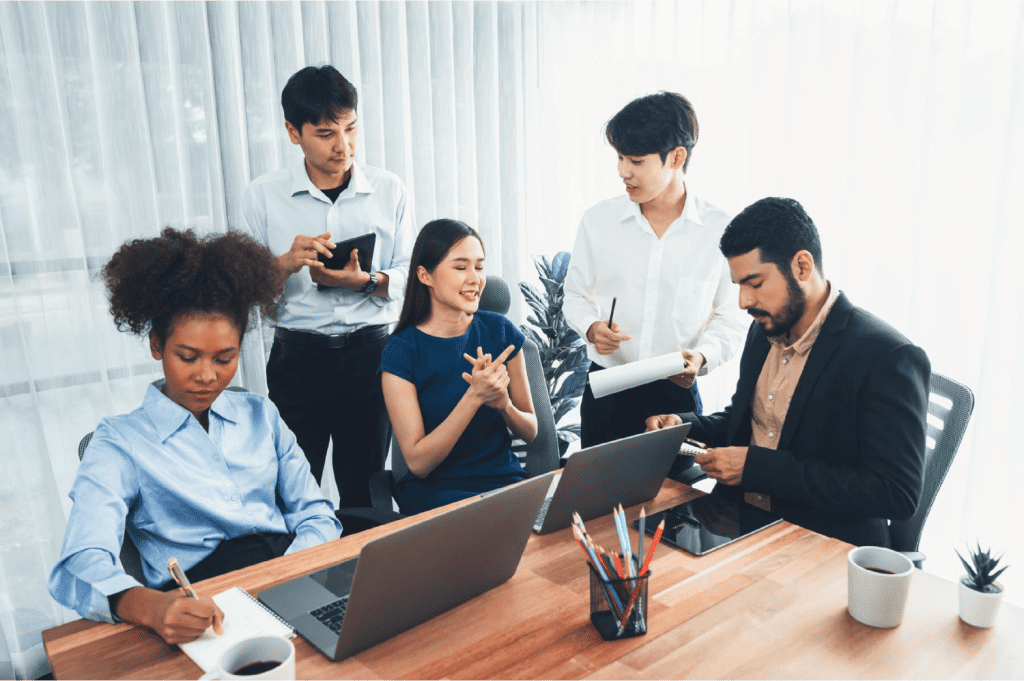 Challenges Faced in Dynamic Recruitment:
Dynamic recruitment poses several challenges for reporting strategies, including:
Data Overload: The influx of data from various sources can be overwhelming.
Reactive Decision-Making: Traditional reporting can lead to reactive rather than proactive recruitment strategies.
Incomplete Insights: Static reports may miss critical insights needed for strategic planning.
In summary, dynamic recruitment is marked by its fluidity and complexity, necessitating a new approach to reporting. Understanding its characteristics and challenges is the first step in adapting reporting strategies to effectively meet the demands of this evolving landscape.
Agile Insights: The Key to Adaptation
In the rapidly evolving landscape of recruitment, traditional reporting strategies often fall short in meeting the dynamic requirements of today's organizations. This is where Agile Insights emerge as a crucial component for success. Agile Insights refer to the ability to gather, analyze, and act upon data quickly and effectively in response to changing recruitment needs.
What are Agile Insights?
Agile Insights are data-driven, real-time decision-making tools that enable recruitment teams to adapt swiftly to shifting demands. They encompass a holistic approach that involves continuous monitoring, iterative improvements, and the integration of data into recruitment processes. These insights are not limited to just historical data but extend to predictive and prescriptive analytics, offering proactive solutions to recruitment challenges.
Benefits of Agile Insights in Recruitment
The benefits of Agile Insights are multifaceted. They empower organizations to make informed decisions, optimize recruitment strategies, enhance candidate experiences, and ultimately, gain a competitive edge in the talent market. By harnessing the power of data and analytics, recruitment teams can identify trends, spot potential bottlenecks, and align their efforts with the broader organizational goals.
Role of Data in Agile Insights
Data forms the bedrock of Agile Insights. It includes both internal recruitment data (applicant tracking system, performance metrics) and external data (market trends, competitor analysis). The ability to collect, clean, integrate, and analyze this data is fundamental to the success of Agile Insights, enabling organizations to make data-driven decisions with confidence.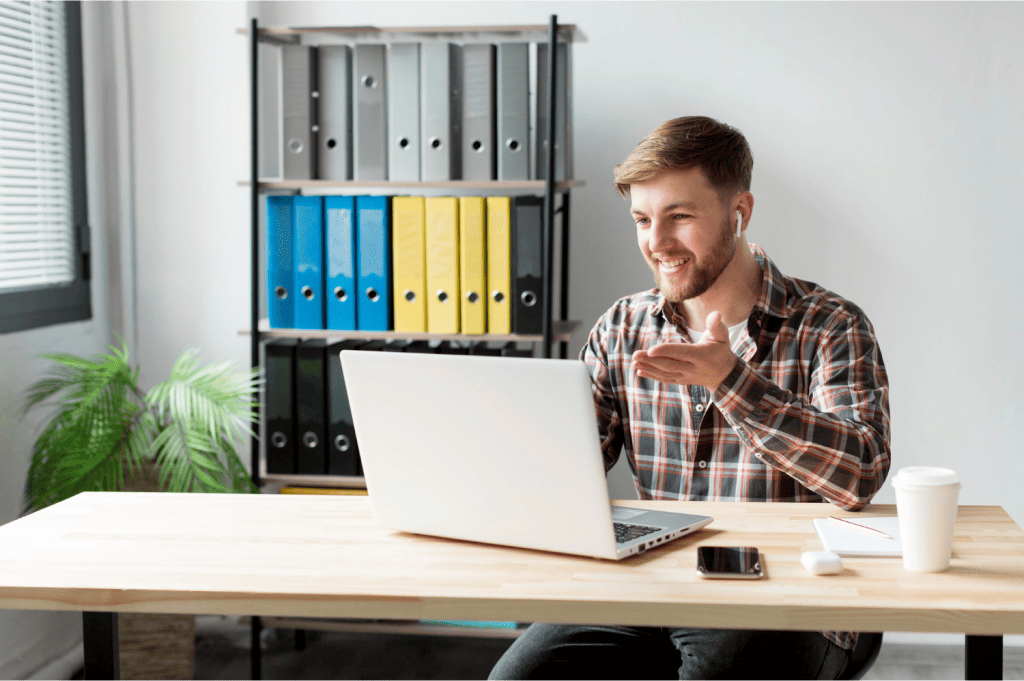 Building a Data-Driven Culture
To fully leverage Agile Insights, organizations must cultivate a data-driven culture. This involves fostering a mindset that values data as a strategic asset and encourages all stakeholders to actively participate in data-driven decision-making. Training, collaboration, and the implementation of data-driven practices across the recruitment lifecycle are essential steps in building this culture.
In summary, Agile Insights provide the agility and precision required to navigate the ever-changing recruitment landscape. They empower organizations to harness the power of data and make strategic decisions that align with their evolving recruitment requirements.
Adapting Reporting Strategies
In the ever-evolving landscape of dynamic recruitment, traditional reporting strategies often fall short in providing the timely and insightful data necessary for effective decision-making. To navigate this challenging terrain, organizations must adapt their reporting practices to align with the agile principles that drive modern recruitment. This section outlines the steps to revamp reporting strategies:
Assessing Current Reporting Practices:
Successful adaptation begins with a comprehensive assessment of your existing reporting practices. This entails evaluating the types of reports regularly used, the frequency of reporting, and the key metrics tracked. Understanding your current reporting landscape provides a baseline for improvements.
Identifying Reporting Gaps:
Once you've assessed your existing practices, it's crucial to identify the gaps and limitations in your current reporting setup. What critical information is missing from your reports? Which areas require more focus? These questions will guide you in pinpointing areas for enhancement.
Agile Reporting Framework:
Implementing an agile reporting framework involves a shift from static, periodic reports to dynamic, real-time insights. This includes exploring options for real-time reporting, employing interactive dashboards, and fostering collaborative reporting practices within your recruitment teams. Embracing agile reporting ensures that your organization can swiftly adapt to changing recruitment requirements.
By undergoing this transformative process, organizations can equip themselves with the tools and practices necessary to meet the challenges of dynamic recruitment head-on, enabling them to make data-driven decisions in a rapidly evolving talent landscape.
Implementing Agile Insights
To successfully adapt reporting strategies to dynamic recruitment requirements, it's essential to implement agile insights effectively. This section delves into the practical steps and considerations for deploying agile reporting within your recruitment processes.
Data Collection and Integration
Begin by establishing robust data collection practices. Identify the relevant sources of recruitment data, including applicant tracking systems, job boards, social media, and employee referrals. Ensuring data quality and consistency is crucial to make informed decisions. Implement data integration solutions to centralize and streamline data access, ensuring that your reporting team has access to accurate and up-to-date information.
Analytics and Insights
Leverage advanced analytics techniques to derive meaningful insights from your recruitment data. Embrace data modeling, machine learning, and predictive analytics to forecast future recruitment trends, optimize candidate sourcing, and improve decision-making. These insights empower recruiters to allocate resources efficiently and enhance the overall recruitment strategy.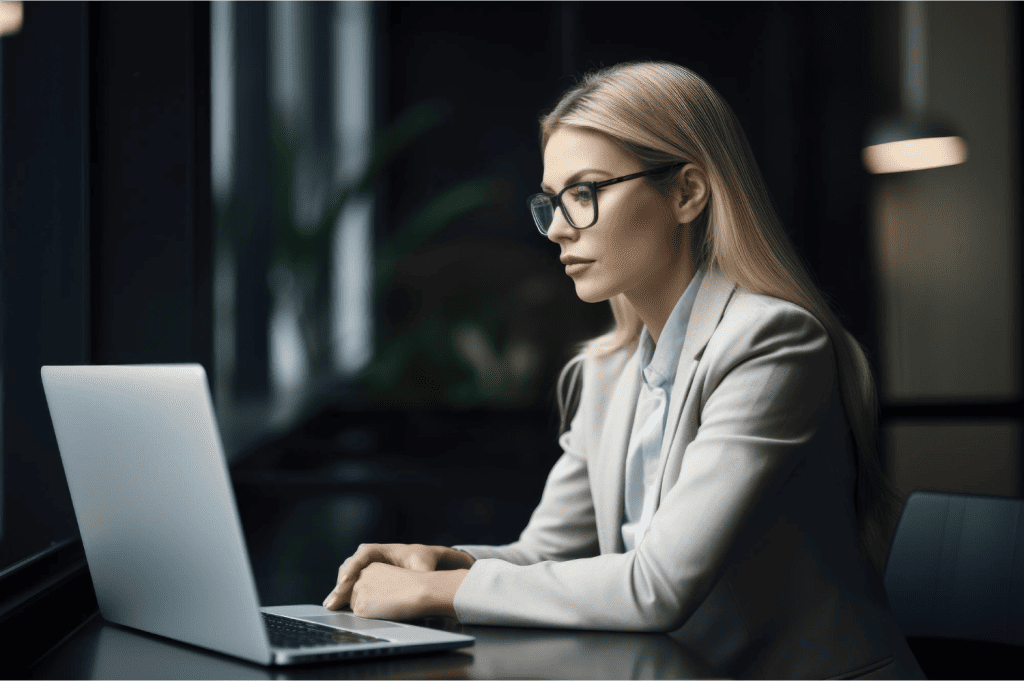 Continuous Improvement
Agile reporting is an iterative process. Establish feedback loops with recruiters, hiring managers, and other stakeholders to gather insights into the effectiveness of your reporting efforts. Use this feedback to refine your reporting strategy continually. Encourage a culture of learning and adaptability within your recruitment team.
Technology and Tools
Invest in recruitment software that supports agile reporting. Many modern applicant tracking systems (ATS) come with built-in reporting and analytics capabilities. Additionally, consider using specialized reporting platforms and visualization tools to create intuitive dashboards and share insights with key stakeholders.
By implementing these agile insights, your organization can navigate the ever-evolving landscape of dynamic recruitment more effectively, enabling data-driven decision-making and ultimately improving your talent acquisition outcomes.
Case Studies
In this section, we delve into real-world examples of organizations that have successfully adapted their reporting strategies to meet the challenges of dynamic recruitment. These case studies provide valuable insights into how agile reporting can be implemented effectively and the transformative impact it can have on recruitment processes.
Case Study 1: XYZ Corporation
XYZ Corporation, a global tech giant, faced the challenge of rapidly changing talent demands in the highly competitive tech industry. By adopting agile reporting practices, they were able to streamline their recruitment processes. Real-time dashboards allowed their HR teams to monitor candidate pipelines, identify bottlenecks, and adjust strategies on the fly. As a result, they reduced time-to-hire by 30% and improved candidate quality.
Case Study 2: ABC Healthcare
ABC Healthcare, a large healthcare provider, grappled with seasonal fluctuations in staffing needs. Through predictive analytics and data-driven insights, they optimized their staffing levels, ensuring they had the right number of healthcare professionals during peak periods. This not only improved patient care but also reduced labor costs significantly.
Case Study 3: DEF Startup
DEF Startup, a fast-growing technology startup, relied on an agile reporting framework from day one. They used collaborative reporting tools to involve hiring managers in the process. This approach enhanced communication and alignment between HR and hiring teams, resulting in faster hiring decisions and a more efficient recruitment process.
These case studies showcase the versatility and effectiveness of agile reporting in various industries and contexts. They serve as practical examples for organizations looking to adapt their reporting strategies to meet the ever-changing demands of dynamic recruitment.
Challenges and Solutions
In the journey of adapting reporting strategies to meet the demands of dynamic recruitment, several challenges may arise. Understanding and addressing these challenges is crucial to ensuring the successful implementation of agile insights. Here, we explore some common obstacles and provide strategies for overcoming them.
Common Challenges in Implementing Agile Insights:
Data Quality and Integration: Dynamic recruitment often involves data from various sources, making data quality and integration a challenge. Inaccurate or incomplete data can lead to unreliable insights.
Resistance to Change: Traditional reporting methods may be deeply ingrained in an organization's culture. Resistance to change from stakeholders can hinder the transition to agile insights.
Resource Constraints: Implementing agile insights may require new tools, technologies, and skilled personnel. Resource constraints can impede progress.
Strategies to Overcome Challenges:
Data Governance: Establish robust data governance practices to ensure data quality and consistency. Regularly audit and clean data sources.
Change Management: Develop a change management plan that involves educating and engaging stakeholders. Showcase the benefits of agile insights and involve them in the process.
Invest in Training: Provide training to your team on agile methodologies, data analytics, and reporting tools. Invest in the right technology solutions to facilitate the transition.
Pilot Projects: Start with pilot projects to test agile reporting methods before scaling up. This allows you to identify and address issues on a smaller scale.
Continuous Improvement: Embrace a culture of continuous improvement. Solicit feedback from users and make iterative adjustments to your reporting strategies.
By recognizing these challenges and implementing these strategies, organizations can effectively adapt their reporting strategies to dynamic recruitment requirements and harness the power of agile insights to make more informed and timely hiring decisions.
Conclusion
In conclusion, the dynamic nature of recruitment demands a shift from traditional reporting to agile insights. Embracing agile reporting strategies enables organizations to adapt swiftly to evolving requirements, harnessing real-time data for informed decision-making. By cultivating a data-driven culture, integrating advanced analytics, and leveraging modern technology, businesses can optimize their recruitment processes, improving efficiency and quality. Success stories from leading organizations attest to the effectiveness of this transformation. As the recruitment landscape continues to evolve, those who embrace agile insights will not only survive but thrive, shaping the future of recruitment reporting and ensuring a competitive edge in talent acquisition.
Hirebee makes sure that you are able to make the most of your recruiting efforts, as you will no longer have to worry job distribution or reporting and analytics.
FAQs
What is dynamic recruitment, and why does it require a different reporting approach?
Dynamic recruitment refers to the ever-changing nature of hiring needs. Traditional reporting may not keep up with these changes, making agile insights essential to adapt quickly.
What are agile insights, and how do they differ from traditional reporting?
Agile insights involve real-time data, continuous feedback, and iterative reporting methods, allowing organizations to respond swiftly to evolving recruitment needs.
How can I assess whether my organization needs to adapt its reporting strategies for dynamic recruitment?
Look for signs such as slow response times, difficulty in tracking real-time recruitment data, or mismatched reporting outcomes with current needs.
What are the key metrics and KPIs to focus on when implementing agile reporting in recruitment?
Metrics like time-to-fill, cost-per-hire, candidate quality, and source effectiveness are crucial. KPIs should align with your organization's specific recruitment goals.
How can I build a data-driven culture within my recruitment team?
Encourage data literacy, provide training, and promote data-driven decision-making at all levels. Recognize and reward those who embrace data in their work.