With 65-75% of the talent market consisting of passive candidates, candidate sourcing presents itself as a truly lucrative opportunity for talent acquisition. By tapping into that share of the job market, businesses can level up their recruitment by going after a major part of the job market they had not sought after before. However, as lucrative as it is, candidate sourcing can be a hard process to figure out. Employers will have to map out a comprehensive strategy that can consistently make job openings visible to their target audience.
Building a winning candidate sourcing strategy is in the mind of many businesses looking to tap into the market for passive candidates. And the first step for building any winning candidate sourcing strategy is to figure out which candidate sourcing channels to use. Different channels serve different hiring needs, and it is important to distinguish which channels will meet your needs best.
Job Boards
Job boards are one of the best possible places where recruiters can source candidates. With the most popular job board, Indeed, having 225 million registered job-seekers, it is safe to assume that a good chunk of these job-seekers are not active users of job boards. Therefore, it is safe to assume that a lot of the job boards can be used to their fullest potential if employers proactively search through the registered resumes of the job boards they are subscribed to, instead of only relying on applicants who came across their job listing.
A lot of job boards like Indeed charge additional service fees for employers looking to search through their database of resumes. This presents a perfect business opportunity for both the job boards and employers alike. The additional data on passive candidates who are otherwise not actively looking for new job opportunities is a true treasure trove for employers looking to expand their reach in the job market by encompassing passive candidates into their recruitment efforts.
For example, Indeed charges from 120-300 $ per month for access to their database of resumes, and other job boards charge at a relatively similar price range. Employers can also create fairly sophisticated standardized and automated candidate sourcing processes by creating email templates and sending bulk emails.
As a side note, it is important to remember that the more relevant the job board is to your position geographically or by industry, the more valuable the job board's resume database will be. For example, outside of the US, UK and Canada, Indeed's resume database doesn't contain enough resumes to warrant such a hefty subscription. That is why it would be recommended for employers to leverage more local job boards for their candidate sourcing. There are also very specific job boards out there which target a specific industry, such as job boards for truck drivers, actors, restaurant workers, freelancers, etc.
Most popular job boards include: Indeed, ZipRecruiter, Monster, Glassdoor.
Talent Databases
In general, all forms of talent databases are a great sourcing channel for employers to leverage. Many websites which do not have the intent of functioning as job market intermediaries can similarly be used to source talent. Such websites can range from actual professional platforms such as GitHub, to social media websites such as Twitter and Instagram. It is safe to say that for advanced recruiters, the world is their oyster, as they will see any website as a depository for their next ideal candidates.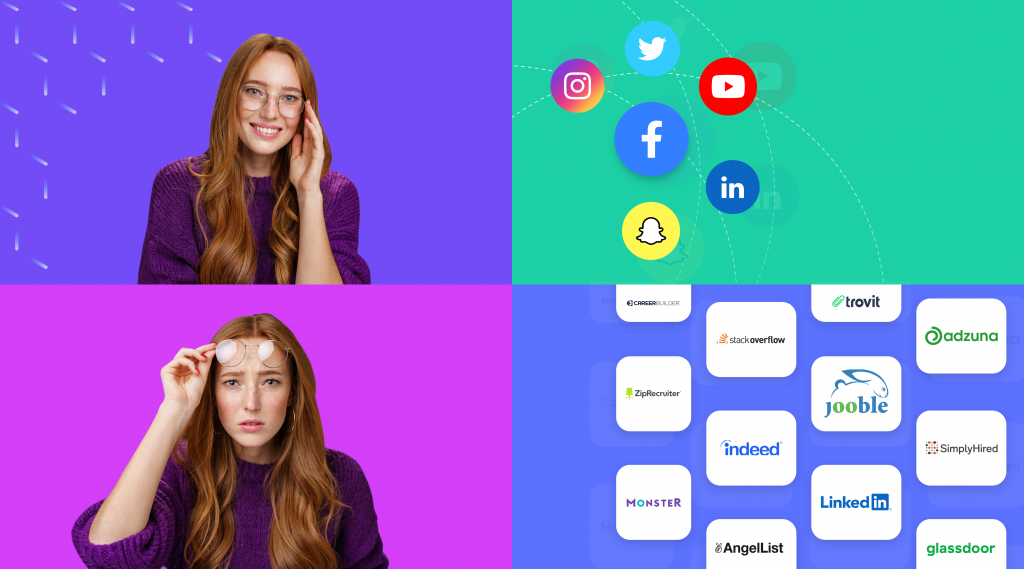 We have a comprehensive guide detailing advanced recruitment methods for working with talent databases. Follow our link to learn more about sourcing from talent databases >> The ultimate guide to candidate sourcing online – Hirebee.
Talent Pooling
Talent pooling is a recruitment practice which can be viewed as a long term investment into your recruitment processes. With talent pooling, you are essentially compiling your own talent database, composed of applicants to previous job positions whom you had rejected but would be open to hiring for future job opportunities. This way, you are rounding up a talent database of your own, which can also be considered passive candidates that you have sourced to maintain demand for your future vacancies.
With talent pooling you are essentially maximizing the efficiency of your recruitment campaigns by making use of all of your recruitment efforts, instead of perpetually starting from scratch and having nothing to work with every time a job position opens up. The best way to develop your talent pool and invest every applicant data back into your recruitment process is to manage all your recruitment process with recruitment software, which lets you easily create and manage a robust candidate database.

Learn more about talent pooling with recruitment software >> Creating and managing talent pool – Hirebee

Referrals
The internet is not going to replace the power of referrals anytime soon. As a matter of fact, it may be facilitating it. Current statistics suggest that 30-50% of jobs are currently being filled through referrals. And with the internet creating interpersonal networks bigger than ever before, there is a case to be made that no source of hire is better than referrals.
Employers can make use of referrals through many different ways. First, an employee referral program is vital. With an employee referral program, you are encouraging your employees to let you leverage their networks to find the ideal candidate. It is no coincidence that 71% of US companies reported that they have a referral program. For an effective employee referral program, employers should have the following:
Incentive. Employers should encourage their employees' participation in the employee referral program through reward systems or any other way they deem appropriate. The incentive should be big enough to ensure participation throughout the entire organization, while not being too costly to drain the recruitment budget.
Standardizing recruitment. These sorts of strategies should be implemented into your recruitment process and standardized. This means that you should create a process for always informing your employees of a job opening that you would like referrals for.
Track effectiveness. Employee referral programs will by no means always be a walk in the park. To ensure you're not wasting time pursuing the wrong strategy, you should keep track of the effectiveness of your employee referral program.
External referrals can also be leveraged as a powerful candidate sourcing channel. Unlike employee referral programs, external referrals see the hiring team rely on their external professional network instead of their coworkers. Recruiters can use their LinkedIn, social media and interpersonal connections to announce that they are hiring, and that they would be open to receiving referrals from their network.
Networking
A powerful network is advantageous in any discipline and setting, and it's no exception for hiring. With a powerful network, recruiters can enhance their candidate sourcing by announcing their job openings to passive candidates they have added to their network over time. Not only will you directly look for people in your network to apply to your network, but you can also have your network help you fill your job position by referring you people from their network.
Fostering such a network to announce your job announcements can be facilitated with social media platforms like Twitter and Facebook, and of course with LinkedIn. However such networks are no good if you are not spending enough time engaging with them. So be sure to be active on all the platforms you are using for networking. These are some common practices to make sure that your engagement with your network is optimal.
Only connect with people who will add value to your network. Do not go around adding random people to your network to increase its size. Add professionals which suit your target audience and that have a valuable network of their own. Connecting with whoever to increase your number of connections will not only hurt your engagement, but will also snowball into a network of irrelevant people which will hardly bring value to your recruitment.
Interact with your network. Whether it's sending the occasional message, interacting with posts, or making or sharing posts of your own, interacting with your network when you don't need them for filling vacancies will make it more likely for them to give you the time of today when you do need them for filling vacancies.
Make appealing job announcements. If your job announcements are highly interesting and seem just like any other spammy wall of text, good luck getting any response! Polish your job announcements and make them look like less of an advert and more of a friend reaching out to his friends.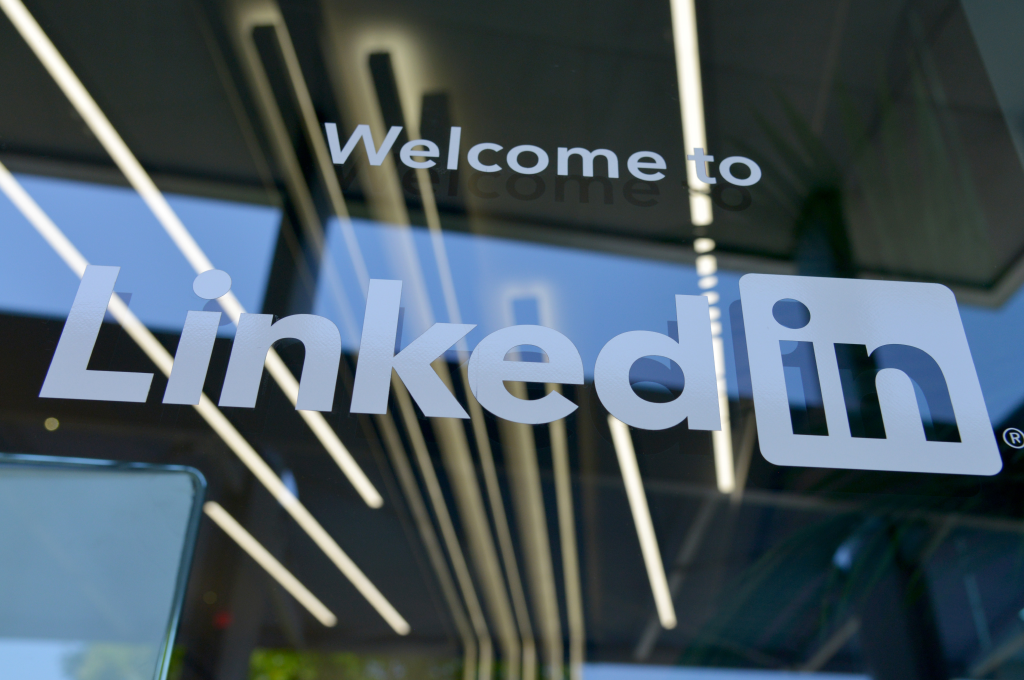 Social Media
Social media can strengthen both your candidate sourcing channels of referrals and networking. It is an extremely valuable asset in your bid of marketing your job opportunities to your network, and it's also the main way you are going to be building up your network and exposing your job opportunities to a wider crowd of passive candidates. The power of social media is immense, and if you're not leveraging your social media to market your job opportunities, you are definitely missing out.
The practice of using social media to source candidates is referred to as social sourcing, and it's main purpose is to expand your job distribution beyond platforms where active candidates are searching for job opportunities, and making yourself visible in the eyes of the general public, where's you'll likely have a lot of passive candidates lurking. Hirebee makes it easy for your team to automatically connect their job announcements with Facebook, Twitter and LinkedIn.

Learn more about social sourcing with Hirebee >> Corporate social media posting – Hirebee

LinkedIn
LinkedIn is the ultimate candidate sourcing channel for any employer. A job board, talent database and a social networking site all in one; LinkedIn provides an indispensable platform for employers to source candidates. If you're not on LinkedIn, you're missing out, and there's no two ways about it.
In many ways, LinkedIn is very similar to a job board, and in many ways it is not. LinkedIn has branded itself to be a social media platform for professionals. And this very distinction makes LinkedIn a platform which secures better engagement from its members. Candidates who are passive in the job market are logically less active and engaged on job boards they are signed up to, as they are not playing an active role in the job market. However, this is not the case with LinkedIn, where passive or not, professionals from all walks of life are regularly polishing their profile and building their personal brand. This means that LinkedIn is likely a better alternative for sourcing passive candidates, depending on the position you are sourcing for; some professions are not very prevalent on LinkedIn.
Despite all these differences, candidates are sourced in a similar way. Boasting over 830 million profiles, LinkedIn nearly has four times as many professionals registered to their website as Indeed. This means that recruiters can similarly search through LinkedIn's sophisticated database to find matching resumes and contact their prospects. Unlike Indeed however, LinkedIn is a more global platform, with sufficient numbers of profiles for lots of countries. For access to all LinkedIn profiles and for powerful search capabilities, users will have to upgrade their accounts to either LinkedIn Premium, LinkedIn Sales Navigator or LinkedIn Recruiter, each costing 59.99, 99.99 and 825 USD per month respectively.
Not to mention all the other ways LinkedIn provides value for candidate sourcing. It is the best way for professionals to network, with no close seconds, your social sourcing will be way more effective on LinkedIn as it's basically a social media for professionals, and you are way more likely to receive referrals as your network's networks will also be filled with passive candidates.