In today's fiercely competitive tech landscape, finding and attracting top talent is crucial for the success of any organization. With the rapid evolution of technology and increasing demand for specialized skills, traditional recruitment methods may fall short in identifying the best candidates. This is where tech hiring metrics come into play – providing valuable insights into the recruitment process and enabling organizations to optimize their efforts.
The recruitment process can be a complex and resource-intensive undertaking, making it essential for companies to measure and analyze key performance indicators (KPIs) to enhance their hiring strategies. In this article, we will explore the top 12 tech hiring metrics that can revolutionize the way organizations identify, engage, and secure top tech talent. From sourcing and applicant tracking to screening and time metrics, we will delve into the significance of each metric and offer practical tips on how to leverage the data to make informed decisions. By embracing these metrics, businesses can streamline their recruitment process, reduce time-to-hire, improve candidate quality, enhance diversity, and ultimately gain a competitive edge in the dynamic tech industry.
Hirebee Makes finding the right candidates for your team a lot easier, especially with the help of effective recruitment marketing solutions and improved job distribution.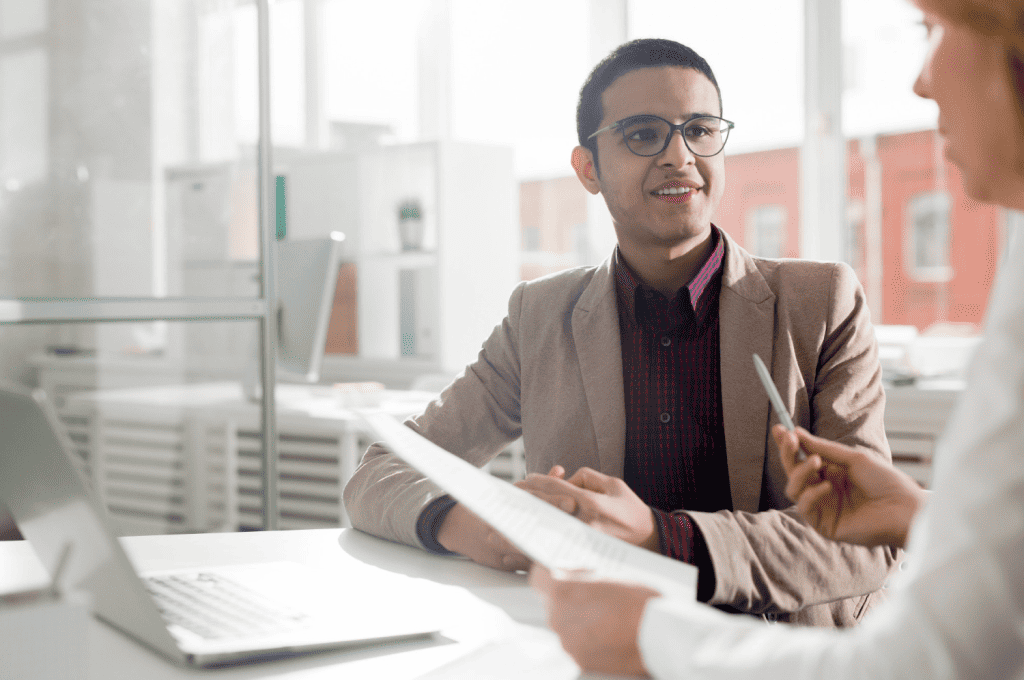 Sourcing Metrics
A successful tech hiring process starts with effective sourcing strategies. Sourcing metrics provide valuable insights into the efficiency and performance of different channels used to attract potential candidates. By measuring and analyzing these metrics, organizations can optimize their sourcing efforts and focus on channels that yield the best results.
Time-to-Fill (TTF) is a critical sourcing metric that assesses the time taken to fill a tech position from the moment it's opened. A shorter TTF is desirable, as prolonged vacancies can lead to productivity losses and increased workload for existing team members. Benchmarking TTF against industry standards helps set realistic expectations and highlights areas that need improvement.
Source Effectiveness evaluates the performance of various sourcing channels, such as job boards, social media, employee referrals, and recruitment agencies. By identifying the most effective sources, recruiters can allocate resources and efforts strategically. Channels delivering high-quality candidates should be prioritized, while underperforming ones may be reassessed or discontinued.
By focusing on these sourcing metrics, companies can fine-tune their talent acquisition strategies, reduce time-to-hire, and secure top tech talent in a competitive job market. Moreover, data-driven decision-making ensures a more targeted and cost-efficient approach to recruitment, ultimately leading to a more productive and diverse workforce.
Screening and Interviewing Metrics
Effective screening and interviewing are crucial stages in the tech hiring process, as they directly impact the quality of talent brought into the organization. By tracking key metrics in this phase, companies can optimize their screening and interview processes, leading to better hiring decisions and increased efficiency.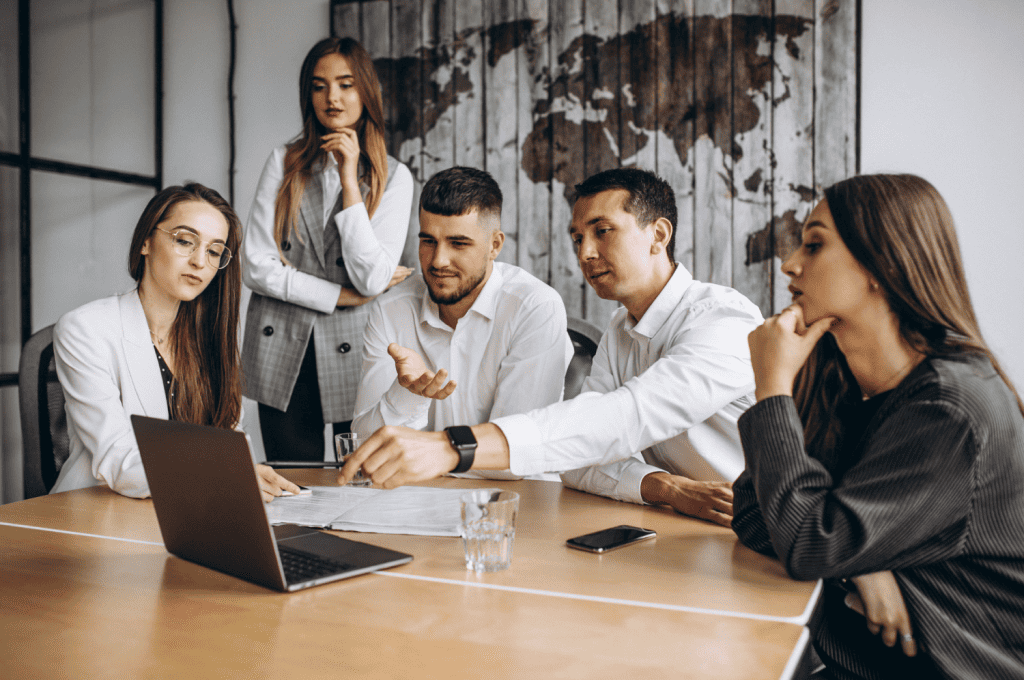 Resume-to-Interview Ratio:
The resume-to-interview ratio measures the effectiveness of the initial screening process in identifying potential candidates. A low ratio could indicate that the screening criteria are too stringent, resulting in a limited candidate pool. On the other hand, a high ratio might suggest a lack of proper screening, leading to wasted time during interviews. To optimize this metric, recruiters should continually refine the screening criteria, aligning them with the specific requirements of the role, and ensure a balanced approach that filters out unqualified applicants while not excluding potentially good matches.
Interview-to-Offer Ratio:
The interview-to-offer ratio indicates how many candidates make it through the interview stage and ultimately receive a job offer. A low ratio could point to flaws in the interview process, such as a lack of consistency in evaluation or inadequate communication with candidates. HR teams and hiring managers should collaborate to establish clear evaluation criteria and conduct thorough, fair, and structured interviews. Regularly reviewing the interview process and training interviewers can enhance the interview-to-offer ratio, leading to a more efficient and successful hiring process.
By closely monitoring these screening and interviewing metrics, organizations can identify areas of improvement, make data-driven decisions, and create a streamlined recruitment process that attracts top tech talent while saving time and resources.
Screening and Interviewing Metrics
Screening and interviewing are critical stages in the tech hiring process, where the most qualified candidates are identified and evaluated for their fit within the organization. Efficiently managing these stages can significantly impact the overall recruitment process's success and help secure top tech talent. To achieve this, certain key metrics can be employed to measure and optimize screening and interviewing procedures.
The Resume-to-Interview Ratio assesses the effectiveness of candidate screening. A low ratio could indicate an inefficient screening process or a misalignment between job requirements and candidate qualifications. By analyzing and refining the screening criteria, recruiters can improve this ratio and ensure that only the most relevant candidates move forward.
The Interview-to-Offer Ratio evaluates the conversion rate of candidates from the interview stage to receiving a job offer. A high ratio may suggest that the interview process is thorough and accurate in assessing candidates, while a low ratio might indicate potential issues, such as uncompetitive offers or lengthy decision-making processes.
Additionally, Time-to-Screen (TTS) and Time-to-Interview (TTI) metrics highlight the speed of candidate evaluation, as prolonged delays can result in the loss of qualified candidates to competitors. Minimizing these time frames through streamlined processes and prompt scheduling demonstrates the organization's efficiency and respect for candidates' time.
By focusing on these screening and interviewing metrics, companies can make informed data-driven decisions, enhance candidate experiences, and secure the best tech talents efficiently. Continual assessment and improvement of these metrics can foster a dynamic and competitive hiring process, positioning organizations for success in the ever-evolving tech landscape.
Time Metrics
A crucial aspect of optimizing the tech recruitment process lies in efficiently managing time. Delays at various stages can lead to the loss of top talent and increased costs. Therefore, tracking and improving time metrics can significantly impact the overall success of the hiring process.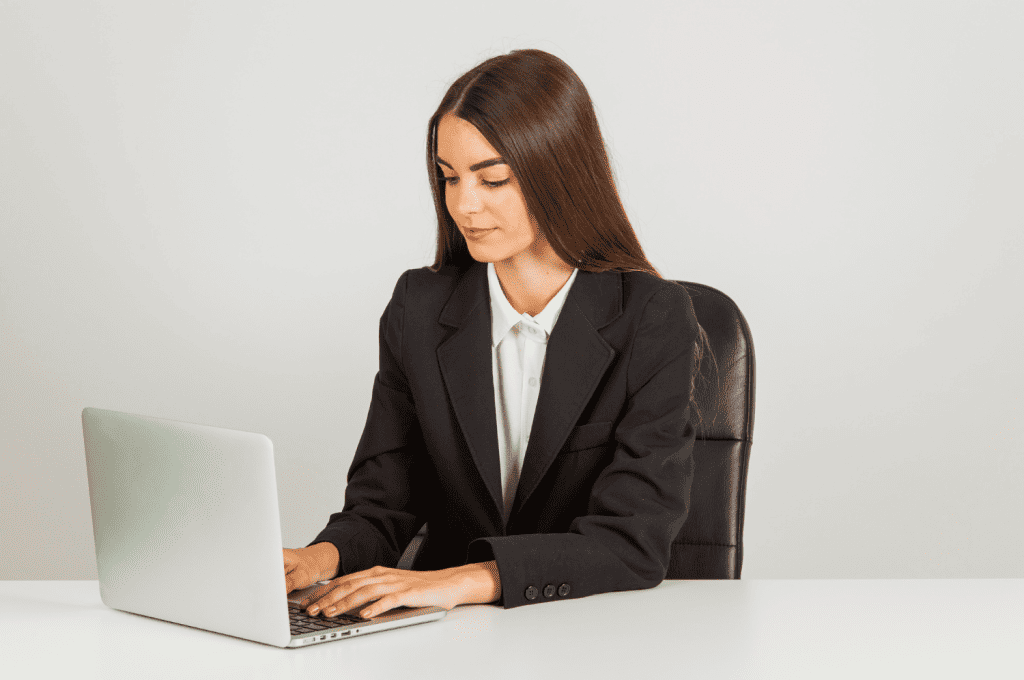 Time-to-Screen (TTS) measures the duration between receiving an application and completing the initial screening. Reducing TTS ensures that qualified candidates move swiftly through the process, minimizing the risk of losing them to competitors. Streamlining the screening process, setting clear criteria, and utilizing applicant tracking systems are effective strategies to expedite TTS.
Time-to-Interview (TTI) is the time taken to schedule interviews after screening. Lengthy TTI can cause candidates to lose interest and enthusiasm for the role. Promptly arranging interviews, leveraging technology for scheduling, and involving key stakeholders early on can expedite TTI and keep candidates engaged.
Time-to-Hire (TTH) gauges the overall time taken from application submission to job offer acceptance. A prolonged TTH can result in a negative candidate experience and potential withdrawal of interest. Shortening TTH requires continuous process evaluation, identifying bottlenecks, and optimizing recruitment workflows.
By prioritizing time metrics, organizations can gain a competitive edge in attracting top tech talent, enhancing their employer brand, and reducing the cost per hire. Regularly monitoring and refining these metrics fosters a dynamic and efficient recruitment process that aligns with the fast-paced tech industry's demands.
Offer Acceptance Metrics
A crucial aspect of optimizing the tech recruitment process is assessing offer acceptance metrics. It involves understanding candidate behavior and factors influencing their decision to accept or decline job offers. Two primary metrics are essential in this context:
Firstly, the Offer Acceptance Rate measures the percentage of candidates who accept job offers extended to them. A low acceptance rate can indicate potential issues with the organization's employer branding, compensation packages, or candidate experience during the hiring process. By identifying and addressing these pain points, companies can improve their offer acceptance rate, ensuring they secure the top tech talent they need.
Secondly, the Offer Acceptance Time tracks the duration taken by candidates to respond to a job offer. Prolonged response times can lead to increased chances of losing candidates to competing offers or changing decisions. By streamlining the offer communication process and providing clear timelines, employers can reduce acceptance time and increase the likelihood of securing the desired candidates.
To optimize offer acceptance metrics, companies should focus on enhancing their employee value proposition, showcasing a positive and inclusive work culture, and offering competitive compensation packages. Regularly analyzing these metrics and benchmarking against industry standards allows organizations to fine-tune their recruitment strategies, attract top talent, and build a strong tech team to drive innovation and success in the digital age.
Diversity Metrics
Ensuring a diverse and inclusive workforce is crucial for any tech company's success, as it fosters innovation, creativity, and a broader perspective. To achieve diversity and inclusivity, it is essential to track and optimize diversity metrics throughout the recruitment process.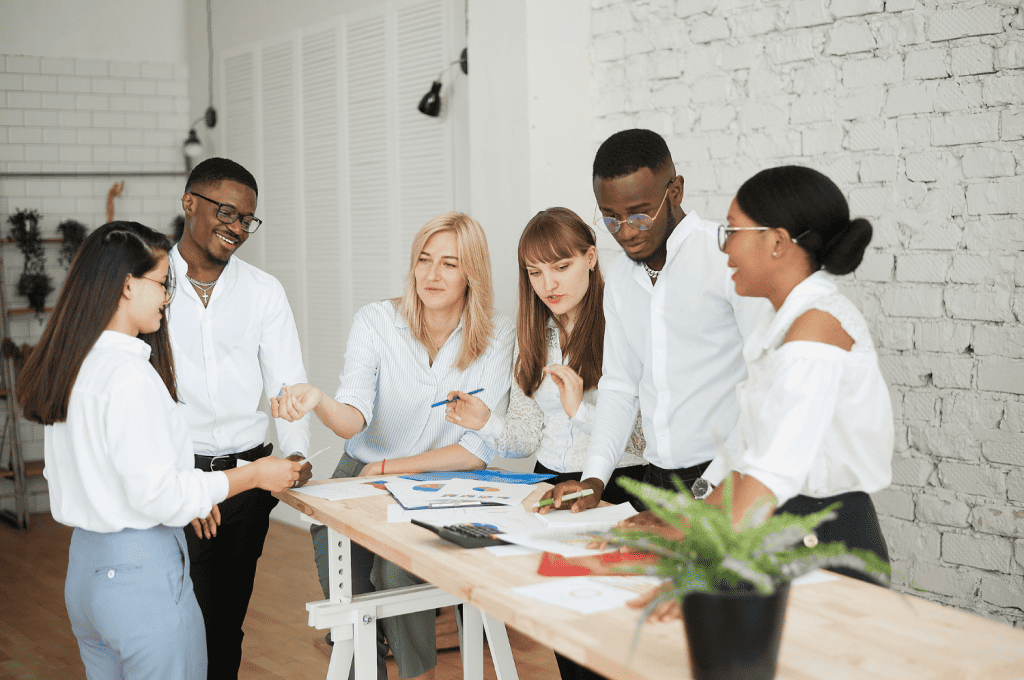 Diversity in Applicant Pool:
A diverse applicant pool sets the foundation for a diverse workforce. HR teams must monitor and analyze the composition of applicants in terms of gender, ethnicity, age, and other relevant factors. Tracking this metric allows organizations to identify potential biases in their sourcing and outreach efforts. Implementing targeted initiatives, such as diverse job postings and partnerships with diverse organizations, can attract a more inclusive candidate pool.
Diversity in Hiring:
Beyond attracting a diverse applicant pool, organizations must also focus on hiring a diverse workforce. Measuring diversity metrics at each stage of the hiring process helps identify potential gaps or biases in candidate selection. Regularly reviewing hiring data allows for continuous improvement and the implementation of measures to mitigate unconscious biases. Additionally, creating an inclusive interview and assessment process ensures that candidates from diverse backgrounds have an equal opportunity to showcase their skills.
Ultimately, emphasizing diversity metrics is not only a moral imperative but also a strategic advantage in the competitive tech industry. A diverse workforce brings together a variety of experiences and perspectives, driving innovation and problem-solving. By proactively tracking and optimizing diversity metrics, tech companies can build a workforce that reflects the world's diversity and create a more inclusive and successful organization.
Conclusion
In conclusion, optimizing tech hiring through data-driven metrics is essential for streamlining the recruitment process and securing top talent. The top 12 tech hiring metrics covered in this outline provide crucial insights into sourcing effectiveness, applicant tracking, screening, time management, diversity, and cost analysis. By leveraging these metrics, organizations can make informed decisions, identify areas for improvement, and foster an inclusive and efficient hiring culture. Emphasizing continuous improvement and collaboration among HR, hiring managers, and recruiters is vital for achieving successful outcomes. Implementing these metrics will undoubtedly lead to better hiring practices and ultimately contribute to the long-term success of the organization.
Hirebee makes sure that almost every aspect of recruiting is a lot easier, especially with the inclusion candidate screening tools that can help you confirm if you have the right applicant.
FAQs
What are tech hiring metrics, and why are they important?
Tech hiring metrics are quantitative measurements used to assess various aspects of the recruitment process for technical positions. These metrics provide valuable insights into the effectiveness and efficiency of your hiring strategies. They help organizations make data-driven decisions to improve candidate quality, reduce time-to-hire, and control recruitment costs.
How can optimizing the tech recruitment process benefit my organization?
Optimizing the tech recruitment process can lead to several benefits, including faster hiring cycles, better candidate quality, increased diversity in the talent pool, reduced recruitment costs, and improved overall hiring outcomes. It can also enhance the candidate experience and boost employer branding.
What are the top 12 tech hiring metrics that I should be tracking?
The top 12 tech hiring metrics to optimize your recruitment process are: Time-to-Fill (TTF), Source Effectiveness, Applicant Completion Rate, Candidate Drop-off Rate, Candidate Quality Ratio, Resume-to-Interview Ratio, Interview-to-Offer Ratio, Time-to-Screen (TTS), Time-to-Interview (TTI), Time-to-Hire (TTH), Offer Acceptance Rate, and Offer Acceptance Time.
How can I measure the effectiveness of different sourcing channels?
To measure the effectiveness of different sourcing channels, track the number of qualified candidates each channel generates and calculate the percentage of hires from each source. You can use applicant tracking systems or recruitment software to capture and analyze this data easily.
What strategies can I employ to reduce the time-to-fill and time-to-hire metrics?
To reduce time-to-fill and time-to-hire, streamline your screening and interview processes, use technology to automate repetitive tasks, maintain clear communication with candidates, and ensure effective collaboration between hiring managers and recruiters.