In the ever-evolving landscape of talent acquisition and human resources, the candidate experience has emerged as a pivotal factor in shaping the success of organizations. At the heart of this candidate-centric approach lies the strategic utilization of candidate surveys – a potent tool for gauging and improving the recruitment journey. This blog delves into the multifaceted dimensions of the role of surveys shaping the candidate experience, shedding light on the transformative potential that surveys hold in today's competitive job market.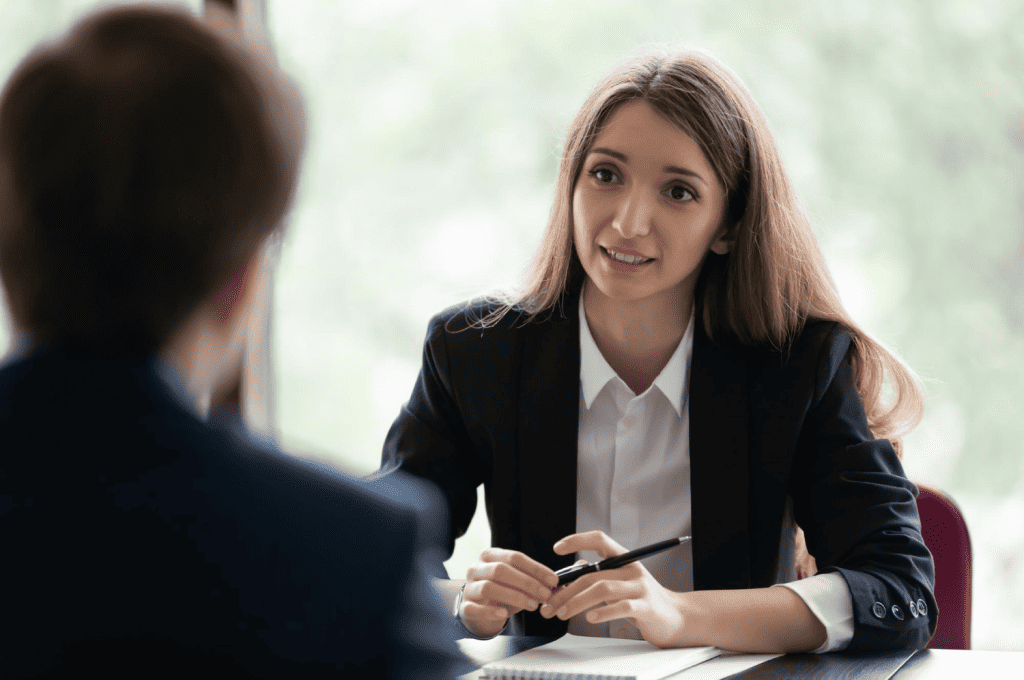 Candidates are no longer mere job seekers; they are potential brand ambassadors, customers, and future employees who seek not only a job but an enriching journey throughout the recruitment process. Surveys have risen as a dynamic means to capture candid feedback, measure candidate satisfaction levels, and gain invaluable insights into the perceptions and expectations of candidates. This process is instrumental in ensuring that the entire recruitment process is a harmonious, engaging, and empathetic experience for candidates, ultimately leading to enhanced employer branding, retention rates, and overall organizational success.
This exploration will navigate through the significance, best practices, and innovative techniques associated with surveying applicants to enhance the candidate experience, underlining their indispensable role in fostering a positive recruitment journey. Join us as we delve deeper into this critical aspect of modern HR and recruitment strategies, where surveys become the bridge that connects talent with organizations, facilitating a symbiotic relationship that benefits both parties. Hirebee can assist with all your candidate screening, candidate sourcing, and other recruiting needs, including using surveys to create a positive candidate journey.
What Is a Positive Candidate Experience?
A positive applicant experience refers to the overall impression and interaction a job applicant has with an organization throughout the entire recruitment process, from initial contact to onboarding or the end of the hiring process.
It is characterized by several key elements:
Communication:
Clear, timely, and consistent communication between the organization and the candidate is vital. This includes acknowledging the application, providing updates on the status of the application, and offering constructive feedback after interviews.
Transparency:
A transparent process where candidates understand each stage of the recruitment process, the expected timelines, and the company's values and culture. This helps manage expectations and reduce anxiety.
Respect and Fairness:
Treating all candidates with respect and fairness, regardless of whether they are ultimately selected for the position. Every candidate should feel that their efforts and time have been valued.
Efficiency:
An efficient and well-organized recruitment process that minimizes delays, unnecessary paperwork, and redundant interviews. This ensures that candidates don't waste their time.
Engagement:
Engaging candidates by making the recruitment process interactive and informative. This includes answering questions, providing insights into the company's culture, and making candidates feel like they are part of the company even before they are hired.
Feedback:
Offering constructive feedback to candidates who were not selected for a position. This helps candidates understand where they can improve and leaves them with a positive impression of the organization.
Why A Positive Candidate Experience Matters
A positive candidate experience is critical for attracting, retaining, and engaging top talent, building a strong employer brand, and ensuring legal and ethical compliance in the recruitment process. It matters for several reasons:
Attracting Top Talent:
It helps organizations attract the best talent in a competitive job market. Candidates who have a positive experience are more likely to accept job offers.
Retention:
Candidates who have a positive experience are more likely to stay with the organization once they are hired. A negative experience can lead to turnover.
Employer Branding:
It contributes to building a strong and positive employer brand. Candidates who have a good experience are more likely to recommend the organization to others and leave positive reviews on job sites and social media.
Cost Savings:
A positive experience can lead to cost savings in terms of reduced turnover, shorter time-to-fill vacancies, and a larger pool of referrals.
Diversity and Inclusion:
A positive candidate experience promotes diversity and inclusion by ensuring that all candidates, regardless of their background, are treated with respect and fairness. This can lead to a more diverse workforce.
Legal and Ethical Considerations:
Treating candidates with respect and fairness is not only good business practice but may also have legal and ethical implications. Discrimination or mistreatment of candidates can lead to legal issues and damage an organization's reputation.
How Surveys Are Used at Different Touchpoints to Measure and Enhance Candidate Satisfaction
In the modern landscape of recruitment, candidate satisfaction plays a pivotal role in shaping an organization's success in attracting and retaining top talent. Employers have recognized the importance of providing a positive experience to candidates, from the moment they first encounter a job opening to the final stages of the hiring process and beyond.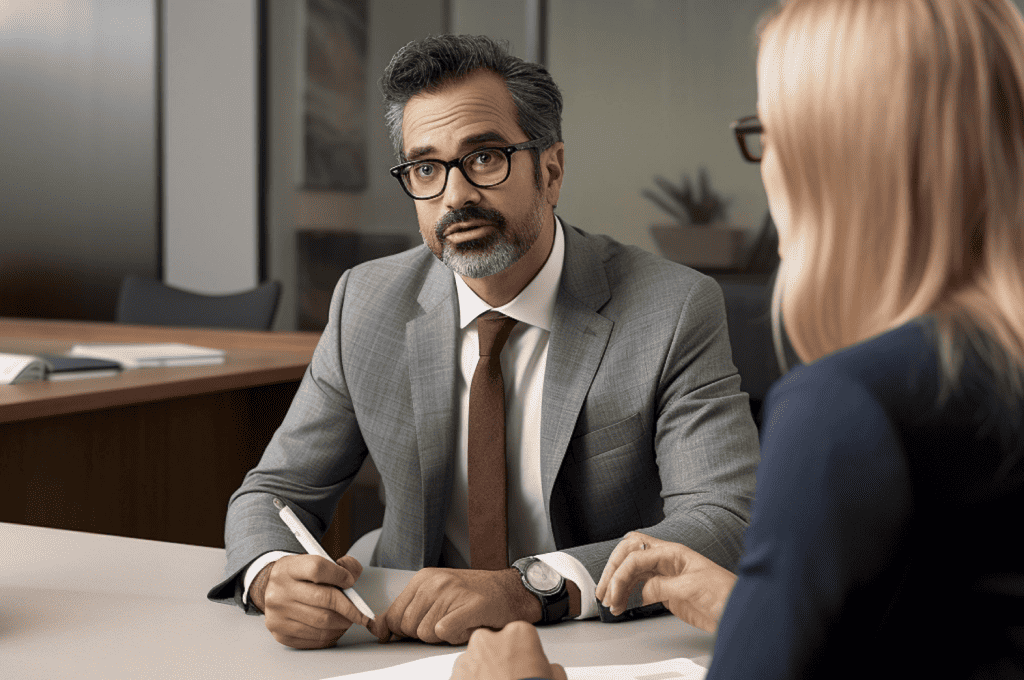 To effectively measure and enhance candidate satisfaction, organizations deploy surveys at various touchpoints along the recruitment journey.
Pre-Application Surveys:
At the earliest stage of the candidate journey, organizations often use pre-application surveys to gather insights on what motivates potential applicants to consider a job with the company. These surveys help organizations understand the expectations and preferences of their target candidates.
Questions in pre-application surveys might focus on aspects such as the clarity of job descriptions, the appeal of the company's mission and values, and the effectiveness of the recruitment marketing strategies. This information enables organizations to tailor their job postings and outreach efforts to align with candidate preferences.
Application Process Surveys:
After candidates initiate the application process, it's essential to maintain a smooth and efficient experience. Application process surveys are used to gauge the ease and user-friendliness of the application system. Candidate feedback on this touchpoint can help organizations identify and eliminate potential barriers to entry for candidates.
Questions in these surveys often revolve around the simplicity of the application form, the time required to complete it, and any technical issues encountered. Organizations can make necessary improvements based on this feedback to ensure a frustration-free application process.
Post-Application Surveys:
When candidates have submitted their applications, post-application surveys provide a valuable opportunity to engage with candidates and collect feedback on their experience up to that point. Organizations can inquire about the clarity of communication, the timeliness of response, and the candidate's perception of their application status.
By actively seeking feedback at this stage, employers can identify any potential bottlenecks or communication gaps and take corrective actions to maintain a positive impression in the minds of candidates, even if they are not selected.
Interview Experience Surveys:
Interviews are a critical touchpoint in recruitment process improvement. Interview experience surveys allow candidates to share their thoughts on the interview process, the professionalism of the interviewers, and the alignment of interview questions with the job requirements.
This feedback is invaluable for organizations in refining their interview techniques, ensuring consistent and fair assessments, and providing interviewers with guidance for improvement.
Post-Offer Surveys:
Once an offer has been extended to a candidate, it's important to continue the feedback loop. Post-offer surveys help organizations understand whether the candidate felt valued and respected during the offer stage and if there were any issues that need attention.
Questions in these surveys might focus on the clarity of the offer, the competitiveness of the compensation package, and the overall experience of accepting the job.
Onboarding and First-Day Surveys:
The onboarding process is a crucial transition point for candidates as they become employees. Surveys conducted during the onboarding phase capture feedback on the orientation process, the support provided, and the candidate's early experiences in their new role.
By addressing concerns and making necessary improvements based on this feedback, organizations can enhance the likelihood of successful employee integration and retention.
Post-Rejection Surveys:
Even for candidates who are not selected for a position, their experience matters. Post-rejection surveys are designed to gather feedback on the reasons for non-selection, the clarity of feedback provided, and the candidate's willingness to consider future opportunities with the organization.
Effective post-rejection surveys contribute to maintaining a positive relationship with candidates who may apply for other roles in the future, serving as a talent pool for future recruitment efforts.
Tips and Best Practices for Designing Candidate Experience Surveys
Designing effective candidate experience surveys is essential for gathering valuable feedback and insights to improve your recruitment process.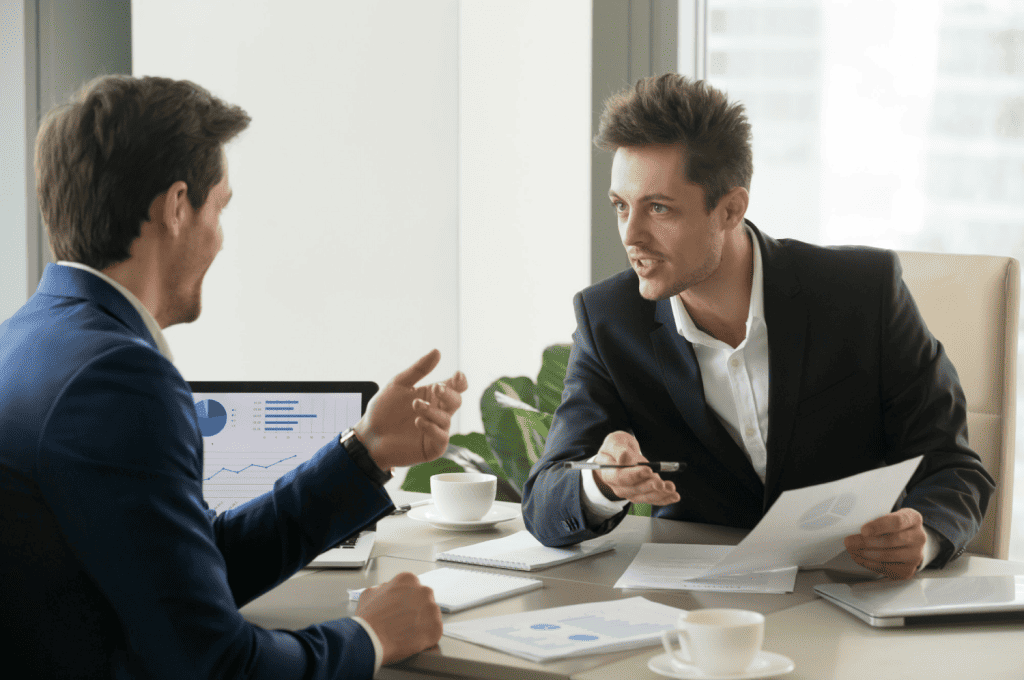 Here are some tips and best practices to consider when creating these surveys:
Clearly Define Objectives:
Start by identifying the specific goals and objectives of your survey. What aspects of the candidate experience do you want to assess? Understanding your objectives will help shape the survey questions and focus on the most critical areas.
Keep it Short and Relevant:
Candidates are more likely to complete shorter surveys. Keep your survey concise by focusing on the most important questions. Ensure that each question directly contributes to your objectives.
Use a Mix of Question Types:
Utilize a variety of question types, including multiple-choice, Likert scale (e.g., rate from 1 to 5), open-ended, and yes/no questions. Different question types provide a well-rounded view of the candidate's experience.
Ask About Key Touchpoints:
Cover the critical touchpoints in the recruitment process, such as application experience, interview process, communication, and onboarding. This allows you to pinpoint areas that need improvement.
Avoid Leading Questions:
Phrase questions in a neutral and unbiased way to ensure honest and accurate responses. Avoid leading language that could influence the candidate's answers.
Prioritize Feedback on Key Issues:
While you want a comprehensive view, prioritize gathering feedback on issues that have the most significant impact on the overall experience, such as communication, interview preparedness, and professionalism.
Include an Open-Ended Question:
Give candidates the opportunity to provide qualitative feedback in their own words. This can yield insights you might not have considered and allows candidates to express their experiences more fully.
Test Your Survey:
Before distributing the survey, test it with a small group of candidates or colleagues. This helps identify any confusing or unclear questions and ensures the survey functions correctly.
Anonymity and Confidentiality:
Assure candidates that their responses will remain anonymous and confidential. This encourages honest and open feedback.
Timing and Follow-Up:
Send the survey at the appropriate time, such as after an interview or after a decision has been made. Follow up with candidates who do not respond to increase response rates.
Regular Data Analysis:
Regularly analyze the survey results to identify trends and areas for improvement. Use this data to make data-driven decisions and implement changes in your recruitment process.
Conclusion
In conclusion, the role of surveys in shaping the candidate experience is paramount in today's competitive job market. By facilitating open communication and feedback exchange, surveys serve as a powerful tool for organizations to improve their recruitment processes and create a positive recruitment journey. Through surveys, candidates can express their thoughts, concerns, and suggestions, allowing companies to gain valuable insights into their recruitment practices.
A positive recruitment journey not only enhances an organization's reputation but also attracts top talent and fosters a culture of continuous improvement. It empowers candidates to feel heard, respected, and engaged throughout the hiring process, resulting in a lasting impact on their perception of the company. Employers who prioritize candidate experience are more likely to build a pool of talented, satisfied employees who contribute to the company's success.
Surveys are the linchpin in this process, enabling organizations to fine-tune their recruitment strategies, identify pain points, and make necessary adjustments. As the job market continues to evolve, companies that leverage surveys to create a positive candidate experience will undoubtedly stand out as employers of choice, ensuring long-term success in attracting, selecting, and retaining the best talent. Hirebee can help your recruiting team streamline operations using surveys for a much more effective hiring process.
FAQs
What is the candidate experience in recruitment?
Candidate experience in recruitment refers to the overall impression and interaction a job applicant has with an organization throughout the hiring process. It encompasses every touchpoint, from job application to onboarding, and can greatly influence a candidate's perception of the company.
Why is candidate experience important in recruitment?
A positive candidate experience can help attract and retain top talent, enhance an organization's reputation, and improve the quality of hires. It also promotes diversity and inclusion by ensuring that all candidates are treated with respect and fairness.
What role do surveys play in candidate experience?
Surveys play a crucial role in candidate experience as they provide a structured way to collect feedback from applicants about their interactions with the recruitment process. This feedback is invaluable for organizations to identify areas for improvement and make data-driven decisions.
What types of surveys are commonly used in candidate experience assessments?
Common survey types include post-application surveys, post-interview surveys, and post-rejection surveys. These surveys gather feedback on different stages of the recruitment process and help organizations understand the candidate's perspective.
How can organizations use candidate experience surveys effectively?
Effective use of candidate experience surveys involves designing clear, concise, and relevant questions, using multiple channels to reach candidates, analyzing data for trends, and taking actionable steps to improve the recruitment process based on the feedback received.