In the fast-evolving landscape of modern recruitment, where talent is not only a valuable asset but also a vital driver of organizational success, the traditional one-size-fits-all approach to hiring has become obsolete. Today, the focus has shifted towards creating a personalized recruitment journey that not only identifies the right candidates but also ensures a positive experience for applicants.
This blog explores a powerful tool in this evolving process: surveys. By incorporating surveys into the recruitment journey, organizations can gain valuable insights into the needs, preferences, and expectations of their prospective employees. This data not only streamlines the hiring process but also enhances the overall applicant experience, making it more individualized, transparent, and inclusive.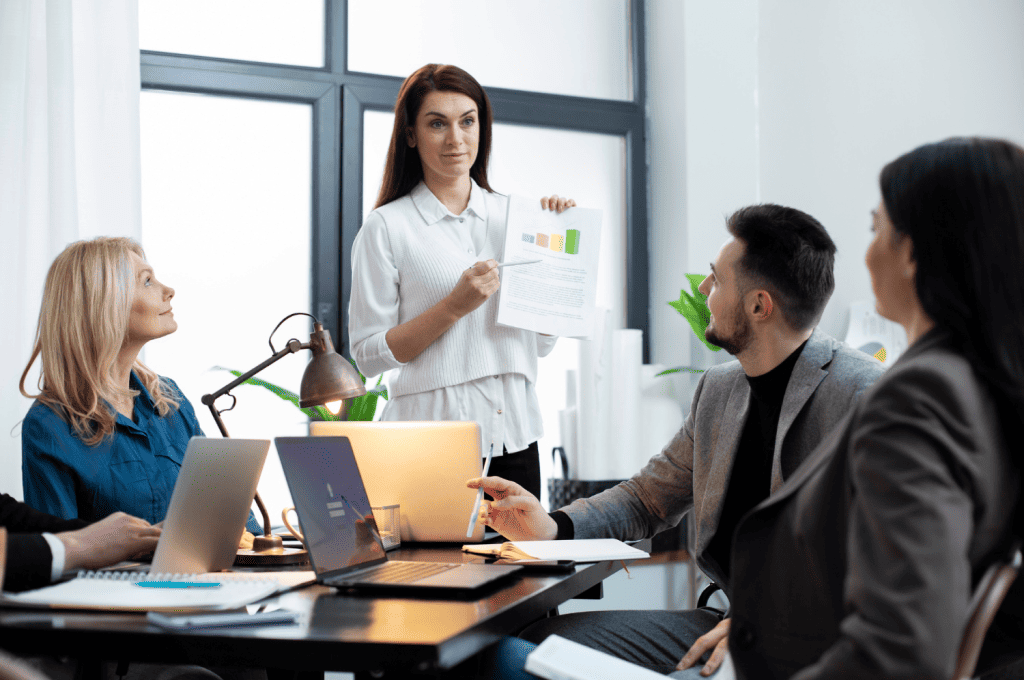 We will delve into the myriad ways in which surveys are revolutionizing recruitment, from tailoring job descriptions and interview processes to understanding candidate motivations and refining employer branding. As we navigate this intriguing intersection of technology and human resources, we'll showcase how personalized recruitment journeys not only attract the best talent but also foster a positive, lasting impression on applicants, ultimately contributing to a more dynamic and successful workforce. Join us on this journey to discover how surveys are transforming the way we recruit, making it an enriching experience for both employers and job seekers alike. Hirebee can help you get started with developing surveys that ask the right questions to get insightful data, allowing you to personalize the candidate experience.
What Personalizing the Applicant's Recruitment Journey Means
Personalizing an applicant's recruitment journey is the practice of tailoring the entire process of attracting, assessing, and onboarding candidates to meet their individual needs, preferences, and expectations. It involves treating each applicant as a unique individual rather than following a one-size-fits-all approach. This concept recognizes that every candidate has distinct qualifications, motivations, and circumstances, and aims to create a more engaging and inclusive experience by taking those factors into account.
Personalization encompasses various aspects of the recruitment process, including communication, assessment methods, interview formats, and onboarding procedures. It involves understanding and respecting the candidate's background, values, and aspirations. Employers use surveys, feedback mechanisms, data analytics, and other tools to gather information on what matters most to candidates and adjust their recruitment strategies accordingly.
By personalizing the recruitment journey, organizations can reduce bias in the selection process, create a more transparent and communicative environment, and ultimately attract candidates who are not only qualified but also align with the company's culture and values. It fosters a sense of respect and consideration, enhancing the overall candidate experience and increasing the likelihood of successfully hiring top talent who will contribute positively to the organization.
How Surveys Gather Data About Individual Preferences and Strengths
Surveys are powerful tools for gathering data about individual preferences and strengths in the context of personalized recruitment. They offer a structured and efficient way to understand candidates on a deeper level, allowing organizations to tailor the recruitment experience to meet their unique needs.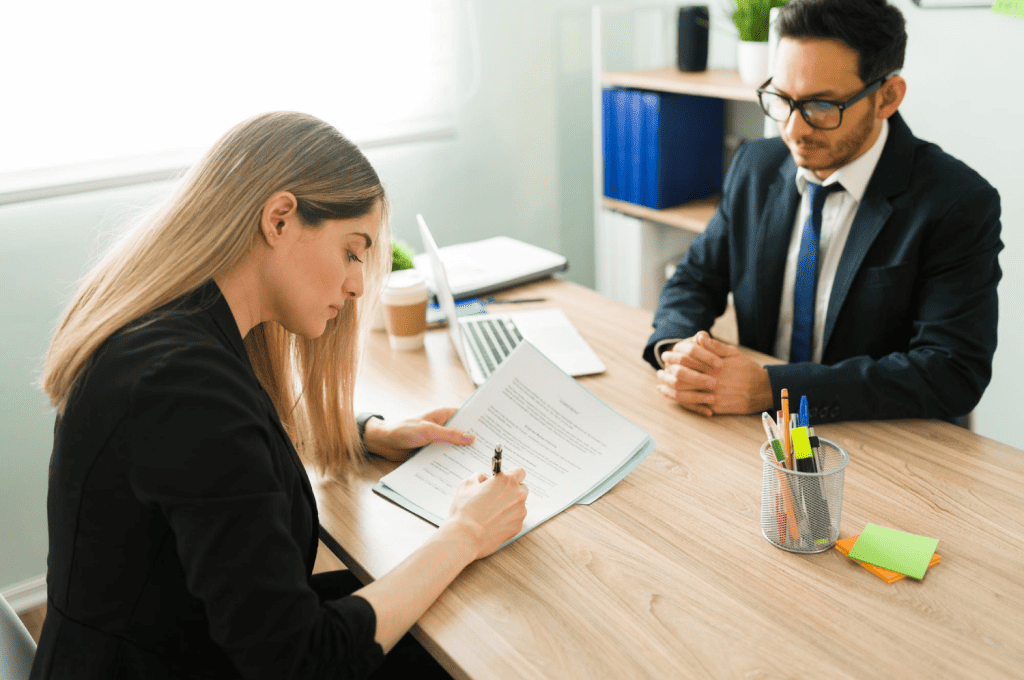 Here are several ways in which surveys collect data about individual preferences and strengths for a personalized recruitment experience:
Skills and Qualifications Assessment:
Surveys often include questions about a candidate's educational background, work experience, and specific skills relevant to the job. This information helps recruiters evaluate an applicant's qualifications and strengths, ensuring that they meet the job requirements.
Career Goals and Aspirations:
Surveys can inquire about a candidate's short-term and long-term career goals. Understanding an applicant's aspirations allows organizations to align their opportunities with what the candidate seeks, ensuring a better match and a more satisfying experience.
Work Environment Preferences:
Candidates have diverse preferences for work environments. Surveys can ask about factors such as preferred team size, work location (remote or on-site), and company culture fit. This information helps organizations determine if their workplace aligns with the candidate's preferences.
Communication and Interaction Style:
Effective collaboration often hinges on compatible communication styles. Surveys can include questions about how candidates prefer to communicate, whether they lean towards in-person, virtual, written, or verbal interactions. This data aids in creating a more comfortable and productive interview process.
Strengths and Weaknesses:
Candidates are frequently asked to self-assess their strengths and weaknesses in surveys. This self-awareness can help organizations tailor the recruitment process by providing opportunities for candidates to showcase their strengths and address potential weaknesses during interviews or assessments.
Preferred Assessment Methods:
Surveys can gather data on how candidates prefer to be assessed. Some may excel in traditional interviews, while others might prefer practical assessments, simulations, or behavioral evaluations. Knowing these preferences allows recruiters to select the most suitable assessment methods.
Feedback on the Recruitment Process:
Surveys often include questions about the candidate's experience during the recruitment process. This feedback is invaluable for organizations to identify areas of improvement, ensuring a smoother and more personalized journey for future applicants.
Inclusivity and Diversity Data:
Surveys can include questions about diversity and inclusion, allowing candidates to share information about their gender, race, ethnicity, and other factors. This data helps organizations track their diversity initiatives and ensures a more inclusive experience.
Personality and Cultural Fit:
Surveys may use personality assessments to gauge a candidate's fit with the company culture. Understanding a candidate's personality traits can help recruiters assess whether they align with the organization's values and work environment.
Additional Questions for Tailoring:
Surveys can be designed with open-ended questions that encourage candidates to share additional information about their preferences, strengths, and unique qualities. This open dialogue can reveal insights that might not surface through standardized questions.
Why Personalizing The Recruitment Journey is Important
The importance of personalizing the recruitment journey cannot be overstated in today's competitive job market. It's a transformative approach that recognizes the individuality of each candidate and tailors the entire recruitment process to their unique needs and preferences.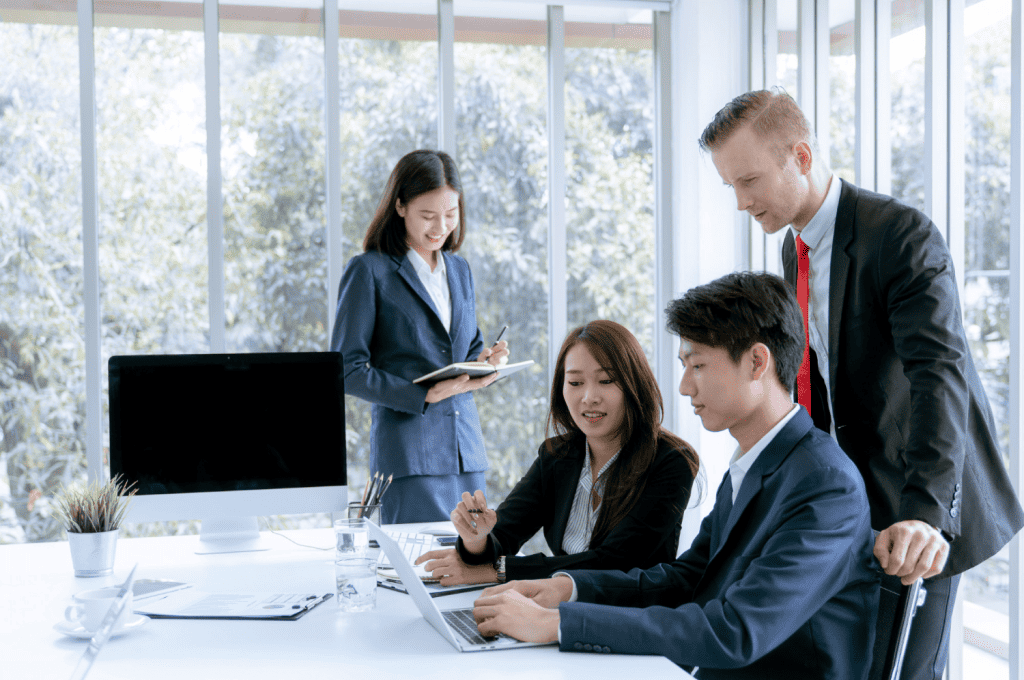 Here are some key reasons why personalization is crucial in modern recruiting:
Enhanced Candidate Experience:
Personalization does a great job at enhancing candidate engagement. When candidates feel that a company values their unique qualities and respects their preferences, it not only boosts their confidence but also leaves a lasting impression. Even if they are not selected for the role, they are more likely to view the organization favorably and may reapply or refer others.
Reduced Bias:
Personalization is an effective tool for reducing bias in the hiring process. By focusing on an applicant's qualifications, skills, and fit for the job, rather than making assumptions based on demographics, organizations promote fairness and equality in hiring.
Improved Talent Attraction and Retention:
Companies that personalize their survey-based recruitment journey are more likely to attract top talent. Candidates are drawn to organizations that demonstrate a commitment to understanding their unique needs and goals. Moreover, once hired, candidates who have had a personalized recruitment experience are more likely to stay with the company, reducing turnover and related costs.
Better Cultural Fit:
Personalization allows companies to assess not only a candidate's skills but also their cultural fit with the organization. Understanding an applicant's values and work preferences enables recruiters to make better-informed decisions, ensuring new hires are more likely to thrive and collaborate effectively within the company's culture.
Inclusivity and Diversity:
Personalization helps in creating a more inclusive recruitment process. It ensures that candidates from various backgrounds, experiences, and perspectives are recognized and valued. It's a powerful tool for advancing diversity and fostering a more inclusive workplace.
Data-Driven Decision-Making:
Personalization involves collecting data on individual preferences, strengths, and experiences through surveys and other feedback mechanisms. This data can be used for data-driven decision-making, allowing organizations to continuously improve their recruitment strategies and make better choices about candidates.
Enhanced Employer Brand:
Organizations that prioritize personalization of the recruitment journey often enjoy a stronger employer brand. They are seen as forward-thinking, employee-focused, and inclusive, which can attract not only candidates but also customers and partners who share similar values.
Cost Savings:
By personalizing the recruitment journey, companies can become more efficient in their hiring processes. Matching candidates more accurately to job roles reduces the likelihood of mismatches and costly turnover.
In a world where talent is a valuable resource, personalizing the recruitment journey is not just a trend but a strategic imperative. It's a way for organizations to stand out, attract top talent, and create a diverse, engaged, and innovative workforce. Personalization is a win-win approach where candidates find an experience that resonates with them, and companies gain a competitive edge in the market.
Recommendations To Personalize Recruitment Journeys With Surveys
Personalizing recruitment journeys with surveys is a valuable strategy to create a more engaging and effective hiring process.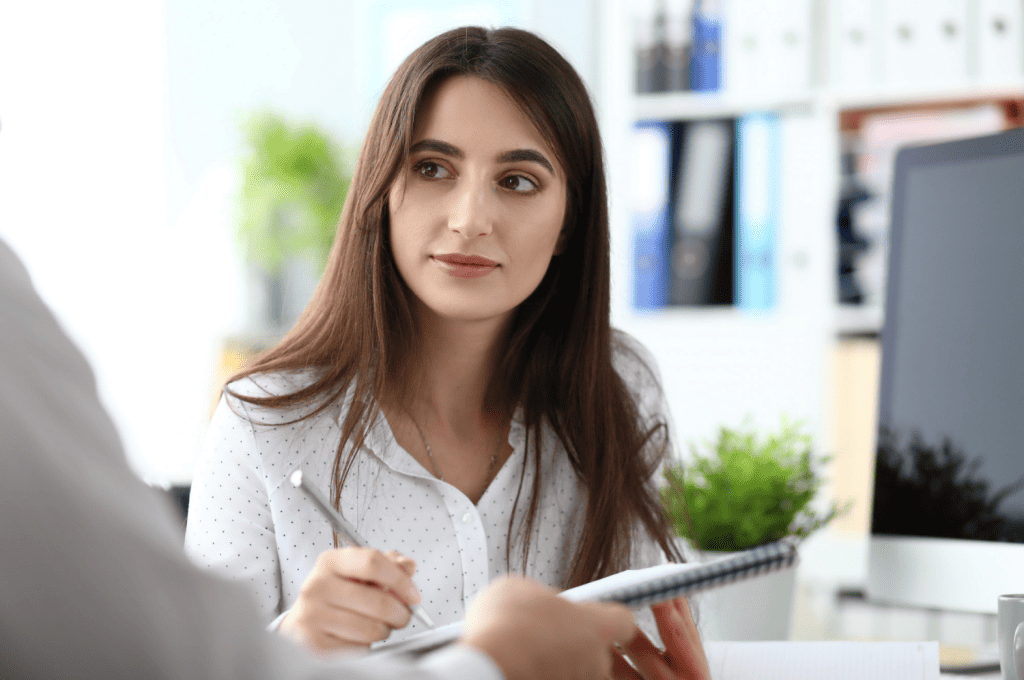 To successfully implement this approach, consider the following recommendations:
Design Targeted Surveys:
Craft surveys that are specific to different stages of the recruitment process. Start with initial interest surveys to understand candidate motivations and preferences. As candidates progress, use tailored surveys to gather information on their skills, cultural fit, and their experience with the application process. This targeted approach ensures that the collected data is relevant to each stage.
Keep Surveys Concise:
Long and cumbersome surveys can deter candidates from participating. Keep the surveys concise, focusing on essential questions that provide meaningful insights. A shorter survey is more likely to yield higher response rates and accurate information.
Use Open-Ended Questions:
While closed-ended questions are efficient for collecting structured data, incorporate open-ended questions that allow candidates to express their thoughts and preferences in their own words. This qualitative data can provide valuable insights into candidate experiences and expectations.
Implement a Feedback Loop:
After candidates complete surveys, show that their feedback is valuable by acknowledging it and, where appropriate, implementing changes based on their input. Continuous improvement based on candidate feedback is a key aspect of personalization.
Respect Candidate Privacy:
Ensure that survey responses are treated with confidentiality and adhere to data protection regulations. Candidates should feel comfortable sharing their thoughts without concerns about their privacy being compromised.
Segment Candidate Data:
Organize and analyze the data collected through surveys. Segment it based on various criteria, such as skills, preferences, and experiences. This segmentation aids in personalizing communication and interactions with candidates throughout the recruitment journey.
Train Recruiters:
Provide training to recruiters and hiring managers on how to interpret survey data effectively. Ensure they are equipped to use the insights gained from surveys to engage with candidates and tailor the interview and selection process accordingly.
Integrate Data into Applicant Tracking Systems (ATS):
To leverage survey data efficiently, integrate it into your ATS or recruitment software. This ensures that the information collected is readily accessible and can be used for data-driven decision-making. Use automation tools to distribute surveys at various touchpoints in the recruitment process. This not only saves time but also ensures consistency in applicant preference analysis.
Maintain Consistency:
Apply personalization consistently across all aspects of the recruitment journey. Candidates should receive a uniform and individualized experience from the moment they express interest in a position to the time they receive an offer or feedback.
Review and Adjust:
Periodically review the effectiveness of your survey-driven personalization approach. Analyze the data and feedback from candidates to identify areas for improvement and make necessary adjustments.
Conclusion
In conclusion, personalizing the recruitment journey through the strategic use of surveys is a game-changer for both candidates and employers. This approach aligns with the evolving dynamics of the modern job market, where job seekers seek meaningful connections and employers aim to attract and retain top talent.
Surveys not only empower applicants to share their preferences and expectations, but they also enable organizations to gain valuable insights into candidate experiences. This two-way communication fosters transparency and trust, resulting in improved interactions from the initial application to the final interview.
By tailoring the recruitment process to individual needs, companies can create a more inclusive and engaging experience, promoting diversity and reducing biases. Applicants feel valued and heard, which can significantly impact their perception of the organization, regardless of the outcome of the application.
Moreover, the data collected from surveys can inform data-driven decision-making, leading to process improvements and enhanced candidate satisfaction. This iterative approach helps companies develop tailored recruitment strategies and attract candidates who are the best fit for their culture and goals.
In the era of customizing applicant experiences, integrating surveys into the recruitment process is a progressive step toward creating a more candidate-centric approach and establishing a competitive edge in the talent market. Hirebee can help you develop great surveys that ask the right questions from candidates, so you can customize applicants' experiences.
FAQs
How can surveys be integrated into the recruitment process?
Surveys can be integrated by sending questionnaires to applicants at various stages of the recruitment process, such as after submitting an application, after interviews, or after receiving an offer. They can be delivered via email or through an applicant tracking system.
What are the benefits of using surveys in recruitment?
Benefits of using surveys include gaining valuable insights into the applicant's experience, identifying areas for improvement in your recruitment process, and showing candidates that their feedback matters, which can enhance your employer brand.
How can surveys improve the applicant's experience during the hiring process?
Surveys allow candidates to provide feedback, share their concerns, and express their preferences. By acting on this feedback, organizations can make adjustments that address candidate pain points and create a more positive and tailored experience.
What types of questions should be included in recruitment surveys?
Recruitment surveys should include questions about the clarity of job descriptions, communication quality, interview experiences, and the overall impression of the recruitment process. Open-ended questions can be particularly insightful.
Are there any best practices for designing effective recruitment surveys?
Best practices include keeping surveys concise, ensuring they are mobile-friendly, and using a mix of closed and open-ended questions. Additionally, timing is crucial; send surveys when the experience is fresh in the candidate's mind.