In today's fast-paced business environment, organizations often find themselves faced with the challenge of hiring a large number of quality candidates within a short period. This process, known as high volume hiring, can be overwhelming and time-consuming if not effectively managed. To streamline high volume hiring or mass hiring meaning, organizations need to employ tools and strategies that optimize efficiency and improve the overall recruitment process.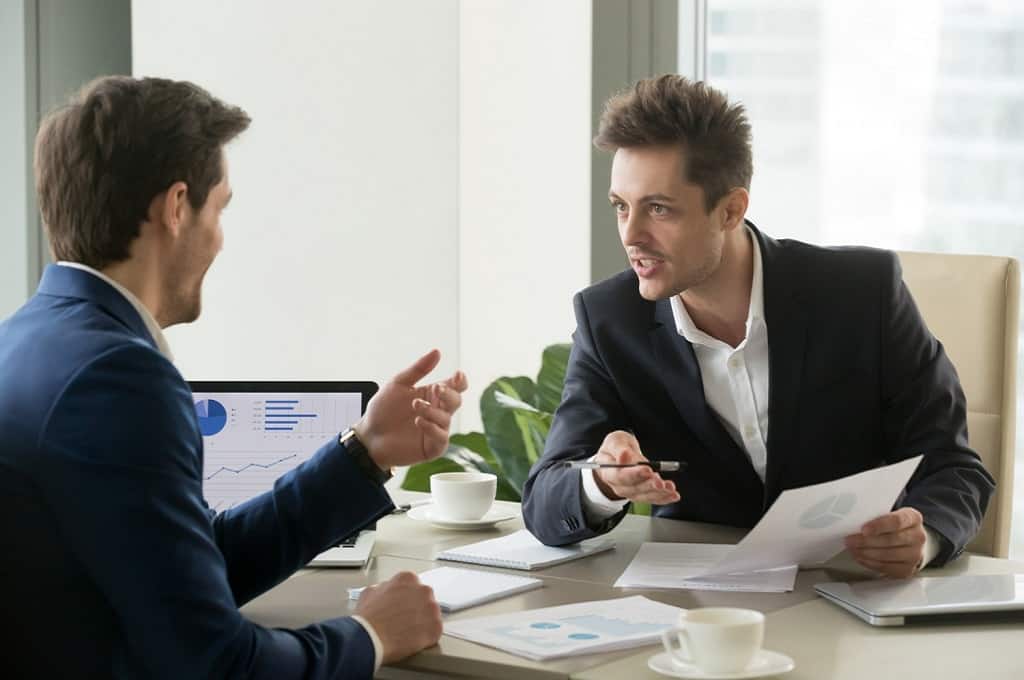 The importance of streamlining high volume hiring cannot be overstated. With a large number of candidates to evaluate, screen, and interview, organizations must find ways to efficiently identify top talent while minimizing the time and resources invested in the process. Streamlining high volume hiring not only helps organizations meet their staffing needs promptly but also enhances the candidate experience, leading to a positive employer brand reputation.
The purpose of this outline is to provide a comprehensive guide to the tools and strategies that can be employed to streamline high-volume hiring. By implementing the recommended approaches, organizations can improve the efficiency of their recruitment processes, attract a diverse pool of qualified candidates, and ultimately make well-informed hiring decisions.
Throughout this outline, we will explore various stages of the high volume hiring process, starting from preparing for the influx of candidates to candidate selection and onboarding. We will also delve into the utilization of automation and technology, as well as the importance of continuous improvement and evaluation. By following these guidelines, organizations can streamline their high volume hiring efforts and achieve successful outcomes in a more efficient and effective manner.
Hirebee is an automated recruitment service that is dedicated to ensuring you can effectively find the right candidates for your team with the help of automated candidate sourcing features.
It is important to note that while the tools and strategies presented in this outline are applicable to high-volume hiring, they can also be adapted to suit other recruitment scenarios where efficiency and effectiveness are paramount. By implementing these practices, organizations can establish a solid foundation for their recruitment processes, leading to better talent acquisition and long-term success.
Preparing for High-Volume Hiring
Defining job requirements and criteria:
Clearly define the roles and responsibilities for the positions you are hiring for.
Identify the essential qualifications, skills, and experience required for the job.
Develop a detailed job description that accurately reflects the expectations for the role.
Developing a recruitment plan:
Create a comprehensive strategy outlining the steps and resources required for the hiring process.
Determine the number of positions to be filled, timelines, and budget considerations.
Assign responsibilities to team members involved in the recruitment process.
Creating a candidate profile:
Develop an ideal candidate profile based on the job requirements.
Identify the key traits, qualifications, and experience that are crucial for success in the role.
This profile will help you target your recruitment efforts and focus on attracting suitable candidates.
Building a talent pipeline:
Proactively build a pool of potential candidates even before the hiring process begins.
Engage in networking activities, attend industry events, and establish connections with relevant professional communities.
Leverage online platforms and job boards to collect resumes and expressions of interest.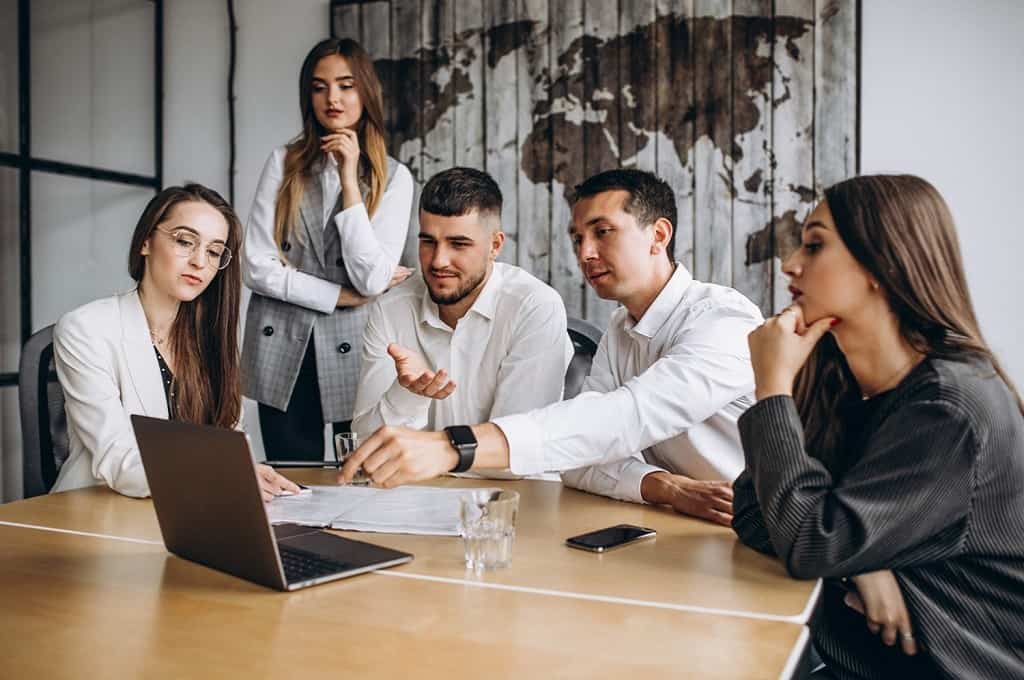 Establishing a hiring timeline:
Determine a realistic timeline for each stage of the hiring process.
Consider factors such as sourcing, screening, interviewing, and onboarding.
Set deadlines and milestones to ensure the process moves forward efficiently.
By focusing on these preparation steps, you can lay a solid foundation for high-volume hiring. Defining job requirements, creating a recruitment plan, developing a candidate profile, building a talent pipeline, and establishing a hiring timeline will enable you to streamline subsequent stages and ensure a smoother process overall.
Attracting a Large Pool of Candidates
Crafting compelling job advertisements:
Clearly define the job role and responsibilities to attract relevant candidates.
Highlight unique selling points and benefits of the position and the company.
Use persuasive language and engaging content to capture candidates' attention.
Optimize job advertisements for search engines to increase visibility.
Leveraging multiple recruitment channels:
Advertise job openings on popular job boards and job search websites.
Utilize industry-specific platforms and forums to target niche candidates.
Engage with professional networks and associations to reach qualified candidates.
Collaborate with universities and educational institutions for entry-level positions.
Leverage social media platforms to share job postings and engage with potential candidates.
Utilizing social media and online platforms:
Establish a strong social media presence on platforms like LinkedIn, Facebook, and Twitter.
Share engaging content related to company culture, employee testimonials, and job openings.
Utilize paid advertising options on social media to reach a larger audience.
Engage with candidates through social media by responding to inquiries and messages promptly.
Engaging in employer branding:
Develop a compelling employer brand that showcases the company's values and culture.
Highlight employee testimonials and success stories to build trust and credibility.
Promote company achievements, awards, and recognition to attract top talent.
Establish a career page on the company website with detailed information about job opportunities.
Implementing employee referral programs:
Encourage current employees to refer qualified candidates for open positions.
Incentivize referrals by offering rewards or bonuses for successful hires.
Communicate the referral program internally and provide clear guidelines for participation.
Regularly update employees on open positions and emphasize the importance of referrals.
By implementing these strategies, you can attract a larger pool of candidates for high-volume hiring. It is essential to leverage various channels, create engaging job advertisements, build a strong employer brand, and actively involve current employees in the recruitment process. The goal is to reach a diverse range of qualified candidates and create a competitive advantage in attracting top talent.
Screening and Assessing Candidates Efficiently
Leveraging technology for resume screening:
Utilize applicant tracking systems (ATS) for automated candidate screening benefits, such as automatically checking resumes based on predefined criteria.
Implement keyword matching algorithms to identify relevant skills and qualifications.
Set up filters to quickly eliminate unqualified candidates and focus on those who meet the requirements.
Automating initial assessments:
Develop online screening questionnaires or assessments to evaluate candidates' basic skills and knowledge.
Use online coding challenges or simulations to assess technical capabilities.
Implement automated scoring systems to objectively evaluate candidates' performance.
Conducting pre-employment tests and assessments:
Utilize online aptitude tests or personality assessments to gauge candidates' suitability for the role.
Implement cognitive or behavioral assessments to assess problem-solving abilities and cultural fit.
Leverage online platforms or third-party vendors that offer a wide range of pre-employment assessments.
Utilizing video interviews:
Conduct initial screening interviews via video to save time and resources.
Use platforms that offer recording and playback features to review and compare candidate interviews.
Implement live video interviews for further evaluation, allowing multiple interviewers to participate remotely.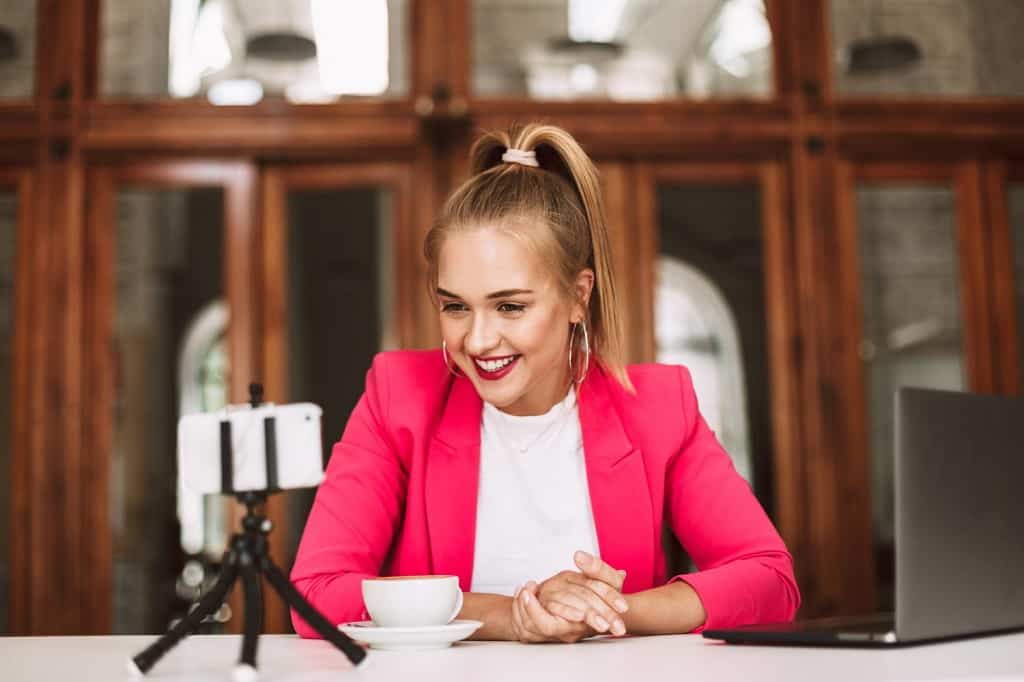 Implementing applicant tracking systems (ATS):
Utilize an ATS to manage the entire candidate screening and assessment process.
Track candidate progress, store assessment results, and facilitate collaboration among hiring team members.
Integrate the ATS with other recruitment tools to streamline the flow of information and automate communication.
By leveraging technology and automated processes, high volume hiring can be streamlined and made more efficient. Implementing applicant tracking systems, automated resume screening, and online assessments allow recruiters to quickly identify qualified candidates and focus their attention on the most promising individuals. Video interviews enable remote evaluation, saving time and resources associated with in-person interviews. Ultimately, these tools and strategies enable organizations to identify top talent efficiently and make informed hiring decisions, even when dealing with a large volume of applicants.
Streamlining the Interview Process
A well-structured and efficient interview process is crucial when it comes to streamlining high-volume hiring. This stage of the hiring process allows organizations to assess candidates' qualifications, skills, and cultural fit within the company. By optimizing the interview process, recruiters and hiring managers can save time, ensure consistency in evaluations, and ultimately make informed decisions. Here are some strategies and tools to streamline the interview process:
Conducting Structured Interviews
Implementing structured interviews helps ensure consistency and fairness across all candidates. Define a set of standardized questions for each job role and assess candidates based on predetermined criteria. This approach enables easy comparison and evaluation of candidates' responses.
Implementing Panel Interviews
Panel interviews involve multiple interviewers simultaneously assessing a candidate. This approach allows for a more comprehensive evaluation and reduces the need for candidates to go through multiple rounds of interviews. Panel interviews can be conducted in person or virtually using video conferencing tools.
Utilizing Video or Phone Interviews
In high-volume hiring, scheduling and conducting in-person interviews for every candidate can be time-consuming. Video or phone interviews provide a more flexible and efficient alternative, enabling recruiters to assess candidates remotely. Platforms such as Zoom, Skype, or dedicated video interviewing software can be used to facilitate virtual interviews.
Using Interview Scorecards and Evaluation Forms
Implementing interview scorecards and evaluation forms helps standardize the assessment process. These tools allow interviewers to rate candidates consistently based on predefined criteria and provide objective feedback. Scorecards also make it easier to compare and rank candidates for further consideration.
Ensuring Clear Communication with Candidates
Effective communication with candidates is essential to streamline the interview process. Provide clear instructions regarding the interview format, expectations, and timelines. Timely and transparent communication regarding next steps and feedback after interviews helps maintain a positive candidate experience and reduces uncertainty.
By adopting these strategies and utilizing appropriate tools, organizations can streamline their high-volume interview processes, reduce redundancy, and make efficient and effective hiring decisions. It is important to continuously evaluate and refine the interview process based on feedback from both candidates and interviewers, aiming for continuous improvement and optimization.
Efficient Candidate Selection and Onboarding
Implementing collaborative decision-making:
Involving multiple stakeholders in the candidate evaluation process, such as hiring managers, team members, and HR professionals.
Holding regular meetings or discussions to review and assess candidates collectively.
Encouraging open and transparent communication among decision-makers to ensure a comprehensive evaluation of candidates.
Utilizing candidate ranking and scoring systems:
Developing a standardized scoring system to objectively assess candidates based on predetermined criteria.
Assigning numerical values or ratings to various qualifications, skills, and experiences.
Using ranking systems to compare candidates against each other and identify the most suitable candidates for further consideration.
Conducting background checks and reference checks:
Verifying the accuracy of candidates' qualifications, work history, and other relevant information.
Conducting thorough reference checks with previous employers or professional contacts to gain insights into the candidate's performance and work ethic.
Ensuring compliance with legal and privacy regulations when conducting background checks.
Streamlining the offer process:
Developing standardized offer templates and guidelines to expedite the process.
Establishing clear communication channels between the hiring team and candidates to facilitate negotiations and address any concerns or questions.
Setting reasonable timelines for candidates to respond to offers and providing necessary support during the decision-making process.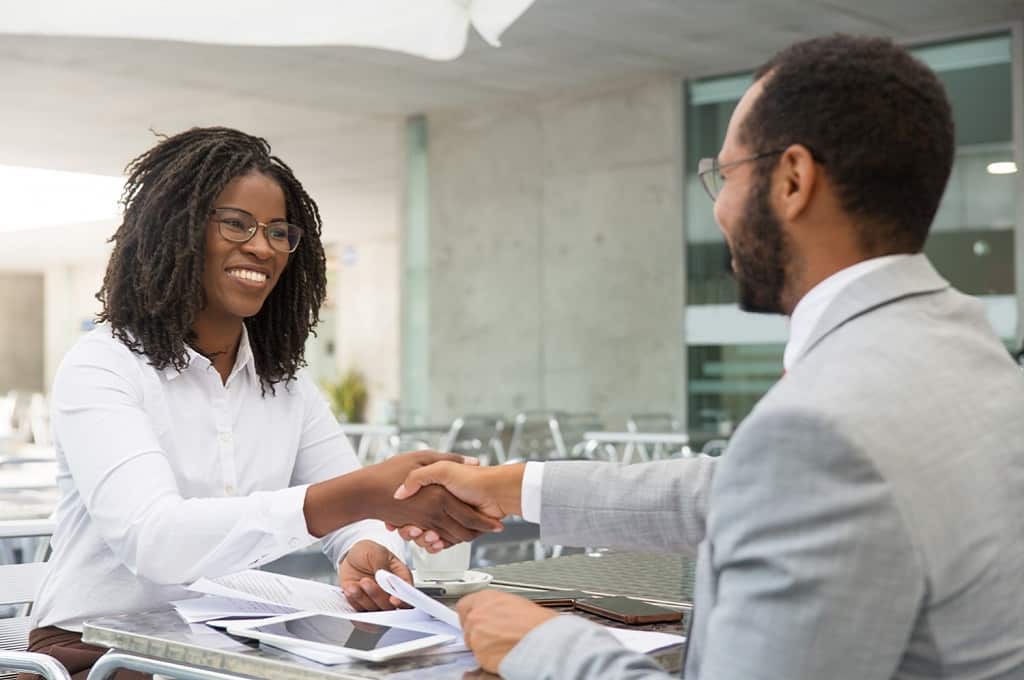 Enhancing the onboarding experience:
Designing a structured onboarding program to familiarize new hires with the organization's culture, values, and processes.
Providing comprehensive training materials and resources to facilitate a smooth transition into the role.
Assigning a mentor or buddy to guide and support new hires during their initial days or weeks.
Conducting regular check-ins and feedback sessions to address any challenges or concerns and ensure a positive onboarding experience.
Efficient candidate selection and onboarding processes are crucial in high volume hiring scenarios as they help ensure that the best candidates are identified and successfully integrated into the organization. By implementing collaborative decision-making, ranking systems, background checks, streamlined offer processes, and effective onboarding practices, companies can optimize their high volume hiring efforts and enhance the overall candidate experience.
Conclusion
In conclusion, streamlining high volume hiring processes is crucial for organizations aiming to efficiently manage large-scale recruitment. By implementing tools and strategies discussed in this outline, such as developing a recruitment plan, leveraging technology, and improving candidate selection, companies can streamline their hiring process and achieve better outcomes. Continuous evaluation and improvement are essential to ensure ongoing optimization of the process. By refining and updating hiring strategies, organizations can attract top talent, save time and resources, and ultimately enhance their overall recruitment efficiency and effectiveness. Embracing these tools and strategies will empower companies to successfully navigate the challenges of high volume hiring and build a strong workforce.
Hirebee makes it a lot easier for you source good candidates for your team using improved candidate recruitment marketing and better job distribution.
FAQs
What is high volume hiring?
High volume hiring refers to the process of recruiting and hiring a large number of candidates within a specific timeframe. It typically occurs when organizations need to fill multiple positions simultaneously or have a high turnover rate.
Why is streamlining high volume hiring important?
Streamlining high volume hiring is important because it allows organizations to manage the recruitment process more efficiently. By implementing tools and strategies to automate and optimize various stages of hiring, companies can save time, reduce costs, improve candidate quality, and ensure a smoother experience for both candidates and hiring teams.
What are some tools and strategies for streamlining high-volume hiring?
Some tools and strategies for streamlining high volume hiring include developing a recruitment plan, utilizing technology such as applicant tracking systems (ATS) and AI-powered tools, implementing automated resume screening and assessments, conducting structured interviews, leveraging video interviews, utilizing recruitment metrics and data analytics, and continuously evaluating and improving the hiring process.
How can technology help streamline high volume hiring?
Technology can significantly streamline high volume hiring by automating various aspects of the recruitment process. Applicant tracking systems (ATS) can help manage candidate data, streamline resume screening, and facilitate communication. AI-powered tools can assist in identifying top candidates and automating initial assessments. Video interviews save time and allow for remote hiring. Overall, technology reduces manual effort, increases efficiency, and improves the overall effectiveness of the hiring process.
What are some key benefits of streamlining high volume hiring?
Streamlining high volume hiring offers several benefits, including:
Faster hiring process, reducing time-to-fill vacant positions
Cost savings through automation and optimized resource allocation
Improved candidate quality through efficient screening and assessments
Enhanced candidate experience, leading to a positive employer brand
Better decision-making with standardized and structured interviews
Increased scalability and capacity to handle large-scale recruitment