Branded Career Pages that Maximize the Candidate Experience
A well-written job description on a job board alone will not captivate the talent you're looking for. In today's world of social media and remarkably short attention spans, you'll need something better. And Hirebee's branded career pages may be just what you need.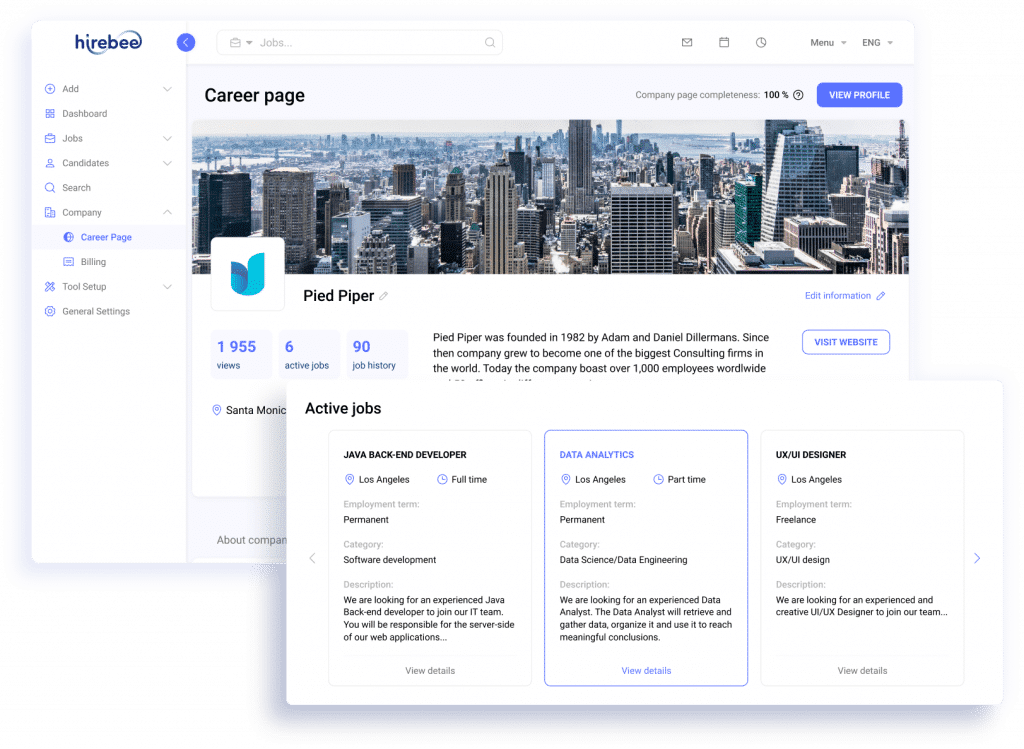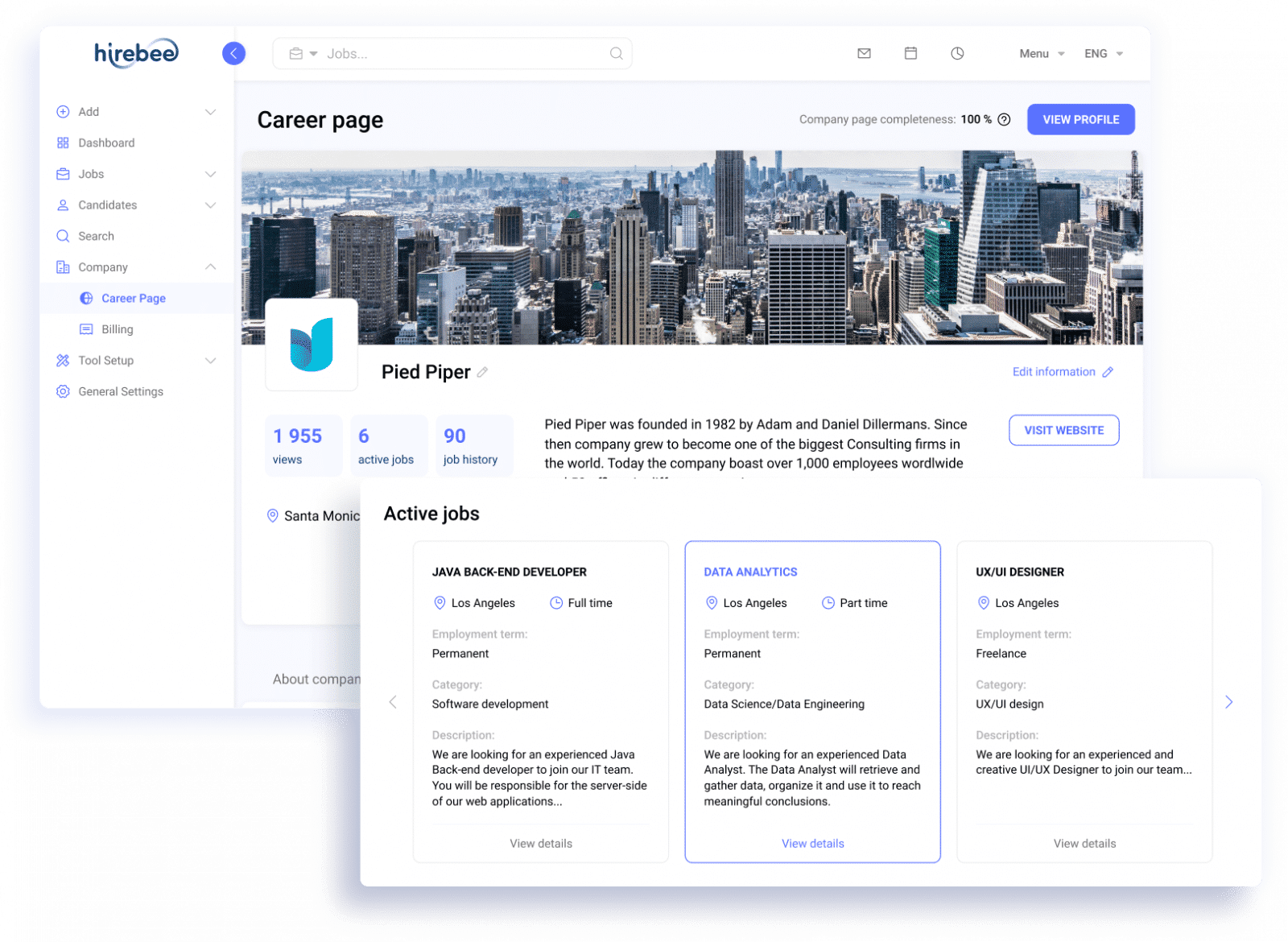 Looking to show off your company culture and advance your employer brand? Simple text crammed in with your job description will rarely do the trick. What you need is an awesome branded career page which captivates your candidates, and shows off your company culture with awesome visuals. You'll also be able to provide all the information your candidates need to evaluate your company's offerings as an employer.
Awesome Visuals to Make Your Page Appealing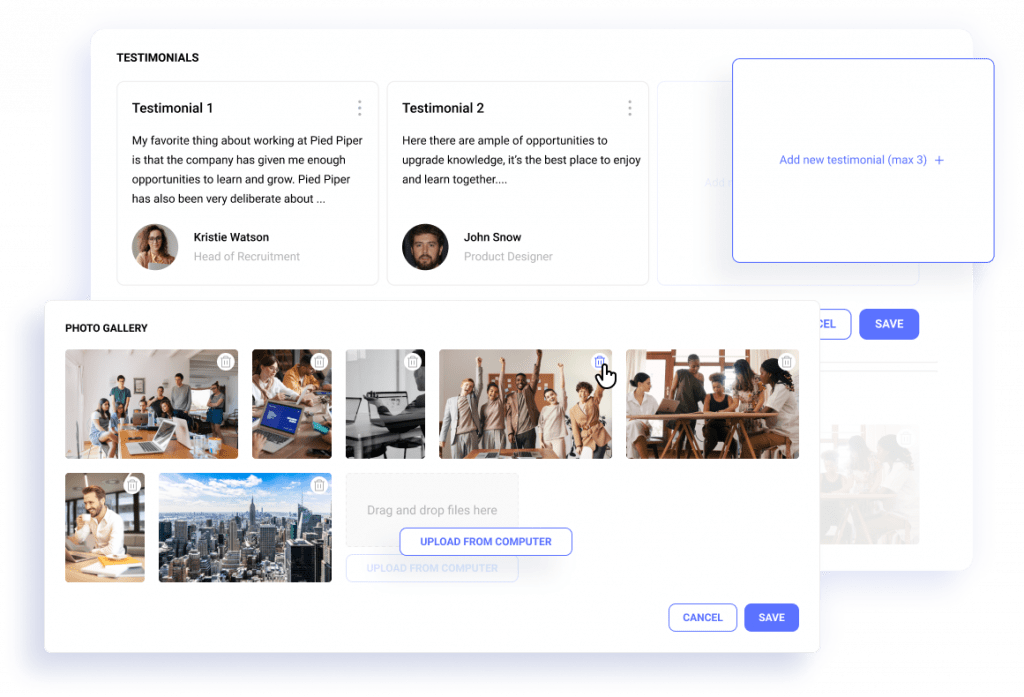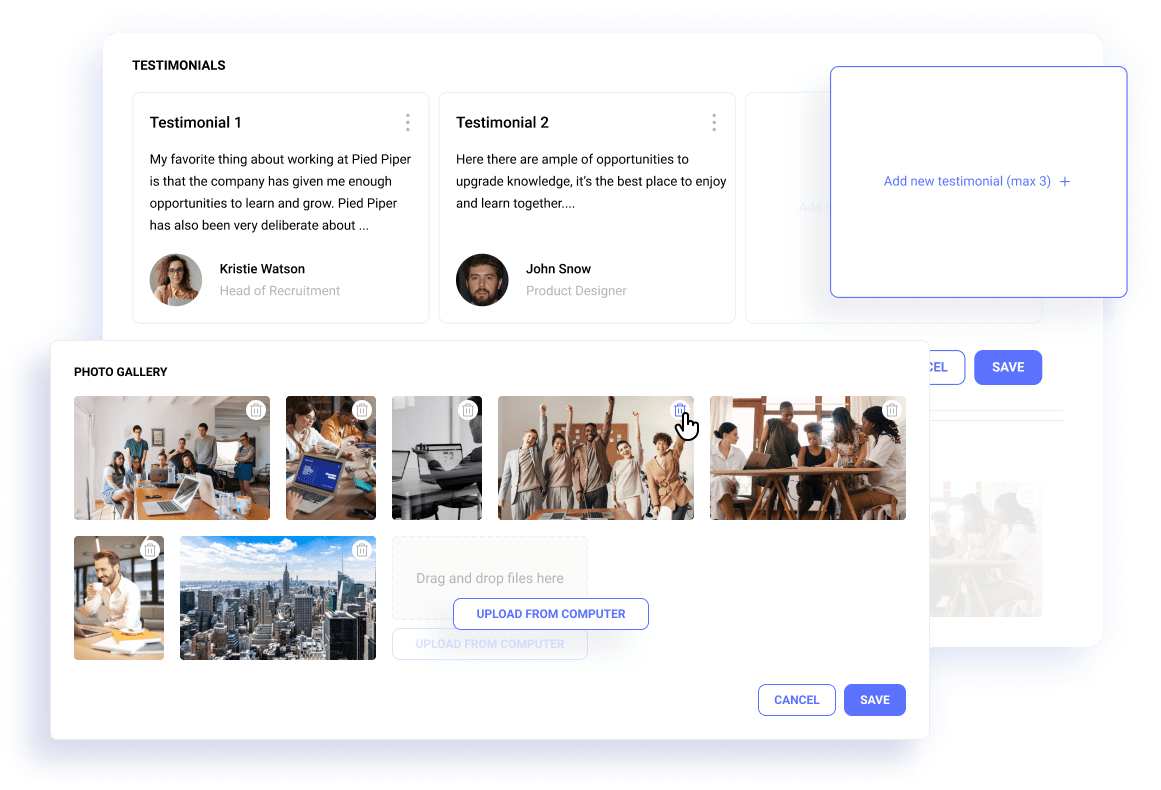 Hirebee's branded career pages have a neat layout, which make the page visually appealing and stand out from the crowd. In these pages, you can use awesome visuals such as photo galleries, videos and employee testimonials. You can even include your blogs and articles which you have been writing to boost your employer brand and engage with your passive candidates!
Your career page will also include all of your active job openings and employment benefits. As such, Hirebee's career page becomes an awesome site which your candidates can easily browse through for garnering information regarding your available positions and your offerings as an employer.
Include All of the Important Links and Relevant Info
You have social media pages with which you aim to engage with your candidates? Link them! You have a company web page? Link it! You have contact information with which you want to make yourselves available to the candidates? Link. Them.
By including all of the relevant links or information with which you would like your candidates to interact with, you can essentially guide the candidates and boost the candidate experience.
A True Central Hub for Your Employer Brand
All of the content you will include in your career page will nicely piece together to create a central hub for your employer brand. The career page will not only be appreciated by you, but most importantly your candidates, as they will be able to browse through the page to easily access all of the relevant information about you as an employer. The convenience of this will boost your candidate experience, and advance your employer brand. Register for a demo with us today, to experiment with the feature, and create your own branded career page.