In the ever-evolving landscape of modern recruitment, the fusion of advanced analytics and technology has revolutionized the way organizations identify, assess, and engage potential candidates. This paradigm shift has ushered in unprecedented efficiencies and precision in the talent acquisition process, enabling recruiters to make data-informed decisions with far-reaching impacts.
However, amidst the promising strides, a critical ethical dilemma has emerged – the delicate equilibrium between the power of data analytics and the protection of candidate privacy. As the recruitment sphere becomes increasingly reliant on data-driven methodologies, concerns about the responsible use of candidate information intensify.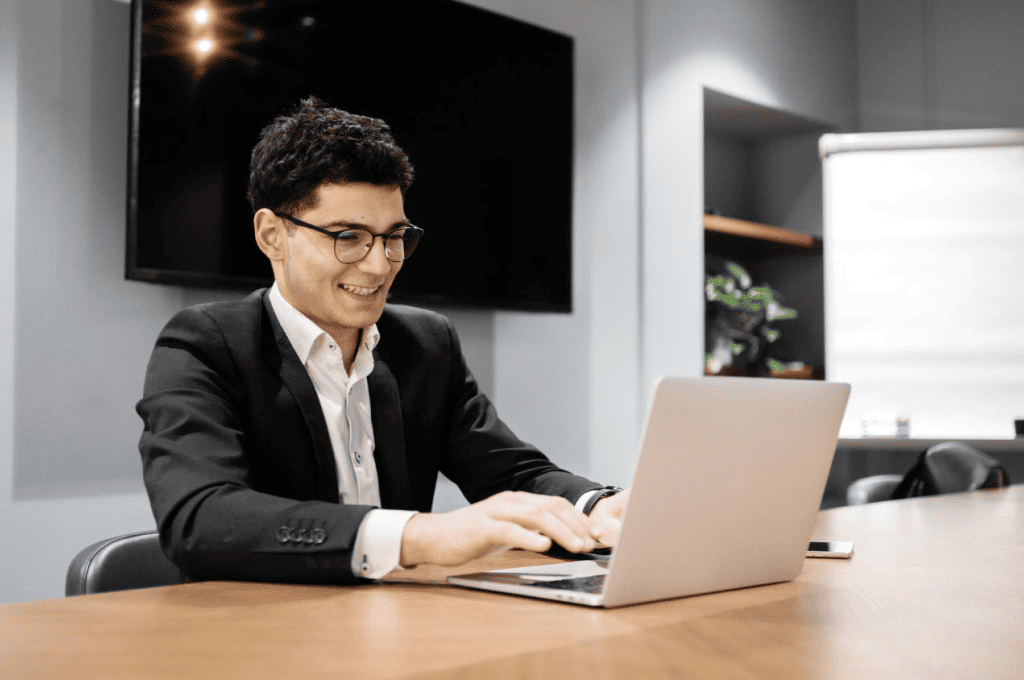 This paper embarks on a journey to navigate this intricate terrain, shedding light on the ethical insights and strategies essential for striking the optimal equilibrium between leveraging analytics for strategic recruitment purposes and safeguarding the privacy rights of candidates. By delving into the core principles of transparency, data minimization, anonymity, security, and fairness, we unravel a roadmap that empowers organizations to harness the potential of analytics while upholding the fundamental values of privacy and ethical practice.
Hirebee offers multiple recruiting solutions to businesses with job distribution features and very effective recruitment automation, which can make hiring much easier.
The Power and Potential of Analytics in Recruitment
In the rapidly evolving landscape of modern recruitment, data analytics has emerged as a transformative force, offering unprecedented insights and efficiencies. By harnessing the power of data, organizations can make more informed decisions when identifying and selecting top talent. Analytics-driven recruitment not only streamlines processes but also enhances the accuracy and objectivity of candidate evaluation.
Data analytics enables organizations to optimize their recruitment strategies by identifying patterns and trends that might otherwise remain hidden. By analyzing a wide range of factors such as candidate qualifications, skills, experience, and even personality traits, recruiters can gain a comprehensive understanding of each candidate's potential fit within the organization. Moreover, data-driven approaches facilitate evidence-based decision-making, reducing the risk of biased judgments and fostering diversity and inclusion.
The potential of analytics extends beyond individual candidate assessment. By aggregating and analyzing data from multiple sources, organizations can uncover macro-level insights about recruitment trends, industry benchmarks, and talent supply and demand. These insights empower strategic workforce planning and contribute to a more competitive and agile business environment.
Despite these advantages, the growing integration of analytics into recruitment processes raises ethical concerns, particularly regarding candidate privacy. As organizations leverage an increasing amount of personal and sensitive data, striking the right balance between harnessing analytics for competitive advantage and safeguarding candidate privacy becomes paramount. This paper delves into the ethical considerations and offers strategies for effectively navigating this intricate landscape, ensuring that the benefits of analytics are harnessed while upholding the rights and privacy of candidates.
Candidate Privacy: The Ethical Imperative
Candidate privacy stands as a paramount ethical consideration in the evolving landscape of data-driven recruitment. It encompasses safeguarding the sensitive information and personal data of individuals who engage in the hiring process. As organizations harness the potential of data analytics to inform their hiring decisions, the imperative to uphold candidate privacy becomes even more pronounced.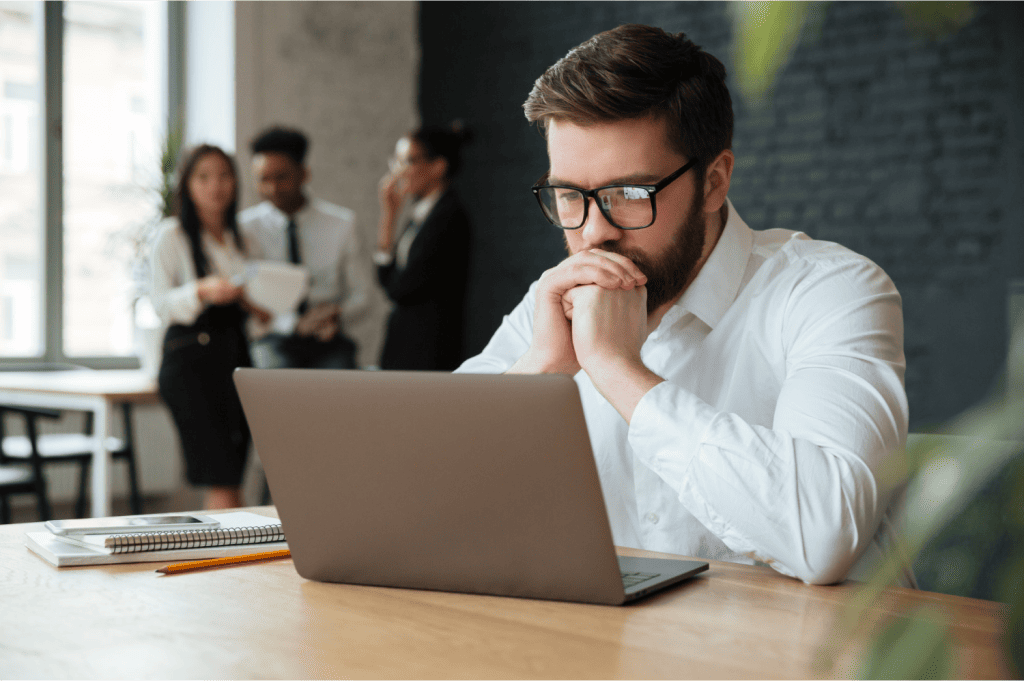 In this context, candidate privacy refers to the right of job seekers to control the collection, use, and disclosure of their personal information throughout the recruitment cycle. This information might encompass a wide range of data, including resumes, cover letters, contact details, work history, skills, and even assessment results. Respecting candidate privacy extends beyond mere compliance with legal and regulatory frameworks; it underscores an organization's ethical commitment to treating candidates with respect, fairness, and transparency.
The potential consequences of neglecting candidate privacy are significant. Unauthorized access to sensitive data could lead to identity theft, discrimination, or misuse of personal information. Moreover, a breach of candidate privacy could irreparably damage an organization's reputation, eroding trust not only among potential hires but also among existing employees and stakeholders.
In a time where data breaches and privacy violations frequently make headlines, organizations must recognize their responsibility to prioritize candidate privacy as an ethical imperative. By doing so, they not only demonstrate their commitment to ethical recruitment practices but also foster a positive candidate experience that can enhance their brand and competitiveness. In the subsequent sections, we delve deeper into the ethical considerations surrounding the balance between data analytics and candidate privacy, exploring strategies and insights to navigate this delicate equilibrium.
Ethical Considerations in Analytics-Privacy Balance
In the realm of modern recruitment, where data analytics wield significant influence, a delicate equilibrium must be achieved between harnessing the power of analytics and upholding candidate privacy. This section delves into crucial ethical considerations that guide the intricate interplay between data-driven decision-making and safeguarding candidate confidentiality.
Transparency and Informed Consent
Transparency serves as the cornerstone of ethical data utilization. Candidates have the right to be informed about the collection, processing, and intended utilization of their personal information. Informed consent mechanisms should be established, enabling candidates to make informed decisions about their participation in the recruitment process. Strategies encompass providing clear and comprehensible explanations of data usage, ensuring the ability to opt in or out, and facilitating ongoing communication to maintain candidate awareness.
Data Minimization and Purpose Limitation
Striking a balance between data richness and candidate privacy necessitates the principle of data minimization. Recruitment processes should only collect and retain data that is directly pertinent to the evaluation and selection of candidates. Furthermore, organizations must rigorously adhere to the principle of purpose limitation, ensuring that collected data is exclusively used for the specified recruitment purposes and not subjected to secondary or unrelated uses without explicit consent.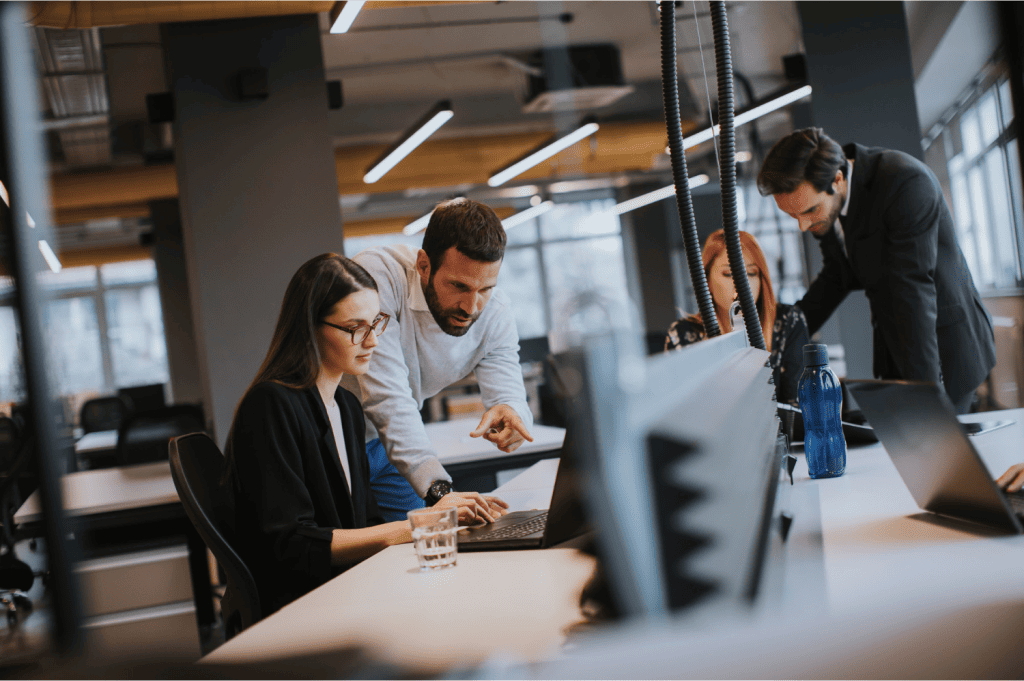 Anonymization and De-identification
Anonymization techniques play a pivotal role in mitigating privacy risks while harnessing the insights derived from candidate data. By removing or encrypting personally identifiable information (PII), organizations can render data useful for analysis while preserving candidate anonymity. Striking the right balance between data utility and privacy involves employing robust de-identification methodologies that safeguard against re-identification risks.
Security and Safeguarding
Data security forms the bedrock of candidate privacy protection. Implementing stringent security measures is imperative to thwart potential breaches that could compromise sensitive candidate information. This entails employing encryption, access controls, regular security audits, and secure storage practices. Organizations should prioritize adopting state-of-the-art cybersecurity protocols to ensure the sanctity of candidate data throughout its lifecycle.
In essence, the ethical considerations outlined here provide a framework for harmonizing the potent capabilities of analytics with the paramount importance of candidate privacy. By transparently engaging candidates, minimizing data, anonymizing information, and fortifying security, organizations can navigate the intricate landscape of recruitment analytics while respecting and preserving the fundamental rights and dignity of candidates.
Strategies for Balancing Analytics and Candidate Privacy
In the quest to harmonize data analytics with candidate privacy, a multifaceted approach that prioritizes both insightful decision-making and ethical considerations is imperative.
Privacy by Design emerges as a pivotal strategy, emphasizing the integration of privacy principles into the very architecture of analytics processes. By proactively embedding privacy-enhancing technologies into recruitment platforms, organizations can minimize the risks of data exposure while optimizing data-driven insights. This approach involves transparently communicating data collection and usage to candidates, fostering trust, and enabling them to make informed decisions about their information.
Algorithmic Fairness and Bias Mitigation are integral to maintaining an ethical equilibrium. Recognizing that algorithms can perpetuate biases, organizations must continuously audit and adjust their algorithms to ensure they do not unfairly disadvantage certain candidates. Employing mechanisms to identify and rectify algorithmic biases promotes fairness, diversity, and inclusion in candidate selection.
To navigate the complexities of Third-Party Data Sharing, organizations must conscientiously assess the ethical implications of sharing candidate data with external vendors. Stringent vendor management practices, coupled with contractual agreements that uphold privacy and security standards, can help strike a balance between leveraging external expertise and safeguarding candidate information.
As organizations tread the path of balancing analytics and candidate privacy, these strategies collectively guide responsible decision-making. By proactively weaving privacy into the fabric of analytics processes, rectifying biases, and managing external partnerships with prudence, organizations can harness the transformative power of data analytics while ensuring the protection of candidate privacy remains paramount. This symbiotic relationship between insights and ethics not only strengthens recruitment practices but also reinforces the foundation of trust upon which fruitful candidate-employer relationships are built.
Case Studies: Real-World Examples
In the dynamic interplay between data analytics and candidate privacy, real-world case studies illuminate the challenges and successes that organizations have encountered when attempting to strike the delicate balance. These examples offer valuable insights into the ethical considerations, strategic decisions, and outcomes that shape the landscape of modern recruitment practices.
Success stories of organizations effectively balancing analytics and candidate privacy showcase the tangible benefits of responsible data utilization. Company X, for instance, leveraged advanced analytics to streamline its candidate screening process while meticulously safeguarding applicant privacy. By employing anonymization techniques, they protected sensitive information while identifying top talent, resulting in increased efficiency and a positive candidate experience. Such cases highlight how ethical data practices can synergize analytics and privacy, fostering trust and yielding sustainable recruitment outcomes.
Conversely, instances of privacy breaches underscore the severe consequences of failing to uphold candidate privacy in analytics-driven recruitment. Company Y's negligence in securing candidate data led to a damaging breach, compromising personal information and eroding candidate trust. Beyond legal repercussions, this breach significantly impacted the company's reputation and financial stability. These cautionary tales emphasize the criticality of robust security measures, transparent data handling, and ethical oversight to mitigate potential pitfalls.
In navigating the complexities of analytics and candidate privacy, these case studies offer invaluable lessons for organizations seeking to harness the power of data while respecting individual rights. They underscore the imperative of proactive privacy strategies, responsible algorithmic design, and vigilant oversight in the pursuit of both effective recruitment and ethical integrity. By learning from these experiences, organizations can forge a path forward that embraces innovation, respects privacy, and fosters a mutually beneficial relationship between data analytics and candidate well-being.
Conclusion
In a rapidly evolving landscape of data-driven recruitment, striking a harmonious balance between analytics and candidate privacy is paramount. Our exploration has underscored the ethical imperatives of transparency, data minimization, and security. By embracing privacy by design, addressing algorithmic biases, and fostering responsible vendor relationships, organizations can pave the way for fair and equitable hiring practices. As technology advances, proactive collaboration among stakeholders becomes pivotal in navigating future challenges. With ethical insights as our compass, we can harness the power of analytics while safeguarding candidate rights, fostering trust, and ushering in a new era of conscientious and effective talent acquisition.
Hirebee allows you to find the best candidates for your specific needs through recruitment marketing and job distribution features.
FAQs
What is the significance of data analytics in recruitment processes?
Data analytics in recruitment processes enables organizations to make informed decisions about candidate selection, identify top talent efficiently, and improve diversity and inclusion efforts through data-driven insights.
Why is candidate privacy a growing concern in the era of data-driven decision-making?
With the increasing use of data analytics in recruitment, there are concerns about how candidate privacy might be compromised, leading to potential breaches and misuse of personal information.
What is the purpose of the paper "Ethical Insights: Striking the Balance Between Analytics and Candidate Privacy"?
The paper aims to explore the ethical considerations surrounding the use of data analytics in recruitment and strategies for maintaining a balance between analytics and candidate privacy.
What are the potential advantages of using data analytics in identifying top talent?
Data analytics can provide insights into candidate qualifications, skills, and compatibility with organizational culture, leading to more accurate and efficient talent selection.
How does candidate privacy play a role in ethical recruitment practices?
Candidate privacy is an ethical imperative as it ensures that candidates' personal data is treated with respect, safeguarded against breaches, and used only for intended purposes.