The landscape of recruitment is undergoing a transformative shift with the rapid integration of automation and artificial intelligence (AI) for better human-machine collaboration. As organizations strive for efficiency, fairness, and top-tier talent, the fusion of human expertise and technological prowess has emerged as a compelling avenue.
This paper delves into the pivotal realm of collaboration between humans and machines in recruitment automation, elucidating the intricate interplay that holds the potential to reshape the recruitment landscape. With a focus on leveraging automation to augment rather than replace human judgment, we explore the symbiotic relationship that can enhance candidate sourcing, engagement, and selection processes. This exploration will traverse the benefits of automation, the irreplaceable role of human intuition, ethical considerations, and the future of recruitment automation. By scrutinizing real-world case studies and extrapolating future trends, this paper seeks to underscore the transformative power of harmonizing the strengths of both human and machine to chart a new course for the future of recruitment.
Hirebee focuses on offering you some of the best automated hiring features in the market, including job distribution, candidate sourcing, and candidate screening.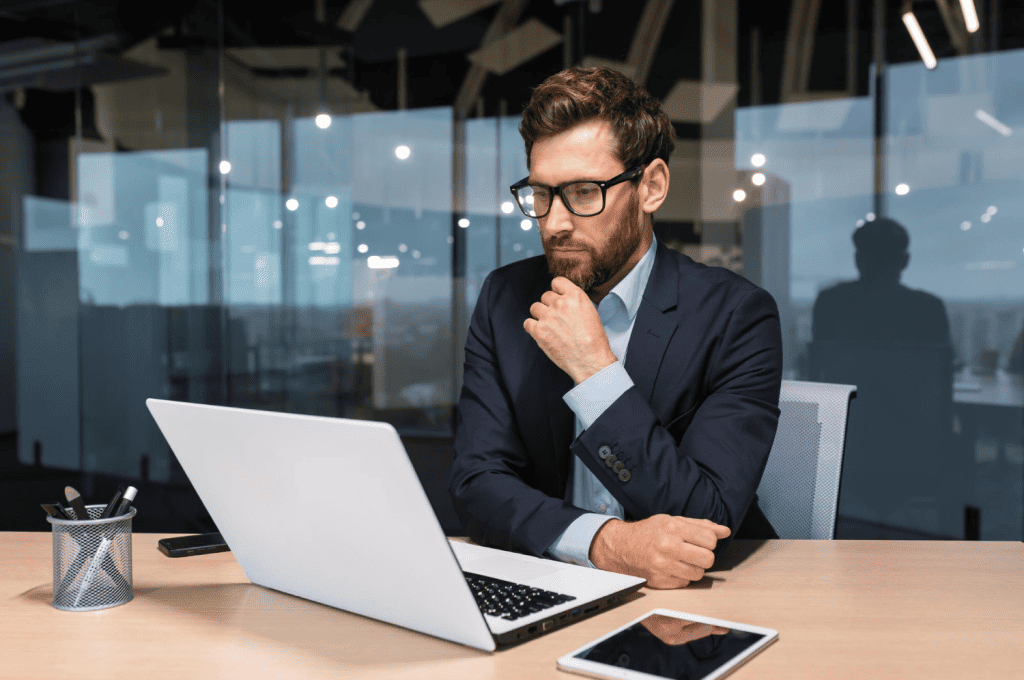 The Role of Automation in Recruitment
Recruitment processes have witnessed a transformative shift with the advent of automation and artificial intelligence (AI). This section delves into the pivotal role that automation plays in modern recruitment, highlighting its profound benefits and the diverse range of technologies driving this evolution.
The Benefits of Recruitment Automation
Recruitment automation offers a plethora of advantages that streamline and enhance the hiring process. Firstly, it significantly improves efficiency and expedites the entire recruitment lifecycle. Mundane tasks such as resume parsing, job posting, and initial candidate screening can now be handled swiftly by automated systems, allowing human recruiters to focus on more strategic aspects of the process.
Furthermore, automation holds the promise of minimizing inherent human biases that often seep into decision-making. By utilizing objective algorithms, these systems can assess candidates solely based on their qualifications, skills, and experience, contributing to fairer and more equitable hiring practices. This approach aligns with the growing emphasis on diversity and inclusion in the workplace.
Another notable benefit is the enhanced candidate experience. Automation streamlines communication between candidates and recruiters, ensuring timely updates and personalized interactions. Chatbots and virtual assistants, for instance, can provide instant responses to candidate queries, creating a seamless and responsive engagement.
Types of Recruitment Automation Tools and Technologies
The landscape of recruitment automation is diverse, encompassing various tools and technologies that synergistically work to redefine the hiring process. Applicant Tracking Systems (ATS) stand as the cornerstone, centralizing candidate data, simplifying collaboration among team members, and enabling efficient communication.
Additionally, chatbots and virtual assistants are emerging as indispensable assets in candidate engagement. They engage candidates in real-time conversations, schedule interviews, and answer queries, all while providing a consistent and immediate response.
Resume screening algorithms, a key component of automation, scrutinize resumes against predefined criteria, sifting through a large pool of applicants to identify the most suitable candidates. This not only saves time but also ensures that no potentially qualified candidate is overlooked.
Moreover, video interviewing platforms have evolved to facilitate remote assessment of candidates, enabling efficient preliminary evaluations and minimizing logistical challenges.
In conclusion, the infusion of automation into recruitment processes is a paradigm shift that offers multifaceted benefits. It optimizes efficiency, diminishes bias, and fosters an improved candidate experience. A diverse array of automation tools and technologies collaboratively reshapes the landscape of recruitment, with each element contributing to a more streamlined and effective hiring process.
The Human Element in Recruitment
The advent of automation and AI in recruitment has undoubtedly revolutionized the way organizations identify and onboard talent. However, amidst the rapid technological advancements, the indispensable role of human judgment, intuition, and ethical considerations in the recruitment process remains paramount.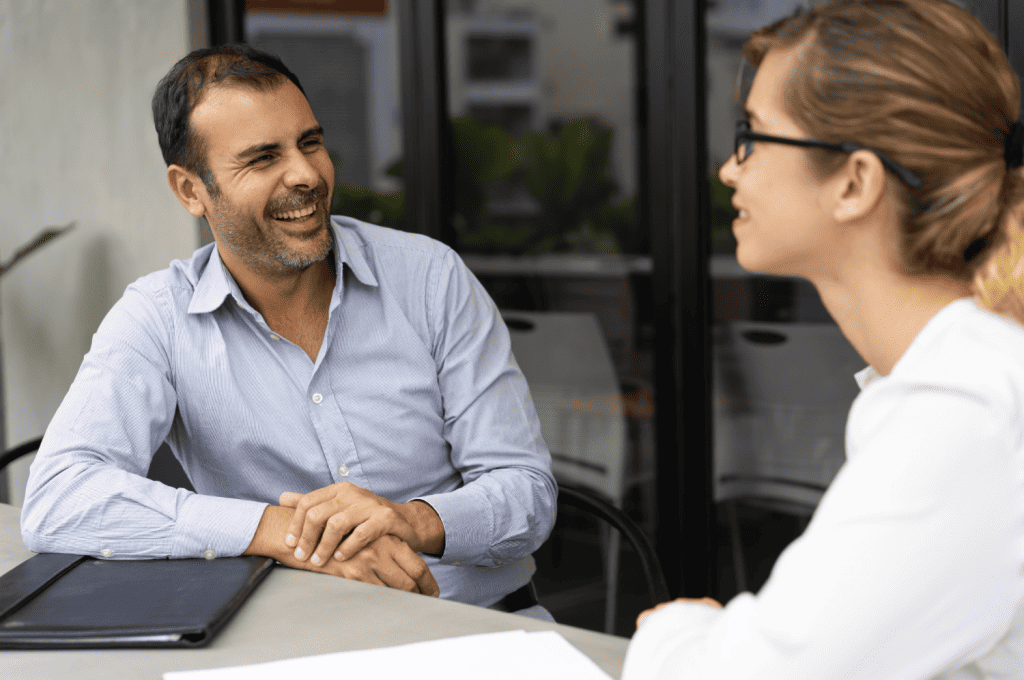 Human judgment in recruitment encompasses the ability to evaluate complex and nuanced aspects of candidates that extend beyond quantifiable qualifications. Soft skills, cultural fit, emotional intelligence, and creativity are attributes that often elude algorithmic assessment. While automation can streamline the initial stages of candidate screening, the final assessment that determines a candidate's compatibility with a company's culture and values requires the subtlety of human understanding.
Moreover, the assessment of soft skills and cultural fit presents unique challenges. These qualities are integral to a candidate's potential success within an organization, but they are challenging to quantify objectively. Human recruiters possess an inherent ability to gauge these intangibles through face-to-face interactions, which remain difficult to replicate through automated processes.
Ethical considerations also come to the fore when machines assume a significant role in recruitment. Algorithmic bias, whereby automated systems inadvertently favor or disfavor certain demographic groups, can perpetuate societal inequities. Ensuring fairness and impartiality in automated recruitment processes demands continuous vigilance and oversight by human professionals.
As organizations increasingly embrace automation, maintaining candidate privacy and data security is another ethical concern. Personal information shared by candidates during the recruitment process should be safeguarded diligently to prevent breaches that could compromise individuals' privacy and expose sensitive data.
In conclusion, while the integration of automation and AI brings undeniable benefits to recruitment, it must be approached as a collaborative partnership between humans and machines. The intricacies of human judgment, the complexities of assessing soft skills and cultural fit, and the ethical considerations involved necessitate a balanced approach. Striking this balance will be critical for harnessing the full potential of recruitment automation while upholding the principles of fairness, diversity, and human empathy that underpin successful hiring decisions.
Achieving Collaboration: Humans and Machines Working Together
In the dynamic landscape of recruitment, the collaboration between humans and machines has emerged as a transformative paradigm, promising to revolutionize the way organizations identify, assess, and engage potential candidates. This collaborative approach leverages the strengths of both entities, fusing human intuition and expertise with the analytical power of artificial intelligence (AI) to create a synergistic recruitment process.
Augmented decision-making stands at the forefront of this collaboration
By harnessing AI capabilities, organizations can streamline the initial candidate shortlisting phase. AI algorithms analyze vast datasets with lightning speed, identifying patterns and qualifications that might otherwise be overlooked by human recruiters. This not only expedites the process but also mitigates inherent biases that can inadvertently influence human decision-making. Moreover, predictive analytics, a subset of AI, empowers recruiters to forecast candidate success based on historical performance data, enhancing the accuracy of hiring decisions.
The optimization of candidate engagement is another pivotal aspect of collaboration
AI-powered communication tools enable personalized and timely interactions throughout the recruitment journey. These tools utilize data-driven insights to tailor messages and interactions, enhancing candidate experience and fostering a sense of connection. Furthermore, automation can nurture candidate relationships over time, ensuring that potential candidates remain engaged and informed, even when human recruiters are occupied with other tasks.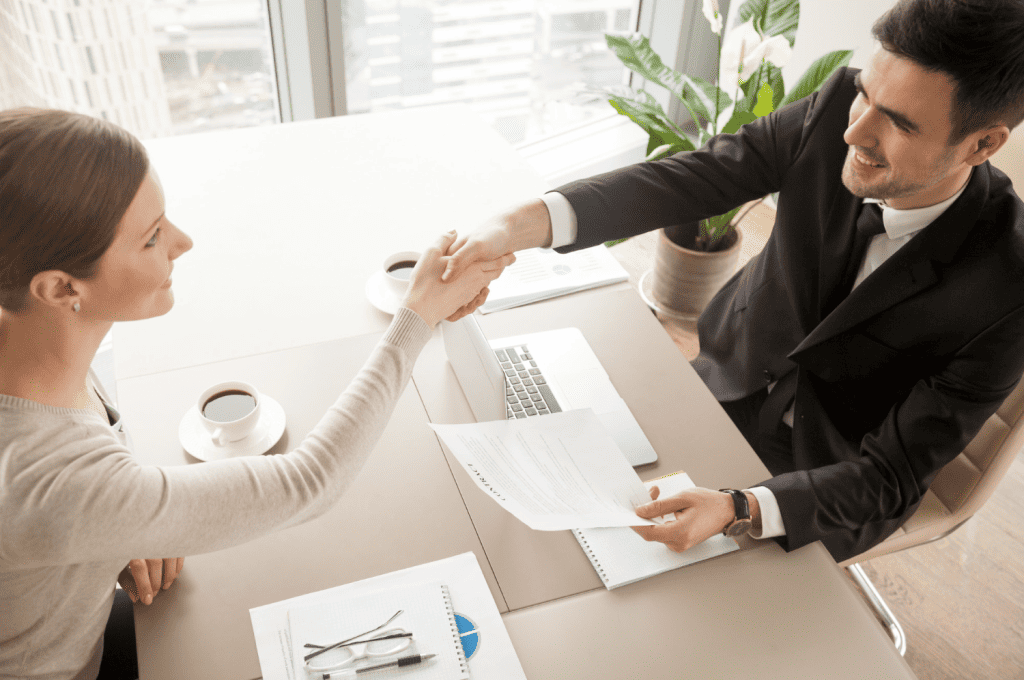 Continuous learning and adaptation complete the trifecta of collaboration
AI algorithms evolve over time through iterative learning processes. Data collected from previous interactions and hiring outcomes contribute to algorithm refinement, gradually enhancing their accuracy and efficacy. This evolutionary process is complemented by human oversight, as human recruiters provide feedback and fine-tune algorithms to align with shifting organizational goals and recruitment priorities.
The success of collaboration between humans and machines in recruitment hinges on a delicate balance. Striking the right equilibrium between automation and the human touch is essential to preserve the authenticity and empathetic elements that define successful candidate interactions. Organizations must also remain attuned to the ethical dimensions of this collaboration, ensuring that algorithms are fair, unbiased, and respectful of candidate privacy.
As the recruitment landscape continues to evolve, the integration of AI and automation holds immense promise. Augmented decision-making, optimized candidate engagement, and continuous learning underscore the potential for recruitment processes that are more efficient, accurate, and candidate-centered. The collaboration between humans and machines is not just a technological advancement; it is a paradigm shift that redefines how organizations connect with talent in an increasingly competitive and digitally driven world.
Case Studies and Examples
In the realm of modern recruitment, the symbiotic collaboration between humans and machines has ushered in a new era of efficiency, equity, and precision. Examining real-world case studies underscores the transformative potential of this partnership.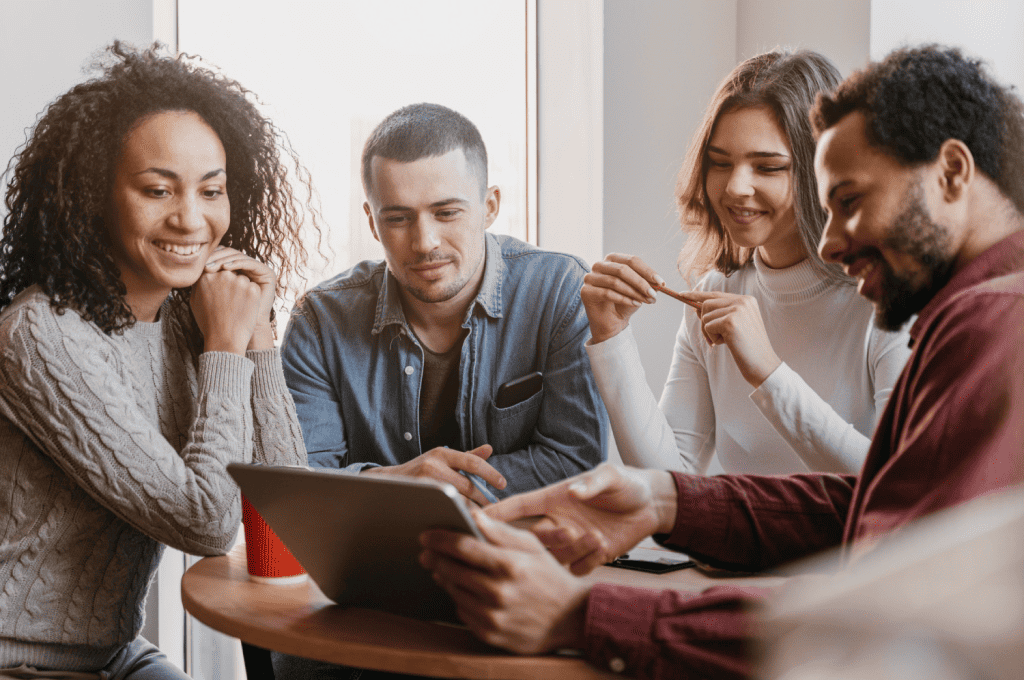 A standout illustration of effective collaboration is exemplified by Company X, a multinational conglomerate. By integrating AI-powered analytics into their recruitment process, Company X witnessed a significant reduction in time-to-hire without compromising on candidate quality. The AI algorithms efficiently sifted through thousands of applications, identifying patterns that indicated success beyond conventional metrics. Human recruiters then focused on evaluating these pre-qualified candidates, investing their expertise in assessing cultural fit and soft skills. This amalgamation resulted in a well-rounded selection process, producing candidates who not only possessed requisite qualifications but also aligned seamlessly with the organization's values and ethos.
Furthermore, non-profit organization Y harnessed AI-driven chatbots to enhance candidate engagement and support. These chatbots engaged in personalized, round-the-clock interactions, answering candidate queries, and providing insights into the organization's mission. This constant interaction not only expedited the communication process but also offered candidates a unique experience. While chatbots handled routine inquiries, human recruiters were able to devote more time to in-depth conversations, gauging the candidates' motivations and aspirations. This collaborative approach amplified candidate satisfaction and contributed to a notable increase in candidate retention post-hiring.
These instances of collaboration highlight the intricate dance between human judgment and machine efficiency. A harmonious blend of data-driven insights and nuanced human assessment results in a recruitment process that is more than the sum of its parts. As technology advances, this synergy holds immense promise for diversity and inclusion initiatives as well. By minimizing unconscious bias in initial stages through AI screening and subsequently allowing human recruiters to focus on evaluating the unique strengths of each candidate, organizations can foster a more diverse and vibrant workforce.
In conclusion, the interplay between humans and machines in recruitment is not a competition, but a collaboration that amplifies the strengths of each. By leveraging automation's precision and speed alongside human empathy and contextual understanding, organizations can craft a recruitment process that identifies exceptional candidates while offering them a seamless and meaningful experience. As we gaze into the future, the evolution of this partnership promises to reshape the landscape of recruitment, driving it towards greater efficiency, fairness, and success.
Conclusion
In the dynamic landscape of recruitment, the synergy between humans and machines presents a compelling vision for the future. By harnessing automation's efficiency and AI's objectivity, we can refine candidate selection, elevate engagement, and drive unprecedented outcomes. However, this evolution necessitates a delicate balance, preserving human intuition, and addressing ethical considerations. As we navigate challenges and embrace innovation, the collaborative harmony between human judgment and technological prowess will define a recruitment paradigm that not only streamlines processes but also enriches candidate experiences. The journey ahead calls for continuous learning, adaptability, and a shared commitment to shaping an inclusive, efficient, and human-centered approach to recruitment.
Hirebee offers various features that make finding the right candidates much easier through effective candidate screening features and better analytics.
FAQs
What is recruitment automation and why is it important?
Recruitment automation involves using technology, such as AI and machine learning, to streamline various aspects of the hiring process, from candidate sourcing and screening to communication and onboarding. It is important because it can significantly improve efficiency, reduce bias, enhance candidate experience, and ultimately lead to better hiring decisions.
How does collaboration between humans and machines work in recruitment?
Collaboration between humans and machines in recruitment involves leveraging the strengths of both. Machines can handle repetitive tasks like resume screening and initial communication, while humans bring contextual understanding, emotional intelligence, and nuanced decision-making to assess soft skills, cultural fit, and complex situations.
What are the benefits of using AI in recruitment?
AI offers numerous benefits, including faster and more accurate resume screening, reduced bias in candidate selection, improved candidate engagement through personalized interactions, and data-driven insights for making informed hiring decisions.
Can AI completely replace human recruiters in the recruitment process?
No, AI cannot replace human recruiters entirely. While AI can handle certain tasks efficiently, human recruiters bring empathy, intuition, and understanding of company culture that are crucial for assessing soft skills, motivation, and long-term fit.
How can recruitment automation help improve diversity and inclusion in hiring?
Automation can help reduce unconscious bias by standardizing the initial screening process. This enables a more diverse pool of candidates to reach the evaluation stage, where human recruiters can focus on assessing skills, experiences, and values without being influenced by irrelevant factors.