Why This Small Business Week is Important to Us
This week is National Small Business Week in the US, and more than ever, it seems that small businesses need our love and support. Covid-19 has seen a major diversion of economic output in small businesses in most industries. Whilst most enterprises have been able to finance the economic hit — by September alone, 100 thousand small business had went out of business. Furthermore, outside of temporary and permanent closures, the financial difficulties small business owners have had to face throughout this troublesome period cannot go unnoticed. That is why this week we should all celebrate small businesses as they attempt to recover from last year's economic woes.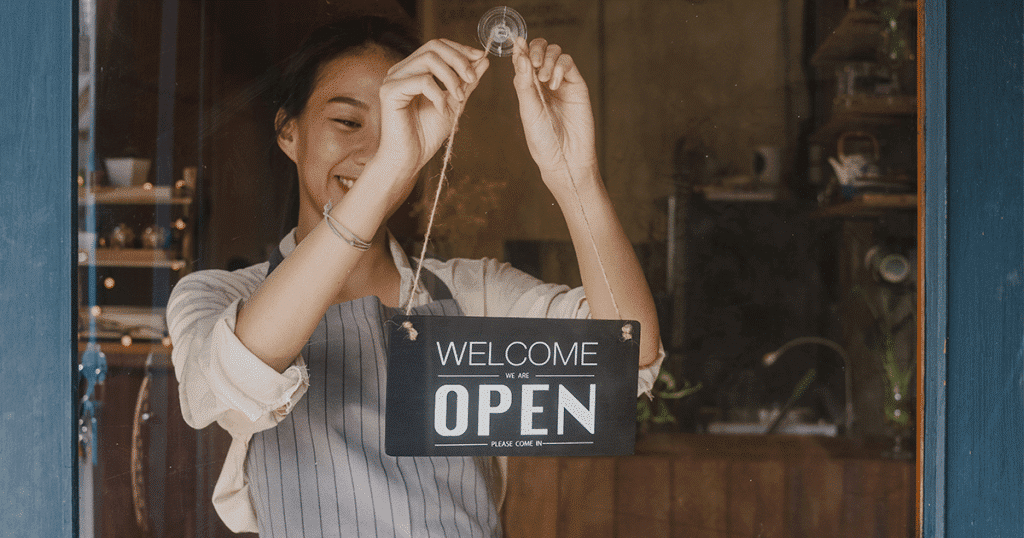 Small Businesses are the Backbone of the Economy
Not only do small businesses embody American culture, but they're also an indispensable part of the economy — the backbone of the economy, as some would say. Driving innovation, creating jobs and products, and stimulating competition: the free market would literally not be a possibility without small businesses. Whilst ginormous organizations take up more and more of the market share and achieve the economies of scale to outdo the competition, it is important to take the future into consideration and realize the importance of maintaining low barriers of entry for small businesses.
On small business week, Hirebee would like to draw attention to staffing problems small businesses may be currently facing. As the pace of technological advancements shows no signs of stopping, new skills are in-demand all the time. And with the supply of these skills not keeping up with the hot demand, businesses are battling it out through investment into talent acquisition. It is a brutal war for talent, and small businesses need all the help they can get when it comes to competing for talent.
How Small Business can Rebound
As businesses have been forced to downsize, the return of economic activity will also see the return of staff. Businesses need to be ready to rebound and rebuild their team with the right hires in the right way. The disadvantages small businesses face in recruitment shouldn't prevent them from winning hiring. And so, small businesses have the option of leveraging the latest technology and truly competing in the labor market with capabilities they wouldn't otherwise have. Recruitment automation, candidate relationship management, recruitment marketing; just to name a few, are all processes small businesses can realize with modern recruitment software.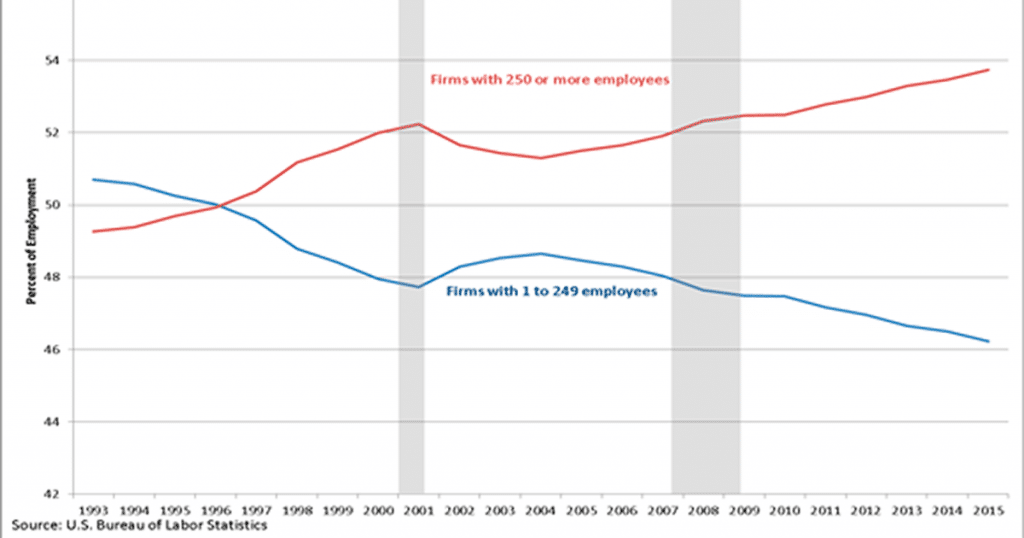 2016 data from the U.S. Bureau of Labor Statistics shows that it is not only the market share big enterprises are acquiring more and more of. But, it appears that the share of employment in the private sector is also being secured by big enterprises. Since 1996, when the two shared equal employment, firms with more than 249 employees now have 53.7% of the share of employment. One can imagine that it has only gotten worse post-Covid.
What does this mean? This might just be the natural consequence of big enterprises gaining more of the market share, but this may also suggest that big enterprises have distinctive advantages over small businesses when it comes to employment. Benefits, job security, brand awareness, and more. The proposition made to the employees in bigger businesses may better than that of in small businesses… Or is it that bigger businesses market their proposition better?
Develop Your Employer Brand with Us
Luckily, small businesses can see past lack of HR and recruitment marketing by developing their employer brand with us. Hirebee's recruitment marketing and job distribution solutions increase the visibility and appeal of your job openings to your target audience. There are many advantages when it comes to working in small businesses, and it may just be that you're not marketing them properly. Don't stand by in defeat, equip yourself with the latest technology to be able to hold your own in the job market among the giants. Build your team and help us build the future.