Human Resources (HR) and Recruitment are very closely related, but they are two separate functions, each with their own responsibilities. HR involves managing the personnel of a company and covers a wide range of duties related to employee relations and the overall well-being of the workforce. Recruitment is the process of finding, interviewing and hiring the right person for a specific role.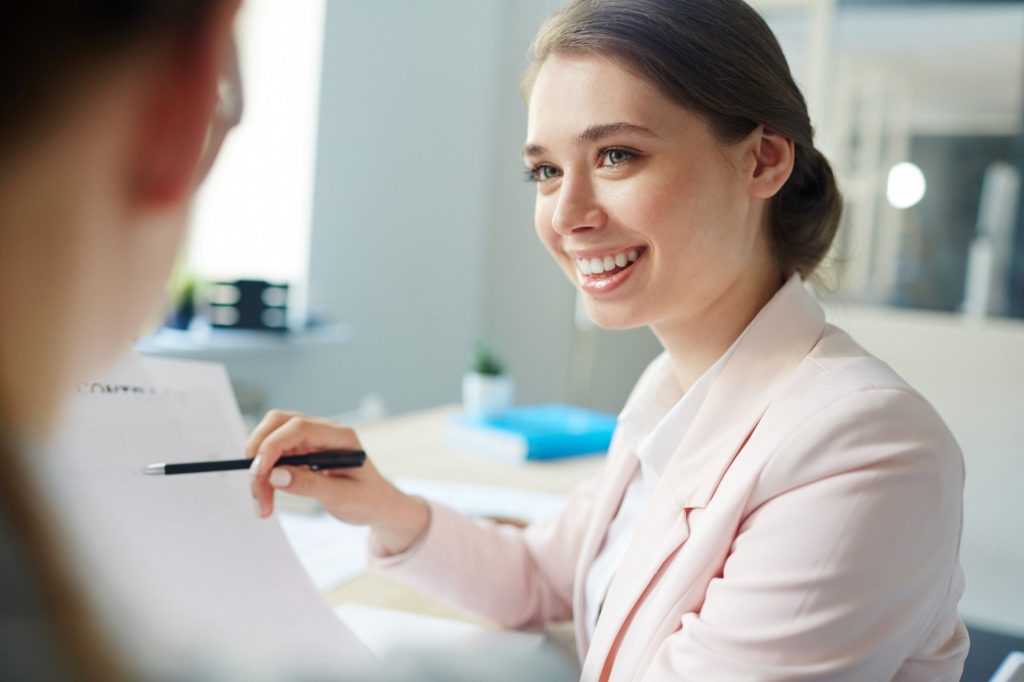 HR handles employee relations and benefits and is responsible for ensuring a safe and healthy working environment. They are in charge of creating policies and procedures, communicating with employees, as well as managing compensation and benefits. HR also works to ensure compliance with state and federal laws and regulations. Recruitment is the process of sourcing potential employee candidates, screening them and evaluating them for open positions.
The recruiter is responsible for attracting the best talent by marketing opportunities and cultivating relationships with potential candidates. Recruiters also coordinate interviews and participate in the offer and onboarding process. In summary, HR and Recruitment are two separate functions.
HR oversees the overall well-being of the workforce and manages employee relations and benefits, while Recruitment involves sourcing, screening, and interviewing candidates for open roles.
What is HR?
Human resources (HR) is the department of a business or organization that oversees employee management, recruitment, job roles, training, career development, and other related activities.
It is responsible for ensuring that the employees it manages are both productive and satisfied in their roles. HR duties and responsibilities vary depending on the size and type of organization, but typically include: recruiting and hiring new employees, managing payroll systems, developing and implementing workplace policies and procedures, resolving employee issues and disputes, administering benefit plans, promoting workplace safety, coordinating training and development opportunities, and addressing employee performance.
HR professionals may also be responsible for ensuring compliance with labor laws and other regulations that apply to the company's employees. This could involve conducting research, reviewing information from government agencies and other sources, and providing guidance to management. In addition, HR is often involved in staffing decisions and career planning for the organization. This may include identifying and addressing skills gaps, developing succession plans, creating job descriptions, and designing compensation packages that attract and retain top talent.
Finally, HR departments strive to create a positive workplace environment by planning and facilitating team-building activities, managing company-wide communications and initiatives, creating employee engagement surveys, and addressing issues related to company culture.
By leveraging their organizational skills, communication skills, and knowledge of labor law, HR professionals ensure that the organization they serve is successful, competitive, and compliant with applicable regulations.
Hirebee focuses on offering you automated hiring tools, including effective job distribution features and improved recruitment marketing.
What is a Recruiter?
A recruiter is a professional who is responsible for identifying, interviewing and recommending potential candidates for a vacancy or job opening. This process is done with the end goal of finding the ideal candidate who is the most qualified and suitable for the position. For businesses seeking to fill a vacant position, a recruiter may be consulted to help match the ideal individual to the need. Recruiters communicate with hiring teams, departmental leaders, hiring managers and human resources (HR) professionals to fulfill these needs.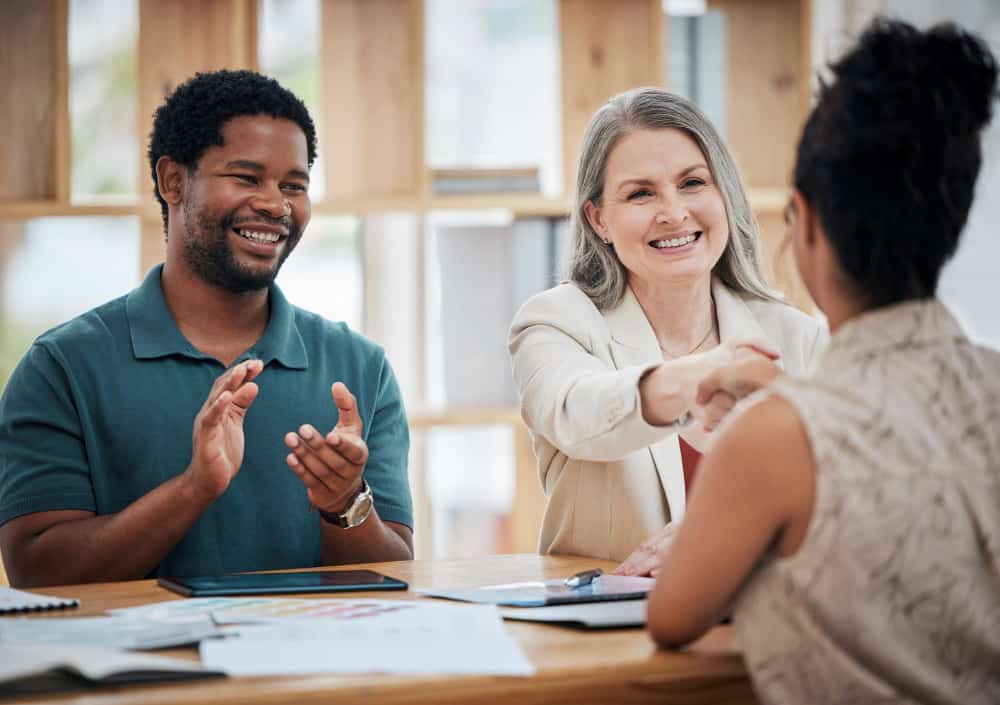 In some cases, recruiters may also be in charge of screening and providing feedback to candidates throughout the recruitment process and may be present in the interview room. The main responsibility of a recruiter is to develop and maintain a strong working relationship with the hiring team, department or organisation by clearly communicating the employer's needs. This will help them to identify individuals who have the correct skillset and experience to fill the requirement. Once the relevant individuals have been identified the recruiter will contact them and arrange for them to meet with the hiring team.
Once a suitable candidate has been identified and interviewed, the recruiter will then negotiate and oversee the recruitment contract. This includes any change of salary, additional benefits and other conditions. The recruiter will also provide information and assistance to the new recruit to help them get oriented and settle into the position. Overall, recruiters play an essential role in the recruitment process by connecting with potential applicants, assessing their suitability and managing the contract process. They are integral to the hiring team in finding and selecting the ideal candidate to fill the vacancy successfully.
What are the Differences Between HR and a Recruiter?
The Recruiter Will Focus on Document Verification
Recruiters and Human Resources (HR) professionals typically work hand-in-hand when it comes to creating, developing, and maintaining a successful workforce. While both the recruiter and HR roles are critical to any business's success, their respective job functions can vary considerably from one another.
The recruiter, often referred to as a sourcer or talent acquisition professional, is generally responsible for uncovering, qualifying and ultimately recruiting the most suitable candidates for an organization. Recruiting activities include developing job postings, sourcing and screening resumes, scheduling and conducting interviews, as well as all necessary background screening. On the other hand, human resources professionals focus more on the actual management of the employees once a person is hired.
An HR professional's job responsibilities involve, but are not limited to, all aspects of employee relations and management; including compensation and benefits, employee onboarding, training and development and performance management.
One key difference between recruiters and HR is the extent of document verification. In many cases, the recruiter will bear primary responsibility for document verification which includes making sure all legal documents are collected and verified to ensure the applicant is lawfully employed. This includes verifying their passport or identity card, checking their references, crunching their education records, investigating their past criminal activities and verifying any licenses they may have.
On the other hand, the HR department will typically focus on the management of the new employee once they have started work. This may include completing onboarding paperwork, setting up payroll and monitoring any changes to the individual's contract. Overall, recruiters and HR managers are both vital players in the game of creating and sustaining a successful and competitive workforce. While their job functions may differ from one another, the collaboration of the two teams allows for an organization to remain competitive and successful.
HR Will Focus on Promotions and Overall Growth of Employees Brought in by Recruiters
HR is responsible for promoting and supporting the overall growth of their employees. This means that they are responsible for the recruitment, training, development and retention of their staff. Recruiters, on the other hand, are responsible solely for the acquisition of the right talent for the job. Recruiters work to identify, recruit and assess candidates for job openings. This work can include reviewing resumes, conducting initial interviews, and finding suitable candidates to interview.
HR, on the other hand, takes a broader view of how these recruited individuals will fit into the company. HR works to accurately assess the new hires to ensure that their needs and talents are conducive to the company's goals. Recruiters typically focus more on the short-term needs of the organization and their main goals are to find the best fit for a position as quickly as possible. This can sometimes lead to candidates being hired without the appropriate training or sector specific knowledge. HR, however, will go the extra mile when it comes to properly training and developing new staff and incorporating them into the workplace.
HR also ensures that employees have the necessary support to grow in their role and enforces policies that protect their rights and keep them motivated and engaged. They are responsible for developing and maintaining company standards, providing onboarding and training programs, managing employee grievances, and ensuring that all policies are followed. In conclusion, recruiters focus on the short-term goals of finding the right candidate for the right job, while HR focus on the long-term goals of overall employee growth and development. Recruiters are the first step toward a successful team, and HR will take over to ensure that the company succeeds in the long run.
Recruiters are Often on a Part-time Basis
Recruiters and Human Resources (HR) professionals play important roles in the search for and hiring of new employees. Both are involved in the recruitment process, but with different objectives in mind. A recruiter's primary goal is to find potential candidates for an organization, while Human Resources focuses on the internal aspects of an employee's onboarding and relationship with the company.
Recruiters are often on a part-time basis with the HR team. Their job is to identify and reach out to potential candidates for available positions within the organization. They create job descriptions, post job openings on job boards, attend events and career fairs, research and contact potential candidates, and screen and interview potential candidates. In addition, they might handle background checks, negotiate job offers, and monitor the hiring process.
A Human Resources professional typically works directly with the organization, managing and overseeing its human resources. This includes creating and managing a comprehensive list of policies and procedures, dealing with employee complaints, administering benefits, and training staff on policies and procedures. An HR team also typically handles onboarding new employees, creating employee development programs, and initiating and monitoring performance reviews.
While recruiters and Human Resources professionals both have a role in the recruitment process, they each have their own focus and responsibilities. Recruiters handle the external search and identification of potential employees, while Human Resources provides internal support to ensure that the organization's new hires are integrated properly into the company culture and managed properly by the organization.
HR Will Focus on Creating Job Roles for the Company
HR professionals are responsible for a range of activities beyond recruitment. HR professionals create job roles for the company using Applicant Tracking Systems (ATS) to keep track of employee performance and other HR related data. They are also responsible for developing and enforcing company policies, benefits administration and handling employee relations. Additionally, HR professionals often decide on the appropriate methods for recruiting personnel and selecting applicants most qualified for the job.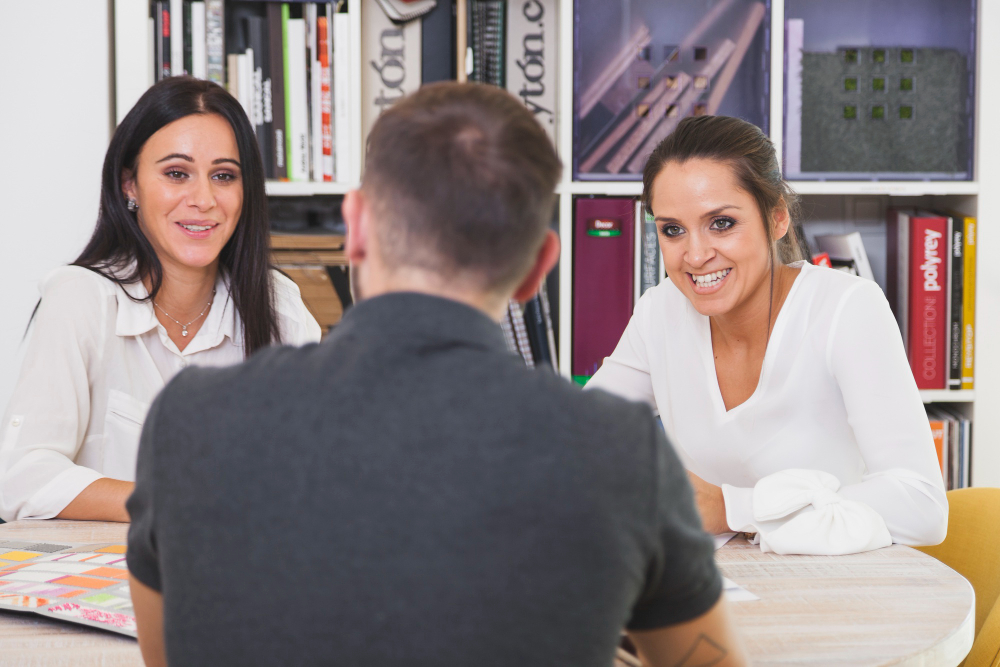 This may include conducting assessments and interviews, administering pre-employment tests, and providing feedback to applicants. Recruiters certainly play a role in this process, as they are often responsible for identifying potential candidates and communicating with them on behalf of the organization.
Overall, while recruiters and HR professionals play different roles in the hiring process, they also work together to ensure the right people are onboarded. By utilizing both recruiters to identify and assess candidates, as well as HR professionals to create job roles, organizations can effectively manage their personnel and ensure that the right people are in the right positions.
Recruiters Shortlist Candidates and Send Them to HR
Recruiters are the ones who scout the market for potential hires from both inside and outside the company. They search for people who meet the desired qualifications and experience for specified job openings. They use a variety of methods, often building relationships and networks with potential recruits or source talent from recruitment websites. Once qualified candidates have been identified, recruiters are responsible for shortlisting and interviewing candidates, before referring them to HR for further consideration.
HR is the team that is primarily responsible for onboarding the new employees into the company. They ensure that all the legal requirements are taken care of, such as processing the paperwork, contracting, and other necessary government regulations. HR also plays a key role in the internal structure of the company, developing processes and guidelines for managerial and administrative functions. They oversee employee benefits, training, development, and the employee management process. Recruiters and HR play a major role in any company's success, but it's clear that their responsibilities diverge in terms of identifying and hiring new hires.
Recruiters put candidates through an interviewing process, and then send qualified candidates to HR, who ultimately decide who is given the job offer. Each team has an important job to do in finding the right people to join the company and serve as a valuable asset.
Conclusion
The difference between HR and recruiter is the roles they perform. HR professionals focus on the employee life cycle while recruiters focus on talent acquisition. HR professionals manage the recruitment process from an internal perspective, ensuring compliance with company policies and best practices.
Recruiters source, attract and evaluate qualified candidates for the organization, manage advertisements, and review resumes and applications. Both work together to ensure a successful and compliant talent acquisition process.
Hirebee ensures that you will be able to get the right people for your job opening with the best candidate sourcing and candidate screening features in the market.