Building relationships with top universities and attracting graduates to your company begins with taking time to understand the needs of both parties. It involves forming relationships with universities, identifying the right talent, and finding ways to appeal to the right candidates.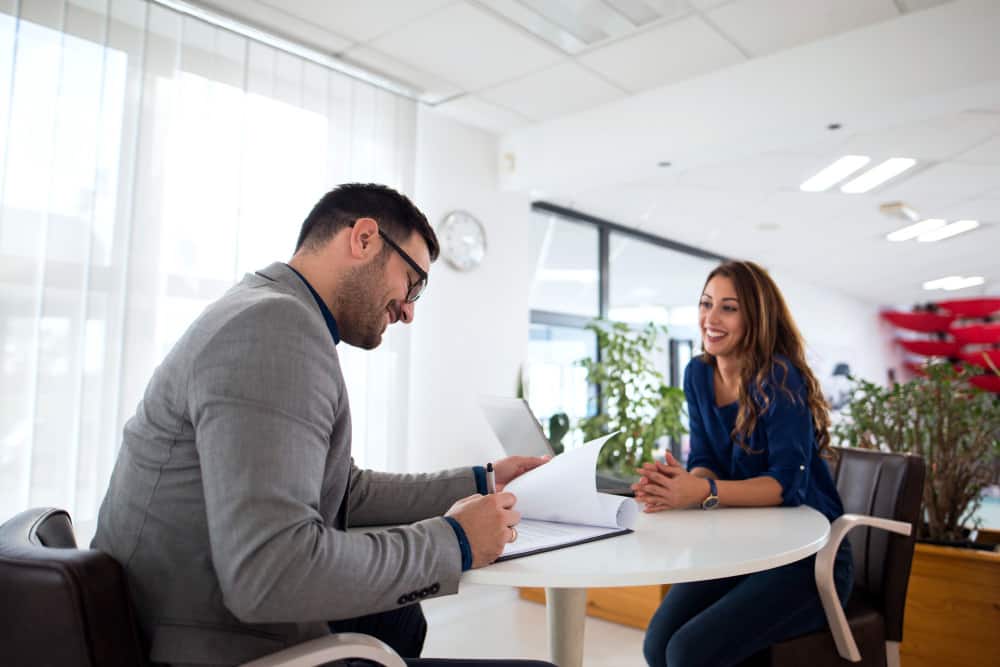 By taking the time to research the university, attending their events and engaging with professors and students on their campus, you can start building relationships that result in a mutual exchange of value. Once relationships have been established, the organization can develop programs for recruiting top students and graduates, provide internships and mentoring opportunities, and create a positive image of their company. With the right approach and comprehensive approach, companies can develop meaningful relationships with universities, while providing job opportunities and unique experiences to the next generation of employees.
How Graduate Recruitment helps you Build a Good Talent Pipeline
Graduate recruitment is an effective way to source, attract, and select new employees for entry into your organization. By engaging in graduate recruitment, you can build a well-structured talent pipeline that produces better hires over time and reduces the burden of continuously chasing up resumes. This results in more time saved and more money saved.
By utilizing a formal recruiting process, you can properly (and efficiently) screen, assess and select the most qualified, trustworthy, and promising employees. Every candidate goes through a vetting process that helps you to make accurate selections. With efficient onboarding and training measures, you can ensure that each employee is set up for success from the get-go and properly equipped to contribute to the needs and visions of your organization.
Graduate recruitment can also help to save costs for your company in the long run. By hiring junior staff members through a graduate recruitment program, you can fill the roles on an internship basis, gradually shifting them into relevantly skilled positions built on knowledge, experience, and expertise. This decrease in recruiting costs can open up funds that can then be allocated to other valuable resources.
Finally, by engaging in regular graduate recruitment practices, you can build a reliable pool of talent that can, over time, become the backbone of your organization. You'll be able to cultivate and maintain strong relationships with your employees through engagement, feedback, and recognition. This, in turn, sets the foundation for loyalty and sustainable growth, which is essential for any successful organization.
Graduate recruitment is an effective way to strengthen your organization, reduce recruiting costs, and build a reliable talent pipeline. Through an effective and systematized process, you can attract, assess and hire the most qualified employees who can contribute to the success of your business.
Hirebee can help you find the right candidates for your talent pipeline with automated recruitment features such as effective candidate screening and sourcing.
Tips On Attracting Top Graduate Talent
Offer Internship Experience
Internships are an invaluable opportunity for college students to gain hands-on experience in the field in which they are studying. Internships can offer a glimpse into the career they plan to pursue, allowing students to gain knowledge of the responsibilities and expectations they will have in future work environments. By experiencing the career first hand, students become more informed and competitive candidates when entering the workforce.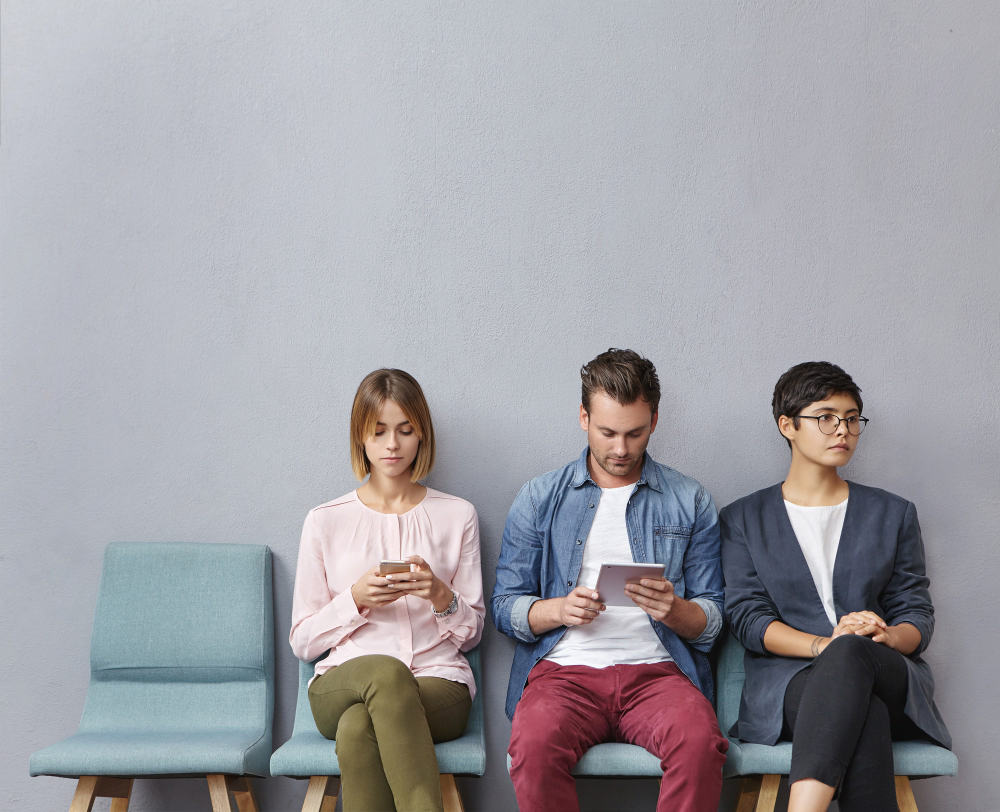 Internship programs provide a platform for forward-thinking organizations to identify potential talent before they have finished their education. Experienced interns have the potential to become valuable and productive employees, as they already have an understanding of the organization's operations. An internship program may be more beneficial to an employer than hiring a new employee and potentially having to onboard and train them for longer periods of time.
By investing in internships, organizations are making a commitment to the development of their future workforce. Interns who are given meaningful tasks can gain valuable and transferable experiences, as well as learn from knowledgeable leaders and mentors. For motivated students, internships can become a stepping stone to a full-time job at that organization.
By offering internships, employers are creating opportunities for developing the future talent of their organization and bridging the gap between education and the workplace.
Show Off Company Culture And Work Experience
As an employer, showcasing your company culture during career fairs to potential campus ambassadors can be a powerful tool to help build a strong employer brand. When students hear about your company values and how you go about running the business, it makes a real impression on how they view your company and gives them a glimpse into the potential workplace culture. The more information you provide about company culture through the job description, the greater the potential you have to attract student ambassadors who are a great fit for your organization.
Things like highlighting your values, promoting team work and showing your passion for what you do can be displayed with marketing materials, videos presentations and more, to create a real image of your work atmosphere. Additionally, open dialogue with student ambassadors via Questions & Answers, can help them further understand your company's mission and values.
By providing a robust overview of the company culture, it leaves student ambassadors with a lasting impression of what the company stands for and if they would enjoy working in that type of environment. Displaying your culture in such a comprehensive and forward manner helps create a positive and vibrant image of your organization and you'll find that student ambassadors are more likely to join your team if they feel your culture is right for them. All in all, showcasing your company culture to potential followers is a great way to reach out to the next generation of employees.
Embrace Social Media During Recruitment
Social media provides an increasingly cost-effective and direct way to reach diverse populations.By embracing social media in campus recruitment efforts, companies can find, engage, and recruit potential employees quickly and efficiently.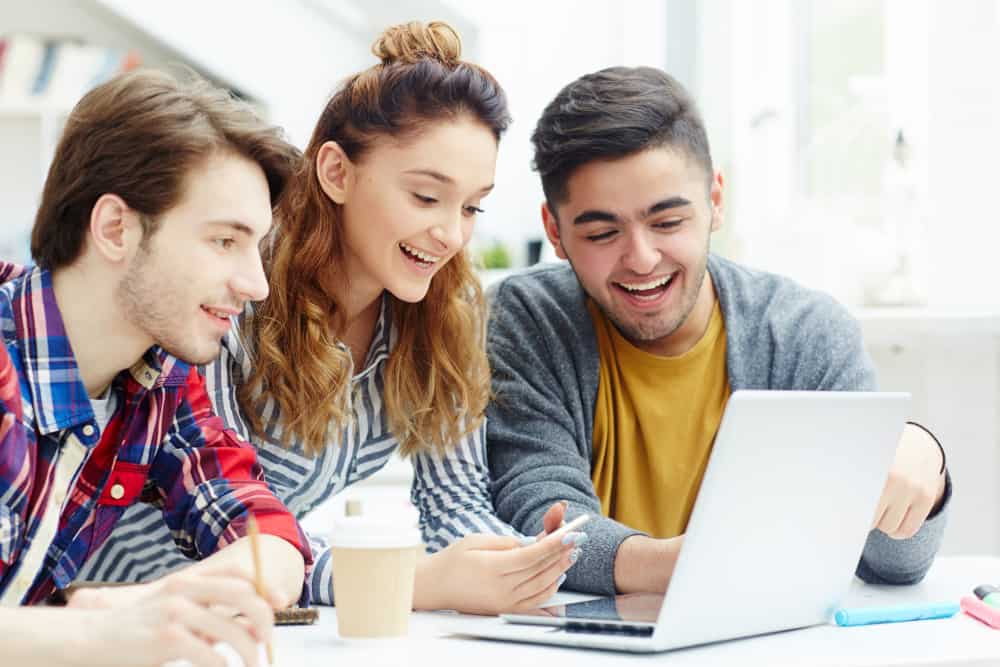 Fostering a diverse and inclusive workplace is key to attracting and retaining top talent, while also providing key insights into different populations, backgrounds, cultures, and experiences. This can be difficult when dealing with a traditional, widespread recruitment process. Utilizing social media during campus recruitment, however, can give companies direct access to potential candidates, connecting them with a diverse pool of prospects which can enable hiring a more balanced, even diverse, workforce.
Social media can also enable organizations to quickly spread information regarding career fairs, job postings, and more. By creating a digital presence, companies can use platforms like Facebook, Twitter, and LinkedIn to get the word out about their job opportunities, reach new segments of the talent pool, and generate more qualified applicants.
In addition to its use for broad recruitment efforts, social media can also assist companies in getting to know prospective employees beyond their academic credentials. In this regard, many employers utilize social media to gain a better sense of candidates' personalities, interests, and qualifications.
Social media is a powerful tool that can help campus recruiters promote diversity and inclusion initiatives. By utilizing social media to reach new pools of potential candidates, employers can increase their chances of finding the right fit, while also building a more diverse and well-rounded team. Through this combination of targeted advertising, individualized engagement, and a positive workplace environment, organizations can ensure their recruitment process is aligned with their values and attracts the best possible talent.
Show Off Your Development Program
Career fairs for student organizations are a great opportunity for employers to showcase their development programs to top talent. From running presentations to interactive activities, employers can demonstrate their commitment to employee training and growth.
Presentations should aim to inform potential employees about the kinds of on-the-job training and development opportunities the company has to offer. It's important to discuss the specifics of the program, such as whether there are formal classes or mentorship opportunities available, as well as any technical certifications or certifications that can be earned. It's also a good idea to highlight any specialized trainings or workshops that are customized to meet the needs of the company.
Interactive activities can also help employers to show off their development programs. These activities should be designed to give students a chance to immerse themselves in the company's culture and demonstrate their understanding of the program. Potential activities could include simulations of classroom settings, mock team tasks, and personal assessments.
Finally, employers should have representatives available to answer questions both before and after their presentations. This is a great way to show that the company is invested in the development of their employees, and is willing to take the extra step in providing answers and guidance.
By presenting their development program in an engaging and informative way, employers can attract a diverse and motivated talent pool of students.
Do Not Just Focus On A Paycheck
Recruiting college students should involve much more than simply offering a paycheck. Companies should prioritize establishing strong relationships with universities and investing in their presence on campus. Building university relations should focus on three primary goals: providing students with meaningful career opportunities, cultivating an engaging employer brand, and staying up to date on cutting-edge industry trends.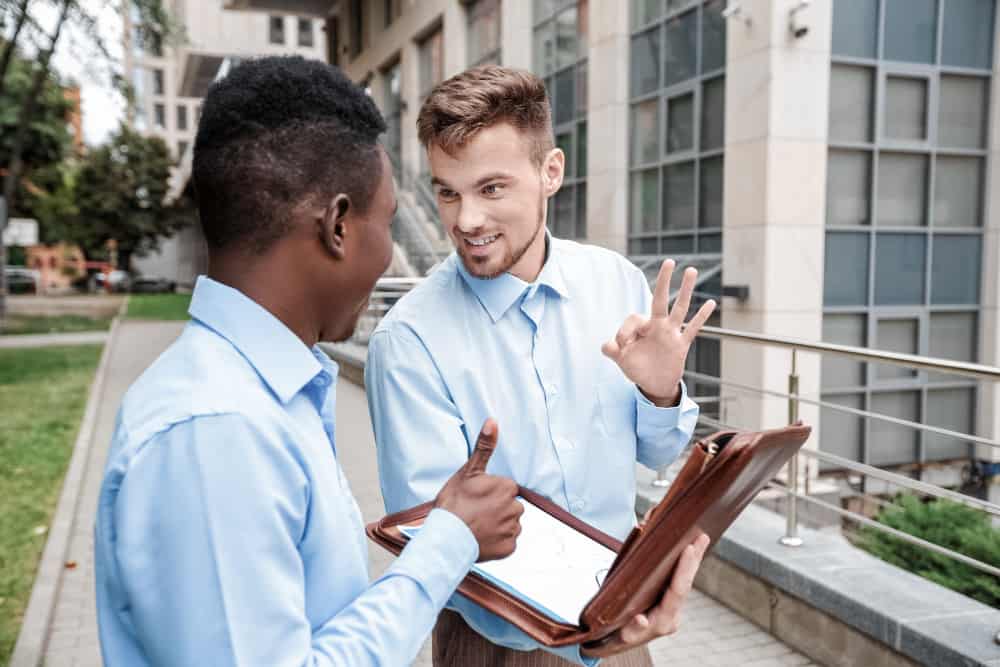 When recruiting from universities, companies should focus on developing rewarding and meaningful internships and entry-level positions for students. This will ensure that career advancement is readily available and that students are connected with the company's mission and vision. Companies should also prioritize their employer brand by engaging with students through events, presentations, and other learning experiences. These activities should be focused on explaining what makes the company special, different, and desirable. By taking the time to explain the company's vision and values, students will be able to connect with the company in a unique and meaningful way.
Finally, companies should stay up to date with the latest industry trends. They should stay active on social media, visit campus regularly, and establish relationships with professors and thought leaders. Incorporating the latest trends into their recruiting strategies will allow them to demonstrate to students that the company is in touch with the ever-changing landscape of the industry.
By taking the time to invest in university relations and build meaningful relationships, companies can create teams that are filled with engaged, purpose-driven workers. It takes more than a paycheck to make a great team, and investing in university relations will ensure that the company attracts top-tier talent from universities.
Think of Unique Ways to Grab their Attention
Career fairs and on-campus events are a great way for companies to gain exposure and draw the attention of potential candidates. To ensure that their booth or event stands out, companies should come up with creative, unique ways to grab and keep attention. Companies could set up a game such as Cornhole, giant Jenga, or Connect-4 that encourages prospective candidates to interact and learn about the company's opportunities. Offering exclusive promotional items like branded notebooks or t-shirts that potential hires can receive for visiting the booth is another great attention-grabbing tactic. Doing something completely unexpected, like hiring a caricature artist or a fire breather will also get people talking and make sure your company sticks out in people's minds.
Likewise, having current employees volunteer to give demonstrations or presentations of the company's core products or services can generate interest. Providing access to interesting demonstrations adds a personal touch to the overall experience and gives visitors a better idea of what the company is all about. Companies should also consider hosting a workshop or a small business class where they can share practical advice and tips on how to make the most of a career fair or how to get hired. Lastly, setting up professional headshot booths for potential candidates is a great way for companies to grab attention, as well as provide candidates with an updated headshot for their portfolios or LinkedIn profiles. All of these activities and ideas make a great impression and can potentially lead to higher turnout and more promising meetups at career fairs and on-campus events.
Conclusion
The key to building strong relationships with top universities is to ensure a mutually beneficial relationship. By partnering with academic institutions to provide invaluable experiences and resources to students, companies can create meaningful relationships with universities and draw in talented graduates when needed. Working with universities to build relationships is essential to finding the best candidates for any company.
Hirebeee makes it easier for recruiters to find the right candidates during campus recruitment through better recruitment marketing and job distribution features.
FAQs
What are 4 Relationship Building Methods for Employers?
Communication – Employers should prioritize regular two-way communication with their team members.
Acknowledgment – Employers should recognize the efforts of their employees and show their appreciation.
Respect – Employers should demonstrate respect for their employees' ideas and opinions.
Team Building – Employers should involve their team members in activities designed to promote collaboration and a sense of camaraderie.
How Do You Partner with a University as an employer?
Partnering with a university can involve developing a formal agreement between the two parties, sponsoring internships and career fairs, creating job postings, on-campus recruiting, and providing mentorship opportunities.
Best Practices to Maintaining Relationships with University?
Keep communication lines open.
Listen and show respect for their needs and goals.
Respect confidentiality of any information shared.
Provide helpful and prompt support.
Be willing to be flexible and accommodating.
Use appropriate technology to collaborate and communicate.
Seek feedback on ways to improve partnerships.
Offer thanks and recognition for successful collaborations.
Important Things Students before Consider Job Openings?
When considering job openings, important things for students to consider are the job title, salary, responsibilities, working hours, benefits, location, training opportunities, and the company's mission and values. Additionally, students should ensure the job is a good fit for skill set and interests, and research the company's potential for growth and success.