Automated candidate screening has become an increasingly prevalent practice in the hiring process for organizations worldwide. With advancements in technology, companies now have the ability to streamline their recruitment efforts by utilizing automated hiring tools and algorithms to screen and evaluate job applicants. This approach aims to improve the efficiency, objectivity, and consistency of candidate evaluation, ultimately reducing the time and effort required for manual review.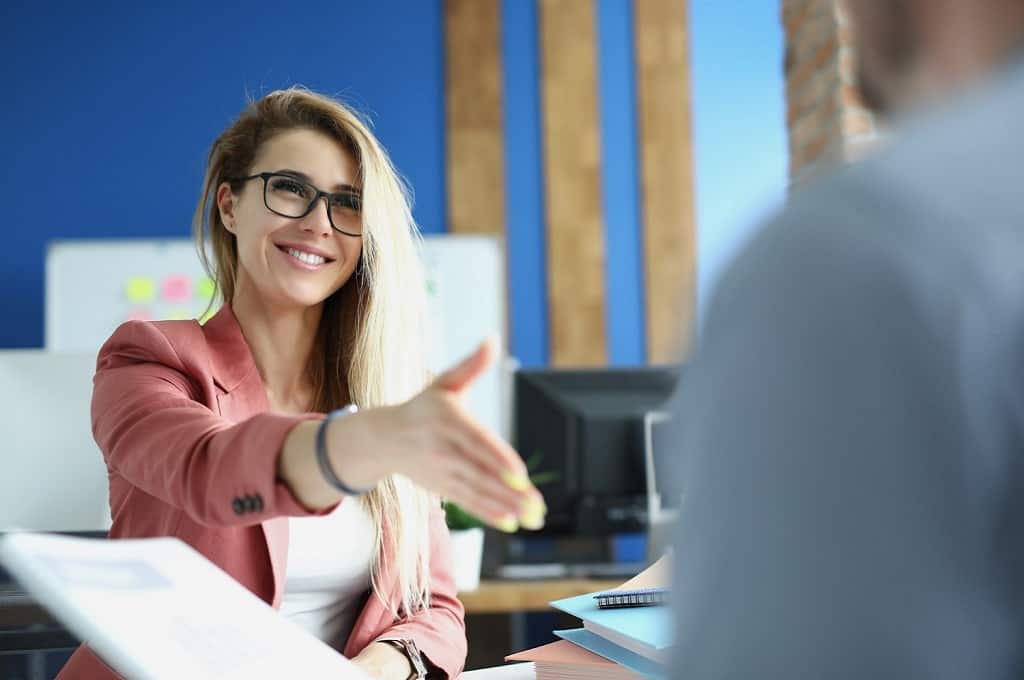 You might be wondering, what is a screening process? The importance of candidate screening in the hiring process cannot be overstated. It serves as a crucial step in identifying the most suitable candidates for a given position, ensuring that only qualified individuals progress further in the selection process. Traditionally, the HR screening process involved a labor-intensive process of manually reviewing resumes, cover letters, and application forms. However, with the advent of automated CV screening, organizations are now able to leverage technology to expedite this process and focus their resources on more strategic aspects of recruitment.
This essay will explore the pros and cons of automated candidate screening. It will delve into the benefits that automated screening brings, such as increased efficiency and time-saving, enhanced objectivity, improved consistency, and cost-effectiveness. Additionally, it will address the potential drawbacks associated with automated screening, including the lack of human touch and personalization, algorithmic bias and discrimination, technical limitations, as well as legal and ethical considerations.
Hirebee is an automated recruitment service that is dedicated to ensuring you can effectively find the right candidates for your team with the help of automated candidate sourcing features.
By examining both sides of the automated candidate screening coin, this essay aims to provide a balanced perspective on the topic. It is essential to weigh the advantages and disadvantages carefully, taking into account the specific context and needs of each organization. Ultimately, striking a balance between automation and human involvement is crucial to ensure an effective and fair hiring process. The essay will conclude by offering suggestions for incorporating best practices and mitigating the drawbacks associated with automated candidate screening.
Pros of Automated Candidate Screening
Efficiency and Time Savings
Automated candidate screening, with HR automation software, offers significant advantages in terms of efficiency and time savings in the hiring process. Here are some key points to consider:
Ability to process a large volume of applications quickly: Traditional manual screening methods can be time-consuming, especially when dealing with a high volume of applications. AI screening tools utilize algorithms and technology to swiftly review and filter resumes, cover letters, and other application materials. This allows recruiters and hiring managers to handle a larger pool of candidates in a shorter period.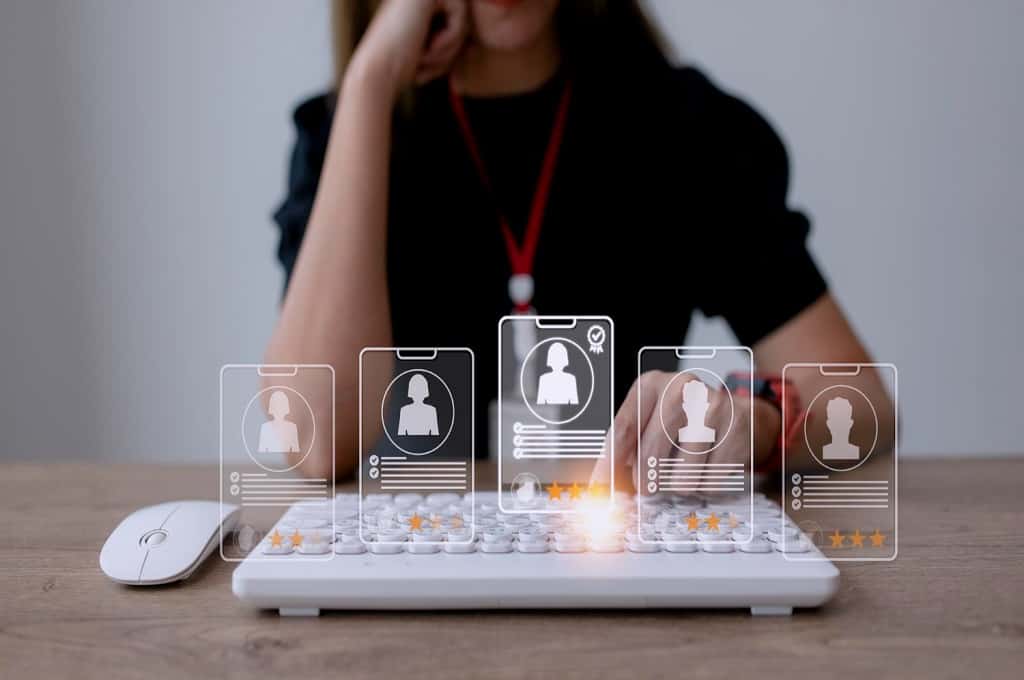 Reduction in manual effort and administrative tasks: Automating the screening process minimizes the need for repetitive manual tasks. For example, automated systems can extract relevant information from resumes, such as work experience, skills, and education, and input it directly into a structured format. This eliminates the need for manual data entry and enables recruiters to focus on higher-value activities, such as conducting interviews and assessing candidate fit.
Streamlined screening criteria and parameters: Automated screening tools allow organizations to establish standardized screening criteria and parameters upfront. By defining specific qualifications and requirements, such as education level or relevant experience, recruiters can create filters to identify candidates who meet the baseline criteria. This streamlines the initial screening process and helps prioritize candidates who are the best fit for the role.
Scalability and adaptability: Automated candidate screening can easily scale to accommodate the needs of growing organizations or positions with a high turnover rate. As the number of applications increases, the system can handle the influx without significantly impacting the time or effort required from the hiring team. Additionally, these systems can be customized and adapted to specific job roles or industry requirements, allowing for tailored screening processes.
Enhanced productivity and faster time-to-hire: By expediting the screening process, automated systems contribute to faster time-to-hire. The reduced time spent on manual screening allows recruiters to focus on other crucial stages of the hiring process, such as interviewing and evaluating top candidates. This increased efficiency improves overall productivity and enables organizations to fill positions more swiftly, minimizing the risk of losing qualified candidates to competitors.
Overall, the efficiency and time savings offered by automated candidate screening streamline the hiring process, enabling organizations to manage larger applicant pools, reduce manual effort, and accelerate the selection of qualified candidates.
Standardization and Objectivity
Automated candidate screening offers the advantage of standardization and objectivity in the hiring process. This can have several benefits for both employers and applicants.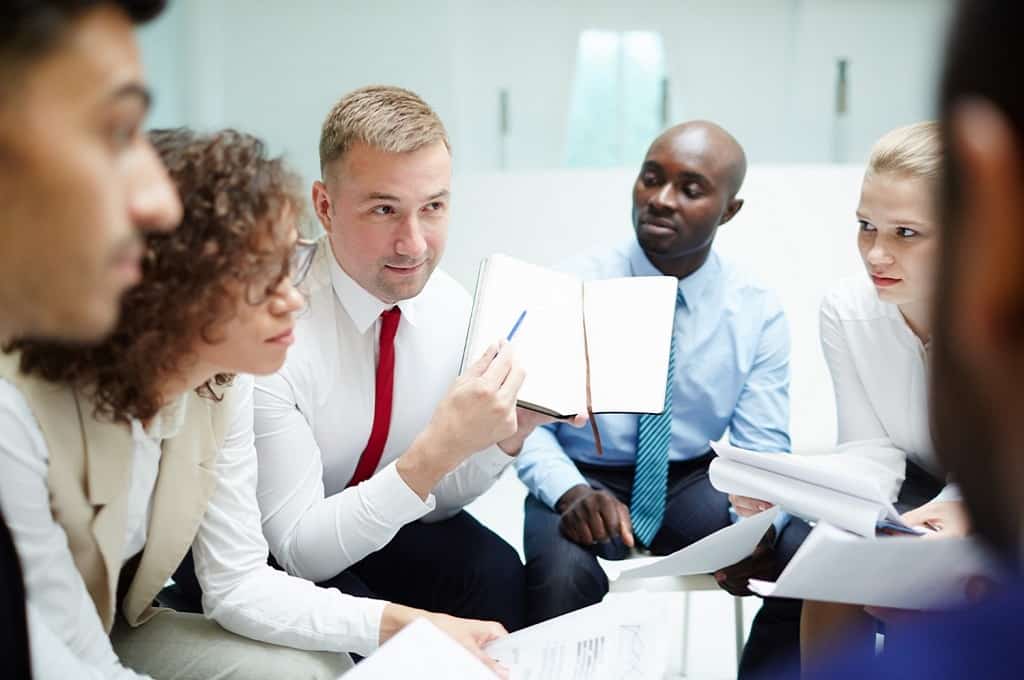 Consistent evaluation criteria applied to all candidates: Automated screening systems utilize predefined criteria to evaluate candidates, ensuring that every applicant is assessed against the same set of qualifications and requirements. This consistency helps create a level playing field, as all candidates are evaluated based on the same standards.
Minimization of unconscious biases in the screening process: Human biases, whether conscious or unconscious, can inadvertently influence hiring decisions. Automated screening helps mitigate this risk by removing subjective judgments and biases. Algorithms can be designed to focus solely on relevant qualifications and skills, thereby reducing the impact of personal biases such as gender, race, or appearance.
By ensuring a standardized and objective screening process, automated candidate screening helps promote fairness and equal opportunities for all applicants. It allows employers to make more informed decisions based on merit, rather than subjective factors that can introduce biases.
However, it's important to note that while automated screening can minimize certain biases, it is not entirely immune to bias itself. Biases can be inadvertently introduced through the design of the algorithms or the data used to train them. Therefore, regular evaluation and iteration of the candidate screening software are necessary to identify and address any potential bias.
In conclusion, the standardization and objectivity offered by automated candidate screening contribute to a fairer and more consistent evaluation of applicants. By removing subjective biases and applying uniform criteria to all candidates, employers can make more informed decisions based on qualifications and skills. However, it is crucial to monitor and address potential biases in the system to ensure fairness and equal opportunities for all applicants.
Enhanced Candidate Experience
Faster response times and communication with applicants: Automated candidate screening can expedite the hiring process, leading to faster response times for applicants. Instead of waiting for manual review and decision-making, candidates receive prompt feedback on their application status. This not only improves their overall experience but also reflects positively on the employer brand, as efficient communication is valued by candidates.
Greater transparency in the screening process: Automation allows for clear visibility into the screening process. Candidates are informed about the criteria used to evaluate their qualifications, skills, and experience. This transparency ensures that candidates understand the expectations and requirements of the role, enabling them to gauge their fit and make informed decisions. Moreover, automated systems can provide real-time updates on the progress of their application, reducing uncertainty and frustration.
Consistency in screening criteria: Automated candidate screening ensures that all applicants are evaluated using the same set of predefined criteria. This consistency eliminates any subjective biases that can arise from human decision-making. By applying standardized benchmarks to all candidates, the process becomes fairer and more objective.
Improved efficiency for candidates: Candidates benefit from the efficiency of automated screening processes. Their applications can be processed swiftly, and if they meet the initial requirements, they can move on to the next stages of the hiring process more quickly. This streamlined approach saves candidates time and effort, allowing them to focus on other opportunities and potentially secure employment faster.
Enhanced access for remote candidates: Automated candidate screening can facilitate remote hiring by removing geographical barriers. It enables employers to efficiently review and evaluate applications from candidates located anywhere in the world. This expanded access to talent increases diversity and broadens the pool of potential candidates, leading to more inclusive hiring practices.
It is important to note that while automated candidate screening offers several advantages for candidates, it should be implemented with careful consideration and continuous evaluation to ensure fairness, minimize bias, and address any potential limitations.
Cons of Automated Candidate Screening
Lack of Contextual Understanding
Automated candidate screening, despite its advantages, can sometimes fall short in comprehending nuanced information or unique circumstances that may be crucial in evaluating candidates. This limitation arises from the reliance on algorithms and data-driven decision-making, which may struggle to interpret complex scenarios. Some specific drawbacks include: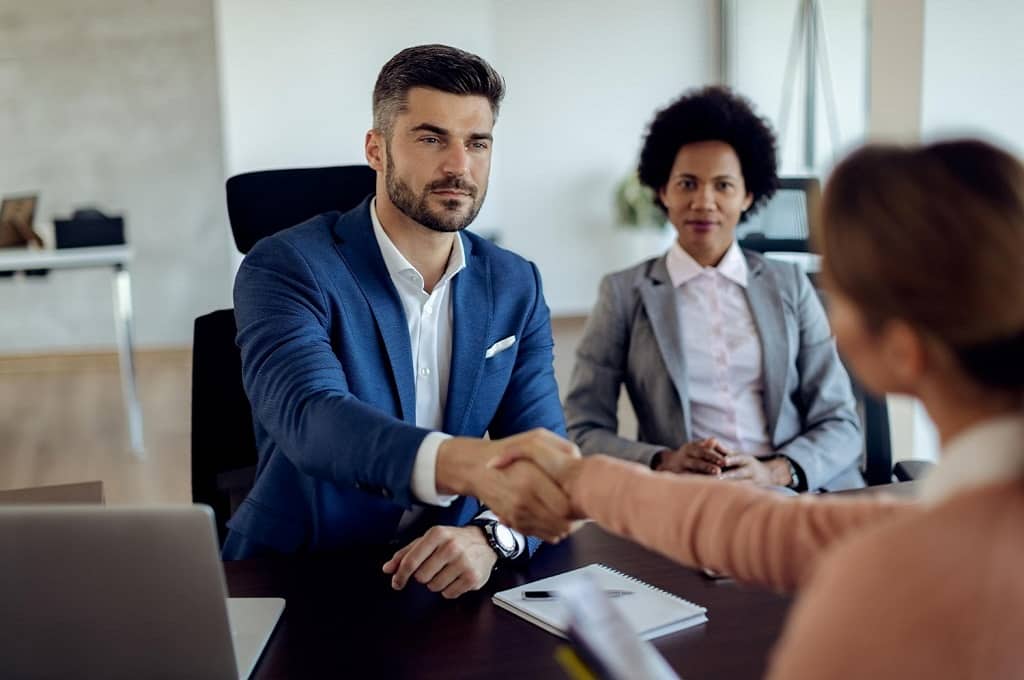 Inability to interpret nuanced information: Automated screening systems typically rely on keywords, qualifications, and predetermined criteria to assess candidate suitability. However, they may struggle to understand the context behind certain experiences or qualifications. For example, an applicant with non-traditional education or career paths may be overlooked due to a lack of keywords matching the expected criteria.
Potential exclusion of qualified candidates: Automated screening algorithms often operate on rigid rules and criteria. This can inadvertently exclude qualified candidates who possess exceptional skills or potential but may not meet specific requirements. Such candidates may be overlooked due to their resumes lacking specific keywords or not fitting into preconceived molds.
By addressing the lack of contextual understanding in automated candidate screening, organizations can mitigate the risk of overlooking qualified candidates and ensure a more comprehensive evaluation process. Striking a balance between automated efficiency and human judgment is essential to enhance the effectiveness of candidate screening in the hiring process.
Bias and Discrimination Risks
Automated candidate screening, despite its advantages, carries inherent risks related to bias and discrimination. These risks arise from the algorithms used in the screening process, which may inadvertently replicate biases present in the data or the design of the system. This can lead to unfair treatment of candidates, particularly those from underrepresented groups. The following points outline the cons associated with bias and discrimination risks in automated candidate screening:
Replication of existing biases in data or algorithms: Automated screening systems rely on historical data, such as past hiring decisions, to learn and make predictions. If the historical data contains biases or reflects existing disparities in the workforce, the algorithm may inadvertently perpetuate those biases. For example, if the historical data shows a preference for candidates from certain educational institutions or with specific demographic characteristics, the algorithm may favor such candidates in the screening process, thereby excluding qualified candidates from diverse backgrounds.
Unfair treatment of candidates from underrepresented groups: Biases in automated screening can result in the exclusion of candidates from underrepresented groups, exacerbating existing disparities in hiring practices. For instance, if the algorithm is trained on data that predominantly represents a certain demographic group, it may unintentionally discriminate against candidates who do not fit those characteristics. This can lead to a lack of diversity in the candidate pool and perpetuate systemic inequalities within organizations.
Addressing bias and discrimination risks in automated candidate screening requires proactive measures to ensure fairness and equal opportunities for all candidates. Some potential strategies to mitigate these challenges include:
a. Regular monitoring and evaluation of algorithms: Continuous assessment of the screening algorithms is essential to identify and rectify any biases that may arise. Organizations should regularly review the performance of the automated systems, examining the outcomes and impact on diverse candidate groups. This can help detect and correct any unintended biases in the screening process.
b. Diverse and representative training data: It is crucial to ensure that the data used to train the screening algorithms is diverse and representative of the candidate pool. By incorporating data from various demographic groups, educational backgrounds, and experiences, organizations can help reduce biases and increase the system's fairness.
c. Ethical considerations and guidelines: Establishing clear guidelines and ethical principles for automated candidate screening can help guide the development and implementation of these systems. Organizations should prioritize fairness, transparency, and equal opportunities, ensuring that the screening process aligns with these values.
d. Human oversight and intervention: While automation can streamline the screening process, it is important to incorporate human oversight and intervention to mitigate bias risks. Human reviewers can provide contextual understanding and make nuanced judgments that algorithms may overlook. Their involvement can help ensure a more comprehensive and fair assessment of candidates.
By actively addressing bias and discrimination risks, organizations can strive for a more inclusive and equitable screening process that maximizes the potential of automated candidate screening while minimizing its negative consequences.
Conclusion
In conclusion, automated candidate screening offers numerous benefits such as increased efficiency, standardization, and improved candidate experience. It can streamline the hiring process and mitigate unconscious biases. However, it also presents challenges, including the potential for overlooking contextual information, perpetuating biases, and lacking the human touch. To address these concerns, a balanced approach is essential, combining automation with human involvement, regular evaluation, and transparency. By continually refining algorithms, monitoring for bias, and ensuring accountability, organizations can harness the advantages of automated screening while mitigating its limitations. Ultimately, finding the right balance between automation and human judgment is crucial to optimizing the hiring process and selecting the best candidates.
Hirebee makes it a lot easier for you source good candidates for your team using improved candidate recruitment marketing and better job distribution.
FAQs
What is automated candidate screening?
Automated candidate screening refers to the use of technology and algorithms to assess job applicants' qualifications and suitability for a position. It involves the automated processing and filtering of resumes, applications, and other relevant data to identify potential candidates for further consideration.
What are the advantages of automated candidate screening?
Automated candidate screening offers several benefits, including increased efficiency and time savings by processing a large volume of applications quickly. It also provides standardization and objectivity in evaluating candidates, reducing unconscious biases. Additionally, it can enhance the candidate experience by providing faster response times and greater transparency in the screening process.
What are the disadvantages of automated candidate screening?
Some disadvantages of automated candidate screening include the potential lack of contextual understanding, as algorithms may struggle to interpret nuanced information or unique circumstances. There is also a risk of bias and discrimination, as the algorithms can replicate existing biases in data or unfairly treat candidates from underrepresented groups. Moreover, the absence of human interaction and the difficulty in assessing soft skills and cultural fit are other drawbacks.
How can the challenges of automated candidate screening be mitigated?
Mitigating the challenges of automated candidate screening requires a balanced approach. Incorporating human involvement and review in the screening process can provide context and judgment. Regular evaluation and refinement of algorithms can help reduce bias, while feedback loops address system limitations. Transparency and accountability, such as clearly communicating the use of automation and establishing fair practices, are also crucial in mitigating challenges.
Is automated candidate screening better than traditional screening methods?
Automated candidate screening offers advantages in terms of efficiency and objectivity. However, it is not inherently better than traditional screening methods. Both approaches have their strengths and weaknesses. It is important to consider the specific needs of the organization, the position being filled, and the potential impact on candidate experience and diversity when deciding whether to adopt automated screening or rely on traditional methods.