What is candidate screening
Candidate screening is a valuable part of the recruitment process which helps employers identify qualified leads by evaluating their compatibility with job requirements. A candidate's compatibility can be determined by their skills, relevant work experience and education listed on their resume. For most employers, this is usually the first step of the candidate evaluation, after which recruiters and hiring managers can move forward in the hiring process by shortlisting candidates, scheduling interviews, evaluating interviews, etc.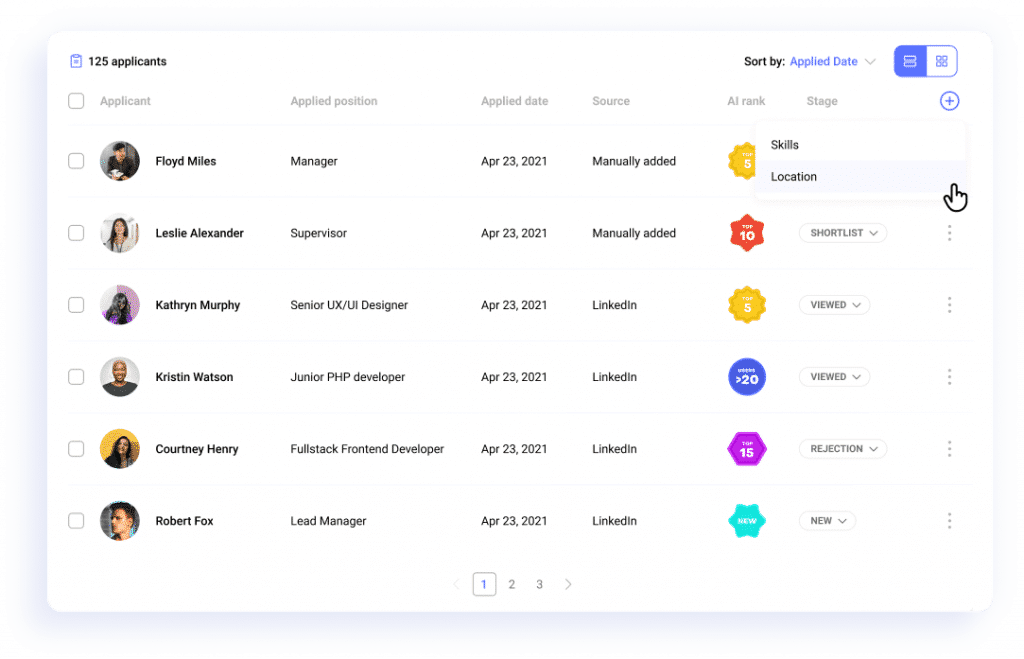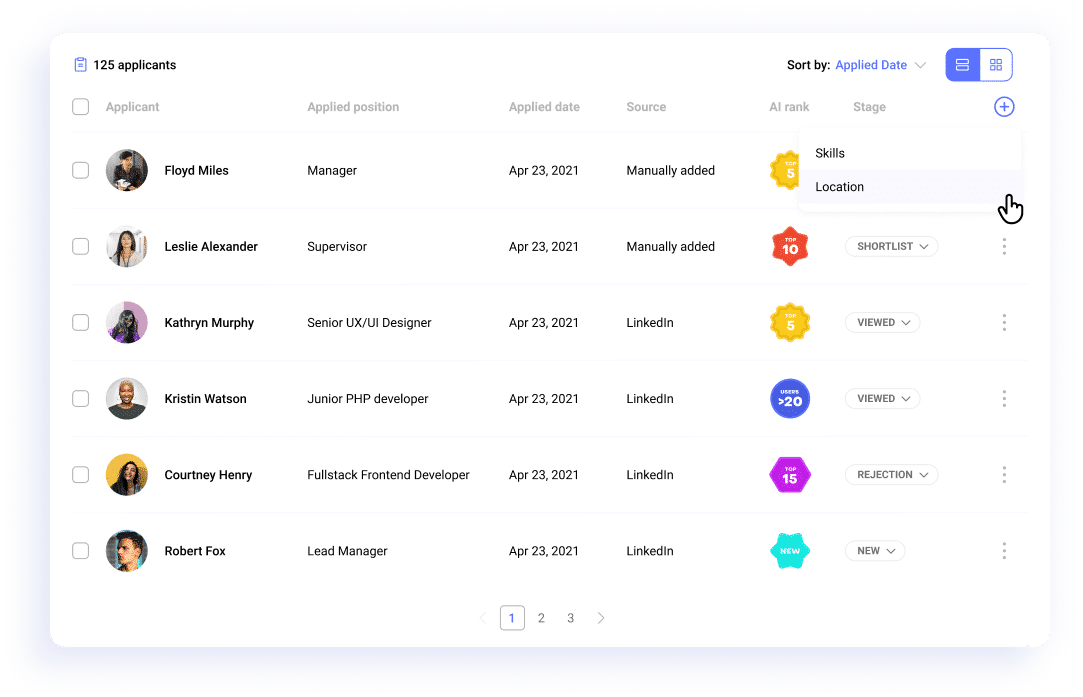 Why employers are automating candidate screening
However, as vital as candidate screening is, it can be very time consuming. That is why most employers today implement automated candidate screening, through the use of recruitment automation software. Automated candidate screening is a way for employers to get an overall understanding of their candidates' compatibility with vacant job positions before even viewing their application or resume. This works by having the AI read the resume for you, comparing requirements and preferences listed in the job description with the contents of the candidates' resume, and giving a score indicating which candidates are most compatible with your vacancy.
What are the benefits of automated candidate screening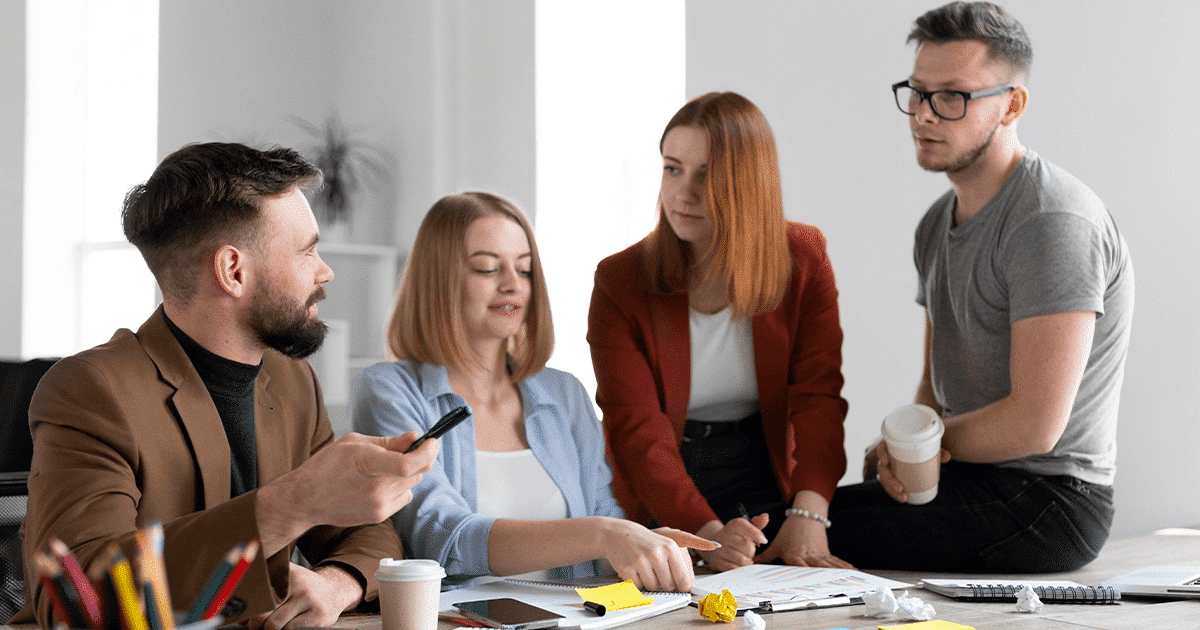 Organizing the recruitment workload
Job opportunities are now more accessible than ever. Through just the click of a button, people can now apply to multiple jobs at ease. As great as this is, it can also increase the number of irrelevant applicants who are not fit for the job. Some guesstimates suggest that up to 75% of applicants can be unqualified for a given role. As a result, lots of recruiters' time is spent weeding out irrelevant applications, time which could perhaps be used to tend to more relevant applications which were left unnoticed. This creates a net negative for both employers and job-seekers alike. Instead, automated candidate screening allows recruiters to gain significant knowledge on the candidate's relevance for the assigned job position before even reviewing it.
This indicator which may seem not too big of a deal is actually extremely beneficial, as it helps recruiters set priorities in their applicant list. Recruiters now have a clear task, as they start reviewing applicants of a higher pecking order, making their way down the list, as the least relevant candidates are either not considered, or left last. The famous 80/20 rule indicates that 20% of your work accounts for 80% of your results, and by setting priorities, you'll be sure to identify 20% of the work that needs to be done to see the results.
Boosting productivity with decreased time to hire and increased efficiency
Automatically weeding out irrelevant applications and being able to review and contact the top matching candidates straight from the applicant list also translates to a reduced time to hire. Yello's 2020 survey suggests that recruiters spend most of their time on screening candidates, with 60% of the respondents identifying candidate screening as the most time-consuming step of the hiring-process. A lot of time is wasted trying to obtain basic yet key information which a CV parser could obtain a hundred times over.
A healthy balance is needed between human screening and AI screening to reduce time to hire without killing efficiency. On one hand, overly relying on AI screening can result in the elimination of top candidates, and on the other hand, overly relying on human screeners can result in a slow and sluggish process which can lead to a shortage of time to review all candidates. The perfect solution for employers is to be able to review all candidates at different levels of depth — first trimming down the entire volume of candidates into a manageable workload by weeding out irrelevant applications, and then managing the workload manually with more in-depth screening.
Eliminating biases and promoting DEI
Whilst candidate screening is an integral part of the hiring process, it is also arguably where the most biases and speculation persists. Human screening includes evaluating resumes based on arbitrary parameters such as their layout, writing skills, etc. It is an extremely speculative process and one which is prone to biases. However, this speculation is necessary to cut down to a sizable number of candidates to manage. And delegating this speculation and guesswork to AI is a more efficient and practical solution, as AI will be basing their decisions over more relevant factors than arbitrary parameters.
As necessary as this speculation is for cutting down the applicant list into a manageable volume, these arbitrary parameters can unfortunately include much more far-reaching implications such as gender, racial and age bias. This is why delegating this speculation and guesswork to AI is not only a more efficient and practical solution, but one which will also encourage DEI by eliminating biases from the recruitment process.
Best way to scale recruitment
For startups and SMBs with growth ambitions, there often will come inflection points where multiple hires will need to be made to materialize on growth opportunities. However, the hiring processes and resources in place may slow the process down, stunting growth and wasting valuable time. For this reason, scalability in recruiting is a must. Recruitment automation software which can scale with you along the way, and can handle high-volume hiring make it easier to handle multiple vacancies with a small team.
At such inflection points, where businesses have an immediate need for additional people, automated candidate screening becomes the knight in shining armor; ready to take on additional work to reduce your hiring team's workload. This gives hiring teams flexibility in how they choose to manage their hiring workflows, making the hiring team's operations responsive to the company's need for people.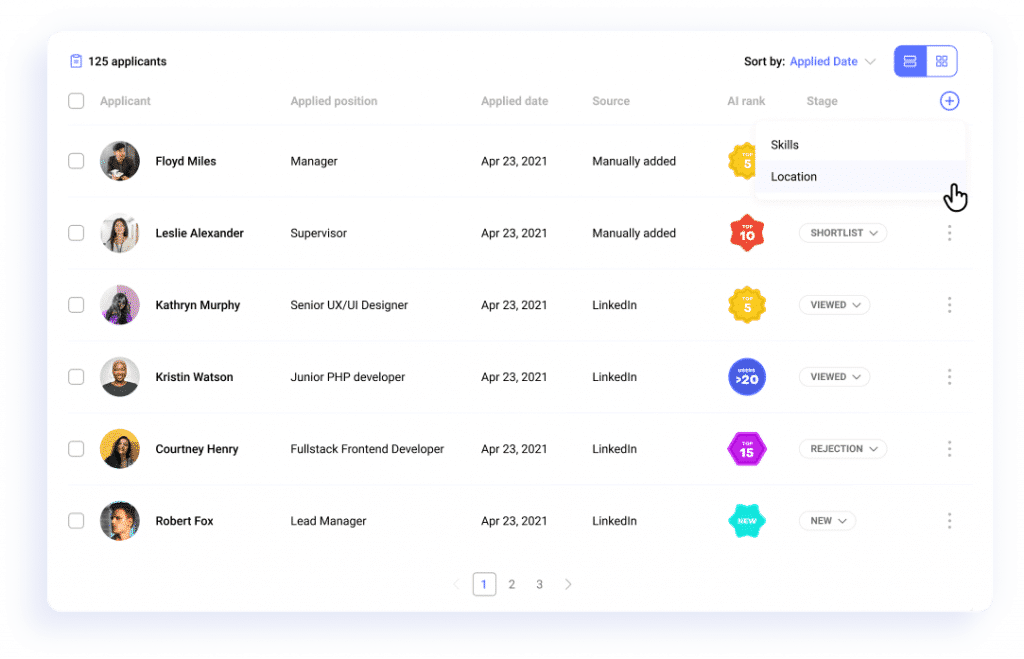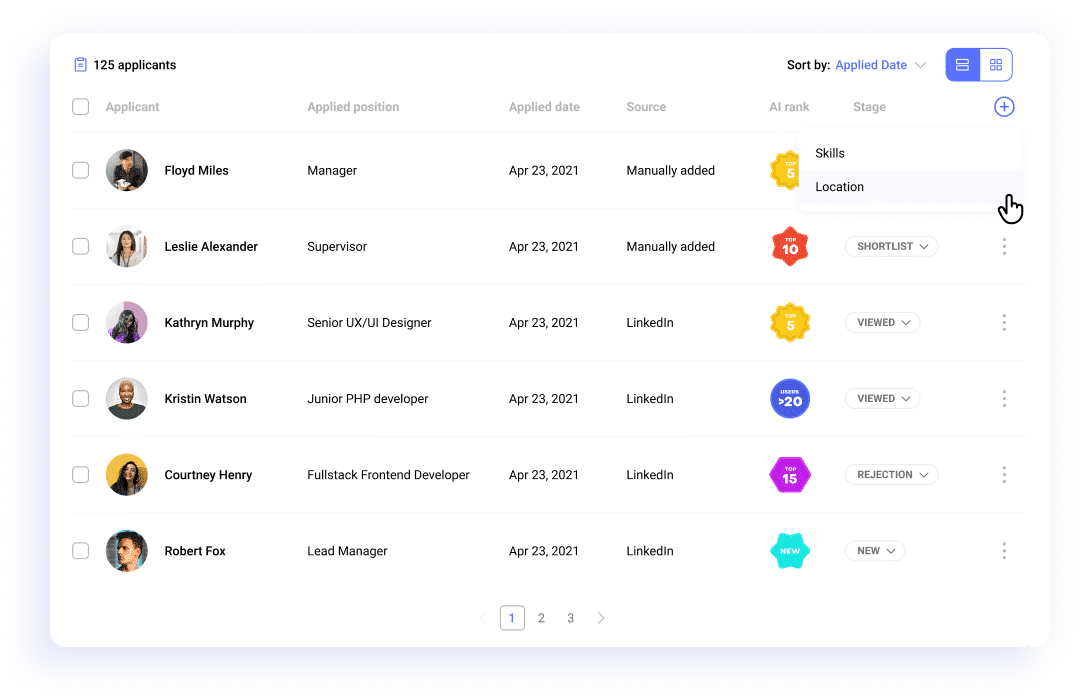 How automated candidate screening works
Having extensively discussed all the key benefits of automated candidate screening, the only thing left to cover is exactly how it works. What is the magic behind it all? Well, its no-so-secret secrets lie behind the employers' job descriptions and the candidates' resumes. The AI conducts resume matching by analyzing the contents of the job description and the resume, and then comparing the data to determine the candidate's compatibility with the listed job.
However, it is also worth going the extra mile to ensure that the job description and resume are written with a format and structure which maximizes the amount of information made readable to the AI. That is why the job posting process is separated into multiple steps with most recruitment automation software; with separate sections such as professional skills, personal skills, and work experience, which become target keywords and things the resume matching algorithm will look for in a candidate's resume. Additionally, not all resume parsers support all formats, so it is important for instructions to be given to avoid potential bottlenecks in the candidate screening process.
Separating the job description into parts
Hirebee separates the job description into four separate parts to optimize its readability for the AI. In each step of the job posting, employers fill out information which would be relevant not only for the AI, but also for the applicants and the employers themselves. The posting allows for multiple other functionalities, such as integration with job boards, and neatly sets up a recruitment funnel for all candidates to flow through.
For the resume matching algorithm, the main things which are taken into account are the professional skills, personal skills and required qualifications. Professional skills include all and any skills which are vocational and are related to the profession, whilst personal skills are personal attributes and skills not specific to a job (critical thinking, team player, disciplined, etc.).
Creating custom application forms
Application forms help collect more information about the applicants. This can include contact information such as phone number and email address, which is important for automating and managing candidate relationship management, and other key information such as test answers. Employers can think of creative ways to use this information by customizing their application forms, and using the responses to filter and search through their candidate database.
Currently, Hirebee's AI doesn't factor application form responses into its resume matching algorithm. However, this is a feature that is in development, and the value it could bring to the automated candidate screening process is similar to that of the separation of the job description into parts; optimizing candidates' data input for the AI.
Conclusion
To conclude, candidate screening is one of the most essential steps of the hiring process and is responsible for rejecting the bulk of your applicants. It can be automated through leveraging recruitment AI, which helps with organizing the recruitment workload, boosting productivity with decreased time to hire and increased efficiency, eliminating biases and promoting DEI, and scaling recruitment. Learn how you can implement automated candidate screening into your recruitment by clicking this link.