Welcome to "A Complete Guide on How to Measure and Assess Your ATS Performance." In today's fast-paced and competitive job market, an efficient Applicant Tracking System (ATS) plays a crucial role in streamlining the recruitment process and identifying the best-fit candidates for your organization. However, the mere presence of an ATS is not enough; understanding its performance and effectiveness is equally vital for optimizing talent acquisition strategies.
This comprehensive guide aims to equip HR professionals, recruiters, and talent acquisition teams with the knowledge and tools necessary to measure, evaluate, and enhance their ATS performance. We will delve into the key metrics and performance indicators that matter most, providing insights on how to interpret and utilize the data to improve recruitment efficiency. Moreover, we will explore the significance of ATS analytics, reporting, and benchmarking, empowering you to make informed decisions and drive continuous improvement within your recruitment processes. Whether you are just starting with an ATS or looking to optimize an existing system, this guide will serve as a valuable resource to enhance your talent acquisition efforts and attract top-notch candidates in a rapidly evolving job market.
Hirebee Makes finding the right candidates for your team a lot easier, especially with the help of effective recruitment marketing solutions and improved job distribution.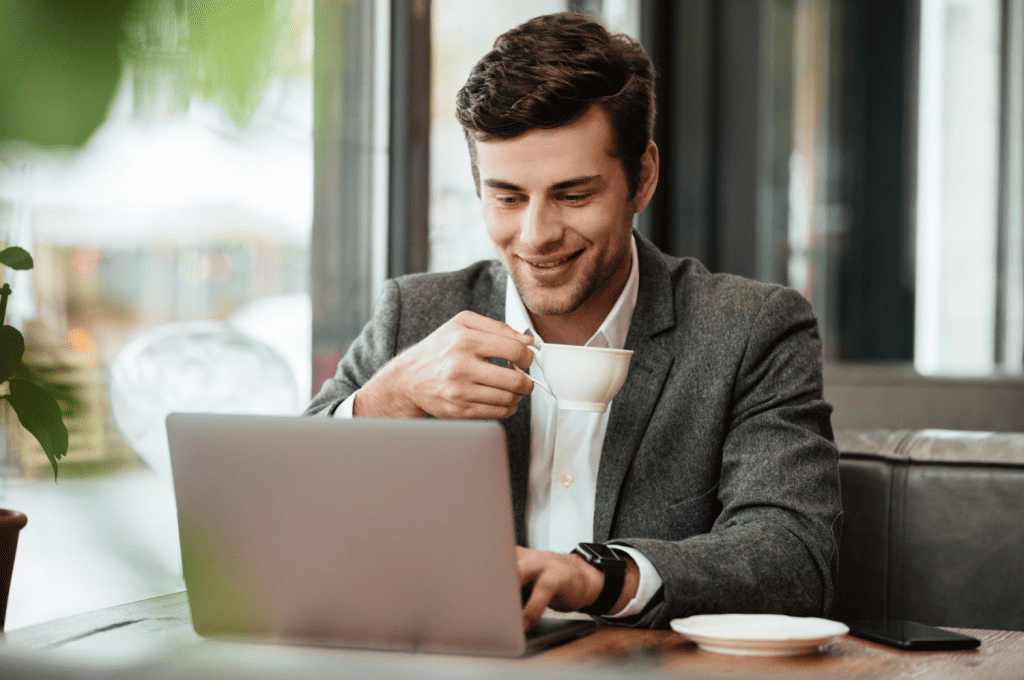 Understanding ATS Metrics and Key Performance Indicators (KPIs)
In the realm of modern talent acquisition, Applicant Tracking Systems (ATS) have become indispensable tools for streamlining the recruitment process and managing candidate data efficiently. To gauge the effectiveness of an ATS and its impact on hiring outcomes, it is essential to comprehend the relevant metrics and Key Performance Indicators (KPIs).
ATS metrics serve as quantitative measures of various recruitment stages and provide valuable insights into the system's performance. Key metrics include Time-to-Fill, representing the duration between a job posting and candidate acceptance; Time-to-Hire, indicating the time from application submission to onboarding; Sourcing Channels, identifying the most productive candidate acquisition platforms; Candidate Conversion Rate, measuring the ratio of applicants progressing to the interview stage; and Quality of Hire, gauging the long-term success and performance of recruited candidates.
Selecting appropriate KPIs depends on organizational objectives and recruitment strategies. Once established, benchmark metrics enable comparisons against industry standards and previous performance data.
In summary, comprehending ATS metrics and KPIs empowers HR professionals to make data-driven decisions, optimize recruitment processes, and continuously improve their talent acquisition efforts. By leveraging these insights, organizations can attract top talent efficiently and enhance the overall quality of their workforce, ultimately contributing to the achievement of business objectives.
Preparing for ATS Performance Assessment
Before diving into the assessment of your Applicant Tracking System (ATS) performance, adequate preparation is crucial to ensure the accuracy and relevance of the evaluation. Taking the time to plan and organize the process will lead to more insightful and actionable outcomes. Here are the key steps to prepare for your ATS performance assessment: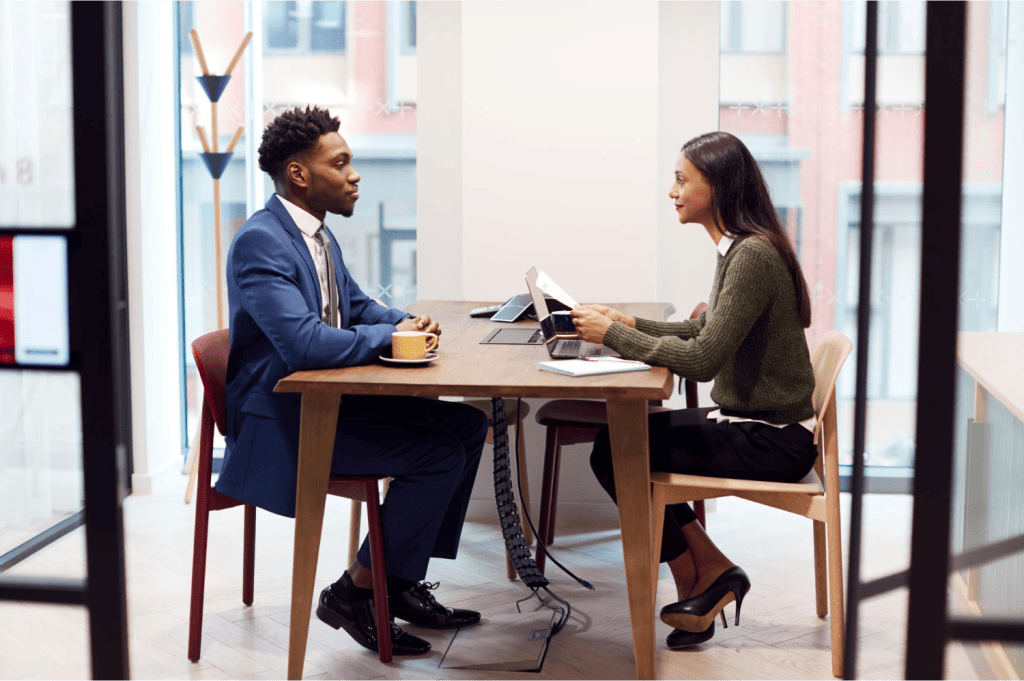 Firstly, prioritize data accuracy and integrity. Review and clean your ATS data to eliminate duplicate or outdated entries, ensuring that the information you analyze is reliable. Inaccurate data can lead to misleading conclusions and hinder the effectiveness of your assessment.
Secondly, identify the data sources required for the assessment. This includes not only the ATS but also any other relevant systems or platforms that interact with the ATS, such as the company's website, job boards, and social media platforms.
Thirdly, choose appropriate time intervals for assessment. Depending on your organization's hiring cycle, quarterly or annual assessments may be more suitable. Consistency in the time intervals will facilitate meaningful comparisons and trend analysis.
Finally, set clear performance goals and expectations. Establish specific KPI targets aligned with your organization's overall recruitment objectives. Having well-defined goals will provide a benchmark for evaluating the success of your ATS and identifying areas for improvement.
By preparing thoughtfully, you can ensure that your ATS performance assessment is comprehensive and insightful, paving the way for data-driven decisions and enhancing the efficiency of your recruitment process.
Assessing ATS Effectiveness
Assessing the effectiveness of your Applicant Tracking System (ATS) is a crucial step in optimizing your recruitment process and hiring outcomes. By analyzing key metrics and performance indicators, you can identify areas of improvement and make data-driven decisions. The following steps will guide you in evaluating your ATS's performance:
Firstly, analyze time-to-fill and time-to-hire metrics. These metrics measure the time taken to fill a job opening from the posting date and the time taken to hire a candidate from the application date, respectively. By identifying bottlenecks in the recruitment process, such as lengthy approval cycles or delays in scheduling interviews, you can streamline the process and reduce time-to-hire.
Secondly, evaluate sourcing channels. Assess the effectiveness of various channels, including job boards, social media, referrals, and others, in attracting qualified candidates. Allocate resources to high-performing channels while optimizing or discontinuing underperforming ones.
Thirdly, measure candidate conversion rate. This metric gauges the number of candidates who progress from the application stage to the interview stage. Improve the candidate experience by simplifying the application process and providing timely communication to boost conversion.
Lastly, gauge the quality of hire. Define relevant quality indicators specific to your organization, such as retention rate, performance evaluations, and cultural fit. By tracking post-hire data and performance, you can assess the long-term impact of your recruitment decisions.
By leveraging ATS analytics and reporting features, you can visualize data and monitor progress regularly. This empowers you to make informed decisions, address challenges, and optimize your ATS performance to attract top talent efficiently and effectively.
Leveraging ATS Analytics and Reporting
Effective utilization of ATS analytics and reporting is essential for understanding and improving the performance of your Applicant Tracking System (ATS). By harnessing the power of data, you can gain valuable insights into your recruitment process, make informed decisions, and enhance overall efficiency.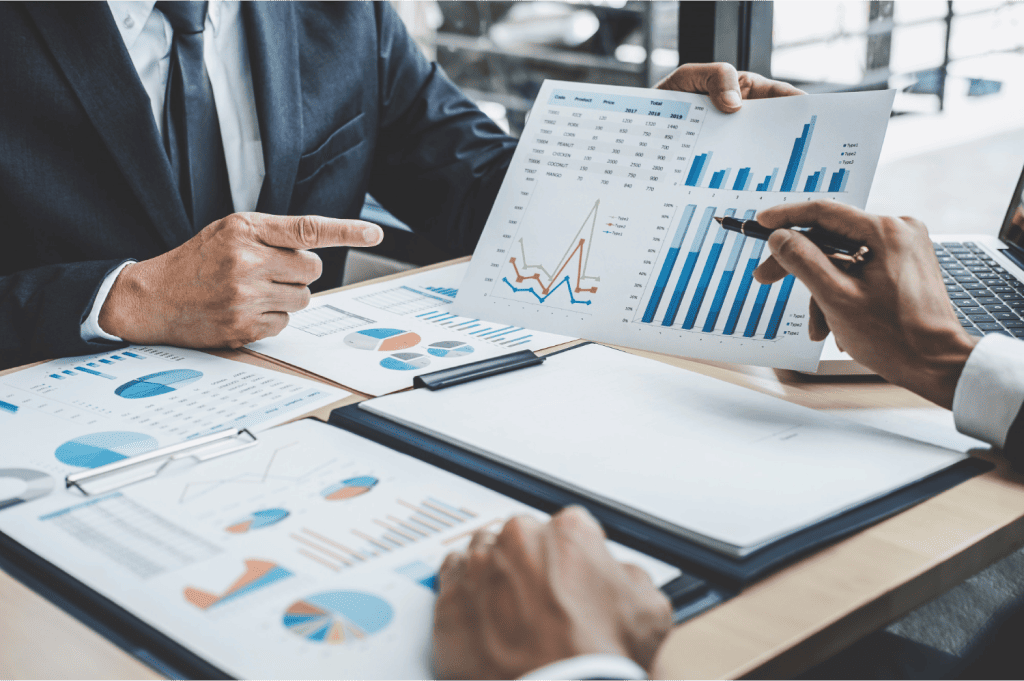 ATS reporting features offer a wealth of information, including key metrics and KPIs such as time-to-fill, time-to-hire, sourcing channels, candidate conversion rate, and quality of hire. Standard and customizable reports provide a comprehensive overview of your recruitment pipeline and allow you to identify areas that require attention. These reports can be further enhanced through data visualization tools, such as dashboards, enabling you to present data in a visually appealing and easily digestible manner.
Regular monitoring and tracking of ATS performance are crucial. Real-time data analysis allows you to respond promptly to issues as they arise, while historical data analysis helps identify trends and patterns for long-term improvements. Data-driven decisions empower HR teams to focus on strategies that yield positive outcomes.
To optimize ATS performance, address common challenges such as system usability, user adoption, data security, and integration. Consider upgrading and customizing ATS features to align with your unique recruitment needs. Additionally, provide comprehensive training to your HR teams, enabling them to maximize the ATS's capabilities fully. Engaging with ATS vendors for support and enhancements ensures that you stay ahead of evolving industry standards.
Lastly, use ATS analytics to evaluate the impact of your recruitment efforts on diversity, equity, and inclusion (DEI). Identify and address potential biases in the system to promote a fair and diverse hiring process.
By embracing ATS analytics and reporting, you empower your organization to make data-backed decisions, optimize your recruitment strategy, and maintain a competitive edge in attracting and hiring top talent. Remember that ongoing evaluation and adaptation are crucial for staying relevant and successful in the dynamic landscape of talent acquisition.
Addressing ATS Challenges and Optimizing Performance
Applicant Tracking Systems (ATS) can significantly streamline recruitment processes, but they are not without their challenges. In this section, we will explore common ATS obstacles and effective strategies for optimizing its performance.
Common ATS challenges and their impact on performance:
ATS systems may face usability and user adoption challenges. If the system is not user-friendly or if HR teams are resistant to using it, the data input and accuracy may suffer. Additionally, data security and privacy concerns can hinder efficient data management, affecting the overall performance of the ATS. Integration issues with other HR systems may lead to data silos, hindering seamless workflows and reporting.
Strategies for optimizing ATS performance:
To overcome usability challenges, organizations should consider upgrading and customizing their ATS features to align with specific recruitment needs. Proper training and empowerment of HR teams can increase their proficiency in using the system effectively. Engaging with ATS vendors for support and enhancements can help address any technical issues promptly. Regarding data security, implementing robust security protocols and ensuring compliance with data privacy regulations is vital. Regular audits and risk assessments should be conducted to identify and address potential vulnerabilities. Integrating the ATS with other HR systems can enhance data exchange and provide a holistic view of the recruitment process. This streamlining improves decision-making and enhances the overall performance of the ATS.
Addressing these challenges and optimizing ATS performance not only improves recruitment efficiency but also enhances the candidate experience, leading to better-quality hires and overall organizational success. Continuous monitoring, evaluation, and adaptation are essential to keep the ATS functioning optimally and meeting the evolving needs of the recruitment landscape.
ATS Performance and Diversity, Equity, and Inclusion (DEI)
In recent years, organizations have increasingly recognized the importance of diversity, equity, and inclusion (DEI) in the workplace. An ATS plays a crucial role in the recruitment process, and its performance can significantly impact DEI initiatives within an organization. It is essential to assess how the ATS functions in relation to these critical values.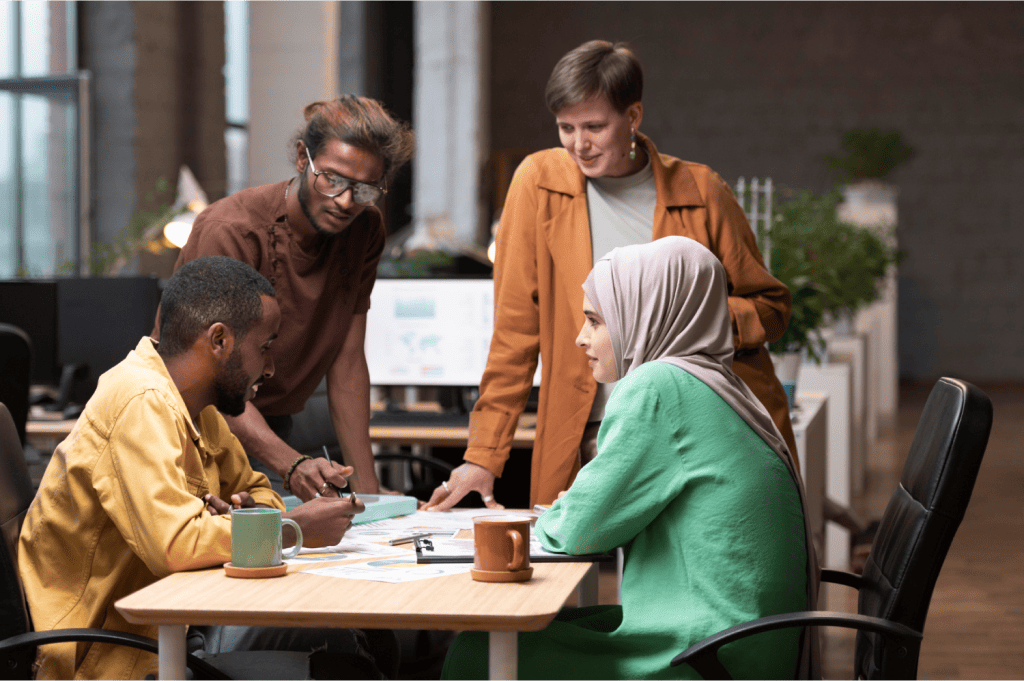 Assessing ATS performance through a DEI lens involves several key steps. Firstly, organizations need to identify potential biases in the ATS, such as language or algorithmic biases, that could inadvertently favor certain demographics over others. Regularly auditing the system can help pinpoint and rectify such issues.
Additionally, understanding how the ATS impacts candidate sourcing and selection is vital. It is crucial to evaluate whether the sourcing channels used by the ATS are promoting diversity or inadvertently limiting the pool of diverse candidates.
Organizations must also analyze the conversion rates and applicant flow of diverse candidates throughout the recruitment process. By doing so, they can identify potential barriers that might hinder diverse candidates from progressing through the hiring pipeline.
Implementing improvements to promote DEI in the ATS requires a multi-faceted approach. HR teams should receive training on mitigating biases, and diverse interview panels can ensure a fair and inclusive evaluation process.
Overall, assessing ATS performance through a DEI lens not only ensures a fair and equitable recruitment process but also contributes to fostering a diverse and inclusive workplace culture. By continuously monitoring and improving the ATS's impact on DEI, organizations can build stronger, more innovative teams that better reflect the diverse world in which we operate.
Conclusion
In conclusion, measuring and assessing your ATS performance is crucial for optimizing your recruitment process and making data-driven decisions. Understanding key metrics and KPIs, ensuring data accuracy, and leveraging analytics empower organizations to identify strengths, address weaknesses, and enhance overall efficiency. By continuously monitoring performance, addressing challenges, and promoting diversity and inclusion, businesses can stay competitive in the talent market. Additionally, staying updated on ATS trends and advancements ensures a future-proof strategy. With a well-optimized ATS, organizations can attract top talent, streamline hiring processes, and ultimately build a stronger, more productive workforce.
Hirebee makes sure that almost every aspect of recruiting is a lot easier, especially with the inclusion candidate screening tools that can help you confirm if you have the right applicant.
FAQs
What is an ATS, and why is it essential to measure its performance?
An ATS, or Applicant Tracking System, is a software designed to streamline and automate the recruitment process. Measuring ATS performance is crucial as it helps organizations understand how effectively the system is functioning in terms of candidate acquisition, time-to-hire, and overall recruitment efficiency. It enables data-driven decision-making and identifies areas for improvement in the hiring process.
Which key metrics should I focus on when measuring ATS performance?
Several key metrics are essential for assessing ATS performance. Some of these include time-to-fill, time-to-hire, sourcing channel effectiveness, candidate conversion rate, and quality of hire. These metrics provide insights into the efficiency, cost-effectiveness, and overall success of the ATS in sourcing and hiring top talent.
How often should I assess my ATS performance?
The frequency of ATS performance assessment depends on the organization's hiring volume and recruitment goals. Generally, it is advisable to conduct regular assessments, such as quarterly or biannually, to track progress and identify trends. More frequent assessments may be necessary during periods of rapid growth or significant changes in recruitment strategies.
How can I ensure the accuracy of data used for ATS performance assessment?
Data accuracy is crucial for meaningful ATS performance assessment. Ensure that the ATS is integrated with other HR systems and that data is regularly updated and maintained. Regularly audit the data to identify and correct any inconsistencies or errors that could impact the assessment results.
Can I customize the ATS metrics based on my organization's specific goals?
Yes, organizations can and should customize ATS metrics based on their unique goals and priorities. Tailoring the assessment to align with specific objectives allows organizations to focus on what matters most for their recruitment success.