Hirebee helps with juggling many responsibilities simultaneously, allowing to prioritize open tasks and increase hiring process efficiency. Hirebee helped Onex, one of its customers, to significantly improve candidate experience and improve quality of hire.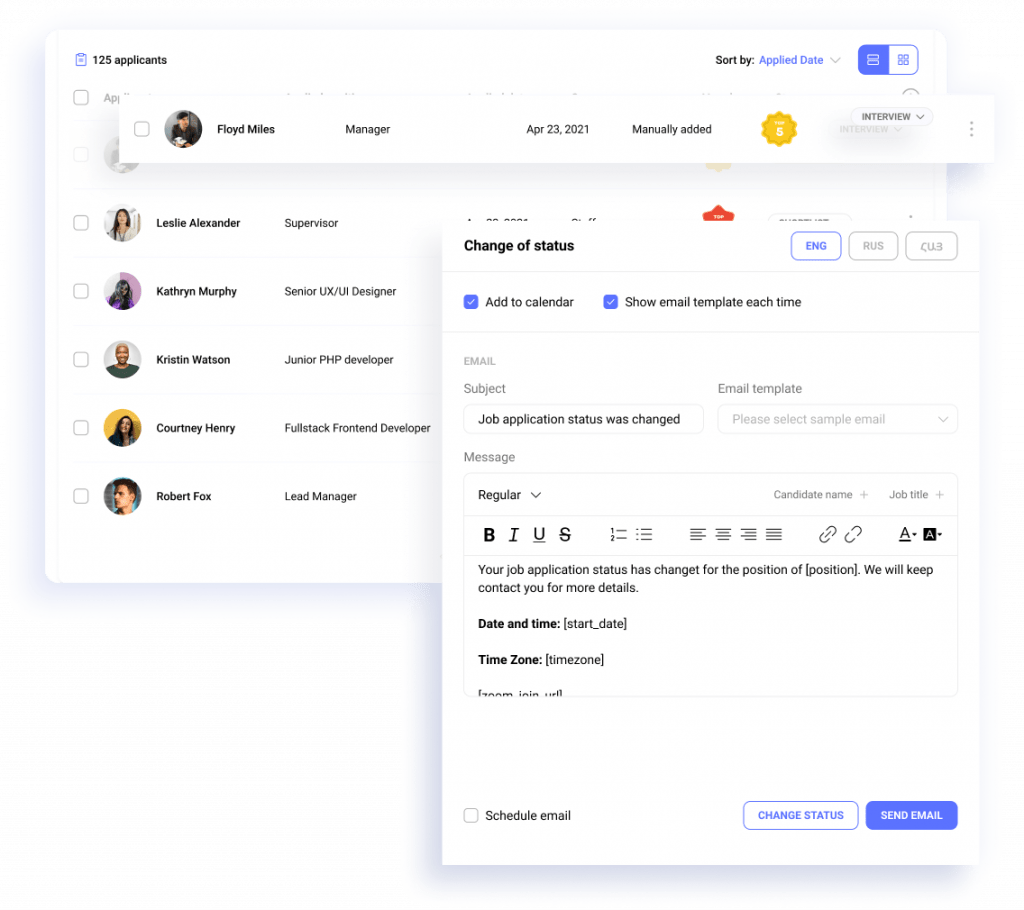 Onex is an international delivery startup. The company grew exponentially. It currently has more than 100,000 users and 400,000 delivered orders worldwide. Onex leverages the power of artificial intelligence at  its warehouses to deliver packages and parcels to customers more efficiently. Onex constantly strives to improve customer satisfaction levels by providing fast, smart and innovative solutions. This is why Onex chose Hirebee, as its recruitment software. 
"Hirebee helps us improve three main areas of our recruitment process:  work organization, candidate communication and recruitment analytics - saving us so much time and effort", mentioned Kristina, Onex's HR Generalist.
Furthermore, she shared more about their rewarding experience with Hirebee's candidate relationship management toolset. In particular,  built-in email scheduling capability helps them never miss sending an important candidate email or a reminder, while folders, hashtags and other grouping tools help them organize candidate resumes in a structured way.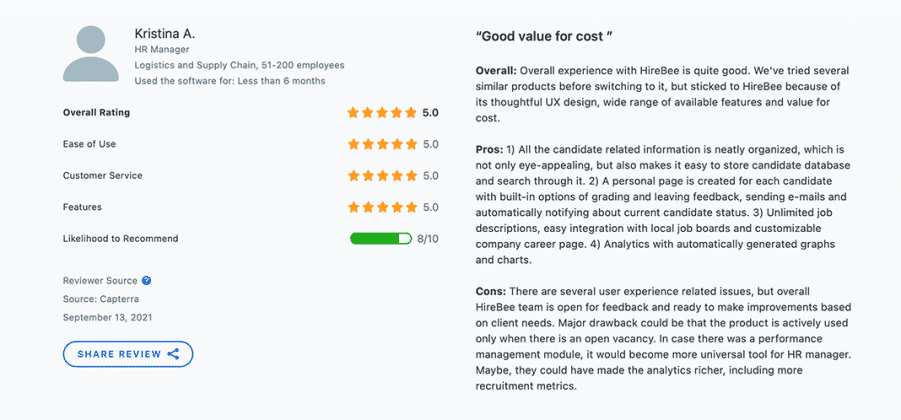 Kristina recommends Hirebee as their favorite recruiting software to all talent acquisition managers as she says: "I suggest everyone try Hirebee and its amazing features, because hiring automation with Hirebee helps us deliver more results in less amount of time, and truly enables us to focus on what matters - our candidates.
"I want to thank Hirebee for this great product and excellent customer service", -  added Kristina.