Diana, who is a Tech Recruiter at IT Hire, has energetically shared their company's experience with Hirebee.  IT Hire is a freelance platform and software development company bringing high-quality services to customers  by making the workflow easier and faster with trustworthy freelancers. Furthermore, it is usually flooded with hundreds of resumes and cover letters for the various advertised jobs on their platform. To achieve their mission and grow their team with new talents, they had an urgent need for a platform like Hirebee to help smoothen their work responsibilities by saving time and energy.
IT Hire is already home to 50-100 employees and it is continuing to grow!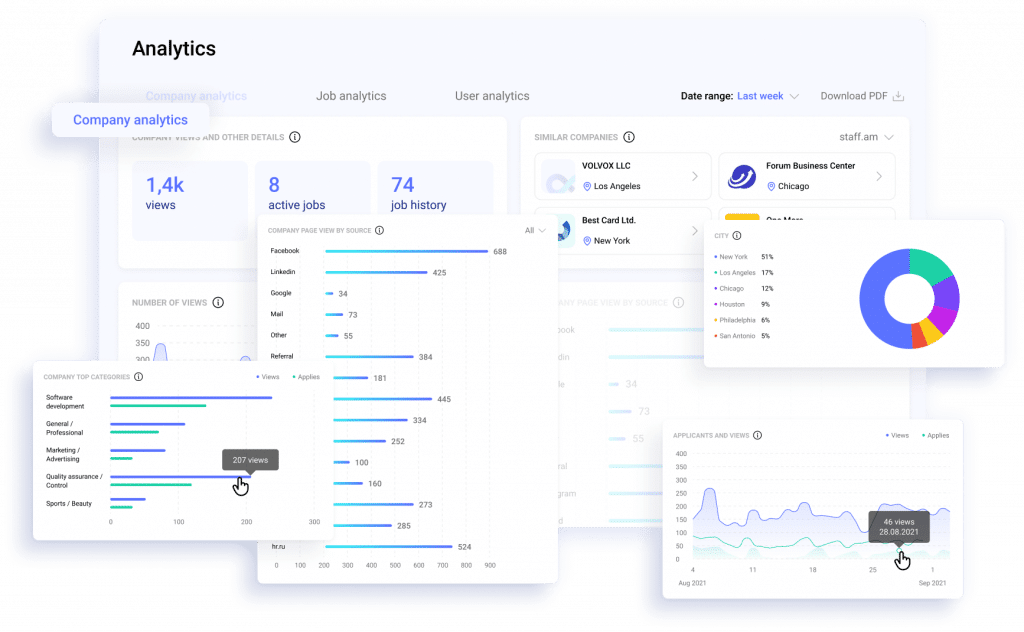 Diana also states: "At IT Hire, we aim to build a platform with which various companies and individuals are able to hire the best freelancers for their IT projects".
When we asked her "How is Hirebee helping you achieve the mission of your company?". She expressed her satisfaction with Hirebee as she mentioned "Hirebee gives us the opportunity to centralize information about our different candidates".
The most important feedback, which was provided by Diana; " We speed up our recruitment process, save our time and correctly identify the right candidate through employing Hirebee's amazing features such as getting detailed reports and analytics that help us improve our hiring process".