Employer branding is one of those business practices which is popular yet doesn't have a conventional strategy of implementation. However, there are certain things that are useful to pay attention to for an awesome employer branding strategy. This is part of an extensive series of guides about workforce management.
Employee Value Proposition (EVP)
The main focus of your employer branding is to understand what your company offers to employees, what your competitors offer to employees and what your target group wants. Hence, you will market the benefits employment in your company offers, which competitors do not have and that your target group wants. This is called the employee value proposition (EVP). For simple illustration, here is a Venn diagram taken from a slide presentation created by Armin Trost, a leading mind in HR.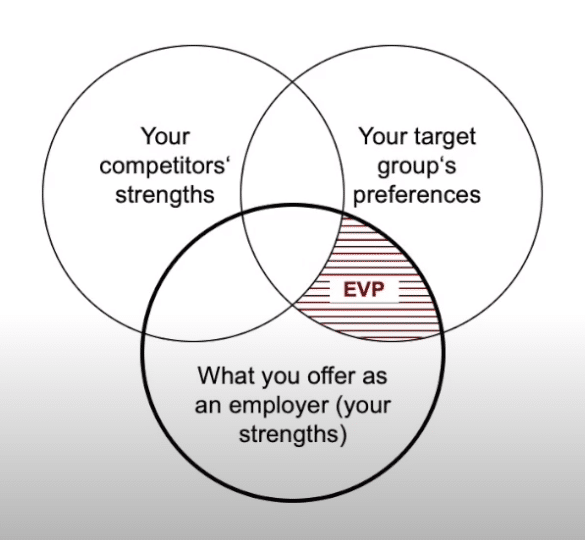 This is a very similar approach to corporate branding's unique selling point (USP), but for recruitment, and more tricky. This is tricky, because it turns out that your business concept should also appeal to potential and current employees. Therefore, for the entire process to work out, your offering as an employer should not be disconnected with your overall business objective. Your EVP can differ by jobs, but with this in mind, they should be similar.
Interdepartmental Collaboration
The beauty of employer branding is that the entire team has to get involved with the process. It is not up to a single department to craft a strategy and implement it. Just like it is important to maintain product integrity when selling products and services to consumers, it is very important that the realities of the workplace experience are highlighted. The HR team may hence need to spend time with the different departments of the workforce to absorb input and opinion by asking the relevant questions, and really dig deep to interpret a desirable EVP.As the HR team determines the appropriate messaging, it may need to also collaborate with the marketing team to come up with and implement strategies for marketing the messaging. Generally speaking, employer branding requires engagement from the entire team, and it is important to establish facile interdepartmental communication to get the entire team on board.
Company Culture
Absolutely pivotal to employer branding, it is important to build and preserve a robust company culture. With company culture, it is the company's reputation as an employer which is the focal point. Just as it is important for the candidate experience in the recruitment process to be great, it is important for the actual experience as an employee to be great, as candidates believe that their experience applying for the job is representative of the experience working for the employer.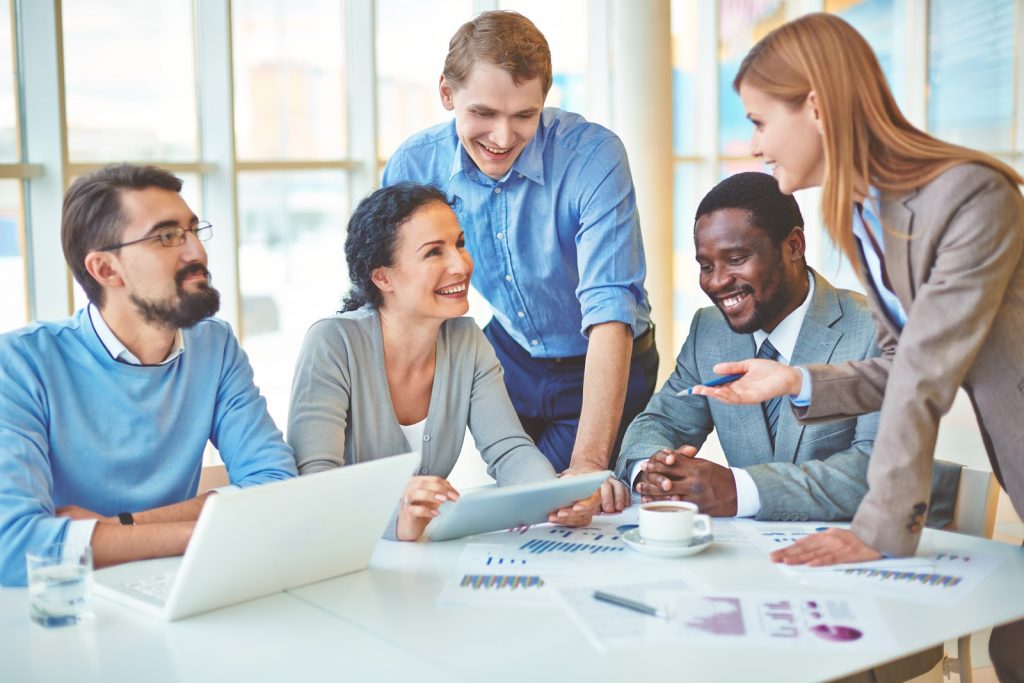 As your messaging is going to be based on the real benefits your employees are realizing working for you, try to increase these benefits reasonably, and in the meantime your employer branding will also grow organically through word of mouth. It can be said that the company culture is to your employees as the product is to your customers. Develop your company culture just as you develop your product, and position yourself in the labor market as a company job-seekers want to work for.
Showing Your True (And Vibrant) Colors
The primary places to include your messaging for your employer brand are on your job advertisements. With online job boards, you can link applicants to your career website, where you can include visuals, articles, testimonials, photos and videos to showcase your company culture. Recruitment software like Hirebee makes it easy to build your career page and link it to your job posts. The software, which is a tool for managing all or most recruitment processes, includes a career page builder tool, which lets you include all the aforementioned content and create an awesome branded career page. The EVP can also be included in the job description.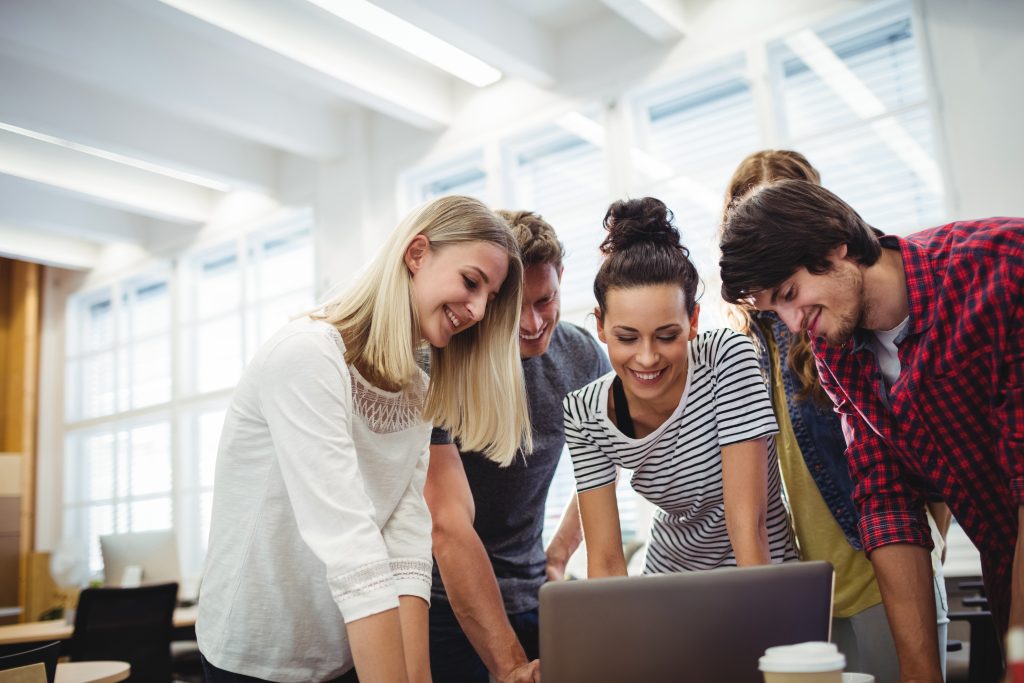 But outside of establishing your employer brand in your job advertisements, you should also consider marketing your employer brand elsewhere. Being active on social media, sharing employee stories, writing blogs on your company's achievements, and being active on employer review sites, where you promote positive reviews and respond to negative reviews to understand what went wrong, are some marketing strategies to consider.
Ultimately, there are many different ways to market your workplace, develop your company culture and implement your employer branding strategy. But as there is a lot of room for creativity and no clear-cut formula to employer branding success, there are still employer branding fundamentals we want you to pay attention to.
---
See Our Additional Guides on Key Workforce Management Topics
Together with our content partners, we have authored in-depth guides on several other topics that can also be useful as you explore the world of workforce management.
Authored by Stoke
Authored by Stoke
Authored by Stoke
Authored by Stoke