In 2023, recruitment marketing has become an integral part of the modern hiring landscape, revolutionizing the way organizations attract and engage top talent. With the rapid advancement of technology, companies are leveraging a myriad of cutting-edge tools and strategies to stay competitive in the war for talent.
This introduction aims to explore the top recruitment marketing tools in 2023 and their key features that have evolved to meet the ever-changing demands of the recruitment process. From candidate sourcing and attraction tools that leverage social media integration and AI-powered talent search to enhance candidate outreach, to candidate experience and engagement tools like personalized career websites and AI-driven chatbots, organizations are embracing technology to provide a seamless and engaging candidate journey.
Additionally, we will delve into employer branding and reputation management tools, analytics and data-driven insights, compliance, and diversity tools that collectively empower companies to make informed, data-backed decisions, resulting in more successful and inclusive hiring outcomes.
Hirebee can help you in finding the right tools and make the most out of recruiting efforts. That way, you can easily get access to top talent in no time.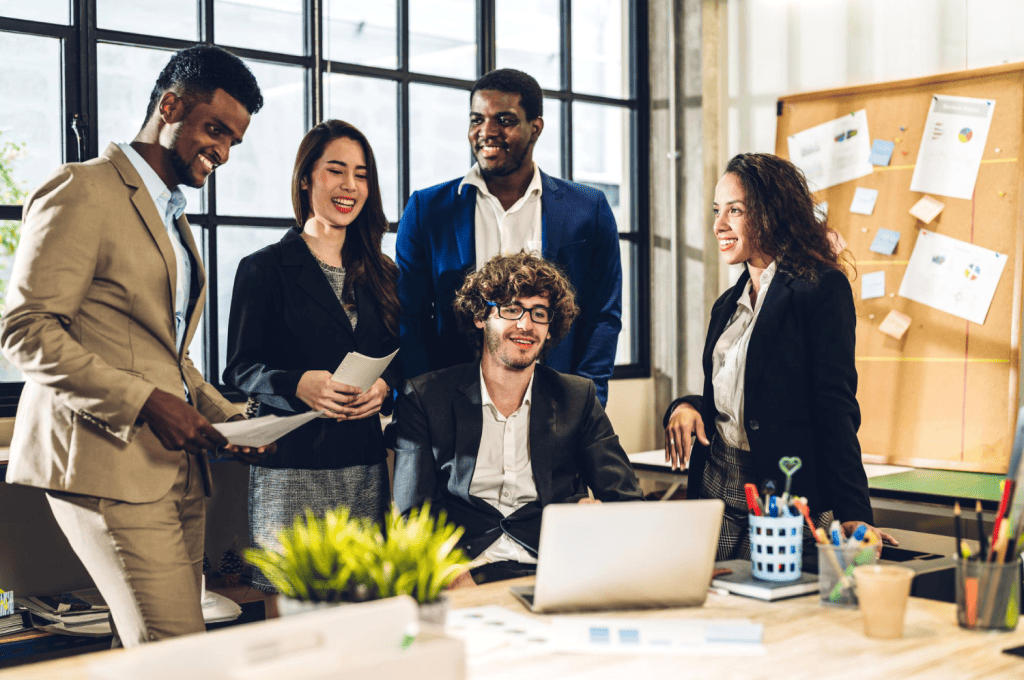 Candidate Sourcing and Attraction Tools
In 2023, candidate sourcing and attraction have become more sophisticated and targeted than ever before, thanks to the advancements in recruitment marketing tools. HR professionals and talent acquisition teams now have access to a wide array of tools designed to streamline and optimize the process of finding and engaging top talent. This section will explore some of the most prominent candidate sourcing and attraction tools that have gained popularity in 2023.
One of the key advancements in candidate sourcing is the integration of social media platforms into recruitment strategies. Specialized tools for each platform, such as LinkedIn, Twitter, and Facebook, allow recruiters to reach out to potential candidates directly, post job openings, and engage with passive candidates more effectively. Moreover, these tools often come with automation and scheduling capabilities, making it easier for recruiters to maintain a consistent presence on social media while focusing on other strategic tasks.
AI-powered talent search tools have also revolutionized the way candidates are identified and matched with job opportunities. Advanced search algorithms enable recruiters to filter through vast databases of candidates, pinpointing those with specific skills, experiences, and qualifications. Natural language processing capabilities further enhance this process by understanding and interpreting candidate profiles and job descriptions more accurately.
Employee referral platforms have gained popularity in 2023 as companies recognize the value of leveraging their existing employees as brand advocates and talent scouts. These platforms provide technology-driven solutions to encourage and manage employee referrals effectively. They may include incentives and gamification elements to incentivize employees to refer qualified candidates, ultimately leading to higher-quality hires and improved employee engagement.
Furthermore, AI-driven chatbots and virtual assistants have transformed candidate experience and engagement. These intelligent tools offer real-time interaction with candidates, providing immediate support and answering frequently asked questions throughout the application process. Integrating with applicant tracking systems, chatbots streamline communication, reducing response times and improving overall candidate satisfaction.
Another critical tool for candidate attraction is video interviewing platforms. In 2023, remote work has become more prevalent, and video interviews have emerged as a convenient and efficient way to conduct interviews. These platforms offer both one-way and two-way video interview capabilities, allowing recruiters to assess candidates' communication skills, professionalism, and cultural fit remotely. Automated interview scheduling and evaluation features save time and effort for recruiters, enabling them to manage a high volume of interviews more effectively.
In conclusion, candidate sourcing and attraction tools in 2023 have evolved to cater to the changing needs of talent acquisition professionals. The integration of social media, AI-powered talent search, employee referral platforms, chatbots, and video interviewing platforms have empowered recruiters to source top talent, enhance candidate experience, and improve overall recruitment outcomes. Embracing these tools will be crucial for companies aiming to stay competitive and attract the best talent in the rapidly evolving job market of 2023 and beyond.
Candidate Experience and Engagement Tools
In the competitive landscape of talent acquisition, candidate experience and engagement have become critical factors in attracting and retaining top talent. As we venture into 2023, the evolution of recruitment marketing tools has led to the emergence of innovative technologies that focus on enhancing candidates' journey throughout the hiring process. These tools aim to create a positive and personalized experience for applicants, fostering a stronger connection between candidates and potential employers.
Personalized Career Websites:
One of the key elements of candidate experience is the career website. By 2023, recruiters are leveraging advanced tools to create personalized landing pages tailored to individual candidates' preferences and interests. AI-driven algorithms analyze candidates' behavior, such as their browsing history and application patterns, to deliver relevant job recommendations and content. This customization not only showcases the company culture and values but also increases the likelihood of candidates finding positions that match their skills and aspirations.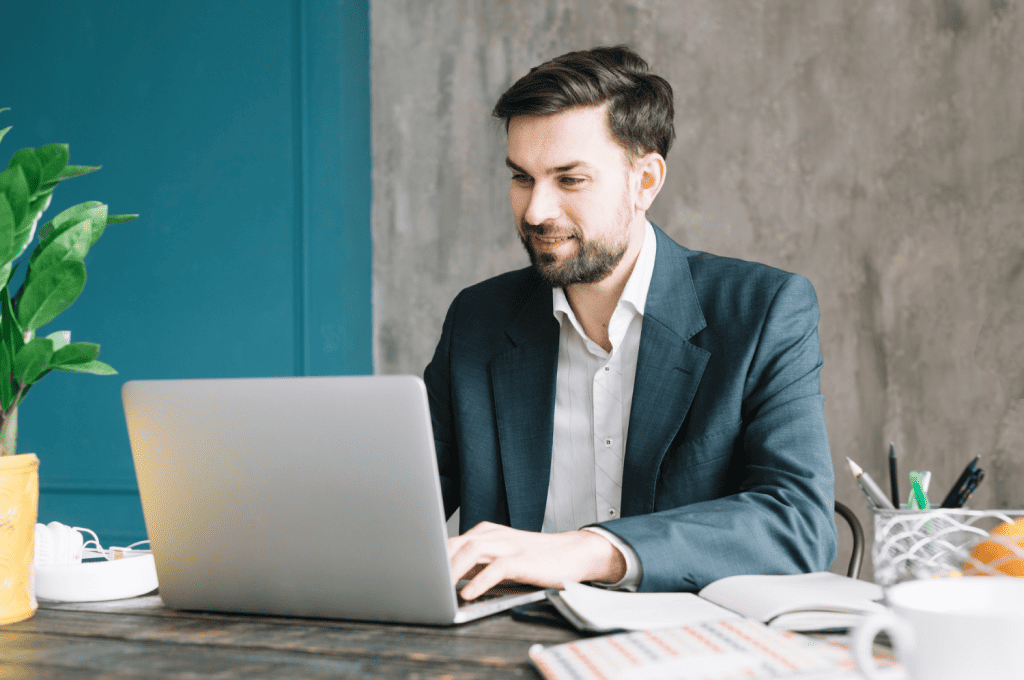 Chatbots and Virtual Assistants:
In the age of instant communication, chatbots and virtual assistants have emerged as indispensable tools for candidate engagement. These AI-powered interfaces provide real-time support, answering candidates' questions, and guiding them through the application process. With seamless integration into applicant tracking systems, chatbots efficiently update candidates on their application status, interview schedules, and other relevant information, ensuring a smooth and responsive candidate experience.
Video Interviewing Platforms:
As remote work becomes more prevalent, video interviewing platforms have evolved significantly to accommodate virtual hiring needs. In 2023, these tools offer both one-way and two-way video interviews, allowing recruiters to assess candidates' communication skills and cultural fit, even from a distance. Automated interview scheduling features streamline the process, saving time for both candidates and hiring teams. AI-based evaluation tools analyze candidate responses, providing valuable insights to recruiters for data-driven hiring decisions.
Incorporating these candidate experience and engagement tools not only enhances the overall recruitment process but also positively impacts an organization's employer branding. Candidates are more likely to perceive companies as tech-savvy and attentive if they encounter seamless and personalized experiences. Moreover, as these tools collect data on candidate interactions, recruiters can gain valuable insights into candidate preferences and pain points, leading to continuous improvement of their talent acquisition strategies.
As we progress into the future, recruitment marketing tools will continue to prioritize candidate-centric approaches. By leveraging cutting-edge technologies like artificial intelligence, automation, and data analytics, organizations can stay ahead in the race for top talent and build a reputation as an employer of choice. The landscape of recruitment marketing tools will evolve further, presenting exciting opportunities for recruiters to elevate their candidate engagement strategies and secure the best-fit candidates for their organizations.
Employer Branding and Reputation Management Tools
In the highly competitive job market of 2023, attracting and retaining top talent hinges on a company's employer branding and reputation. Employer branding has evolved from being a mere buzzword to an essential component of any successful talent acquisition strategy. To strengthen their brand and manage their reputation, organizations have turned to advanced employer branding and reputation management tools.
Online Employer Branding Platforms
In 2023, dedicated online platforms have emerged, empowering companies to proactively manage and enhance their employer brand. These platforms offer a comprehensive set of tools to monitor online mentions and reviews related to the company's employment practices. Employers can promptly respond to both positive and negative feedback, demonstrating their commitment to candidate experience and transparency. Additionally, these platforms foster employee advocacy, allowing satisfied employees to share their experiences and insights, amplifying the company's reputation as a desirable employer.
Social Listening and Sentiment Analysis:
With the rise of social media and online communities, candidate perceptions and sentiment about employers can significantly impact hiring outcomes. Advanced sentiment analysis tools, fueled by artificial intelligence and natural language processing, gauge the public's perception of a company as an employer. By monitoring social media conversations and other digital channels, employers gain invaluable insights into how potential candidates view their brand. Armed with this data, companies can make informed decisions to strengthen their employer branding strategies and rectify any negative perceptions.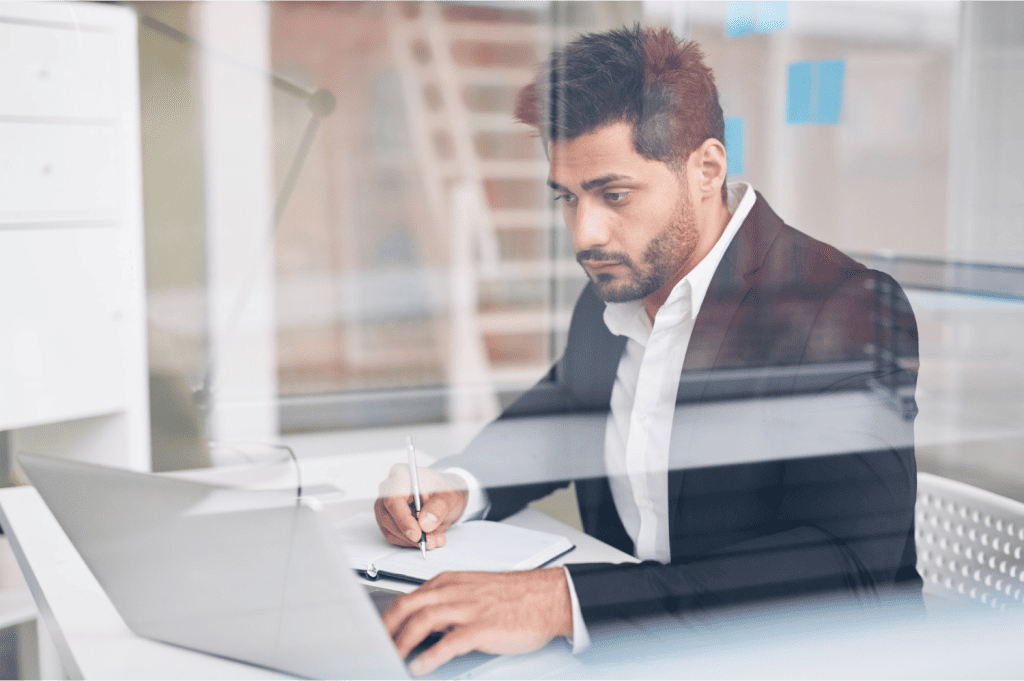 In today's interconnected world, potential candidates have access to vast amounts of information about prospective employers. Employer reputation management tools help organizations curate and control this information, ensuring that the narrative about their brand remains positive. Consistency in messaging across different channels, from the company website to social media, is crucial in projecting a compelling employer brand.
Moreover, these tools play a vital role in the candidate experience, an aspect that can significantly influence an applicant's decision to accept an offer. Positive employer branding communicates a sense of trust, authenticity, and professionalism, encouraging candidates to envision themselves as a valuable part of the organization.
In conclusion, employer branding and reputation management tools have become indispensable in 2023 for attracting and retaining top talent. These tools empower companies to shape their employer image, proactively manage online reviews and conversations, and create an engaging candidate experience. By investing in advanced technologies and analytics to understand candidate sentiment, companies can enhance their employer brand and stand out as employers of choice in the competitive job market of 2023. Embracing these tools will be the key to building a talented and dedicated workforce that drives an organization's success.
Analytics and Data-Driven Insights
In the fast-paced and ever-evolving world of recruitment, data-driven insights and analytics have become indispensable tools for making informed decisions and optimizing hiring strategies. By 2023, recruitment marketing tools have undergone significant advancements in this domain, providing comprehensive analytics dashboards and predictive hiring solutions that empower recruiters and HR professionals to streamline their processes and identify the best candidates for their organizations.
Recruitment Analytics Dashboards:
Recruitment analytics dashboards are central to the data-driven recruitment approach. These platforms offer real-time data visualization, presenting key recruitment metrics in an easily digestible format. Recruiters can track essential indicators like the number of applicants, time-to-fill, cost-per-hire, and source of hire. With a clear view of these metrics, companies can identify bottlenecks in their recruitment process and take proactive measures to enhance efficiency. Customizable reports allow HR teams to dive deeper into specific data points, enabling them to assess the performance of various sourcing channels, assess the effectiveness of recruitment campaigns, and refine their strategies accordingly.
Predictive Hiring Tools:
In 2023, artificial intelligence (AI) has made significant strides in recruitment, and predictive hiring tools have emerged as a game-changer. Leveraging machine learning algorithms, these tools analyze historical hiring data, candidate profiles, and performance metrics to forecast candidate success and retention rates. By identifying patterns and trends, recruiters can prioritize candidates who are likely to excel in specific roles and align better with the company culture. This data-driven approach reduces the risk of making suboptimal hiring decisions and enhances the overall quality of the talent acquisition process.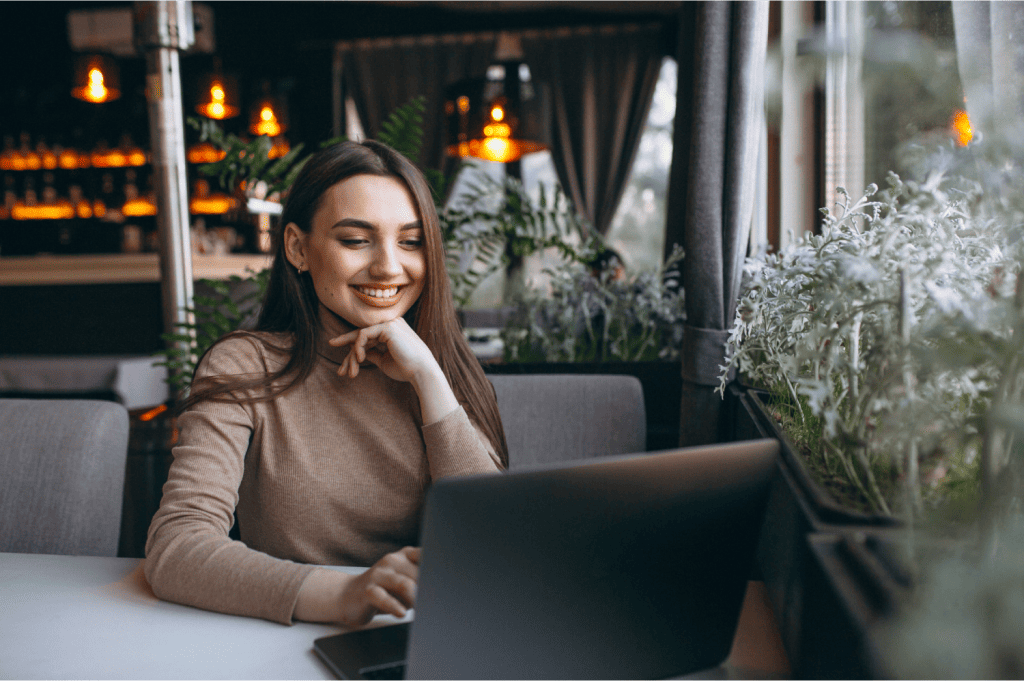 Furthermore, predictive hiring tools also help organizations plan for future workforce needs more accurately. By predicting attrition and turnover rates, HR teams can proactively build talent pipelines and implement succession planning strategies, ensuring continuity and stability within the organization.
The integration of analytics and data-driven insights into recruitment marketing tools also facilitates evidence-based decision-making for diversity and inclusion efforts. By tracking diversity metrics at each stage of the hiring process, companies can identify potential biases and implement corrective measures to foster a more inclusive hiring environment.
Conclusion
In 2023, the integration of analytics and data-driven insights into recruitment marketing tools has revolutionized the hiring landscape. These advanced tools empower recruiters to make smarter decisions, optimize their recruitment processes, and improve the overall candidate experience. By leveraging recruitment analytics dashboards, companies gain valuable insights into their recruitment performance, enabling them to refine strategies and attract top talent effectively. Additionally, the use of predictive hiring tools ensures that companies make informed decisions, reducing turnover rates and enhancing organizational stability. As AI continues to evolve, recruitment marketing tools will likely continue to harness the power of data, providing even more sophisticated insights and shaping the future of talent acquisition.
Not sure how to recruit top talent? Then, get in touch with Hirebee and our experts will be more than happy to assist with the right tools to streamline your recruitment process.
FAQs
What are recruitment marketing tools, and why are they essential in 2023?
Recruitment marketing tools are software solutions designed to attract, engage, and nurture potential candidates throughout the hiring process. In 2023, the job market is highly competitive, and attracting top talent requires a strategic approach. These tools streamline recruitment efforts, enhance employer branding, and leverage data-driven insights to make informed hiring decisions.
How have recruitment marketing tools evolved by 2023?
By 2023, recruitment marketing tools have seen significant advancements. They now incorporate artificial intelligence (AI) and machine learning algorithms to optimize candidate sourcing, personalization, and engagement. Additionally, integration with applicant tracking systems (ATS) and customer relationship management (CRM) platforms has become seamless, enabling a holistic view of candidate interactions.
What are the key features of candidate sourcing and attraction tools in 2023?
Candidate sourcing and attraction tools in 2023 include social media integration for targeted outreach, AI-powered talent search for efficient candidate matching, and employee referral platforms that encourage referrals through incentives and gamification.
How do candidate experience and engagement tools enhance the hiring process?
Candidate experience and engagement tools in 2023 include personalized career websites, chatbots, and video interviewing platforms. These tools improve the candidate experience by offering tailored content, real-time support, and remote interview options, creating a positive impression of the employer and fostering candidate interest.
How can employer branding and reputation management tools impact recruitment efforts?
Employer branding and reputation management tools in 2023 help companies build and maintain a positive employer brand image. By monitoring and managing online reputation, leveraging employee advocacy, and analyzing candidate sentiment, organizations can attract more candidates and retain top talent.