Recruitment marketing has become increasingly vital in today's competitive talent landscape. With the demand for top-notch candidates, organizations need to employ innovative strategies to attract and engage the right talent. In 2023, recruitment marketing takes cantier stage as companies strive to differentiate themselves and build strong employer brands.
The introduction section provides an overview of the significance of recruitment marketing and sets the stage for the subsequent ideas and strategies. It highlights the fierce competition for talent and the need for organizations to stand out from the crowd. By effectively implementing recruitment marketing initiatives, companies can position themselves as desirable employers and capture the attention of qualified candidates.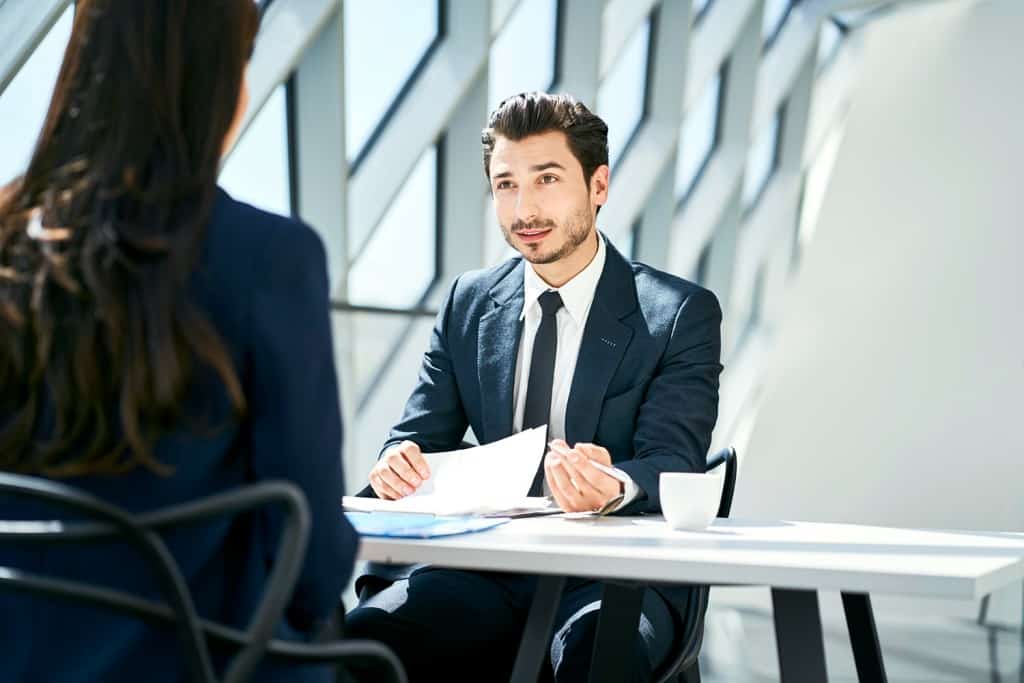 Additionally, this section emphasizes the ever-evolving nature of the recruitment landscape. As technologies advance and candidate expectations change, recruitment strategies must adapt accordingly. The introduction serves as a call to action, encouraging organizations to embrace innovation and explore new approaches in their recruitment marketing efforts.
By setting the tone and context for the rest of the outline, the introduction lays the foundation for the subsequent ideas and strategies, demonstrating the importance of recruitment marketing and the need for fresh, forward-thinking approaches in 2023.
Hirebee makes finding the best candidates for your specific team a lot easier with the help of improved candidate screening and candidate sourcing features.
Employer Branding
In the competitive job market of 2023, it's crucial for organizations to establish a compelling employer brand that sets them apart from their competitors. This involves defining and communicating the unique aspects of the company's culture, values, and work environment. By showcasing the organization's strengths and what makes it a great place to work, employers can attract candidates who align with their values and vision.
Highlight company culture and values
Today's job seekers are not only looking for good salaries and benefits but also seek a sense of purpose and alignment with the company's values. To effectively market the company's culture, organizations can create content that provides a glimpse into their work environment. This can include employee testimonials, stories about team collaboration, social responsibility initiatives, and employee-led events. By showcasing the positive aspects of the company's culture, organizations can attract candidates who are more likely to thrive within their unique work environment.
Showcase Employee Testimonials and Success Stories
Potential candidates value the opinions and experiences of current employees. Sharing employee testimonials and success stories can provide valuable insights into what it's like to work for the organization and the opportunities for growth and development.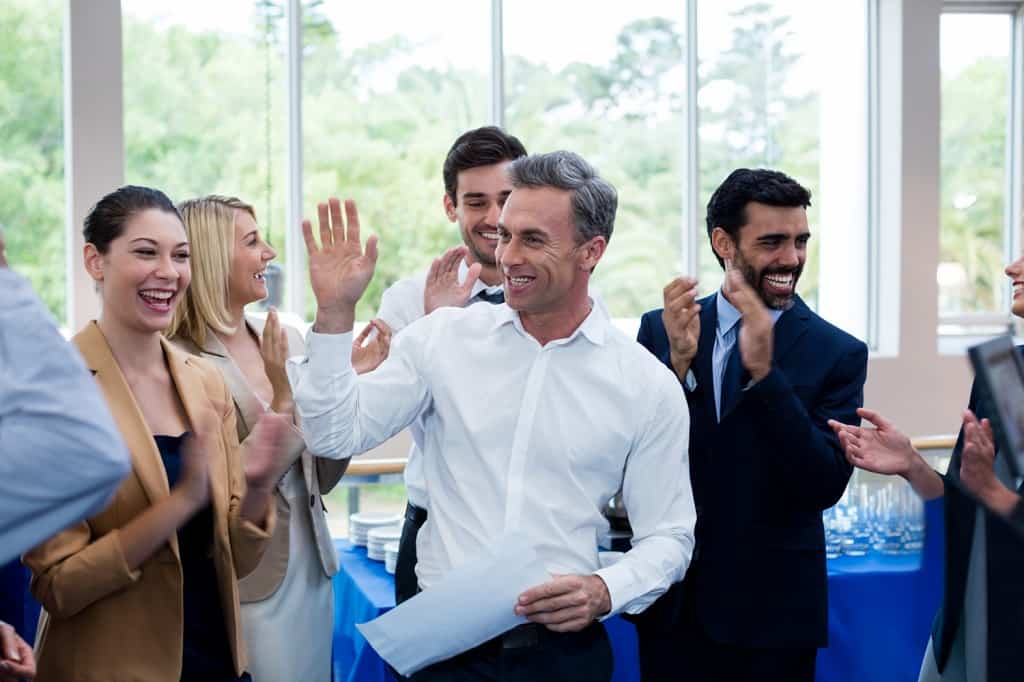 This content can be shared on the company's website, social media channels, and other recruitment platforms. Additionally, featuring employees who have achieved career milestones or made significant contributions to the company can inspire candidates and demonstrate the organization's commitment to recognizing and rewarding talent.
A strong employer brand not only attracts top talent but also helps retain employees by fostering a sense of pride and loyalty. Therefore, organizations should invest time and resources in developing and promoting their employer brand to create a positive and appealing image in the minds of job seekers.
Targeted Job Advertisements
A. Utilize AI-powered platforms for job advertisement targeting:
In 2023, AI-powered platforms have become increasingly sophisticated in identifying and targeting the right candidates for job openings. These platforms leverage advanced algorithms and machine learning techniques to analyze vast amounts of data and identify the most relevant candidates based on their skills, experience, and preferences. By utilizing such platforms, organizations can ensure that their job advertisements reach the right audience, increasing the likelihood of attracting qualified candidates.
Leverage social media platforms and niche job boards
Social media platforms continue to be powerful tools for recruitment marketing in 2023. Organizations can leverage platforms such as LinkedIn, Facebook, and Twitter to promote job openings, engage with potential candidates, and showcase their employer brand. Additionally, niche job boards focused on specific industries or job functions can be highly effective in targeting candidates with specialized skills and interests. By utilizing a combination of social media platforms and niche job boards, organizations can expand their reach and connect with candidates who may not be actively searching on traditional job portals.
Optimize job descriptions with relevant keywords
In the digital age, search engine optimization (SEO) techniques have extended beyond website content to job descriptions. To ensure that job postings appear in relevant search results, organizations should optimize their job descriptions with relevant keywords. By using appropriate industry-specific terms and phrases that candidates are likely to search for, job postings can rank higher in search engine results and attract more qualified candidates. Additionally, organizations should consider incorporating relevant keywords into their careers page and other recruitment-related content to enhance their online visibility and reach.
By implementing these strategies for targeted job advertisements, organizations can significantly improve the efficiency and effectiveness of their recruitment marketing efforts. These approaches enable them to reach a wider and more relevant candidate pool, increasing the likelihood of attracting top talent for their job openings.
Video and Interactive Content
In today's digital age, video and interactive content have become powerful tools for recruitment marketing. They allow organizations to showcase their employer brand, culture, and job opportunities in a dynamic and engaging manner.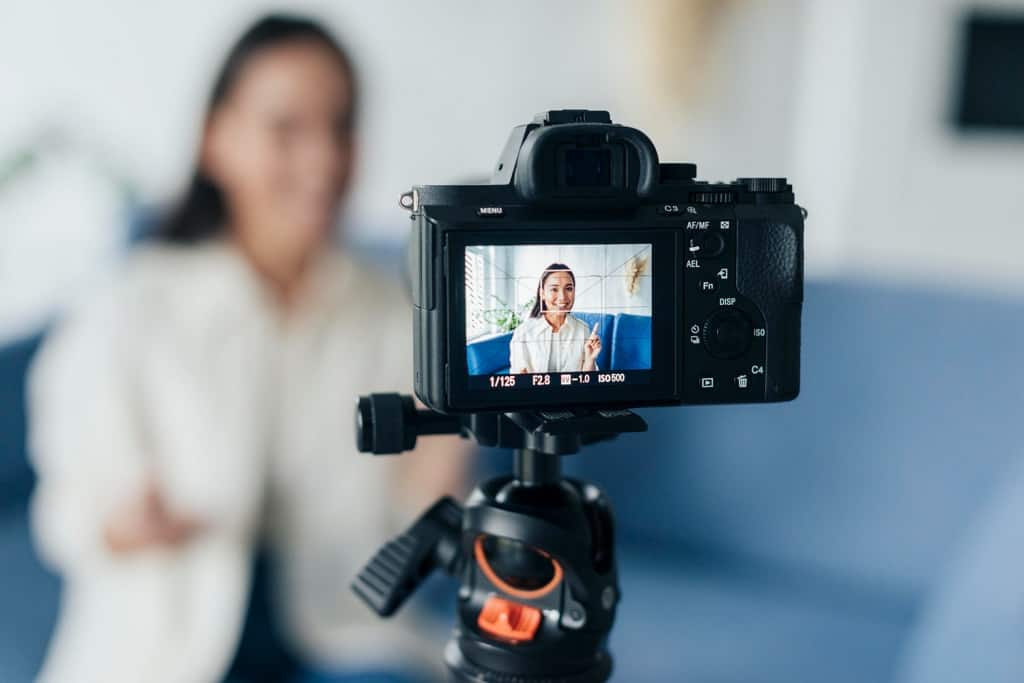 In 2023, leveraging video and interactive content can significantly enhance recruitment efforts. Here are some key considerations for implementing these strategies:
Create engaging video content to showcase company culture
Develop high-quality videos that highlight the company's mission, values, and workplace environment.
Feature current employees discussing their experiences, career growth, and the impact they make within the organization.
Showcase team-building activities, employee events, and social initiatives to give candidates a glimpse into the company culture.
Incorporate storytelling techniques to make the videos relatable and compelling.
Optimize videos for different platforms, including company websites, social media channels, and video-sharing platforms.
Use virtual tours or 360-degree videos to give a glimpse of the workplace
Offer virtual tours of the office spaces, facilities, and amenities to create a sense of familiarity and excitement for potential candidates.
Utilize 360-degree videos to allow candidates to explore different departments and get a realistic experience of the workplace.
Highlight unique features of the office, such as collaborative spaces, recreational areas, or cutting-edge technology.
Incorporate interactive elements within virtual tours, such as clickable hotspots with additional information about specific areas or job roles.
Develop interactive quizzes or games related to the job or industry
Create interactive quizzes that assess candidates' knowledge or skills relevant to the job.
Develop gamified assessments or challenges that simulate real-life scenarios candidates may encounter in the role.
Incorporate leaderboard features to add a competitive element and encourage engagement.
Use interactive elements to educate candidates about the industry, the company's products or services, or specific job functions.
Share results and provide personalized feedback to candidates, offering them insights into their strengths and areas for development.
The integration of video and interactive content in recruitment marketing provides numerous benefits. It allows candidates to better connect with the organization, gain a deeper understanding of the work environment, and envision themselves as part of the team. By utilizing these strategies effectively, organizations can attract top talent who resonate with their culture, values, and vision.
Remember to tailor the content to different platforms and target audiences to ensure maximum visibility and engagement. Additionally, regularly monitor analytics and feedback to assess the effectiveness of these strategies and make adjustments as
Employer Brand Ambassadors
In today's digital age, the power of social media and employee advocacy cannot be underestimated. Employer brand ambassadors are employees who actively promote and represent their organization on social media platforms, sharing their experiences and insights to attract top talent.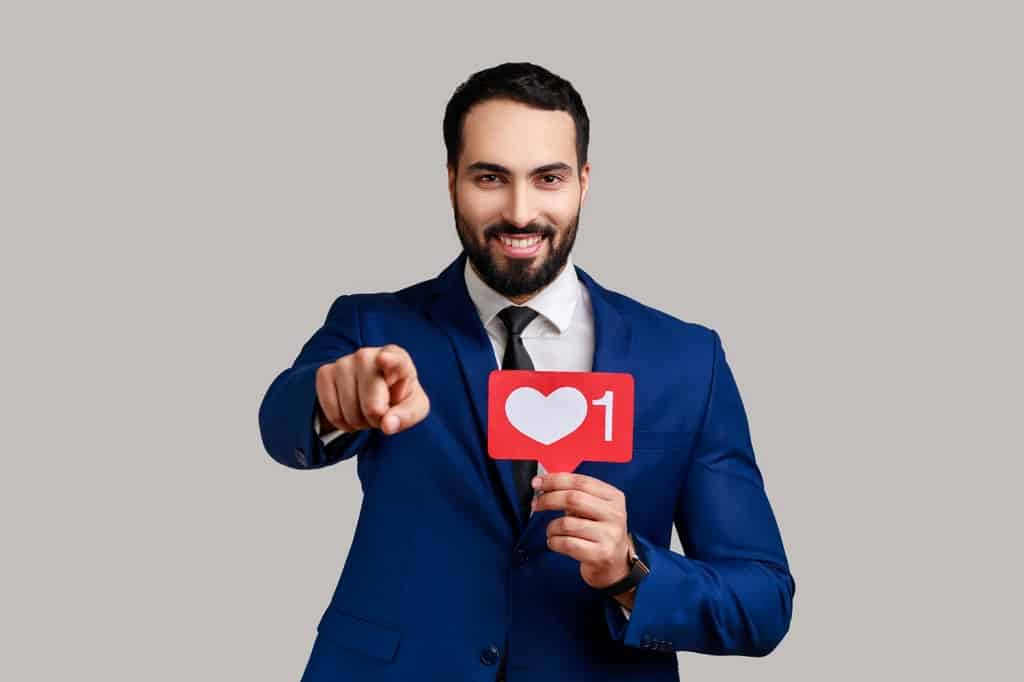 In 2023, harnessing the potential of employer brand ambassadors can significantly enhance recruitment marketing efforts. Here are some key points to consider:
Empower employees as brand ambassadors on social media:
Encourage employees to create and maintain professional social media profiles that highlight their affiliation with the company.
Provide guidelines and best practices for representing the employer brand effectively and consistently.
Foster a supportive and collaborative environment that encourages employees to share their experiences openly.
Encourage employees to share their experiences and insights:
Encourage employees to share authentic stories, photos, and videos that showcase the company culture, work environment, and employee benefits.
Highlight unique aspects of the organization that differentiate it from competitors.
Encourage employees to share their personal growth and career progression within the company.
Provide training and resources for employees to effectively represent the company:
Conduct training sessions or workshops to educate employees about the organization's mission, vision, and values.
Equip employees with the knowledge and information needed to address common questions or concerns from potential candidates.
Offer resources such as pre-approved content, images, and hashtags that employees can use to maintain a consistent employer brand message.
By leveraging the influence of employee brand ambassadors, organizations can expand their reach, build credibility, and attract like-minded talent who resonate with the company's values and culture. When employees authentically share their positive experiences, it creates a powerful word-of-mouth effect that can significantly impact recruitment efforts.
It's important for companies to monitor and engage with employee brand ambassadors regularly. Recognize and appreciate their efforts by highlighting their contributions, sharing their content on official channels, or providing rewards and recognition for their active participation. This fosters a sense of pride and loyalty among employees and strengthens their commitment to promoting the organization.
Remember, employer brand ambassadors can come from all levels and departments within the company. Encourage diversity in perspectives and experiences to present a well-rounded image of the organization. By empowering employees to be ambassadors, organizations can tap into their passion and enthusiasm, amplifying their recruitment marketing efforts and attracting top talent who align with the company's values and goals.
Virtual Recruitment Events
In 2023, virtual recruitment events have become a prominent and effective method for organizations to connect with potential candidates. These events provide an opportunity to showcase company culture, engage with job seekers, and streamline the hiring process. Here's an overview of virtual recruitment events and their benefits:
Firstly, hosting virtual job fairs or recruitment webinars allows companies to reach a wider audience without the constraints of physical location. Job seekers from anywhere in the world can participate, expanding the talent pool and increasing the chances of finding the right candidates. These events can feature live presentations, interactive sessions, and Q&A panels, providing an immersive experience that replicates an in-person event.
Virtual recruitment events also offer convenience for both employers and candidates. Job seekers can join from the comfort of their own homes, saving time and resources associated with travel. Employers can leverage technology to conduct virtual interviews and assessments, streamlining the selection process and reducing logistical challenges.
Conclusion
In conclusion, the recruitment landscape in 2023 demands innovative strategies to attract top talent. By focusing on employer branding, targeted job advertisements, video content, personalized candidate experiences, employee referral programs, virtual recruitment events, diversity and inclusion initiatives, and data-driven strategies, organizations can enhance their recruitment marketing efforts.
Embracing these ideas will help companies stand out, engage candidates effectively, and build a strong employer brand. In this ever-evolving landscape, continuous innovation and experimentation are key to staying ahead. By adapting and implementing these recruitment marketing ideas, organizations can successfully attract and secure the best candidates for their teams.
Hirebee ensures that every aspect of the recruiting experience is much easier, especially with the inclusion of recruitment automation and candidate relationship management features.
FAQs
What is recruitment marketing?
Recruitment marketing refers to the strategies and tactics employed by organizations to attract, engage, and ultimately hire top talent. It involves promoting the employer brand, showcasing company culture, and using targeted marketing techniques to reach and appeal to potential candidates.
Why is employer branding important in recruitment marketing?
Employer branding is crucial as it helps organizations differentiate themselves from competitors and attract the right candidates. A strong employer brand showcases the company's values, culture, and work environment, making it more appealing to potential candidates and increasing their likelihood of applying.
How can video and interactive content be used in recruitment marketing?
Video and interactive content can be used to provide a more engaging and immersive experience for potential candidates. Organizations can create videos showcasing their workplace, employee testimonials, and culture. Interactive content like quizzes or games can also be developed to educate candidates about the job or industry and generate interest.
What are the benefits of implementing employee referral programs?
Employee referral programs encourage current employees to refer qualified candidates for job openings. These programs have several benefits, including tapping into the networks of trusted employees, attracting high-quality candidates, and reducing recruitment costs. Rewards or bonuses for successful referrals incentivize employees to actively participate in the program.
How can personalized candidate experiences enhance recruitment marketing?
Personalized candidate experiences involve tailoring communications and application processes to individual candidates. This can be achieved through personalized email marketing campaigns, automated chatbots for personalized responses, and user-friendly application processes. Providing a personalized experience makes candidates feel valued and increases their engagement with the recruitment process.