In today's fiercely competitive job market, the success of any organization hinges on its ability to attract and recruit top talent. However, finding high-quality recruiting leads is an ever-evolving challenge that demands innovative strategies and best practices. This guide aims to provide valuable insights into generating high-quality recruiting leads, offering a comprehensive approach to talent acquisition.
Understanding the significance of recruiting leads in the talent acquisition process is paramount. Whether they are active candidates actively seeking opportunities or passive candidates with untapped potential, identifying and engaging the right individuals can significantly impact an organization's growth and success. By harnessing the power of digital channels, leveraging employee referrals, partnering with educational institutions, and adopting data-driven techniques, recruiters can optimize their lead generation efforts.
Moreover, this guide emphasizes the importance of ethical and compliant recruitment practices, ensuring a transparent and respectful approach to candidates. By implementing the strategies and best practices outlined herein, organizations can build a robust talent pipeline and gain a competitive edge in securing the best-fit candidates for their teams.
Hirebee can help you in finding the right tools and make the most out of recruiting efforts. That way, you can easily get access to top talent in no time.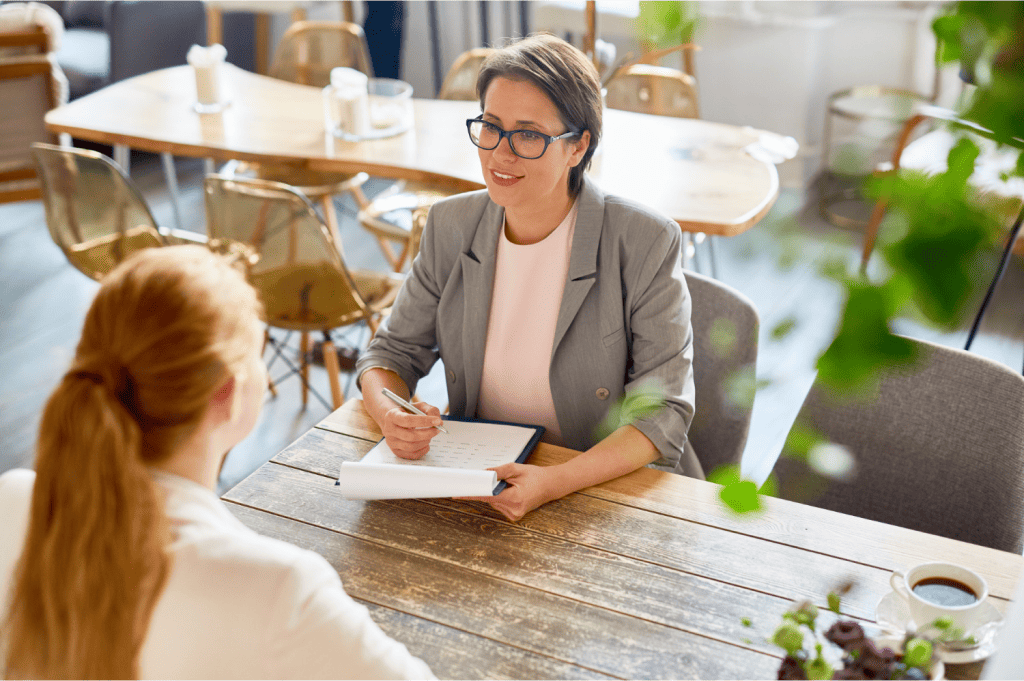 Understanding Recruiting Leads
Recruiting leads form the foundation of a successful talent acquisition strategy. In this section, we delve into the concept of recruiting leads, their various types, and how to identify the target audience effectively.
Recruiting leads are potential candidates who have shown interest in an organization's job opportunities or have the potential to become a valuable addition to the workforce. They can be classified into active candidates actively seeking employment, passive candidates who are open to new opportunities but not actively searching, and referrals recommended by existing employees. Understanding the distinctions between these types is crucial for tailoring the recruitment approach.
Identifying the target audience requires a clear definition of the roles to be filled and the qualifications sought in candidates. Conducting thorough market research and competitor analysis can provide valuable insights into where potential candidates can be found and how to attract them.
Furthermore, an in-depth understanding of the candidate persona and their preferences helps craft a compelling Employee Value Proposition (EVP) and a strong employer brand. This allows organizations to present themselves as attractive employers, aligning with candidates' career aspirations and values.
By understanding recruiting leads and refining the target audience, organizations can lay the groundwork for a successful recruiting strategy that aligns with their goals and fosters meaningful connections with potential candidates.
Building an Effective Recruiting Strategy
A successful recruiting strategy is essential for generating high-quality recruiting leads and securing top talent for an organization. In this section, we will delve into the key steps involved in building a robust recruiting strategy that aligns with your organization's goals and maximizes lead generation efforts.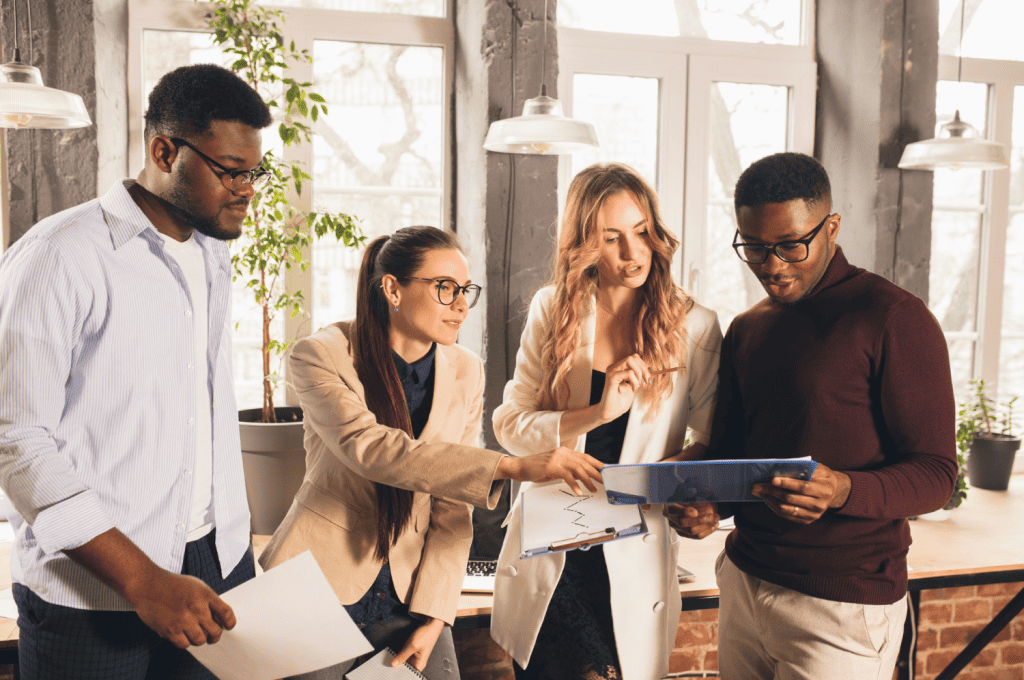 Firstly, it is imperative to define clear recruitment goals and objectives. This involves understanding the talent requirements of the organization and the specific roles that need to be filled. By setting measurable and realistic goals, recruiters can focus their efforts on attracting candidates who align with the company's long-term vision.
Next, conducting a thorough assessment of the existing recruitment processes and challenges is crucial. Identifying bottlenecks and inefficiencies in the current system allows for targeted improvements. Additionally, gathering feedback from current employees and candidates can offer valuable insights into the candidate experience and areas for enhancement.
A compelling Employee Value Proposition (EVP) plays a pivotal role in attracting top talent. Crafting an EVP that communicates the unique benefits of working for the organization, such as career growth opportunities, work-life balance, and a positive company culture, will appeal to potential candidates and encourage them to consider joining the team.
In line with the EVP, developing a strong employer brand is essential. A positive employer brand not only attracts candidates but also helps in retaining valuable employees. By showcasing the company's values, achievements, and testimonials from current employees, organizations can establish trust and credibility in the job market.
In conclusion, building an effective recruiting strategy requires a well-defined set of goals, a comprehensive assessment of existing processes, a compelling EVP, and a strong employer brand. Implementing these elements strategically will increase the chances of attracting high-quality recruiting leads and fostering successful talent acquisition efforts.
Leveraging Digital Channels
In today's digital age, harnessing the power of online platforms is essential for generating high-quality recruiting leads. Digital channels offer vast opportunities to reach a wide audience, engage potential candidates, and build a strong employer brand. Here are some key strategies to leverage digital channels effectively:
Firstly, social media has become a crucial tool for recruiters. Identifying the right platforms for your target audience is vital, whether it's LinkedIn for professionals, Facebook for a broader audience, or niche platforms for specific industries. Creating engaging and informative content, such as job highlights, employee stories, and industry insights, will attract potential candidates and encourage them to follow your brand.
Optimizing job postings and career pages on your website is another essential step. Clear and concise job descriptions, coupled with an appealing company culture section, will entice candidates to apply. Additionally, implementing a targeted email marketing campaign can nurture leads and keep potential candidates informed about relevant opportunities.
Paid advertising on social media or search engines can significantly expand your reach. With advanced targeting options, you can ensure your ads reach the right audience based on their interests, location, and job preferences.
Emphasizing the importance of timely and personalized communication cannot be overstated. Responding promptly to inquiries and engaging in conversations with potential candidates demonstrates professionalism and genuine interest.
By adopting these digital strategies, recruiters can tap into an extensive pool of candidates, access passive talent, and build lasting relationships with potential hires. However, it's essential to stay abreast of evolving digital trends and adjust your approach accordingly to stay competitive in the dynamic world of recruitment.
Engaging Passive Candidates
Engaging passive candidates is a crucial aspect of generating high-quality recruiting leads. Passive candidates, though not actively seeking new opportunities, can offer unique skill sets and experiences that align perfectly with an organization's needs. To attract and connect with these talented individuals, recruiters must adopt a targeted and personalized approach.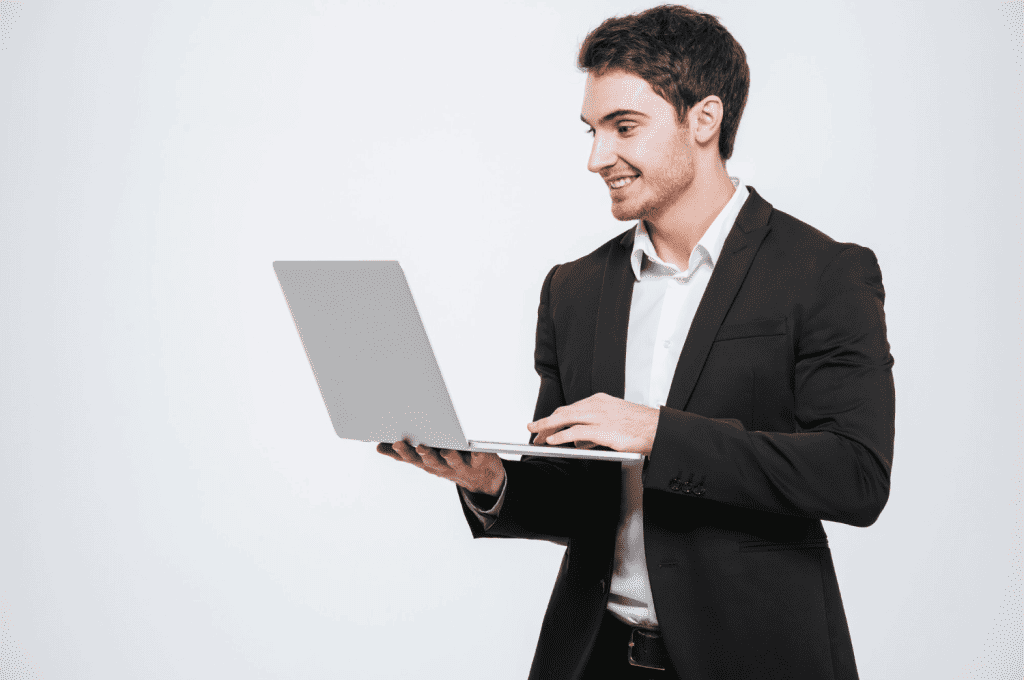 Understanding the motivations of passive candidates is the first step. Rather than solely focusing on job openings, recruiters should emphasize the potential benefits of joining the company, such as career growth, challenging projects, and a positive work culture. Building and maintaining a talent pipeline is essential, as passive candidates may not be ready to make a move immediately. Regularly nurturing these relationships through periodic interactions, such as newsletters or company updates, keeps the organization on their radar.
Personalized outreach and networking play a significant role in engaging passive candidates. Tailored messages that highlight how their unique skills can contribute to the company's success will resonate better than generic job descriptions. Furthermore, leveraging employee networks to create warm introductions can enhance the credibility and interest of passive candidates.
To add value and demonstrate expertise, organizations can provide thought leadership content and host webinars on industry-specific topics. By showcasing their knowledge and vision, recruiters can pique the interest of passive candidates and position the company as an attractive employer.
Engaging passive candidates requires a patient and persistent approach, but the effort can yield exceptional results. By showing genuine interest, offering value, and maintaining consistent communication, recruiters can foster strong connections and create a pool of highly qualified candidates poised to make a meaningful impact in the organization.
Leveraging Referral Programs
Employee referral programs are an invaluable tool for generating high-quality recruiting leads. Leveraging the power of your existing employees' networks, referral programs can significantly increase the likelihood of attracting top talent.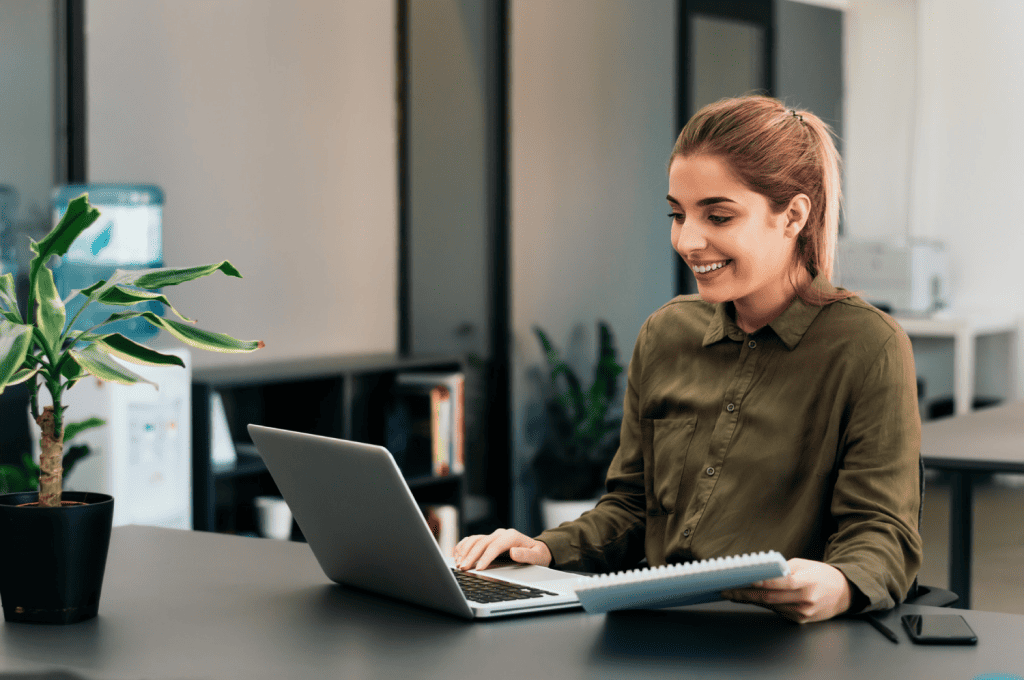 A. Benefits of employee referral programs: Employee referrals tend to result in higher retention rates, faster time-to-hire, and improved cultural fit. Employees are more likely to refer candidates who align with the company's values and requirements, leading to a better overall fit within the organization.
B. Implementing an effective referral program: To set up a successful referral program, companies should clearly communicate the program's objectives, rules, and incentives. It's essential to provide a straightforward and user-friendly process for employees to refer potential candidates.
C. Incentivizing employees to refer potential candidates: Recognizing and rewarding employees for successful referrals is crucial. Offering attractive incentives, such as cash bonuses, extra vacation days, or special recognition, can motivate employees to actively participate in the referral program.
D. Tracking and measuring the success of the program: Establishing metrics to monitor the performance of the referral program is essential. Companies should regularly track the number of referrals, the quality of candidates referred, and the number of hires made through the program.
By implementing a well-structured and incentivized referral program, companies can tap into their employees' networks to discover talented individuals who might not be actively seeking new opportunities. These referrals often result in candidates who possess the desired skills, cultural alignment, and dedication, making them valuable additions to the organization. Ultimately, a successful referral program can positively impact the recruitment process, contributing to the growth and success of the company.
Conclusion
In conclusion, effective lead generation is paramount in the competitive world of talent acquisition. By implementing the strategies and best practices outlined in this guide, organizations can significantly improve their recruiting efforts. From leveraging digital channels and engaging passive candidates to nurturing employee referral programs and data-driven insights, recruiters can attract high-quality leads. Moreover, staying ethically compliant and continuously measuring success will ensure long-term sustainability and positive ROI. Embracing innovation and proactivity in lead generation will ultimately lead to the acquisition of top-notch talent, fostering growth and success for businesses in the dynamic landscape of recruitment.
Not sure how to recruit top talent? Then, get in touch with Hirebee and our experts will be more than happy to assist with the right tools to streamline your recruitment process.
FAQs
What are recruiting leads, and why are they important in talent acquisition?
Recruiting leads refer to potential candidates who have shown interest in or have the potential to be interested in job opportunities with a company. They are essential in talent acquisition as they represent a pool of prospective hires who can be nurtured and engaged to fill current or future job openings.
How can I identify the target audience for my recruiting leads?
Identifying the target audience involves understanding the roles you need to fill and the skills, qualifications, and characteristics required. Analyzing past successful hires and employee personas can provide valuable insights to create a targeted approach.
What steps should I take to build an effective recruiting strategy?
An effective recruiting strategy involves setting clear goals, evaluating current processes, creating an attractive employee value proposition (EVP), and establishing a compelling employer brand to attract top talent.
What digital channels can I leverage to generate recruiting leads?
Social media platforms, optimized job postings, targeted email marketing campaigns, and paid advertising are digital channels that can help attract and engage potential candidates effectively.
How can I engage passive candidates effectively?
Engaging passive candidates requires personalized outreach, networking, maintaining a talent pipeline, and offering value through thought leadership and webinars to pique their interest in job opportunities.