In today's fiercely competitive business landscape, attracting top talent has become a mission-critical objective for companies seeking sustainable success. In this pursuit, an innovative and powerful approach known as "Culture First" has emerged, placing a profound emphasis on company values to entice and retain exceptional employees. The Culture First approach centers on creating a workplace environment that aligns with the organization's core principles, mission, and vision, fostering a sense of belonging and purpose among employees.
This introduction will explore how company values act as a magnetic force, drawing in the brightest minds and diverse skillsets while also inspiring loyalty and dedication from team members. By delving into the core components of the Culture First strategy, we will delve into the process of identifying and articulating the company's core values, integrating them into talent attraction efforts, and ensuring a seamless alignment during the hiring and onboarding process. Additionally, this study will highlight successful case studies of companies that have effectively implemented the Culture First approach to showcase the tangible benefits that can be reaped from investing in a strong and values-driven company culture. Ultimately, this examination will underscore the significance of a Culture First approach in attracting top talent and fostering long-term organizational success.
Not sure how to recruit top talent? Then, get in touch with Hirebee and our experts will be more than happy to assist with the right tools to streamline your recruitment process.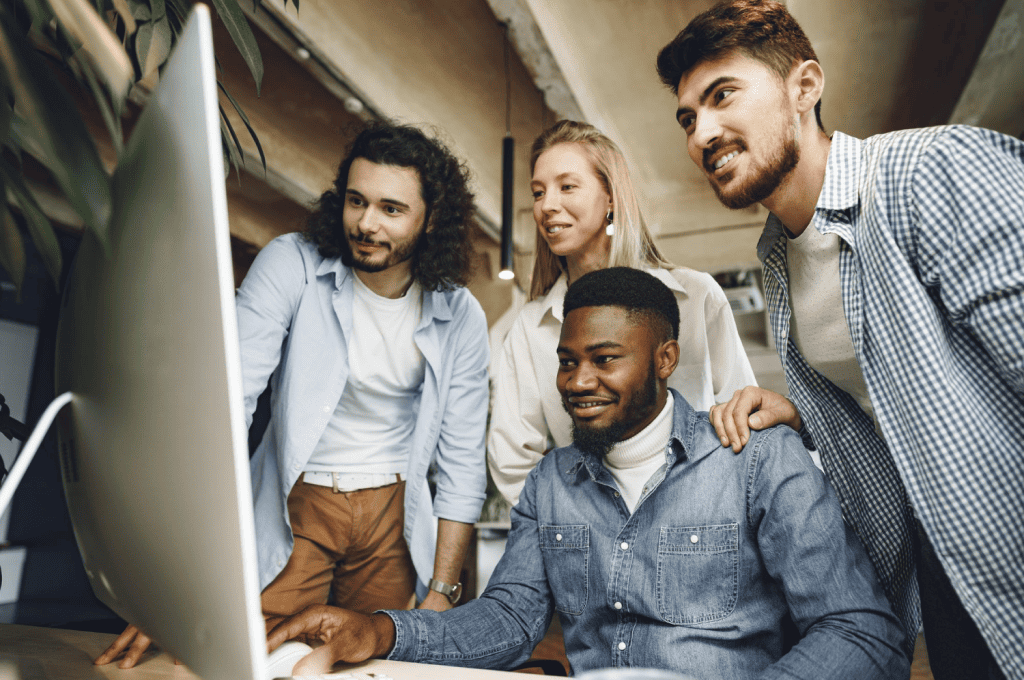 Understanding the "Culture First" Approach
The "Culture First" approach to talent attraction is a strategic and people-centric philosophy that places company culture and values at the core of its talent acquisition strategy. It emphasizes the importance of building a positive, inclusive, and purpose-driven workplace to attract and retain top talent. Unlike traditional recruitment methods that focus solely on skills and qualifications, the "Culture First" approach recognizes that a strong alignment between company values and the values of potential candidates leads to higher engagement, increased job satisfaction, and better overall performance.
Central to this approach is a deep understanding of what constitutes the company's culture. It involves defining and refining the organization's mission, vision, and core values through internal assessments and employee involvement. By identifying the values that resonate most with employees and potential candidates, the company can craft a compelling employer brand and narrative that communicates its authentic culture.
Moreover, the "Culture First" approach requires a thorough integration of company values throughout the hiring process. Interviews are designed not only to assess candidates' skills but also to evaluate their alignment with the company's culture. Current employees play a pivotal role in these assessments, ensuring that new hires are a cultural fit.
The "Culture First" approach is not a one-time endeavor but an ongoing commitment. Companies are encouraged to continuously measure the impact of their cultural efforts through relevant KPIs, adapt values as the organization evolves, and recognize and reward employees who embody the desired culture. Embracing the "Culture First" approach enables companies to foster a vibrant and purposeful workplace, making them attractive destinations for top talent seeking meaningful and fulfilling careers.
Identifying Core Company Values
Defining and prioritizing core company values is a foundational step in adopting the "Culture First" approach to attract top talent. These values serve as guiding principles that shape the organization's culture, employee behavior, and decision-making processes.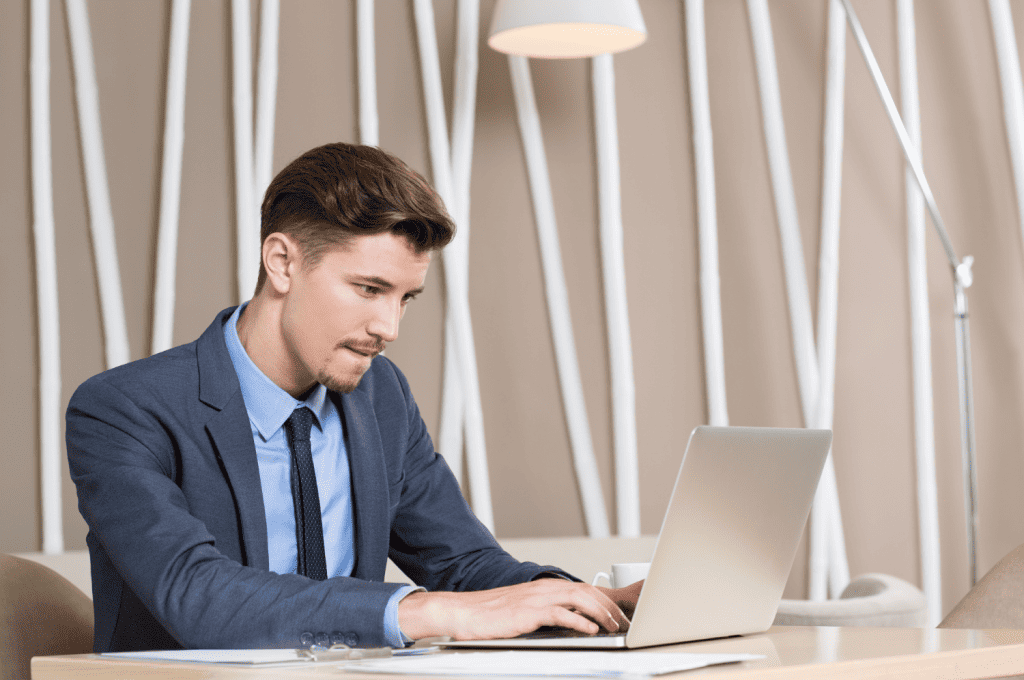 Here's how companies can identify their core values:
Firstly, company leaders must define the organization's mission and vision, understanding the ultimate purpose and direction they wish to pursue. This mission and vision act as a compass, aligning employees towards shared goals and aspirations.
Secondly, conducting internal assessments, such as surveys, interviews, and focus groups with employees at all levels, can unveil existing values embedded in the company's culture. This process involves seeking feedback on what employees believe are the key principles that guide their work and interactions within the organization.
Thirdly, involving employees in the process of defining and refining core values is vital to ensure a sense of ownership and alignment. Conducting workshops, brainstorming sessions, or town-hall meetings can provide a platform for employees to voice their perspectives, leading to a more inclusive and authentic set of core values.
By integrating the insights from these steps, companies can identify and articulate the core values that genuinely reflect their identity and aspirations. These core values will then form the basis for attracting top talent who share the same principles and are motivated to contribute to an organization that embodies a strong and meaningful culture.
Aligning Company Values with Talent Attraction
In today's competitive job market, attracting top talent is a key priority for organizations striving for success. To achieve this, aligning company values with talent attraction strategies has become essential. When prospective employees share a sense of purpose and identity with an organization, they are more likely to be engaged, committed, and perform at their best.
The first step in this process is identifying the values most important for attracting top talent. Organizations must understand their core identity and what they stand for. This involves defining the company's mission and vision and conducting internal assessments to uncover existing values shared by employees.
Once the core values are established, it is crucial to ensure consistency between these values and the talent acquisition approach. Organizations must reflect their culture in all aspects of recruitment, from job descriptions and candidate requirements to interview questions and onboarding procedures. Authenticity is key; potential candidates should perceive a genuine commitment to the company's values, which will build trust and foster long-lasting relationships.
Communicating the culture effectively to potential talent is vital. Developing a compelling employer brand centered around the company's values can attract candidates who resonate with the organization's mission. Clear and transparent communication of the company culture throughout the hiring process can also help candidates self-select, ensuring a better fit between their values and those of the organization.
By aligning company values with talent attraction strategies, organizations can establish a unique and attractive employer brand, resulting in higher-quality hires and improved retention rates. It creates an environment where employees feel connected to the company's purpose and are motivated to contribute to its success. In the long term, this alignment helps foster a strong and cohesive organizational culture, driving both individual and company-wide achievements.
Communicating the Culture to Potential Talent
A vital aspect of the "Culture First" approach is effectively communicating the company's values and culture to potential talent. To attract top candidates who resonate with the organization's ethos, a compelling employer brand must be developed based on the company's core values.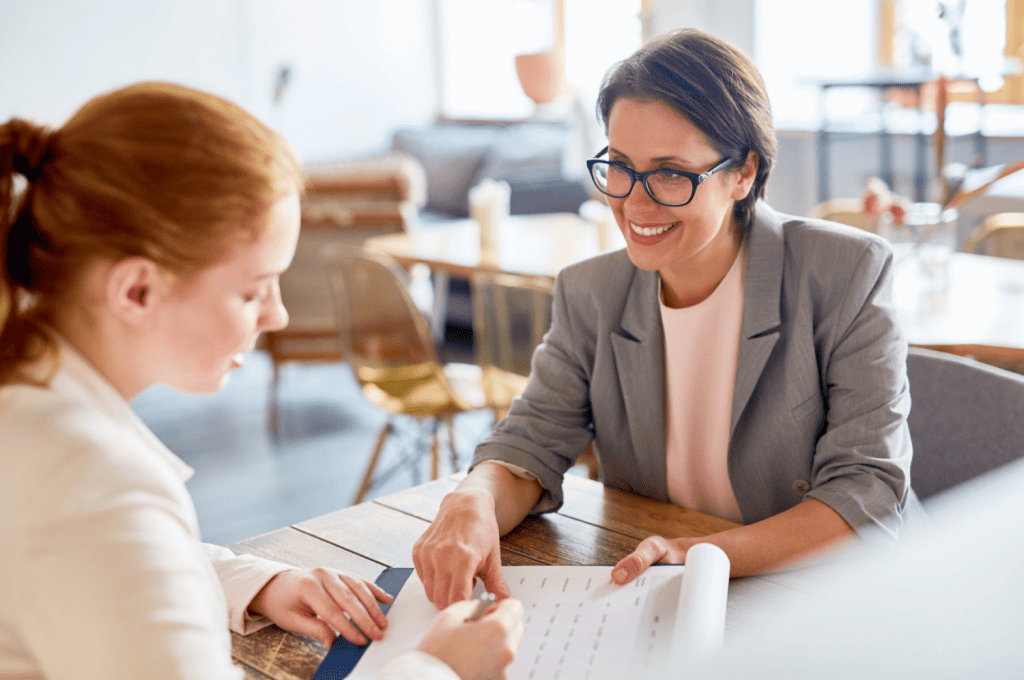 Crafting an authentic and transparent company culture narrative is essential to engage potential candidates genuinely. This narrative should showcase the organization's mission, vision, and the positive impact it makes on employees, customers, and society. Employers should be transparent about their culture, acknowledging both strengths and areas for improvement.
Various communication channels can be employed to reach potential candidates effectively. This includes social media, the company website, job descriptions, and employee testimonials. Storytelling can play a powerful role in conveying the company culture, with real-life examples of employees living the values.
Moreover, during the hiring process, cultural alignment should be highlighted to potential talent. Interviews can be designed to assess a candidate's values alignment, giving them an opportunity to understand if they resonate with the company's culture. Involving current employees in the interview process can offer candidates insights into the organization's culture from an insider perspective.
By effectively communicating the company's culture, organizations can attract candidates who are not only skilled but also genuinely passionate about the company's mission and values. This alignment not only leads to better talent retention but also fosters a cohesive and motivated workforce that collectively drives the organization towards its long-term goals.
Showcasing Cultural Alignment During the Hiring Process
To attract top talent that aligns with the company's values, it is crucial to showcase the organization's culture throughout the hiring process. By doing so, candidates will gain a clear understanding of the company's mission, vision, and core values, ensuring a better cultural fit and increasing the likelihood of retaining employees who truly resonate with the organization.
Firstly, the interview process should be thoughtfully designed to assess candidates' cultural fit. Incorporating behavioral questions that delve into their personal values and experiences can provide valuable insights. Additionally, involving current employees in the interview process, especially those who embody the company's values, can offer candidates a chance to interact with potential colleagues and see the culture in action.
The candidate experience during recruitment should mirror the company culture. Providing a positive and engaging experience demonstrates the company's commitment to its values. Open and transparent communication about the company culture, values, and expectations ensures candidates can make an informed decision about joining the organization.
Ultimately, showcasing cultural alignment during the hiring process not only attracts top talent but also enhances employee satisfaction and engagement. When new hires feel a strong sense of alignment with the company's culture, they are more likely to be productive, motivated, and committed to their roles. Thus, integrating cultural evaluation into recruitment efforts fosters a workforce that collectively drives the company's success and growth.
Onboarding and Integration
Effective onboarding and integration are critical components of the "Culture First" approach to attracting top talent. Once a company has successfully identified its core values and hired candidates who align with those values, the onboarding process becomes an essential step in ensuring long-term success and retention.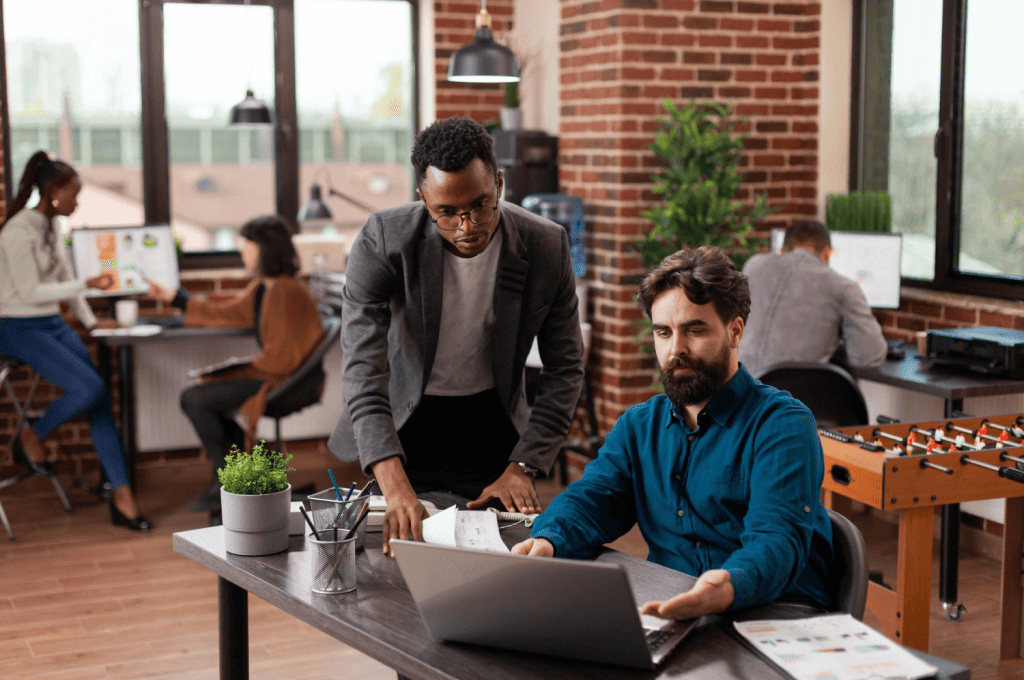 During onboarding, new employees should be immersed in the company's culture and values. This can be achieved by providing comprehensive orientation sessions that emphasize the importance of the company's mission and vision. Additionally, pairing new hires with mentors or buddies who embody the culture can help them acclimate faster and build a sense of belonging within the organization.
Regular follow-up evaluations during the initial months can also gauge how well the new hires are integrating into the culture. It allows the company to address any concerns promptly and provide additional support if needed. Feedback from new employees is invaluable in refining the onboarding process and ensuring its alignment with the company's values.
By prioritizing a culture-first approach to onboarding and integration, companies can create a positive work environment that fosters loyalty, engagement, and productivity among employees. It reinforces the message that the company genuinely cares about its values and seeks to promote them throughout the organization. Ultimately, a successful onboarding and integration process sets the stage for long-term retention of top talent and contributes to the overall success of the company.
Conclusion
In conclusion, the "Culture First" approach is a powerful strategy for attracting top talent and driving long-term success for organizations. By identifying and aligning core company values with recruitment efforts, companies can create an authentic employer brand that resonates with potential candidates. Emphasizing cultural fit during the hiring process and fostering a supportive onboarding experience ensures successful integration of new hires. Regularly measuring the impact of this approach allows for continuous improvement and adaptation as the company grows. Through real-world case studies, it is evident that prioritizing culture in talent attraction not only brings in top talent but also creates a thriving and engaged workforce, contributing to sustained success.
Hirebee can help you in finding the right tools and make the most out of recruiting efforts. That way, you can easily get access to top talent in no time.
FAQs
What is the "Culture First" approach, and how does it differ from other talent attraction strategies?
The "Culture First" approach prioritizes a company's core values as the foundation for attracting and retaining top talent. It emphasizes creating a positive work environment and aligning candidate values with those of the organization. Unlike traditional talent attraction strategies that focus solely on skills and experience, the "Culture First" approach seeks candidates who resonate with the company's mission and culture, leading to better cultural fit and long-term employee satisfaction.
How do company values impact talent attraction?
Company values play a crucial role in attracting top talent. Candidates today are not just looking for a job; they seek a meaningful and fulfilling work experience. When a company's values align with a candidate's personal beliefs and aspirations, it creates a strong emotional connection, making the company more appealing to potential talent. Values-driven organizations attract like-minded individuals who are motivated to contribute their best efforts and stay committed to the company's mission.
How can we identify and define our core company values?
Identifying core company values involves a collaborative process. Conduct internal assessments, engage employees through surveys or workshops, and involve key stakeholders in defining and refining values. Look for themes that reflect the company's mission, vision, and the behaviors it promotes. Strive for authenticity and ensure that the values are meaningful and relevant to the company's culture.
What role does employer branding play in communicating company culture to potential talent?
Employer branding is crucial in showcasing a company's culture and values to potential candidates. It involves crafting an authentic narrative that highlights the company's unique culture, employee experiences, and the impact of their work. Effective employer branding through various channels, such as social media, career websites, and company events, helps potential talent understand what it's like to work for the organization, creating a strong attraction for candidates who align with the culture.
How can we assess cultural fit during the hiring process without biases?
Assessing cultural fit requires a structured approach to avoid biases. Design interview questions that gauge a candidate's alignment with the company's values and behaviors. Involve multiple interviewers to obtain diverse perspectives, and ensure that interviewers are trained to evaluate cultural fit objectively. Additionally, use behavioral-based questions to understand how candidates have demonstrated the values in their past experiences.