Recruiting top talent is a crucial aspect of any successful organization. While active candidates actively search for new opportunities, passive candidates, who are currently employed and not actively looking for a job, represent a valuable pool of talent that can significantly enhance a company's growth and success. This comprehensive guide aims to provide insights and strategies for effectively recruiting passive candidates.
Passive candidates possess valuable skills, experiences, and expertise, making them highly desirable for organizations looking to strengthen their workforce. Engaging passive candidates requires a different approach compared to active candidates, as they may not be actively seeking new job opportunities. This guide will equip recruiters and hiring professionals with the knowledge and tools necessary to attract, engage, and ultimately hire passive candidates.
The guide begins by defining passive candidates and highlighting their importance in the recruitment process. It explores the motivations and challenges associated with engaging passive candidates and emphasizes the benefits they bring to organizations. Building a strong employer brand is a critical step in attracting passive candidates, and strategies for evaluating and improving employer branding are discussed.
Identifying and sourcing passive candidates is another key focus area. The guide provides insights into developing candidate personas, leveraging social media platforms, utilizing networking strategies, and leveraging talent databases and industry-specific platforms. Passive recruiting candidates requires personalized and compelling communication, and techniques for crafting effective job descriptions, personalizing messages, and utilizing employee referrals are explored.
Approaching passive candidates requires a soft approach, building relationships, and highlighting potential career growth and opportunities. Overcoming objections and negotiating offers are crucial steps in securing passive hires, and strategies for addressing objections and tailoring offers are discussed. Streamlining the hiring process, providing a positive candidate experience, and collaborating with hiring managers are essential for successful recruitment.
Get in touch with Hirebee to know the passive candidates meaning and how you can recruit them with the help of our services.
Understanding Passive Candidates
Characteristics of passive candidates:
Definition: Passive candidates are individuals who are currently employed and not actively seeking new job opportunities.
In-demand skills: Passive candidates often possess highly sought-after skills and experience in their respective fields.
Stability and reliability: These candidates tend to have a stable work history and are seen as reliable professionals.
High-quality talent: Passive candidates are often considered top performers in their current roles, making them valuable additions to a company.
Motivations and challenges of engaging passive candidates:
Motivations: Passive candidates may consider new opportunities if they perceive better career growth prospects, higher compensation, improved work-life balance, or a more attractive company culture.
Challenges: Engaging passive candidates can be challenging due to their lack of active job search. They may be content in their current roles, less responsive to job offers, or hesitant to explore new opportunities.
Benefits of recruiting passive candidates:
Access to top talent: Passive candidates represent a pool of talented professionals who may not be available through traditional job postings or active candidate sourcing methods.
Competitive advantage: Hiring passive candidates gives a competitive edge by acquiring experienced individuals with proven track records.
Long-term commitment: Passive candidates are more likely to stay with a company for an extended period since they carefully consider opportunities before making a move.
Diverse perspectives: Engaging with passive candidates can bring fresh perspectives, diverse experiences, and new ideas to an organization.
Understanding passive candidates is crucial for developing effective strategies to engage and recruit them. By recognizing their characteristics, motivations, and challenges, recruiters can tailor their approach to effectively attract and persuade passive candidates to consider new career opportunities.
Building a Strong Employer Brand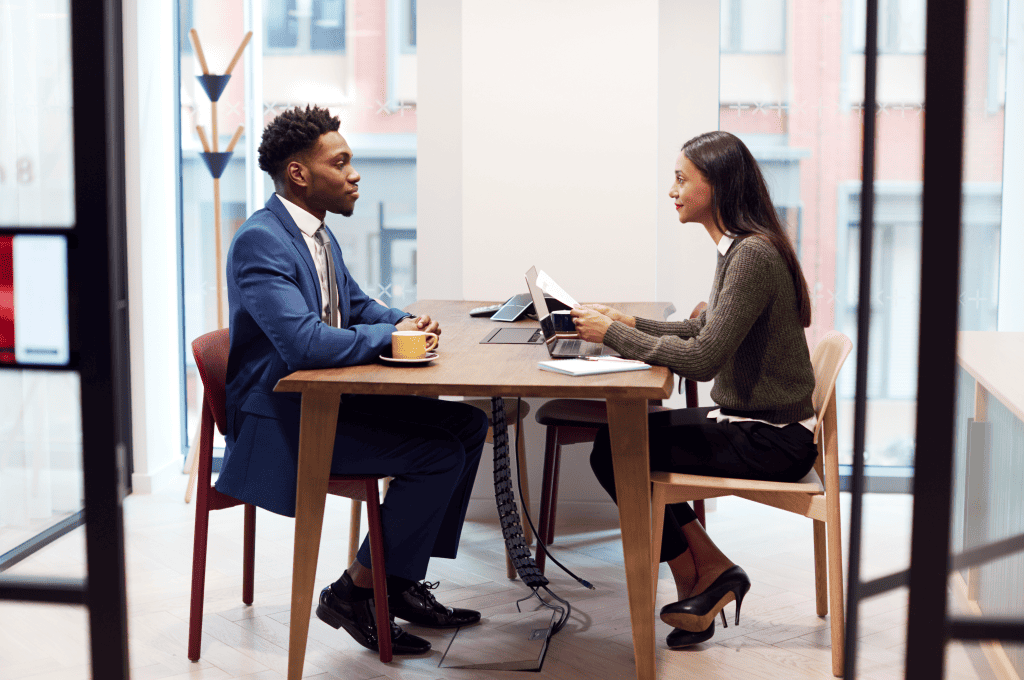 Importance of employer branding in attracting passive candidates
Building a strong employer brand is crucial when it comes to attracting passive candidates. Unlike active job seekers who actively search for opportunities, passive candidates may not be actively looking for a job change. Therefore, it becomes essential for companies to create a positive reputation and image that can capture the attention and interest of passive candidates. An attractive employer brand can differentiate your organization from competitors and make passive candidates consider potential career opportunities within your company.
Evaluating and improving your employer brand
To attract passive candidates, it's important to evaluate your current employer brand and identify areas for improvement. Conduct research and gather feedback from current employees, candidates, and even external sources like online reviews. This feedback can provide insights into how your organization is perceived and help you identify any gaps or weaknesses in your employer brand.
Once you have gathered feedback, take steps to improve your employer brand. This can involve highlighting your company's mission, values, and unique selling points. Showcase what makes your organization an attractive place to work, such as career development opportunities, work-life balance, employee benefits, and a positive company culture. Use storytelling and engaging content to convey your employer brand message effectively.
Showcasing company culture and values
Passive candidates are often interested in understanding the company culture and values before considering a job opportunity. Use various channels to showcase your company culture and values, such as your careers page, social media platforms, and employee testimonials.
Share stories and examples that highlight your organization's positive work environment, diversity and inclusion initiatives, employee engagement activities, and philanthropic efforts. Provide a glimpse into the day-to-day experiences of employees to give passive candidates a sense of what it's like to work in your organization.
Leveraging employee testimonials and success stories
One effective way to enhance your employer brand and attract passive candidates is by leveraging employee testimonials and success stories. Encourage your employees to share their positive experiences working for your company through testimonials, blog posts, or video interviews.
These testimonials can provide authentic insights into the work culture, growth opportunities, and benefits of working with your organization. When passive candidates see real-life examples of employees who have thrived within your company, it can help build trust and credibility, making them more likely to consider joining your organization.
By focusing on building a strong employer brand, you can create a compelling narrative that resonates with passive candidates, making them more likely to engage with your organization and consider career opportunities within it.
Identifying and Sourcing Passive Candidates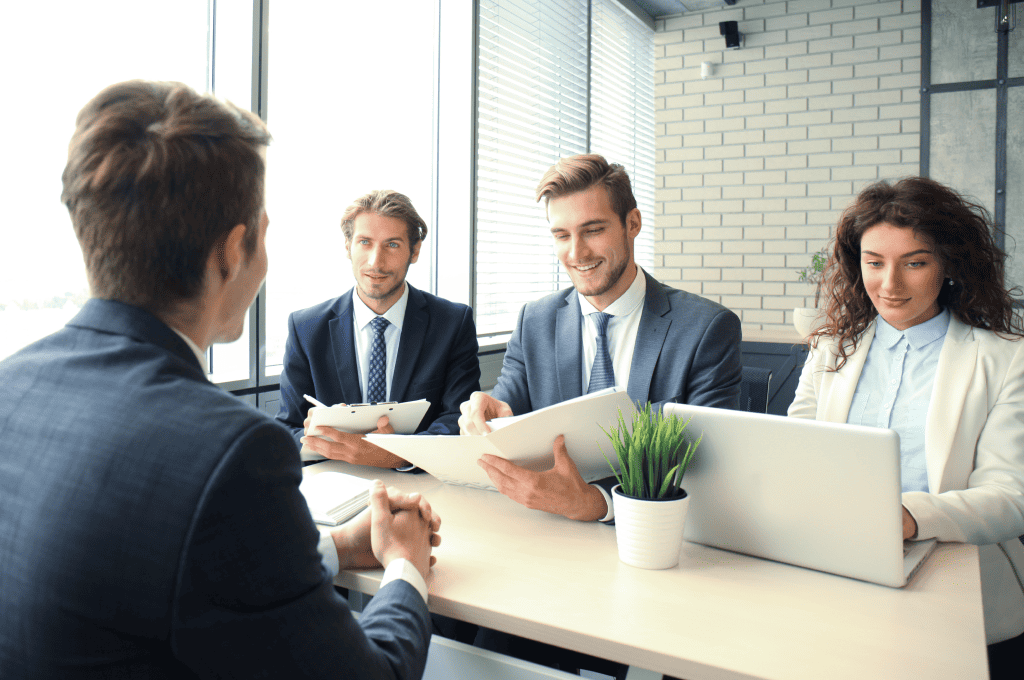 Developing a Candidate Persona for Passive Candidates
Researching and analyzing the target market and industry to understand the ideal passive candidate profile.
Identifying key attributes, skills, and qualifications that align with your organization's needs and culture.
Creating a detailed candidate persona that includes demographics, motivations, interests, and potential barriers to engagement.
Using the candidate persona as a reference point for sourcing and tailoring recruitment strategies.
Leveraging Social Media Platforms for Candidate Sourcing:
Utilizing professional networking platforms like LinkedIn, which provide access to a large pool of passive candidates.
Crafting an engaging and informative company profile to attract passive candidates.
Actively searching for potential passive candidates based on specific criteria, such as job titles, skills, and location.
Engaging with passive candidates through personalized messages, sharing relevant content, and participating in industry-related discussions.
Networking Strategies for Engaging with Passive Candidates:
Building and nurturing relationships with industry professionals, thought leaders, and influencers.
Attending conferences, seminars, and networking events to meet potential passive candidates face-to-face.
Leveraging existing connections and employee referrals to reach passive candidates.
Offering value to passive candidates through knowledge sharing, mentorship, or industry insights.
Utilizing Talent Databases and Industry-Specific Platforms:
Exploring talent databases, such as alumni networks, industry associations, and professional communities, to identify potential passive candidates.
Utilizing industry-specific platforms and forums where passive candidates may gather to discuss topics related to their field.
Collaborating with recruitment agencies and headhunters who have access to a network of passive candidates.
Building partnerships with universities or educational institutions to tap into their alumni networks.
By implementing these strategies, you can effectively identify and source candidates that are passive and align with your organization's needs and culture. Remember to maintain a proactive and personalized approach while engaging with passive candidates to capture their interest and establish meaningful connections.
Engaging Passive Candidates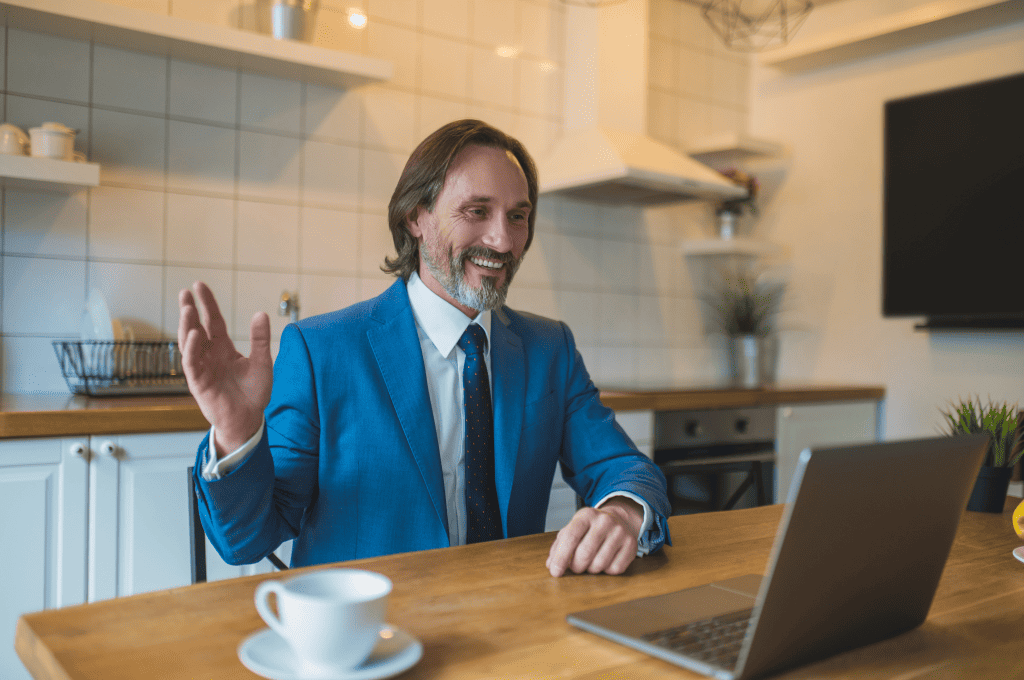 Crafting compelling job descriptions and messages:
Understanding the interests and motivations of passive candidates
Highlighting unique selling points and exciting opportunities
Using clear and concise language to convey key information
Showcasing the impact and meaningful work that candidates can contribute to
Incorporating specific keywords and phrases that resonate with the target audience
Personalizing communication to capture candidates' interest:
Conducting thorough research on passive candidates
Tailoring messages to address their individual skills and experiences
Demonstrating genuine interest in their career aspirations and goals
Engaging in personalized conversations to build rapport
Leveraging technology tools to automate personalized communication at scale
Leveraging employee referrals for reaching passive candidates:
Encouraging and incentivizing employees to refer passive candidates
Educating employees about the company's open positions and ideal candidate profiles
Providing resources and templates for employees to effectively reach out to their networks
Acknowledging and rewarding successful employee referrals
Creating a positive employee experience to increase employee advocacy and referrals
Using targeted advertising and content marketing:
Identifying the appropriate channels and platforms to reach passive candidates
Developing targeted ad campaigns that align with candidates' interests
Creating compelling content, such as blog posts, videos, and case studies, to showcase the company's culture and values
Implementing search engine optimization (SEO) techniques to increase visibility
Analyzing data and metrics to refine advertising and content marketing strategies
Engaging passive candidates requires a strategic approach that goes beyond traditional recruitment methods. By crafting compelling job descriptions and messages, personalizing communication, leveraging employee referrals, and using targeted advertising and content marketing, recruiters can capture the interest of passive candidates and encourage them to consider new career opportunities. These tactics help create a strong connection between the candidates and the organization, making them more likely to engage in further conversations and consider a career change.
Conclusion
In conclusion, recruiting passive candidates is a valuable strategy for finding top talent and strengthening your organization. This comprehensive guide has provided insights and strategies to successfully engage with passive candidates, from building a strong employer brand to streamlining the hiring process and onboarding.
By understanding the motivations and challenges of passive candidates, crafting personalized approaches, and offering enticing opportunities, you can attract and secure high-quality hires. Remember to measure success, analyze data, and continuously improve your strategies. With a commitment to adapting and implementing these techniques, you'll be well-equipped to tap into the vast pool of passive candidates and drive your organization's success.
Hirebee has experienced professionals that can help you streamline your overall process for recruiting the right passive candidates in no time.
FAQs
What are passive candidates?
Passive candidates are individuals who are currently employed and not actively seeking new job opportunities. They may possess valuable skills and experience but are not actively engaged in the job market.
Why should I focus on recruiting passive candidates?
Recruiting passive candidates can bring numerous benefits, including accessing a wider talent pool, finding individuals with specialized skills, and potentially securing higher-quality hires who are already employed and performing well in their current roles.
How can I build a strong employer brand to attract passive candidates?
To build a strong employer brand, focus on showcasing your company culture, values, and employee experiences. Leverage social media, employee testimonials, and success stories to create an authentic and compelling brand that resonates with passive candidates.
What strategies can I use to identify and source passive candidates?
Identifying and sourcing passive candidates requires a multi-faceted approach. Utilize social media platforms, professional networks, talent databases, and industry-specific platforms to find and connect with potential candidates.
How can I engage passive candidates effectively?
Engaging passive candidates involves crafting personalized and compelling messages, leveraging employee referrals, and using targeted advertising and content marketing. Building relationships and highlighting potential career growth and personalized benefits can also help capture their interest.