Recruiting successful, talented, and engaged employees is an essential component of any business, which is why recruitment marketing campaigns are so important. Recruitment marketing campaigns outline how an organization will source, attract, and engage the ideal applicants to fill specific roles. These strategies often involve a combination of digital and traditional tactics, such as using social media, advertising, newsletters, and job boards.
When developing a recruitment marketing campaign, it is important to consider factors such as target audience and budget. Once these elements are identified, a recruitment strategy should be developed that includes tactics such as optimizing job postings to target relevant keywords, creating compelling advertisements, and building relationships with relevant employers. Additionally, it is important to incorporate a tracking system to monitor results and guide decision making.
By implementing a successful recruitment marketing campaign, organizations can ensure that they are recruiting the most qualified, relevant candidates. With a strategic combination of techniques, recruiters can successfully identify the best talent for their organization and ensure that their recruitment efforts are successful.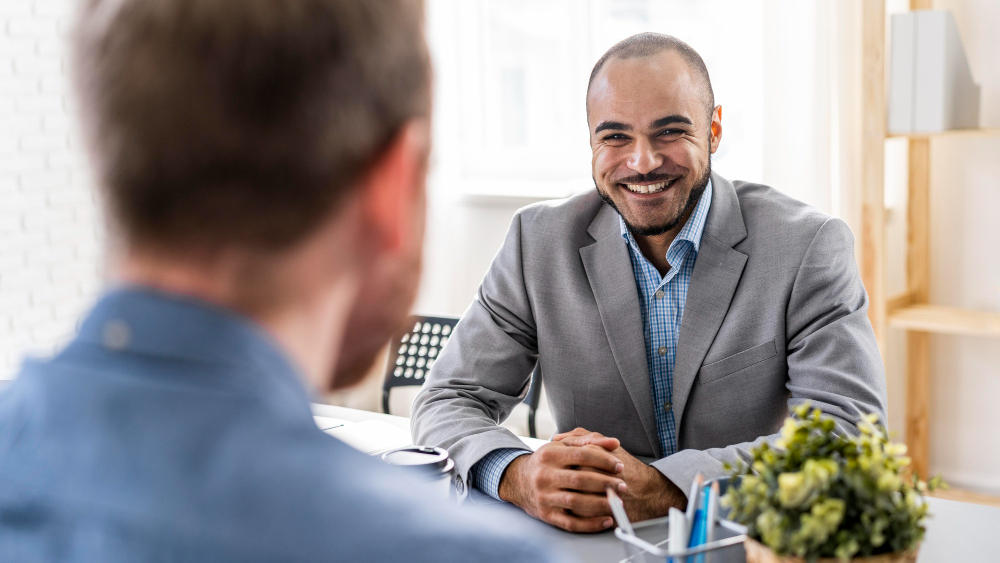 Best Strategies for a Successful Marketing Campaign
Take Advantage of Social Media for Recruitment Marketing
Social media has become an essential tool for recruitment marketing. It can help to build an online presence for recruitment companies and reach wider audiences in a much quicker and cost-effective manner than other more traditional outlets. Social media platforms such as LinkedIn, Twitter, and Instagram are all great examples of how recruitment companies can reach, interact with, and engage with candidates all over the world.
Recruitment marketing through social media allows recruiters to have more control over the message that they distribute to potential candidates. Effective content can be created that showcases a recruitment company's core values, mission, and recruitment processes. Sharing meaningful posts and using visuals such as videos and infographics can also be a great way to spread the word. Furthermore, recruitment companies can also leverage social media to source talent.
They can set up specific accounts dedicated to candidates and make use of hashtag campaigns to highlight particular requirements. Furthermore, recruitment companies can also use social media monitoring tools to stay on top of potential candidates for job openings. By focusing on the people aspect of recruitment marketing, companies can create relationships and capitalize on the power of social media to create a better recruitment experience. All in all, social media is an effective recruitment marketing solution that is essential for modern-day recruitment companies.
Hirebee ensures that you don't have to worry about finding the right candidates for your specific job openings, since automated recruitment marketing and candidate screening features can find the right people for you.
Engage With Applicants as an Effective Campaign Strategy
Engaging with potential job applicants can often be a powerful recruitment campaign strategy. As a modern-day alternative to the traditional job fair and posting on job boards, engaging with applicants has the potential to build relationships and streamline the recruitment process.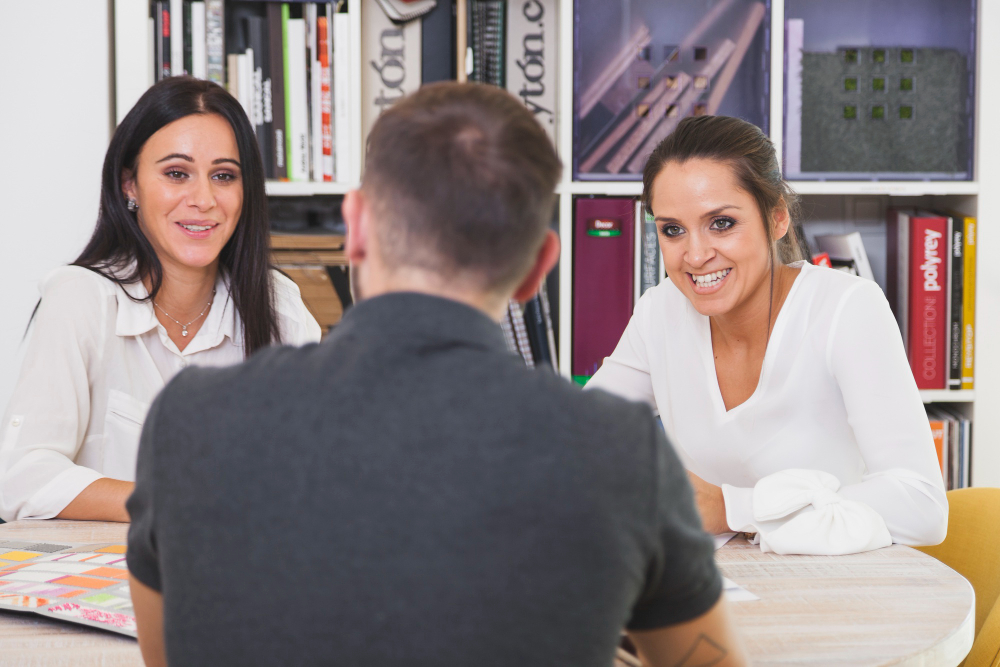 Consequently, this strategy may result in more successful applicant placements and create a more positive brand image for an organization. A key way to engage with applicants is through social media and digital tools. Social media is an effective tool for broadcasting job openings and engaging with potential applicants. Many organizations create social media campaigns to post job openings on different media platforms and to connect with applicant pools that may be interested in their job opportunities.
Utilizing hashtags and hosting digital events such as virtual interviews, career panels, and webinars, allows organizations to create a strong human connection with job applicants. In addition to utilizing digital tools, indirect advertising options may also be employed to reach potential applicants. For example, sponsoring community events or sponsoring interesting and relevant outdoor posters could help an organization to reach applicants. Such sponsorships allow organizations to get the word out about their job openings, while showing local or global support for important causes.
Finally, developing a rewards system for referrals is another great way to engage with potential applicants. This type of system is specifically beneficial for organizations that are in need of employees with a specific set of skills or qualifications. For example, a rewards system for employees who can refer potential candidates can be a great incentive for networking and encouraging people to apply.
Ultimately, engaging with potential applicants is an effective recruitment campaign strategy that can help organizations to expand their applicant pool and increase successful placements. By utilizing digital tools and indirect advertising strategies, organizations can create a human connection and spread the word about their job openings to the right people.
Use Video Marketing and Testimonials to Improve Employer Branding
Video marketing and testimonials are powerful tools that companies can use to improve employer branding and create an attractive, engaging workplace environment. Video marketing and testimonials can help employers create meaningful connections with current and potential employees and boost their employer brand. Video marketing allows employers to showcase their company culture and values on social media, websites, and other platforms.
This type of content offers a visual representation of the company's culture and environment, as well as making candidates more relatable, allowing them to gain a better understanding of the employer. As well as showcasing the company's culture and values, employers can also use their videos to introduce members of senior management, explain job roles and responsibilities, offer employee testimonials, and discuss available benefits.
Testimonials are another effective way for employers to improve their employer branding. Current and past employees can be used to provide insight into the company culture, employee benefits, and overall working experience. Video testimonials are particularly beneficial as they offer a more personal and authentic feel. Video testimonials also provide potential candidates with a more comprehensive understanding of an organization and its work environment.
In conclusion, video marketing and testimonials are powerful tools that employers can employ to improve their employer branding and make their organizations more attractive to potential candidates. Video marketing and testimonials allow employers to showcase their company culture, values, and equity, while providing potential candidates with an authentic look into the organization and its working environment.
Maintain Your Reputation on Review Sites
Maintaining your reputation on review sites is essential for businesses. Online reviews represent valuable customer feedback, which can help improve customer service, build trust and increase your visibility in the online community. The first step to maintaining your reputation on review sites is to regularly monitor what customers are saying about your business. You should track and respond to reviews on various online platforms (e.g., Yelp, Google, TripAdvisor, etc.).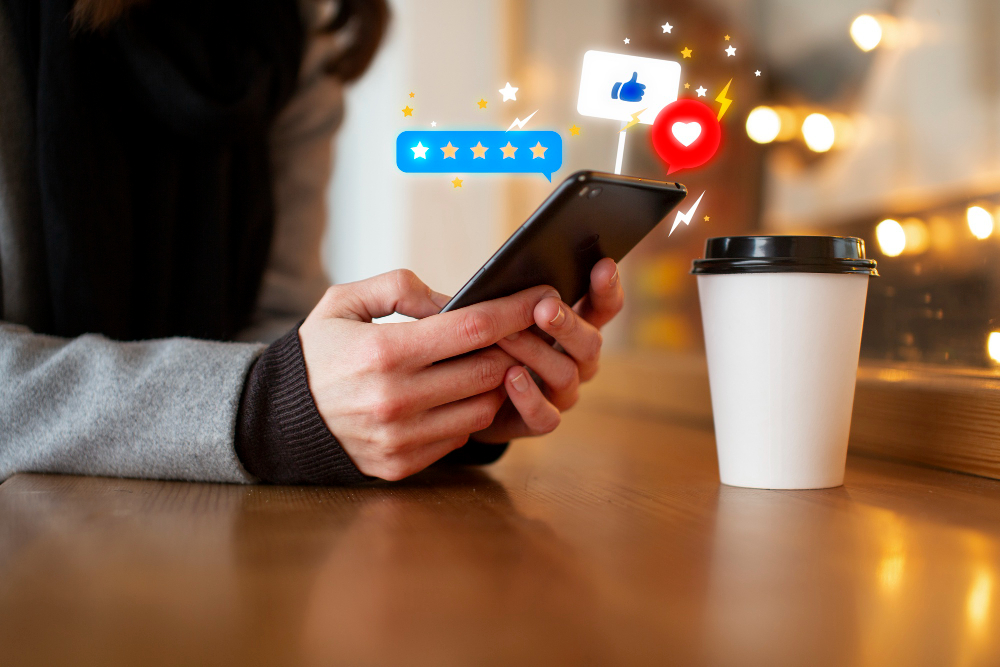 Consider setting up email notifications or using a review monitoring tool to be alerted when a review has been posted. It's also important to respond quickly, politely and professionally to reviews, both positive and negative. This acknowledges customers' experiences and shows that you are interested in their feedback. Responding to reviews also helps to build trust and credibility for your business. It's also important to encourage customers to leave reviews, both on your website and on external review platforms.
Consider incentivizing customers by offering discounts or special offers in exchange for their feedback. Finally, it's important to avoid over-promotion or solicitation of positive reviews. Focus on providing top-notch customer service that encourages customers to leave honest feedback. By following these steps, you can maintain and even strengthen your reputation on review sites. This can give your business the edge it needs to increase visibility and attract new customers.
Make It Easier for Applicants to Contact You
One recruitment marketing strategy to make it easier for applicants to contact you is to create a website specifically for potential job seekers. This website should provide all the necessary information regarding available jobs, qualifications needed, and application process. Additionally, the website should have a contact page that clearly states how interested applicants can reach out to you. When creating the contact page, it is important that you provide multiple options for contacting you.
This could include both an email address and a physical mailing address, as well as phone numbers. Additionally, you should include an online form where applicants can fill out their contact information and submit it. This way, they do not have to call or mail you directly. Having a simple yet detailed FAQ page could also help applicants easily find answers to their basic questions without having to reach out to you.
Moreover, it is essential to ensure you update content on the website frequently with current job postings, qualifications, and application process information. This will increase the chances of applicants applying to the available job openings. Finally, with the proliferation of social media, having accounts on sites such as Twitter, LinkedIn, and Facebook can be a great way to engage potential applicants. On these accounts, you can post information about available job postings, upcoming events, and other related news. It is important to ensure that these accounts are active, so that job seekers have an easy and consistent way to contact you.
How Following These Strategies Will Affect Your Recruitment Marketing Campaign
You Will Be Able to Maintain Your Brand
Following an effective recruitment strategy can provide a host of benefits that can bolster both the organization's brand and its ability to function more efficiently. Effective recruiting helps to build a positive organizational culture by bringing in the best candidates for the job and reinforcing the company's core values. In addition to maintaining brand recognition, effective recruiting can also reduce overall recruitment costs by eliminating time-consuming, expensive hiring practices.
Additionally, it can secure the most talented workers by targeting the right candidate pool, thus increasing job satisfaction and reducing turnover among employees. A well-crafted recruitment strategy also serves to reduce the risk of bad hires and subsequent legal issues. Assessing applicants with the right job qualifications, personalities, and skills provides the organization with a more rounded view of the potential for success. Furthermore, utilizing a reliable screening process that is tailored to the needs of the specific job can yield more accurate results.
Another key benefit of effective recruiting is that it can help to create a more diverse workplace. A diverse workplace is one in which employees from different backgrounds can work together to build a more dynamic and cohesive organization. It can also foster greater creativity and empathy within the workplace, leading to more innovation as well as stronger customer relationships. Overall, following an effective recruitment strategy is invaluable for organizations that are looking to maintain their brand and secure the best talent for their company. Doing so enables a company to further its core values and maintain a positive working environment by investing in the right people and processes.
Improved Candidate Quality
The benefits of an effective recruitment strategy for talent acquisition are numerous and may contribute greatly to the success of any business. Having a successful recruitment strategy should be a key component of any employer's talent acquisition plan as it helps to streamline the process, attract more highly qualified candidates, improve efficiency, and save time and money. Through effective recruitment strategies, employers can target the perfect candidate for their open positions. The job posting should accurately reflect the skills and qualifications needed for the job, as well as be tailored towards the type of person employers want to hire.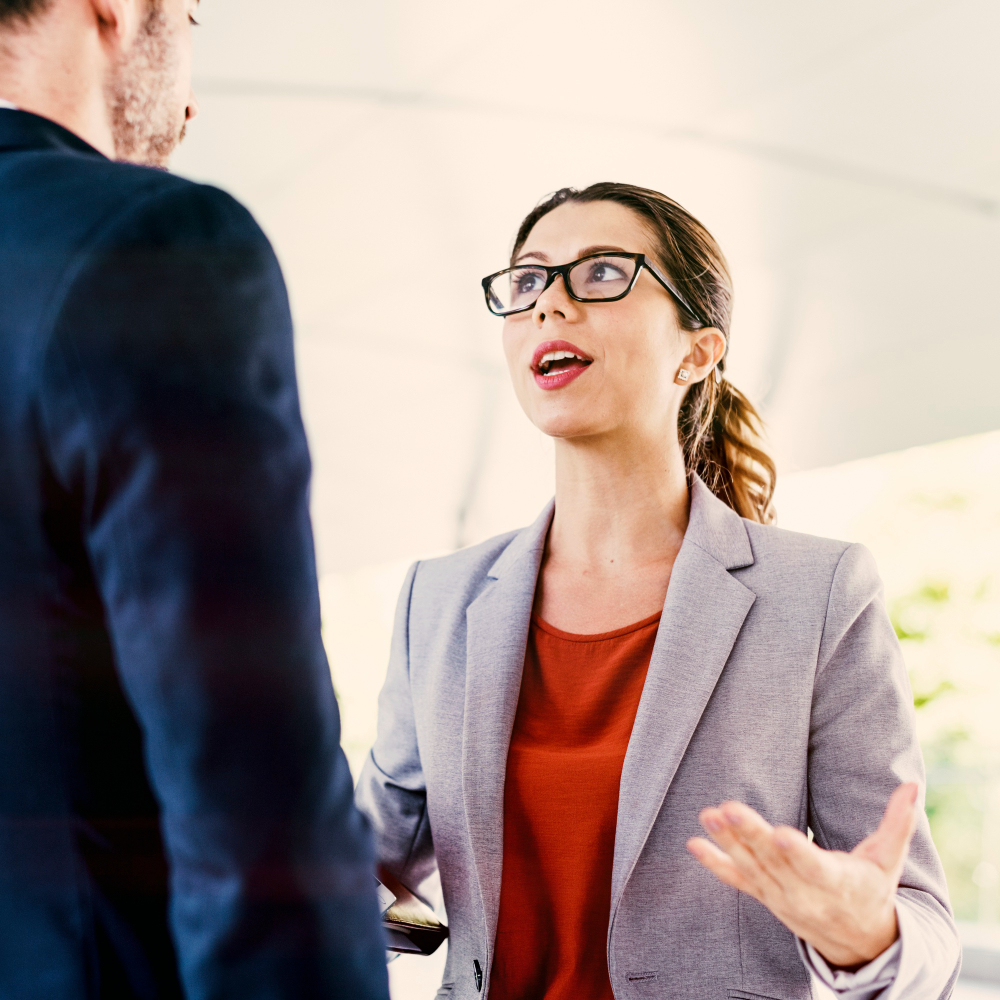 This not only boosts the chances of the relevant keywords being picked up by search engines, but also helps employers determine if a candidate is a good fit for the organization. In addition to increasing the chances of sourcing the right candidate, an effective recruitment strategy helps to improve the efficiency of the process as a whole. Employers can better manage the flow of candidate applications, effectively author profiles and job descriptions, properly manage and track applicants, and store data and documentation.
This can help save time and costs to their operations. Having an effective recruitment strategy helps employers define the value of the position and use this to market the job to top talent. By identifying the unique selling points associated with the job, employers can craft attractive job posts that draw inspiration from the organization's culture while also highlighting the value of the job itself. When implemented properly, an effective recruitment strategy also helps to build strong candidate relationships.
Leveraging employer branding, an active presence on social media, and other engagement strategies enables employers to stay in contact with potential candidates and increases the chances of qualified individuals being attracted to jobs. Overall, an effective recruitment strategy is essential for any employer planning to hire top talent. By leveraging the proper keywords, properly describing the job, and utilizing various engagement strategies, employers can quickly source top-tier candidates and increase the chances of a successful talent acquisition.
Conclusion
Overall, making a successful recruitment marketing campaign is not a one-time thing. It should be an ongoing process. In order to keep up with the ever changing job market, companies need to use the latest tools and technologies available, while still keeping in mind the core principles: building relationships, utilizing effective communication, creating meaningful connections and content, targeting the right kind of candidates, and taking advantage of social media trends. By following these five strategies, companies will be able to attract top talent and successfully build their employer brand.
Finding the right individuals for your specific field is never easy, but the automated candidate screening and candidate sourcing features from Hirebee make finding good applicants easier.