In today's dynamic and highly competitive job market, organizations are constantly seeking innovative ways to identify and nurture top talent. One powerful tool in this quest is candidate surveys. These surveys, often overlooked or underutilized, can play a pivotal role in talent pool management and open doors to future opportunities.
As businesses strive to stay ahead of the curve and attract the best candidates, understanding the needs, expectations, and preferences of prospective employees is paramount. Candidate surveys offer a unique vantage point into the minds of job seekers, enabling organizations to tailor their recruitment strategies, improve the candidate experience, and build stronger relationships with potential hires. Using innovative solutions like Hirebee.ai is an effective way to integrate candidate surveys as a tool for talent pool management and finding future opportunities.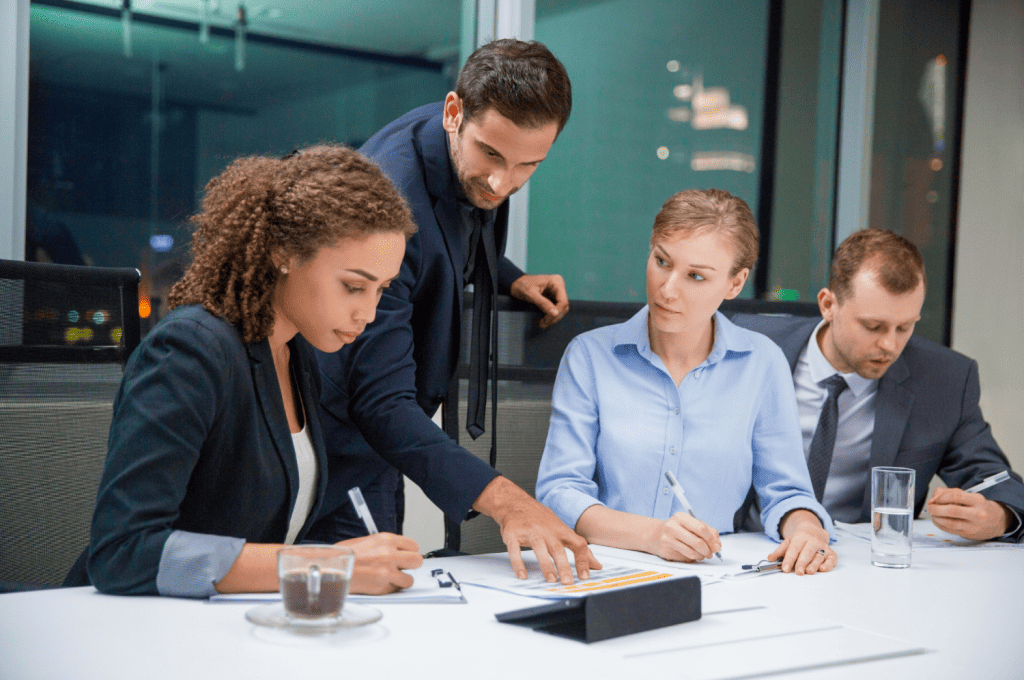 In this blog, we will delve into the multifaceted world of candidate surveys and explore their significance in talent acquisition and management. We will uncover the various types of surveys that can be employed, their benefits, and how they contribute to the creation of a robust talent pipeline. Moreover, we will examine how the data gathered from these surveys can be leveraged for not only filling current job openings but also for strategically shaping future opportunities.
What is Talent Pool Management?
Talent pool management is a strategic approach that organizations use to proactively identify, engage, and cultivate a network of potential candidates for current and future job openings. It involves the systematic collection, analysis, and utilization of candidate data to build a robust pipeline of talent. This practice recognizes that a company's success is inherently tied to the quality and availability of its human capital.
In essence, talent pool management is akin to tending a garden. Just as a gardener carefully selects, nurtures, and maintains a variety of plants to ensure a bountiful harvest, organizations curate and maintain a diverse pool of potential employees. This approach acknowledges that the hiring process is not just a transaction but a relationship-building endeavor that extends beyond the initial recruitment phase.
What Does Talent Pool Management Include?
Talent pool management offers several benefits, including reduced time-to-fill job vacancies, improved candidate quality, increased diversity, and greater flexibility in responding to evolving business needs. In a dynamic and competitive job market, building and maintaining a talent pool is a vital strategy for ensuring an organization's long-term success. It positions a company to harness the potential of a vast array of talented individuals and helps it adapt to changing workforce demands.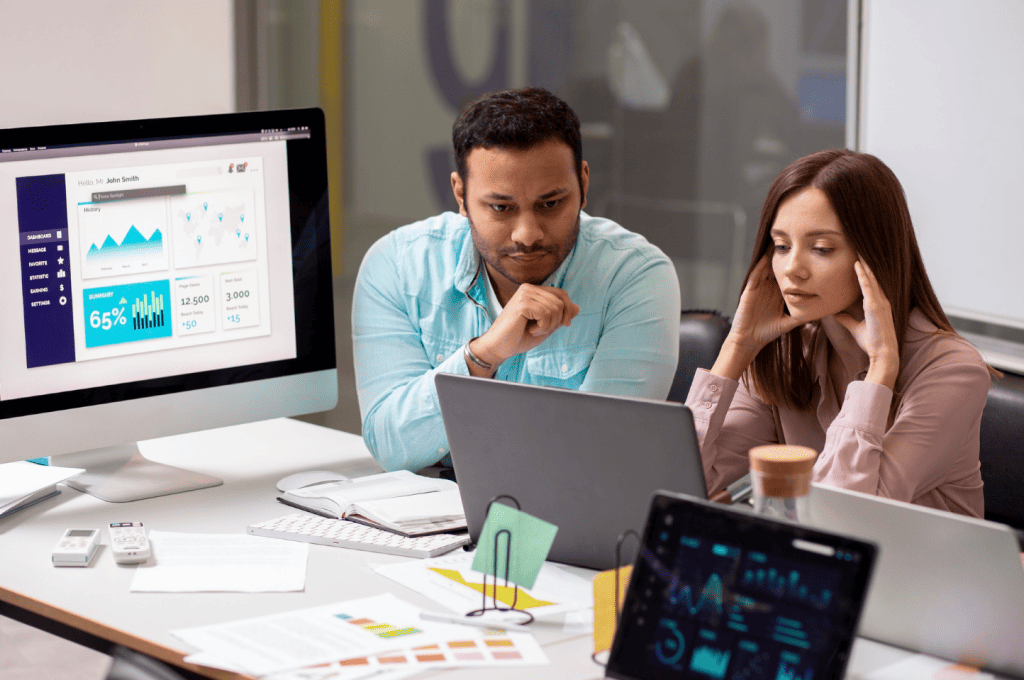 As the saying goes, "Your talent determines what you can do. Your motivation determines how much you are willing to do. Your attitude determines how well you do it." Talent pool management aims to bring these elements together, empowering organizations to achieve their goals and nurture the success of both the company and its people.
Key components of talent pool management include:
Candidate Surveys:
Surveying potential talent, including their skills, career aspirations, and feedback on the application process, is pivotal. These insights enable organizations to better understand and meet candidates' needs.
Relationship Building:
Surveying potential candidates, even if they are not selected for a particular role, is crucial. Regular interactions can help candidates feel valued and engaged, increasing the likelihood that they will consider future opportunities with the organization.
Data Analytics:
Leveraging data-driven insights to make informed decisions about strategic talent acquisition, resource allocation, and skill development. This data enables organizations to make strategic decisions, identifying the right candidates for the right roles at the right time.
Personalization:
Tailoring recruitment strategies and communication to individual candidate preferences and qualifications. A personalized approach demonstrates that the organization cares about the candidate's unique journey and ambitions.
The Importance of Talent Pool Management For Future Hiring Needs
In today's highly competitive job market, organizations must constantly evolve their talent acquisition strategies to stay ahead. One crucial aspect of this evolution is talent pool management, a proactive approach to building and maintaining a network of potential candidates for future hiring needs.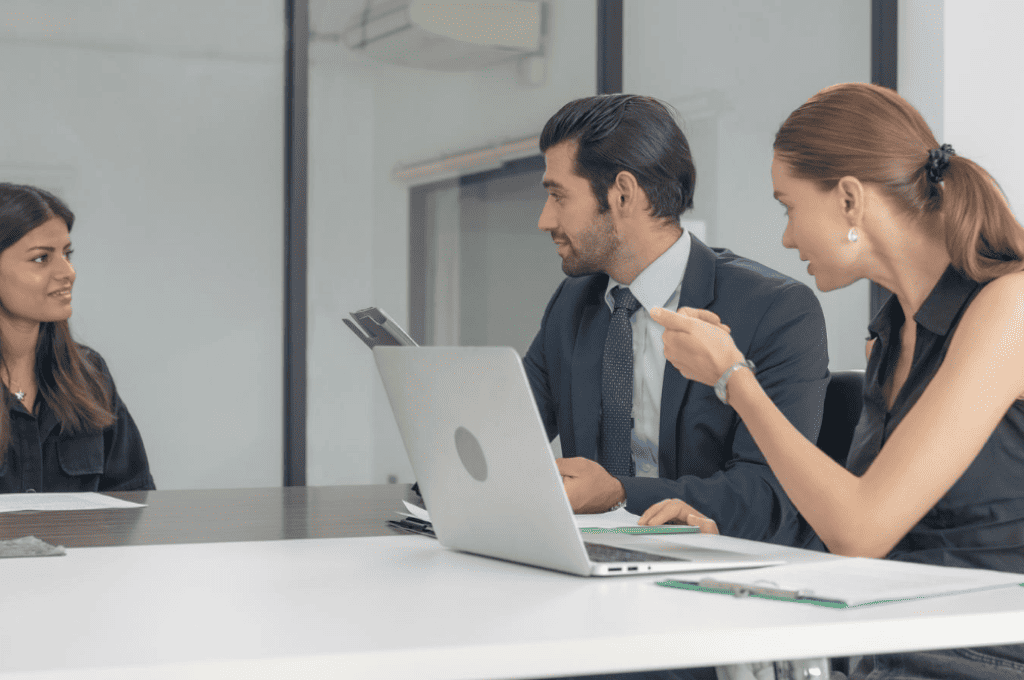 Talent pool management is not just a buzzword; it's a strategic tool that can significantly impact an organization's ability to respond quickly and efficiently to staffing requirements.
Anticipating Future Hiring Needs:
Talent pool management involves identifying and engaging with candidates who may not be immediately suitable for current openings but possess skills and qualifications that could be valuable in the future. By doing so, organizations can predict and prepare for their future hiring needs, reducing the time and resources required to fill critical roles.
Reducing Time-to-Hire:
When an organization needs to fill a position quickly, having a well-maintained talent pool can make all the difference. Instead of starting the hiring process from scratch, recruiters can turn to the pool of pre-screened, interested candidates, significantly reducing the time-to-hire. This is particularly vital for time-sensitive roles or unexpected staffing gaps.
Cost Efficiency:
Talent pool management can result in cost savings. Recruiters won't need to spend as much on sourcing, advertising, or other recruitment efforts for each new position if they can tap into a ready-made talent pool. Moreover, the cost of a bad hire can be substantial, and talent pool management helps improve hiring quality by allowing organizations to focus on candidates with proven potential.
Enhanced Candidate Experience:
When organizations engage with candidates, even if they aren't selected for a role at the moment, it fosters a positive candidate experience. This goodwill can be instrumental in the future when these candidates may become a perfect fit for the company. They are more likely to be interested in opportunities with an organization that has maintained a positive relationship.
Tailored Recruitment Strategies:
Talent pool management allows organizations to create tailored recruitment strategies for specific roles. By understanding candidates' skills, preferences, and career goals, recruiters can customize their approach to match candidates with positions that align with their aspirations, resulting in better job fit and increased job satisfaction.
Diversity and Inclusion Initiatives:
Talent pool management can play a crucial role in promoting diversity and inclusion. By actively seeking out candidates from underrepresented backgrounds and engaging them, organizations can work toward building a more diverse workforce. These initiatives lead to a broader range of perspectives and ideas, ultimately benefiting the organization's performance.
Agility and Adaptability:
In a rapidly changing business environment, organizations must be agile and adaptable. Talent pool management allows them to respond to changing market conditions, technological advancements, or new business requirements with ease. By having a pool of skilled candidates, companies can pivot and adapt more quickly.
Overall, talent pool management is not a luxury but a necessity for organizations aiming to stay competitive and responsive to their future hiring needs. It not only streamlines the recruitment process but also enhances the candidate experience, reduces costs, and positions the organization for success in a dynamic job market. By investing in talent pool management, companies can start nurturing talent pipelines and ensure a steady supply of qualified candidates for whatever the future may hold.
How Candidate Surveys Help Maintain Relationships for Potential Future Opportunities
Maintaining relationships with candidates who may not have been selected for a specific job opening is a strategic approach to talent pool management that can yield significant benefits for organizations.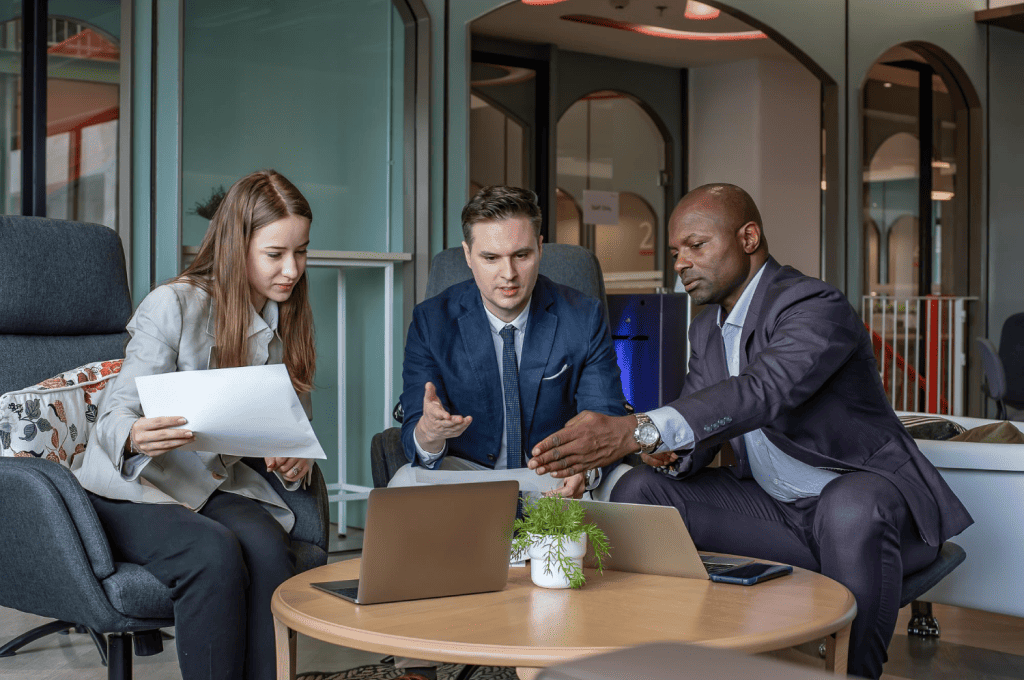 Candidate surveys serve as a powerful tool in this endeavor, helping organizations build and nurture these relationships, and, in turn, creating a valuable talent pool for future hiring opportunities.
Understanding the Value of Candidate Surveys
Candidate surveys are a means of gathering crucial information from individuals who have engaged with your organization's recruitment process. These surveys can be administered at various stages of the candidate journey, from initial application to post-interview stages, as part of candidate relationship management as well. The information collected may encompass a wide range of data, including feedback on the recruitment process, qualifications, career aspirations, and contact information.
Building a Relationship Bridge
Candidate surveys serve as the bridge that helps maintain relationships between candidates and organizations. By asking candidates for their preferences and contact details, organizations can stay connected with them, even if they were not chosen for a particular role. This not only keeps the lines of communication open but also creates a sense of inclusion, making candidates feel valued and respected.
Tailored Engagement and Personalization
The data collected from candidate surveys can be used to segment candidates into different categories based on their skills, preferences, and career goals. This segmentation allows organizations to personalize their engagement strategies, sending targeted communications that align with candidates' interests and qualifications. For example, a candidate who expressed a desire for remote work can be informed about remote job opportunities when they become available.
Predictive Talent Needs
Candidate survey data can provide insights into the talent landscape. By analyzing the data, organizations can identify trends and patterns that may help in forecasting future talent needs. For instance, if a substantial number of candidates express interest in a particular skill set, the organization can anticipate the need for professionals with that expertise in the near future and tailor their recruitment strategies accordingly.
Enhanced Candidate Experience
Even when candidates are not selected for a specific role, the experience they have with the organization remains important. Candidate surveys offer candidates an opportunity to provide feedback, which, in turn, helps organizations identify areas for improvement. This feedback loop enables organizations to continually enhance the candidate experience, ensuring that candidates feel respected and valued, regardless of the outcome.
Turning Candidates into Brand Advocates
Candidates who have positive interactions with an organization, even if they weren't hired, can become brand advocates. By maintaining relationships through candidate surveys and providing a positive experience, organizations can turn candidates into promoters who share their experiences with their networks. This word-of-mouth marketing can help with building talent databases as more individuals express interest in opportunities with the organization.
By building a bridge of communication, tailoring engagement, and using data for predictive analysis, organizations can benefit from a ready pool of potential talent and create a positive brand image in the job market. The use of talent pool surveys is a strategic investment in the long-term success of an organization's talent acquisition efforts.
Conclusion
In conclusion, candidate surveys are a powerful and indispensable tool in the realm of talent pool management and future opportunities for any organization. Through these surveys, companies gain valuable insights into the preferences, motivations, and career aspirations of their candidates. This information is not just useful for making informed hiring decisions but also for nurturing a robust talent pipeline that can be tapped into as the company grows and evolves.
By actively engaging with candidates through surveys, organizations can build stronger relationships and demonstrate their commitment to candidate-centric processes. This not only enhances the employer brand but also lays the foundation for a talent pool that is more likely to consider future opportunities within the company.
By analyzing feedback and trends, companies can fine-tune their approach, create a more inclusive and appealing work environment, and align their future opportunities with candidate expectations.
In a competitive job market, where attracting and retaining top talent is a constant challenge, candidate surveys serve as a proactive and strategic tool for talent pool management. They empower organizations to not only make more informed hiring decisions today but also build a talent reservoir that can support their growth and success in the years to come. Meanwhile, relying on advanced solutions like Hirebee makes the process of integrating surveys into talent pool management much more efficient.
FAQs
What are candidate surveys in the context of talent pool management?
Candidate surveys are questionnaires or feedback forms that organizations use to gather information from job applicants or candidates. These surveys help employers understand candidates' experiences, preferences, and skills, which can be valuable for talent pool management and future opportunities.
Why are candidate surveys important for talent pool management?
Candidate surveys provide insights into candidate expectations, feedback on the recruitment process, and their qualifications. This information can help organizations make informed decisions about how to engage with and nurture potential future candidates.
What kind of questions should be included in candidate surveys for talent pool management?
Questions in candidate surveys can vary but might include inquiries about the candidate's experience during the application process, their career goals, skills and qualifications, and how they would like to stay connected with the organization in the future.
How can candidate surveys help organizations build and maintain a talent pool?
Candidate surveys allow organizations to collect contact information and preferences, enabling them to stay in touch with candidates who may not have been selected for a particular role. This helps organizations build a talent pool of potential candidates for future job openings.
Are there best practices for creating and administering candidate surveys?
Yes, best practices include keeping the survey concise, ensuring it is mobile-friendly, asking specific and relevant questions, and offering candidates an incentive to complete the survey. It's also important to respect candidates' privacy and data protection regulations.