In today's rapidly evolving job market, the process of attracting and engaging top-tier talent has become increasingly competitive and complex. As organizations strive to connect with the right candidates, a paradigm shift is underway, emphasizing the transformative potential of personalization in job distribution.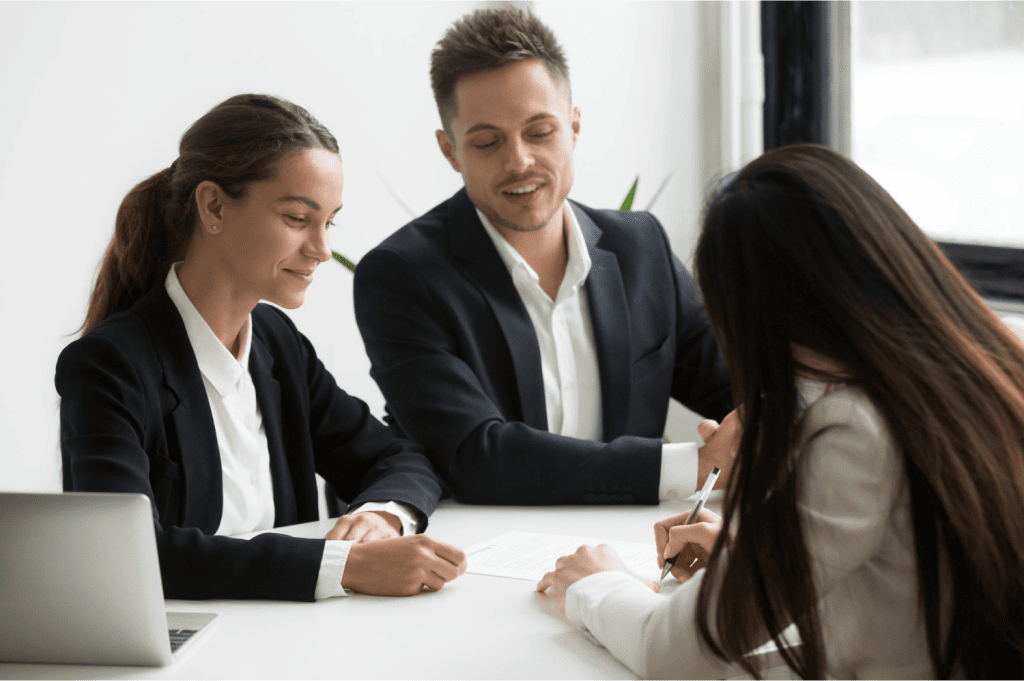 This paper delves into the dynamic landscape of recruitment, highlighting the crucial role of tailored candidate experiences. With the advent of advanced technologies and data-driven insights, the concept of personalization has transcended traditional methods, enabling recruiters to craft bespoke interactions that resonate with individual aspirations, skills, and preferences.
By exploring the multifaceted benefits of personalized candidate engagement, from heightened brand attractiveness to improved applicant quality, this paper underscores the strategic significance of leveraging personalization as a powerful tool in modern recruitment endeavors. As the recruitment landscape continues to evolve, understanding and harnessing the power of personalization stands as an imperative for organizations aiming to not only secure top talent but also foster enduring connections in a candidate-centric world.
Hirebee offers various advanced integrations, ensuring that you will be able to keep up to date with the market and find the right candidates for the job.
Understanding Personalization in Job Distribution
In the dynamic landscape of recruitment, the concept of personalization has emerged as a potent tool for transforming the way organizations distribute job opportunities and engage with potential candidates. Personalization, within the context of job distribution, involves tailoring candidate experiences and interactions to align with their unique preferences, qualifications, and aspirations. This approach marks a departure from traditional, one-size-fits-all methods of job dissemination, ushering in a new era of targeted and impactful candidate engagement.
Historically, job distribution primarily relied on generic postings across various platforms, often resulting in a flood of applications that lacked the desired quality and fit. The advent of personalization addresses these challenges by offering a range of benefits. Firstly, it leads to heightened candidate engagement, as individuals are more likely to respond positively to opportunities that resonate with their professional goals and interests. This, in turn, contributes to the enhancement of an organization's employer branding, portraying it as a company that values individuality and invests in meaningful connections.
Moreover, personalization facilitates the attraction of candidates whose skills and qualifications align precisely with the job requirements. As candidates receive tailored job descriptions that emphasize their relevant experience, skills, and potential career growth, they are more inclined to perceive the opportunity as a well-suited match. This ultimately contributes to increased retention rates, as candidates who feel their unique attributes are recognized and valued are more likely to become committed, long-term employees.
In this section, we delve into the core components of personalized candidate experiences, exploring how data-driven candidate profiling, customized job content, and personalized communication strategies collectively shape the transformative power of personalization in job distribution. Through these lenses, the paper illuminates how organizations can harness the potential of personalization to create more meaningful connections with candidates, resulting in a win-win scenario for both employers and job seekers alike.
Components of Personalized Candidate Experiences
In the era of modern recruitment, personalization has emerged as a pivotal strategy for crafting meaningful and engaging interactions between candidates and employers. This section delves into the key components that constitute personalized candidate experiences during job distribution, highlighting the intricate interplay of data-driven insights, tailored job content, and personalized communication.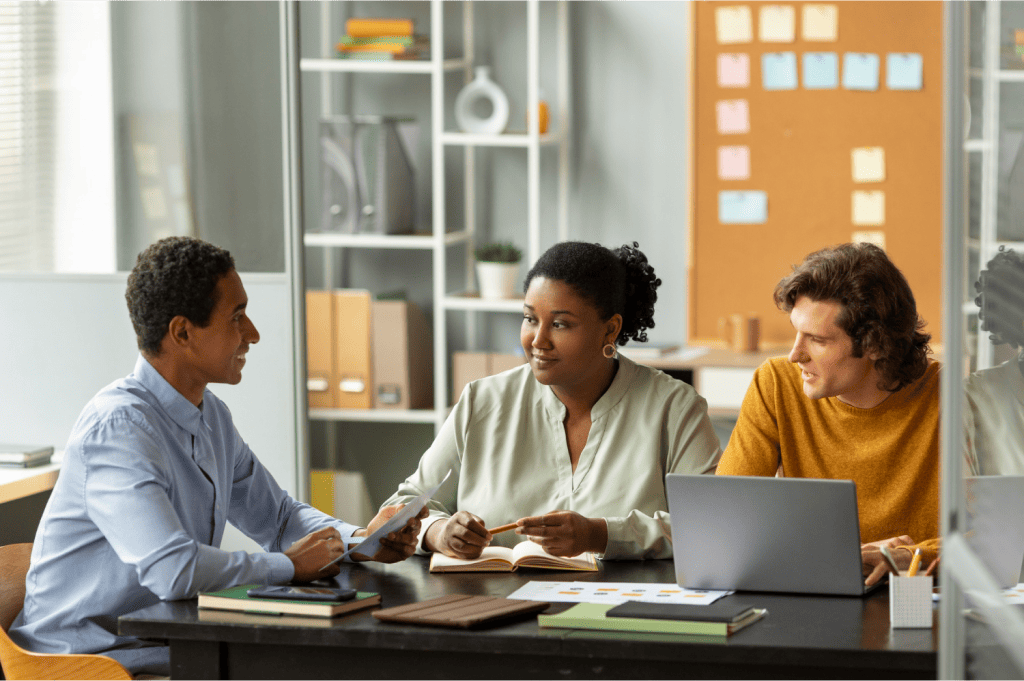 Data-driven Approach to Candidate Profiling
Personalization begins with a deep understanding of candidates' unique attributes and preferences. Leveraging a data-driven approach, organizations can analyze a wealth of demographic and psychographic information. By examining factors such as career history, education, skills, and even candidates' online behavior, employers can create robust candidate profiles. Past interactions, such as previous job applications or engagement with company content, provide valuable insights into individual preferences. Such detailed profiles form the foundation for delivering hyper-relevant job opportunities to candidates, resulting in heightened engagement and a stronger candidate-employer match.
Customizing Job Content and Descriptions:
Tailoring job descriptions to align with candidates' preferences and qualifications is essential for capturing their attention. Organizations can optimize job listings by highlighting skills and qualifications that closely match a candidate's profile. Moreover, by incorporating insights from the data-driven candidate profiles, companies can emphasize aspects of the role that resonate most with each candidate. This level of personalization not only attracts the right candidates but also conveys a sense of genuine interest in their aspirations, fostering a positive impression of the employer brand.
Personalized Communication Strategies
Effective communication is paramount in creating a personalized candidate experience. Dynamic email content and subject lines can pique candidates' interest and encourage them to explore opportunities further. Additionally, adaptive messaging tailored to specific candidate segments ensures that communication resonates with individual motivations and preferences. This approach extends beyond initial outreach, encompassing interactions throughout the recruitment process, and culminating in a seamless and personalized onboarding experience.
In summary, the components of personalized candidate experiences encompass a data-driven approach to candidate profiling, customized job content, and personalized communication strategies. By strategically integrating these components, organizations can forge meaningful connections with candidates, resulting in higher engagement, improved employer branding, and ultimately, a more successful recruitment process.
Technological Enablers of Personalization
The implementation of personalized candidate experiences in job distribution is greatly facilitated by advanced technological tools, particularly Artificial Intelligence (AI) and machine learning. These technologies empower recruiters and HR professionals to create tailored interactions that resonate with candidates on a deeper level.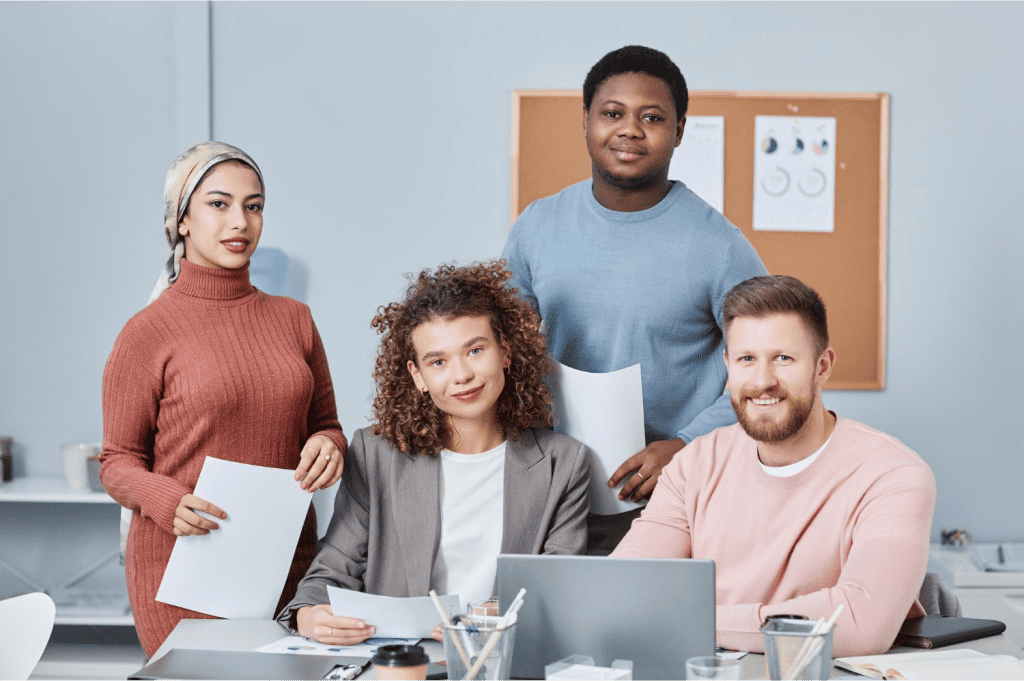 AI plays a pivotal role in automating the candidate profiling process. By analyzing vast amounts of data, AI algorithms can extract valuable insights from candidate demographics, past interactions, and behaviors. This enables recruiters to segment candidates based on their preferences, skills, and experiences, leading to more accurate job recommendations and targeted communication. Moreover, predictive analytics powered by AI can predict the likelihood of a candidate's success in a particular role, enhancing the precision of job matching.
However, while leveraging AI and machine learning, it is crucial to maintain ethical standards and prioritize data privacy. Organizations must ensure compliance with data protection regulations to safeguard candidates' personal information. Transparent communication about data usage and privacy practices is essential to build trust with candidates and maintain the integrity of the personalization process.
As technology continues to evolve, virtual reality (VR) and immersive experiences are emerging as potential game-changers in personalization. Imagine candidates virtually experiencing a day in the life of a potential role or company culture. Such immersive experiences can provide candidates with a deeper understanding of the job and work environment, leading to more informed decisions and higher job satisfaction.
In conclusion, the technological advancements of AI and machine learning offer a robust foundation for implementing personalized candidate experiences in job distribution. These technologies empower organizations to connect with candidates on a more personalized and meaningful level, ultimately leading to improved recruitment outcomes and a stronger employer brand. As the landscape of recruitment evolves, responsible and innovative use of technology will be key to realizing the full potential of personalized job distribution experiences.
Case Studies: Successful Implementation of Personalization
In this section, we delve into real-world case studies that showcase the effective implementation of personalized candidate experiences in job distribution. These examples highlight how companies have harnessed the power of personalization to engage, attract, and retain top talent.
Company A, a leading tech firm, has embraced a data-driven approach to candidate profiling. By analyzing candidates' past interactions, preferences, and behaviors, they tailor job recommendations that align with individual career aspirations. This personalized touch not only increases the likelihood of attracting suitable candidates but also enhances the overall candidate experience.
Company B, a dynamic marketing agency, has taken personalization to the realm of communication. They utilize AI-powered tools to generate dynamic content for outreach emails. Through adaptive messaging and personalized subject lines, they capture candidates' attention and resonate with their unique interests. This has resulted in higher open and response rates, effectively establishing a strong employer brand image.
Company C, an innovative startup, has leveraged chatbots for real-time interaction with candidates. These AI-driven chatbots engage candidates in personalized conversations, addressing queries and providing insights into the company culture and job roles. This interactive approach has not only streamlined the application process but has also enabled candidates to form a deeper connection with the company.
These case studies underscore the transformative potential of personalization in job distribution. By tailoring candidate experiences to individual preferences, companies can create a distinct competitive advantage in attracting, engaging, and ultimately securing the best-fit talent for their organizations. As personalization techniques continue to evolve, these success stories provide valuable insights into the future of recruitment and the pivotal role that personalization plays in shaping it.
Overcoming Challenges in Personalization
The implementation of personalized candidate experiences in job distribution brings forth a multitude of benefits, yet it is not without its challenges. As organizations strive to tailor their recruitment strategies, they must navigate several crucial considerations to ensure the effectiveness and ethicality of their personalized approaches.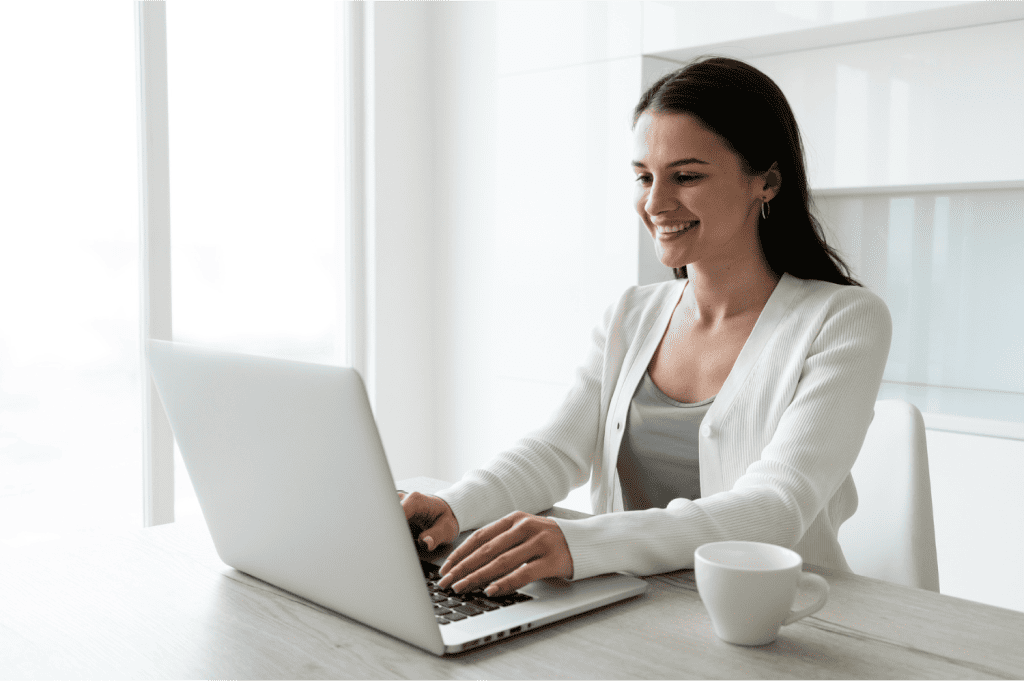 Balancing personalization with privacy concerns
Achieving a delicate equilibrium between personalized experiences and candidate privacy is paramount. Collecting and utilizing candidate data to create tailored interactions must be conducted with strict adherence to data protection regulations. Transparency in data usage and obtaining informed consent from candidates are essential to build and maintain trust. Striking this balance not only safeguards candidates' personal information but also fosters positive perceptions of the organization.
Avoiding algorithmic bias in candidate selection
While personalization relies heavily on algorithms and AI, it's imperative to mitigate bias that can inadvertently seep into these systems. Biased algorithms can perpetuate discrimination and hinder diversity. Organizations should actively monitor and fine-tune their algorithms to ensure fair and equitable treatment of all candidates, irrespective of demographic factors. Regular audits and reviews can help identify and rectify any biased patterns.
Addressing technical limitations and resource constraints
Implementing personalized candidate experiences requires sophisticated technology infrastructure and resources. Small and medium-sized enterprises, in particular, might face challenges in acquiring and managing the necessary tools. Organizations must assess their technical capabilities and allocate resources judiciously to maximize the impact of personalization efforts. Collaborating with technology partners or leveraging scalable cloud solutions could offer viable pathways for organizations with limited resources.
In navigating these challenges, organizations can unlock the full potential of personalized candidate experiences while upholding ethical standards, ensuring fairness, and optimizing resource allocation. By doing so, they can not only enhance recruitment outcomes but also cultivate a positive employer brand and contribute to a more inclusive and dynamic job distribution landscape.
Conclusion
In conclusion, the dynamic landscape of recruitment demands a shift towards personalized candidate experiences in job distribution. The power of personalization, harnessed through data-driven insights and advanced technologies, enhances engagement, branding, and applicant quality. As we navigate ethical considerations and technological advancements, the success stories of companies like A, B, and C underscore the tangible benefits. Striking a balance between personalization and privacy, while addressing biases and limitations, remains pivotal. Embracing personalization is not just a trend but a necessity, propelling us into a candidate-centric future where tailored interactions reshape the recruitment landscape and foster enduring connections between employers and candidates.
Hirebee also ensures that you are able to get all of the necessary candidates in a relatively short time as well, which they have been able to do with improved recruitment automation.
FAQs
What is personalized candidate experience in job distribution?
Personalized candidate experience refers to the practice of tailoring the recruitment process to match individual candidate preferences, skills, and qualifications. It involves using data-driven insights to create targeted job recommendations, customized communication, and relevant interactions that resonate with candidates on a personal level.
How does personalization improve candidate engagement?
Personalization enhances candidate engagement by delivering content and opportunities that align with their interests and career goals. When candidates receive job recommendations that match their skills and aspirations, they are more likely to engage with the content, apply for positions, and stay engaged throughout the recruitment process.
What role does AI and machine learning play in personalized job distribution?
AI and machine learning enable organizations to analyze vast amounts of candidate data to identify patterns and preferences. These technologies power algorithms that recommend suitable job opportunities, create tailored communication, and predict candidate behavior, ultimately enhancing the effectiveness of job distribution efforts.
How can organizations ensure data privacy while implementing personalization?
Organizations must adhere to data protection regulations and ethical guidelines when collecting and using candidate data. Transparency, informed consent, and secure data storage are essential components of maintaining candidate trust. Striking a balance between personalization and privacy is crucial for creating positive candidate experiences.
What are the potential pitfalls of algorithmic bias in personalized recruitment?
Algorithmic bias occurs when AI systems unintentionally discriminate against certain groups due to biased training data or flawed algorithms. In personalized recruitment, this bias can lead to unfair candidate selection and hinder diversity efforts. Regular monitoring, audits, and ethical considerations are necessary to mitigate and address algorithmic bias.