In today's diverse and rapidly evolving workforce, the impact of language in recruitment cannot be understated. Job descriptions serve as the gateway to attracting top talent and shaping the composition of an organization.
The way we communicate job opportunities influences not only the candidate pool but also the overall inclusivity and diversity of a company. This article delves into the profound influence of inclusive language on crafting job descriptions that resonate with individuals from various backgrounds, abilities, and identities.
By understanding the significance of language nuances, we can transcend biases, eliminate barriers, and create a more equitable recruitment process. Through a comprehensive exploration of techniques, case studies, and practical insights, we uncover the transformative potential of language, enabling companies to build a workforce that truly represents the richness of human experiences.
Hirebee includes all of the tools that you need to improve your ATS system, such as automated recruitment features like job distribution, candidate relationship management, and recruitment analytics.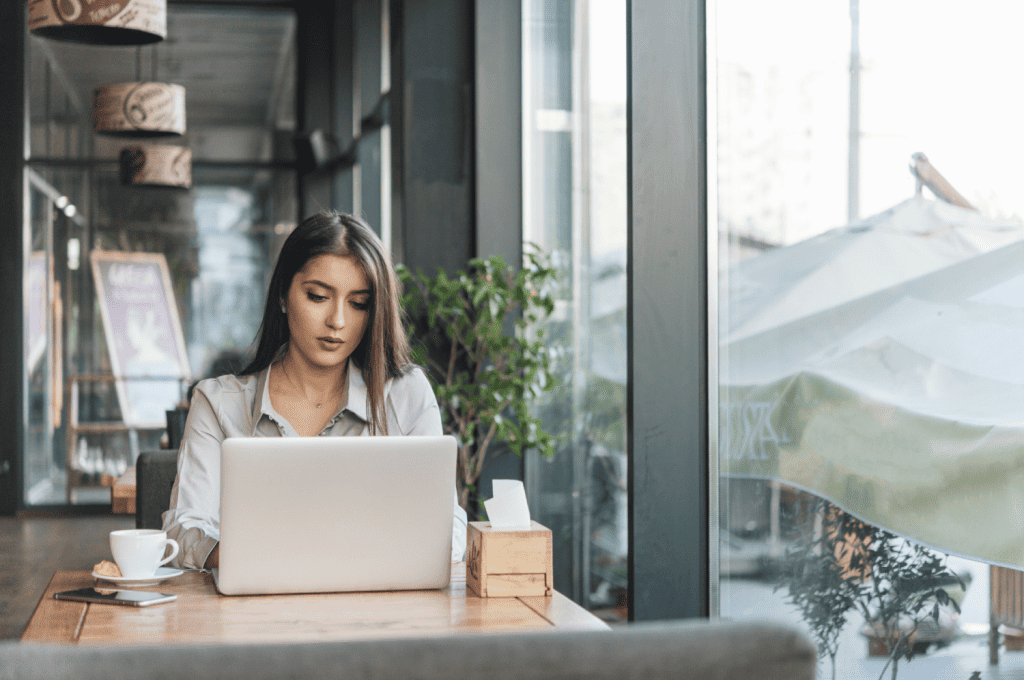 Understanding Inclusive Language
Inclusive language, a cornerstone of effective communication, promotes diversity, equity, and respect within various contexts. In the realm of job descriptions, it plays a pivotal role in attracting a diverse pool of candidates while fostering an inclusive work environment. Inclusive language entails the use of words and phrases that avoid marginalization or discrimination based on gender, age, race, ability, and other characteristics.
In job descriptions, inclusive language matters for several reasons. It combats biases and stereotypes that may deter qualified individuals from applying. It communicates an organization's commitment to fairness and openness, creating a positive impression among potential candidates. By emphasizing skills, qualifications, and opportunities for growth, inclusive language shifts the focus from assumptions and limitations to potential and possibilities.
The significance of inclusive language extends beyond mere semantics; it influences perceptions, attitudes, and behaviors. When crafting job descriptions, it is essential to be mindful of the impact that language can have on inclusivity and representation. By proactively embracing inclusive language, organizations can harness its power to not only attract a diverse range of candidates but also to lay the foundation for a more inclusive and thriving workplace.
The Role of Job Descriptions in Recruitment
Job descriptions play a pivotal role in the recruitment process, serving as the initial point of contact between a company and potential candidates. These documents extend beyond mere outlines of job responsibilities; they are windows into a company's culture, values, and expectations. Crafted thoughtfully, job descriptions can attract a diverse pool of candidates, fostering inclusivity from the outset.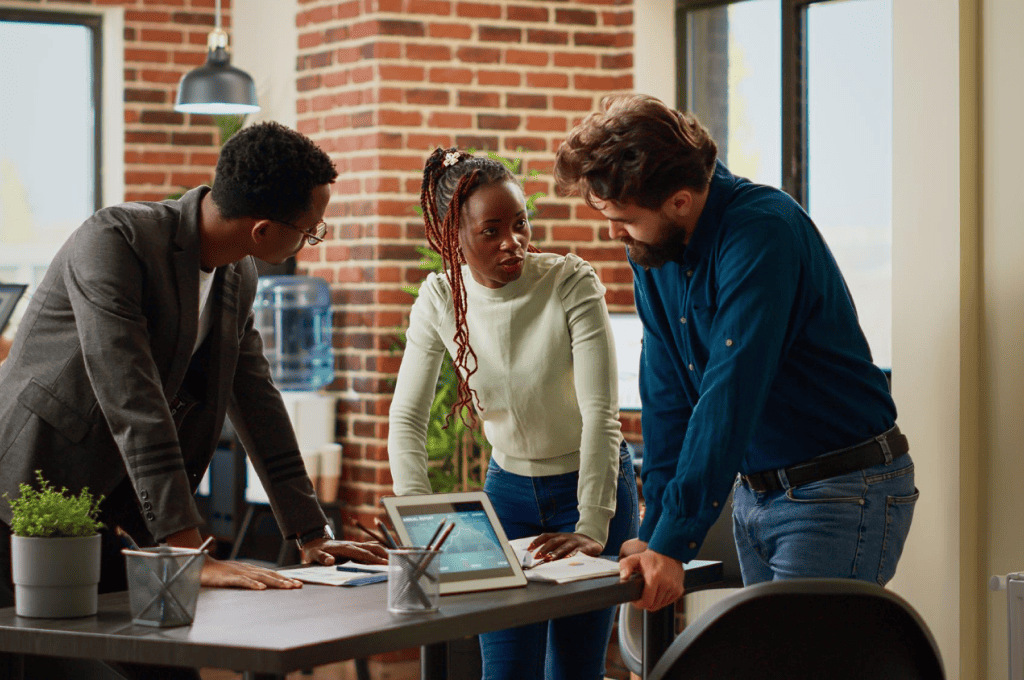 A well-crafted job description not only communicates the qualifications and skills necessary for a role but also reflects a company's commitment to diversity, equity, and inclusion (DEI). It sets the tone for the recruitment process, allowing organizations to demonstrate their openness to various perspectives and backgrounds.
Moreover, job descriptions contribute to the formation of an organization's identity, aiding in the alignment of potential employees with the company's mission. In today's competitive job market, candidates seek roles that resonate with their values and aspirations, making job descriptions a vital tool for showcasing a company's unique culture and fostering connections with potential hires.
By leveraging job descriptions as more than just functional documents, companies can create a powerful recruitment tool that aligns with their DEI efforts, attracts a broader range of candidates, and sets the stage for a more inclusive and diverse workforce.
Identifying Biases in Traditional Job Descriptions
Traditional job descriptions often harbor unconscious biases that inadvertently deter diversity and inclusivity in the hiring process. Gender-related language biases can perpetuate stereotypes and discourage candidates from applying, while age-related biases may inadvertently exclude older or younger individuals. Moreover, job descriptions that overlook diverse backgrounds and abilities can inadvertently contribute to a lack of representation.
To address these biases, organizations must critically review their job descriptions. They should scrutinize language, identifying terms that may be gender-specific or age-biased, and replace them with neutral alternatives. Additionally, job descriptions should actively avoid assumptions about cultural backgrounds, educational history, or physical abilities.
By acknowledging and rectifying these biases, companies can create a more welcoming and inclusive environment for potential candidates. In doing so, they not only attract a wider pool of talent but also send a clear message about their commitment to diversity, equity, and inclusion (DEI). This section will delve into common biases found in traditional job descriptions and provide strategies to counteract them, ultimately fostering a more inclusive recruitment process.
Principles of Inclusive Job Description Writing
Crafting inclusive job descriptions is an essential step towards fostering diversity, equity, and inclusion within your organization.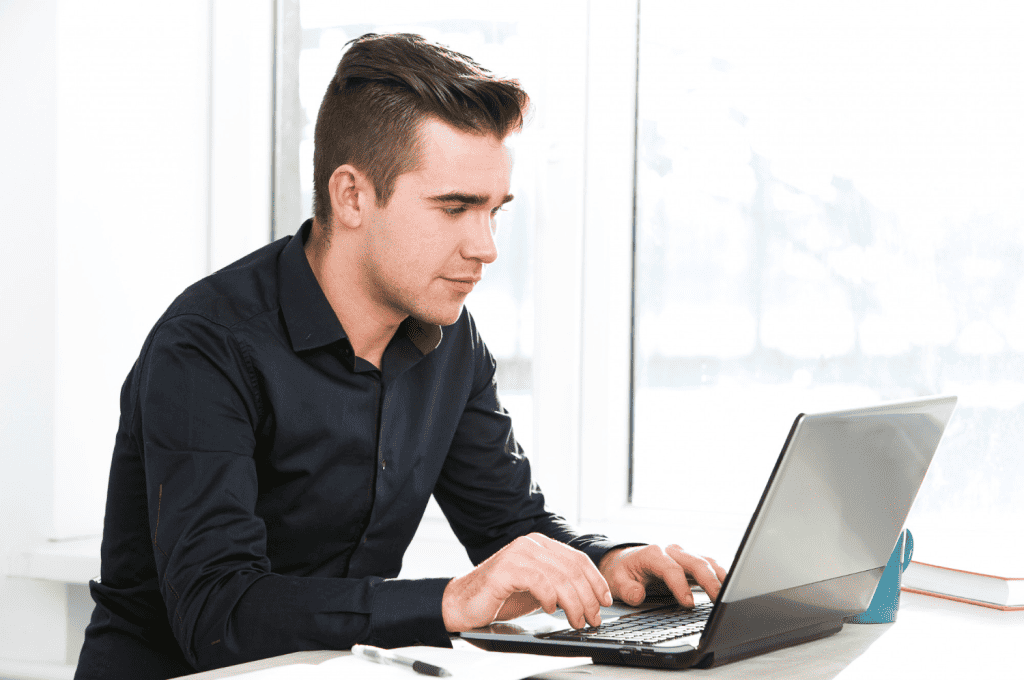 To ensure that your job descriptions attract a wide range of candidates while promoting a welcoming atmosphere, consider the following principles:
Firstly, shift the focus from assumptions to skills and qualifications. Avoid gendered terms and stereotypes that might deter potential applicants. Emphasize the necessary competencies and experiences rather than preconceived notions of who might excel in the role.
Secondly, infuse your job descriptions with your company's commitment to DEI values. Clearly articulate your dedication to creating an inclusive workplace where all individuals are respected and valued. Highlight your support for diverse perspectives and contributions.
Thirdly, employ non-discriminatory language throughout the description. Choose gender-neutral terms and pronouns to ensure that all candidates feel seen and considered. Use language that respects diverse backgrounds, abilities, and experiences.
Lastly, illuminate opportunities for growth and development. Showcase how the role contributes to personal and professional advancement. Highlight mentorship programs, training opportunities, and career paths that underscore your commitment to nurturing talent from all walks of life.
By adhering to these inclusive language principles, your job descriptions will resonate with a broader spectrum of candidates, fostering a more diverse and dynamic workforce.
Step-by-Step Guide to Crafting Inclusive Job Descriptions
Creating inclusive job descriptions is a pivotal step in fostering diversity and equity within your organization. Follow this practical guide to ensure your job postings attract a diverse pool of candidates:
A. Conducting a Job Analysis: Begin by thoroughly understanding the role's responsibilities, skills, and qualifications. Involve team members from diverse backgrounds to gain insights and avoid assumptions that might perpetuate biases.
B. Diverse Hiring Team: Form a diverse hiring team to collectively review and revise job descriptions. Multiple perspectives help eliminate inadvertent biases and contribute to more inclusive language.
C. Choosing Gender-Neutral Language: Opt for gender-neutral terms and pronouns to avoid reinforcing stereotypes. Address candidates as 'they/them' unless pronouns are specified.
D. Inclusive Language for Abilities and Backgrounds: Describe skills and qualifications required for the job rather than focusing on personal attributes. Highlight the value of diverse experiences and backgrounds in contributing to the team's success.
E. Showcasing DEI Initiatives: Clearly outline your company's commitment to diversity, equity, and inclusion. Mention existing DEI programs, support networks, and accessible workplace policies to demonstrate a welcoming environment.
By adhering to these steps, you not only attract a wider range of candidates but also contribute to a more inclusive workplace culture. Remember, crafting inclusive job descriptions is an ongoing process that requires continuous refinement and adaptation to evolving standards of inclusivity.
Showcasing Company Culture through Language
Crafting inclusive job descriptions extends beyond attracting candidates—it's an opportunity to showcase your company's commitment to diversity, equity, and inclusion (DEI). By embedding your company culture in the language you use, you create an authentic representation of your values and foster a sense of belonging from the outset.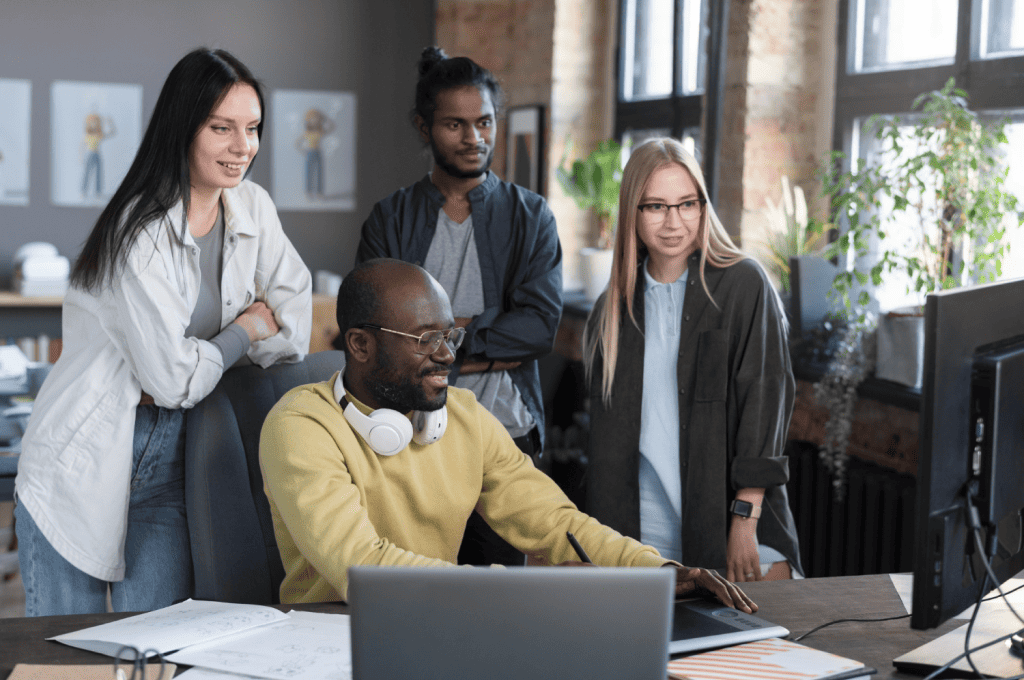 Incorporate company values seamlessly into job descriptions, demonstrating how these principles guide your organization's operations. Highlight the presence of employee resource groups and support networks that encourage an inclusive environment. By describing inclusive workplace policies and benefits, such as flexible work arrangements and parental leave, you underscore your dedication to supporting diverse employees' needs.
Moreover, your language choices can illuminate a path toward professional growth and development, promoting an environment where all employees can thrive. Articulate opportunities for mentorship, skill-building, and advancement, emphasizing that each team member's unique perspectives contribute to a dynamic and innovative workplace.
In sum, your job descriptions serve as a window into your company culture. Use language as a tool to illustrate your dedication to DEI, creating a more inclusive and attractive recruitment process that resonates with a wide range of potential candidates.
Case Studies: Successful Inclusive Job Descriptions
In this section, we delve into real-world examples that exemplify the transformative power of inclusive language in job descriptions. Each case study highlights organizations that strategically revamped their approach to attract a diverse pool of candidates.
Company A underwent a comprehensive language overhaul, shifting from conventional phrasing to inclusive terms. By embracing gender-neutral language, they witnessed a remarkable increase in applications from underrepresented groups. Company B, operating in the tech sector, adeptly integrated inclusive terminology into their technical job postings. This shift not only widened their talent pool but also led to a boost in employee morale and collaboration.
Furthermore, Company C focused on accessibility, demonstrating a commitment to inclusivity by incorporating language that catered to candidates with disabilities. This adjustment not only attracted a broader range of skilled individuals but also fostered an environment of belonging within the organization.
These case studies illuminate the tangible benefits of crafting inclusive job descriptions, emphasizing the positive impact on organizational culture, talent acquisition, and broader diversity and equity goals.
Measuring and Evaluating Inclusivity in Job Descriptions
Crafting inclusive job descriptions is only the first step; assessing their impact is equally vital. To ensure that your language resonates with a diverse pool of candidates, adopt a comprehensive evaluation approach.
Begin by soliciting feedback from current employees and candidates who have engaged with your job descriptions. Their insights can shed light on potential areas of improvement and highlight any unintentional biases that may still persist.
Track candidate demographics and application rates to measure the effectiveness of your inclusive language efforts. Monitoring shifts in application rates across different backgrounds and abilities can provide valuable data on the success of your language adjustments.
Remember, inclusivity is an ongoing process. Regularly revisit and refine your job descriptions based on evolving best practices and changing societal norms. By implementing a cycle of continuous improvement, you can ensure that your job descriptions remain aligned with your commitment to diversity, equity, and inclusion.
Ultimately, the power of language in crafting inclusive job descriptions lies not only in its initial formulation but also in the sustained effort to measure, evaluate, and adapt over time. Through these practices, you can build a more equitable and diverse workforce that reflects the values of your organization.
Conclusion
In conclusion, the power of language in crafting inclusive job descriptions cannot be underestimated. By using language that is unbiased, welcoming, and reflective of diverse backgrounds, organizations can attract a broader range of candidates and foster an inclusive workplace culture. Embracing inclusive language is not just a choice, but a responsibility in promoting diversity, equity, and inclusion. As we move forward, let us recognize that every word we choose has the potential to shape the future of our workforce and society. By actively incorporating these principles, we create a pathway towards a more equitable and thriving employment landscape for all.
Hirebee makes it much easier to optimize your trading process through improved job distribution and automated recruitment marketing.
FAQs
Why are inclusive job descriptions important?
Inclusive job descriptions play a crucial role in attracting a diverse range of candidates. They communicate your commitment to diversity, equity, and inclusion (DEI), creating a welcoming environment and helping to mitigate biases that might deter qualified candidates.
How does language impact candidate attraction and diversity?
Language shapes perceptions and can inadvertently exclude certain groups. Inclusive language in job descriptions helps eliminate barriers and invites a wider pool of candidates, contributing to a more diverse and innovative workforce.
What are some common biases in traditional job descriptions?
Traditional job descriptions often use gender-specific language, assume certain abilities or backgrounds, or unintentionally favor certain age groups. These biases can limit the applicant pool and reinforce inequalities.
How can I make my job descriptions more inclusive?
Focus on skills and qualifications, avoid gendered language, choose gender-neutral pronouns, and emphasize your company's commitment to DEI values. Also, highlight opportunities for growth and development for all candidates.
How do I measure the inclusivity of my job descriptions?
Collect feedback from employees and candidates, track application rates across demographics, and regularly evaluate and refine your job descriptions based on emerging best practices and changing societal norms.
Q6: Can you provide examples of successful inclusive job descriptions?
A6: Certainly! We offer case studies showcasing companies that have effectively transformed traditional language, integrated inclusive language into specific industries (such as tech