In the evolving landscape of recruitment, the traditional methods of candidate screening are undergoing a profound transformation fueled by the emergence of artificial intelligence (AI). This paradigm shift is exemplified by the integration of AI-enhanced social media analysis into the hiring process.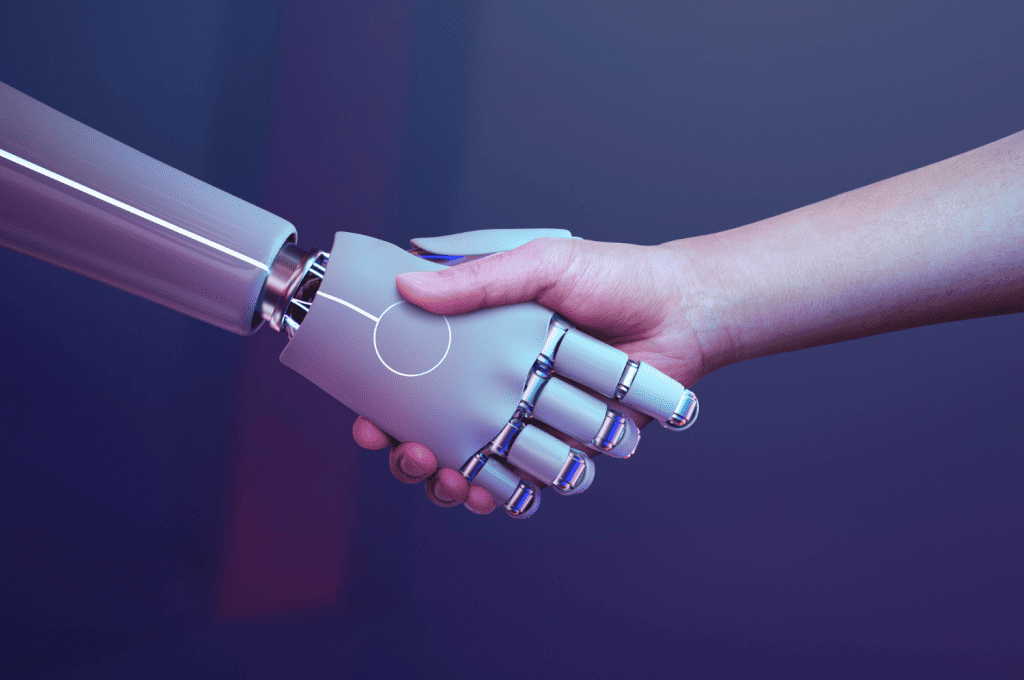 Unlike conventional approaches, this innovative technique harnesses the power of AI to scrutinize candidates' online presence, offering a deeper understanding of their personalities, values, and potential cultural fit within organizations. This paper delves into the captivating realm of AI-powered candidate screening, shedding light on its transformative potential.
By embracing this cutting-edge approach, employers can not only expedite the identification of qualified candidates but also mitigate unconscious biases that often influence hiring decisions. However, as we explore the realm of AI-driven social media analysis, ethical considerations and privacy concerns must be carefully navigated, emphasizing the need for a responsible and balanced implementation to shape the future of candidate screening.
Hirebee allows you to find the best candidates for your specific needs through recruitment marketing and job distribution features.
The Role of AI in Candidate Screening
Artificial Intelligence (AI) has emerged as a transformative force in the realm of candidate screening, reshaping traditional hiring practices and ushering in a new era of efficiency and objectivity. At its core, AI leverages advanced algorithms and data analysis techniques to sift through vast volumes of information, enabling it to evaluate candidates beyond the constraints of conventional resumes and application materials.
One of AI's most significant contributions to candidate screening is its capacity to minimize bias inherent in human decision-making. By relying on predefined criteria and data-driven insights, AI can assess candidates impartially, reducing the influence of unconscious biases that can unfairly impact selection processes. This impartiality paves the way for more equitable and inclusive hiring practices.
Furthermore, AI augments the screening process by identifying nuanced patterns and attributes that might go unnoticed through manual evaluation. Natural Language Processing (NLP) algorithms enable AI to delve into candidates' digital footprints, analyzing their online presence, interactions, and communications. This deep analysis allows AI to gauge not only qualifications and experience but also soft skills, personality traits, and potential cultural fit.
The implications of AI in candidate screening are profound. It offers the potential to streamline the hiring process significantly, accelerating the identification of top-tier candidates while reducing the time and resources spent on initial evaluations. The data-driven nature of AI-driven screening also enhances the precision of candidate matching, leading to improved long-term employee retention and performance.
In essence, AI-enhanced candidate screening represents a paradigm shift in talent acquisition, harnessing technology's power to make more informed, fair, and holistic hiring decisions. As organizations continue to adopt AI tools, it is paramount to recognize the ethical considerations and strike a balance between technological prowess and human judgment for a hiring process that is not only efficient but also conscientious and unbiased.
Social Media Analysis in Hiring
The contemporary landscape of candidate screening has been significantly influenced by the pervasive role of social media in our lives. As individuals increasingly share their thoughts, experiences, and activities online, employers are presented with an unprecedented opportunity to gain insights into potential candidates beyond the confines of traditional resumes and cover letters. The utilization of AI-enhanced social media analysis has emerged as a cutting-edge approach to navigate this digital sea of information.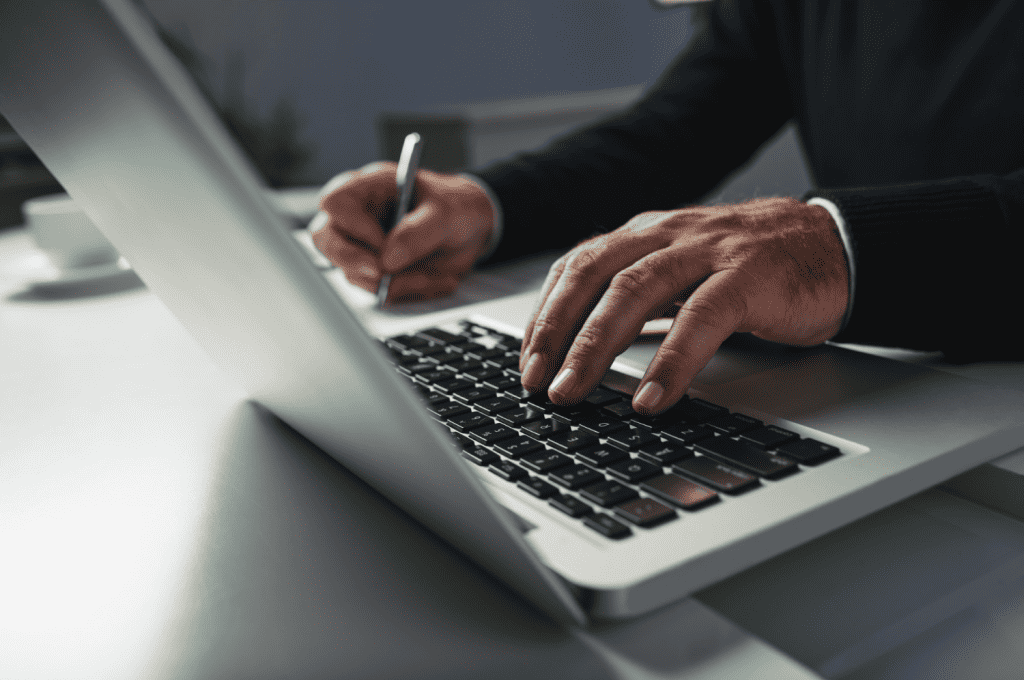 Growing relevance of social media presence in job applications:
In today's interconnected world, social media platforms serve as a window into a candidate's professional persona, personal interests, and communication style. Hiring managers recognize that an individual's online presence can offer valuable clues about their adaptability, creativity, and alignment with organizational values. By incorporating social media analysis into the screening process, companies seek to create a more holistic view of candidates and uncover attributes that might otherwise remain concealed.
Risks and challenges of using social media for screening:
While the integration of social media analysis holds promise, it also introduces ethical and legal concerns. The potential for unconscious bias, privacy infringement, and misinterpretation of online content raises pertinent questions about the responsible application of such technology. Striking a balance between gaining meaningful insights and respecting candidates' privacy rights is paramount.
Ethical considerations in using AI for social media analysis:
As AI algorithms sift through vast amounts of social media data, it becomes imperative to establish clear ethical guidelines. Companies must adhere to principles of fairness, transparency, and accountability to ensure that the utilization of AI-enhanced social media analysis does not compromise the integrity of the hiring process. Safeguarding against discrimination and unfair treatment while harnessing the benefits of AI-driven insights remains an ongoing challenge that demands careful navigation.
In essence, the intersection of AI and social media analysis is reshaping candidate screening practices, offering a novel dimension to evaluate candidates and discover exceptional talent. Striking the right balance between innovation and ethics will define the success of this transformative approach and contribute to a more robust and insightful hiring process.
AI-Enhanced Social Media Analysis: How It Works
AI-enhanced social media analysis revolutionizes candidate screening by harnessing the power of artificial intelligence to delve deeper into applicants' online personas. This process involves the collection of data from a variety of social media platforms, encompassing posts, comments, likes, and other interactions. Leveraging advanced Natural Language Processing (NLP) techniques, the AI system dissects textual content to extract sentiments, topics, and language patterns, thereby constructing a multifaceted profile of the candidate.
At the core of this technology lies intricate machine learning algorithms, trained to recognize intricate patterns and nuances within the amassed data. These algorithms sift through an extensive dataset to identify keywords, contextual meanings, and emotional cues, providing insights into the candidate's communication style, interests, and potentially even their values. By processing this wealth of information, the AI system generates a comprehensive overview of the candidate's online presence, which can be analyzed by recruiters in conjunction with traditional resumes.
The AI-empowered analysis offers distinct advantages by uncovering traits that might be overlooked in a conventional screening process. It provides a more holistic understanding of a candidate's personality, passions, and interpersonal skills, which are pivotal factors for cultural fit within a company. Furthermore, it enables the identification of latent skills and attributes that might not be explicitly listed on a resume, presenting a more complete picture of the applicant's potential contribution.
As organizations strive to make informed hiring decisions, AI-enhanced social media analysis opens an innovative avenue for comprehensive candidate assessment. However, this approach requires thoughtful consideration of ethical implications, privacy concerns, and potential biases. By integrating AI insights with human judgment, companies can harness the power of technology while preserving the human touch in their recruitment endeavors.
Advantages of AI-Enhanced Social Media Analysis
AI-enhanced social media analysis introduces a transformative dimension to candidate screening that extends beyond traditional resumes. By harnessing the power of advanced technologies, organizations gain insights into candidates' attributes that might otherwise remain concealed.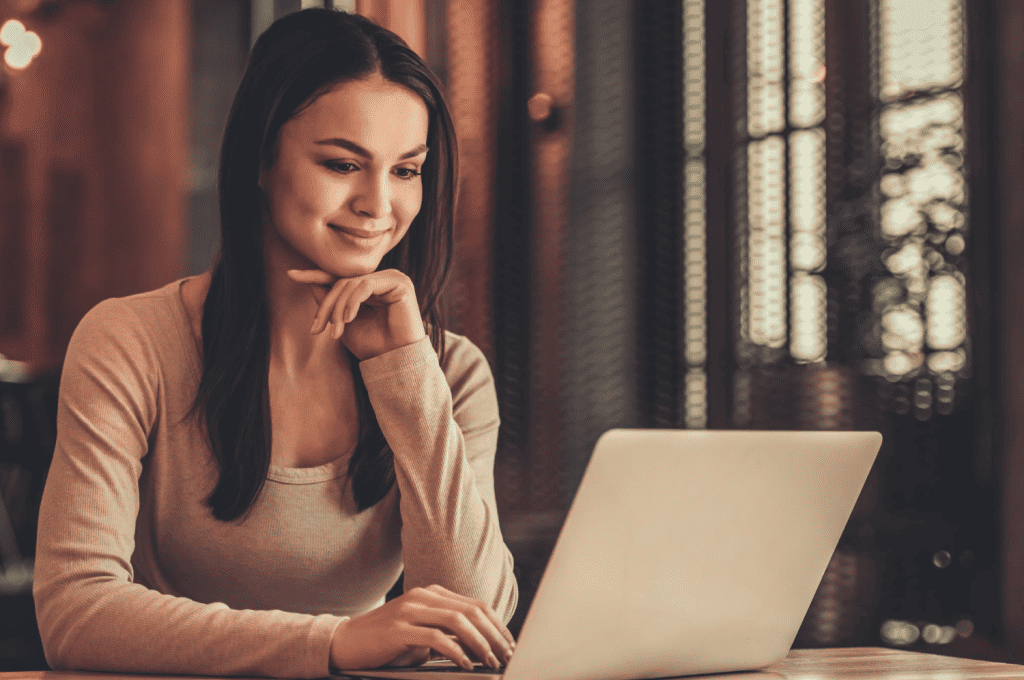 Firstly, this approach unveils an array of skills, interests, and experiences that candidates possess but may not explicitly list on their resumes. AI algorithms analyze not only direct mentions of qualifications but also contextual cues, unveiling a more comprehensive picture of a candidate's capabilities. This holistic understanding contributes to a more precise match between candidate skills and job requirements.
Secondly, AI-driven analysis delves into a candidate's personality traits and cultural fit, providing recruiters with valuable insights that foster effective team dynamics. By deciphering nuances in language and sentiment across social media posts, AI can offer indications of a candidate's communication style, work ethic, and compatibility with the organization's culture.
Furthermore, AI-aided screening helps identify potential red flags early in the process. It can detect patterns of behavior that might align with company values or raise concerns, allowing HR professionals to make informed decisions. This proactive approach minimizes the risk of overlooking critical information and streamlines the screening process.
However, it's essential to note that while AI-enhanced social media analysis offers immense benefits, its implementation must be guided by ethical considerations and privacy regulations. Balancing the advantages of uncovering valuable insights with respect for individuals' digital privacy is paramount. Striking this equilibrium ensures that AI becomes a tool for enhanced candidate screening while maintaining the highest standards of fairness and integrity. As organizations continue to adapt to the digital age, AI-empowered social media analysis stands as a promising avenue for refining the candidate screening process, fostering better matches, and propelling the evolution of modern recruitment practices.
Mitigating Bias and Ensuring Fairness
As AI-enhanced social media analysis becomes an integral part of candidate screening, it is imperative to address the crucial concern of bias mitigation and fairness to ensure equitable and just hiring practices. While AI offers the promise of objectivity, it can inadvertently perpetuate or even amplify existing biases present in training data. To promote inclusivity and accuracy, several key strategies must be employed.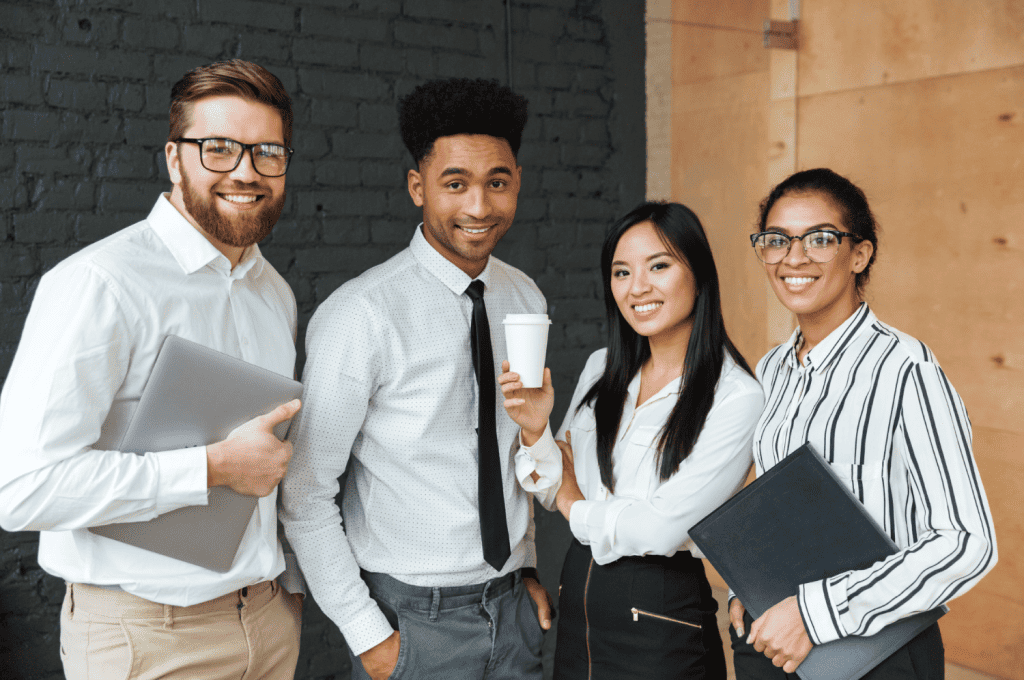 Firstly, diversifying the training data is paramount. AI models should be trained on a wide range of data that reflects the diversity of candidates and avoids reinforcing stereotypes. This data should encompass various demographics, backgrounds, and experiences to minimize the risk of introducing or perpetuating bias.
Regular audits and adjustments are equally vital. Continuous monitoring of AI algorithms is necessary to identify and rectify any biases that may emerge over time. By analyzing the outcomes of AI-driven decisions and comparing them to real-world results, organizations can fine-tune algorithms and ensure fairness in candidate evaluations.
Furthermore, adherence to privacy regulations and data protection is non-negotiable. Transparent data collection practices, informed consent, and anonymization of personal information are essential to maintain candidate privacy and data security. Striking the right balance between utilizing candidate data for evaluation purposes and safeguarding their rights is pivotal.
In conclusion, AI-enhanced social media analysis holds immense potential for revolutionizing candidate screening, but its success hinges on proactive efforts to minimize bias and uphold fairness. By embracing diverse training data, conducting routine audits, and adhering to ethical guidelines, organizations can harness the power of AI to make informed, equitable, and unbiased hiring decisions that align with the principles of diversity and inclusivity.
Conclusion
In conclusion, the integration of AI-enhanced social media analysis marks a pivotal advancement in candidate screening. This innovative approach empowers recruiters to unearth valuable insights beyond traditional resumes, promoting fairer and more informed hiring decisions. While challenges such as bias mitigation and algorithm refinement persist, the benefits of improved candidate quality, faster hiring processes, and enhanced diversity are undeniable. As we stride into the future, responsible adoption and continuous ethical oversight will be key to realizing the full potential of AI in shaping the landscape of candidate assessment and recruitment practices.
Hirebee offers multiple recruiting solutions to businesses with job distribution features and very effective recruitment automation, which can make hiring much easier.
FAQs
What is AI-enhanced social media analysis for candidate screening?
AI-enhanced social media analysis refers to the use of artificial intelligence and advanced algorithms to analyze a candidate's online presence on social media platforms as part of the hiring process. It involves extracting valuable insights from social media content to assess a candidate's skills, personality traits, and cultural fit beyond traditional resumes.
How does AI play a role in candidate screening?
AI plays a crucial role by leveraging its capabilities in data processing, natural language processing (NLP), and machine learning. It can sift through vast amounts of social media data, identify patterns, and provide recruiters with valuable information about a candidate's attributes and potential suitability for a role.
What are the benefits of using AI-enhanced social media analysis in hiring?
AI-enhanced social media analysis offers several benefits, including:
Gaining a more comprehensive understanding of candidates beyond traditional application materials.
Reducing bias in the screening process by focusing on objective data points.
Identifying valuable skills, traits, and experiences that might be overlooked in resumes.
Early detection of any potential red flags or concerns related to a candidate's online presence.
Are there any risks associated with using social media analysis for screening candidates?
Yes, there are risks, including potential privacy concerns, data security issues, and the possibility of algorithmic bias. Organizations need to be transparent about their data collection and analysis methods, ensure compliance with privacy regulations, and regularly audit and adjust algorithms to minimize bias.
How does AI help mitigate bias in candidate screening?
AI can help mitigate bias by relying on objective data rather than subjective judgments. By using diverse training data and regularly auditing algorithms, organizations can reduce the influence of biases that might exist in traditional hiring processes.