The world of work is shifting rapidly with talents no longer being constrained by geographical boundaries. As a result, the competition for talent has become even fiercer. In addition to these changes, new technologies are creating growing demands for new skills and competencies, and to succeed in this war for talent, employers need to invest in their biggest asset – talent.
Talent development has reached its sweet spot globally, helping employers to reimagine the methods of not only finding and hiring people but also retaining and supporting their employees to achieve their fullest potential instead of job-hopping.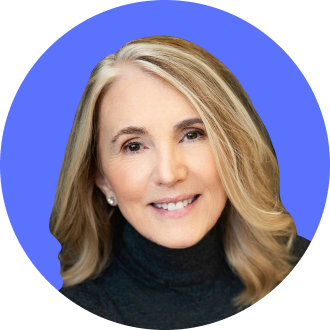 Julie Winkle Giulioni has worked in leadership development for 20+ years and has been championing workplace growth. She works with organizations around the world to help them retain talent. Today we are honored to have an exclusive interview with Julie on new trends and methods of promotion of employees and how to reap the benefits of unbiased hiring and promotions.

Julie is also the author of "Promotions Are So Yesterday: Redefine Career Development. Help Employees Thrive" and "Help Them Grow or Watch Them Go: Career Conversations Organizations Need and Employees Want" books.



Hierarchical promotions of employees are so yesterday? What's new in the industry?
Traditional hierarchies mean that organizations look like pyramids with fewer opportunities the higher we advance. That's why defining career development and success by promotions is a limiting road. Additionally, employee sentiment is changing. People want more from their jobs and a different relationship with work. jobs. They demand more flexibility, balance, and the ability to make more of a difference. Organizations that are able to hire the people that demand more flexibility and control of their work will be the ones to change the employee experience and deliver more on the outcomes of the new work environment. Competing in today's employment marketplace must commit themselves to an elevated employee experience and an expanded definition of career success.
How businesses can get benefits from unbiased recruitment and promotions? What's the core advantageous benefit?
Talent acquisition specialists have been working on eliminating bias from the selection process for years. We have worked with all sorts of biases up until now. Since a large portion of a population is working remotely, a new type of bias called proximity bias is introduced. Organizations might be biased toward workers who are working at the office and biased against remote workers. The organizations which are going to succeed are the ones that have the widest outlook to be able to get the brilliance and contributions of the right people. The benefit of confronting these biases is that organizations are going to be able to have the greatest pool of talent from which to choose. A bigger talent pool means that there is a greater chance of hiring the biggest gems (best candidates).
Should the promotion of employees be the same in all industries?
The geography and promotional structure of organizations are different. In APAC there may be more pressure for additional levels that offer a sense of progression; whereas employees in other parts of the world may find themselves contracting levels. The key is about what is going to be best for the organization and the individuals working for the organization. Organizations ask themselves if keeping a linear path and organizational structure is beneficial for them or not. Many organizations are realizing that keeping a rigid organizational structure is not beneficial. Many organizations are trying to change the way people think about promotions from the hierarchical model to a more flexible system. We shouldn't force people to paths or positions that are limited. We should talk more about "what do you want to do?" rather than "what do you want to be?".
What are the most required skills by employers?
It varies from industry to industry and employer to employer. Learn-gravity is perhaps one of the most important skills. For us to remain relevant is the ability to keep learning over time. We should help and develop employees to be able to learn constantly throughout their careers. According to research from the Institute for the Future of Work, 85% of the jobs that we will be doing in 2030 have not been invented yet. We should prioritize skills that are unique to humans and cannot be done with AI and machines such as communication and collaboration.
Do employers need to increase usage of HR tech solutions in order to find the best fit talents and provide the best promotion models?
Every dimension of the world has become more complex. Attracting and hiring the right talent has become exponentially more challenging today. Organizations that have the right technology and tools to be able to identify the most appropriate talent will be above others who are trying to do it in an old school way which is limiting. If you have the right talent, you will be able to deploy that talent in the correct way to lead the organization to growth.
To sum up, there should be more conversations about careers and talent development, but nowadays the most important thing is that employees should ask/demand from their employers a different experience.