Recruitment is a critical process that shapes the foundation of any successful organization. Finding and attracting the right talent is paramount to fostering growth, innovation, and competitiveness. In today's fast-paced and competitive job market, traditional manual recruitment processes often fall short in meeting the demands of modern businesses.
Enter recruitment automation – a game-changing solution that streamlines and optimizes various aspects of the recruitment journey. By harnessing the power of technology, organizations can not only save time and resources but also make more informed, data-driven decisions about potential candidates.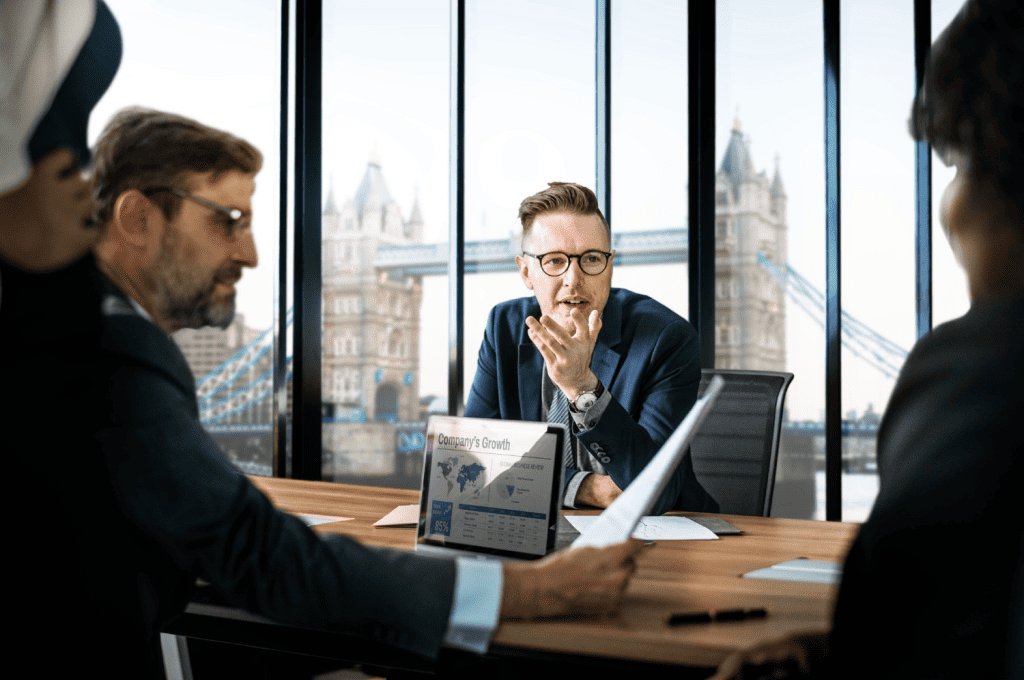 This article delves into the top seven processes that can be enhanced and optimized through recruitment automation. From leveraging AI-driven tools for resume screening and sourcing to automating interview scheduling and onboarding, we explore how automation can revolutionize the way companies attract, assess, and onboard top talent.
Hirebee makes sure that you will be able to find the right candidates for your specific team, and it is able to do this by using recruitment analytics and candidate recruitment features.
Join us as we explore the transformative potential of recruitment automation and the countless benefits it offers in building exceptional teams for a successful future.
Applicant Tracking System (ATS) Integration
Applicant Tracking Systems (ATS) have revolutionized the way organizations manage their recruitment processes. Integrating ATS with other HR systems is a critical step in optimizing recruitment workflows. This integration streamlines the entire recruitment process, from receiving applications to making the final hiring decision.
By integrating ATS with HRIS (Human Resource Information System) and other HR management tools, HR professionals can effortlessly transfer candidate data, communication logs, interview schedules, and feedback between systems. This seamless data flow reduces manual data entry errors, saves time, and improves overall efficiency.
Moreover, ATS integration allows recruiters and hiring managers to have a comprehensive view of each candidate's journey, enabling better decision-making throughout the hiring process. They can track a candidate's progress, review interview notes, and access assessment results all within one unified platform.
Furthermore, this integration empowers organizations to tap into the power of data analytics. HR leaders can gain valuable insights into their recruitment pipeline, such as identifying bottlenecks, tracking the effectiveness of sourcing channels, and measuring time-to-fill metrics. These data-driven insights help organizations make data-backed decisions, leading to smarter and more strategic talent acquisition.
In conclusion, ATS integration is a fundamental aspect of recruitment automation that enhances collaboration, efficiency, and data-driven decision-making. By implementing a well-integrated recruitment ecosystem, businesses can significantly optimize their hiring processes, attract top talent, and ultimately gain a competitive advantage in the dynamic job market.
Resume Screening Automation
In today's competitive job market, recruiters often receive an overwhelming number of resumes for each job opening. Manual resume screening can be time-consuming, inefficient, and prone to human biases. To streamline this critical process and identify the most qualified candidates efficiently, organizations are turning to resume screening automation.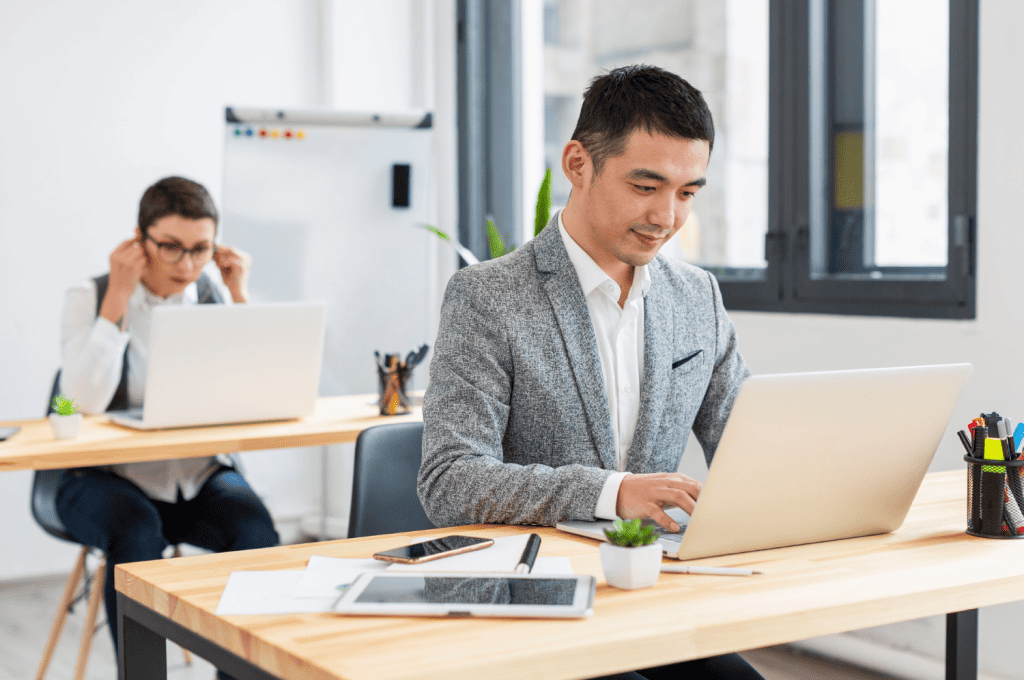 Resume screening automation involves the implementation of artificial intelligence (AI) and machine learning algorithms to sift through resumes quickly and accurately. These AI-driven tools can analyze resumes, extract relevant information, and compare it against specific job requirements and qualifications. By doing so, they significantly reduce the time and effort required by recruiters, allowing them to focus on more strategic tasks, such as candidate engagement and interviewing.
One of the primary benefits of resume screening automation is its ability to eliminate unconscious biases in the hiring process. Unlike humans, AI algorithms do not possess inherent biases related to gender, race, or other demographic factors. This ensures a fair and equitable evaluation of candidates solely based on their qualifications and relevant experience.
However, to avoid potential pitfalls, it is essential to fine-tune the algorithms regularly and validate their results. Human oversight is necessary to ensure that the automation process remains effective and aligns with the organization's hiring goals and values.
In conclusion, resume screening automation is revolutionizing the recruitment landscape. By leveraging AI technology, companies can efficiently and fairly identify the most suitable candidates for their positions, ultimately leading to more successful and diverse hiring outcomes.
Automated Job Posting and Candidate Sourcing
Automating job posting and candidate sourcing is a crucial aspect of recruitment optimization, streamlining the process of attracting top talent and increasing the efficiency of talent acquisition efforts. Traditional methods of posting job openings and searching for candidates are often time-consuming, leading to missed opportunities and delayed hiring. By implementing recruitment automation in this stage, organizations can gain a competitive edge in the talent market.
Automated job posting involves using software that enables simultaneous and seamless distribution of job listings across multiple platforms, such as job boards, social media, and company websites. This ensures that the job reaches a broader and more diverse audience, increasing the chances of finding the right candidates quickly. Additionally, automated job posting allows recruiters to schedule postings in advance, saving time and effort.
Candidate sourcing, another vital component of recruitment automation, leverages artificial intelligence (AI) and machine learning to identify potential candidates from various sources. AI-driven candidate sourcing tools can sift through vast databases, identifying individuals who match the required skills and qualifications for specific roles. By automating this process, recruiters can focus on more strategic tasks, such as candidate engagement and building relationships.
Furthermore, recruitment automation enables targeted sourcing of passive candidates, who may not be actively looking for new opportunities. These individuals are often highly qualified and sought after, and automation helps recruiters engage them with personalized and relevant messages, enhancing the chances of attracting top talent to the organization.
In conclusion, automated job posting and candidate sourcing significantly improve the efficiency and effectiveness of recruitment efforts. By reducing manual tasks and leveraging AI-driven tools, organizations can access a larger pool of candidates, identify the most suitable talent, and ultimately expedite the hiring process, ensuring they secure the best candidates for their business needs.
Pre-Employment Assessments and Screening
A crucial aspect of the recruitment process is evaluating the skills, abilities, and personality traits of candidates to determine their suitability for the role. Traditionally, this involved manual assessments and screening procedures, which could be time-consuming and subjective. However, with the advent of recruitment automation, organizations can now optimize this phase to identify the best-fit candidates more efficiently.
Automated pre-employment assessments come in various forms, such as online tests, coding challenges, cognitive ability assessments, and personality questionnaires. Leveraging AI-driven tools, recruiters can administer these assessments to candidates at scale and analyze the results objectively. By doing so, they can identify the top performers and filter out those who may not meet the required criteria.
Furthermore, recruitment automation ensures a standardized and fair evaluation process, as biases inherent in human judgment can be minimized. Algorithms can be designed to focus solely on relevant qualifications and competencies, providing all applicants with an equal opportunity to showcase their potential.
Not only does automation expedite the assessment process, but it also enhances the candidate experience. Applicants receive prompt feedback, and the streamlined procedure reflects positively on the employer's brand. This, in turn, improves the chances of securing high-quality candidates who appreciate the organization's modern and efficient approach to recruitment.
In conclusion, incorporating automation in pre-employment assessments and screening elevates the recruitment process to a new level of effectiveness and fairness. By leveraging AI-driven tools to evaluate candidates' abilities and personalities, companies can make data-driven hiring decisions, reduce bias, and ensure a positive candidate experience. As the job market continues to evolve, embracing recruitment automation in this aspect becomes imperative for staying competitive and attracting top talent.
Interview Scheduling and Communication Automation
Coordinating interviews and managing candidate communication are often labor-intensive tasks in the recruitment process. To streamline these processes and enhance efficiency, many organizations are turning to interview scheduling and communication automation.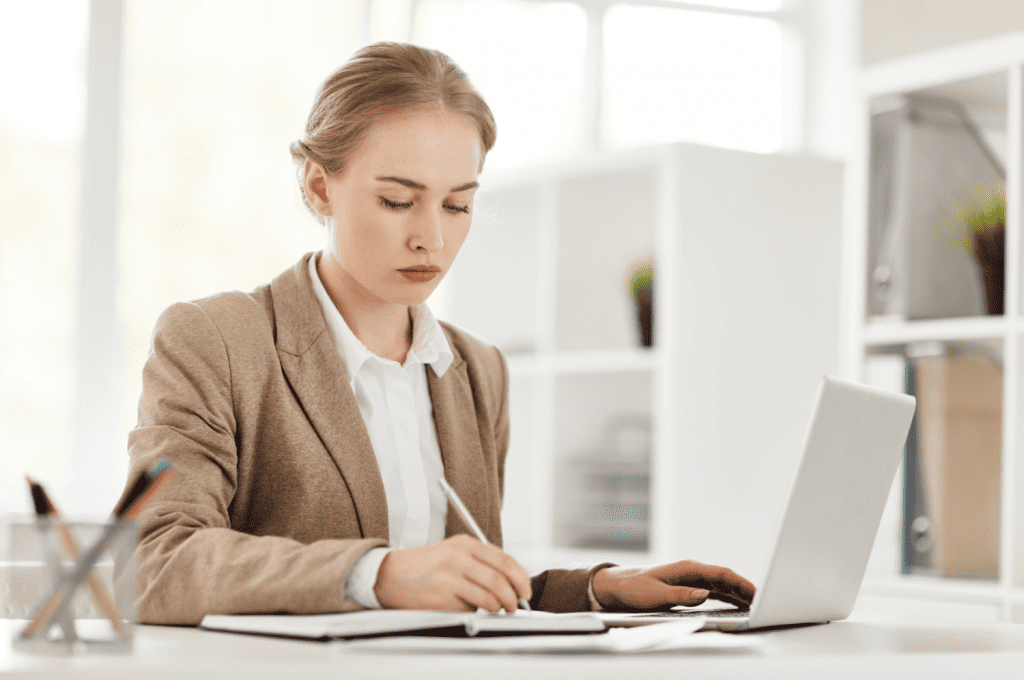 Manual interview scheduling can be time-consuming, especially when dealing with multiple candidates and interviewers. With automation, AI-driven tools can analyze the availability of interviewers and candidates, suggest suitable time slots, and automatically send out interview invitations. This not only saves time for HR professionals but also reduces the risk of scheduling conflicts and improves the overall candidate experience.
Moreover, automated communication tools enable consistent and timely interactions with candidates throughout the hiring journey. Customizable email templates and automated reminders can keep candidates informed about their application status, interview details, and next steps. Additionally, automated feedback collection from interviewers allows for quicker assessment and decision-making.
Implementing interview scheduling and communication automation also portrays the company as tech-savvy and forward-thinking, enhancing its employer brand. Candidates are more likely to have a positive perception of a company that prioritizes streamlined and efficient processes.
However, organizations should exercise caution to maintain a personalized touch in candidate communication, avoiding overly robotic or impersonal interactions. Regularly reviewing and fine-tuning the automation system is essential to ensure it remains effective and aligned with the company's recruitment goals.
By adopting interview scheduling and communication automation, companies can reduce administrative burdens, provide a better candidate experience, and free up HR resources to focus on strategic recruitment efforts, ultimately leading to faster and more successful hiring outcomes.
Candidate Relationship Management (CRM) Automation
In the competitive job market, building and maintaining a talent pool is crucial for the long-term success of any organization. Candidate Relationship Management (CRM) automation plays a pivotal role in nurturing a strong connection with potential candidates, even before they apply for a specific position.
Automating CRM processes streamlines communication and engagement, enhancing the candidate experience. HR teams can use CRM automation to segment and categorize candidates based on various criteria, such as skills, qualifications, and interests. By doing so, they can personalize outreach and targeted communication, creating a more meaningful and relevant interaction with candidates.
Through automated CRM, organizations can stay in touch with passive candidates, cultivating relationships over time and potentially converting them into active applicants when suitable opportunities arise. This not only saves valuable time and effort for recruiters but also ensures that the organization maintains a strong talent pipeline.
Moreover, CRM automation allows HR professionals to track and analyze candidate interactions, enabling data-driven decision-making. By understanding candidate preferences, behaviors, and engagement levels, companies can refine their recruitment strategies and optimize outreach efforts.
In conclusion, candidate relationship management is a vital aspect of the recruitment process, and automation empowers HR teams to build and maintain meaningful connections with potential candidates. Utilizing CRM automation not only enhances efficiency but also helps organizations attract and retain top talent in an increasingly competitive job market.
Candidate Relationship Management (CRM) Automation
Building and maintaining strong relationships with candidates is crucial for successful recruitment efforts, and that's where Candidate Relationship Management (CRM) automation comes into play. CRM automation helps streamline and enhance interactions with potential candidates, ensuring a positive candidate experience and fostering long-term engagement.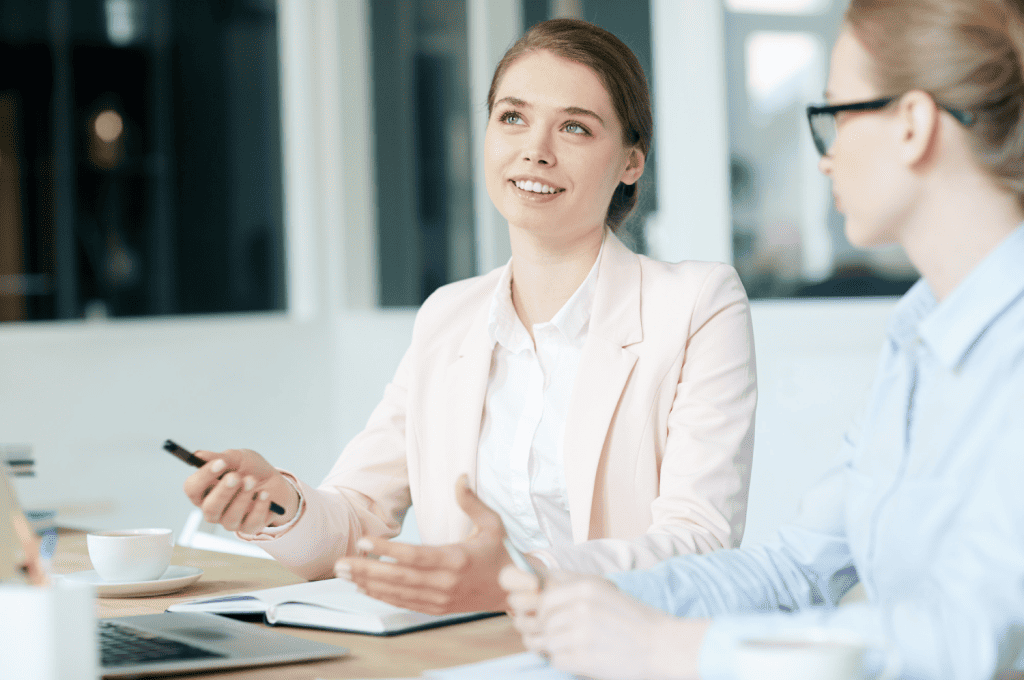 One key aspect of CRM automation is the creation and management of a talent pool. Automated systems can collect, organize, and update candidate data, making it easier to access qualified talent when new job opportunities arise. By effectively nurturing and engaging with candidates in the talent pool, recruiters can build a valuable pipeline of potential hires, reducing time-to-fill and improving the overall quality of candidates.
Automation also enables personalized communication with candidates at scale. AI-powered tools can analyze candidate preferences, behaviors, and qualifications to deliver targeted and relevant messages. This personal touch enhances the candidate experience, making candidates feel valued and increasing the likelihood of their consideration for future opportunities.
Moreover, CRM automation facilitates ongoing communication, such as providing updates on the application process or sharing relevant company news. Automated responses and reminders help maintain candidate interest and keep them engaged throughout the hiring journey, even if they are not selected for a particular role.
In conclusion, CRM automation plays a pivotal role in optimizing the recruitment process by establishing strong connections with candidates. By building a robust talent pool, delivering personalized communication, and maintaining candidate engagement, recruiters can attract top talent, improve their employer brand, and ultimately secure the best-suited candidates for their organization's success.
Conclusion
In conclusion, embracing recruitment automation to optimize key processes is essential for modern HR practices. By integrating Applicant Tracking Systems, automating resume screening, leveraging AI for sourcing and assessments, streamlining interview scheduling, and enhancing onboarding through automation, organizations can gain a competitive edge in talent acquisition. CRM automation and data analytics further contribute to building a robust talent pipeline and making data-driven decisions. While challenges exist, such as addressing bias and data security, the future holds promising advancements in AI-driven tools. By staying at the forefront of these trends, businesses can revolutionize their recruitment strategies, attract top talent, and foster organizational growth.
Hirebee helps you get the best candidates for your team with the help of an excellent range of features such as excellent job distribution and a very effective candidate screening process.
FAQs
What is recruitment automation, and how does it benefit the hiring process?
Recruitment automation involves using technology, particularly AI and machine learning, to streamline and optimize various aspects of the hiring process. It benefits recruitment by reducing manual tasks, improving efficiency, enhancing candidate experience, and ensuring better candidate sourcing and screening.
What are the top processes in recruitment that can be optimized through automation?
The top 7 processes that can be optimized through recruitment automation include:
Applicant Tracking System (ATS) Integration
Resume Screening Automation
Automated Job Posting and Candidate Sourcing
Pre-Employment Assessments and Screening
Interview Scheduling and Communication Automation
Onboarding Automation
Candidate Relationship Management (CRM) Automation
How can ATS integration improve the recruitment process?
Integrating an Applicant Tracking System (ATS) with other HR systems allows for seamless data flow, centralizing candidate information, and improving collaboration among hiring teams. It enables better candidate tracking, faster communication, and an overall more organized hiring process.
What are the benefits of using AI-driven resume screening tools?
AI-driven resume screening tools can process a large number of resumes quickly, identifying relevant qualifications and skills while eliminating biases. This leads to a more efficient screening process and ensures that qualified candidates are not overlooked.
How can automated job posting and candidate sourcing improve the candidate pool?
Automation in job posting and candidate sourcing can reach a wider audience through various platforms, attracting both active and passive candidates. AI algorithms can also target potential candidates with specific skills and experiences, resulting in a more diverse and qualified candidate pool.