In the competitive world of hiring, effective candidate screening is paramount to finding the best talent. The resume, as a primary tool for initial evaluation, holds significant importance. This outline focuses on key resume criteria that can aid recruiters and hiring managers in identifying top candidates.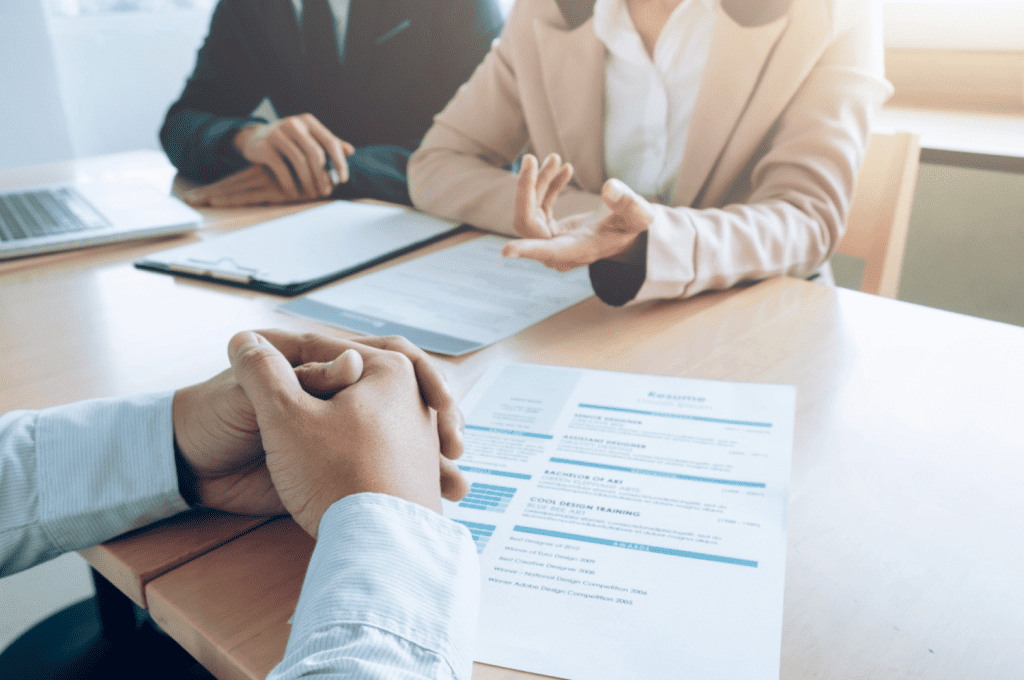 By examining elements such as clarity, education, work experience, skills, achievements, and online presence, employers can make informed decisions. Emphasizing the significance of a comprehensive assessment, this guide aims to streamline the screening process, ultimately leading to the discovery of the most qualified and suitable candidates for the desired positions.
Hirebee makes it a lot easier for you source good candidates for your team using improved candidate recruitment marketing and better job distribution.
General Resume Assessment
Clarity and Readability:
In the initial stages of candidate screening, recruiters and hiring managers focus on the overall clarity and readability of the resume. A well-organized and visually appealing layout is crucial in grabbing attention and conveying information effectively. Candidates should use clear headings, bullet points, and appropriate spacing to make their resumes easy to skim and comprehend.
A resume's overall appearance reflects the candidate's attention to detail and professionalism. Properly aligned sections, consistent formatting, and the appropriate use of font styles and sizes contribute to the resume's visual appeal. Grammatical errors, typos, or poorly constructed sentences can create a negative impression, so it is essential for candidates to proofread their resumes meticulously.
Contact Information:
The contact information section is a critical component of any resume. It should include the candidate's full name, a valid phone number, a professional email address, and their current location or address. Providing these details enables recruiters to reach out easily and schedule interviews.
Additionally, including a link to a professional LinkedIn profile is becoming increasingly important in modern candidate screening. A well-maintained LinkedIn profile can provide more comprehensive insights into the candidate's work history, skills, endorsements, and recommendations.
Professional Summary/Objective:
The professional summary or objective is a brief introduction at the beginning of the resume. It serves as a snapshot of the candidate's career background and aspirations. A well-crafted summary highlights the candidate's key strengths, achievements, and the value they can bring to a prospective employer.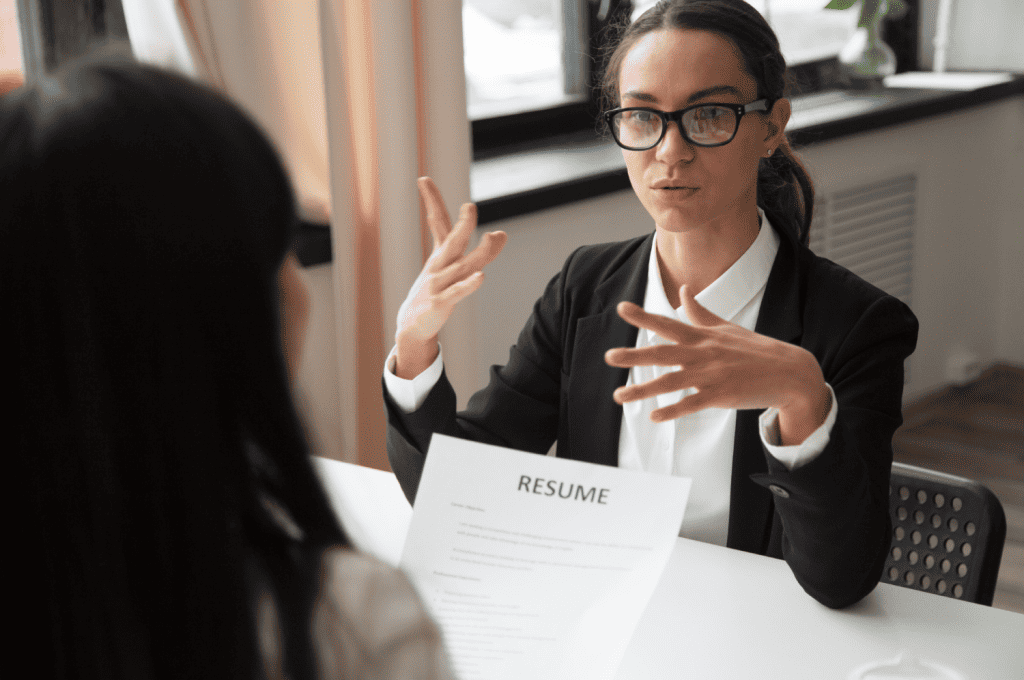 A professional summary should be tailored to the specific job applied for, emphasizing relevant skills and experiences that align with the position's requirements. For candidates with extensive experience, a professional summary is typically preferred, while those with limited experience may opt for an objective statement, stating their career goals.
An effectively assessed resume at this stage creates a positive first impression and encourages further review of the candidate's qualifications. However, to make well-informed decisions, recruiters and hiring managers need to delve deeper into the candidate's education, work experience, skills, achievements, and other factors. This outline will cover these aspects in more detail to help identify the best candidates for the next stages of the hiring process.
Education and Certifications
In the candidate screening process, evaluating a candidate's education and certifications is crucial in determining their qualifications for the role. This section of the resume provides insights into the candidate's academic background and specialized training, offering valuable clues about their potential fit for the position. Here are the key aspects to consider:
Academic Qualifications:
Degrees Earned: Examine the candidate's academic achievements, including degrees earned, majors, and minors. Focus on relevant degrees that align with the requirements of the position. For technical roles, a degree in a related field may be essential, while for other positions, a broader range of degrees may be suitable.
Educational Institutions Attended: Take note of the universities or colleges the candidate attended. Prestigious institutions or those with strong programs in the candidate's field of interest can indicate a higher level of expertise and commitment to their education.
Graduation Dates: Pay attention to the candidate's graduation dates to understand their level of experience and career progression. Recent graduates may have a different skill set and motivation compared to candidates with more years of experience.
Relevant Certifications and Licenses:
Professional Certifications: Look for certifications that directly align with the job requirements. These could be industry-standard certifications or specific credentials that demonstrate the candidate's expertise in certain technologies or practices.
Industry-Specific Licenses: Depending on the nature of the position, certain roles may require candidates to hold licenses or permits. For example, a project manager in construction might need a relevant construction license.
Assessing a candidate's education and certifications helps in verifying their theoretical knowledge, practical skills, and commitment to professional development. However, it's essential to remember that while formal education and certifications are valuable, they are not the sole indicators of a candidate's potential. Relevant work experience and demonstrable skills acquired outside formal education should also be taken into consideration.
Moreover, some roles may prioritize hands-on experience and expertise over formal education, especially in rapidly evolving industries where new technologies are constantly emerging. In such cases, evaluating a candidate's past projects and real-world achievements may carry more weight than their academic qualifications.
As with other resume criteria, it's vital to approach education and certifications holistically and consider how they align with the broader context of the candidate's skills, experiences, and potential to contribute positively to the organization's goals. A comprehensive evaluation of a candidate's education and certifications, combined with other resume sections, will aid in making more informed decisions during the candidate screening process.
Work Experience
The work experience section of a resume is often one of the most critical aspects considered by recruiters and hiring managers during the candidate screening process. It provides valuable insights into a candidate's past roles, responsibilities, and achievements, allowing employers to assess their suitability for the open position. Here are the key elements to consider when evaluating a candidate's work experience:
Relevant Work History:
Chronological Listing: Candidates typically present their work history in reverse chronological order, starting with their most recent job. This format allows employers to see their most recent experiences first, providing a clear picture of their career progression.
Focus on Relevant Roles: It's essential to pay attention to positions that directly relate to the job for which the candidate is applying. Relevant experience indicates that the candidate possesses the necessary skills and expertise for the role.
Accomplishments and Responsibilities:
Specific Achievements: Outstanding candidates highlight their accomplishments in each role. Look for quantifiable achievements, such as meeting sales targets, increasing revenue, cost savings, process improvements, or successful project completions.
Job Responsibilities: Understanding a candidate's day-to-day responsibilities helps determine if their background aligns with the requirements of the new position. Candidates should outline their tasks clearly, demonstrating that they understand the role they previously held.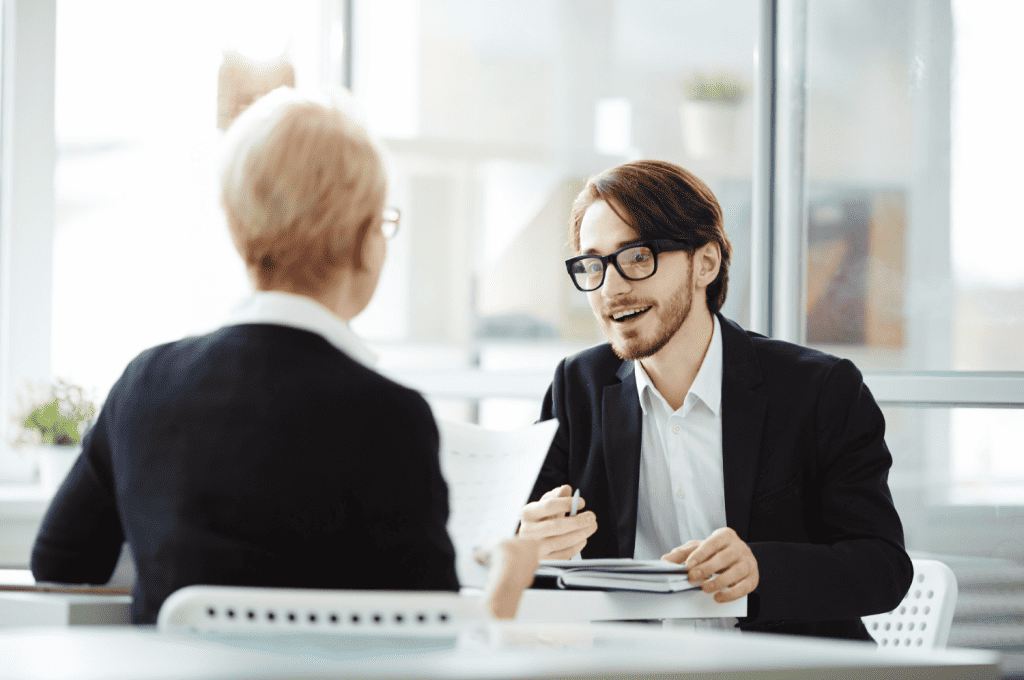 Employment Gaps:
Identification: Sometimes, resumes may reveal employment gaps where the candidate was not working. It's essential to identify these gaps and assess their significance in the context of the candidate's overall experience.
Candidate's Explanation: If the candidate provides an explanation for any employment gaps, consider the reasons given. Gaps due to personal reasons, education, or voluntary sabbaticals may be acceptable, while frequent and unexplained gaps could raise concerns.
Evaluating a candidate's work experience requires more than just matching job titles. It involves understanding the candidate's achievements, responsibilities, and growth throughout their career. An applicant with a diverse and progressive work history may bring valuable perspectives and skills from different industries or roles.
However, keep in mind that a limited work history or a career change should not automatically disqualify a candidate. Sometimes, candidates from different backgrounds can offer fresh ideas and unique problem-solving approaches to the role.
As you evaluate a candidate's work experience, consider the broader context, such as their education, skills, and potential for growth. An exceptional candidate may demonstrate the ability to adapt, learn quickly, and excel in the position despite having less conventional or directly related experience.
By thoroughly examining the work experience section, recruiters and hiring managers can identify candidates who possess the necessary qualifications and potential to excel in the new role, ultimately contributing to the success of the organization.
Skills and Qualifications
One of the most critical sections of a candidate's resume is the skills and qualifications section. This area provides valuable insights into the candidate's expertise, capabilities, and suitability for the specific position. Hiring managers and recruiters closely examine this section to assess the candidate's potential to excel in the role and contribute effectively to the organization. Here are key aspects to consider when evaluating this part of the resume:
Core Competencies:
Key Skills Relevant to the Position:
The candidate should highlight skills directly related to the job they are applying for. These could be technical skills, such as programming languages, software proficiency, or industry-specific tools. For example, if the role requires data analysis, skills in Excel, SQL, or statistical software may be crucial.
Demonstrated Experience:
Beyond just listing skills, the candidate should provide evidence of how they've applied these skills in their previous roles. Accomplishments and specific projects that showcase their expertise will add weight to their claims.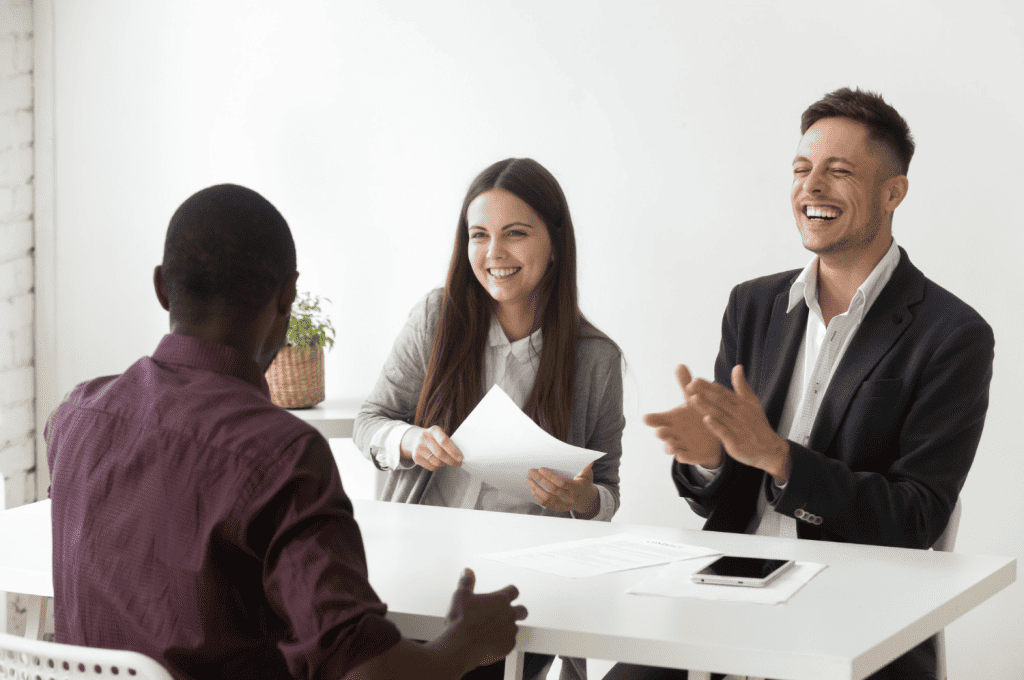 Transferable Skills:
Soft Skills Applicable to Various Roles:
While technical skills are essential, employers also look for soft skills that are valuable in diverse professional environments. These may include communication, problem-solving, leadership, adaptability, and teamwork. Candidates who possess a balance of technical and soft skills are often highly sought after.
Adapting Skills to the Job Requirements:
The candidate should demonstrate how their transferable skills align with the job requirements. For instance, a project manager with strong leadership and organizational skills could effectively apply these skills in a different industry.
It's important for employers to verify the authenticity of the skills mentioned on the resume. This can be done during the interview process through targeted questions and skill assessments. Additionally, cross-referencing the skills with the candidate's work experience and achievements can provide a clearer picture of their capabilities.
As technologies and industries evolve, it's crucial for candidates to keep their skills updated. Employers may look for evidence of ongoing professional development or participation in relevant training programs, workshops, or courses.
The skills and qualifications section complements other parts of the resume, such as work experience and accomplishments. A well-crafted resume will provide a cohesive narrative that demonstrates how the candidate's skills and qualifications make them a strong fit for the position, ultimately increasing their chances of moving forward in the hiring process.
Conclusion
In conclusion, effective candidate screening is critical for identifying the right talent for any organization. The resume serves as a pivotal tool in this process, offering valuable insights into a candidate's qualifications and suitability for a role. By considering key resume criteria, such as clarity, relevant experience, skills, achievements, and educational background, recruiters can make informed decisions.
A well-structured and informative resume not only showcases a candidate's capabilities but also reflects their attention to detail and professionalism. While evaluating resumes, it is essential to look beyond the surface and consider each applicant's potential contribution to the team and company culture.
Furthermore, recruiters may also explore a candidate's online presence to gain a comprehensive understanding of their character and values. By adopting a holistic evaluation approach, organizations can ensure they are selecting candidates who align with their mission and goals.
Hirebee is an automated recruitment service that is dedicated to ensuring you can effectively find the right candidates for your team with the help of automated candidate sourcing features.
Ultimately, by adhering to the outlined resume criteria, companies can streamline their hiring process, engage with top-tier candidates, and build a talented and well-rounded workforce.
FAQs
What are the key resume criteria that recruiters look for when screening candidates?
Recruiters typically look for clarity and readability, relevant work experience, education and certifications, skills, accomplishments, and any notable recognitions or awards.
How important is the resume's formatting and layout in the screening process?
The formatting and layout of a resume are crucial as they determine how easily recruiters can navigate and assess the information. A well-organized resume with clear headings and bullet points is more likely to receive attention than a cluttered or disorganized one.
Should I include all my work experience on my resume?
It's generally best to include only relevant work experience that aligns with the job you're applying for. Listing every job can make your resume too lengthy and might not add value if the experience isn't directly related to the position.
Are accomplishments more important than job responsibilities in a resume?
Both accomplishments and job responsibilities are essential. Accomplishments demonstrate how you've made a positive impact in previous roles, while responsibilities provide insight into your day-to-day tasks and scope of work.
How should I address employment gaps in my resume?
It's important to be honest about employment gaps. You can address them directly on the resume by mentioning any sabbaticals, personal projects, or relevant activities undertaken during that time. Alternatively, you can briefly explain the gap in your cover letter.