Recruitment marketing, in today's fiercely competitive job market, has become a critical element for organizations to attract and retain top talent. As the landscape of talent acquisition continually evolves, traditional methods of recruiting are proving insufficient to meet the demands of modern job seekers. To stay ahead in this dynamic environment, businesses need to embrace innovative strategies that not only capture the attention of potential candidates but also create a compelling employer brand that resonates with the right talent.
This introduction sets the stage for exploring the significance of innovative recruitment marketing strategies. It highlights the challenges faced by organizations in the current hiring landscape and the limitations of traditional recruitment methods. Furthermore, it emphasizes the importance of leveraging technology and creative approaches to optimize candidate sourcing, engagement, and selection. As we delve into the subsequent sections, we will explore a range of cutting-edge recruitment techniques that can revolutionize talent acquisition and help organizations build high-performing teams that drive success in the ever-evolving business landscape.
Hirebee helps you get the best candidates for your team with the help of an excellent range of features such as excellent job distribution and a very effective candidate screening process.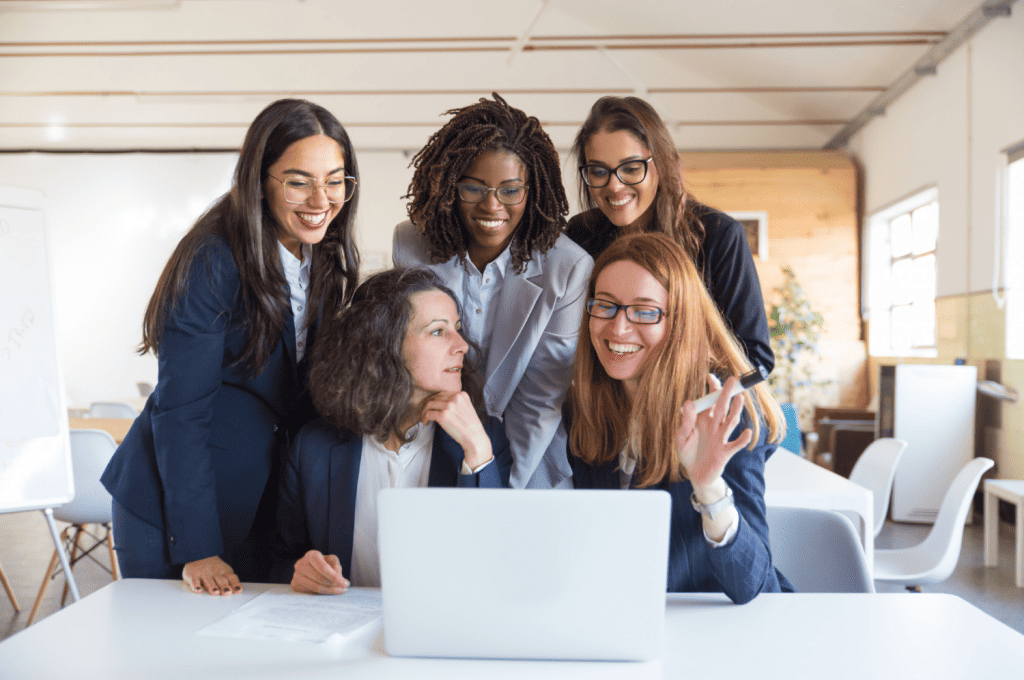 Understanding the Current Recruitment Landscape
The current job market is constantly evolving, presenting new challenges for recruiters and HR professionals. As technology advances and candidate preferences shift, traditional recruitment methods are proving to be less effective in attracting top talent. The increased competition for skilled individuals further intensifies the need for innovative strategies in recruitment marketing.
To gain a comprehensive understanding of the existing landscape, it is crucial to assess the limitations of conventional recruitment practices. Traditional job postings and reliance on job boards may not reach passive job seekers who constitute a significant talent pool. Moreover, the lengthy and cumbersome application processes can deter potential candidates, leading to missed opportunities.
The influence of technology on recruitment cannot be ignored. Online platforms and social media have transformed the way candidates interact with employers, emphasizing the significance of a strong online presence and employer branding. As candidates increasingly conduct research on companies before applying, a positive and compelling employer brand becomes pivotal in attracting top talent.
Overall, the current recruitment landscape demands a paradigm shift in strategies. Organizations must embrace innovative recruitment marketing approaches to reach out to the right candidates, stand out in a competitive market, and ultimately secure the best talent for their teams.
Identifying Target Candidates and Employer Branding
In the highly competitive job market, it is crucial for organizations to have a clear understanding of their target candidates and establish a strong employer brand to attract top talent. Identifying the ideal candidate persona is the foundation of successful recruitment marketing. HR professionals and hiring managers must collaborate to define the key characteristics, skills, and values required for a particular position.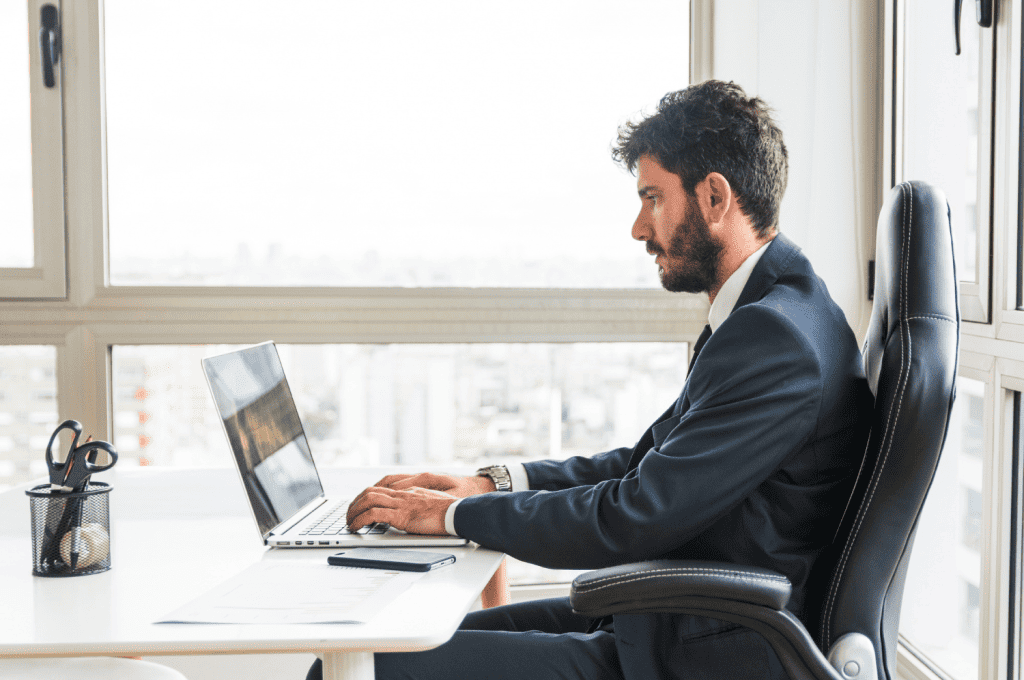 Building a robust employer brand identity is equally vital in appealing to potential candidates. The employer brand reflects an organization's reputation, culture, and values. It is the perception that both current employees and external candidates have of the company. To enhance the employer brand, organizations need to showcase their unique selling propositions, such as career growth opportunities, work-life balance, and commitment to diversity and inclusion.
Leveraging company culture as a recruitment tool can significantly impact candidate attraction and retention. Candidates often seek an inclusive and engaging work environment where they can thrive and feel connected. Highlighting the positive aspects of company culture through employee testimonials, behind-the-scenes content, and social media engagement can create an authentic and appealing employer brand.
By identifying the right candidates and shaping a compelling employer brand, organizations can effectively position themselves in the job market and attract a pool of qualified and enthusiastic talent, ultimately leading to successful recruitment outcomes.
Innovative Recruitment Marketing Strategies
In today's highly competitive job market, traditional recruitment methods often fall short in attracting and retaining top talent. As a result, organizations are increasingly turning to innovative recruitment marketing strategies to stand out, engage potential candidates, and build a strong employer brand. In this section, we explore some of the most effective and cutting-edge approaches that companies are adopting to optimize their recruitment efforts.
Social Media Engagement
Utilizing social media platforms for recruitment marketing:
Social media has become an indispensable tool for reaching a wide audience and engaging with potential candidates. Companies are leveraging popular platforms such as LinkedIn, Facebook, Twitter, and Instagram to showcase their employer brand, share compelling job openings, and interact with candidates in real-time.
Creating compelling content and engaging campaigns:
Employers are focusing on creating engaging and shareable content that reflects their company culture, values, and unique selling points. Through creative videos, employee testimonials, and behind-the-scenes glimpses, they humanize their brand and establish a connection with potential candidates.
Leveraging employee advocacy and influencer marketing:
Companies are encouraging their employees to become brand advocates on social media, amplifying the company's reach and credibility. Additionally, collaborating with industry influencers and thought leaders can further extend the organization's brand presence and attract niche talent.
Employer Branding in Virtual Spaces
Harnessing virtual reality (VR) and augmented reality (AR) for recruitment:
Virtual reality and augmented reality technologies provide immersive experiences that can simulate work environments, showcase company culture, and offer virtual office tours. By integrating VR and AR into the recruitment process, employers can leave a lasting impression on candidates and enhance their employer brand.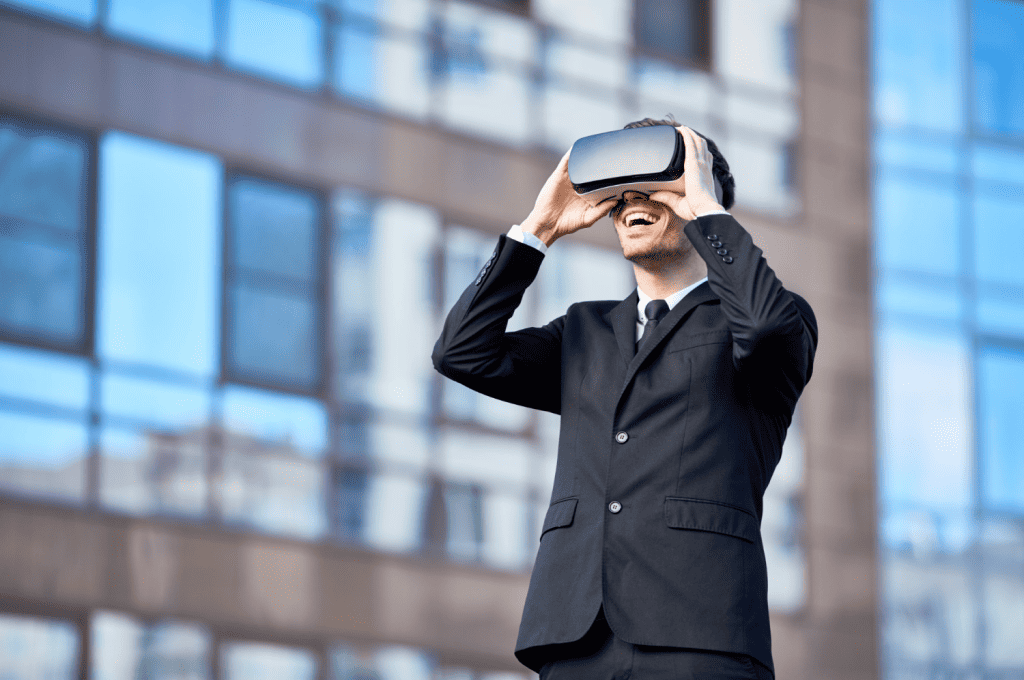 Organizing virtual job fairs and online recruiting events:
In response to the increasing reliance on remote work and the need for social distancing, virtual job fairs and online recruiting events have gained popularity. These events offer employers the opportunity to interact with candidates in real-time, conduct interviews, and build a talent pipeline, all from the comfort of their own locations.
Gamification in the recruitment process:
Gamification involves incorporating game-like elements into the recruitment process to make it more engaging and interactive. By adding challenges, quizzes, or simulations, organizations can assess candidates' skills, competencies, and cultural fit while providing a unique candidate experience.
Data-Driven Recruitment
Using data analytics for candidate sourcing and screening:
Big data and analytics are empowering recruiters to make informed decisions about candidate sourcing and selection. By analyzing past recruitment data and identifying successful candidate traits, organizations can target their efforts more effectively and improve their hiring success rate.
Implementing artificial intelligence in applicant tracking systems:
Artificial intelligence (AI) technologies can significantly streamline the recruitment process. AI-powered applicant tracking systems (ATS) can automatically screen resumes, match candidates with job requirements, and even conduct initial interviews using chatbots, freeing up valuable time for recruiters to focus on building relationships with candidates.
Personalizing the candidate experience through data insights:
Understanding candidates' preferences, motivations, and communication preferences through data insights allows organizations to personalize their interactions. Tailored communication and personalized feedback create a positive candidate experience, irrespective of the recruitment outcome.
Embracing these innovative recruitment marketing strategies can provide a competitive advantage, allowing organizations to attract a diverse pool of top talent, showcase their employer brand effectively, and ultimately, make better hiring decisions. By incorporating technology, creativity, and data-driven insights, companies can optimize their recruitment efforts and build a workforce that drives success and innovation.
Measuring the Effectiveness of Innovative Strategies
In the rapidly evolving landscape of recruitment marketing, the success of innovative strategies relies heavily on the ability to measure their impact. Implementing cutting-edge techniques without proper evaluation can lead to wasted resources and missed opportunities. To ensure the effectiveness of these approaches, organizations must adopt a data-driven approach and establish key performance indicators (KPIs) tailored to their specific goals.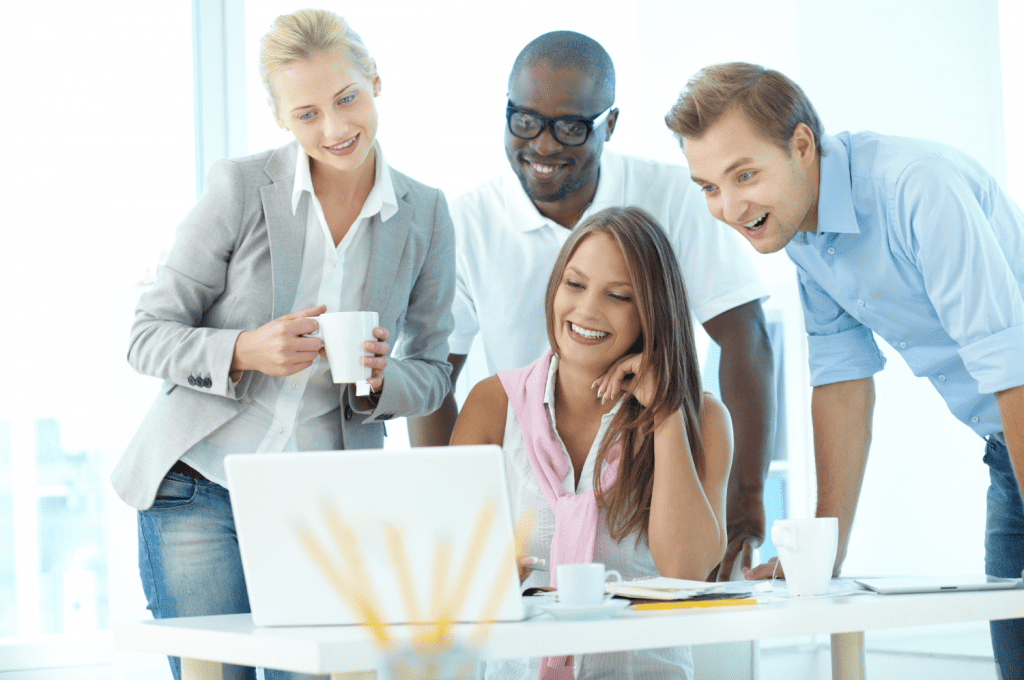 Firstly, identifying relevant KPIs is crucial. Metrics such as the number of qualified applicants, cost per hire, time to fill positions, and applicant conversion rates can gauge the efficiency of different strategies. For instance, tracking the engagement levels on social media campaigns or the number of referrals generated through an employee referral program can help determine their success.
Secondly, data analysis plays a pivotal role in making informed decisions. Leveraging data analytics and applicant tracking systems, recruiters can gain valuable insights into candidate behavior, preferences, and pain points throughout the recruitment journey. This data-driven approach enables organizations to make real-time adjustments, optimize processes, and tailor recruitment efforts to meet the demands of the modern job market.
Lastly, continuous improvement is essential. Regularly reviewing and interpreting the data allows for iterative refinements of recruitment marketing strategies. By learning from successes and failures, organizations can adapt to market trends, enhance candidate experiences, and remain competitive in attracting top talent.
In conclusion, measuring the effectiveness of innovative strategies in recruitment marketing is imperative for sustainable success. With a focus on relevant KPIs, data analysis, and continuous improvement, organizations can ensure their efforts align with their goals, attract top talent, and stay ahead in a fiercely competitive talent acquisition landscape.
Overcoming Challenges in Implementing Innovative Strategies
Implementing innovative strategies in recruitment marketing can be a game-changer for organizations seeking top talent. However, it is not without its challenges. To ensure the successful integration of these novel approaches, HR and recruitment teams must proactively address several key obstacles.
Firstly, budget constraints and resource allocation can hinder the adoption of innovative recruitment techniques. Investing in technology, training, and marketing campaigns requires financial commitment, and convincing stakeholders to allocate sufficient funds can be challenging. Overcoming this hurdle requires a well-crafted business case that demonstrates the potential return on investment and long-term benefits of embracing these strategies.
Secondly, it is vital to ensure that the innovative approaches align with the organization's overarching goals and values. The recruitment process must reflect the company culture and employer brand accurately. Striking a balance between modernity and consistency is crucial to maintaining a positive candidate experience and reputation.
Lastly, training and upskilling the HR and recruitment teams are vital. Embracing new technologies and methodologies demands a certain level of expertise. Providing comprehensive training to the team members will empower them to navigate the challenges of implementing and optimizing these innovative strategies effectively.
In conclusion, while innovative recruitment marketing strategies hold tremendous potential, organizations must address the challenges to fully reap the benefits. By securing adequate resources, aligning strategies with organizational values, and upskilling their teams, companies can foster a more successful recruitment process, attracting and retaining top talent in an increasingly competitive job market.
Conclusion
In conclusion, innovative strategies in recruitment marketing have become crucial for organizations seeking to attract and retain top talent in a competitive job market. Embracing social media engagement, virtual spaces, data-driven approaches, diversity initiatives, and mobile-first recruitment allows companies to stand out and engage with candidates effectively. By measuring the success of these strategies and overcoming challenges, organizations can continuously improve their recruitment processes. Emphasizing employer branding and creating a positive candidate experience are fundamental in securing the best candidates. As technology continues to evolve, staying at the forefront of recruitment innovation will be essential for long-term success in talent acquisition.
Hirebee helps you get the best candidates for your team with the help of an excellent range of features such as excellent job distribution and a very effective candidate screening process.
FAQs
What is recruitment marketing, and why is it important to use innovative strategies?
Recruitment marketing is the process of applying marketing techniques to attract and engage potential candidates for job opportunities within an organization. Innovative strategies are essential in recruitment marketing to stand out in a competitive job market, reach a wider pool of talent, and enhance the candidate experience.
How can social media be leveraged as part of innovative recruitment marketing strategies?
Social media platforms provide an excellent avenue for showcasing a company's employer brand, culture, and job opportunities. Innovative recruitment marketing on social media involves creating compelling content, interactive campaigns, and using employee advocacy to attract and engage potential candidates.
What role does employer branding play in recruitment marketing, and how can it be strengthened innovatively?
Employer branding is the image and reputation of an organization as an employer. It plays a crucial role in attracting top talent. Innovative approaches to employer branding include using virtual reality (VR) and augmented reality (AR) experiences to showcase the workplace environment and company culture.
How can data-driven recruitment improve the hiring process, and what tools are used for this purpose?
Data-driven recruitment involves using data analytics and artificial intelligence to make informed hiring decisions. Tools such as applicant tracking systems (ATS) help streamline the recruitment process, while data insights enable personalization of the candidate experience and improve sourcing and screening methods.