The concept of work-life balance has garnered increasing attention in today's globalized and interconnected world, where individuals strive to harmonize their professional commitments with personal and familial responsibilities.
This paper seeks to explore the intricate interplay between cultural influences and work-life balance from a cross-continental perspective. Work-life balance, a multifaceted phenomenon, is not only shaped by individual and work-related factors but is profoundly impacted by cultural dimensions. Understanding how diverse cultures shape attitudes towards work and personal life is crucial for promoting employee well-being, productivity, and overall societal health.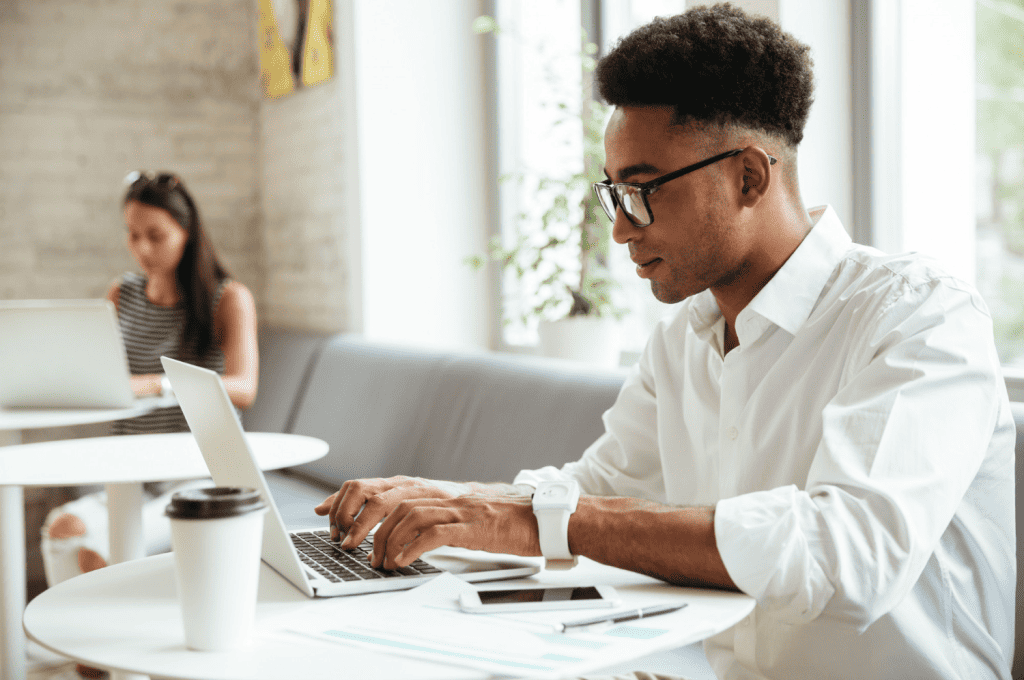 By delving into the cultural nuances that influence work-life balance, this paper aims to shed light on the varying approaches taken in North America, Asia, and Europe. Ultimately, this exploration will contribute to a broader comprehension of the challenges and opportunities faced by individuals, businesses, and policy-makers in fostering a harmonious equilibrium between work and life across different cultural contexts.
Hirebee includes all of the tools that you need to improve your ATS system, such as automated recruitment features like job distribution, candidate relationship management, and recruitment analytics.
The Concept of Work-Life Balance
Work-life balance refers to the equilibrium individuals seek between their professional commitments and personal well-being. It entails managing the demands of work alongside personal and family responsibilities, ultimately aiming for a fulfilling and harmonious life. This concept has gained immense prominence due to the evolving dynamics of modern workplaces and the recognition of its impact on overall mental and physical health, job satisfaction, and productivity.
Several interconnected factors contribute to work-life balance. Work-related factors encompass job demands, workload, flexibility, and the level of control an individual has over their tasks. Personal factors involve an individual's values, goals, priorities, and resources, including their social support networks. However, cultural factors exert a significant influence on how work-life balance is perceived and practiced.
Cultural norms and values shape the expectations and behaviors surrounding work and personal life. For instance, societies characterized by collectivism might prioritize family and community ties, potentially leading to different work-life boundary preferences compared to individualistic societies that emphasize personal achievements. Similarly, the degree of power distance within a culture can influence how comfortable employees feel in negotiating work arrangements.
Understanding the concept of work-life balance necessitates delving into these multifaceted factors, particularly the intricate interplay between cultural dimensions and their influence on individuals' perceptions and choices. This exploration forms a crucial foundation for the subsequent cross-continental analysis, shedding light on the diverse ways cultures shape work-life balance practices across different regions of the world.
Cultural Dimensions and Work-Life Balance
Cultural dimensions play a significant role in shaping individuals' behaviors, values, and attitudes, including how they perceive and manage work-life balance. Geert Hofstede's cultural dimensions framework provides a valuable lens through which to explore these influences. This section will delve into key cultural dimensions and their impact on work-life balance, shedding light on the intricate interplay between cultural values and individuals' experiences.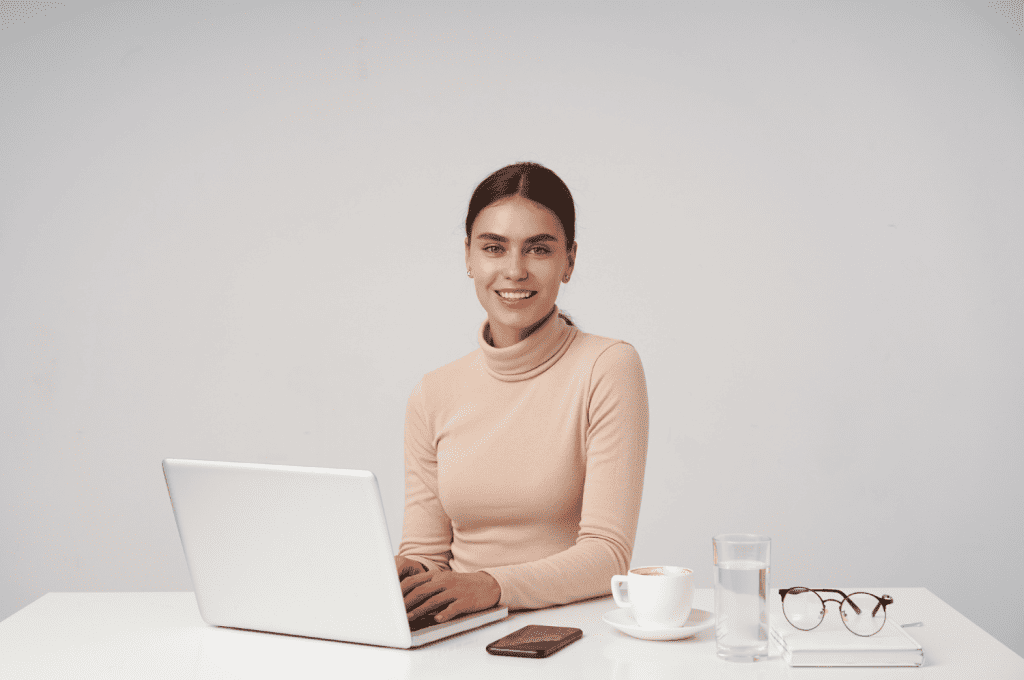 One critical dimension is Individualism vs. Collectivism, which reflects the extent to which a society prioritizes individual autonomy versus group harmony. Cultures with a strong individualistic orientation may emphasize personal achievements and career success, potentially leading to longer working hours and challenges in separating work from personal life. In contrast, collectivist societies may place greater importance on family and community ties, often promoting a more integrated work-life approach.
Power Distance, another dimension, highlights the degree of hierarchy and inequality accepted within a culture. Societies with high power distance might experience work environments where long hours and dedication to one's job are expected as a demonstration of loyalty and respect for authority. Conversely, low power distance cultures may encourage a more balanced approach, valuing personal well-being alongside professional commitments.
Masculinity vs. Femininity dimension delves into the distinction between competitive, achievement-oriented cultures (masculine) and nurturing, quality-of-life-oriented cultures (feminine). In masculine cultures, work might dominate, potentially affecting work-life balance, while in feminine cultures, emphasis on social relationships and personal fulfillment could lead to a more harmonized approach.
Uncertainty Avoidance reflects a society's comfort level with ambiguity and risk. High uncertainty avoidance cultures may prioritize job security and structured routines, potentially impacting work-life boundaries. Conversely, low uncertainty avoidance cultures may be more open to flexible work arrangements and innovative approaches, facilitating a healthier balance.
Finally, Long-term vs. Short-term Orientation highlights a culture's temporal focus. Societies with a long-term orientation may invest in employee well-being and development, contributing to a sustainable work-life equilibrium, while short-term oriented cultures might prioritize immediate results, potentially leading to work-related stress.
This section's exploration of cultural dimensions will serve as a foundation for the subsequent cross-continental comparison, elucidating the complex ways in which cultural values shape individuals' perceptions and practices regarding work-life balance.
Cross-Continental Comparison of Work-Life Balance
Achieving a harmonious work-life balance is influenced by a complex interplay of cultural factors that vary across different regions. This section conducts a comparative analysis of work-life balance practices in three distinct cultural contexts: North America, Asia, and Europe. By delving into these cases, we can gain valuable insights into how cultural norms, work values, and governmental policies shape individuals' experiences and expectations regarding work and personal life.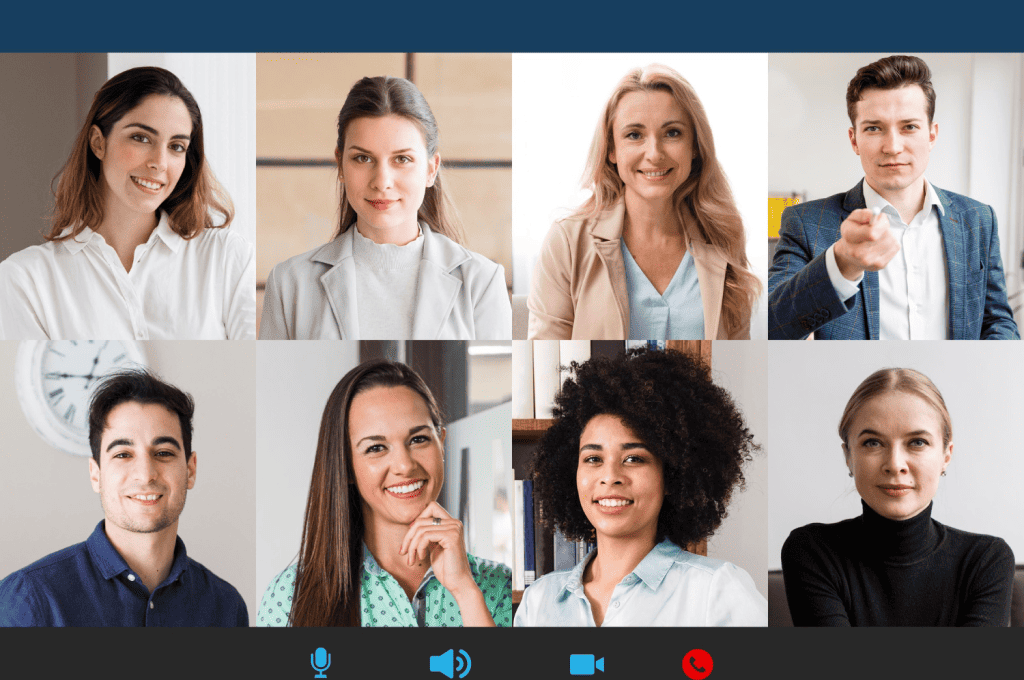 In North America, a predominantly individualistic culture places emphasis on autonomy, personal achievement, and work efficiency. This often leads to long working hours and an ambitious pursuit of career goals. Despite this, recent shifts in workplace culture have sparked discussions on remote work and flexible arrangements, aiming to provide employees with more control over their time and commitments.
Conversely, many Asian cultures, such as Japan and South Korea, exhibit a strong sense of collectivism and dedication to the organization. Long work hours and a cultural phenomenon known as "karoshi" (death by overwork) highlight the challenges of maintaining work-life balance. However, these countries have begun to address these issues through policies promoting shorter workweeks, encouraging vacation days, and supporting employee well-being.
In Europe, a diverse range of cultures yields varying approaches to work-life balance. Countries like Sweden and the Netherlands are known for their progressive policies, which prioritize shorter workdays, generous parental leave, and gender equality. Other European nations, while valuing leisure time, may still grapple with societal expectations around work intensity.
This cross-continental analysis underscores the necessity of recognizing cultural nuances in shaping work-life balance. It highlights the ongoing evolution of cultural norms and policies aimed at improving the delicate equilibrium between work and personal life. By examining these cases, we can glean insights into effective strategies for fostering work-life balance across diverse cultural landscapes.
Challenges and Opportunities
Achieving work-life balance is a universal goal, yet the interplay of cultural influences presents both challenges and opportunities in its realization. Across cultures, individuals encounter common challenges that hinder their ability to strike a harmonious equilibrium between their professional and personal lives. Role conflicts, arising from differing expectations placed on individuals by their families, societies, and workplaces, can generate stress and tension. The pervasive issue of workaholism, fueled by cultural norms valuing long working hours and dedication, can lead to burnout and strained relationships. Additionally, the lack of flexibility in work arrangements, often exacerbated by cultural values that prioritize stability and tradition, limits individuals' control over their time.
However, amidst these challenges lie promising opportunities for fostering work-life balance across cultures. Culturally sensitive diversity training can enhance mutual understanding and empathy, enabling individuals to navigate cross-cultural workplaces with greater ease. Embracing flexible work arrangements, such as remote work and flexible hours, can empower employees to adapt their schedules to suit their personal needs while fulfilling their professional obligations. The integration of technology, exemplified by the rise of remote work tools and communication platforms, offers the potential to transcend geographical boundaries and create a more balanced work environment.
To capitalize on these opportunities and address the challenges, businesses can adopt tailored strategies that respect cultural nuances while promoting work-life balance. Moreover, governments and international organizations can play a pivotal role by facilitating cross-cultural dialogue and advocating for inclusive policies that accommodate diverse work-life preferences. By recognizing and navigating the intricate interplay between culture and work-life dynamics, individuals and societies can move closer to realizing a more harmonious and fulfilling integration of work and personal life.
Best Practices and Lessons Learned
In the pursuit of work-life balance, numerous cultures have developed innovative strategies and initiatives that can serve as valuable examples for others seeking to achieve equilibrium between professional and personal spheres. By examining successful practices from around the world, a deeper understanding of the intersection between culture and work-life balance can be gained.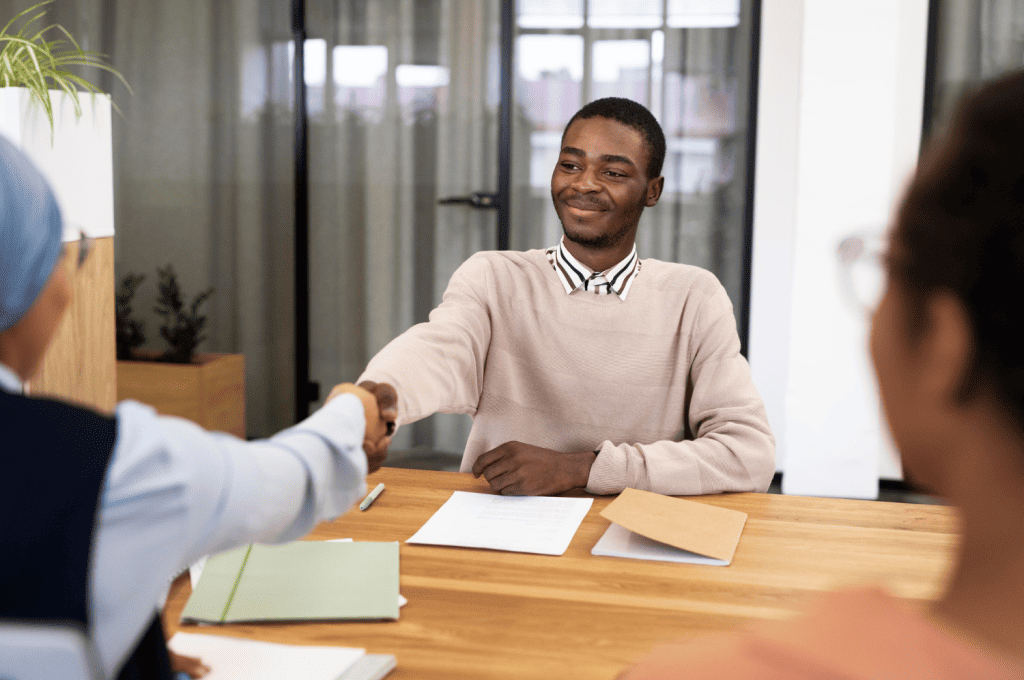 Sweden's progressive approach to work-life balance serves as a model for many nations. With an emphasis on flexibility, Sweden has implemented policies such as reduced work hours, generous parental leave, and the promotion of remote work. These measures reflect a cultural commitment to individual well-being and family values, resulting in higher levels of job satisfaction and productivity.
Conversely, Japan's struggle with overwork highlights the importance of addressing cultural norms that may hinder work-life balance. Japan has undertaken efforts to combat "karoshi" (death by overwork), including initiatives to limit overtime hours and encourage vacation days. This demonstrates the need for cultural transformation and policy adjustments to counteract detrimental work practices.
Canada's focus on work-life integration showcases the potential benefits of creating a fluid boundary between work and personal life. By emphasizing the importance of balancing various life roles, Canada's policies promote a harmonious coexistence between professional and personal responsibilities. This approach acknowledges the dynamic nature of modern lifestyles while accommodating diverse cultural backgrounds.
Lessons learned from cross-cultural initiatives underscore the significance of context and cultural adaptation in implementing effective work-life balance strategies. While universal principles may exist, successful outcomes hinge upon tailoring approaches to specific cultural contexts. Striking a balance between traditional values and modern demands is essential for fostering a sustainable work-life balance paradigm in culturally diverse societies.
In conclusion, studying best practices and lessons learned from different cultures offers valuable insights into creating effective work-life balance strategies. By recognizing the significance of cultural nuances, societies can move toward more harmonious and fulfilling lives for their citizens, bridging the gap between cultural diversity and individual well-being.
Conclusion
In a rapidly globalizing world, understanding cultural influences on work-life balance is imperative. This cross-continental perspective highlights how diverse cultural dimensions shape attitudes, behaviors, and policies. By recognizing common challenges and embracing successful strategies, businesses and governments can foster environments conducive to harmonizing work and personal life. Cultural sensitivity, tailored policies, and technological advancements emerge as pivotal tools for achieving this equilibrium. As we navigate the complexities of our interconnected societies, acknowledging and accommodating these cultural nuances not only enhances individual well-being but also contributes to a more balanced and inclusive global workforce.
Hirebee makes it much easier to optimize your trading process through improved job distribution and automated recruitment marketing.
FAQs
What is work-life balance, and why is it important to study its cultural influences?
Work-life balance refers to the equilibrium between professional responsibilities and personal well-being. Studying its cultural influences helps us understand how diverse societies shape attitudes, behaviors, and policies regarding work and personal life, contributing to more effective strategies for achieving balance.
What are cultural dimensions, and how do they impact work-life balance?
Cultural dimensions are cultural frameworks that influence behaviors and values. They include dimensions like individualism vs. collectivism, power distance, masculinity vs. femininity, uncertainty avoidance, and long-term vs. short-term orientation. These dimensions impact work-life balance by shaping attitudes toward work, family, and leisure.
How does work-life balance differ across continents?
Work-life balance varies across continents due to cultural norms, societal values, and government policies. For example, North America emphasizes individualism and flexibility, while some Asian countries prioritize long work hours. European nations often focus on work-life integration and social support systems.
What challenges are commonly faced in achieving work-life balance across cultures?
Role conflicts, workaholism, and inflexible work arrangements are common challenges in achieving work-life balance. Cultural norms and societal pressures can exacerbate these challenges, making it crucial to understand cultural influences on these issues.
What are some successful strategies for promoting work-life balance in different cultures?
Sweden's flexible work policies, Japan's efforts to combat overwork, and Canada's emphasis on work-life integration are successful strategies. These examples showcase the importance of cultural adaptation and tailoring policies to local contexts.