What is Clubhouse?
Before talking about its potential for recruitment, if you're not familiar, Clubhouse is an audio-based social networking app. Currently, the app is considered fairly exclusive, as users can only join the platform with an invitation from a friend. It is also only available on iOS devices, and the startup just recently announced that they will start working on the Android version. Clubhouse, which has become the new craze in Silicon Valley, features some of the most influential people such as Elon Musk, Mark Zuckerberg, Bill Gates, Kevin Hart among many others.
So how does this new paradigm of social media work? Yes, Clubhouse is a social media — audio-based social media. Its units are Clubs and Rooms. Anyone can create a room, but creating a Club is still quite limited and you have to be put on a waitlist. You can join rooms, where you have the speakers and the listening audience; the listening audience can 'raise their hands' to request to be invited to the 'stage' to have a chance to ask questions, give their two cents on a topic or just socialize with the speakers.
One of the main usages for Clubhouse right now is easily creating virtual spaces (called rooms) for conferences. Some of the main appeals of the app are:
Its super-simple interface, which makes it easy for moderators to control the room.
The ease of being able to talk with some of the most influential people in their respective fields.
The visibility of rooms through feeds.
The ease of just being able to hop in and engage in any interesting discussion.
Such an audio-based interactive media is by no means a never-before-seen idea, but it may just be that Clubhouse is the best to ever do it. With other such apps like Discord, the visibility of conversations may be limited. There is no such feed as there is in Clubhouse, rooms are harder to moderate, rooms do not have descriptions like they do in Clubhouse and conversations are limited within communities. You don't have the same reach as you do with Clubhouse.
Could Clubhouse Be the Next Big Thing for Recruitment?
As the app gains momentum, and more and more people are let in through invitations, everyone is left wondering, "How can I use Clubhouse for my line of work?". It is generally a good idea to be ahead of the crowd and be prepared for the newest trends which disrupt the status quo. So, how can recruiters be prepared for Clubhouse? Here are some ideas on how to use Clubhouse for your recruitment.
Advancing Your Employer Brand
One of the most wonderful things about Clubhouse is the ease of creating conferences and events within a couple of taps, and the ease of acquiring an audience who can participate and engage with the speakers — all free of charge. As such, Clubhouse may be a great place for the staff members of your company to interact with passive and active candidates. From the CEOs, to the administrative staff and to any employee in the company, candidates can directly ask questions to the team and better understand the company culture. This may be a more authentic way for employees to give testimonials, and for the company culture to be presented.
This can definitely be a good idea to explore. Employers can create incentives for employees to participate in these types of events, much like how incentive is created for employees to refer job openings to their network. May Clubhouse soon become the ultimate social media for keeping candidates engaged? Only time will tell.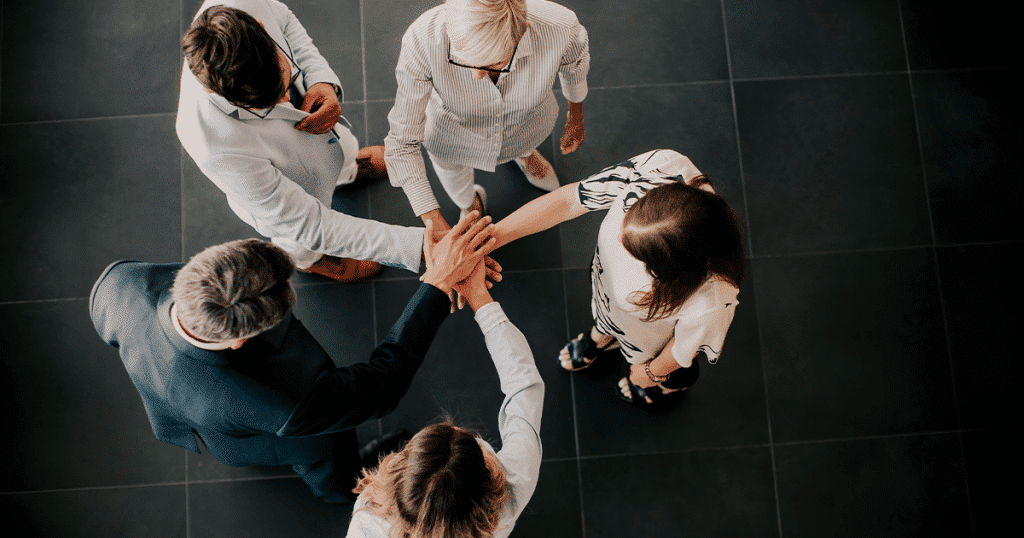 Creating Virtual HR Conferences and Networking
HR conferences are a great place for HR professionals to get industry insights from leading professionals, network, exchange ideas and acquire advice from other HR people. Just as hiring is slowly becoming borderless, now with Clubhouse, HR conferences might too become borderless. Simply, getting a lot of these things done with Clubhouse is just easier and more convenient. Of course, this is not to say that remote conferences will completely replace in-person conferences, but it will enable people in the HR space to network across the globe and attend conferences with people they otherwise wouldn't be able to.
We at Hirebee are now very active on Clubhouse. We have already created a couple of rooms to discuss the future of work, age discrimination in recruitment, employer branding and other interesting topics. Being a diverse intercontinental team, we are super excited to take advantage of this opportunity and network with HR across the globe! As you probably know, networking is super important, and we believe that Clubhouse will severely facilitate networking.
Hosting Virtual Career Fairs
Previously, we had written an article on the challenges posed by virtual job interviews, and in a way, virtual career fairs see similar challenges. Limited body language evaluation and non-verbal communication may make the practice less productive, but, in almost all cases, a virtual career fair is better than no career fair!
Hosting virtual career fairs with Clubhouse is also a great idea when companies are looking to hire talent irrespective of location. It can really help widen the talent pool and attract people to join who otherwise wouldn't be able to.
So….
In conclusion, employer branding, virtual HR conferences and networking, and hosting virtual career fairs are some ways how Clubhouse could be used for recruitment. The platform is still in its early stages of growth, and hasn't made a huge impact on HR yet, but who knows what the future holds for Silicon Valley's new favorite startup.
We'd be happy to hear your views on how Clubhouse could change the way people hire in the future. Are you a believer or a skeptic? Let us know!