In today's rapidly evolving job market, traditional methods of distributing job opportunities are no longer sufficient to meet the dynamic demands of employers and job seekers alike. As the competition for top talent intensifies, organizations are compelled to explore innovative job distribution techniques to gain a competitive edge. This paper aims to delve into the realm of forward-thinking strategies that have emerged to transform the recruitment landscape.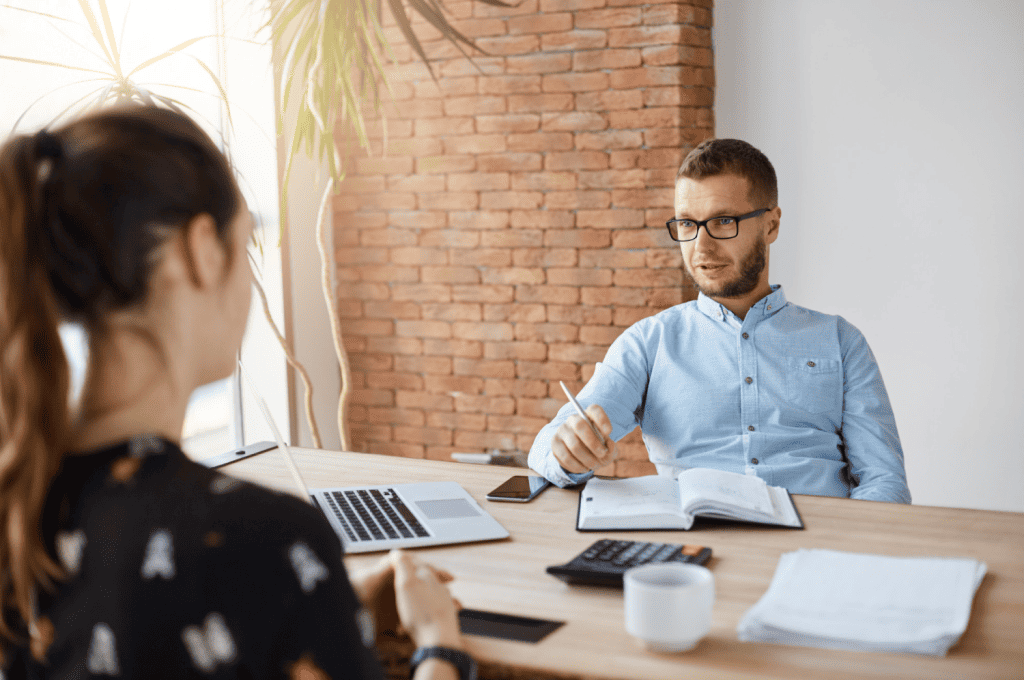 The traditional approaches to job distribution suffer from limitations such as restricted reach, high costs, and inefficient candidate selection. To address these challenges, a new wave of innovative practices has emerged, leveraging technology, social media, and collaborative hiring strategies. From AI-powered job matching algorithms and virtual reality job fairs to micro-targeting on social platforms and talent-sharing networks, these techniques hold immense promise in reshaping the recruitment process.
Through insightful case studies and analysis, we will explore successful implementations of these techniques and highlight their benefits and challenges. Moreover, we will shed light on future trends and offer practical recommendations for organizations seeking to embrace these innovative job distribution methods. By doing so, businesses can not only attract top talents but also nurture a diverse and dynamic workforce that propels them towards success in the 21st-century job market.
Challenges with Traditional Job Distribution Techniques
Traditional job distribution techniques have long been the cornerstone of the hiring process. However, they come with inherent limitations that hinder an organization's ability to attract and acquire the best talent. One of the most significant challenges is the limited reach and visibility of traditional methods. Relying solely on job boards, newspaper advertisements, or physical job fairs restricts the potential candidate pool and overlooks valuable talent in untapped channels.
Moreover, the conventional methods are often costly and time-consuming. Organizations invest substantial resources in posting job listings, sorting through countless resumes, and conducting multiple rounds of interviews. The inefficiency of these processes can lead to missed opportunities and delays in filling critical positions.
Another pressing issue with traditional job distribution is the lack of efficiency in candidate screening and selection. The manual approach can result in overlooking suitable candidates or selecting individuals based on subjective judgments rather than objective criteria.
Furthermore, the conventional methods tend to foster limited diversity in candidate pools. Without actively exploring new avenues, organizations may unintentionally perpetuate homogeneity within their workforce.
Addressing these challenges requires a shift towards innovative job distribution techniques that leverage technology, social networks, collaborative hiring strategies, and opportunities presented by the gig economy. By embracing these innovations, organizations can widen their candidate reach, streamline the hiring process, and create a more diverse and talented workforce, ultimately gaining a competitive edge in today's dynamic job market.
Overview of Innovative Job Distribution Techniques
In recent years, the job market has undergone significant transformations, and traditional job distribution techniques are no longer sufficient to meet the dynamic demands of modern recruitment. As organizations strive to attract top talent and improve their hiring processes, they are turning to innovative job distribution techniques that leverage technology, social media, collaboration, and remote work opportunities. This section provides an overview of these innovative approaches and how they are reshaping the recruitment landscape.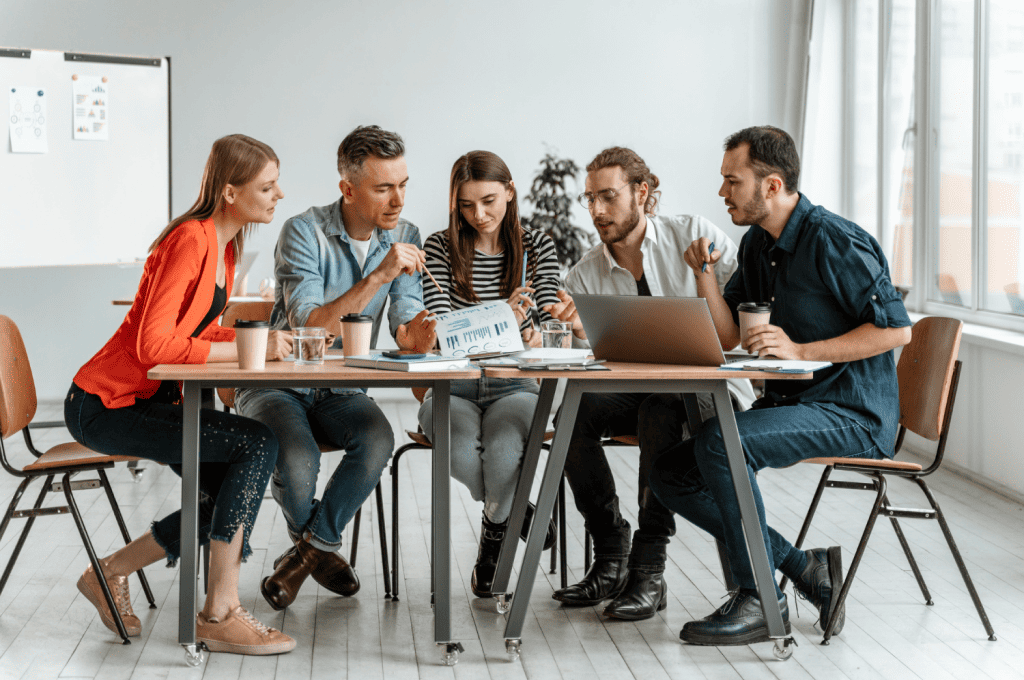 Technology-driven approaches:
AI-powered job matching algorithms:
AI and machine learning algorithms have revolutionized the way candidates and job openings are matched. Advanced AI-powered platforms can analyze job descriptions, candidate profiles, and historical hiring data to identify the most suitable candidates for specific roles. This approach not only saves time but also improves the quality of candidate matches, leading to higher retention rates and reduced turnover.
Gamification in job advertising:
Gamification techniques are being used to make job advertisements more engaging and interactive. This involves turning the application process into a game-like experience, which not only attracts potential candidates but also provides valuable insights into their skills and problem-solving abilities. Gamification enhances employer branding and creates a positive candidate experience.
Virtual reality job fairs:
Virtual reality (VR) technology allows companies to host job fairs in a simulated environment, enabling candidates from anywhere in the world to attend. VR job fairs eliminate geographical barriers, offering a cost-effective and inclusive way to connect with potential candidates. Companies can showcase their work culture and facilities, while candidates can engage in real-time conversations with recruiters and hiring managers.
Social media and online platforms:
Leveraging social networks for referrals:
Employee referrals have long been valued for their effectiveness in bringing in top talent. With the advent of social media, this approach has become even more powerful. Companies encourage employees to share job openings on their personal networks, expanding the reach of job advertisements to a wider audience of potential candidates.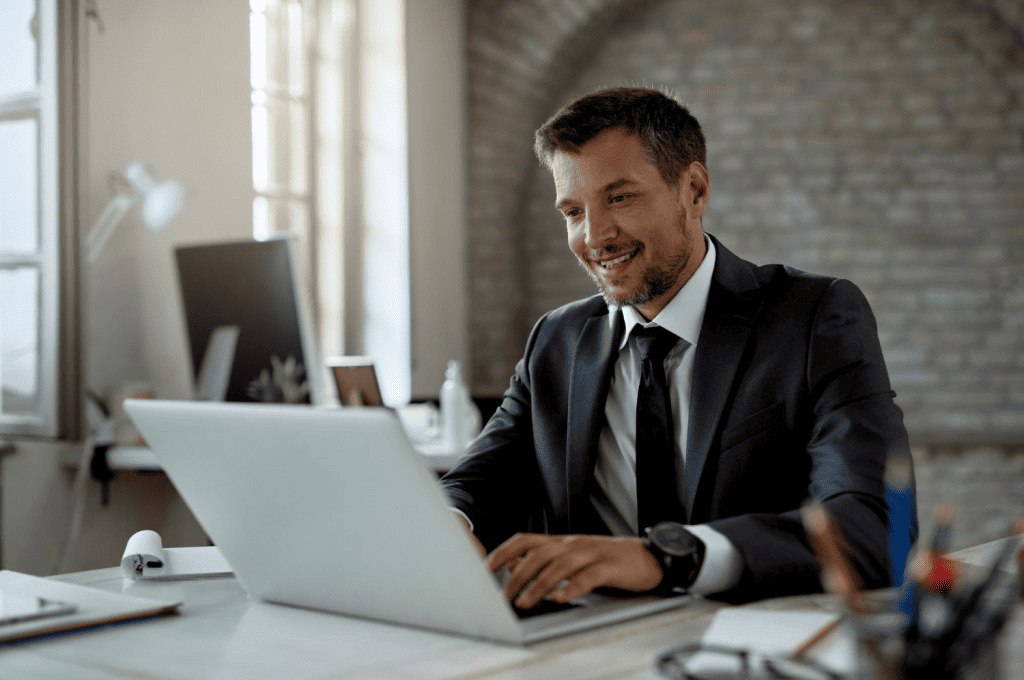 Micro-targeting on social media:
Social media platforms provide robust advertising tools that allow companies to target specific demographics, interests, and skillsets. Micro-targeting ensures that job advertisements are shown to the most relevant audience, increasing the chances of attracting qualified applicants.
Engaging with online communities and forums:
Companies can actively participate in relevant online communities, such as industry-specific forums, social media groups, and professional networks. Engaging with potential candidates in these spaces builds trust and establishes the company's expertise, making it more appealing to job seekers.
Collaborative hiring strategies:
Partnering with educational institutions:
Collaborating with universities, colleges, and vocational schools can be an effective way to tap into fresh talent. Establishing internship programs, participating in career fairs, and sponsoring student projects can create a strong pipeline of skilled candidates who are familiar with the company's values and culture.
Encouraging employee referrals and internal mobility:
Employees who have a positive experience at a company are more likely to refer like-minded individuals. Encouraging and incentivizing employee referrals can lead to the discovery of hidden talents. Additionally, promoting internal mobility allows employees to explore new roles within the organization, reducing recruitment costs and enhancing retention.
Creating talent-sharing networks with other companies:
In sectors with specialized skill demands, companies can collaborate to form talent-sharing networks. These networks allow companies to share temporary or part-time resources, giving access to a diverse pool of skilled professionals without the need for full-time employment.
Gig economy and remote work opportunities:
Embracing freelancers and contractors:
Embracing the gig economy allows companies to tap into a global talent pool and access specialized skills without the commitment of permanent employment. Freelancers and contractors can be hired for specific projects, providing flexibility and cost savings.
Exploring remote and distributed teams:
Remote work has become increasingly popular and accepted by both employers and employees. By offering remote work opportunities, companies can attract talent from anywhere, leading to a more diverse and inclusive workforce.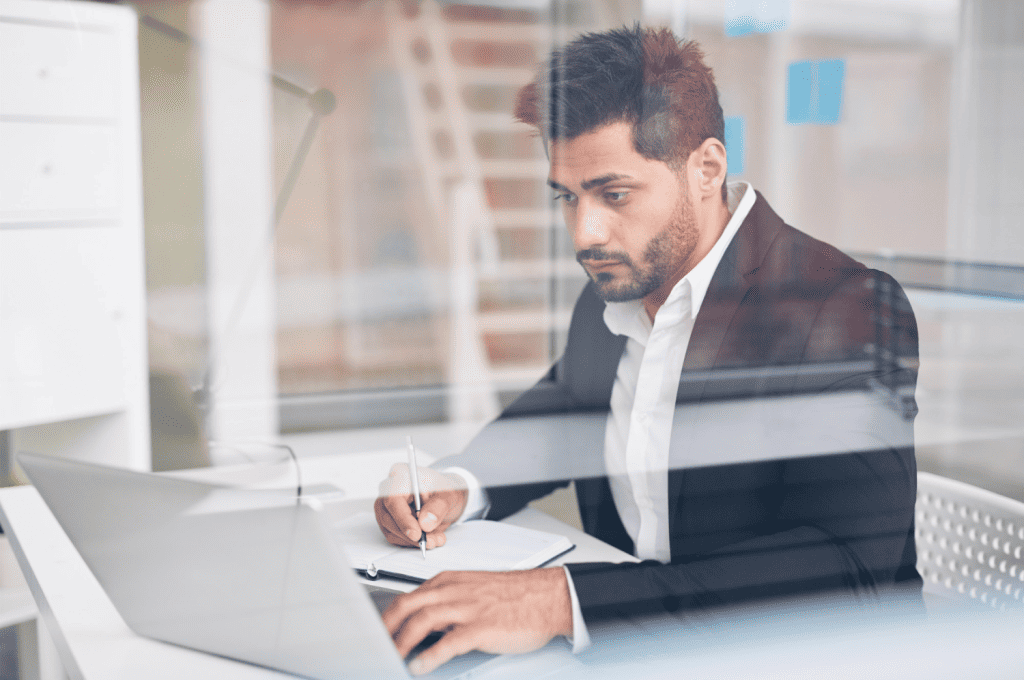 These innovative job distribution techniques present unique opportunities for organizations to rethink their recruitment strategies and stay ahead in a competitive job market. As the workforce continues to evolve, embracing these approaches will be crucial in attracting the best talent and building a successful and dynamic workforce.
Case Studies: Successful Implementation of Innovative Techniques
In this section, we will delve into real-world case studies of companies that have successfully implemented innovative job distribution techniques. These examples will illustrate the effectiveness of these approaches and shed light on the potential benefits they can bring to an organization's recruitment efforts.
Company X: Utilizing AI-powered job matching for improved candidate fit
Company X, a fast-growing technology startup, faced challenges in finding the right talent to match their specialized roles. They decided to adopt AI-powered job matching technology to enhance their hiring process. The AI algorithm analyzed job descriptions, applicant resumes, and other relevant data to identify the most suitable candidates for specific positions. By incorporating this technology into their applicant tracking system, Company X significantly reduced the time spent on manual screening and improved the accuracy of candidate matches.
The Results:
Increased efficiency:
The AI-powered job matching system reduced the time-to-hire by 30%, allowing Company X to fill critical roles faster.
Better candidate fit:
The algorithm's ability to analyze and match skills, experience, and preferences resulted in higher-quality candidates who were more likely to succeed in the organization.
Improved candidate experience:
The system provided personalized feedback to applicants, enhancing the company's employer brand and reputation.
Company Y: Leveraging social media micro-targeting for increased applications
Company Y, an established consumer goods company, aimed to attract more diverse and qualified candidates to its job openings. They decided to leverage social media micro-targeting, tailoring job ads to specific demographics and interests. By using analytics tools, Company Y identified potential candidates who were actively seeking new opportunities and strategically placed job advertisements in their social media feeds.
The Results:
Expanded reach:
Micro-targeting allowed Company Y to reach a wider audience of potential candidates who might not have otherwise discovered their job opportunities.
Increased applications:
The personalized approach resulted in a higher number of applications from candidates with relevant skills and experiences.
Diverse candidate pool:
By reaching out to candidates from diverse backgrounds, Company Y improved its chances of hiring individuals with unique perspectives and talents.
Company Z: Building a talent-sharing network for specialized skill acquisition
Company Z, a medium-sized consulting firm, faced challenges in finding specialized talent for short-term projects. To address this, they collaborated with other companies in their industry to build a talent-sharing network. This network allowed participating organizations to share talent and resources for specific projects or periods of high demand.
The Results:
Access to specialized skills:
Company Z could tap into a larger pool of specialized talent from partner companies, allowing them to take on more diverse and complex projects.
Resource optimization:
By sharing talent, companies in the network could maximize the utilization of their workforce and reduce the need for layoffs during slow periods.
Strengthened industry relationships:
The talent-sharing network fostered collaboration and trust among participating companies, leading to potential future partnerships and business opportunities.
Company A: Embracing the gig economy to meet fluctuating demands
Company A, a global manufacturing company, faced challenges in managing fluctuating demands for its products. They decided to embrace the gig economy model by hiring freelancers and contractors for short-term assignments during peak periods. Online platforms for gig workers were used to quickly identify and onboard skilled professionals.
The Results:
Scalability and flexibility:
By utilizing gig workers, Company A could quickly scale up its workforce during high-demand periods and reduce it during slower times, improving operational efficiency.
Cost savings:
Hiring gig workers for specific projects helped Company A avoid long-term overhead costs associated with full-time employees during periods of low demand.
Access to specialized expertise:
Company A could tap into a vast talent pool of specialized professionals from different parts of the world, bringing in diverse skills and fresh perspectives.
These case studies highlight the effectiveness of innovative job distribution techniques in addressing various recruitment challenges and improving overall hiring outcomes. By adopting such strategies, companies can gain a competitive advantage in attracting and securing top talent while staying agile in an ever-evolving job market.
Conclusion
In conclusion, embracing innovative job distribution techniques is imperative for organizations seeking to stay competitive in the ever-evolving job market. Traditional methods have their limitations, and exploring AI-powered algorithms, social media platforms, collaborative hiring strategies, and the gig economy opens up new possibilities for wider candidate reach, improved screening, and cost efficiencies. While challenges exist, the benefits outweigh them as companies witness enhanced diversity, branding, and overall hiring effectiveness. Looking ahead, the future holds even more promising advancements in technology and remote work trends. Organizations must adapt, continuously evaluate their strategies, and remain open to change to secure their position in the dynamic world of talent acquisition.
FAQs
What are traditional job distribution techniques?
Traditional job distribution techniques refer to the conventional methods used by organizations to advertise job openings, such as posting on job boards, using recruitment agencies, and conducting on-site job fairs.
Why do we need innovative job distribution techniques?
Innovative job distribution techniques are necessary to overcome the limitations of traditional methods, such as limited reach, high costs, and inefficiencies in candidate screening. They help organizations tap into a wider talent pool and attract diverse and qualified candidates.
What are technology-driven job distribution approaches?
Technology-driven job distribution approaches leverage advancements in AI, machine learning, and virtual reality to improve the recruitment process. Examples include AI-powered job matching algorithms, gamification in job advertising, and virtual reality job fairs.
How can social media be used for job distribution?
Social media can be utilized for job distribution through various means, including micro-targeting job advertisements to specific demographics, engaging with online communities and forums, and leveraging employee referrals through social networks.
What are collaborative hiring strategies?
Collaborative hiring strategies involve partnering with educational institutions to access fresh talent, encouraging employee referrals and internal mobility, and creating talent-sharing networks with other companies to share resources and skills.