In today's rapidly evolving business landscape, the pursuit of diversity and inclusion has emerged as a cornerstone of progressive organizations. Acknowledging the societal and economic benefits of a diverse workforce, companies are increasingly recognizing the need for fair and equitable recruitment practices. As traditional methods often inadvertently perpetuate biases, the integration of automation into recruitment processes holds promise for mitigating these disparities.
This introduction sets the stage for exploring the realm of "Automating Diversity and Inclusion: Strategies for Fair and Equitable Recruitment." By delving into the pivotal role of recruitment automation in promoting diversity, countering bias, and fostering inclusive workplaces, this paper unveils innovative approaches that redefine how organizations identify and engage with talent. In a world where technological advancements shape the way we operate, this exploration serves as a compass guiding organizations toward a more just and representative workforce, thereby fortifying their competitive edge and enriching their organizational fabric.
Hirebee focuses on offering you some of the best automated hiring features in the market, including job distribution, candidate sourcing, and candidate screening.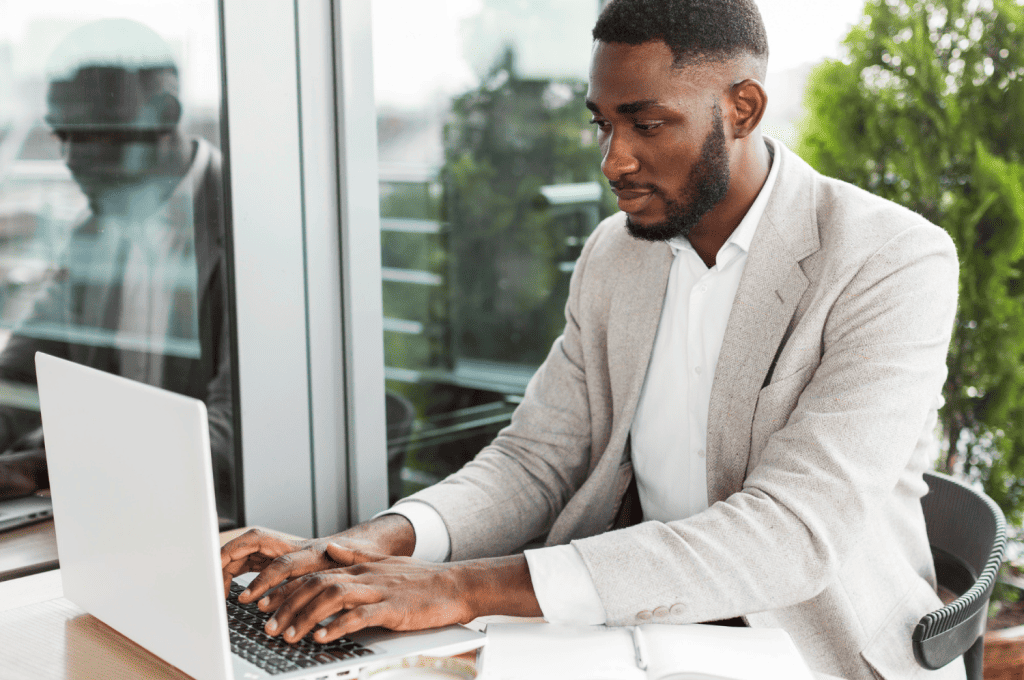 Understanding Automated Recruitment
Definition and Concept of Automated Recruitment
Automated recruitment refers to the utilization of technology, particularly artificial intelligence (AI) and machine learning, to streamline and enhance various stages of the recruitment process. This involves the automation of tasks such as sourcing candidates, resume screening, skills assessment, and even initial interviews. Automated recruitment systems aim to improve efficiency, reduce bias, and ensure fair and equitable treatment of all candidates, ultimately leading to a more diverse and inclusive workforce.
Benefits of Automation in Recruitment Processes
Enhanced Efficiency: Automated recruitment can significantly speed up the hiring process by quickly sifting through large volumes of resumes and applications, allowing recruiters to focus on more strategic tasks.
Reduced Bias: By relying on data-driven algorithms, automated systems can help mitigate human biases that often influence hiring decisions, leading to a fairer evaluation of candidates.
Scalability: Automated systems can handle a high volume of applicants without compromising the quality of screening and assessment.
Consistency: Algorithms consistently apply predetermined criteria to evaluate candidates, reducing variability in decision-making.
Data-Driven Insights: Automation provides valuable data and analytics that can inform recruitment strategies, track diversity metrics, and identify areas for improvement.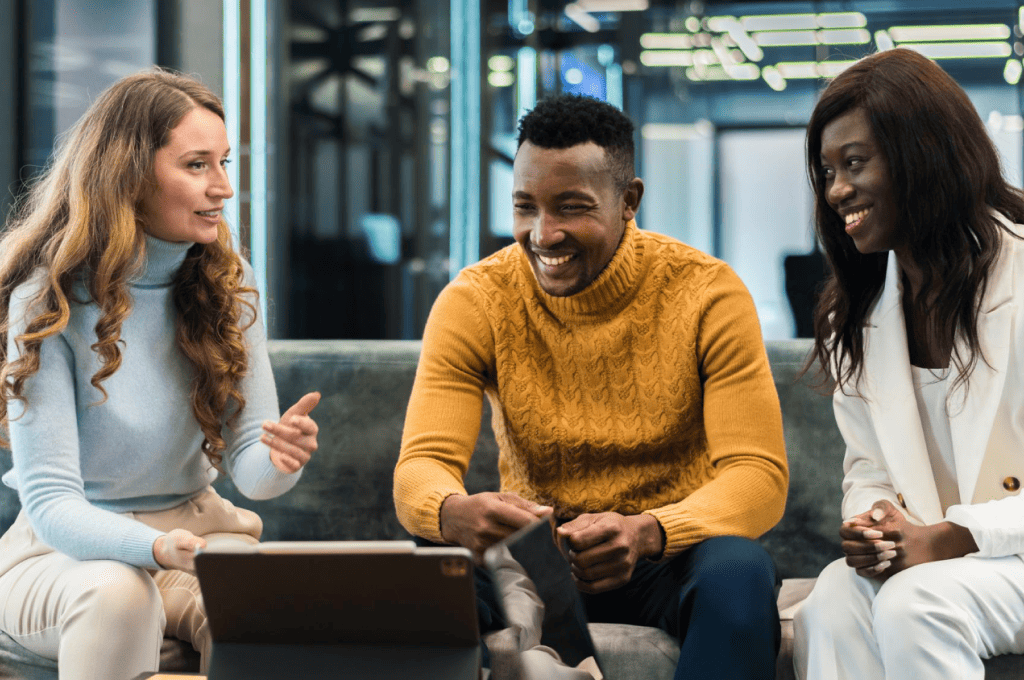 Potential Risks and Concerns Related to Automated Recruitment
Algorithmic Bias: If not carefully designed and monitored, automated recruitment systems can perpetuate or even amplify biases present in historical data, leading to discriminatory outcomes.
Lack of Human Touch: Overreliance on automation may lead to a disconnect between candidates and employers, potentially affecting candidate experience and employer branding.
Skills Mismatch: Automated systems might struggle to accurately assess complex skills or qualities that are not easily quantifiable, potentially overlooking qualified candidates.
Ethical Considerations: Decisions made by automated systems can be difficult to explain or justify, raising concerns about transparency and accountability.
Privacy Concerns: The use of candidate data in automated recruitment processes requires careful handling to ensure compliance with data protection regulations.
In conclusion, understanding automated recruitment is essential for organizations aiming to modernize their hiring processes and promote diversity and inclusion. While automated recruitment holds the potential to revolutionize how talent is sourced and evaluated, it also demands a comprehensive understanding of its benefits, risks, and ethical considerations. By leveraging technology thoughtfully and ethically, organizations can harness the power of automation to create fairer, more inclusive, and efficient recruitment processes.
Sure, let's delve into the details of Section III: "Strategies for Fair and Equitable Recruitment Automation" in the context of "Automating Diversity and Inclusion: Strategies for Fair and Equitable Recruitment."
Strategies for Fair and Equitable Recruitment Automation
Data Collection and Analysis
Gathering diverse and representative data: The foundation of any effective diversity and inclusion strategy lies in collecting comprehensive and diverse data. Automated recruitment systems should gather information from a wide range of sources to ensure representation across different demographics, including gender, ethnicity, age, and more.
Using AI for unbiased data analysis: Machine learning algorithms can be employed to analyze data without human biases. This involves identifying historical biases in recruitment data and correcting them to ensure a fair representation of candidates from various backgrounds.
Algorithm Development
Designing algorithms for inclusive job descriptions: Automated systems can help create job descriptions that use inclusive language, appealing to a broader spectrum of candidates. This approach ensures that job postings do not inadvertently discourage certain groups from applying.
Mitigating bias in screening and shortlisting processes: Algorithms can be designed to identify and eliminate biased criteria that might lead to discriminatory outcomes. These algorithms can analyze candidate qualifications without considering factors unrelated to the job's requirements.
Natural Language Processing (NLP) for Inclusive Communication
Crafting inclusive language in job postings: Natural Language Processing can assist in crafting job descriptions that are free from biased language, promoting an inclusive and welcoming environment for all candidates.
NLP tools for detecting biased language: NLP algorithms can be employed to scan and analyze job postings for potentially biased language, providing suggestions for more inclusive alternatives.
Skill-Based Assessments
Implementing skill-based evaluations: Instead of relying solely on educational background or previous job titles, skill-based assessments can be automated to evaluate candidates based on their actual abilities and potential to perform in the role.
Reducing reliance on traditional credentials: Automated systems can be programmed to give less weight to traditional credentials that might perpetuate existing inequalities, focusing instead on the skills and competencies required for the job.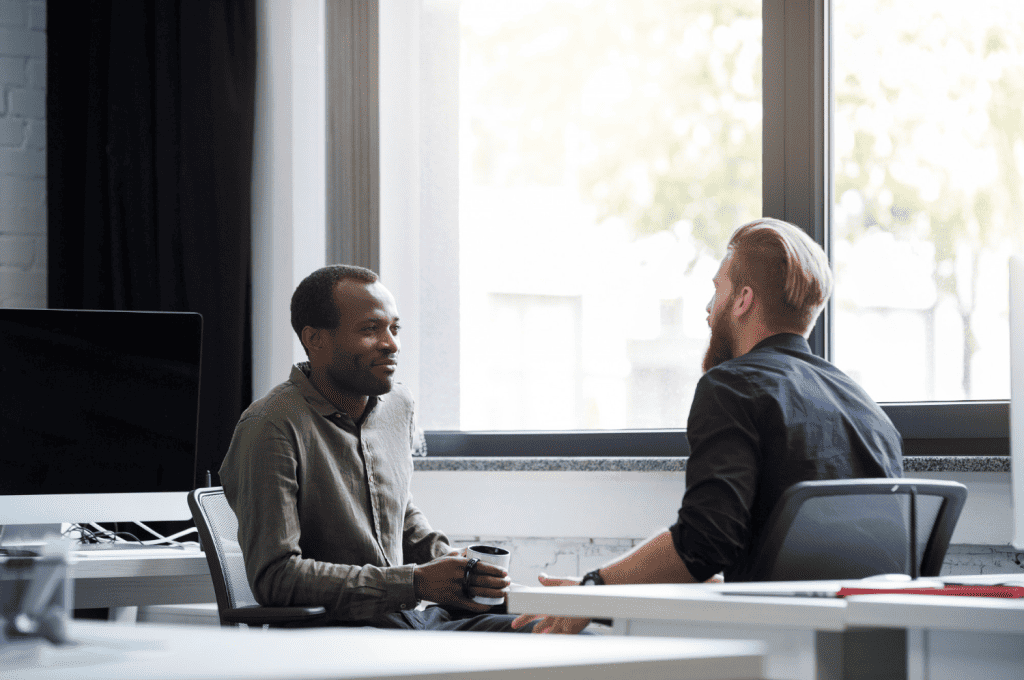 Blind Recruitment
Removing personally identifiable information (PII) from applications: Automated systems can anonymize candidate applications by removing names, photos, and other PII. This approach helps reduce unconscious bias during the initial stages of candidate evaluation.
Evaluating candidates based on qualifications rather than demographics: Blind recruitment emphasizes assessing candidates solely on their qualifications, enabling a more objective evaluation process and reducing the influence of unconscious biases.
These strategies collectively contribute to creating a more inclusive and equitable recruitment process through automation. By leveraging technology and data-driven insights, organizations can mitigate biases, broaden their candidate pool, and provide equal opportunities for candidates from diverse backgrounds. It's important to note that while automation can significantly improve diversity and inclusion efforts, continuous monitoring, adjustment, and human oversight are essential to ensure that the technology aligns with the organization's values and goals.
Certainly! Here's a more detailed exploration of Section IV: "Implementing Automated Diversity and Inclusion Strategies."
Implementing Automated Diversity and Inclusion Strategies
Collaboration with AI and HR Experts
Effective implementation of automated diversity and inclusion (D&I) strategies requires collaboration between artificial intelligence (AI) specialists and human resources (HR) professionals. AI experts can contribute their technical knowledge to design algorithms that minimize bias and ensure fair assessment, while HR professionals provide insights into the nuances of diversity and inclusion in recruitment. Regular discussions and cross-functional teamwork are essential to develop a recruitment process that aligns with organizational values and goals.
Customization and Calibration
No one-size-fits-all approach exists when it comes to D&I. Automated recruitment systems should allow for customization and calibration to cater to the specific needs of each organization. This involves fine-tuning algorithms to reflect the unique culture, industry, and hiring goals of the company. By tailoring the automation to the company's context, the recruitment process becomes more attuned to identifying the skills, experiences, and traits that contribute to a diverse and inclusive workforce.
Continuous Monitoring and Adjustment
Automation is not a set-it-and-forget-it solution. Regular monitoring and adjustment are crucial to ensure that the automated D&I strategies remain effective over time. HR teams should analyze recruitment outcomes, track key metrics, and assess the diversity of candidates at different stages of the process. This ongoing evaluation enables timely identification of any emerging biases or shortcomings in the automated system, allowing for prompt adjustments and improvements.
Transparency and Communication with Candidates
Transparency is essential in building trust with candidates and demonstrating the commitment to fair and equitable recruitment. Organizations should clearly communicate the use of automated tools in the hiring process and provide candidates with information on how these tools are designed to promote diversity and mitigate bias. This open communication helps candidates understand the selection criteria and fosters a sense of inclusivity in the application process.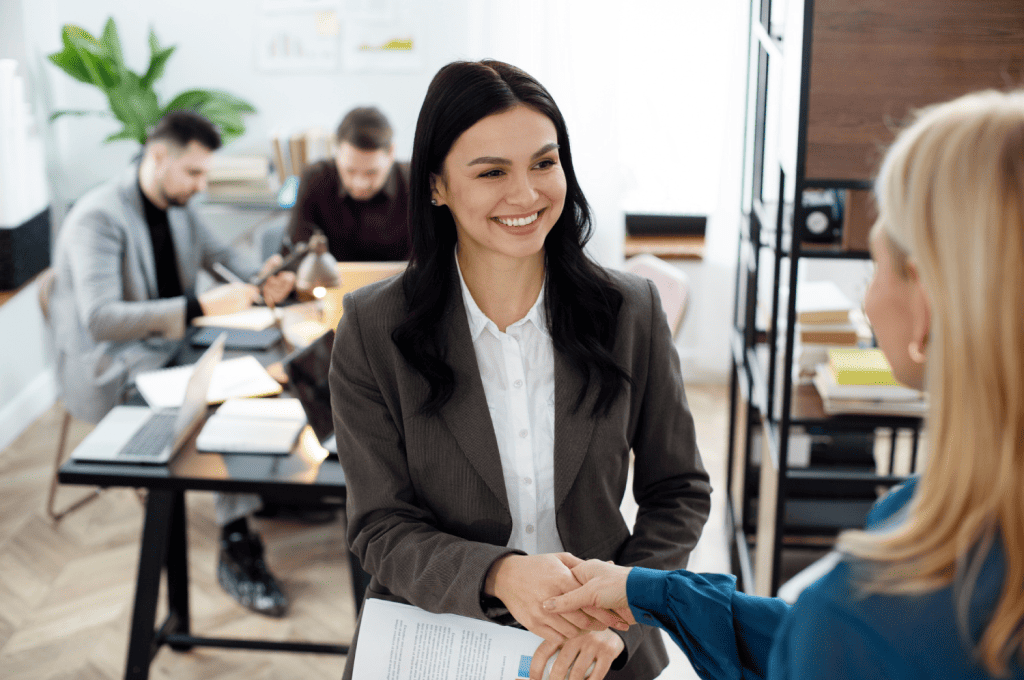 Automated D&I strategies should also be designed to provide feedback to candidates whenever possible. This feedback can help candidates understand why they were selected or not selected for certain positions, helping them to improve their future applications and contributing to a more transparent and respectful recruitment process.
By diligently implementing these strategies, organizations can harness the power of automation to foster a diverse and inclusive workforce while maintaining a high standard of fairness and equity in their recruitment practices.
Remember, the success of automated D&I strategies not only depends on the technology but also on the commitment and dedication of the people involved in the process. The collaboration between AI experts, HR professionals, and candidates is essential to realize the full potential of automated diversity and inclusion in recruitment.
Case Studies and Real-World Examples
This section presents illuminating case studies and real-world instances showcasing the effective integration of automated diversity and inclusion strategies into recruitment processes.
Company A serves as an exemplar of successful implementation. By employing meticulously designed algorithms, they substantially reduced unconscious biases in candidate screening. The adoption of skill-based assessments ensured a fair evaluation of applicants, fostering a diverse talent pool. Transparent communication with candidates about the automation process bolstered trust.
In contrast, Company B faced hurdles during their automation journey. Despite initial enthusiasm, challenges emerged due to algorithmic insensitivity to certain cultural nuances. Through diligent recalibration and ongoing monitoring, they managed to rectify these issues and salvage their efforts.
Additionally, broader industry initiatives, such as collaborative platforms sharing best practices, have yielded encouraging results in leveling the recruitment playing field.
These case studies underscore the potential of automated diversity and inclusion strategies in reshaping recruitment. They emphasize the importance of customization, continuous vigilance, and collaboration with AI and HR experts. As organizations learn from these examples, they can harness automation's transformative power to engender fair, unbiased, and inclusive recruitment practices across industries.
Conclusion
In the rapidly evolving landscape of recruitment, automated strategies for diversity and inclusion stand as catalysts for a fairer and more equitable future. By harnessing the power of data analysis, inclusive language, and skill-based assessments, organizations can transcend biases and foster a workforce that truly reflects the richness of human diversity. Ethical vigilance, continuous monitoring, and collaboration with experts are imperative to mitigate unintended biases. As we navigate this transformative journey, let us remain committed to transparency, accountability, and the shared goal of creating workplaces where every individual's potential is recognized and valued, shaping a brighter and more inclusive tomorrow.
Hirebee offers various features that make finding the right candidates much easier through effective candidate screening features and better analytics
FAQs
What is the significance of diversity and inclusion in recruitment?
Diversity and inclusion in recruitment are crucial for fostering a workforce that reflects varied perspectives, backgrounds, and experiences. Inclusive hiring practices contribute to innovation, creativity, and better decision-making within organizations.
What is automated recruitment, and how does it relate to diversity and inclusion?
Automated recruitment involves using technology, such as AI and algorithms, to streamline and enhance the hiring process. Integrating diversity and inclusion principles into automation ensures fair, unbiased, and equitable recruitment practices.
How can automated recruitment reduce biases in the hiring process?
Automated recruitment can minimize biases by using data-driven algorithms that focus on skills and qualifications rather than demographic factors. It helps remove unconscious bias and supports a more inclusive evaluation of candidates.
What are some strategies for implementing fair and equitable automated recruitment?
Strategies include collecting diverse and representative data, developing unbiased algorithms, using inclusive language in job descriptions, implementing skill-based assessments, and adopting blind recruitment practices.
How does Natural Language Processing (NLP) contribute to inclusive communication in job postings?
NLP can identify and suggest alternative language to make job descriptions more inclusive and appealing to a diverse range of candidates, thereby reducing bias and increasing the pool of qualified applicants.