A successful recruitment process is essential for any organization looking to attract and retain top talent. In today's competitive job market, a well-thought-out marketing plan specifically tailored for recruitment can make all the difference. It enables companies to effectively showcase their employer brand, reach a broader audience, and attract candidates who align with their values and goals.
The purpose of a marketing plan for recruitment is to strategically promote job opportunities, engage with potential candidates, and create a positive impression of the organization as an employer of choice. By employing marketing principles and tactics, companies can leverage their unique strengths, culture, and benefits to stand out in the crowded marketplace and secure the best-fit candidates for their teams.
The recruitment process involves various stages, such as identifying the hiring needs, sourcing candidates, evaluating applications, and making the final selection. A well-designed marketing plan complements each of these stages by ensuring a consistent and compelling message is communicated to potential candidates. It helps attract a diverse pool of qualified applicants, streamlines the selection process, and ultimately increases the chances of making successful hires.
Throughout this guide, we will explore the key steps involved in developing a comprehensive marketing plan for recruitment. From defining recruitment objectives and conducting market research to creating engaging content and selecting the right channels, each stage contributes to a cohesive and effective strategy. By following this guide, organizations can enhance their recruitment efforts and achieve long-term success in acquiring top talent.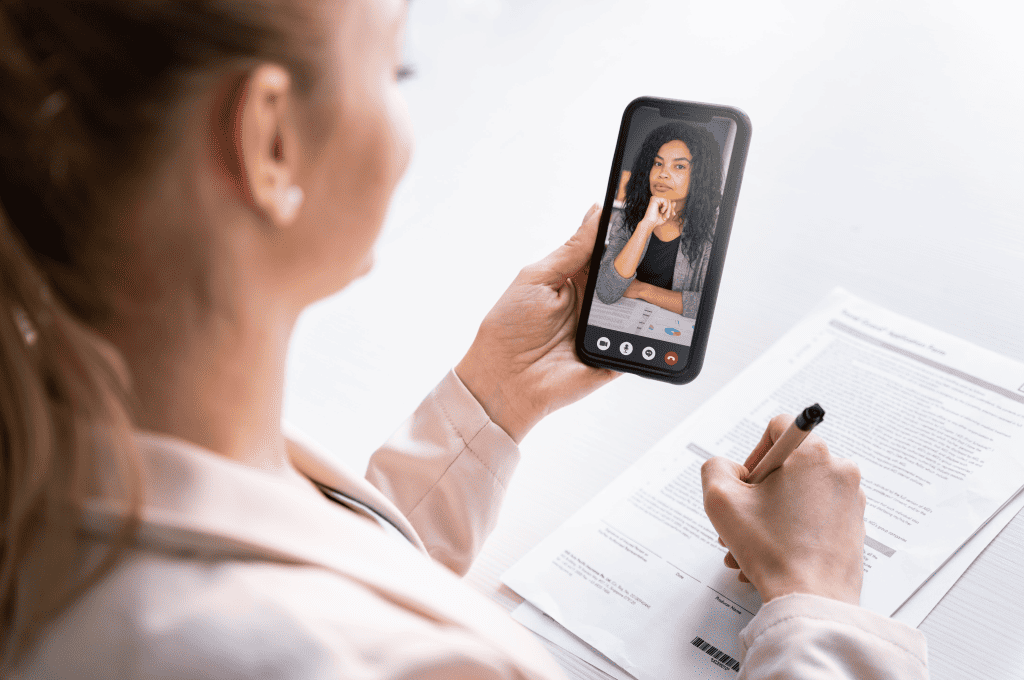 Having Hirebee by your side will allow you to focus on other core aspects of your business while they take care of the marketing plan for recruitment.
Define Recruitment Objectives
When developing a marketing plan for recruitment, it is crucial to clearly define the recruitment objectives. These objectives serve as the foundation for the entire plan, providing direction and focus. By establishing specific goals, organizations can tailor their marketing strategies to attract the right candidates effectively.
To begin, identify the positions that need to be filled within the organization. Understanding the roles and responsibilities will help determine the target audience for recruitment efforts. Each position may require a different approach based on the desired skills, experience, and qualifications.
Next, consider the broader recruitment objectives. These can include attracting a diverse pool of candidates, reducing time-to-fill, improving candidate quality, or enhancing the employer brand reputation. Recruitment objectives should align with the overall business goals and support the long-term growth and success of the organization.
Once the objectives are established, they should be measurable and time-bound. For example, a recruitment objective could be to receive 100 qualified applications for a specific position within the next month. Setting clear metrics enables organizations to track progress, evaluate the effectiveness of their strategies, and make necessary adjustments.
Defining recruitment objectives also assists in resource allocation. It helps determine the budget, staff, and technology required to achieve the desired outcomes. By understanding the recruitment goals, organizations can allocate their resources wisely, ensuring a focused and effective marketing campaign.
In conclusion, clearly defining recruitment objectives is a critical step in developing a marketing plan for recruitment. It provides a clear direction, guides decision-making, and allows organizations to measure their success. By setting specific, measurable, and time-bound objectives, organizations can align their marketing strategies with their recruitment goals, ultimately attracting the right talent to fuel their growth and success.
Conduct Market Research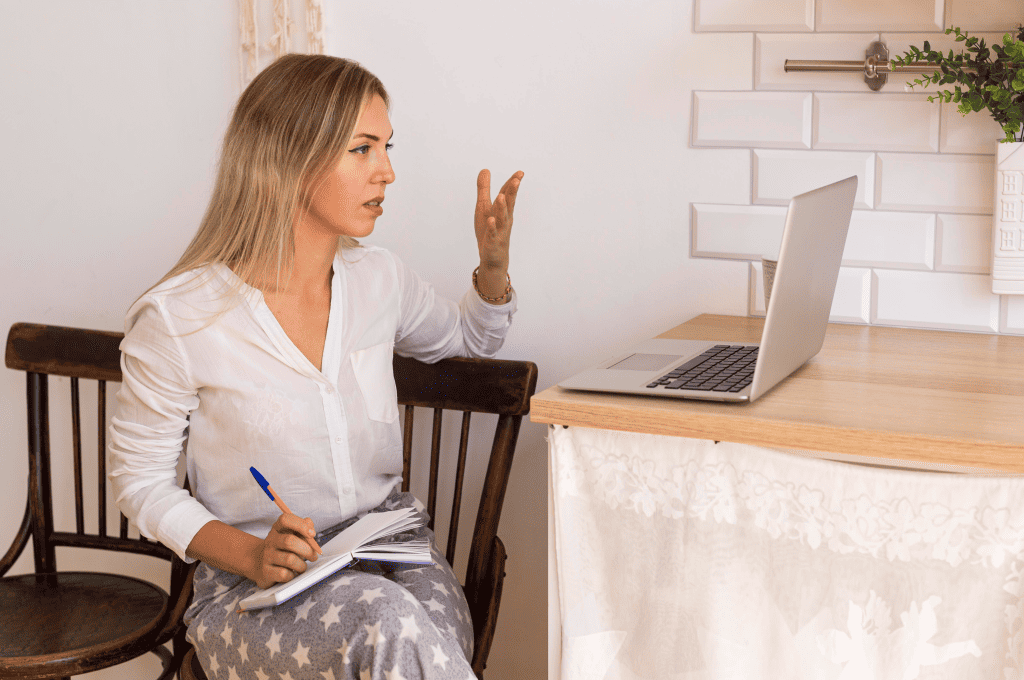 Market research is a crucial step in developing a successful marketing plan for recruitment. It involves gathering and analyzing information about the target audience, competition, and available channels to ensure effective targeting and messaging. Here's a closer look at the key components of market research for recruitment:
Understanding the Target Audience: It's essential to have a deep understanding of the demographics, preferences, and behavior of the target audience. This includes factors such as age, education level, skills, and career aspirations. By gaining insights into their motivations and challenges, you can tailor your recruitment messaging and channels accordingly.
Analyzing the Competition: Researching the competition provides valuable insights into their recruitment strategies. Identify other companies or organizations targeting the same talent pool and assess their branding, messaging, and tactics. This analysis helps identify gaps in the market and opportunities to differentiate your recruitment efforts.
Identifying Potential Channels: Explore various channels and platforms where you can reach your target audience effectively. Consider traditional avenues like job boards and industry-specific publications, as well as digital platforms like social media, professional networks, and online communities. Understanding where your target audience is most active and receptive will help optimize your marketing efforts.
During the market research phase, collect data from surveys, interviews, online analytics, and industry reports. This data will inform the development of your recruitment strategy, enabling you to create a compelling value proposition and choose the most effective marketing channels.
By conducting thorough market research, you can gain insights into your target audience's needs and preferences, position your company effectively against competitors, and select the most appropriate channels to reach potential candidates. This knowledge forms the foundation of a well-informed marketing plan for recruitment that increases the likelihood of attracting qualified candidates and achieving your recruitment objectives.
Develop the Recruitment Message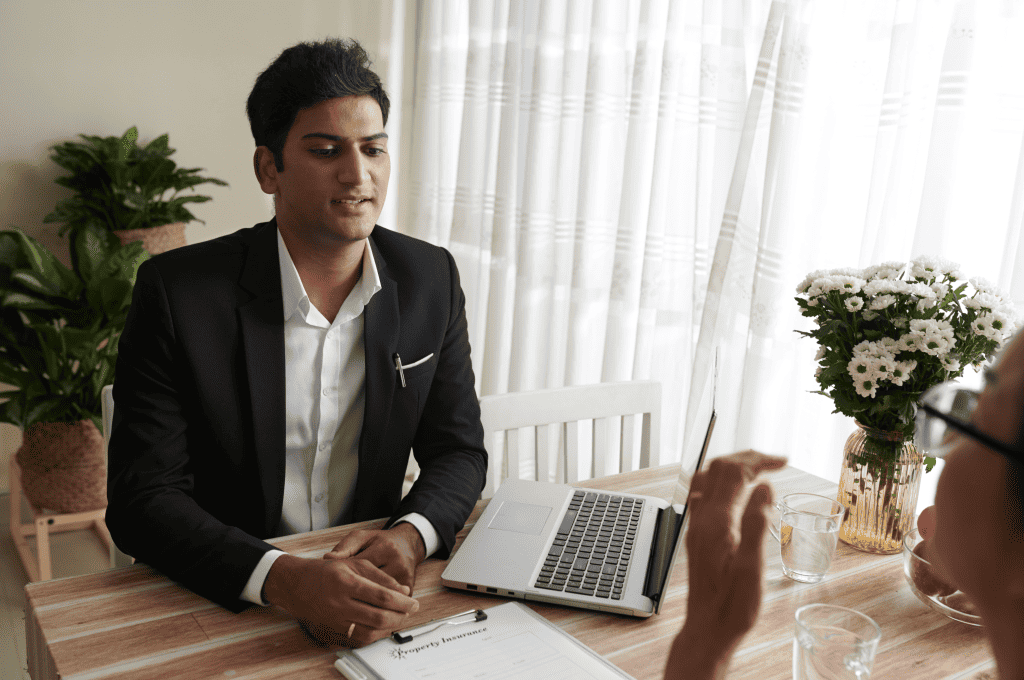 Crafting a compelling and persuasive recruitment message is crucial to attract and engage potential candidates. The recruitment message serves as the foundation of your employer brand and helps differentiate your organization from competitors. Here are key points to consider when developing the recruitment campaign's message:
Craft a compelling value proposition
Start by identifying the unique selling points of your organization. What sets your company apart from others? Highlight factors such as career growth opportunities, work-life balance, company culture, benefits, or industry reputation. Develop a concise and captivating value proposition that resonates with the target audience.
Emphasize strengths and culture
Candidates are not only interested in job descriptions; they want to know what it's like to work for your company. Showcase your company's strengths, values, and culture. Highlight positive employee experiences, testimonials, and success stories. This helps potential candidates envision themselves as part of your team and creates an emotional connection.
Tailor the message to the target audience
Understand the motivations, preferences, and aspirations of the target audience. Craft a message that aligns with their needs and aspirations. Use language and tone that resonates with their demographic and professional background. Personalize the message to show that you understand their unique challenges and can offer solutions.
By developing a strong recruitment message, you can capture the attention of potential candidates and motivate them to take the next step in the recruitment process. Remember to consistently reinforce this message across all marketing channels to create a cohesive and memorable employer brand. Continuously evaluate and refine the recruitment message based on feedback and data to ensure its effectiveness in attracting top talent.
Determine Marketing Channels
When developing a marketing plan for recruitment, it is crucial to identify the most effective marketing channels to reach and attract the target audience. This step involves evaluating various platforms and channels that align with the recruitment objectives and resonate with potential candidates. Here's an overview of how to determine the marketing channels:
First, conduct thorough research to understand the preferences, behavior, and demographics of the target audience. This information will help in identifying the platforms and channels they frequent the most. For example, if the target audience consists of tech-savvy individuals, leveraging online platforms and social media channels might be more effective.
Next, analyze the competition and their recruitment strategies. Look at where your competitors are advertising their job openings and engaging with candidates. This analysis will provide insights into the channels that have been successful for similar companies in the industry.
Consider budget constraints and resource availability. Some channels may require significant financial investment, such as paid advertising or recruitment agencies, while others may require more time and effort, such as building a strong social media presence or leveraging employee referrals. Choose channels that align with the available resources.
Evaluate the strengths and weaknesses of each potential marketing channel. Assess their reach, targeting capabilities, cost-effectiveness, and engagement potential. Job boards, industry-specific platforms, social media networks, and career fairs are commonly used channels, but the suitability of each channel will depend on the specific recruitment goals and target audience.
Once the evaluation is complete, select the most effective channels based on the research and analysis conducted. It may be beneficial to have a mix of channels to reach a wider audience and diversify the recruitment efforts. Regularly monitor the performance of each channel and make adjustments as needed to optimize the marketing plan and maximize results.
Determining the right marketing channels is a critical aspect of the recruitment marketing funnel, as it ensures that the recruitment message reaches the desired audience effectively and efficiently.
Create a Content Strategy
Creating a well-defined content strategy is crucial for a successful recruitment marketing plan. In today's digital age, candidates are looking for more than just a job description—they want to understand the company's culture, values, and what sets it apart from the competition. A compelling content strategy helps convey this information and engages potential candidates on a deeper level. Here's how to develop an effective content strategy for recruitment:
Firstly, it's essential to develop engaging content that showcases the company's employer brand. This includes highlighting the company's mission, vision, and unique selling points. By clearly communicating what makes the organization special, candidates can better understand if it aligns with their values and career aspirations.
Additionally, job descriptions should go beyond a simple list of requirements and responsibilities. They should provide valuable insights into the role, its impact within the organization, and potential growth opportunities. Use descriptive language to paint a vivid picture of the position, making it more appealing to potential candidates.
Visual media, such as images, infographics, and videos, can significantly enhance the recruitment message. They allow candidates to visualize themselves working in the company and provide a glimpse into the work environment. Testimonials from current employees can also be powerful tools for showcasing the company's culture and values.
To maximize the impact of the content strategy, it's important to leverage various channels and platforms. Social media platforms, such as LinkedIn, Facebook, and Instagram, provide opportunities to engage with potential candidates directly. Sharing content that reflects the company's culture and values can attract the right talent and generate interest.
By creating a robust content strategy, organizations can effectively communicate their employer brand and attract top talent. A well-crafted content strategy sets the foundation for a compelling recruitment marketing plan and helps build long-lasting relationships with potential candidates.
Implement Marketing Tactics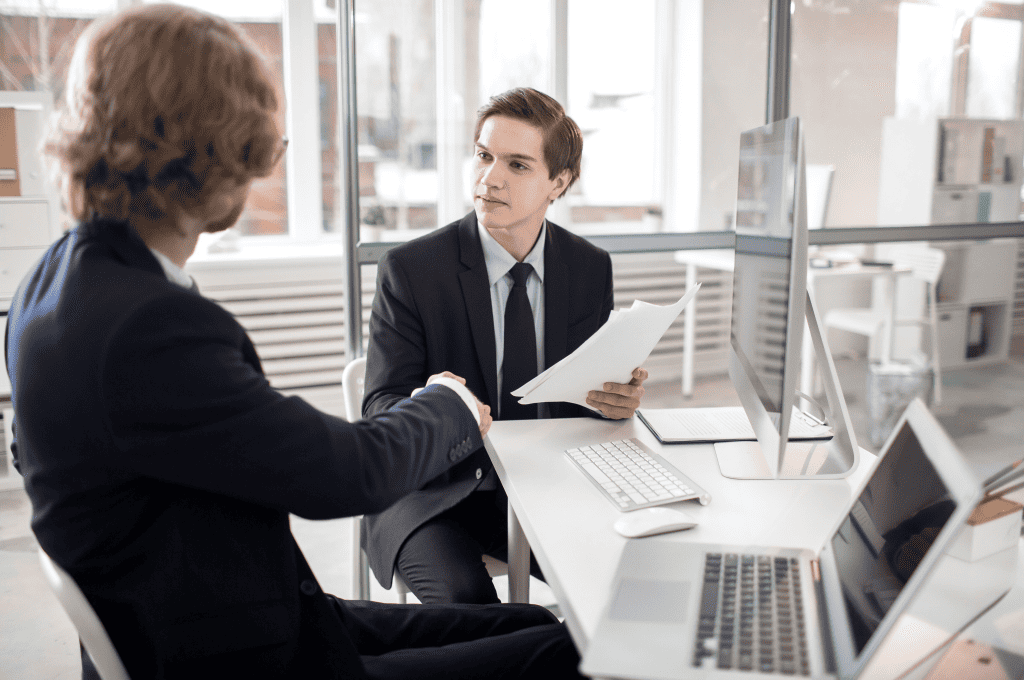 Implementing effective marketing tactics is a crucial step in any recruitment marketing plan. This stage involves executing the strategies and tactics outlined in the earlier sections to reach and engage with potential candidates. By employing various marketing tactics, organizations can maximize their visibility, attract qualified candidates, and ultimately achieve their recruitment objectives. Here are some key considerations for implementing marketing tactics:
Firstly, optimizing job postings for search engines is essential to ensure they appear prominently in search results. By using relevant keywords, creating well-structured job descriptions, and providing clear instructions for application, companies can increase their visibility and attract relevant candidates.
Paid advertising can be a powerful tool to expand the reach of recruitment campaigns. Allocating a budget for targeted online advertising, such as sponsored job listings or display ads on industry-specific websites, can help reach a wider audience and generate more applications.
Social media platforms provide an opportunity to engage with potential candidates and share compelling content. Creating a strong social media presence, posting engaging job-related content, and leveraging social media advertising options can help build brand awareness, attract talent, and improve candidate experience.
Building relationships with industry influencers and organizations can yield valuable referrals. Collaborating with industry experts, participating in relevant events and conferences, and seeking partnerships with professional associations can increase brand visibility and credibility, leading to a higher likelihood of attracting qualified candidates.
Throughout the implementation of marketing tactics, it is essential to track and measure key performance indicators (KPIs). Regularly monitoring metrics such as the number of applications received, cost per hire, conversion rates, and time-to-fill provides insights into the effectiveness of the recruitment marketing plan. This data enables organizations to make data-driven decisions, optimize their tactics, and adjust strategies as needed.
In conclusion, implementing marketing tactics is a crucial step in the recruitment marketing process. By optimizing job postings, leveraging paid advertising, utilizing social media platforms, and building relationships, organizations can effectively reach and engage with potential candidates. Continuous monitoring and evaluation of KPIs allow for ongoing optimization, ensuring that the recruitment marketing strategy remains effective and aligned with the organization's objectives.
Conclusion
In conclusion, developing a well-crafted marketing plan for recruitment is crucial for attracting and acquiring top talent. By following the outlined steps, businesses can effectively reach their target audience, showcase their employer brand, and differentiate themselves from competitors. Regularly monitoring and evaluating the plan's performance ensures ongoing optimization and improvement.
Remember, recruitment marketing is a continuous process that requires adaptability and responsiveness to changing market dynamics. By investing time and effort into creating a comprehensive marketing plan, organizations can enhance their recruitment efforts, increase candidate quality, and ultimately drive the success of their talent acquisition initiatives.
Get the best recruitment marketing plan today by harnessing the power of the strategies that the Hirebee experts use to help various organizations.
FAQs
Why is a marketing plan important for recruitment?
A marketing plan is essential for recruitment because it helps attract and engage potential candidates, communicates the employer brand effectively, and differentiates the organization from competitors. It provides a strategic approach to reach the target audience, maximize recruitment efforts, and achieve recruitment goals.
How do I determine the objectives for my recruitment marketing plan?
To determine objectives, identify the positions you need to fill and consider the desired outcomes of the recruitment campaign. Set measurable goals, such as the number of qualified applicants, time-to-fill, or cost per hire. Align these objectives with the overall recruitment strategy and organizational needs.
What should I consider when conducting market research for recruitment?
When conducting market research, consider the demographics, preferences, and behavior of your target audience. Analyze competitors' recruitment strategies to understand industry trends. Identify the channels and platforms where your target candidates are most active, and gather insights to inform your recruitment messaging and content strategy.
How can I create a compelling recruitment message?
To create a compelling message, focus on crafting a unique value proposition that resonates with potential candidates. Highlight the company's strengths, culture, and benefits. Tailor the message to address the needs and aspirations of the target audience. Use language that is clear, concise, and engaging, and convey the opportunities and advantages of working with your organization.
Which marketing channels should I use for recruitment?
Select marketing channels based on your target audience and recruitment objectives. Consider job boards, social media platforms, industry-specific websites, and professional networks. Evaluate the effectiveness, cost, and reach of each channel, and choose those that align with your target audience's online behavior and preferences.