The job market is highly competitive and employers are looking for top candidates to fill their positions. To stand out from other applicants, it is important to create a strong employer brand. A strong employer brand is a clear representation of your company's values, culture, and mission, and helps you to attract the best talent.
It is also important to show that you are an employer of choice – one that people will want to work for. By creating a strong employer brand, you can differentiate yourself from other job seekers and demonstrate why you are the best choice for a position.
To create a strong employer brand, it is important to understand who your target audience is and what they are looking for in an employer. You should also focus on creating a positive experience for job seekers by ensuring that your recruitment process is efficient and transparent.
Additionally, you should create an engaging website and social media presence that showcases your employer brand. Finally, you should invest in employer branding initiatives such as employee referral programs and employer branding events.
With these strategies, you can stand out in a competitive job market and attract the best and brightest candidates to your company.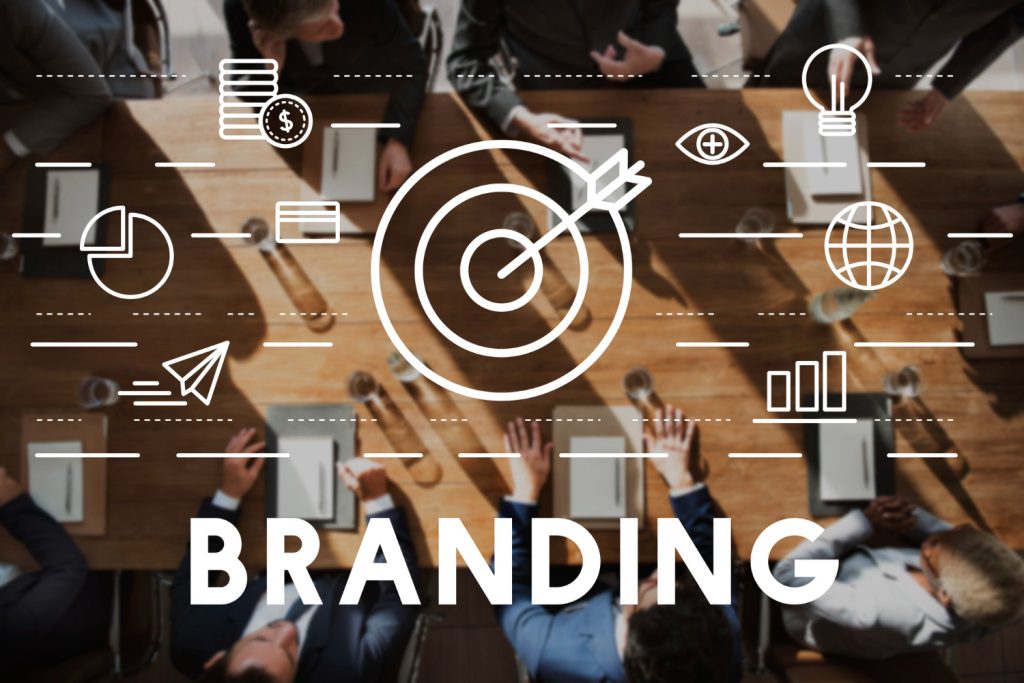 Why it is Important to Build an Employer Brand
Building an employer brand during recruitment marketing is essential in order to attract the right candidates and to ensure the company is well-represented. An employer brand is a company's identity and promise to potential and existing employees, which includes the values and culture of the organization. It also includes the public image that the company projects to the public.
Having a strong employer brand can help a company stand out from its competitors and make it easier to attract the right talent. It can also help to reduce the costs associated with recruiting, as it will make it easier to find and attract the right people for the job.
Having a strong employer brand will also help to create a positive image of the company, which can help to attract potential customers and increase sales. It can also help to create a more positive working environment, as employees will feel more connected to the company and its values.
Employer branding can also be used to help retain employees, as it can create a sense of loyalty and connection to the company. It can also help to increase employee engagement and productivity, as employees will feel more motivated to work for a company that is seen as a desirable place to work.
Hirebee can help you easily create a brand image with a suite of tools and features. You can even find the right talent using the right candidate screening and candidate sourcing tools.
Tips on How to Stand Out in a Competitive Market
Treat Employees Like Customers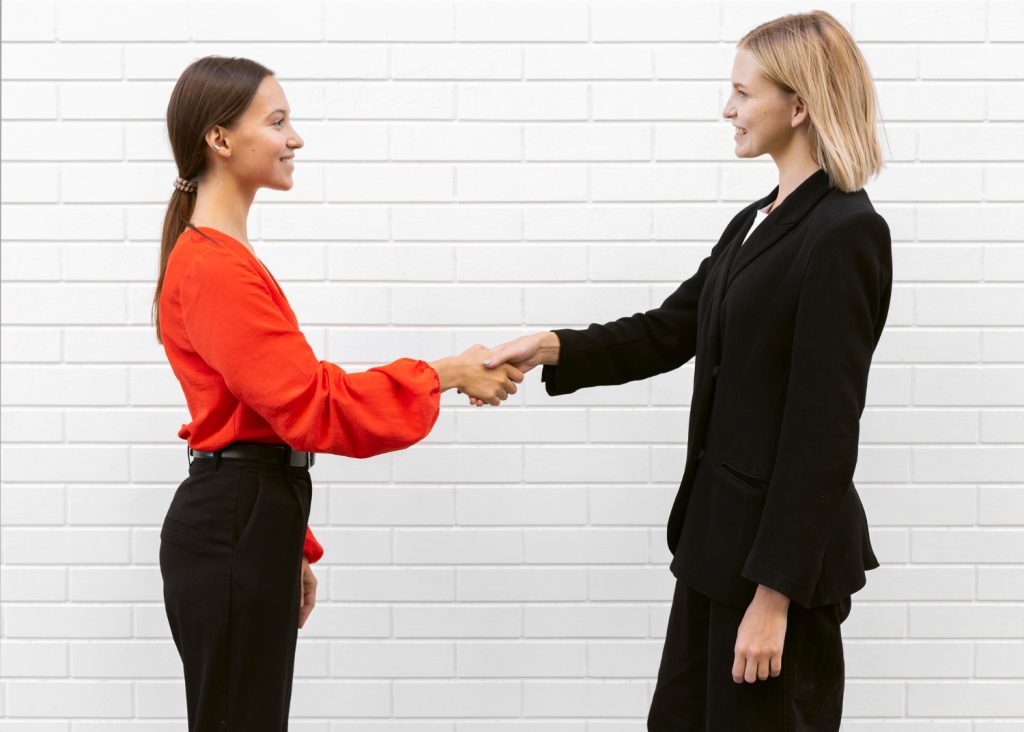 Creating an employee value proposition (EVP) is essential for any business that wants to attract, engage and retain talent in the long term. An effective EVP should focus on demonstrating how the company values its employees, how it supports them and how it helps them reach their personal and career goals.
One way to create an attractive EVP is to treat employees like customers. This involves understanding their needs, preferences and expectations, and then delivering on those promises. Just as you would do with customers, you need to communicate with employees effectively and ensure they feel respected and valued.
Start by listening to your employees and understanding what they need to feel valued and engaged. Ask them for feedback and suggestions, and take their input seriously. Show them that you are open to their ideas and that you value their contributions.
You should also think of creative ways to reward and recognize them for their efforts. This might include performance bonuses, flexible working hours, additional vacation days or other rewards that are tailored to their individual needs.
When you provide employees with the right resources, support and recognition, they feel valued and appreciated. This leads to higher morale, increased productivity and a greater commitment to the organization.
Try Searching for Passive Candidates
Passive candidate searches are an excellent way for companies to improve their brand strategy. By leveraging the power of social media, recruiters can easily find and connect with passive candidates who may be a perfect fit for the organization.
By engaging with potential passive candidates on social media, companies can build relationships and showcase their brand.
Companies can also use search engines, such as Google, to find passive candidates. Companies can narrow down their search by using specific keywords related to their brand strategy. This helps recruiters find candidates who have the right skills and knowledge to help the organization reach its goals.
Companies can also utilize job boards and niche websites to find passive candidates. These sites are filled with potential candidates who may be actively looking for their next career step.
By creating job postings that showcase the company's brand and mission, organizations can attract the right candidates.
Finally, companies can leverage their own existing networks and resources to find passive candidates. By cultivating relationships with universities, alumni networks, and professional organizations, companies can build a steady pipeline of passive candidates. With the right approach, recruiters can find the perfect fit for any brand strategy.
Offer Competitive Salaries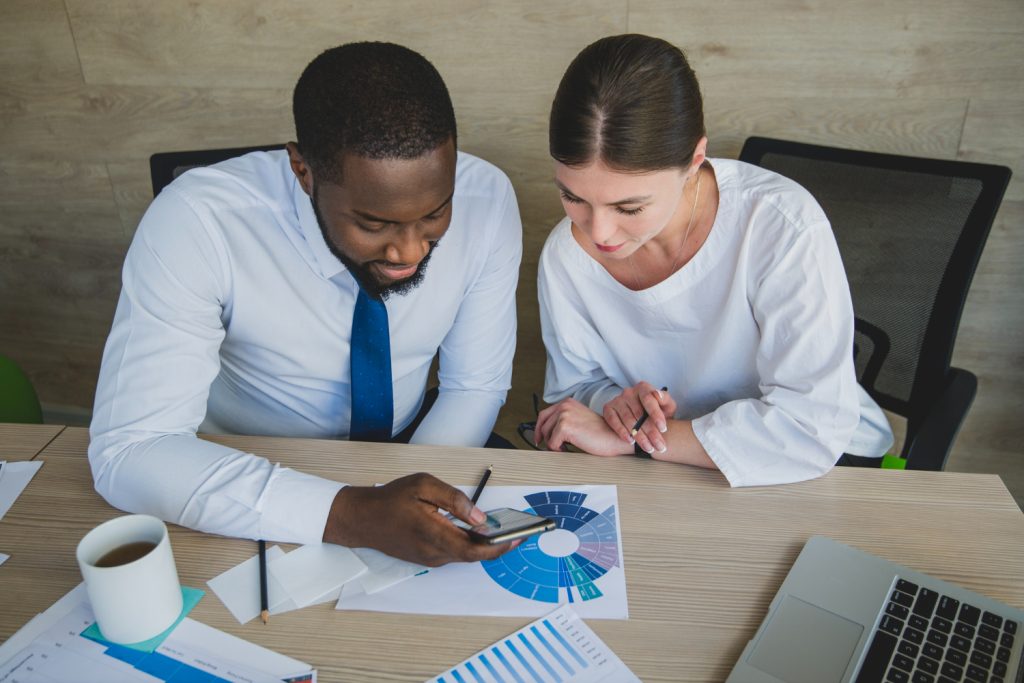 Competitive salaries are one of the most effective tools in recruitment marketing. A competitive salary is a key element in attracting and retaining qualified employees, as it reflects the value the employer puts on their employees.
By offering competitive salaries, employers can set themselves apart from their competitors, making it easier to recruit and retain the best talent.
Competitive salaries also serve as an incentive for employees to stay with the company and do their best work. When employees know that their salaries are competitive, they are more likely to remain with the company, as they will not have to worry about finding another job that pays better.
Additionally, competitive salaries can also help employers build a strong brand and reputation, as potential employees will be more likely to choose the company that offers them the best financial compensation.
Competitive salaries also help employers stand out in the job market and attract top talent. By offering competitive salaries, employers can make their job postings stand out and be more attractive to potential employees.
This can help employers to attract the best candidates, as they will be more likely to apply to a job that offers a competitive salary.
Promote Company Culture Through Social Media
Promoting company culture through social media is an effective way to create brand loyalty and attract new customers. Companies can use social media to share stories, photos, and videos that showcase the values and mission of their organization.
This can be done through highlighting the people who work there, sharing customer feedback, and engaging in conversations with followers. Companies should also take the time to create content that shares their values and mission. This can be done through creating videos, infographics, and articles that explain the company's culture and values.
Additionally, companies can use social media to curate events that bring together employees, customers, and partners to discuss their shared values. Events like these create a sense of camaraderie and help to create an inclusive environment. Taking the time to share updates about the company's successes, awards, and recognition can also help to create a positive image of the company and its culture.
Finally, companies should actively engage in conversations on social media and respond to comments in a timely manner. This shows customers that the company is listening and invested in their feedback. Social media is an effective tool to promote company culture and create brand loyalty.
Focus on Diversity as Brand Strategy
In today's globalized and increasingly diverse world, companies are recognizing the value of diversity as an important part of their branding strategy. When a company emphasizes diversity and inclusion, it sends a powerful message to its stakeholders and customers, conveying an attitude of acceptance and respect for different cultures, genders, races, and abilities. This can help build a positive brand image and attract more diverse customers.
The benefits of a diverse workforce also extend to employee morale and productivity. Companies that embrace diversity and inclusion foster a more open and collaborative work environment, which can lead to better problem-solving, creativity, and innovation. This can result in improved customer service and satisfaction, as well as an improved bottom line.
In addition, companies that focus on diversity as a brand strategy often attract more investment and talent. A diverse workplace is more appealing to potential investors and employees, and it can signal a commitment to a progressive and forward-thinking culture.
Overall, diversity is an important part of any brand strategy as it can help a company build a positive image and foster a more inclusive and productive work environment. By emphasizing diversity and inclusion, companies can attract more customers, investment, and talent, while also contributing to a more open and accepting society.
Start a Company Blog
A company blog is an effective way to build a strong employer brand. A blog provides an opportunity to showcase the company's culture, values and mission. It provides a platform for employees to express their opinions and insights on the company's products, services and initiatives.
In addition to promoting the company's employer brand, a blog can also be used to attract and engage potential employees. It can be used to showcase job openings and highlight the benefits of working for the company. It can also be used to share stories of successful employees and their achievements.
A blog can also be used as a platform to communicate with current and potential employees. Companies can use their blog to announce important updates, provide tips and advice for employees and respond to employee questions.
Finally, a blog can be used to establish relationships with other businesses and partners. Companies can use a blog to form relationships with potential clients, vendors, and other companies in their industry.
By creating a company blog, companies can establish and maintain a strong employer brand. It can help attract top talent, engage current employees, and create relationships with other businesses. A blog is an invaluable tool for any company looking to build its employer brand.
Focus on Offering Employees a Better Working Experience
Employer branding is an essential part of any business's success and longevity. In order to ensure that your employees feel appreciated and valued, it is important to focus on offering employees a better working experience.
One of the best ways to do this is to invest in creating a positive and supportive work environment. This may include providing a comfortable workspace, offering flexible work schedules, and providing access to the right tools and technology to enable employees to do their jobs to the best of their ability.
Another way to make your employees feel appreciated is to give them recognition for their hard work. This could be through rewards and recognition programs, or simply through verbal praise and acknowledgements for their efforts.
It is also important to prioritize employee wellness, both physical and mental. Offering a comprehensive benefits package, as well as access to mental health services and other resources can help employees feel valued and supported.
Finally, it is important to listen to your employees' feedback and act on it in order to ensure that their working experience is as positive as possible. This could be through regular surveys, or through more informal methods such as one-on-one conversations.
Conclusion
Creating a strong employer brand is essential to standing out in a competitive job market. Take the time to craft a brand identity that accurately reflects your company's values and culture. Leverage social media, digital job boards, and thoughtful recruiting strategies to reach the right candidates.
Finally, make sure to maintain an open dialogue with current and potential employees to ensure your brand's positive reputation remains intact. With the right strategy, you'll be able to create an employer brand that will help your business stand out above the competition.
Hirebee ensures finding the right talent is easy with the help of it's excellent recruitment features. With effective job distribution and access to recruitment analytics, you will be able to find the right talent for you specific opening.