The hiring process is the foundation of a successful business, and the ability to tailor it to each candidate's individual needs can make all the difference in finding the right fit. Personalizing a candidate experience is key to creating an environment that is inviting and engaging.
By customizing the process to each candidate's needs, companies can ensure that the candidate feels valued and appreciated, and that their time and effort is respected. This can also increase the chances of a successful hire, as the process is designed to be tailored to the individual and their particular skill set.
Companies should take the time to understand each candidate's needs and expectations, and create a hiring process that is tailored to them. This may involve making changes to the traditional process, such as allowing for more flexibility or providing additional resources for the candidate.
By doing this, businesses can create an environment where each candidate feels heard and understood.
Why You Should Create a Personalized Candidate Experience
Creating a personalized candidate experience is a great way for companies to improve the overall experience for applicants, increase the number of successful hires and make a good impression on potential candidates.
Every candidate wants to feel that their application is being taken seriously and is being treated as an individual, so a personalized candidate experience is essential in order to build trust and encourage the best people to apply.
When applicants feel understood and welcomed, they're more likely to express their unique skills and potential more clearly. It not only makes them more engaged and connected with the company, but it also helps the hiring team gain a better understanding of the candidate and what value they may bring to the organization.
Personalizing the candidate experience involves taking the right steps to create an environment that focuses on the individual, with automated tools and systems in place to make the process easy.
This includes taking the time to create a custom application, building personalized surveys and tests, having multiple interactive points of communication, offering relevant job opportunities based on their skills and interests and providing timely feedback complete with personalized messages.
These steps may also help to ensure that a higher proportion of successful hires during the recruitment process. Personalizing a candidate's experience, such as through offering relevant job opportunities outweighs canned messages thereby, making a lasting impression with the candidate and fostering loyalty.
Overall, a personalized candidate experience can have a number of benefits for businesses from increasing levels of trust to building long-term relationships and hiring more successful candidates.
By taking a few simple steps to personalize the candidate experience, businesses can create a deeper connection with their potential employees and ensure that the best people are hired for the job.
Hirebee can make that search for the best candidate a lot easier with improved candidate screening and candidate sourcing technology. Both features also make candidate evaluation much easier.
How to Create a More Personalized Candidate Experience
Consider Diverse Hiring Practices
Different hiring practices should be considered across all levels of a company if desired candidate personas are to be sought. For instance, employers should ensure that job postings are designed to attract diverse applicants.
This can include limiting the language used in job descriptions to reasonably incorporate a variety of potential applicants. Employers should also continue to look beyond traditional outlets for potential candidates and to take advantage of more specialized and experience-related platforms.
In addition, companies should also strive to have diversity in their interview processes. This can involve using a structured interview process that includes questions which evaluate the candidate on various merits and skills.
Employers should be aware of the unconscious biases which guide their hiring decisions. Additionally, they should be open to flexible workplace configurations that allow diverse hiring practices to flourish.
Finally, companies should offer training programs which promote positive perspectives of all cultures. Organizations that understand the value of diverse hiring practices and build a culture that celebrates different perspectives will be in a much better position to attract and retain a successful workforce.
Through this process, employers can seek out and retain candidates who embody the desired candidate personas while also providing a workplace that embraces diversity.
Remove Bias from the Candidate Experience
There are a number of ways to remove bias from the candidate experience. Firstly, employers can ensure that all job postings are free from gender-coded language. By avoiding words that create barriers to certain candidates such as masculine verbs and pronouns, employers can create a more inclusive hiring process.
Additionally, anonymous screening is a powerful tool for eliminating bias. By omitting names, work titles, schools or any other demographic or personal identifiers, decision makers can focus on skills and qualifications without the influence of bias.
Employers can also make an effort to diversify their recruitment practices by using different job boards and resources. This not only exposes employers to a larger, more diverse pool of candidates, but it also allows applicants from different backgrounds to find the job opening.
Finally, employers should focus on creating a structured interviewing process. By having an agreed-upon set of questions or exam for each applicant, employers can prevent one candidate from having an advantage over another through their personalities or insider knowledge.
Overall, employers can remove bias from the candidate experience by ensuring job postings are free from gendered language, utilizing anonymous screening, diversifying recruitment practices, and creating a structured interview process. By taking these important steps, employers can ensure they are hiring the best candidate on the basis of their skills and experience, not on bias.
Focus on Diversity
Focusing on diversity when hiring can be beneficial for a number of reasons. When personalization is taken into consideration, diversity helps ensure that each candidate is considered on an individual basis, rather than relying on demographic metrics for comparison.
Whether a candidate's gender, race, ethnicity, religion, or sexual orientation, each application should be considered for its merits. By creating a diverse workplace, companies can benefit from the multitude of perspectives, skills, and experiences found in a variety of backgrounds. This can lead to improved innovation and a more efficient workplace environment.
Furthermore, a focus on diversity when personalizing recruitment helps broaden a company's talent pool. By expanding the applicant base, organizations can find more qualified job seekers and be exposed to a greater range of ideas, opinions, and perspectives.
Finally, a more diverse workplace can be an effective way to create a positive employer brand. By demonstrating an emphasis on diversity in recruitment, companies can create an attractive image that may lead to more competitive applicants.
All in all, personalizing a recruitment process with a focus on diversity is beneficial for both organizational efficiency and the growth of the talent pool. By making sure to consider applicants from a variety of backgrounds and identities, companies can ensure that the best candidates for the job will be found and hired for the position. This ultimately leads to the creation of a better, more efficient workplace.
Focus on Candidate Journey Mapping
Candidate journey mapping is the process of understanding and mapping out the experiences and interactions an individual has with your company from the moment they first discover your brand through to the onboarding process.
It involves understanding every touchpoint a potential employee has with your organization, how they feel about each stage and how they navigate through the recruitment process. Knowing the individual's journey, pain points and expectations is important to ensure a successful recruitment process and ideal candidate experience.
By utilizing this approach companies can realistically look at the entire recruitment process and ensure prospective employees' expectations are met. This approach may also identify areas where candidates are becoming disengaged with the process, addressing underlying issues and implementing changes accordingly.
Employing these mapping techniques can be a great way to optimize candidate experience and ensure prospective hires feel valued and seen – no matter what stage of the recruitment process they are at.
Optimize the Interview Process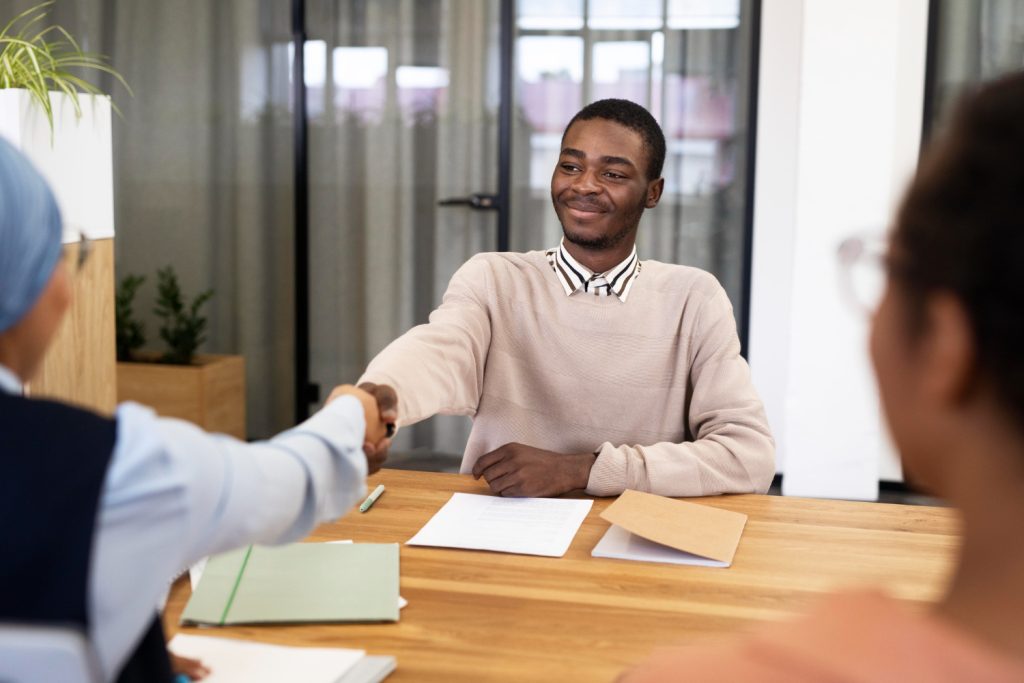 Candidate segmentation is a critical component of the interview process. It is important to be able to quickly identify the right candidates and to make sure the most suitable applicants are identified.
One way to optimize the interview process for better candidate segmentation is to use automated screening software. This software can help recruiters quickly recognize the key skills, qualifications and experience that an applicant has to offer. By automating part of the process, recruiters can filter applicants quickly and find the right people.
Another way to improve candidate segmentation is to use predictive analytics. Predictive analytics can help recruiters identify candidates that have the highest potential for success based on the data gathered from previous hires. This can help the recruiter cut through the tedious process of sifting through dozens of resumes.
Additionally, developing a streamlined and efficient interview process is key for better candidate segmentation. Recruiters should invest in tools and strategies that can speed up the interview process and provide detailed candidate insights. This includes tools like questionnaires and video interviews, as well as analysis tools that can give recruiters an accurate picture of the individual's qualifications and traits.
Finally, utilizing social media can help recruiters better segment and identify candidates. Through a combination of people search and keyword searching, recruiters can quickly pinpoint people who fit the desired position that they may not have considered previously.
Overall, using a combination of automated software, predictive analytics, streamlined processes and social media can improve the interview process for better candidate segmentation.
Make Use of Candidate Relationship Management
Candidate Relationship Management (CRM) is a powerful tool that can help employers to nurture, engage and retain their new hires. This system helps employers to build relationships with new hires and to create an onboarding plan for them as soon as they join the company.
CRM can give employers a chance to engage with new hires more quickly and personally– from engaging them in online surveys, social media and personal one-on-one interactions. Employers can use this to ask new hires questions and help them to learn the company culture and industry more quickly and accurately.
For example, employers can use the CRM system to keep new hires engaged and informed about their progress and what is expected of them. They can also use it to offer rewards and recognition for excellent performance and to track the performance of their new hires over time.
This system can also help employers to plan and organize events and meetings that will help to strengthen relationships between them and their new hires.
By using CRM, employers can effectively nurture and engage their new hires to ensure they have a positive onboarding experience. This system helps employers to identify the strengths and needs of new hires and encourage their employees to participate in new initiatives that will help them to grow in their new roles.
Be More Responsive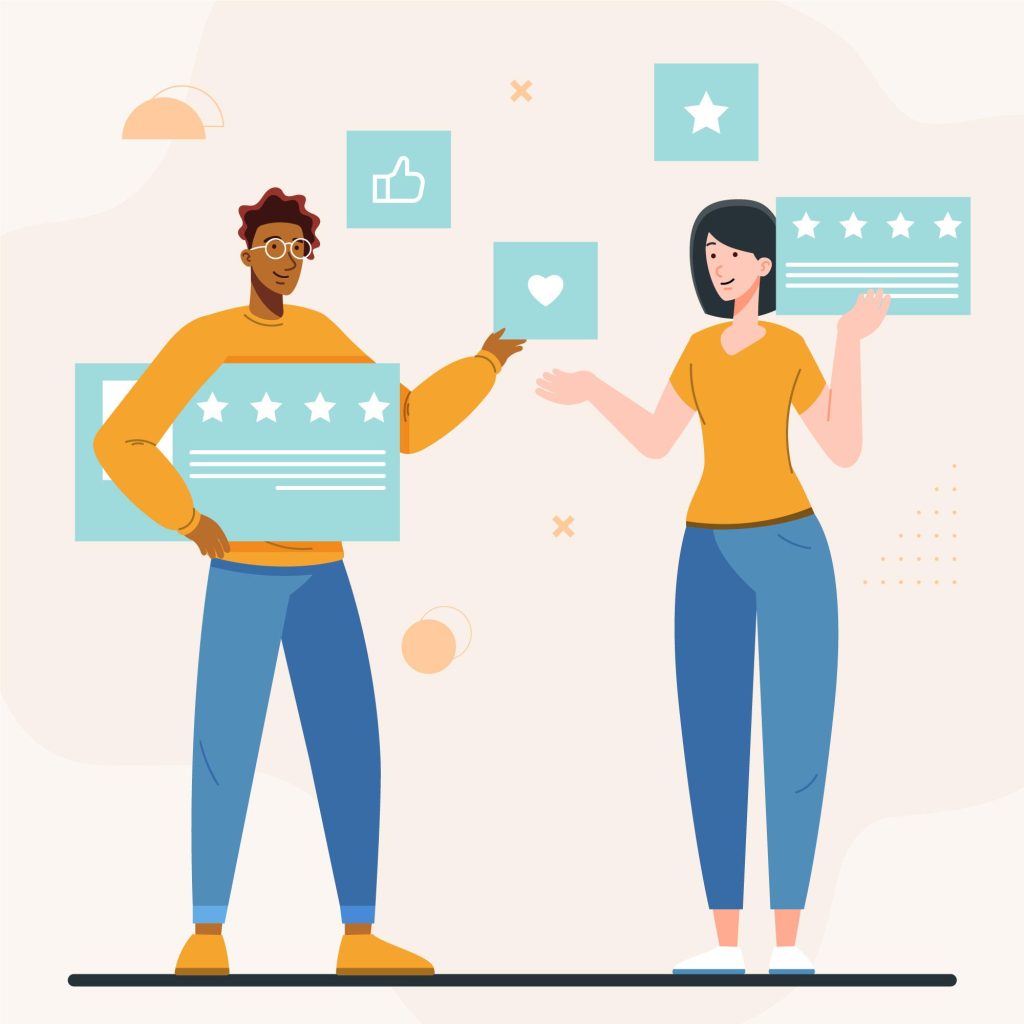 Responding quickly and thoughtfully to feedback is an essential part of improving the candidate experience. Candidates should be given the opportunity to give feedback on every stage of the hiring process, so that companies can better understand where they can make improvements.
Companies should provide an avenue for candidates to give feedback. This could be a survey or an online form where candidates can share their thoughts and impressions honestly. The questionnaire should be anonymous and should not include any personal data that might be used to identify the candidate.
Organizations should strive to find a balance between acknowledging and responding quickly to feedback and not overreacting or inundating a candidate with too much information. Companies should develop a clear framework to govern how and when to respond to feedback.
Candidates should receive timely acknowledgement and communication at each stage of the candidate experience, whether negative, positive or neutral. If a candidate has a negative experience, companies should take the time to understand the issue and provide a response that addresses the candidate's concern.
Companies should commit to taking action based on the feedback they receive, ensuring that changes are made whenever possible and needed. This instills a sense of trust and consideration in the candidate, and can help to build long-term relationships and keep candidates engaged throughout the recruitment process.
Conclusion
Tailoring your hiring process to each candidate's individual needs is an excellent way to ensure the highest level of quality when selecting new hires. With the help of thorough job descriptions, profiles, and job boards, you can utilize data and technology to create personal and engaging experiences that best match the candidate's needs.
By tailoring your hiring process to each candidate's individual needs, you will ensure the best possible outcome for your company and the best possible candidate experience.
Hirebee ensures that employers will be able to find the right talent using job distribution features, as well as reporting and analytics that can make it a lot easier to improve hiring practices.