In today's dynamic business landscape, organizations are continuously seeking ways to optimize their processes and achieve cost efficiencies. One critical aspect that significantly impacts the bottom line is recruitment cost. Hiring new talent involves a considerable investment of time, effort, and financial resources. As such, reducing recruitment costs has become a strategic imperative for companies of all sizes.
This introduction aims to provide valuable insights and practical tips to help businesses streamline their hiring process and achieve cost-effective recruitment. By understanding the pre-recruitment strategies that can attract the right candidates, leveraging technology to automate and expedite various stages of the hiring process, enhancing the screening and interview processes, and implementing effective post-recruitment strategies, organizations can substantially minimize their recruitment expenses while not compromising on the quality of talent they bring on board.
Hirebee makes sure that you will be able to find the right candidates for your specific team, and it is able to do this by using recruitment analytics and candidate recruitment features.
In the subsequent sections, we will explore various proven methodologies and best practices that will empower companies to optimize their recruitment efforts, achieve better hiring outcomes, and foster long-term success in an increasingly competitive and economically prudent environment.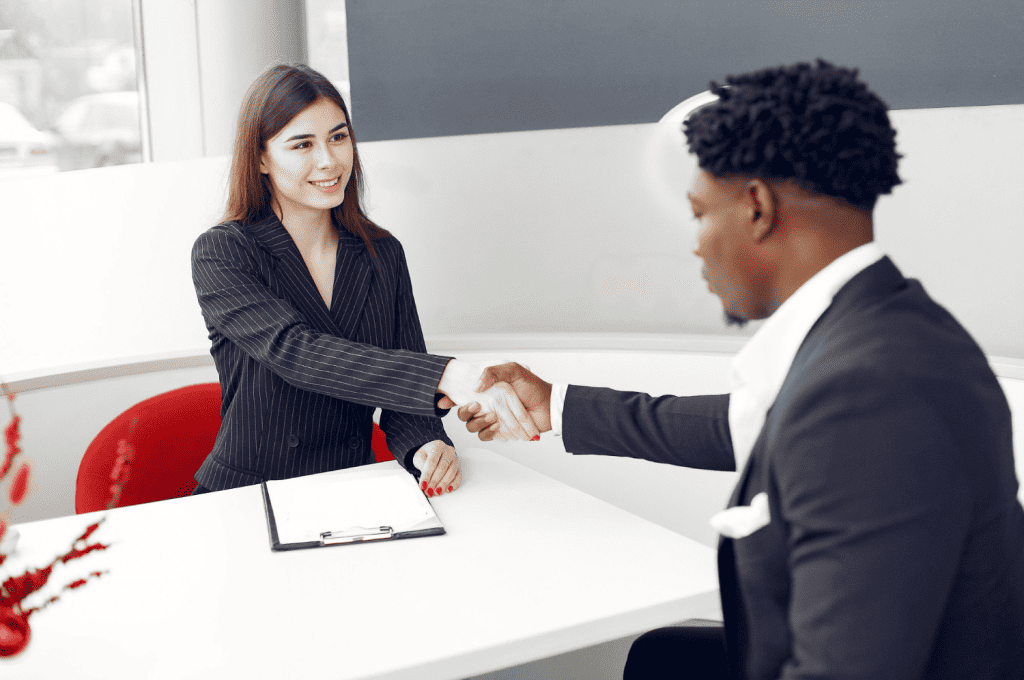 Pre-Recruitment Strategies
Reducing recruitment costs begins with effective pre-recruitment strategies that focus on streamlining the hiring process and attracting the right candidates from the start. To achieve this, organizations must first define clear job requirements and roles, avoiding unnecessary qualifications or skills that could deter potential applicants. Instead, they should focus on essential competencies needed for the position.
Another cost-saving approach is to conduct an internal talent search. By considering existing employees for potential promotions or lateral moves, companies can capitalize on internal expertise and reduce the need for external hires. Implementing employee referral programs can further incentivize current staff to recommend suitable candidates, tapping into their networks and reducing external recruitment expenses.
To optimize the job posting process, employers should craft clear and concise job descriptions, emphasizing the key responsibilities and requirements. Utilizing targeted keywords and leveraging online platforms and social media effectively can help attract the right talent without incurring high advertising costs.
By employing these pre-recruitment strategies, organizations can position themselves for success in reducing recruitment costs and finding the best-fit candidates efficiently. Investing time and effort at this stage of the hiring process can significantly impact the overall effectiveness and cost-effectiveness of the recruitment journey.
Leveraging Technology
In the digital age, harnessing the power of technology is a crucial aspect of reducing recruitment costs while simultaneously enhancing the overall efficiency of the hiring process. By adopting innovative tools and platforms, businesses can streamline various recruitment stages, ensuring a more targeted and cost-effective approach to talent acquisition.
One of the key technologies to implement is an Applicant Tracking System (ATS). ATS software automates and centralizes the recruitment workflow, from job posting to candidate onboarding. This streamlines the entire process, allowing recruiters to manage applications, screen candidates, and collaborate with hiring teams seamlessly. By reducing manual tasks and paperwork, ATS reduces administrative burden, freeing up time and resources for more strategic recruitment efforts.
Furthermore, video interviews and remote assessments have emerged as game-changers in modern recruitment. Conducting interviews virtually eliminates the need for in-person meetings, significantly cutting down travel expenses for both recruiters and candidates. Additionally, video interviews allow recruiters to assess candidates' communication skills and suitability for remote work, which is increasingly valuable in the era of distributed teams and flexible work arrangements.
By leveraging technology, businesses can not only save costs but also gain access to a broader talent pool. They can efficiently reach and evaluate candidates from different geographical locations, offering a competitive edge in securing top talent. Embracing these technological advancements empowers companies to adapt to the changing recruitment landscape, ensuring a cost-efficient and successful hiring process.
Enhancing the Screening Process
To reduce recruitment costs, it is essential to enhance the screening process and identify the most qualified candidates efficiently. By implementing effective screening strategies, recruiters can streamline the hiring process, minimize the number of interviews, and ultimately make cost-effective hiring decisions.
Pre-screening questions
Utilizing pre-screening questions in the initial application process allows recruiters to filter out unsuitable candidates swiftly. Tailored questions can help assess essential qualifications, experience, and specific skills needed for the job. Automated tools can aid in handling this stage efficiently, freeing up recruiters' time for more in-depth evaluations.
Skills tests and simulations
By incorporating skills tests and simulations, recruiters can evaluate candidates' practical abilities directly related to the job requirements. These assessments provide valuable insights into how well candidates can perform in real-life scenarios, helping to identify top talents who can hit the ground running.
Behavioral assessments
Predicting a candidate's behavioral fit with the company culture and team dynamics is crucial for long-term retention. Behavioral assessments, such as personality tests and situational judgment tests, provide valuable information on a candidate's work style, communication, and problem-solving approach, enabling better hiring decisions.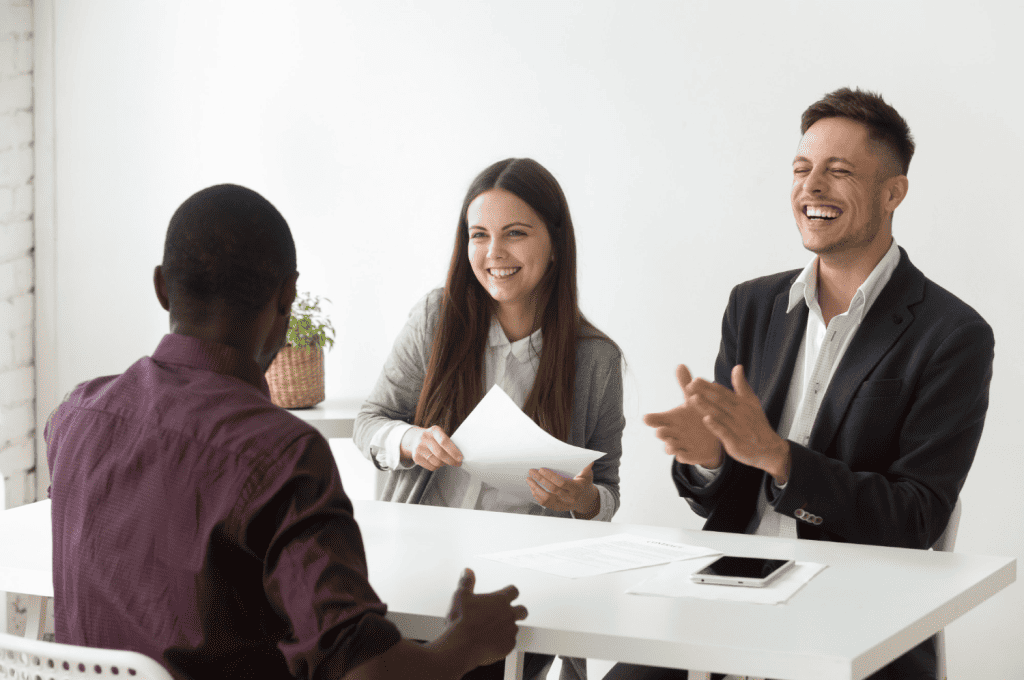 A comprehensive screening process ensures that only the most suitable candidates progress to the interview stage, saving time and resources for both recruiters and applicants. By adopting these screening strategies, companies can make more informed decisions, reduce recruitment costs associated with prolonged hiring cycles, and increase the likelihood of hiring candidates who are the best fit for the organization's needs.
Streamlining the Interview Process
A critical phase in the recruitment process is the interview stage, where potential candidates are assessed for their suitability and fit within the organization. Streamlining the interview process not only saves time and resources but also enhances the overall candidate experience. Here are some effective strategies to achieve this goal:
Conduct Virtual Interviews
Embracing video conferencing tools allows recruiters to connect with candidates from anywhere in the world. Virtual interviews eliminate the need for expensive and time-consuming travel, enabling companies to evaluate candidates efficiently, especially for remote positions or global talent searches.
Panel Interviews
Involving multiple interviewers in a single session helps expedite the decision-making process. This approach also ensures that various perspectives are considered, providing a comprehensive evaluation of the candidate's skills, personality, and cultural fit.
Structured Interview Questions
Creating a set of standardized questions for each candidate promotes fairness and consistency. It enables a more objective assessment and makes it easier to compare candidates based on their responses to the same set of criteria.
Prioritize Key Competencies
Focus on assessing the most critical competencies required for the role. By prioritizing essential skills, the interview process becomes more efficient, and interviewers can identify the most qualified candidates more effectively.
Optimize Interview Scheduling
Employ interview scheduling tools that synchronize with interviewers' calendars to find suitable time slots efficiently. Automated scheduling reduces back-and-forth communication and ensures that the process moves swiftly.
Provide Timely Feedback
Promptly communicate with candidates after interviews to provide feedback on their performance and update them on the next steps. Clear communication fosters a positive candidate experience and demonstrates the company's professionalism.
Utilize Behavioral Interviews
Incorporating behavioral questions helps assess how candidates have handled situations in the past, providing insights into their potential future actions. Understanding a candidate's behavioral patterns aids in predicting their fit within the company culture.
Streamlining the interview process not only expedites the recruitment cycle but also leaves a positive impression on candidates, regardless of the final outcome. It demonstrates the organization's commitment to efficiency and respect for candidates' time, enhancing the employer brand and attracting top talent for future opportunities.
Negotiating Offers
The final stages of the recruitment process involve negotiating job offers with selected candidates. This crucial phase can significantly impact recruitment costs and overall hiring success. To ensure a win-win scenario for both the organization and the prospective employee, certain strategies can be employed during offer negotiations.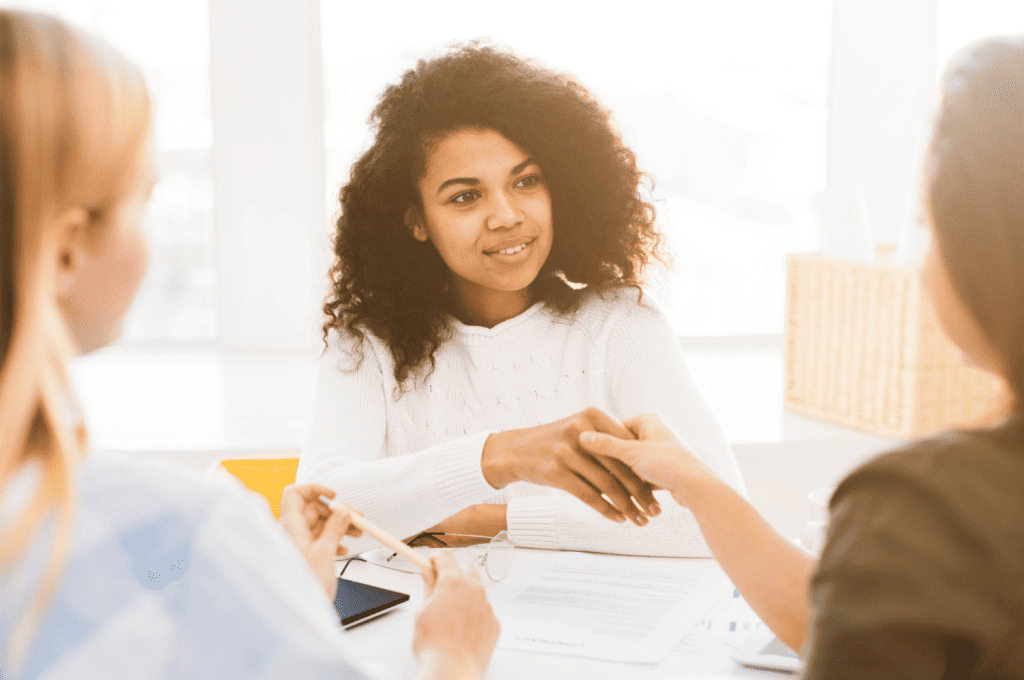 Firstly, conducting thorough research on industry standards and compensation packages is essential. Offering a competitive salary aligned with market rates will attract top talent and demonstrate the organization's commitment to valuing its employees. Additionally, providing comprehensive benefits such as health insurance, retirement plans, and other perks can enhance the overall offer package, making it more appealing to candidates.
Flexibility in work arrangements can also be a powerful negotiating tool. In today's dynamic work environment, many candidates seek work-life balance and may prefer remote work options or flexible schedules. Being open to accommodating these preferences can be a cost-effective way of securing top talent, especially if it reduces the need for additional office space or resources.
Moreover, considering non-monetary incentives can make the offer more enticing. Opportunities for professional development, growth within the organization, or clear career advancement paths can be highly attractive to candidates, fostering a sense of long-term commitment.
Lastly, the negotiation process should focus on building rapport and understanding candidates' needs and aspirations. A collaborative approach that emphasizes the candidate's fit with the organization's culture and values can result in higher acceptance rates and reduce the risk of turnover.
In conclusion, effective offer negotiation is a critical aspect of reducing recruitment costs while attracting and retaining top talent. By providing competitive compensation, offering attractive benefits, and being open to flexible arrangements, organizations can create enticing offers that align with candidates' expectations and contribute to long-term employee satisfaction and success.
Post-Recruitment Strategies
After successfully hiring new talent, the focus shifts to retaining these valuable employees and maximizing their productivity. Post-recruitment strategies play a crucial role in ensuring the long-term success of both the organization and its workforce. Here are some essential post-recruitment strategies that can help in achieving this goal:
Effective Onboarding
A well-structured onboarding process is vital in ensuring a smooth integration of new employees into the company culture. Providing clear guidance, setting expectations, and offering the necessary training will help new hires adapt quickly to their roles. A positive onboarding experience enhances employee satisfaction, reduces turnover, and improves overall productivity.
Employee Retention Programs
Implementing retention programs can significantly impact employee loyalty and commitment. Creating initiatives such as skill development opportunities, mentorship programs, or recognition schemes can keep employees engaged and motivated. By addressing individual needs and career aspirations, organizations can foster a sense of belonging and reduce the likelihood of employees seeking opportunities elsewhere.
Maintaining an open and supportive work environment is crucial throughout the post-recruitment phase. Offering flexibility in work arrangements, such as remote work options or flexible schedules, can further enhance job satisfaction and work-life balance.
Ultimately, the success of post-recruitment strategies lies in continuous evaluation and improvement. Regularly tracking recruitment metrics, such as cost per hire and time to fill, helps identify areas for optimization. Additionally, conducting feedback sessions with the hiring team and candidates provides valuable insights to fine-tune the recruitment process and ensure ongoing success.
In conclusion, post-recruitment strategies are instrumental in nurturing a productive and content workforce. By investing in effective onboarding, employee retention programs, and a supportive work environment, organizations can create a thriving workplace culture that attracts top talent and boosts overall organizational performance.
Conclusion
In conclusion, adopting cost-effective recruitment strategies is essential for optimizing organizational resources and achieving long-term success. By defining clear job requirements, leveraging technology, streamlining screening and interview processes, and offering competitive yet flexible compensation packages, companies can effectively reduce recruitment costs without compromising on the quality of talent acquired.
Additionally, post-recruitment efforts, such as effective onboarding and retention programs, further contribute to sustainable workforce management. Regularly analyzing and improving recruitment practices based on metrics and feedback will continually enhance the process. By implementing these useful tips, organizations can foster a dynamic and efficient recruitment approach, maximizing the value of every hiring decision.
Hirebee helps you get the best candidates for your team with the help of an excellent range of features such as excellent job distribution and a very effective candidate screening process.
FAQs
Why is it important to reduce recruitment costs?
Reducing recruitment costs is crucial for organizations to optimize their budget and allocate resources effectively. It helps enhance the financial health of the company and allows more resources to be allocated to other essential areas of the business.
How can clear job requirements help reduce recruitment costs?
Clear job requirements prevent unnecessary qualifications or skills from being included in the job description, which can attract a larger pool of suitable candidates. This reduces the time and effort spent on sorting through irrelevant applications and helps in identifying potential candidates more efficiently.
How do employee referral programs contribute to cost-effective recruitment?
Employee referral programs encourage current employees to refer suitable candidates from their network. Since these referrals are more likely to match the company's culture and requirements, it reduces the need for extensive advertising and external recruiting efforts.
How can technology help in reducing recruitment costs?
Technology, such as Applicant Tracking Systems (ATS), streamlines the recruitment process by automating repetitive tasks like resume screening and interview scheduling. This saves time and reduces administrative costs associated with manual recruitment processes.
What are the benefits of using video interviews and remote assessments?
Video interviews and remote assessments eliminate the need for in-person meetings, reducing travel costs for both recruiters and candidates. They also allow for a more efficient evaluation of candidates, especially for positions that may require remote work capabilities.